It's no secret that demolition is a big part of the construction process, so we love when the opportunity arises for us to make good use of a property prior to demolition taking place. More often than not, this comes in the form of donating office supplies, such as filing cabinets, that we may find left behind when we get the keys to begin an office fit-out. Most recently, we were able to provide various hands-on training opportunities for Western Berks Fire Department.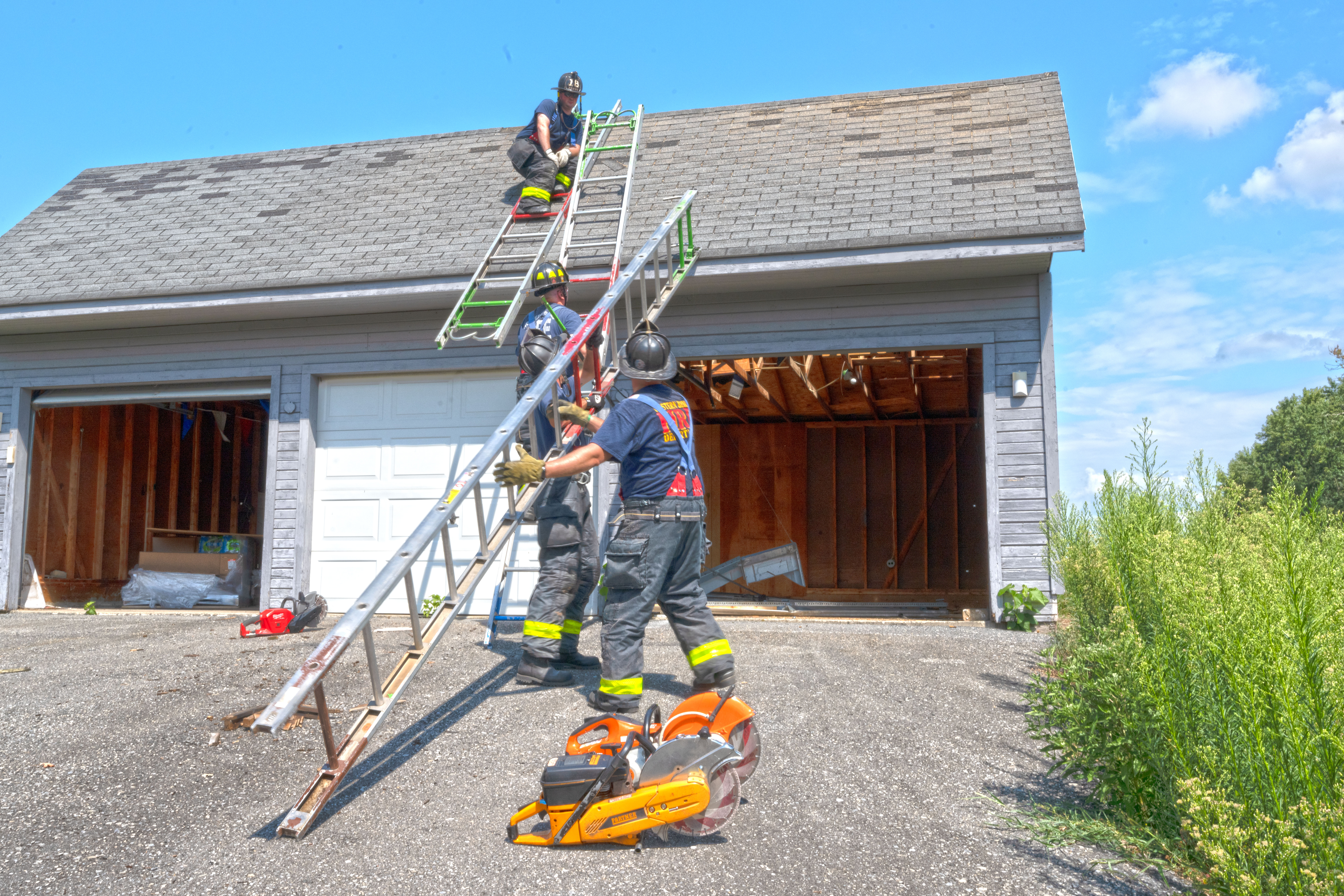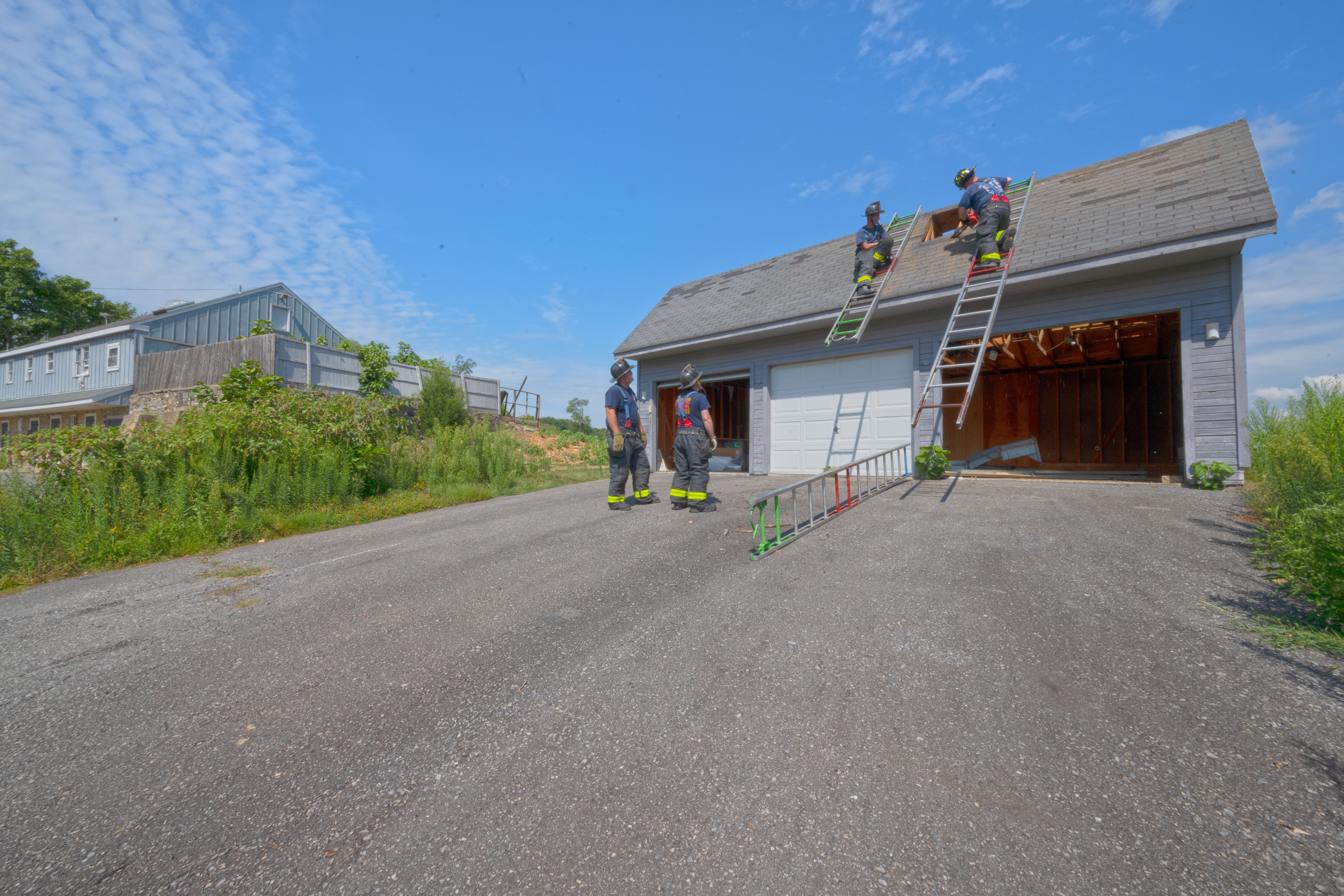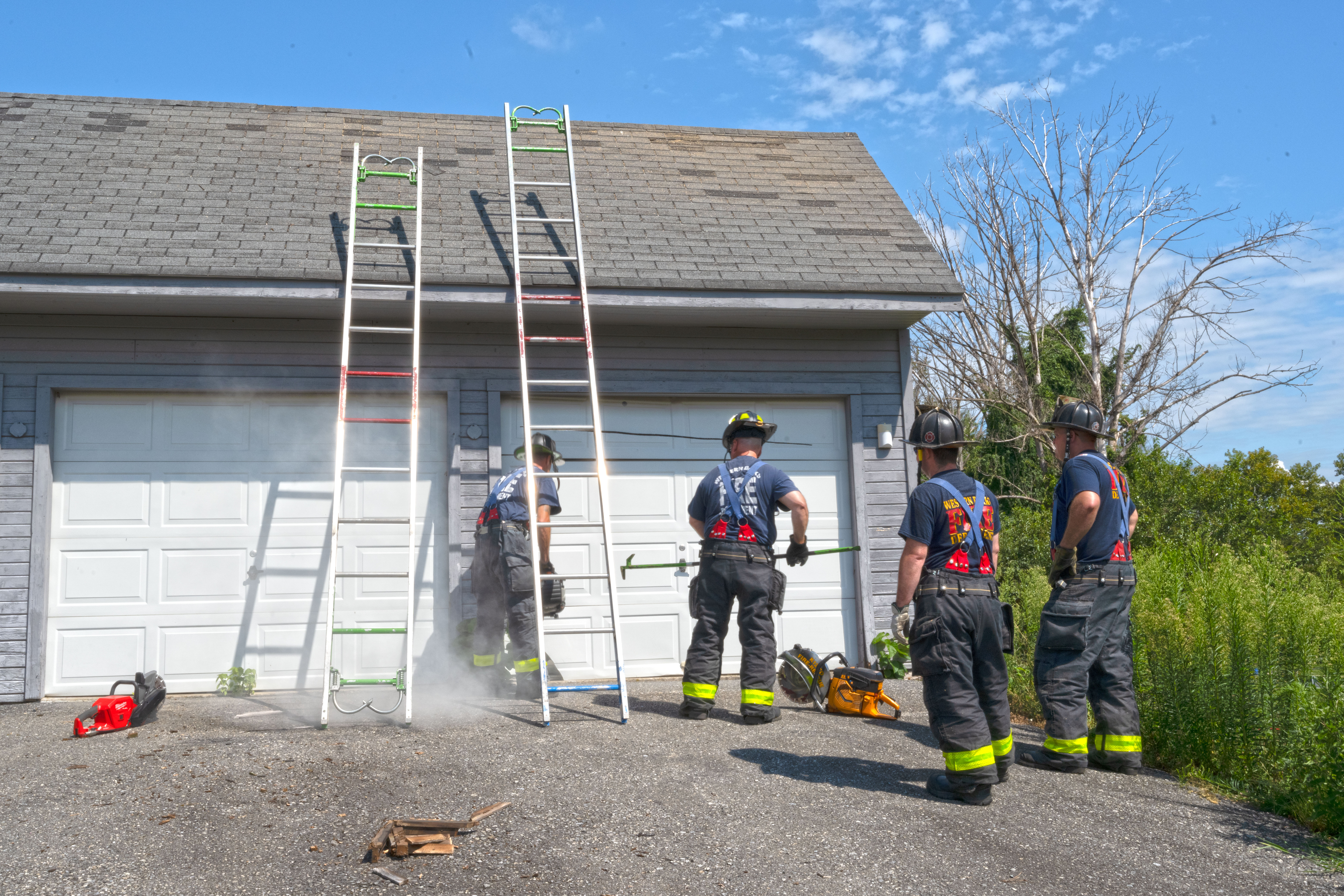 This was all possible thanks to the thoughtfulness of our Superintendent, Jason Holmgren, and the Vice President of our client, The Commonwealth Group, Don Robitzer. Jason, who has a relationship with the department's Fire Commissioner, Jared Renshaw, is leading this project on-site day in and day out. It just so happened that Jared was involved in the planning process with the developer awhile back. Jared and Jason were able to connect at the start of the project and coordinated the opportunity for the department to conduct training at the buildings at the former Village Greens golf course in Sinking Spring.
"I was happy and fortunate to be able to bring my past relationship with Western Berks Regional Fire Department in on a D&B project," explains our Superintendent, Jason. "The training went great! Commissioner Renshaw and his crew were fantastic! We are very lucky to have such a professional department serving the region."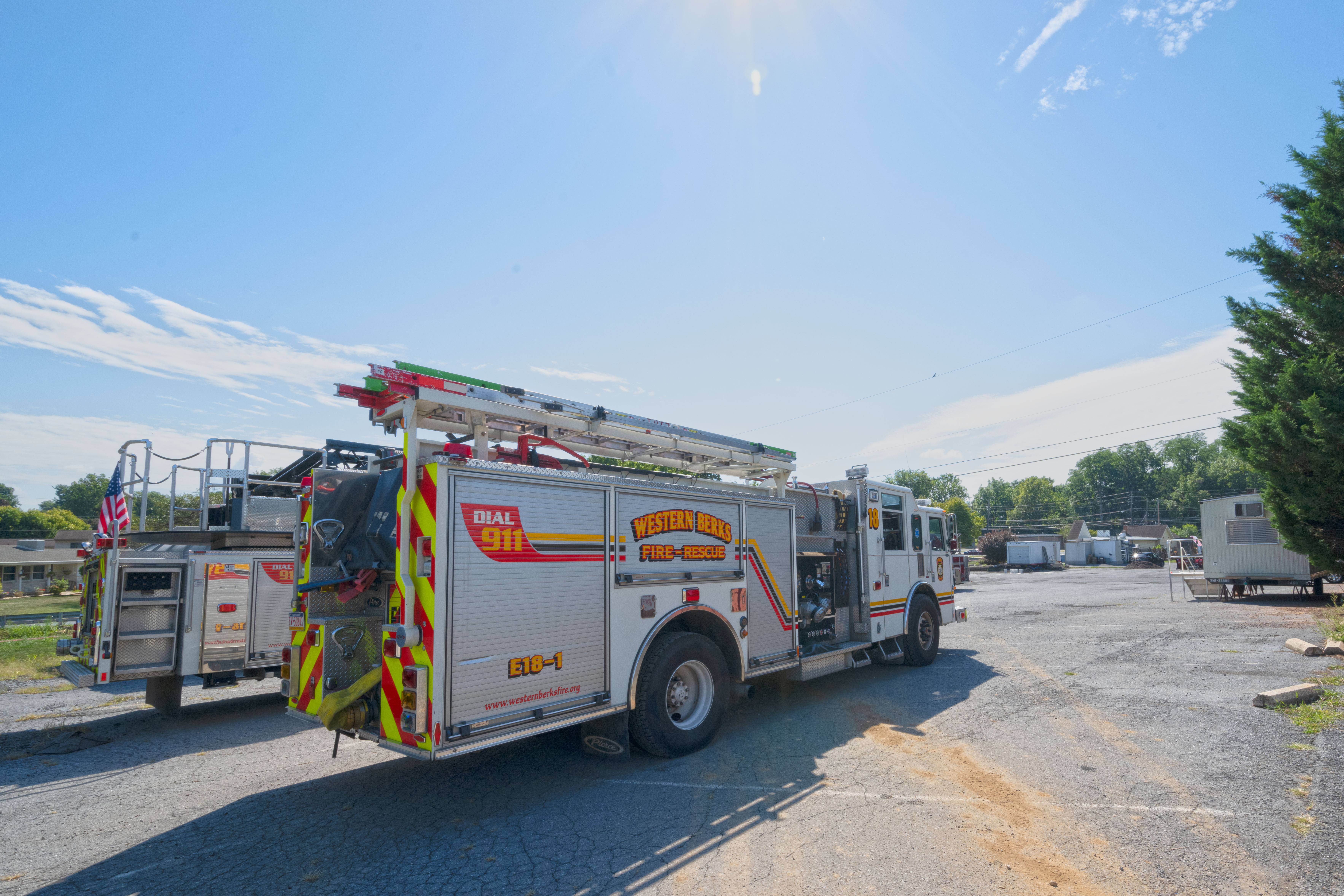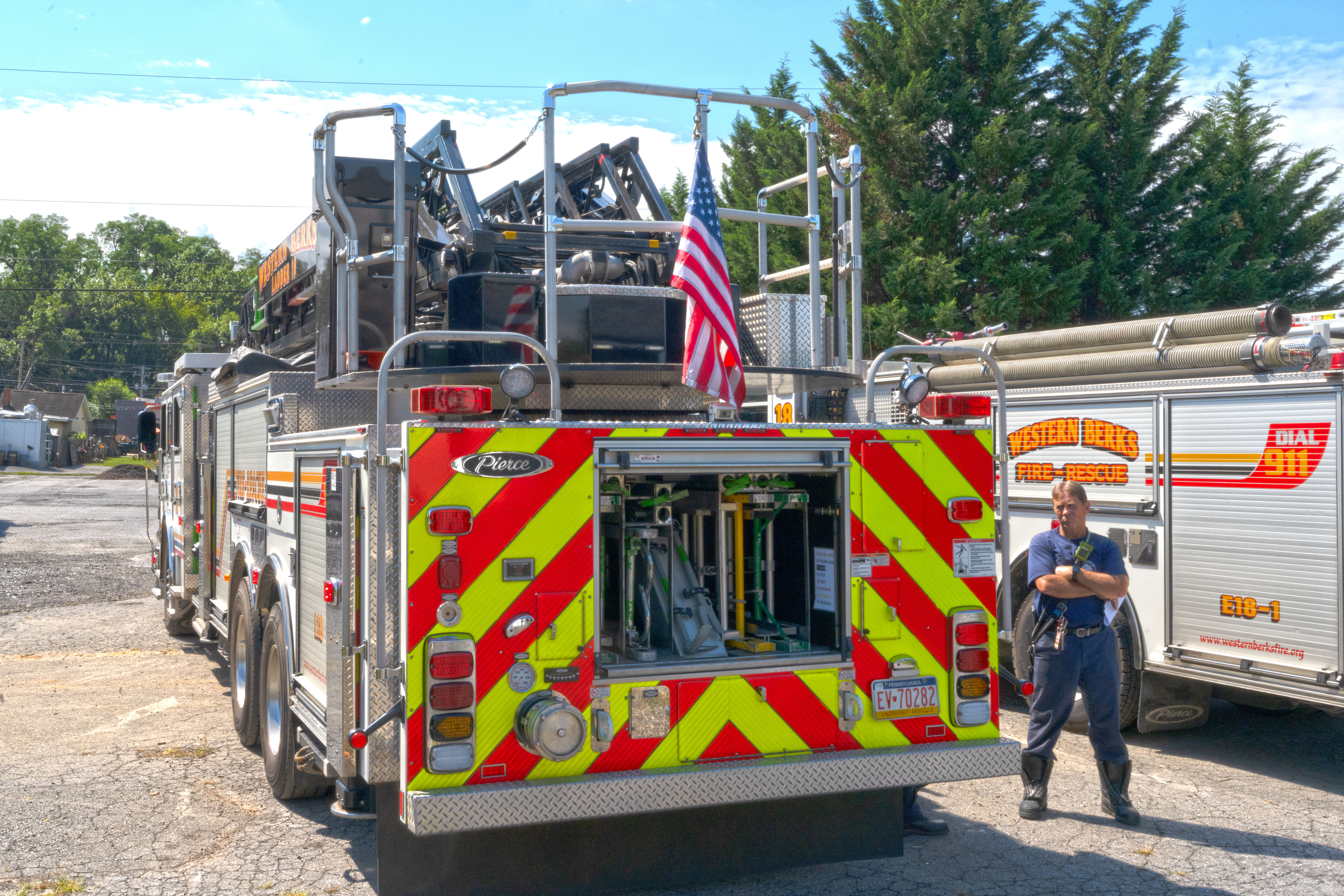 Western Berks Fire has answered over 550 calls so far this year, averaging 78 each month and over 1,000 in a year's time, so this training was invaluable to the department. Both career and volunteer members of the department took advantage of the training opportunity, which took place on multiple occasions over the last few weeks. Those in attendance fine-tuned their skills in the following area: Ground/aerial ladder deployment and placement, deployment and advancement of the 400-foot hose line, cutting garage doors with saws for forcible entry when necessary, and vertical ventilation, which involves using saws to cut through the roof.
"We are always training on these basic, perishable skills, but it's so much more beneficial to do it at acquired structures, as it makes it more realistic," explains Commissioner Renshaw. "Hands-on training like this allows us to be able to hone the skills that we will use on fire and other emergency scenes.  We emphasize being proficient in the basics, as they are the building blocks to being great firefighters. The multiple trainings had a great turn out, with 24 people there one evening.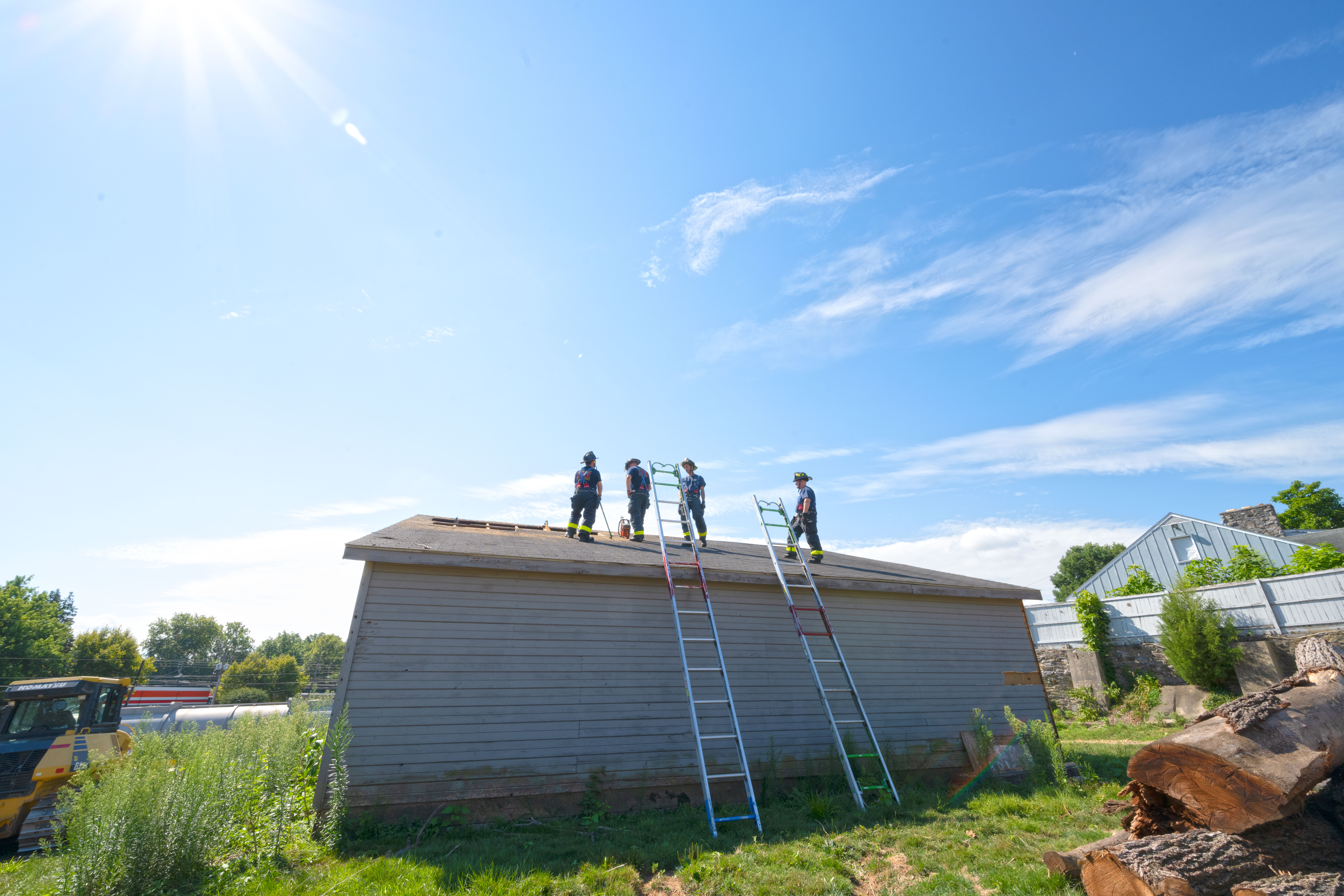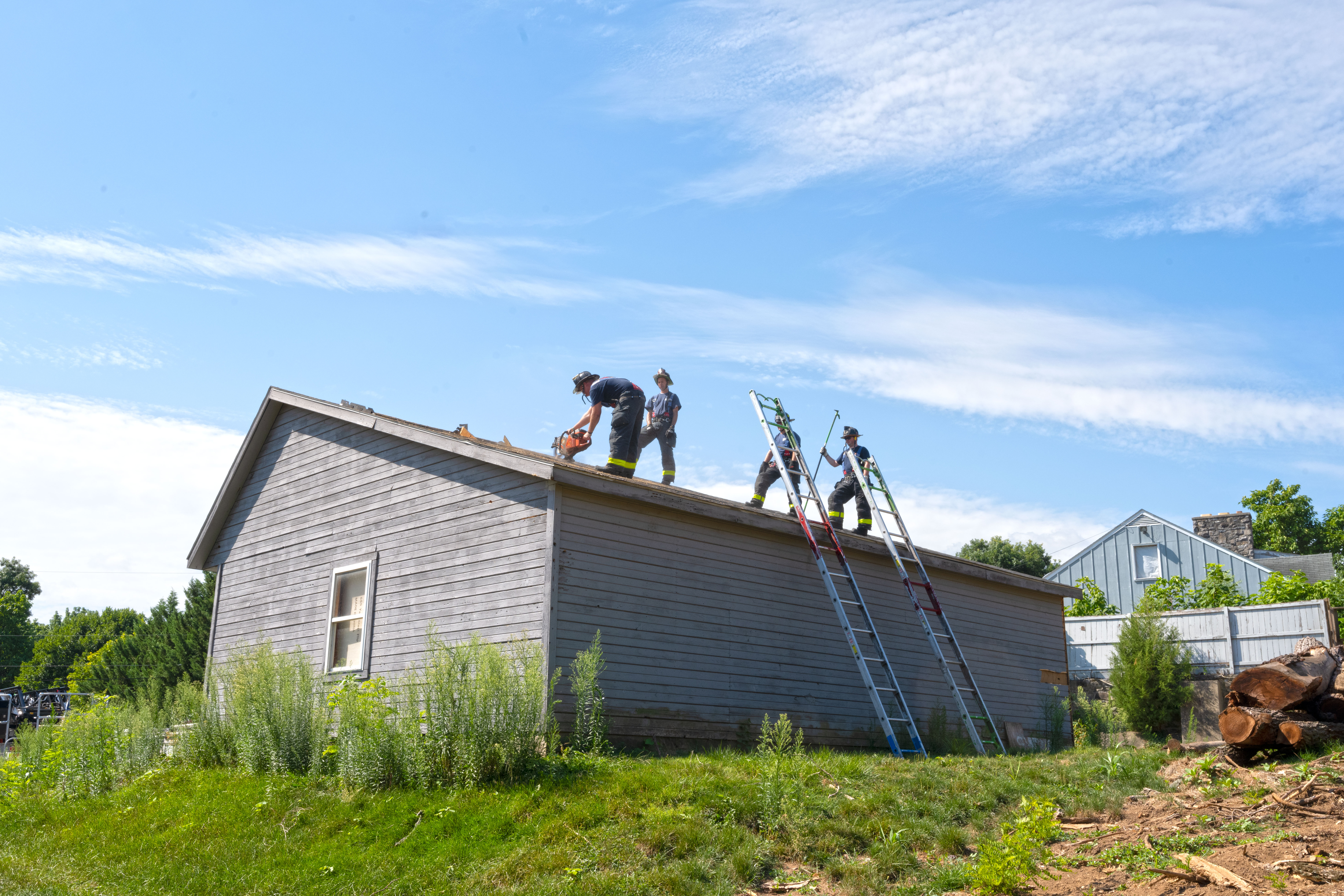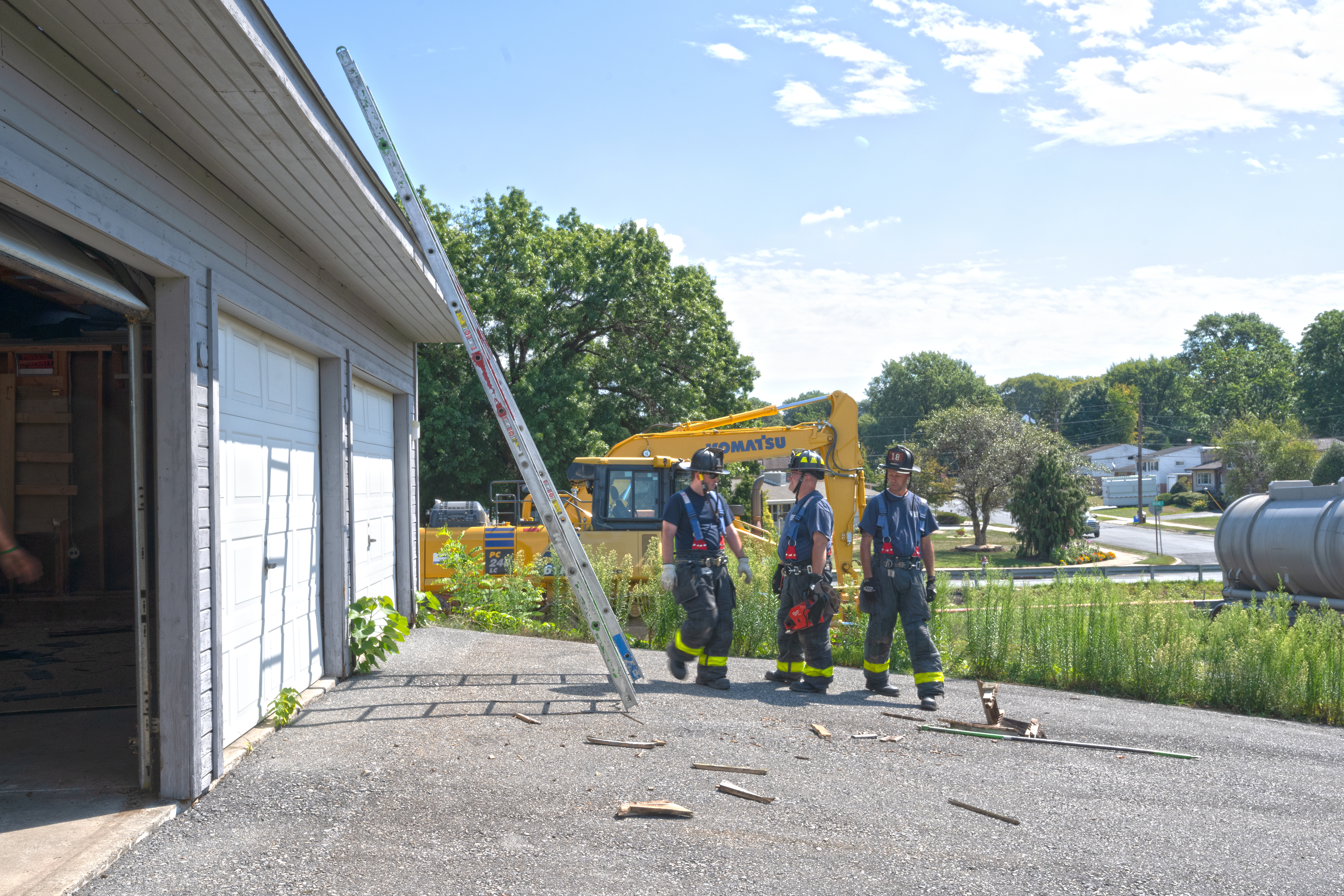 "We would like to thank the developer and also D&B Construction for working with us to facilitate this excellent training opportunity," posted Western Berks Fire Department on their Facebook page.
Western Berks Fire Department was organized and placed in service in 2009. The department serves and protects over 18,000 residents and hundreds of businesses in over 32 square miles throughout Sinking Spring Borough, Wernersville Borough, South Heidelberg Township, and Lower Heidelberg Township. Learn more about their department here, and learn more about what is being constructed at the former Village Greens golf course here on our website.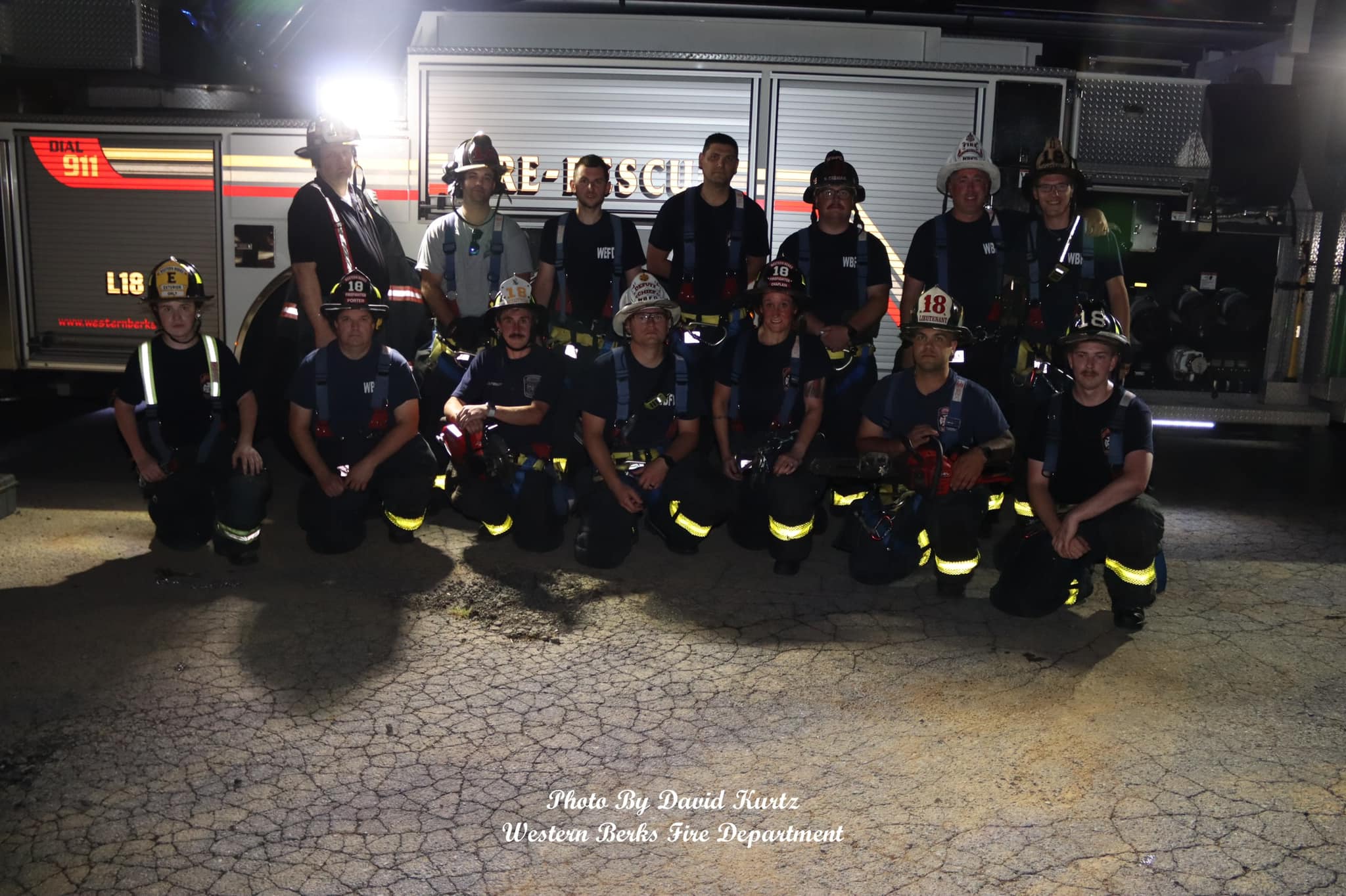 D&B Construction's partnership with Quality Buildings, a commercial framing contractor, began this year through their work on Kennett Pointe, a ground-up mixed-use property currently under construction in Kennett Square, PA.
Elmer Zook, Founder and President of Quality Buildings, has been part of the industry for 18 years now. "We like expanding our client base as well as building new relationships in the construction industry. D&B came on our radar a few years ago as a fast-growing player amongst other GC's," he reflects.
The fruition of Quality Buildings' relationship with D&B began as a culmination of a handful of work connections, including having known our CEO, Dan Gring, through their involvement at Lancaster Berks Next Gen Construction Connect. At Kennett Pointe they supplied a complete furnish and installed a framing package that included manufacturing of pre-fabricating wall panels, floor and roof trusses and installation of the windows and doors.
"Quality Building produces quality work, and they are easy to communicate with. It is always a pleasure working with them, and I would work with them again in a heartbeat," says John Ruza, Senior Superintendent overseeing the jobsite in Kennett Square.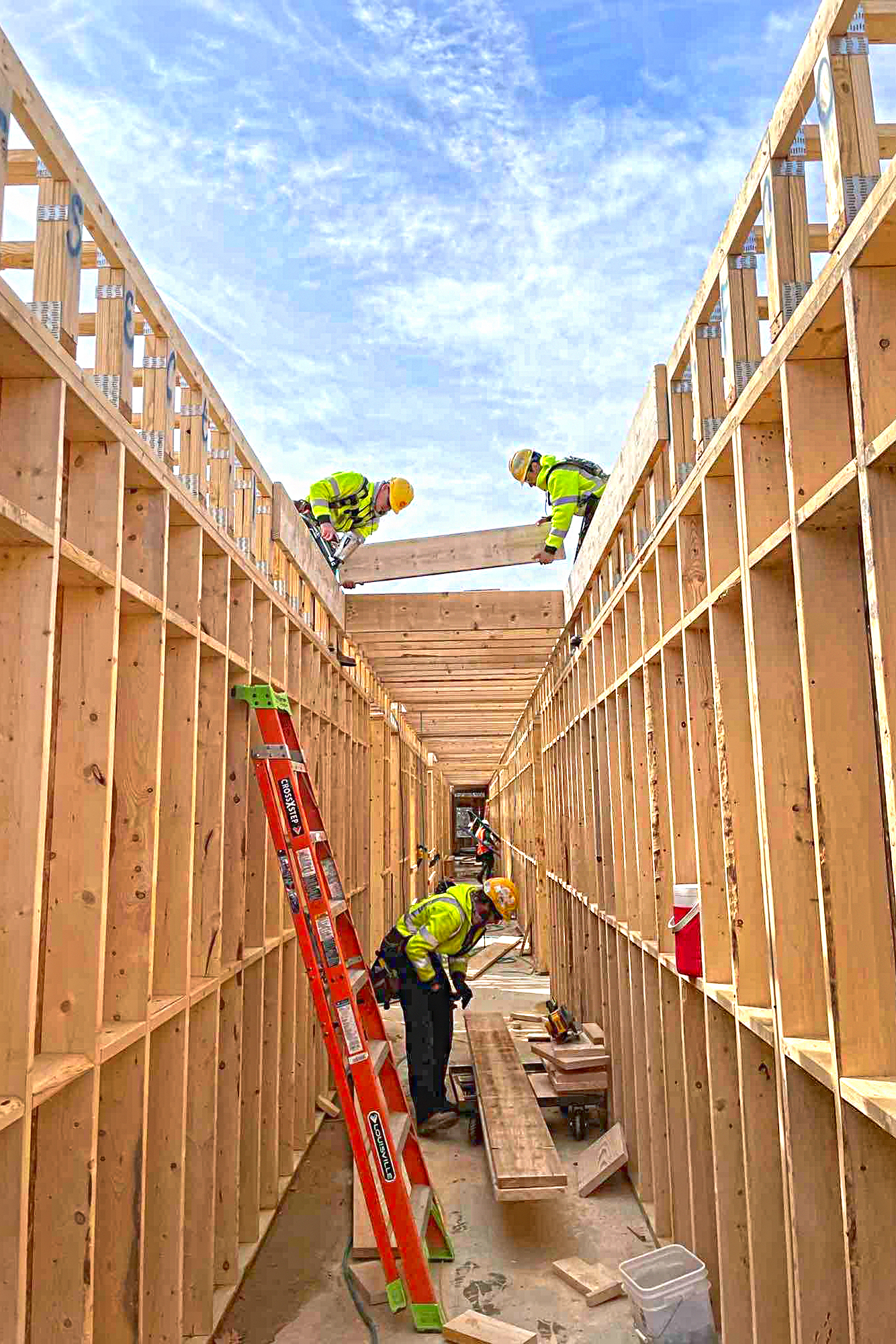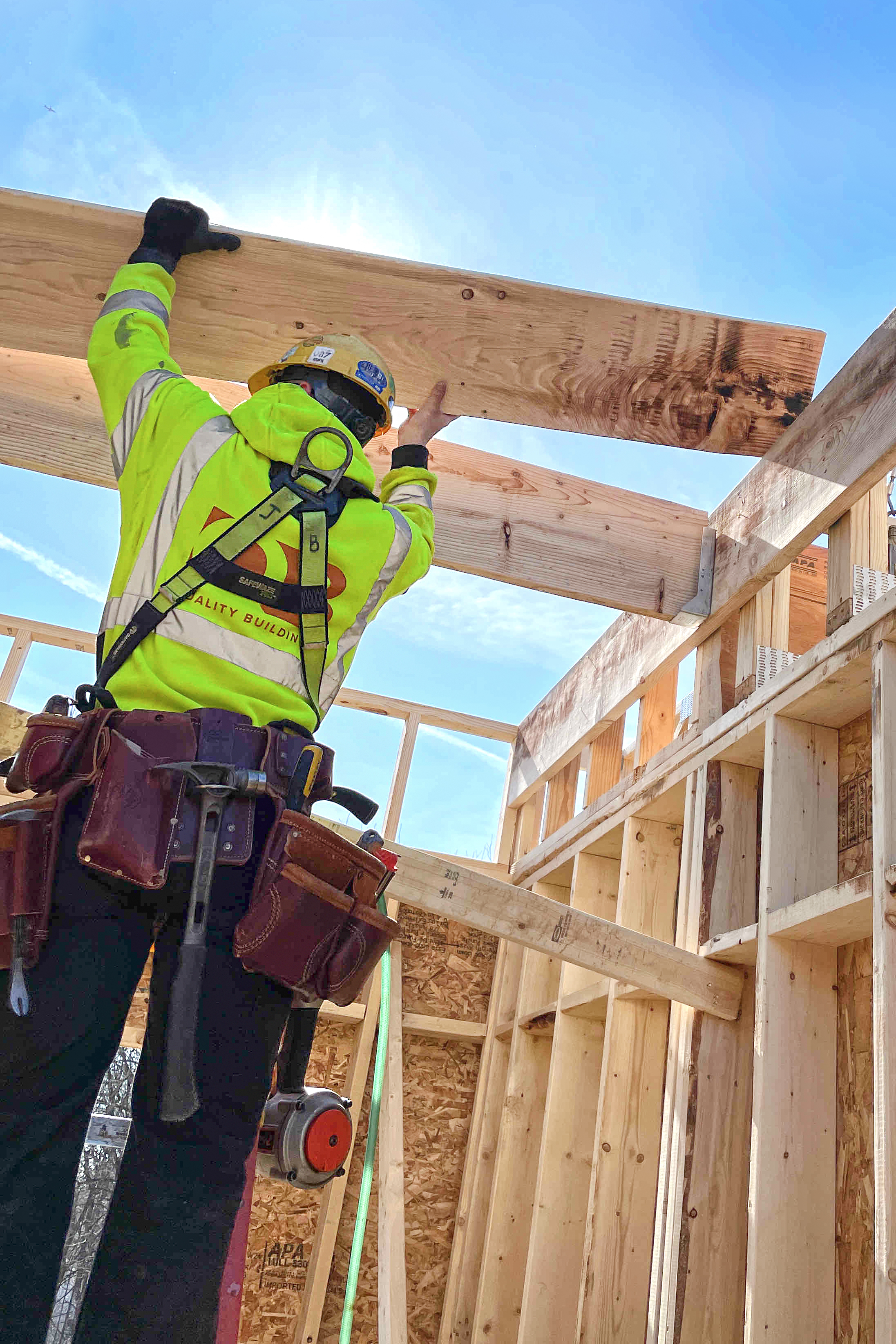 About Quality Buildings:
This turnkey framing contractor was founded in 2008 as a home improvement contractor and Agricultural/Equestrian facilities design and build contractor. They've built many custom designed horse barns and riding arenas in NY, NJ, DE, MD, and VA.
Having experience in design and build as a contractor, coupled with a desire to work closer to home versus constant traveling, commercial framing seemed to fit well with their philosophy of working together as a team with other trades to deliver a well-planned project. In 2014, their sole focus became commercial framing for multi-family apartments, senior living and hotels. Completing between 12-15 projects annually, the company has an annual gross revenue of $20,000,000+ in the multi-family, senior living and hospitality sectors. Quality Buildings started pre-fabricating wall panels out of their own facility and continued to expand.
Today, Quality Buildings specializes in offsite pre-fabricated building components, as well as framing components, wall panels, floor trusses, roof trusses and all needed equipment and labor for a complete framing system. Offering VE options and full 3D modeling capabilities for clash detection, as well as BIM modeling with other trades, they are acknowledged as a leading innovator in wood framing. They also offer structural engineering and Mass Timber construction. Their commitment to provide customers with the finest craftmanship continues to be their anchor 14 years later. Quality Buildings has an employee count of 42, consisting of VDC designers, project managers, pre-fabricated wall panel manufacturing and field carpenters. They also have a steady base of subcontractors they know they can turn to for their larger projects.
"We pride ourselves for having more attention to detail and a higher level of service than our competition," explains Elmer. "We are the experts in wood framing and strive to present ourselves as such. Every department within Quality Buildings has an in-depth knowledge of wood framing. Our designers are the linchpin of our projects being successful and have an extensive hands-on experience with building these projects in the field."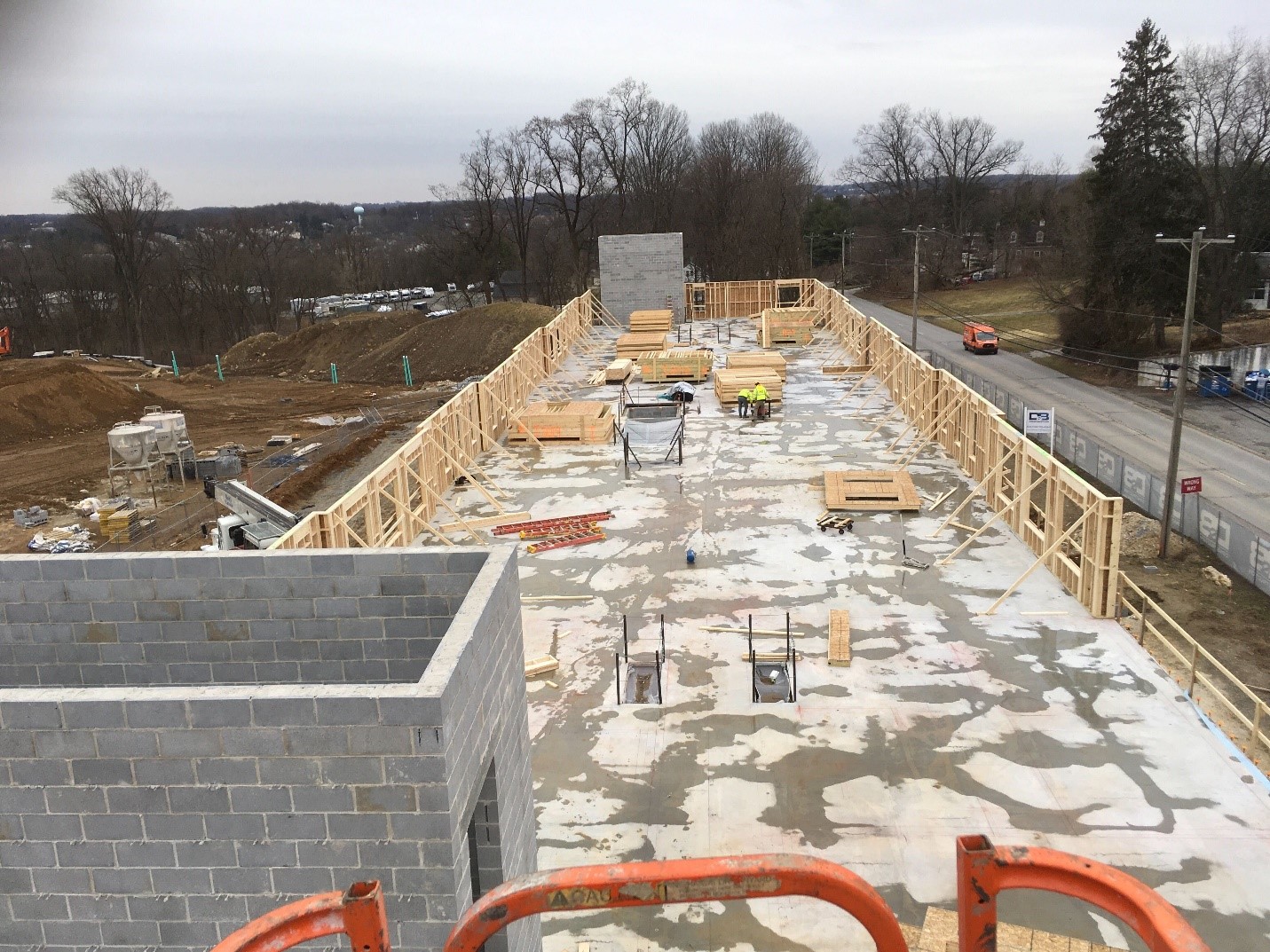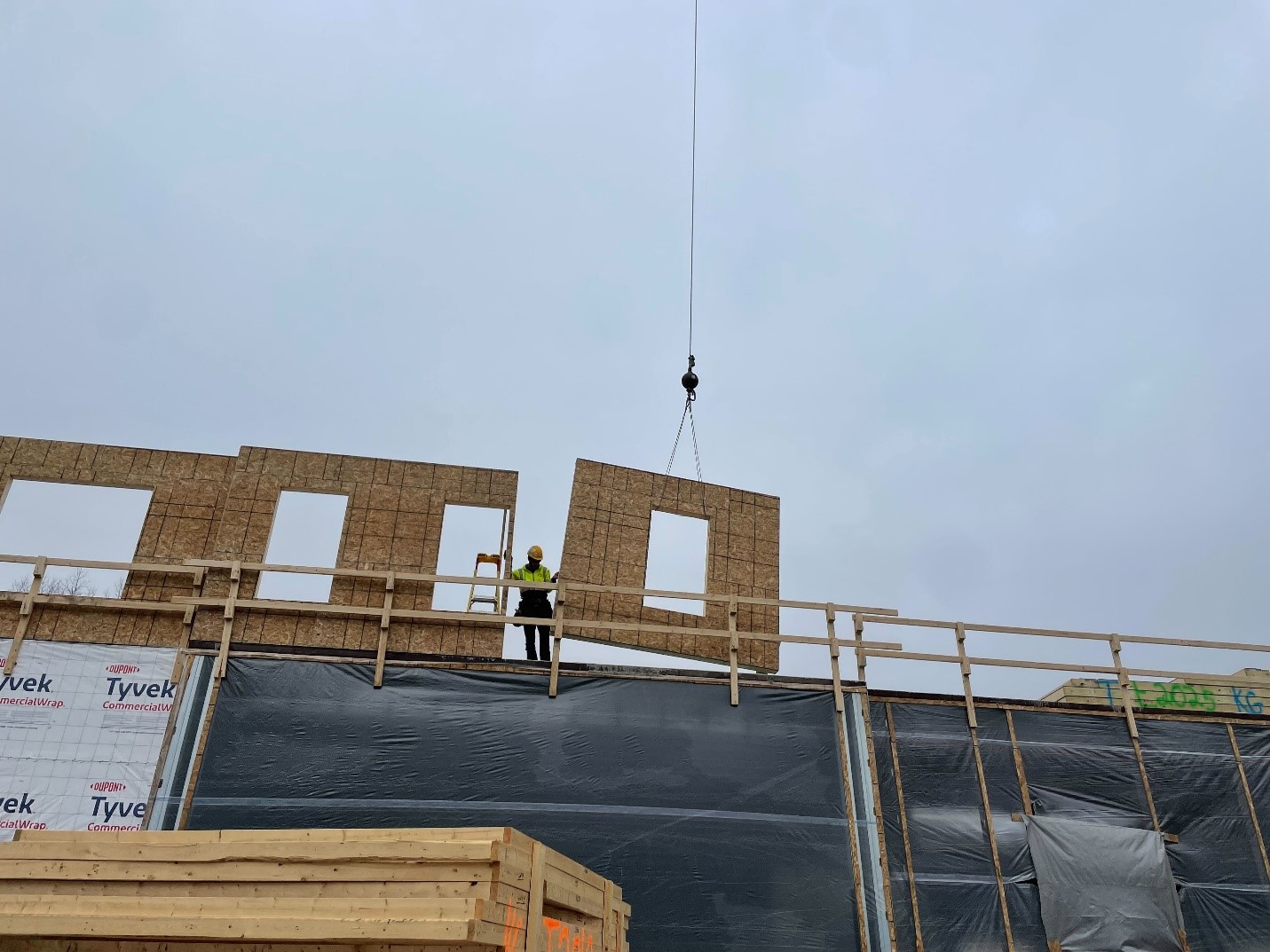 Q&A With Elmer Zook, Founder and President of Quality Buildings
Q: What's the best piece of advice you would give to others looking to get into the industry?
A: "Learn as much as you can about the trade you are a part of and about the trades around you that need your collaboration to do a good job and offer a stellar service.  Care about your craft and treat people with respect."
Q: What do you love most about working in the industry and why?
A: "I love working in the industry and providing a service that goes above and beyond just showing up and swinging a hammer. I love that our team is intentional about getting into the nuts and bolts of a project and finding new and better ways to get the job done."
Q: Anything else you'd like to add?
A: "We appreciate D&B entrusting QB with being your Framing partner on this project and look forward to many more in the future."
"Tenant fit out" is a common phrase you will hear used throughout the industry. It refers to the process of making an interior space ready for occupation. Usually, it is common practice in commercial construction to keep the interior space empty so occupants can create the look and feel of their business while determining the level of refurbishment they need. While an office renovation refers to the work needing done to improve an interior design (think aesthetic revamps such as purchasing new furniture or fresh paint), a fit out involves creating a usable area within an empty space.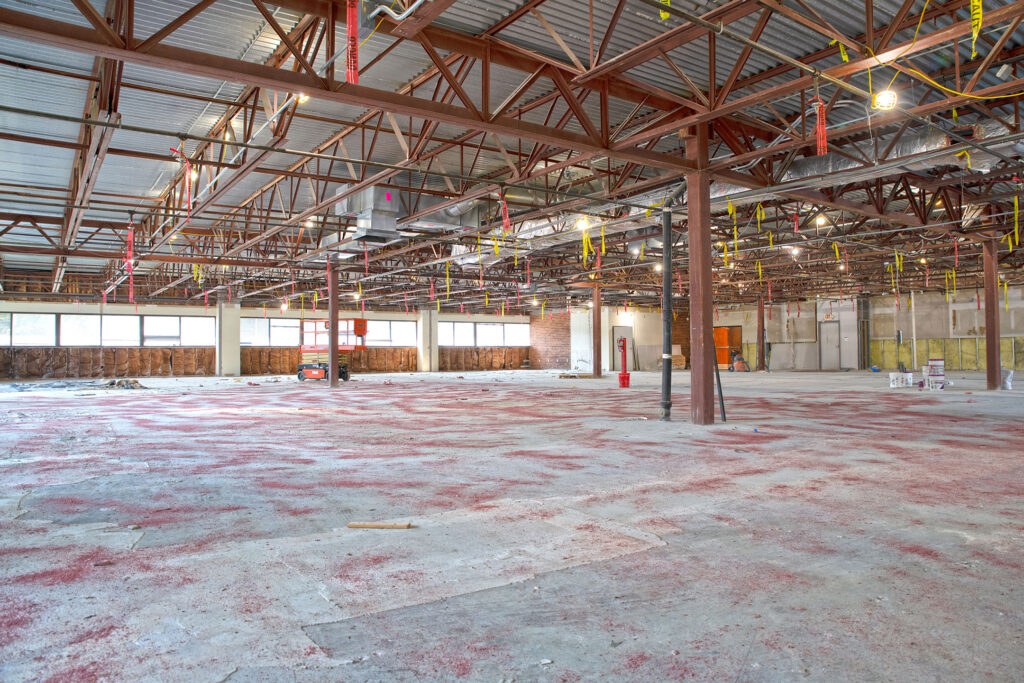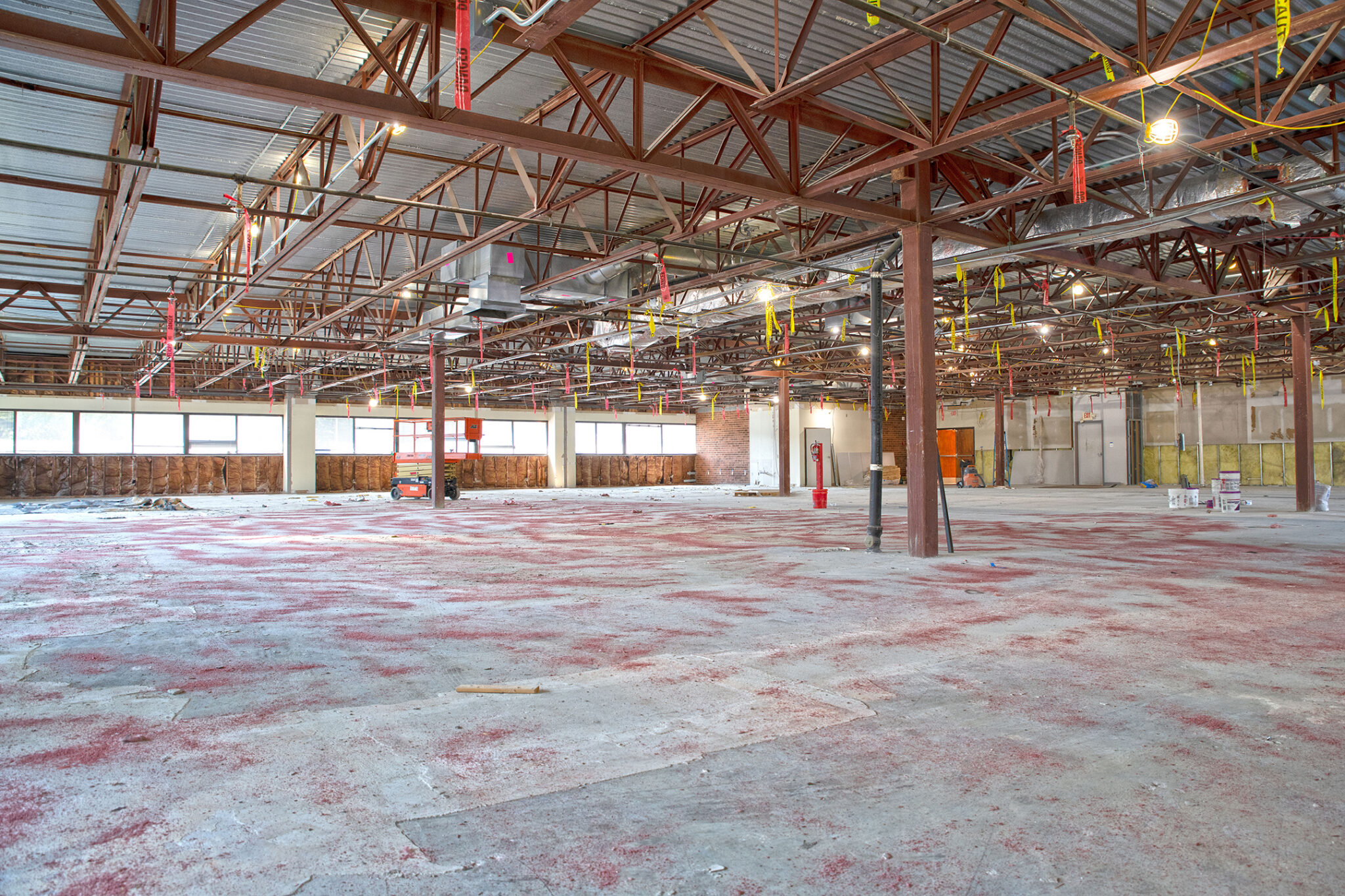 The Different Types of Commercial Fit-Outs
A Category A fit out is the standard for what you will find in commercial space ready for renting, with utilities such as plumbing fixtures and electrical wiring already in place. Typically, features like electrical outlets, HVAC systems, fire protection systems, raised access floors and toilets would need to be installed yet.
On the other hand, a Category B fit out requires installing features that are lacking in a Category A. In sum, this fit out focuses on making the aesthetic design specific to the business. It typically involves installing lighting, flooring, painting, partitioning, window treatments, furniture, and branding to make the office yours.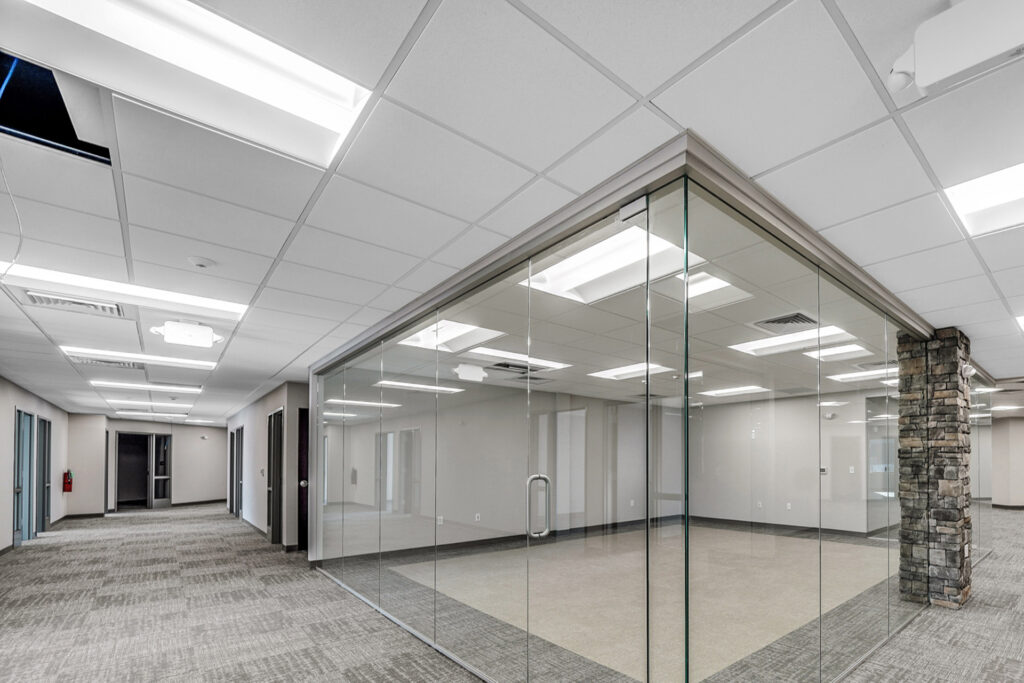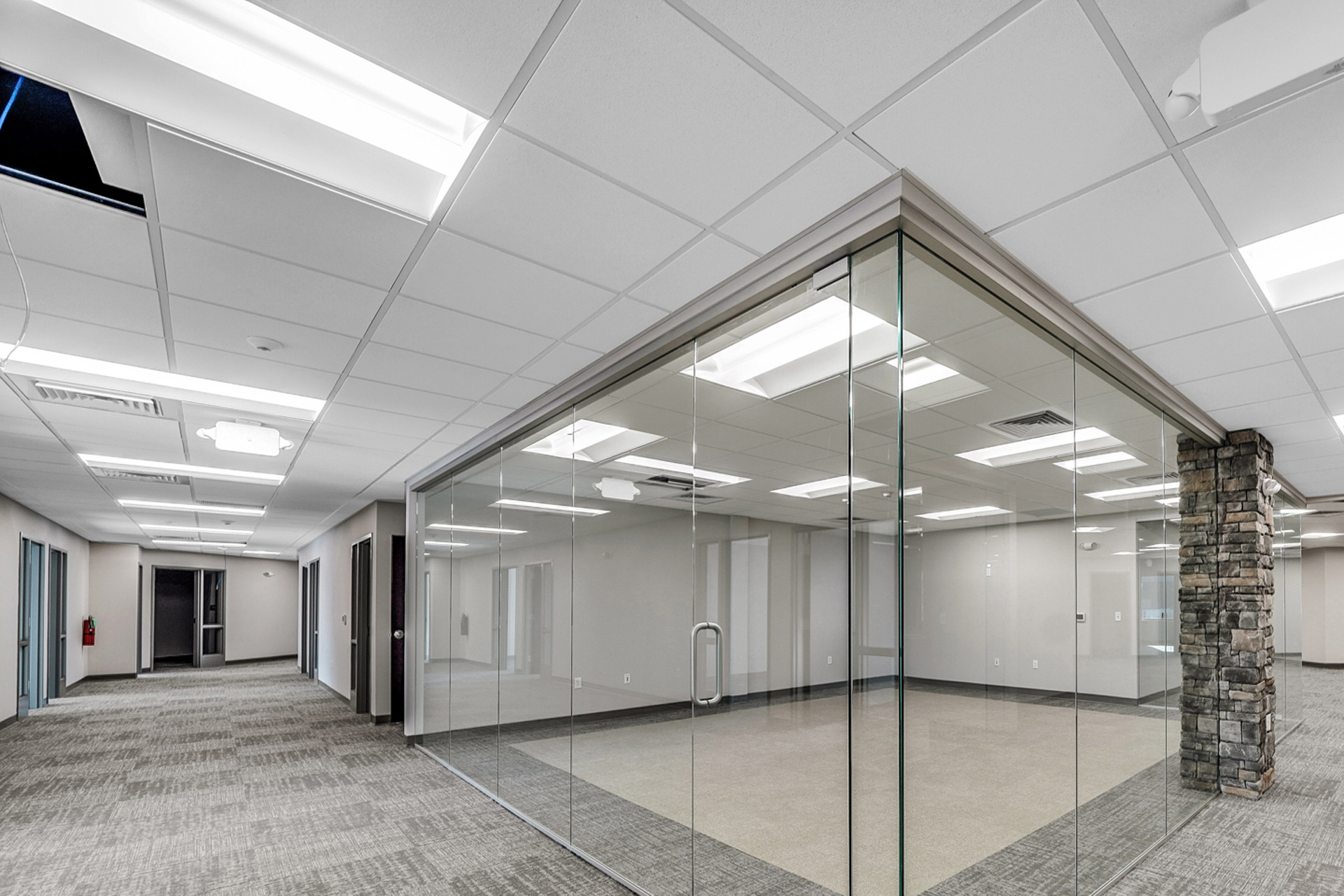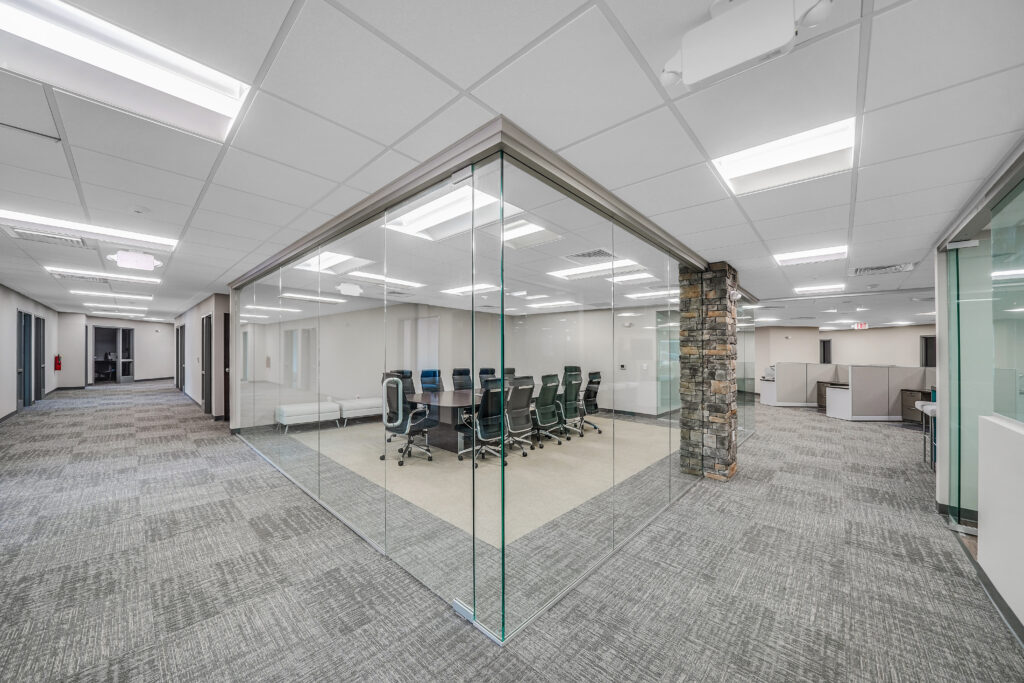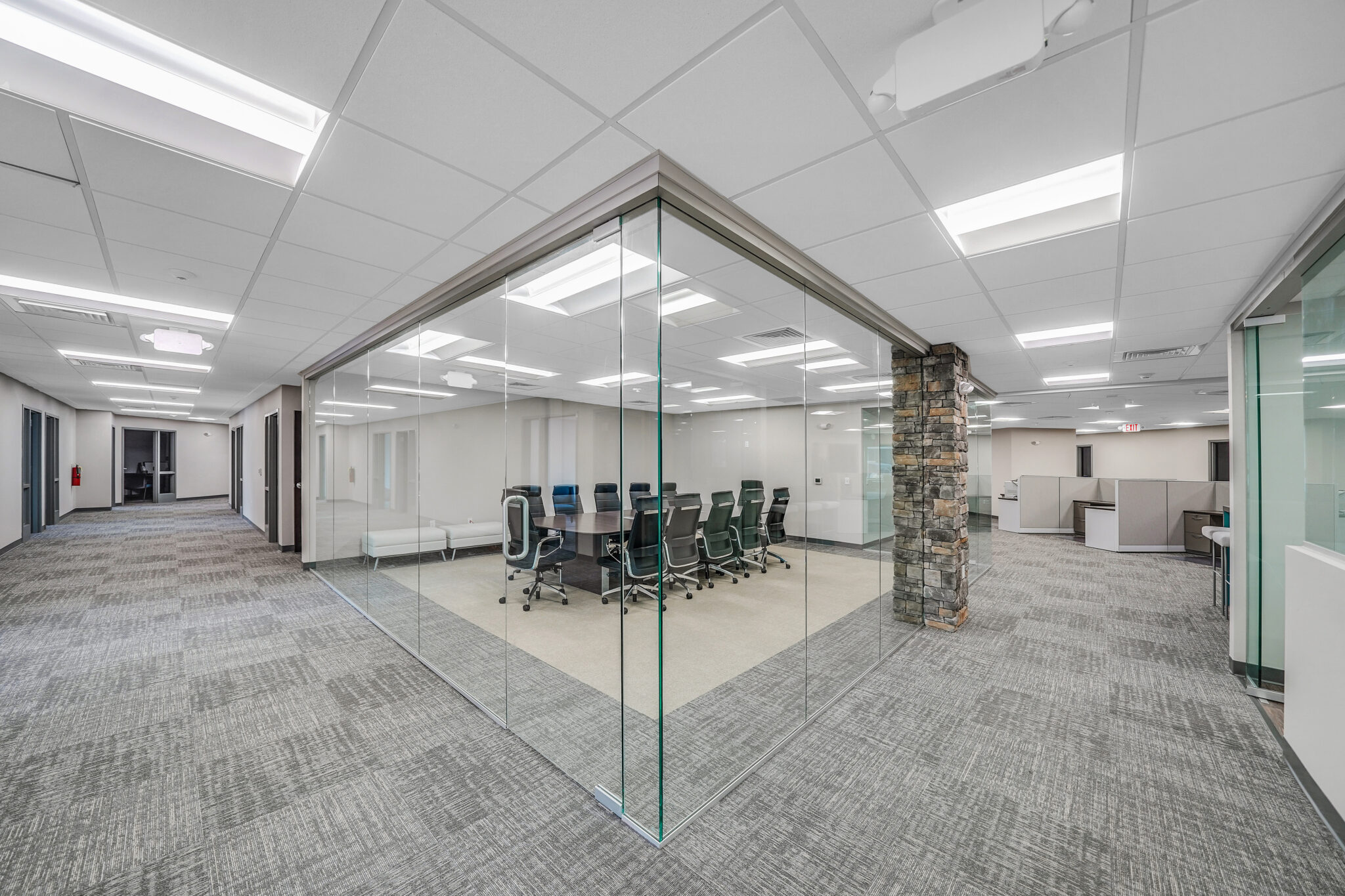 A core and shell fit out refers to a space that already has the framework of the building in place and is ready to be custom fit to its specifications. These fit outs typically include the following tasks:
-Floor installation
-Partition walls
-Ceilings
-Power and Lighting
-Painting
-Furnishings and fixtures (such as casework and millwork)
-Changes or updates that may be needed for structural elements of the space, such as the placement of windows and doors
-Updates that may be needed to HVAC (such as extending into other spaces with ductwork and controls), Electric, Sprinkler systems, etc.
-Cabling and wiring for internet connectivity and communication arrangements (fire alarms and other protection systems)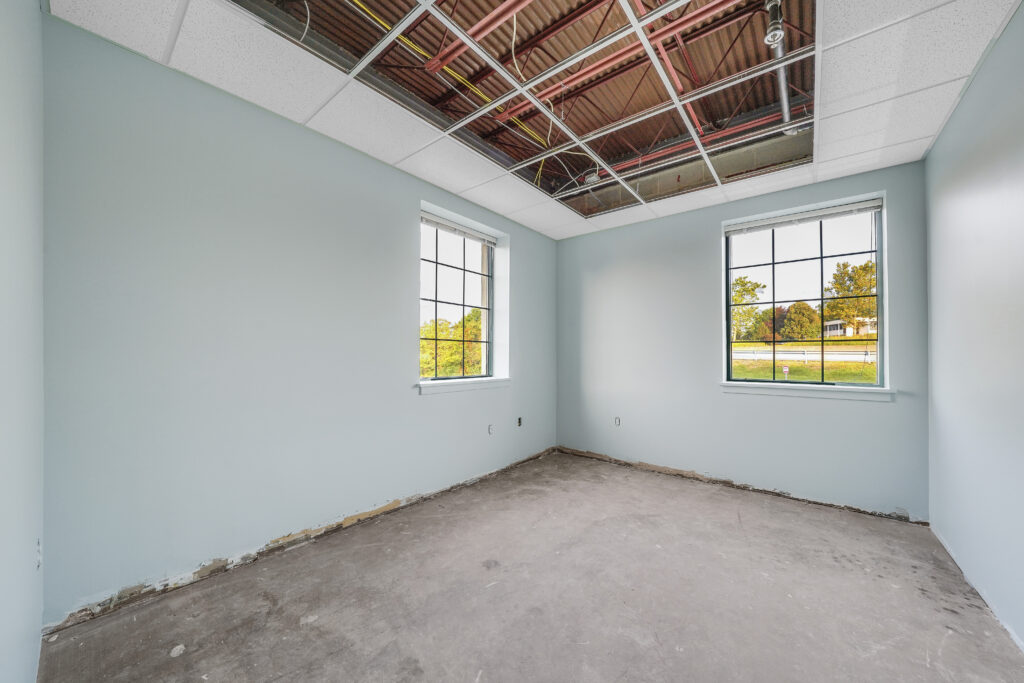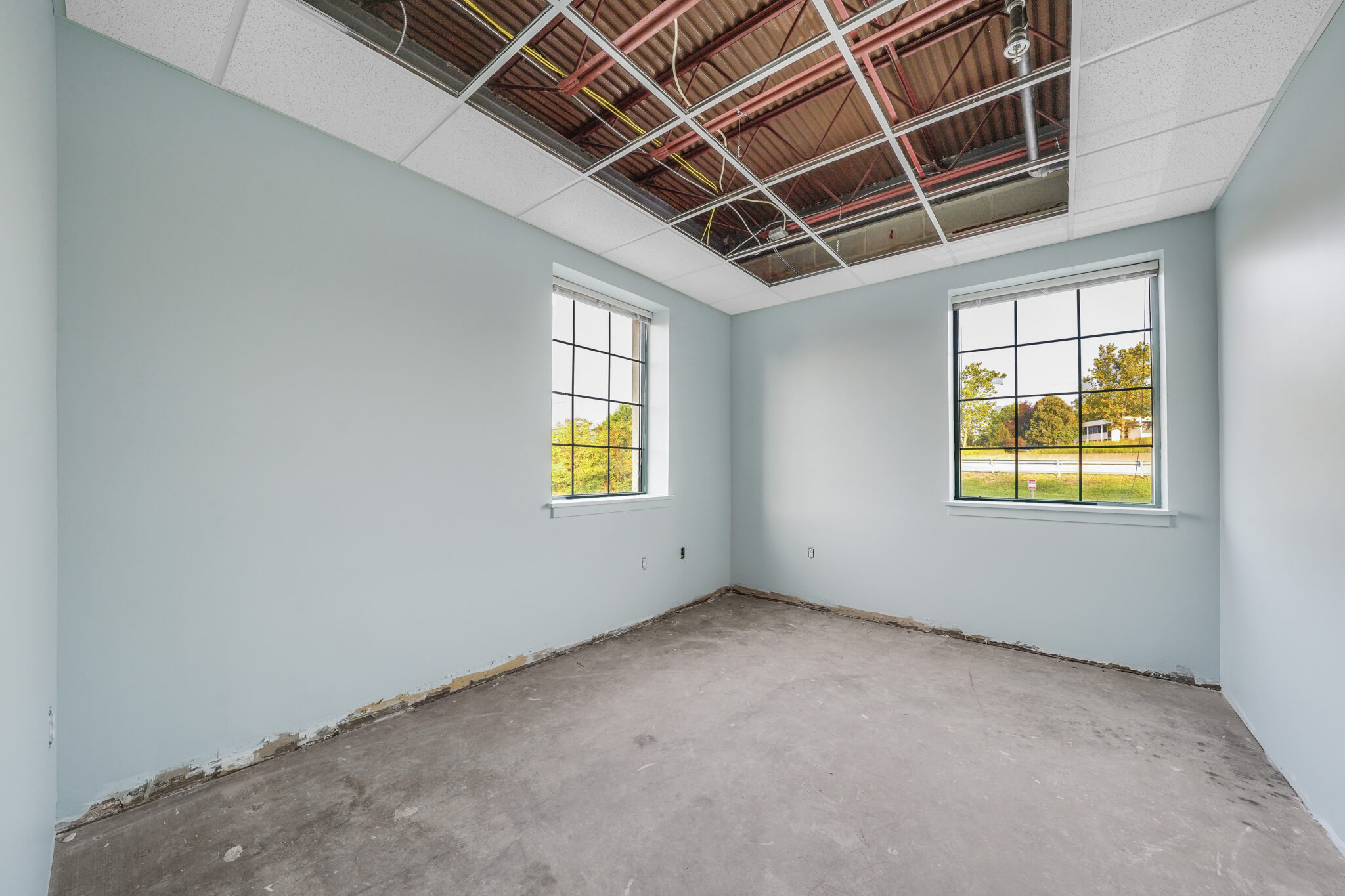 What to Consider When Contemplating an Office Fit-Out for Your Business:
Fitting out an office space for your organization is a big undertaking that – when done correctly – can have a lasting impact for many years to come. It all starts in the pre-construction phase, where the proper planning and design of your space will ensure a smooth project throughout the duration of construction. Here are a few things to consider:
-An office fit out is an organization's opportunity to take a blank canvas and make it their own. Consider how you can organize your space to increase workflow and enhance your staff's performance. Do this by evaluating how the workspace will be used and all that needs to be in it for your team to efficiently complete their jobs.
-Plan for the future. If you ask yourself questions like "How will my business / industry grow and change over the next few years?" and "Will the proposed space be able to accommodate expansion in the future?" you can avoid needing to make renovations sooner than you'd like. As a result, your organization will save money by avoiding having to interrupt business to make changes to your office space.
-Make flexibility top of mind. Consider how technology advances and new trends may impact your office's workflow. Does your space have the flexibility to adapt to such rapid change?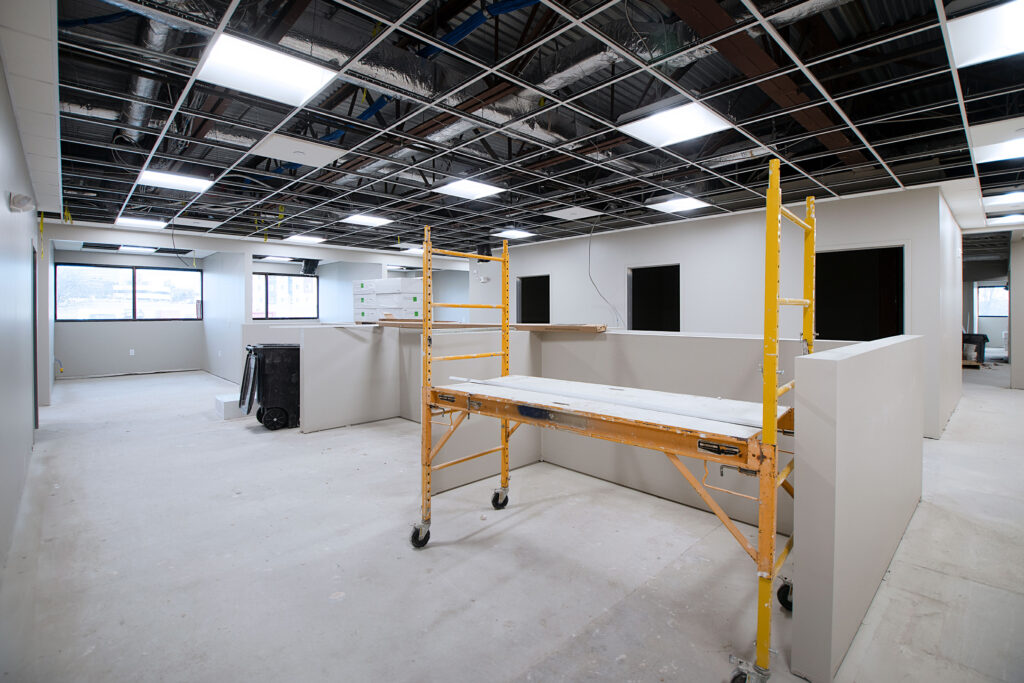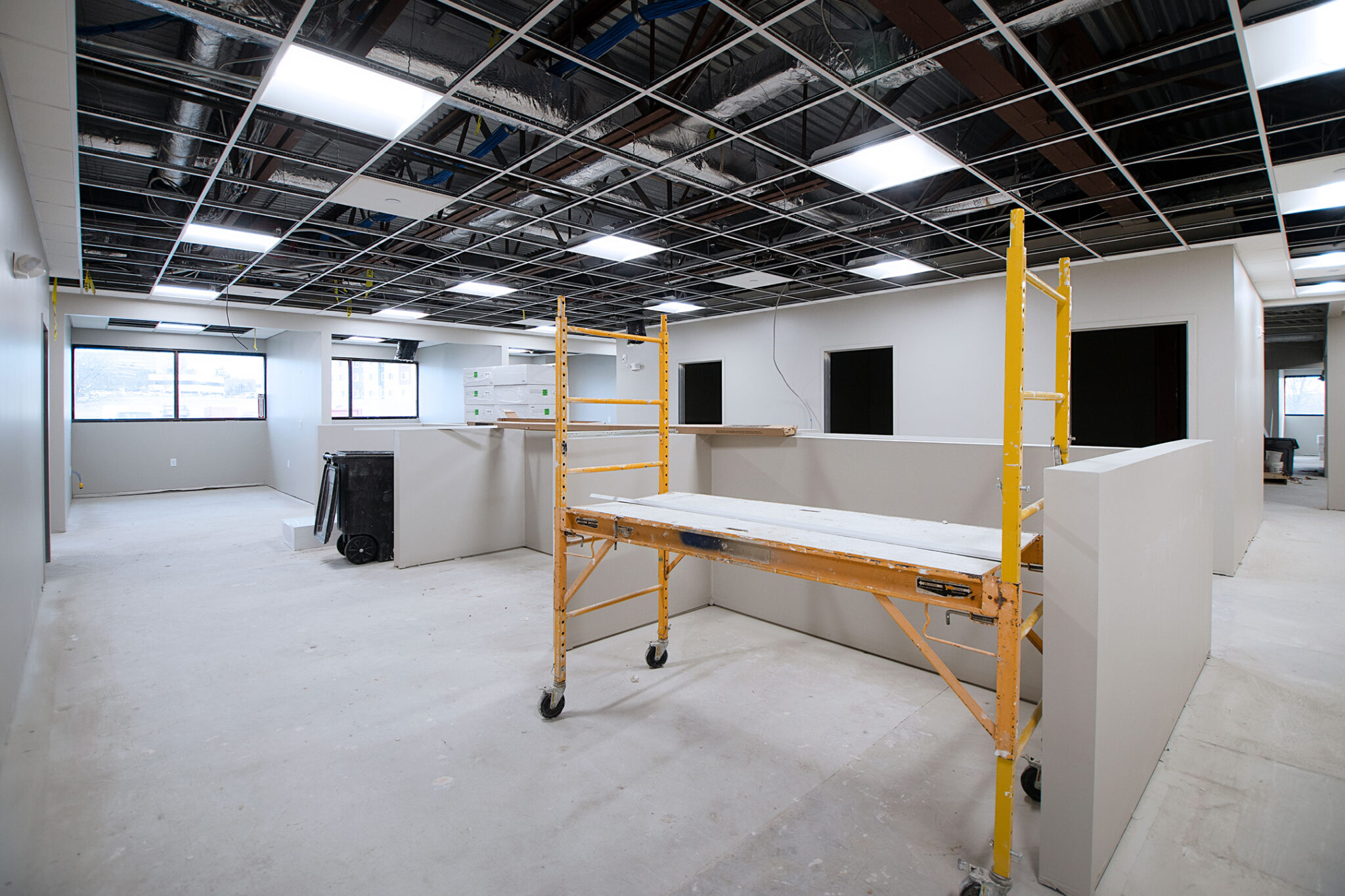 The Right General Contractor Makes all the Difference:
Most importantly, make sure the people you surround yourself with during this process are reliable, organized, and great communicators. A good General Contractor will help you navigate all of the points listed above.
D&B Construction Superintendent, Joseph, is no stranger to Tenant Improvements, regularly completing fit-outs for our clients like Cardiology Consultants of Philadelphia. He shares some tips on what to look for in the right GC for the job:
-Your GC should provide a dedicated project team to oversee your fit out. In order to make sure the job runs as smoothly and efficiently as possible, your GC should lead the project team in meticulously going over your project's logistics and specifications in pre-construction. This may include working with your property management team, building architects and engineers, and other tenants in your building.
-Look for a conscientious GC who is actively working out and updating schedule details to limit any type of disruption or inconvenience to your current operations. A constant open line of communication and attention to detail ensures your project is completed on time.
-Weekly client meetings organized by the contractor of your fit out are a good way to ensure you are always fully aware of your project's progress. Regular touch bases also enable the team to target any changes that you may want to make during the course of construction.
-A good GC will have a well-established relationship and open line of communication with their subcontractors. At D&B, our team works hand in hand with our trade partners to achieve perfection on your project. Our high standard of cleanliness, safety, and quality of work shows through the duration of the project.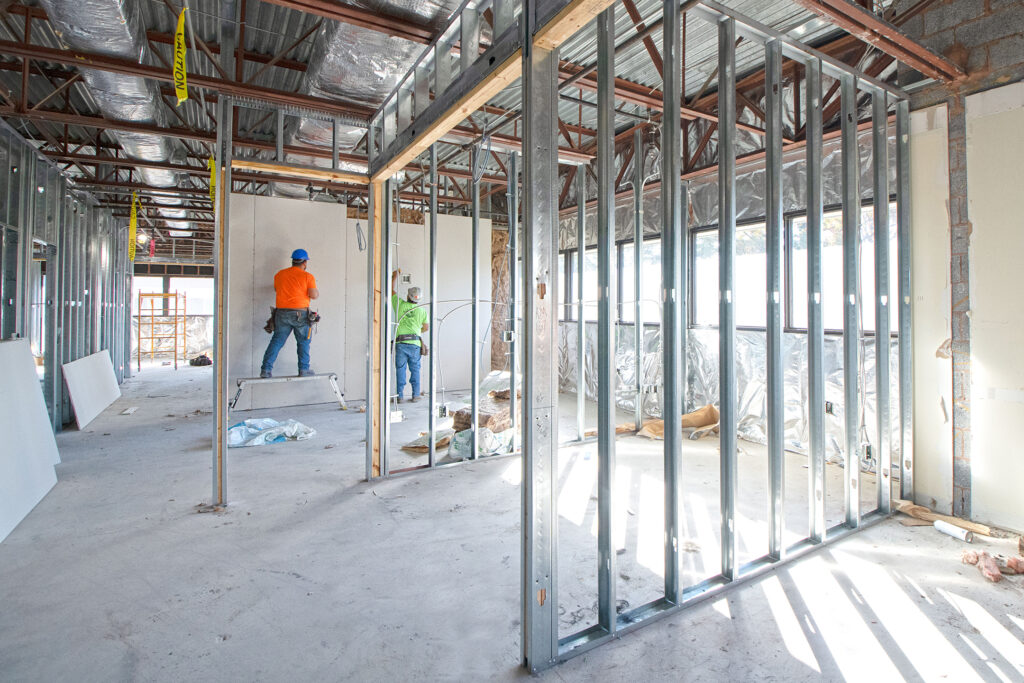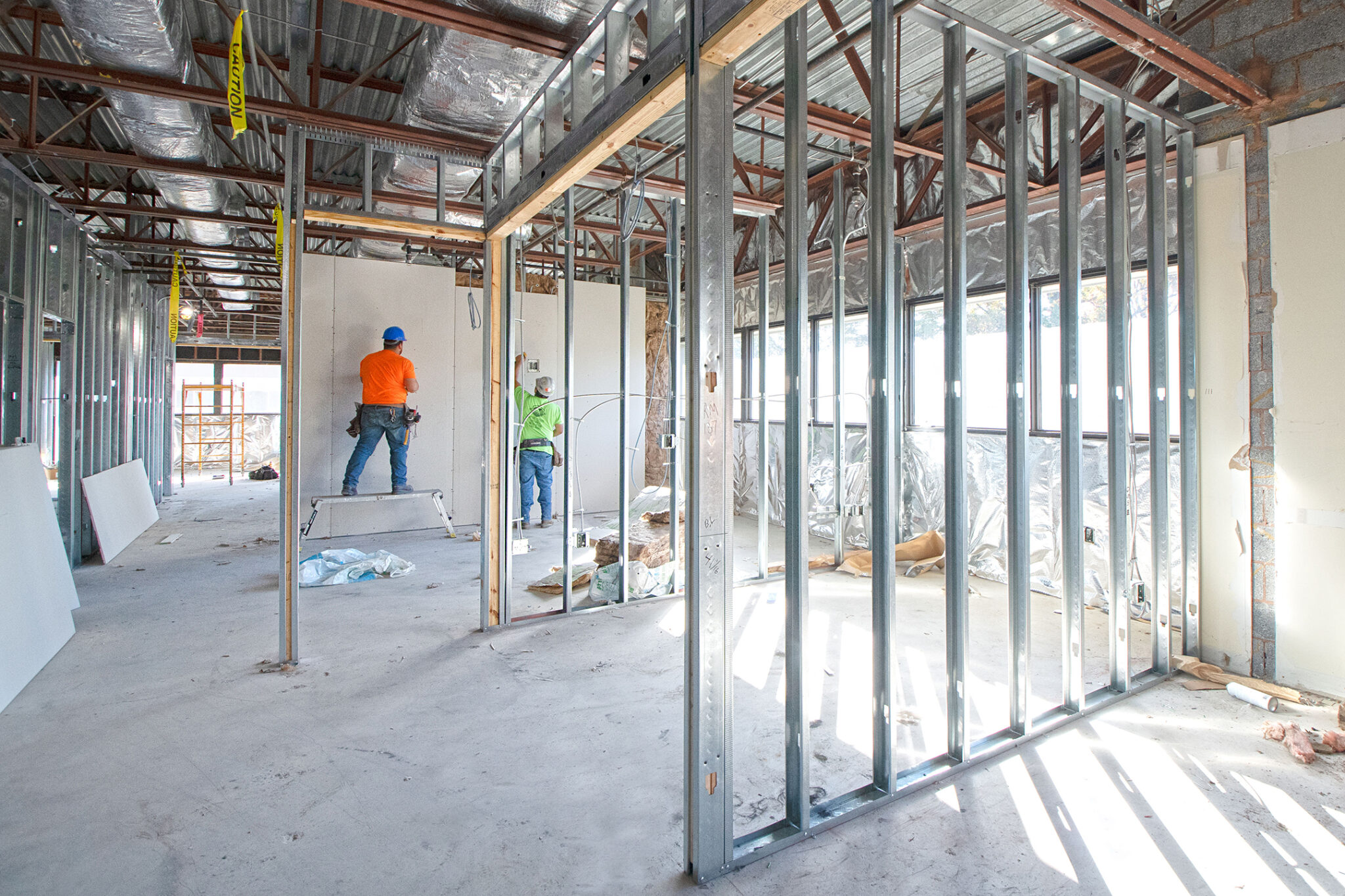 "The bottom line comes down to this," explains Joe: "When the project is completed the client should feel like we exceeded their expectations of the finished product. Starting with the pre-construction team and ending with the final cleaning of the project, we take extreme pride in the work we deliver, as well as the relationships formed with our clients. This makes all the difference."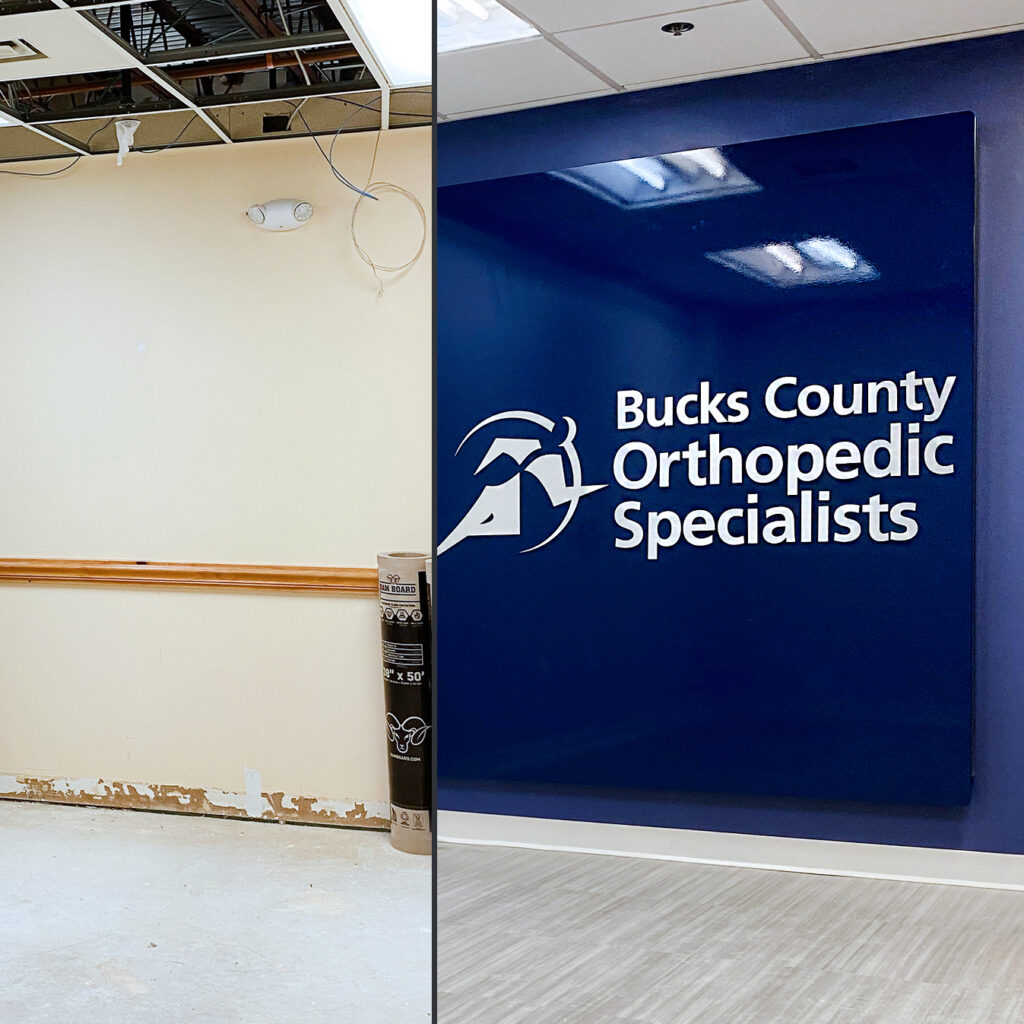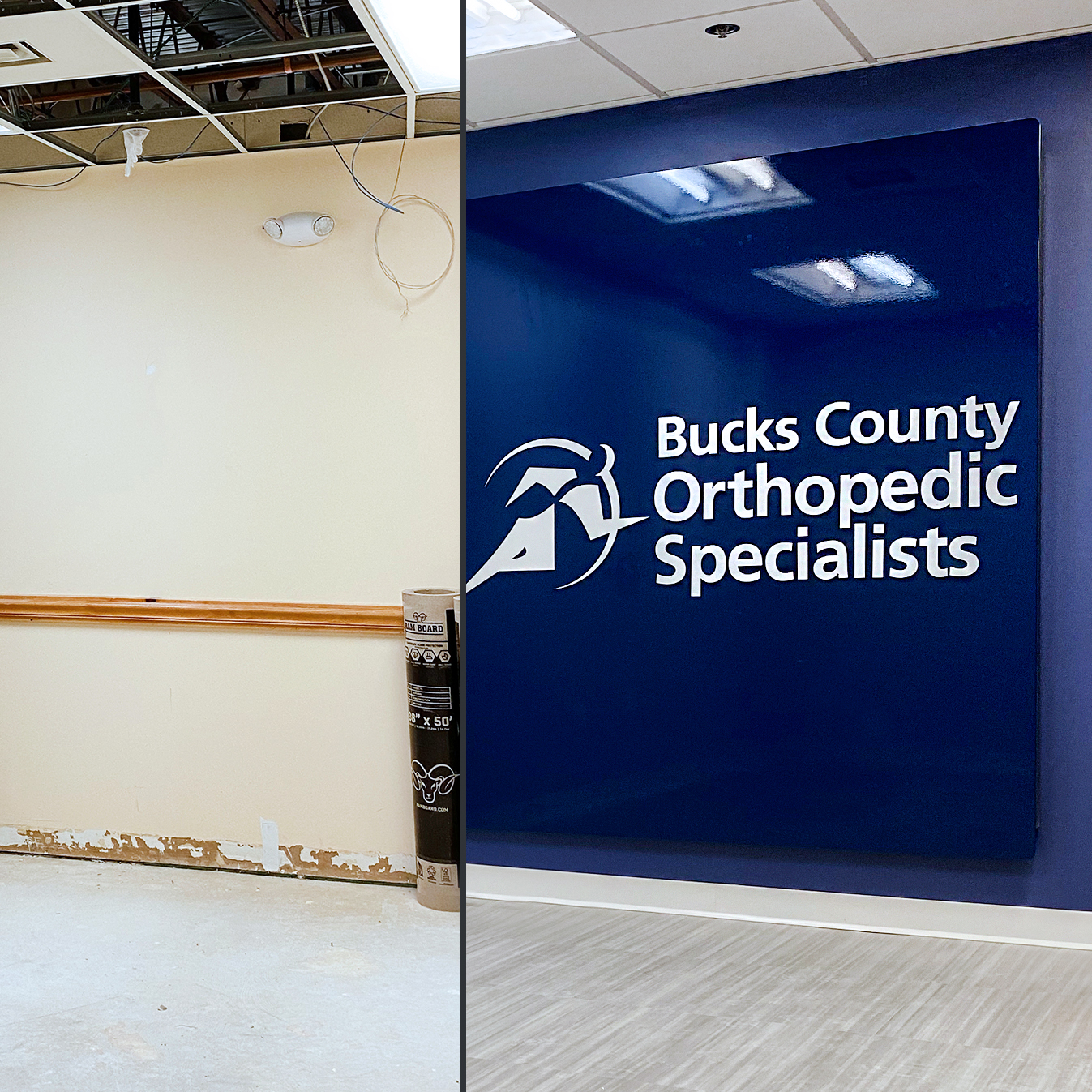 A transitional photo showing the before and after shots throughout one of our many medical office fit outs
for our client, Bucks County Orthopedic Specialists.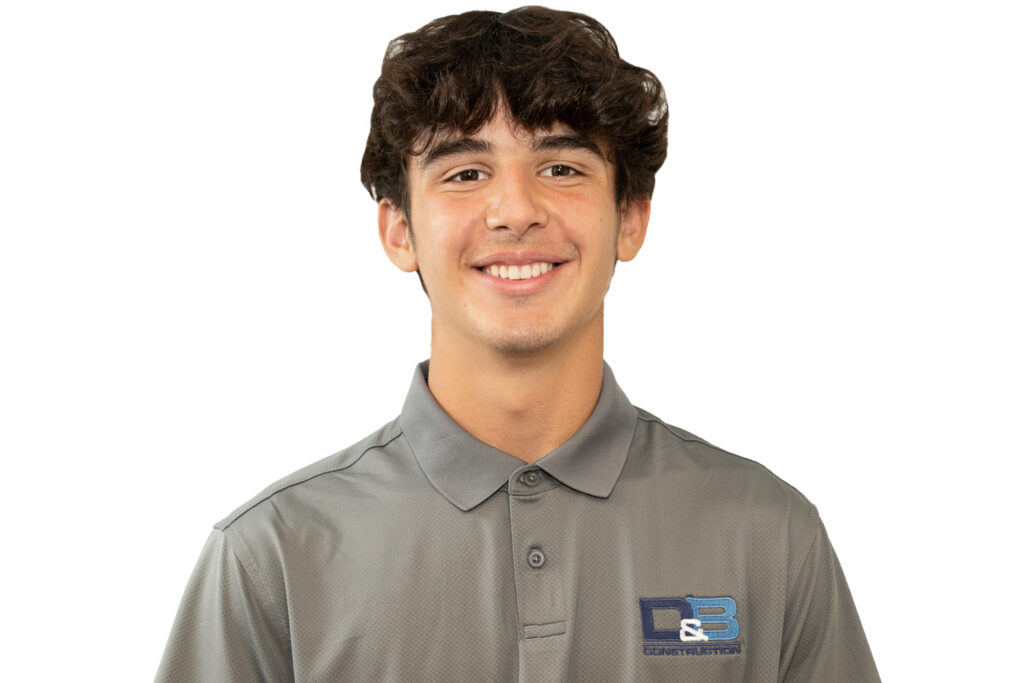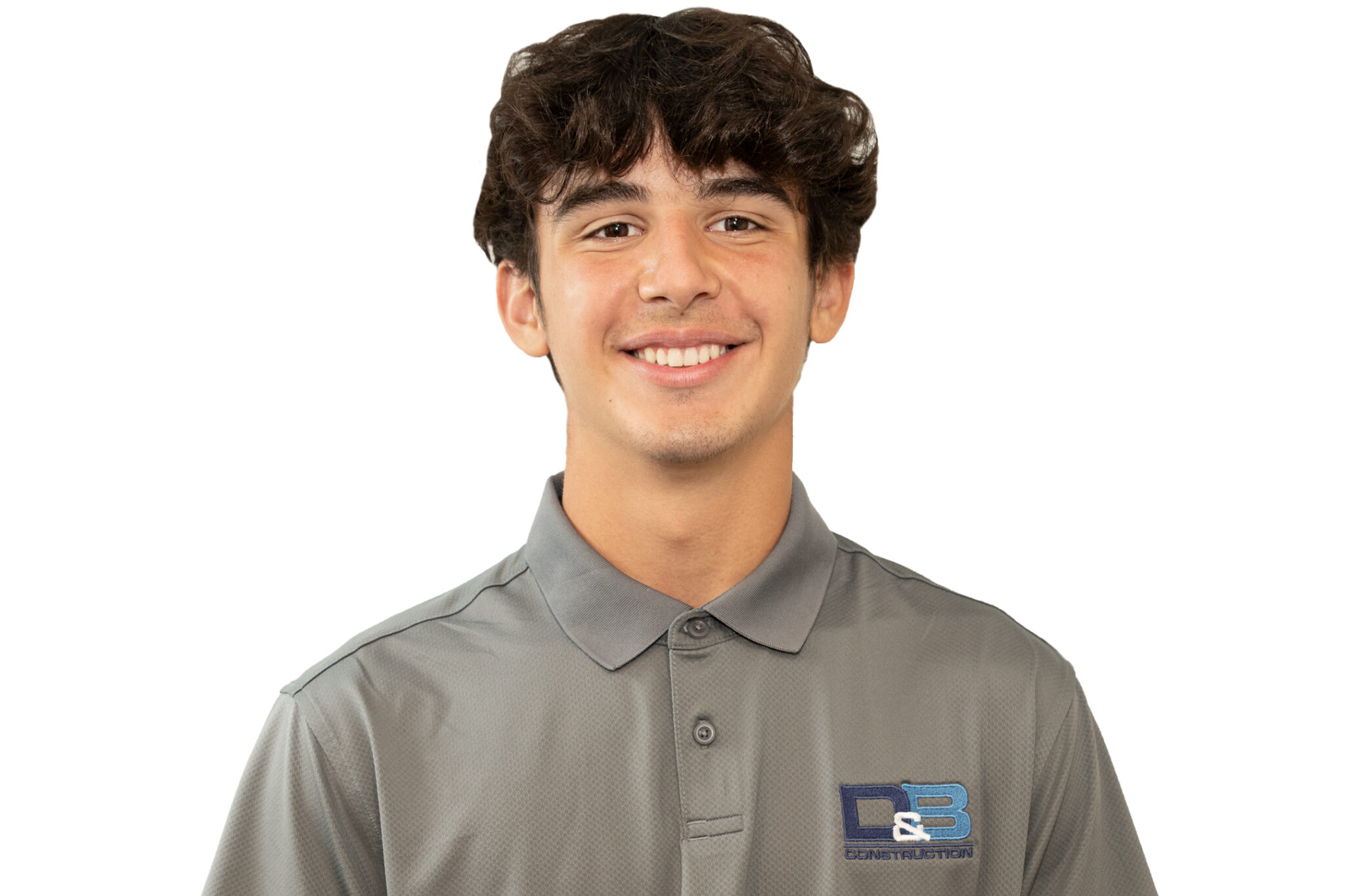 We've had the pleasure of getting to know Luca over the past year as he shadowed members of our team on D&B job sites and in the office. Luca gained valuable hands-on experience from experienced members of our team leading the project for Stratix Systems' new headquarters in Wyomissing. He also got to shadow members of our residential sister company, D&B Elite Custom, and watch a custom home come to life while also seeing finishing touches to a home renovation.
Join us in wishing Luca continued success as he pursues his degree in Civil Engineering at Drexel University! We know he will accomplish great things.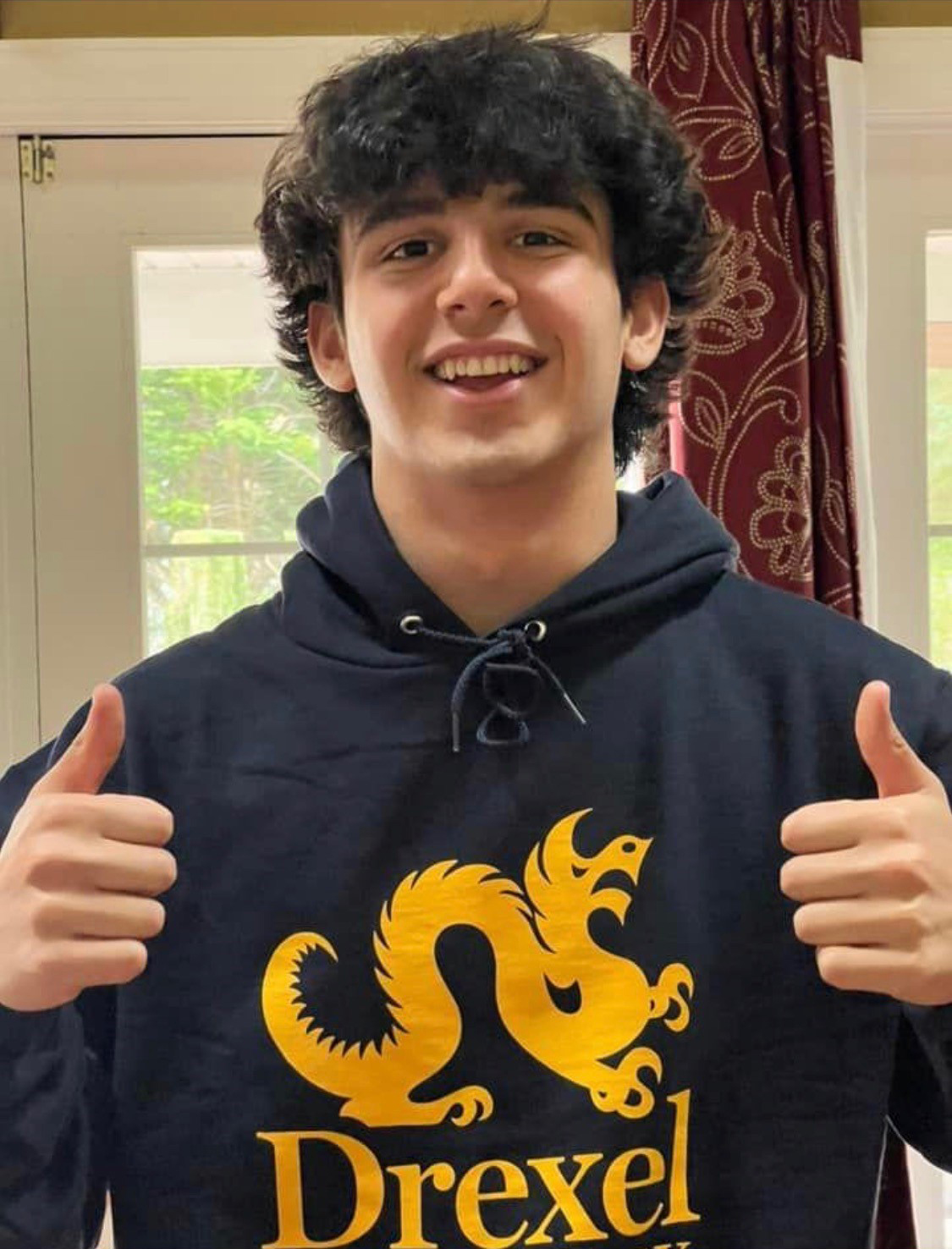 How his days at D&B were spent:
"The majority of my days were spent on jobsites shadowing site superintendents. My responsibilities included communicating with my intern supervisor, site supervisors, signing in on jobs, wearing appropriate safety equipment on site, and completing weekly site inspections when needed."
What he learned:
"A lot of valuable skills and information on how a construction management business runs both in the office and on the site. Some of the skills I learned was the importance of communication on the jobsite and in the office. I was able to sit in on meetings in the office and also saw communication take place on the job site through formal meetings, RFIs, and informal communication when the job superintendent talks with subcontractors onsite."
Some of his favorite memories:
"Some of my favorite memories are coming back to my internship after Winter or Spring break. My supervisors were very excited to see me since they hadn't seen me in over a week, and it was the best feeling. Another favorite thing to do is to look back at the old photos on Procore and see the progress that has been made on the sites I have been attending the company. I have seen rubble turn into an 8,000 SF home."
What he is most proud of:
"Everything that I was able to accomplish from this internship within the past year. Looking back and seeing everything I have done and learned from this amazing experience has been great."
How this internship impacted him:
"This internship has helped me influence my plans for the future. Before this internship, my plan was to attend college to study civil engineering, and although that plan hasn't changed I owe the confidence I now have for this major to this internship with D&B. Being at a company almost every day now for the past year has helped me truly understand my passion. This provides comfort to me because I can finally say with confidence that I know what I am doing in my future. I am very thankful for both this internship program and D&B for providing me with this comfort."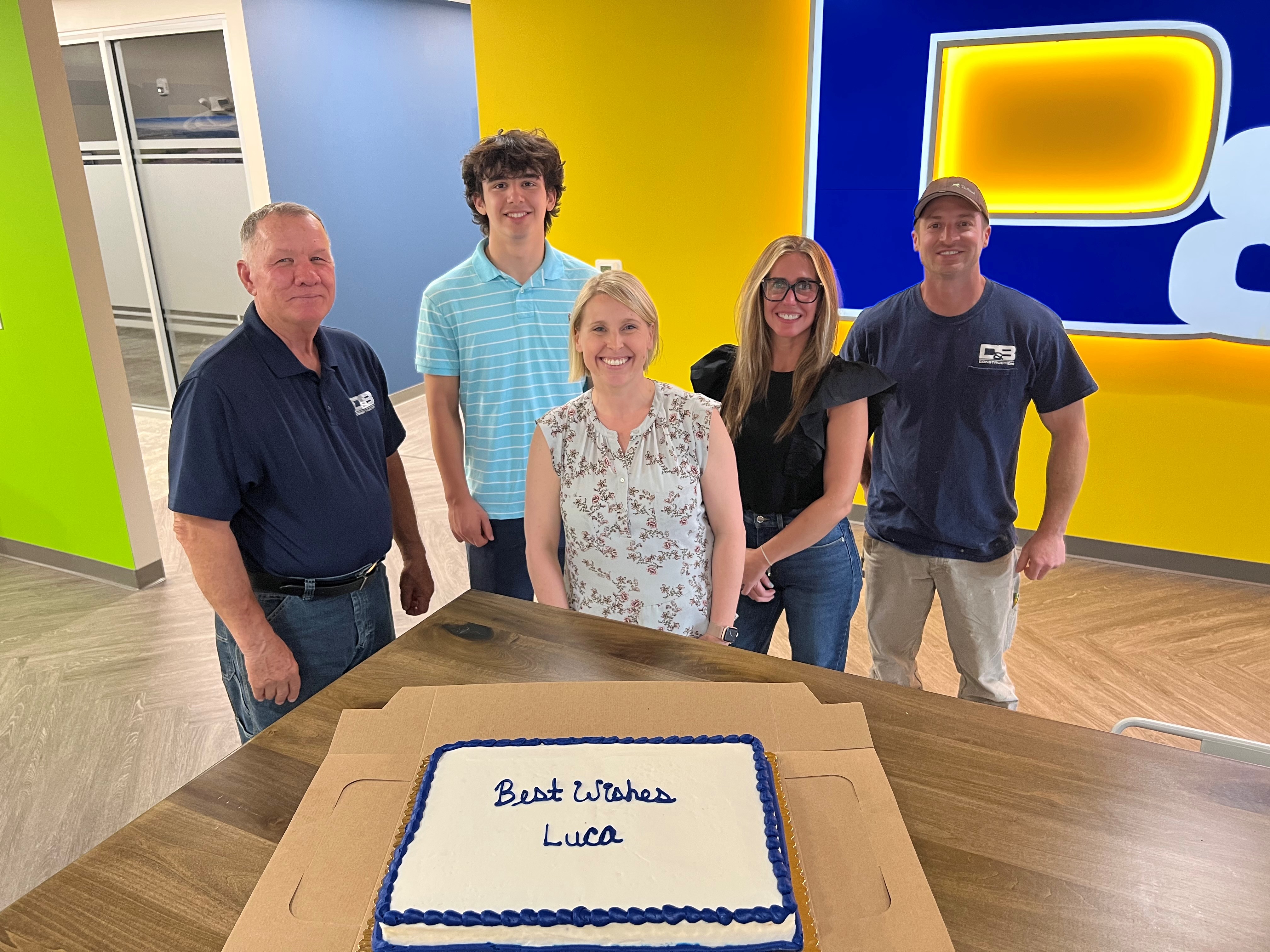 Wyomissing, PA – On Monday, May 9, Stratix Systems and D&B Construction held a topping off ceremony to commemorate the completion of the fifth floor of Stratix Systems' new corporate headquarters at 200 North Park Road, Wyomissing. This 80,000 SF building, which is currently receiving extensive exterior and interior renovations, was part of the original Wyomissing Industries. View coverage from the event here!
Learn more about the details and history of this adaptive reuse project here on our blog.
"Topping Off" is a long-standing tradition among construction workers that commemorates the completion of the building's structure as the final steel beam is placed. In attendance for the topping off ceremony were building owner and future tenant, Stratix Systems, the general contractor, D&B Construction, the project architect, RHJ Associates, the Project Engineer, Martarano Engineering, Inc., the Structural Engineer, Structure Labs, LLC, and the steel trade partner, United Weld Services LLC.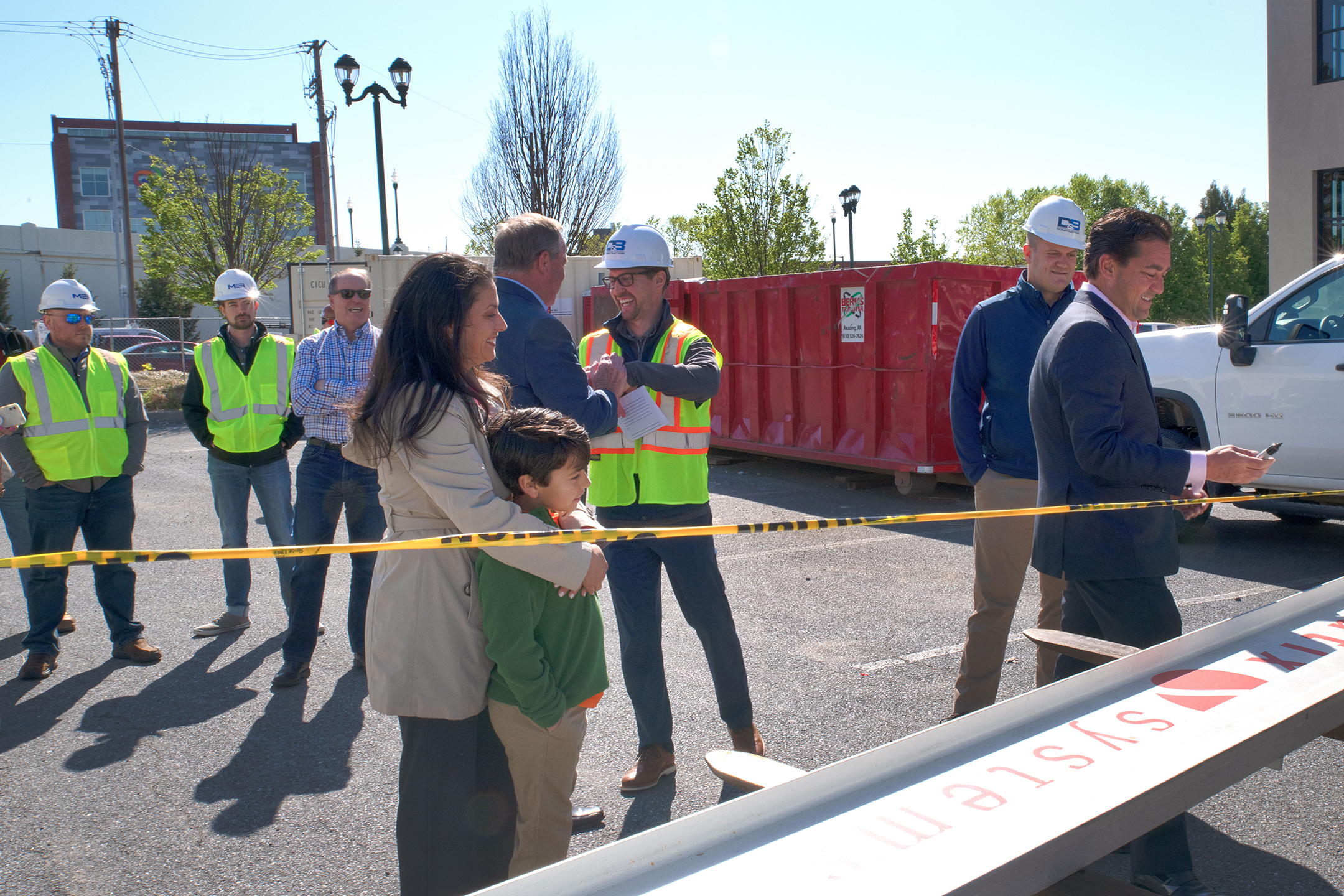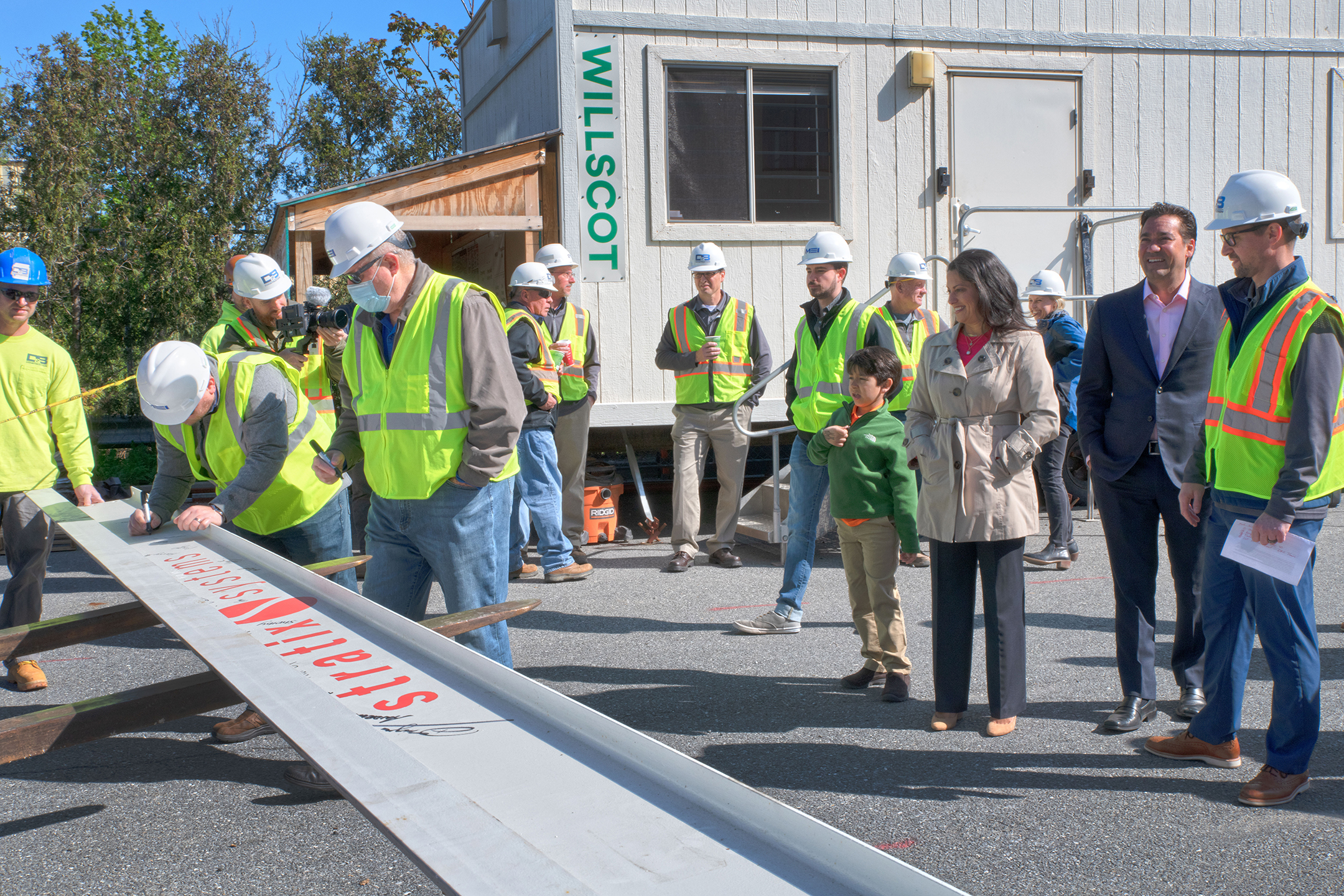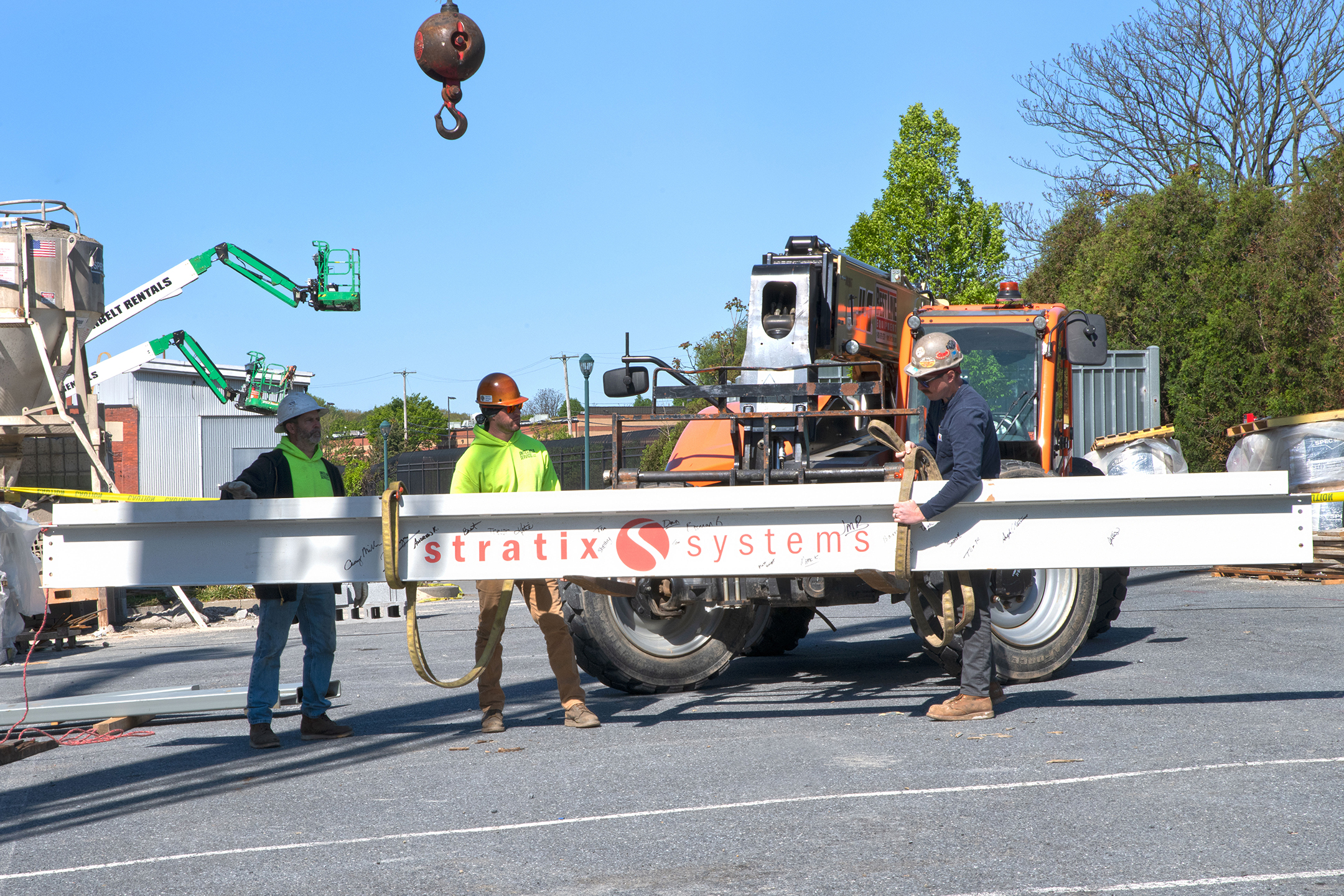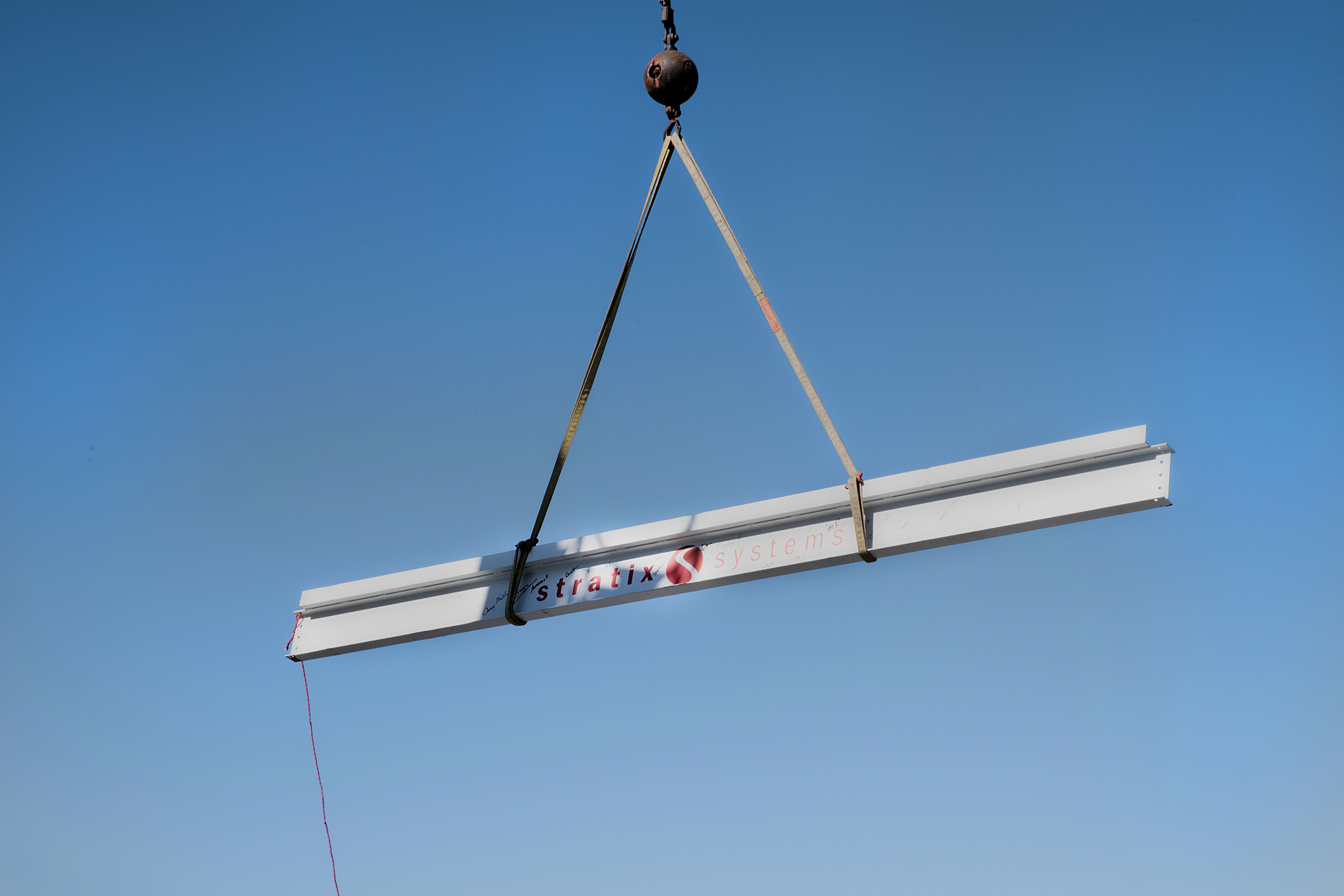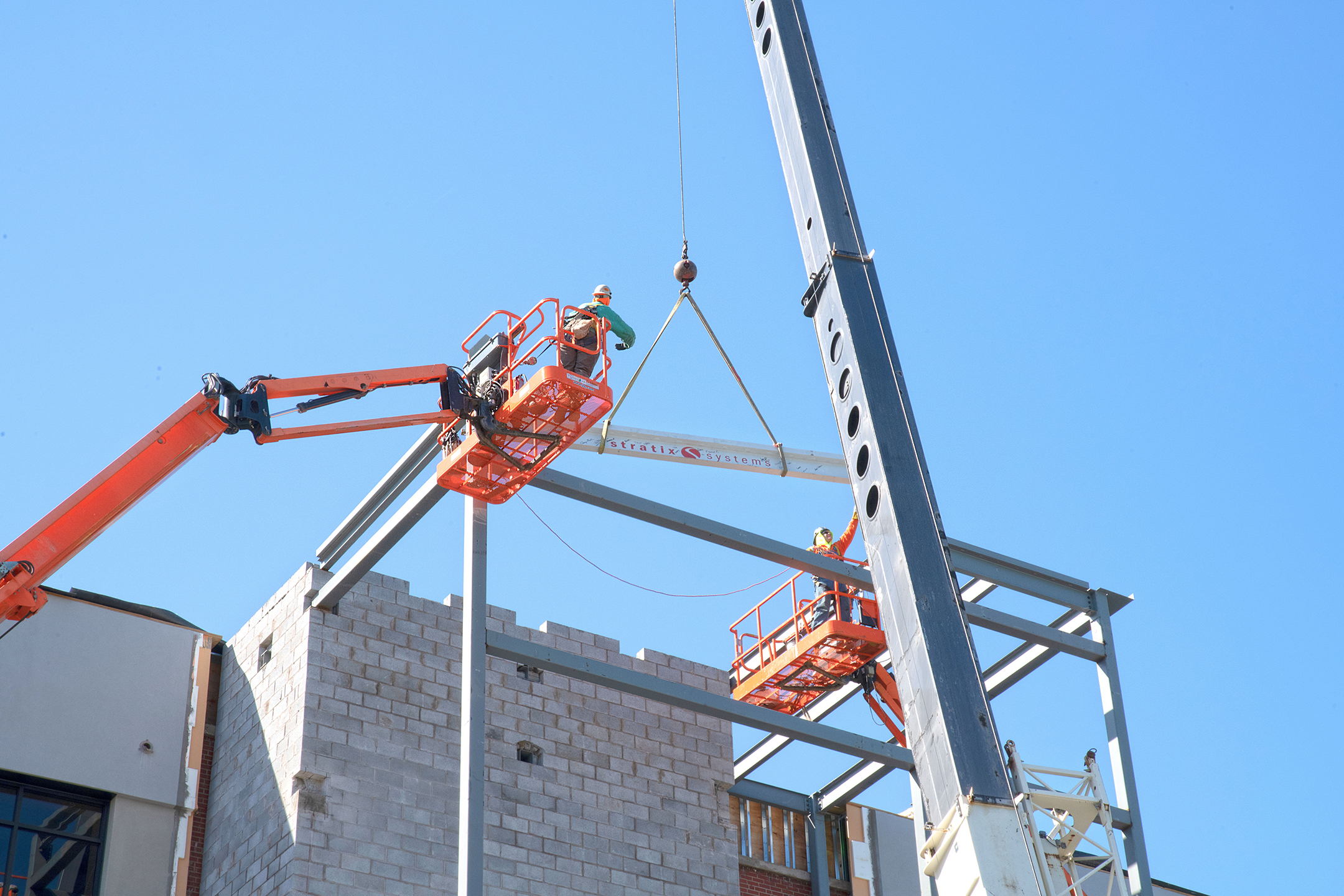 Dan Gring, Chief Executive Officer of D&B Construction, commented on the importance of high-end commercial office renovations such as this one: "Adaptive reuse projects like the Stratix Systems corporate headquarters are important because they revitalize historic buildings, creating a stronger future in the community. We're thrilled to lead the project team."
According to Brent Simone, Stratix Systems president, "We think it's important for us to reinvest in our community. In fact, we're committed to that philosophy. That's why we chose the former Wyomissing Industries property. Not only is it a gorgeous building, one with a significant history for Wyomissing and Berks County, it gives us the size and flexibility to accommodate our growth for many years to come."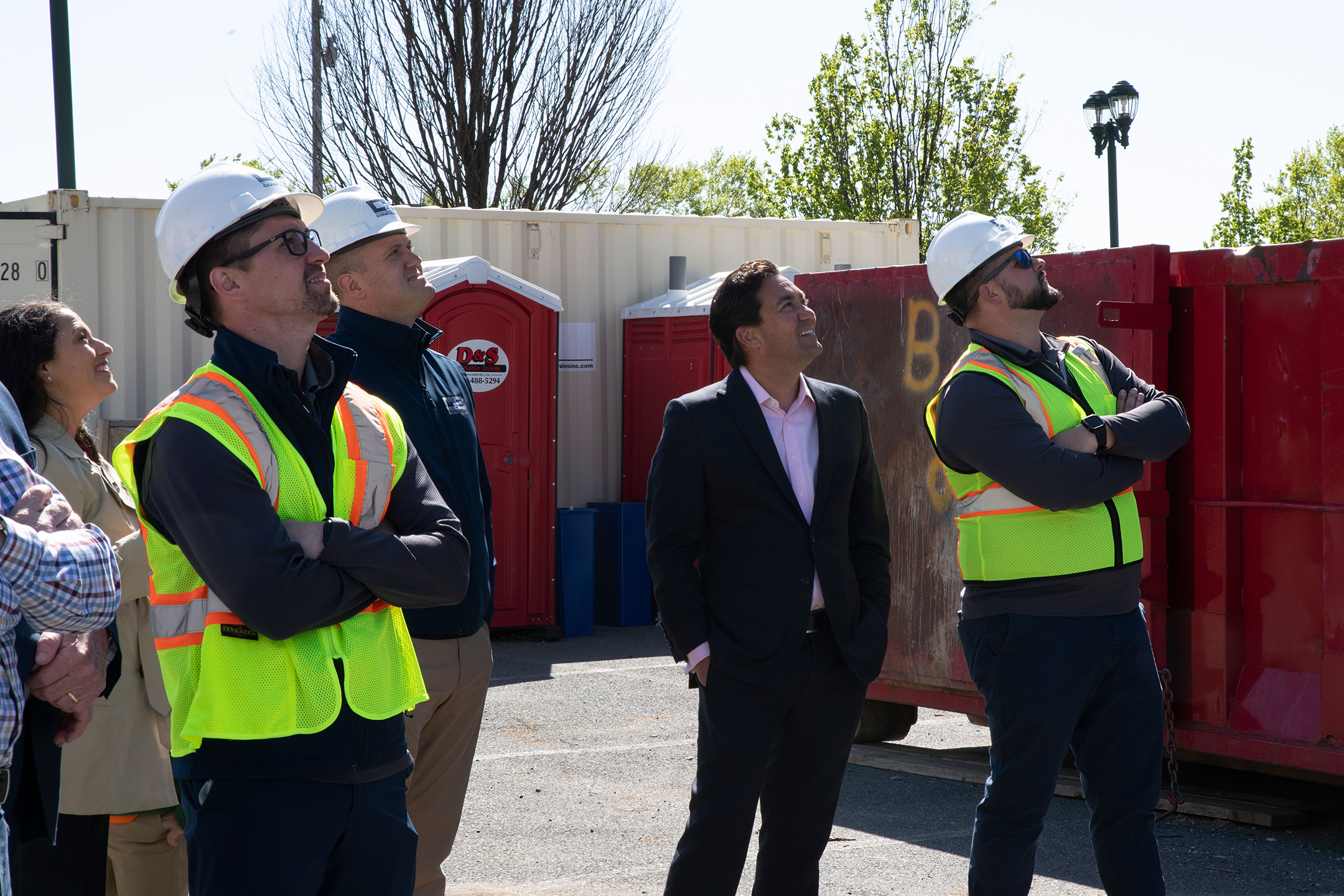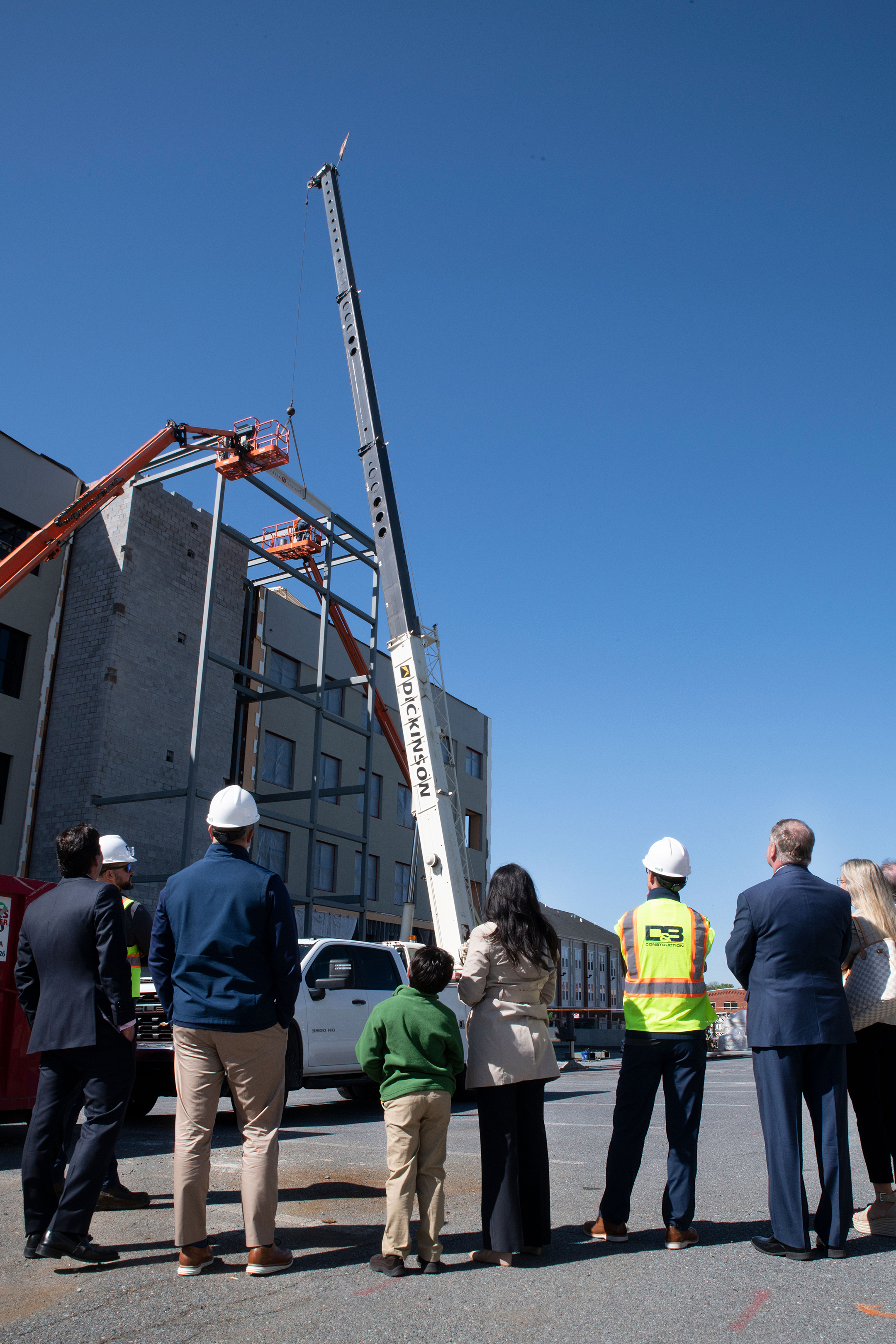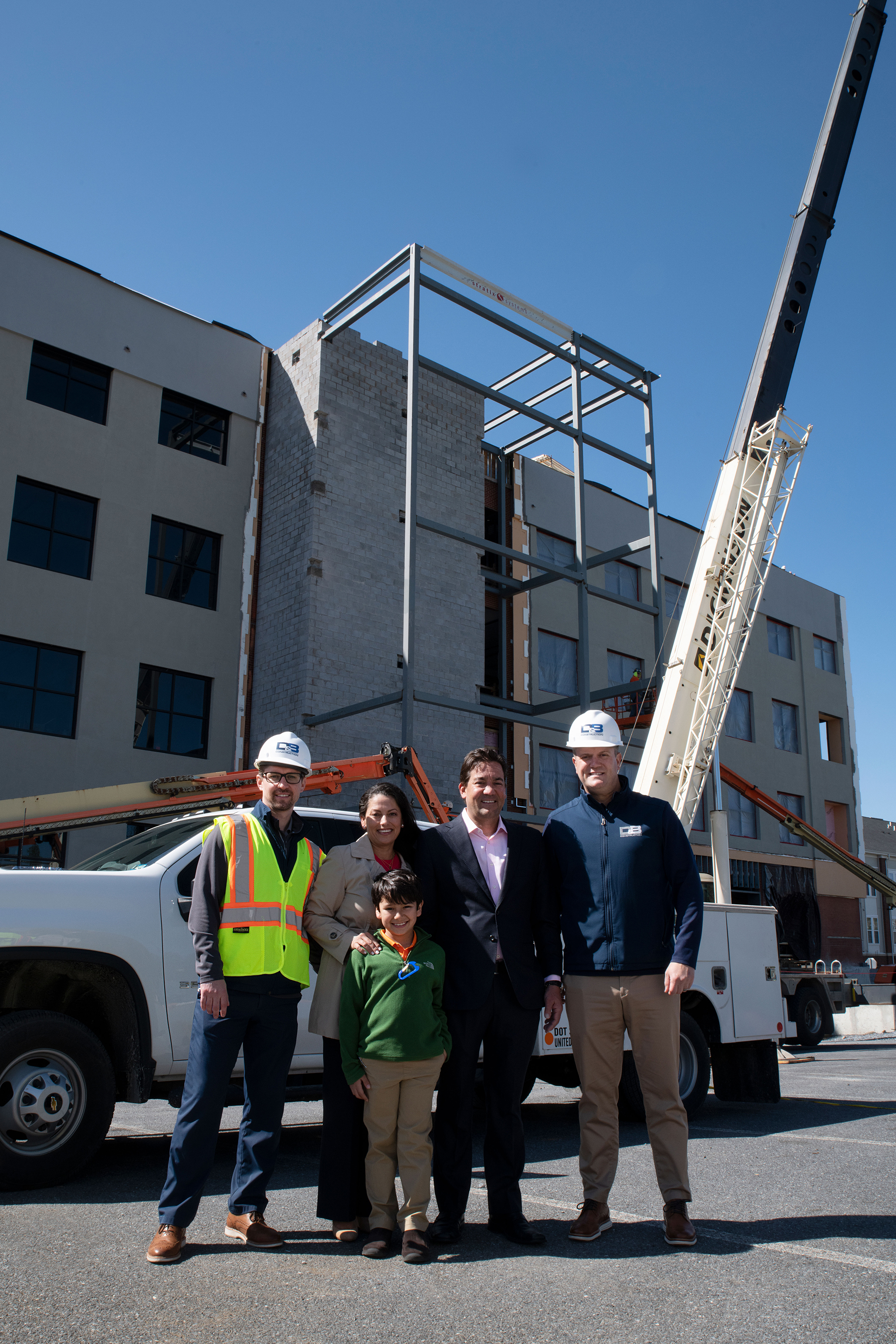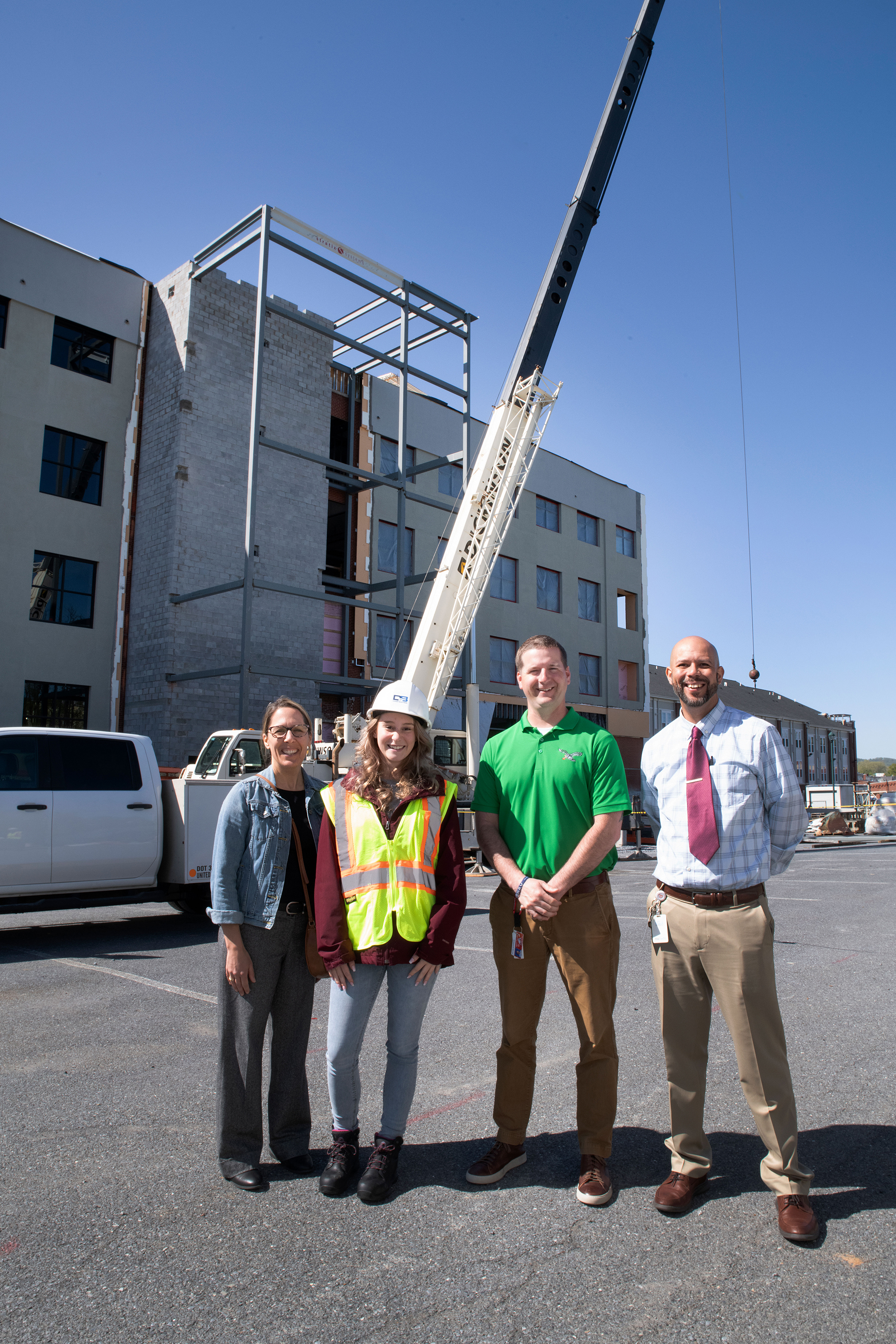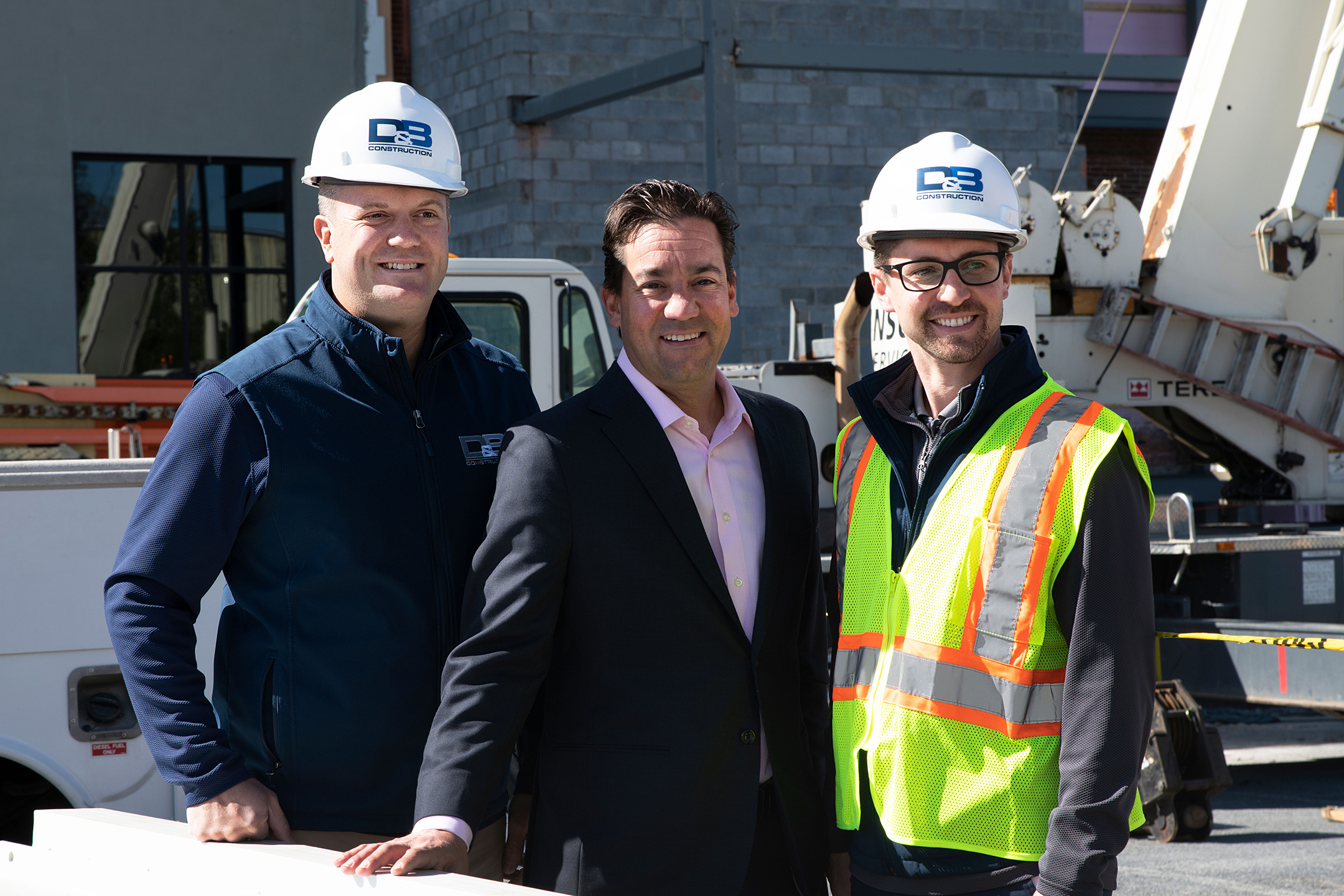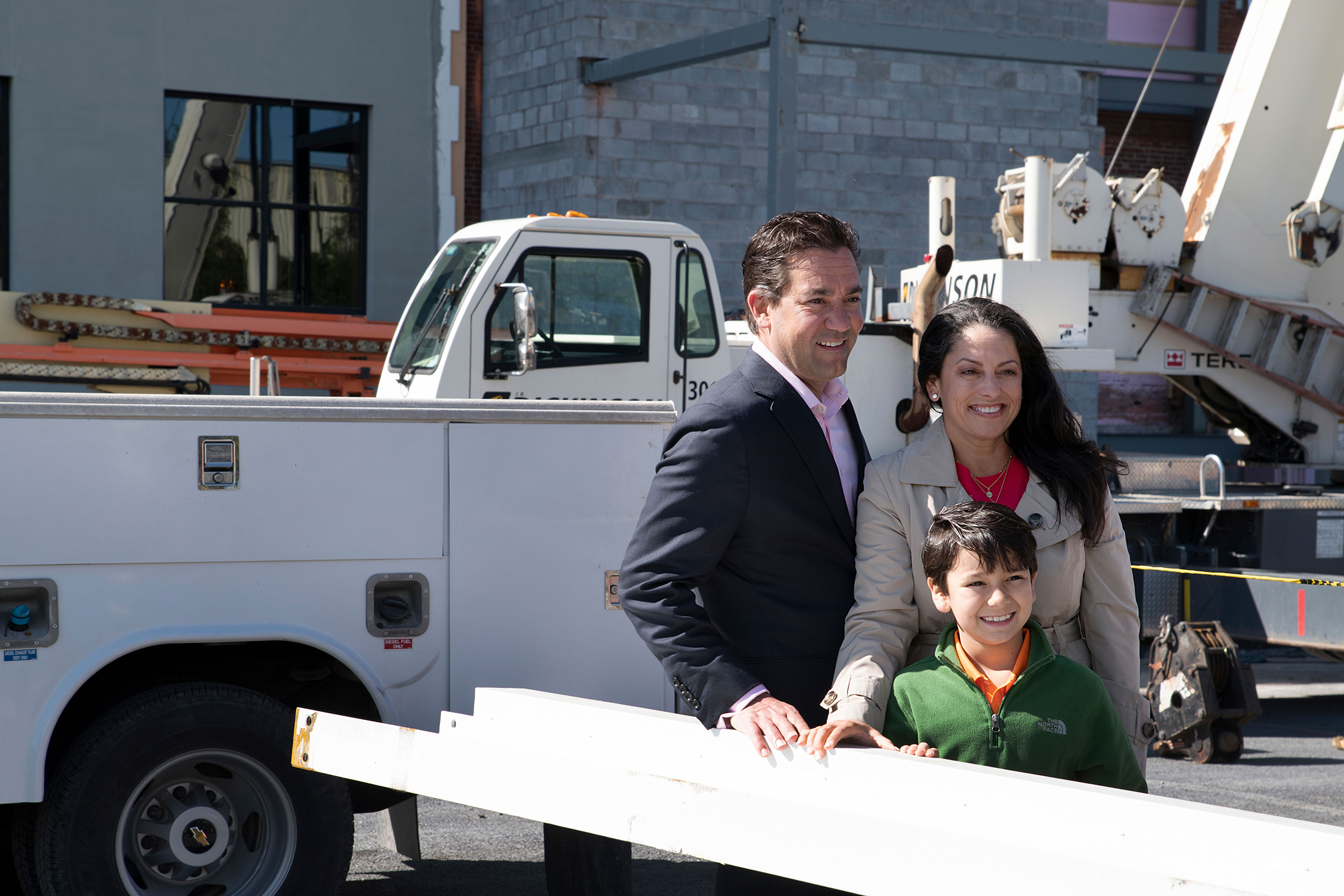 About Stratix Systems:
Stratix Systems is one of the region's leading technology solutions partners. With a history that spans nearly 50 years, more than 130 IT professionals, and offices in Wyomissing, Bethlehem, King of Prussia and York, Pennsylvania, as well as Edison, New Jersey — it's no wonder why Stratix Systems is the partner of choice for over 6,500 organizations throughout Pennsylvania and New Jersey. Very few providers in the country can match the vast array of technology solutions and responsive service available from Stratix Systems. Whatever a client's technology needs — Managed IT Services, Cybersecurity, Imaging & Printing Solutions or Document Management, Stratix Systems has the people, the technologies, the expertise and the experience to deliver the advanced solutions and support clients rely on. Stratix Systems has earned recognition as a member of the prestigious Inc. 5000, as well as recognition as one of the fastest growing companies from both Lehigh Valley Business and the Greater Reading Chamber Alliance. The company has also been recognized by Ricoh USA with Ricoh's Circle of Excellence designation and Ricoh USA's President's Award. Stratix Systems has repeatedly earned certification as a Pros Elite 100 dealer – the only Pros Elite 100 dealer in the region – a certification that recognizes the top-shelf achievement and client service of the top 100 service organizations in the country. Learn more at www.stratixsystems.com.
About D&B Construction:
Founded in 2010 by Dan Gring and Brennan Reichenbach, D&B Construction has grown into one of the region's most trusted construction firms. Headquartered in Reading, Pennsylvania the company is driven by a commitment to quality and transparency. They have grown from the two founding members to over 50 employees with an additional office outside of Philadelphia to conveniently serve the Delaware Valley region. Today they are a full-service construction management firm offering a variety of services to commercial clients in the healthcare, multi-family, professional office, retail / hospitality, institutional, and industrial sectors. Delivering an individualized, superior experience to all of our clients, D&B is a team of genuinely good people who love to build and work hard, with their success built upon long-standing relationships anchored in honesty, trust, and fairness. Leveraging vast design and build experience, D&B is the conduit for business owners, corporations, and developers looking to enhance the places in which they work, grow, and invest. Completing projects safely, within budget, and on time to minimize any disruption to business is always top priority. For more information, visit online at: dbconstructiongrp.com.
Just over a year ago, D&B Construction began demolition of the exterior and interior of an 80,000 SF building in the heart of Wyomissing, PA. The culmination of this design-build core and shell project will reveal a completely renovated building offering five stories of high-end commercial office space. The building will be home to the headquarters of Stratix Systems, a leading technology solutions partner that is rooted in Wyomissing. Three floors totaling 45,000 SF of space will be fit out for Stratix Systems and two floors totaling 30,000 SF will be available for future tenants.

Some highlights of this project include:
-Asbestos abatement and lead paint removal
-The removal of all interior furnishings, finishes, partition walls, and MEP's to make way for all new floor configurations and finishes specific to Stratix's wishes and providing clear space for future tenants
-Removal of sprinkler and fire alarm systems to allow for all new NFPA 13 sprinkler systems, including a new fire pump and fire alarm systems
-Removal of existing exterior insulation finish system and aluminum windows made way for an upgraded EIFS and enlarged aluminum windows restored to their original size.
-Removal of the entire roofing system and entrance vestibules / porticos to make way for a completely new roof system, as well as a five-story storefront entrance with stairs and two passenger elevators
-A freight elevator and loading docks are also being added to the building, while the fifth floor receives an expansion
-Given the intricacies of this project and the fact that safety is our standard at D&B, a full site specific safety plan was created and implemented for this project, including bi-weekly JSA/JHA, weekly site meetings, confined space training and regularly scheduled scaffold inspections.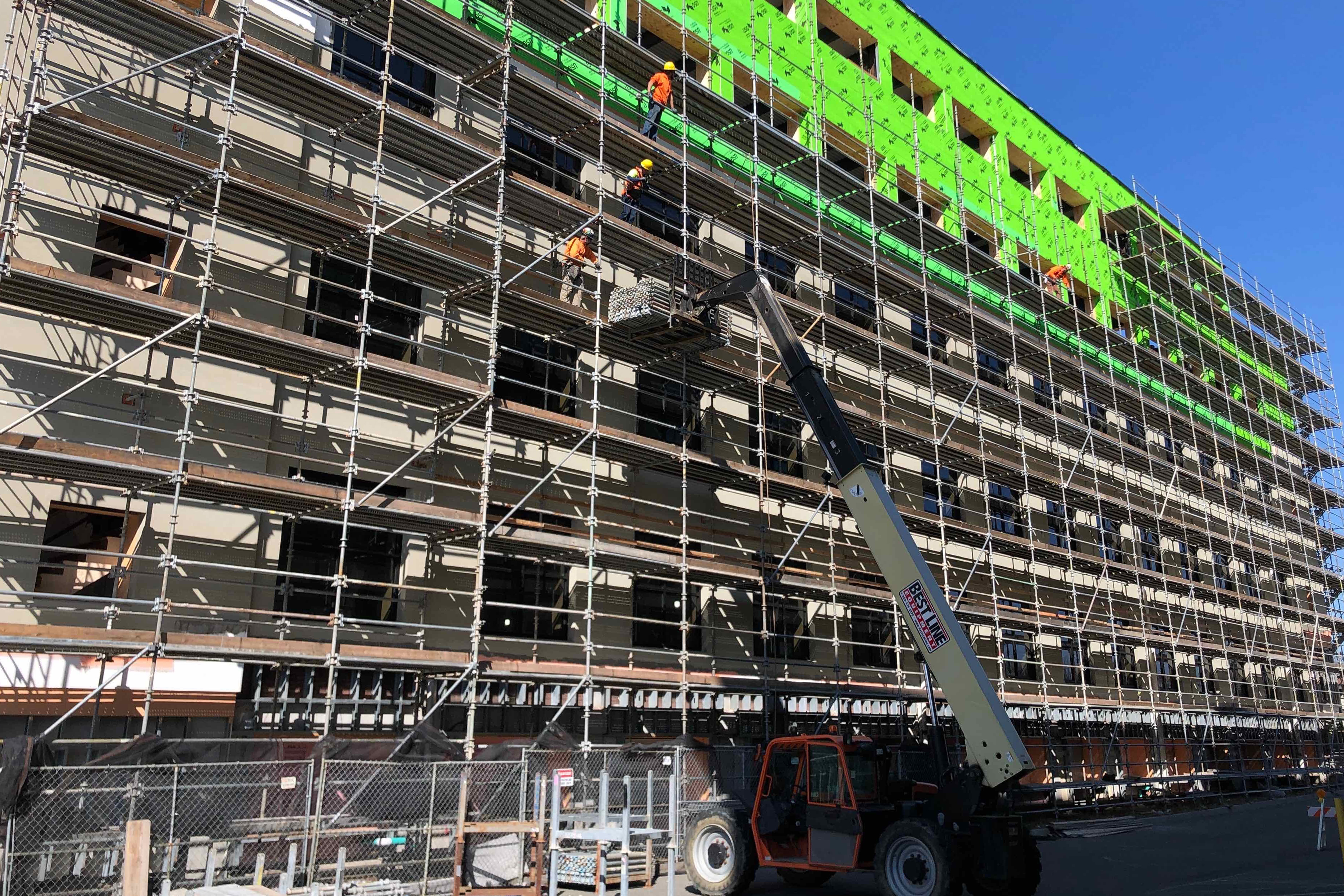 Stepping Back in Time to the Building's Original Pioneers:
Like many adaptive reuse projects, this building comes with a rich history: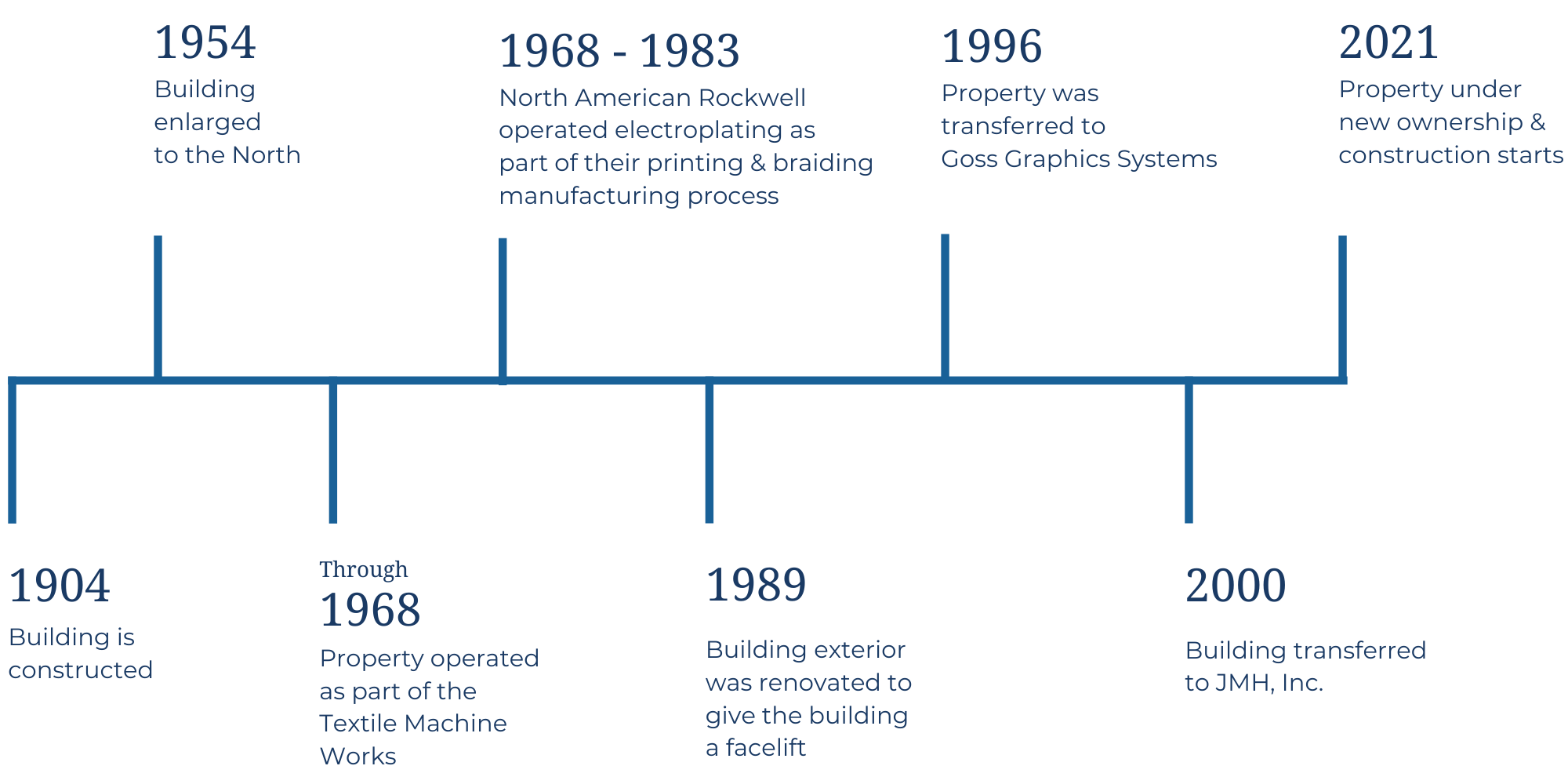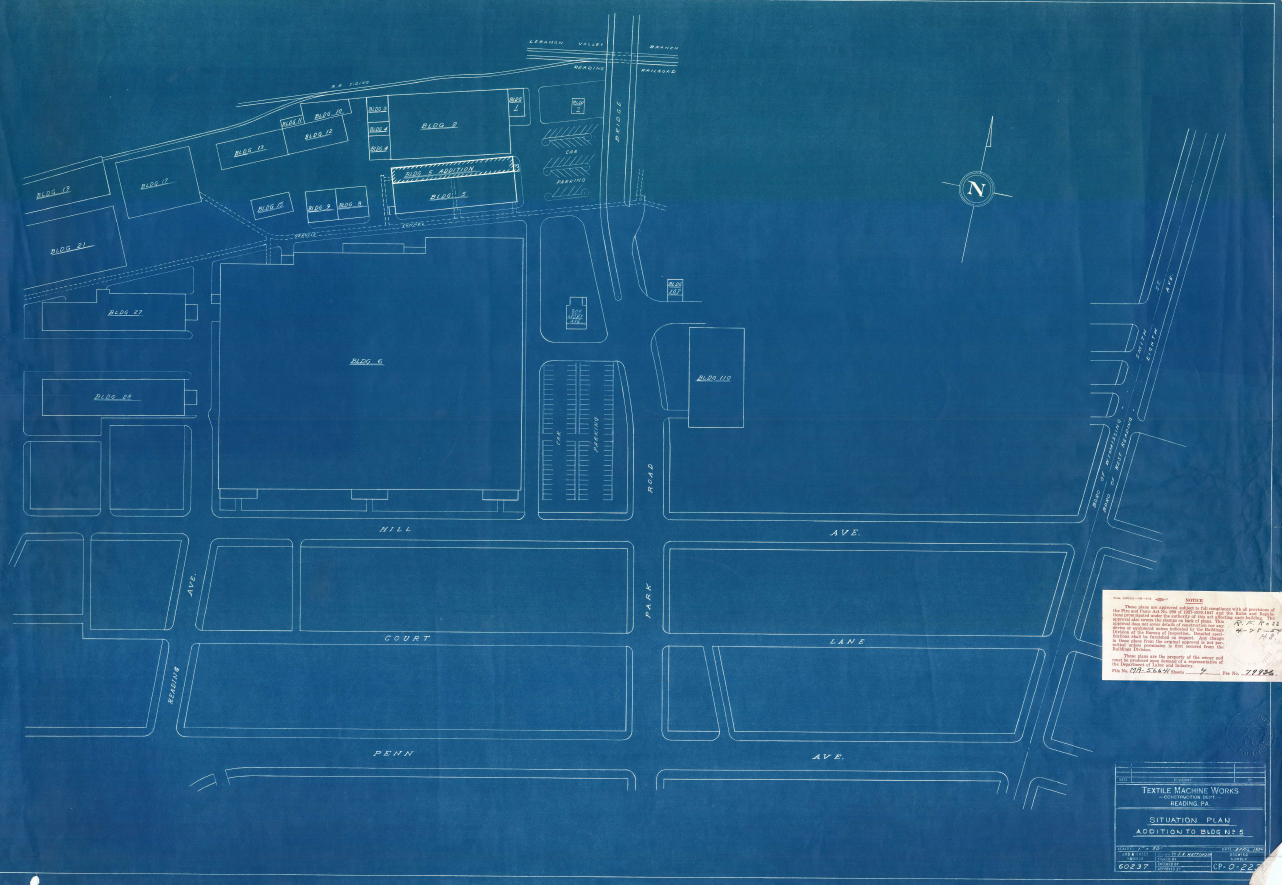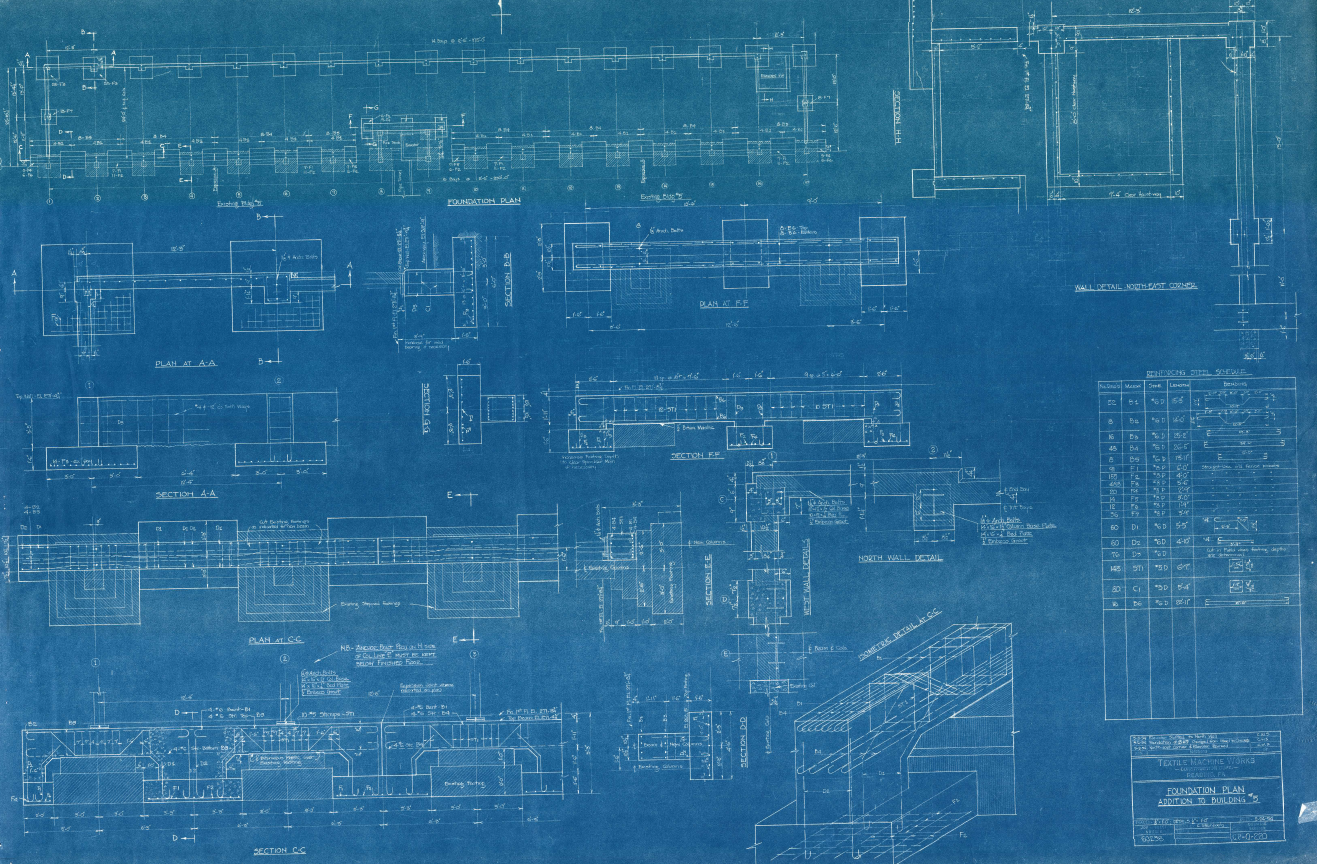 The building was part of the original Wyomissing Industries, a multi-faceted manufacturing enterprise founded by Ferdinand Thun and Henry Janssen in 1906 when they incorporated their three main businesses: the Textile Machine Works (soon to be the future home of Stratix Systems), Narrow Fabric Company (braided products), and the largest full-fashioned knitting mill in the world, the Berkshire Knitting Mills (hosiery and fabrics).
In 1969, following the decline of nylon, the nation's first outlet center was purchased by VF Corporation. The VF Outlet had six million visiting shoppers annual during its peak, and in 1991 Reading was officially declared "The Outlet Capital of the World." Today UGI Energy Services' headquarters, Teleflex, and Tower Health System's collaboration with Drexel University's College of Medicine Branch, along with updated restaurant and retail offerings, can be found at the new Knitting Mills that locals and visitors alike have come to know and love.
Adaptive Reuse: A Delicate Balance of Preserving A Building While Paving the Way for the Future
In addition to D&B employees and the project architect, RHJ Associates, approximately 45 of our dedicated Trade Partners, made up of both individuals and entire organizations, have been collectively working to revitalize this space. One such Trade Partner is Pullman Services, who was on site for about four months completing a variety of tasks involving structural repairs to the existing building and installing temporary lintels so more windows could be cut into the building façade. As part of their structural repairs, Pullman restored deteriorated concrete on over 50 columns and girders in the original portion of the building. Their Foreman, Jamie, referred to the project as a unique job. "I've never seen columns built like this in my 20 years in the industry," he explained.
Some of the Trade Partners on this project have multiple contracts from demolition into core and shell. Once all is said and done, approximately 45,000 man hours will have been spent completing this project between over 100 individuals, ranging from Project Manager to laborer.
Some other key players in the building's transformation include the following Trade Partners:
–EHC Associates completed both interior and exterior demolition, as well as asbestos abatement and lead paint stabilization.
–Paramount Contracting has completed framing and various exterior work, such as the exterior insulation finishing system. (Learn more about our partnership with them here!)
–Shea Roofing is installing the new roof and aluminum clad panels as part of the new exterior finish system
–United Weld Services LLC is erecting steel, which expanded the fifth-floor roof over 26 feet and will be integral in the new entrance lobby
–B&G Glass is installing new windows throughout the building
–Michael C Wall is completing all HVAC work
–H.B. Frazer Company is heading up the electrical work
–Haller Enterprises, Inc. is leading the plumbing work
Anyone that frequently drives over the bridge on Park Road headed towards the Knitting Mills has undoubtedly received a first row look at the transformation taking place on the building's exterior. For those not from the area, here's a look at the transformation: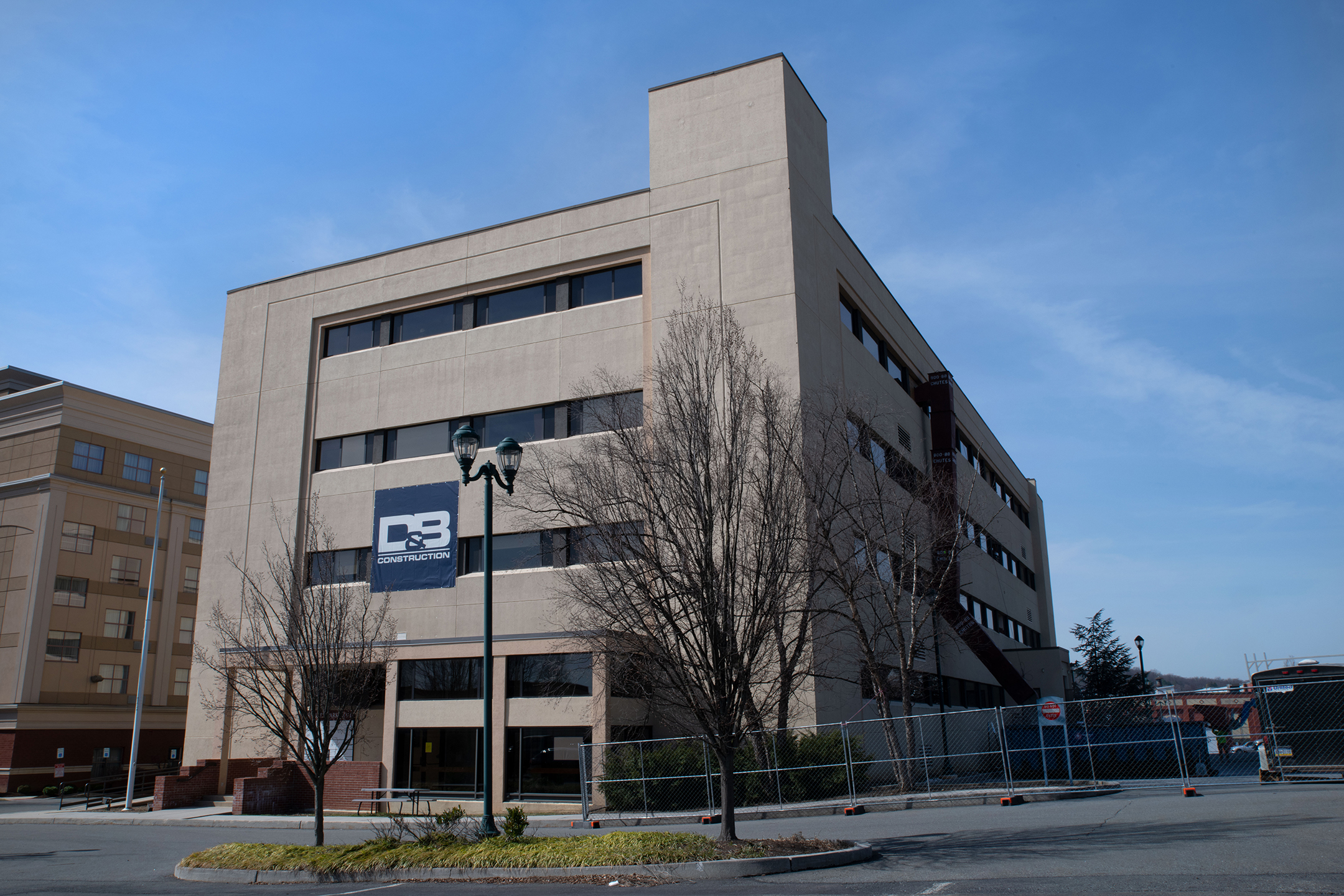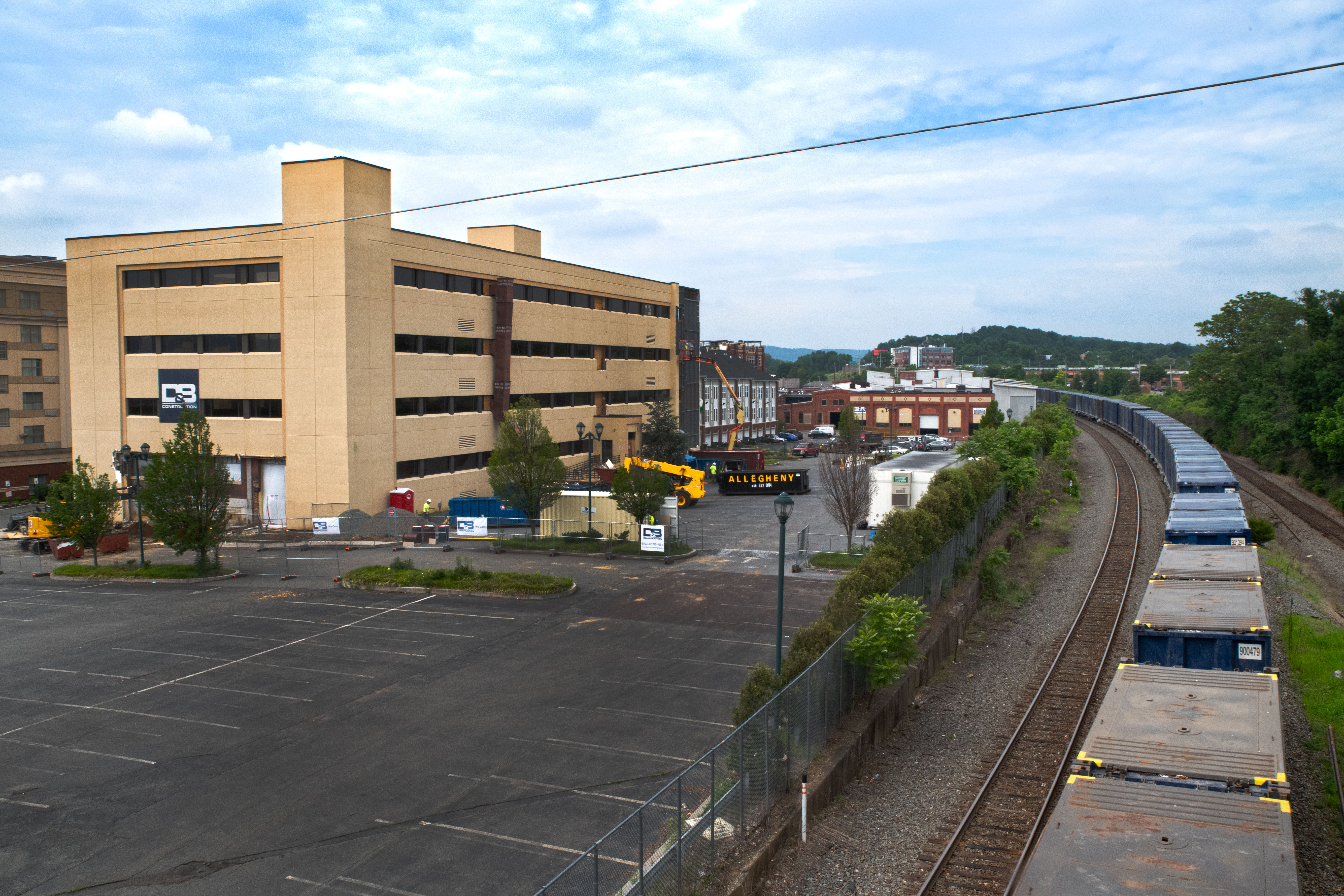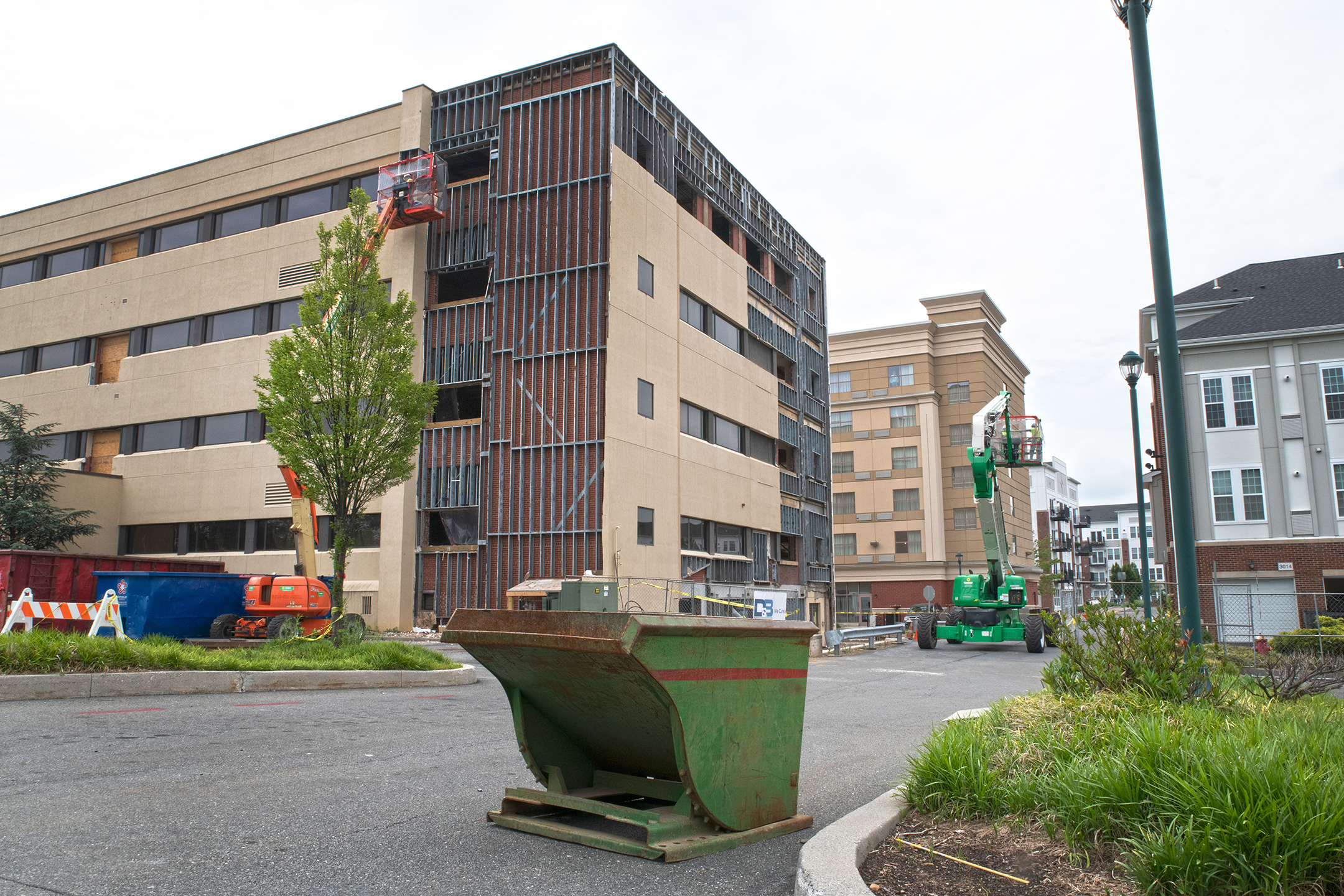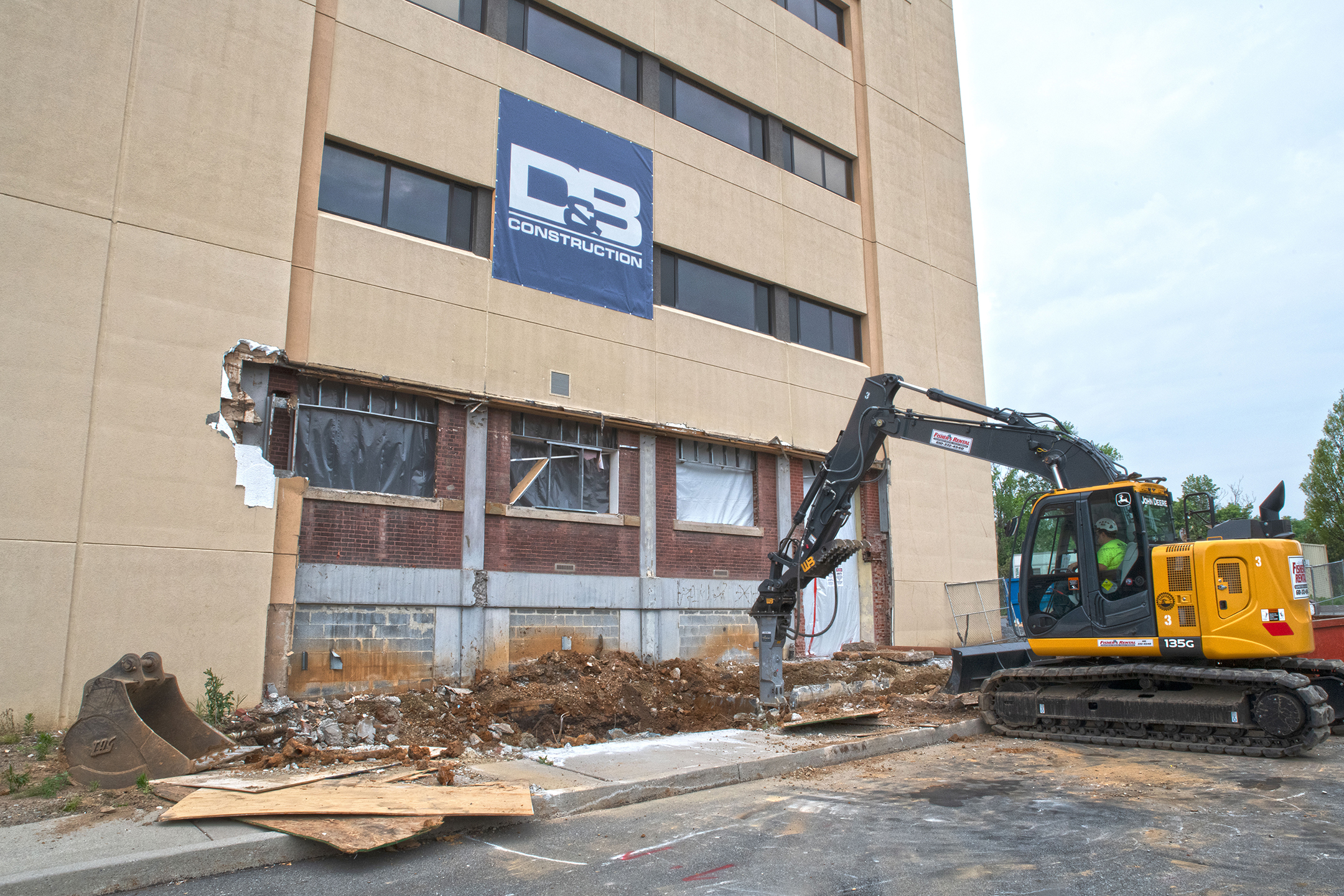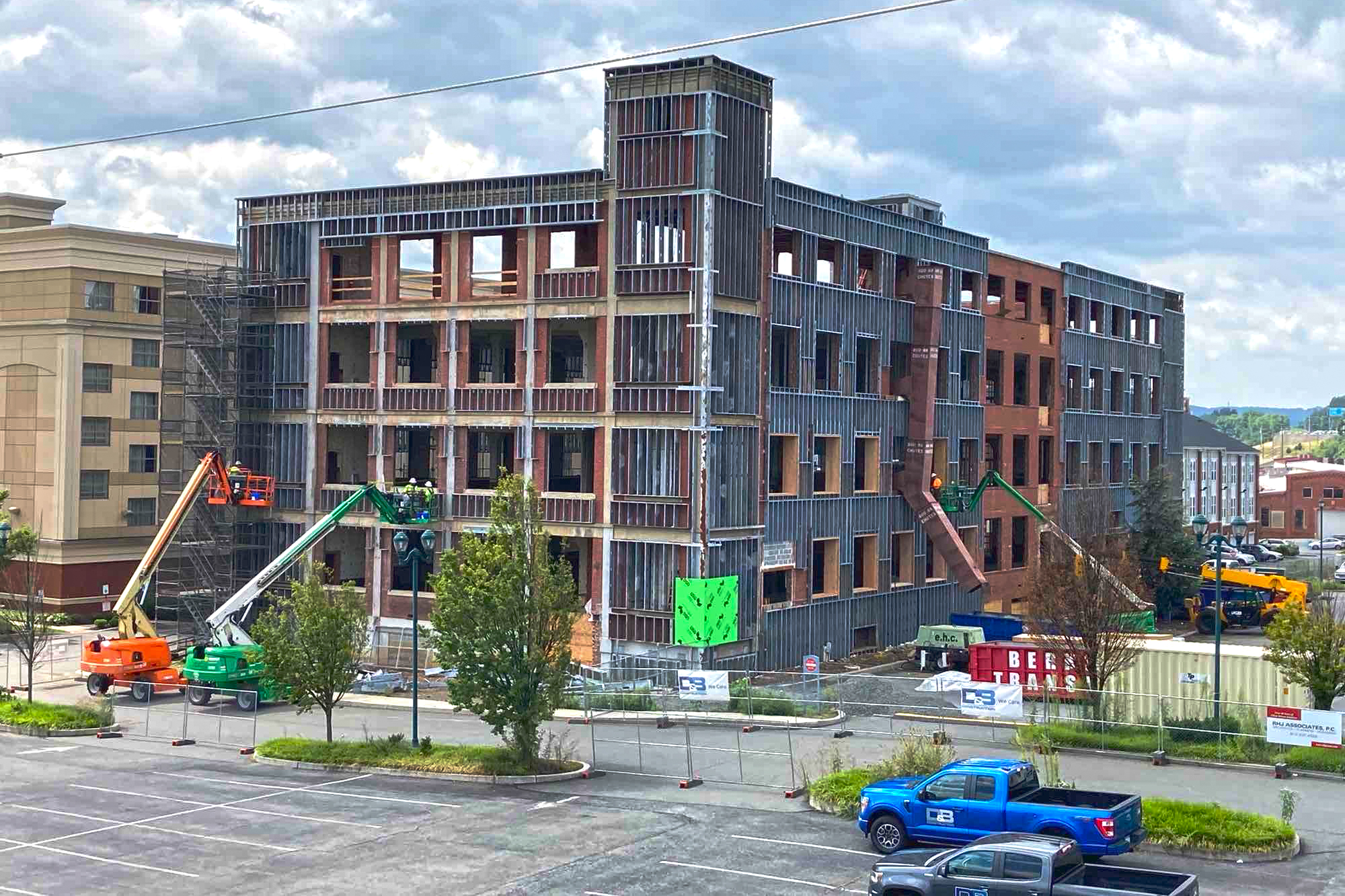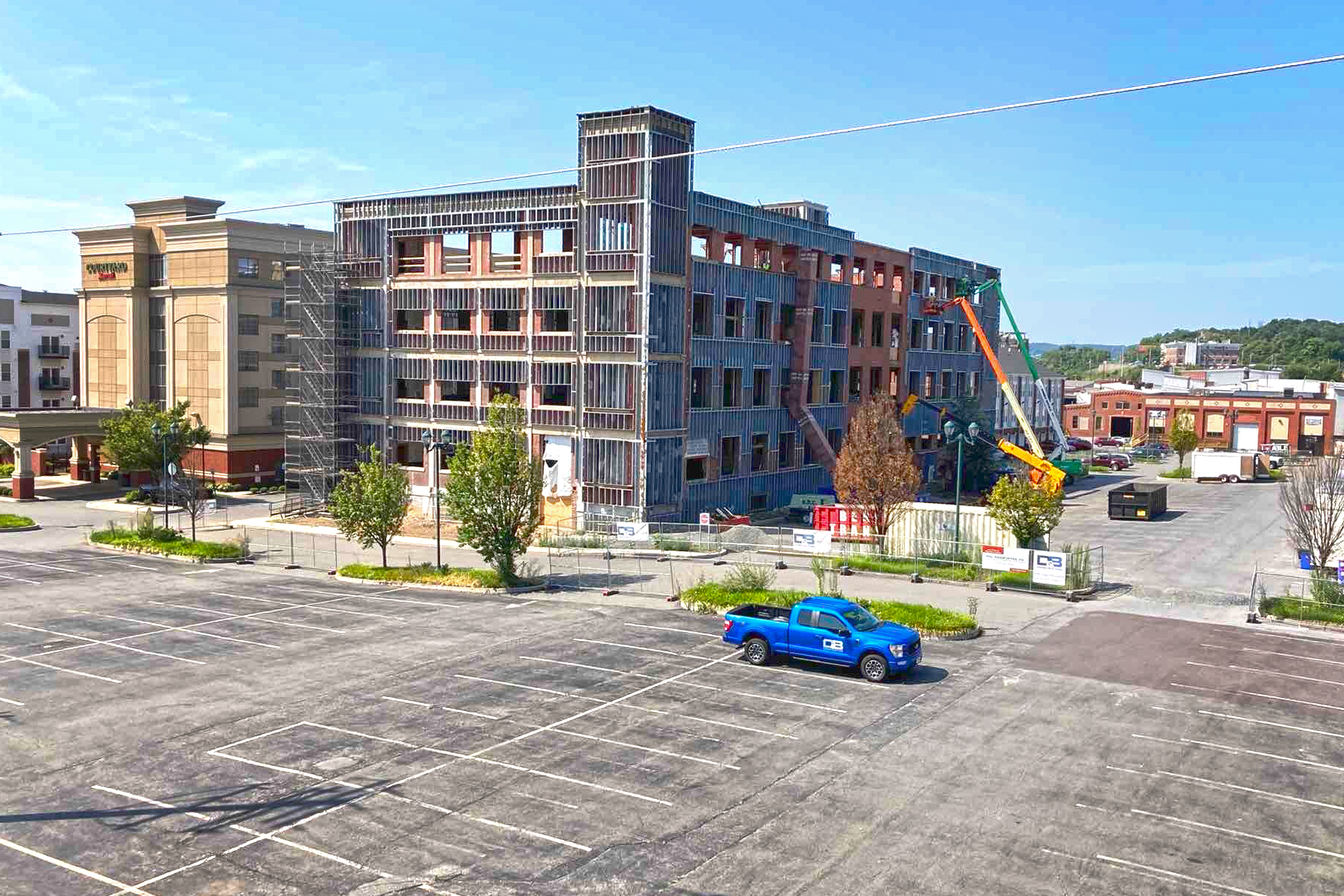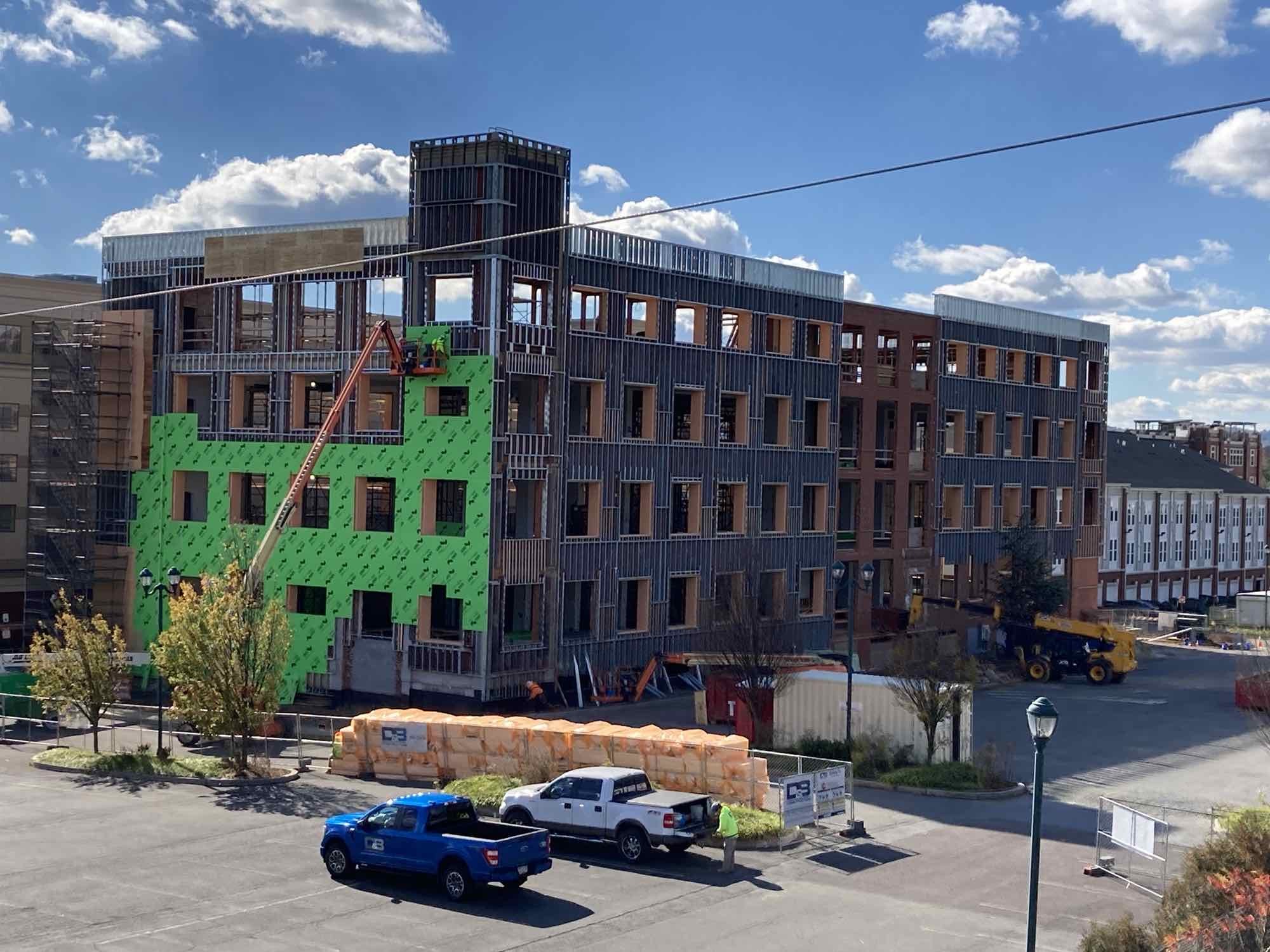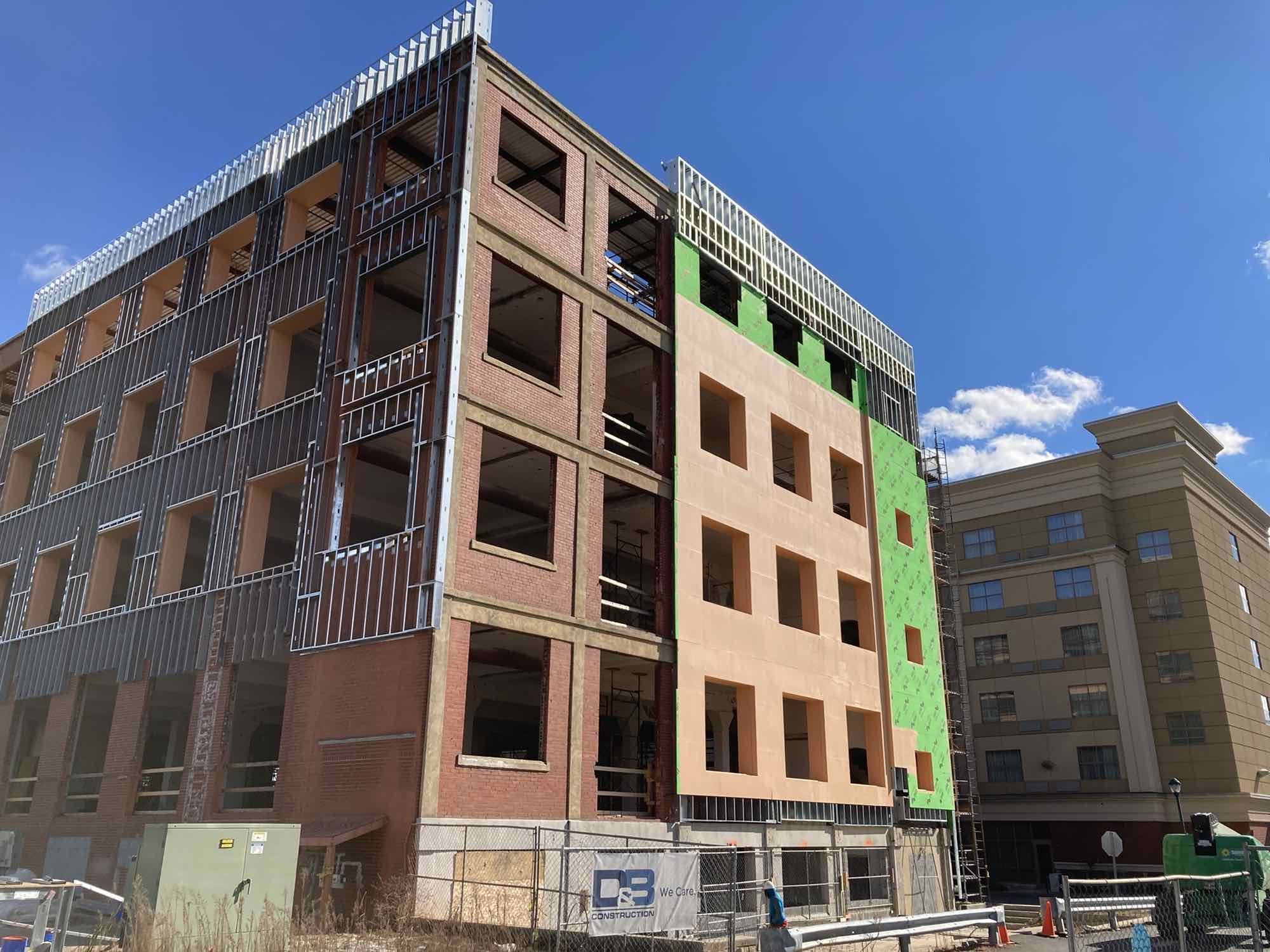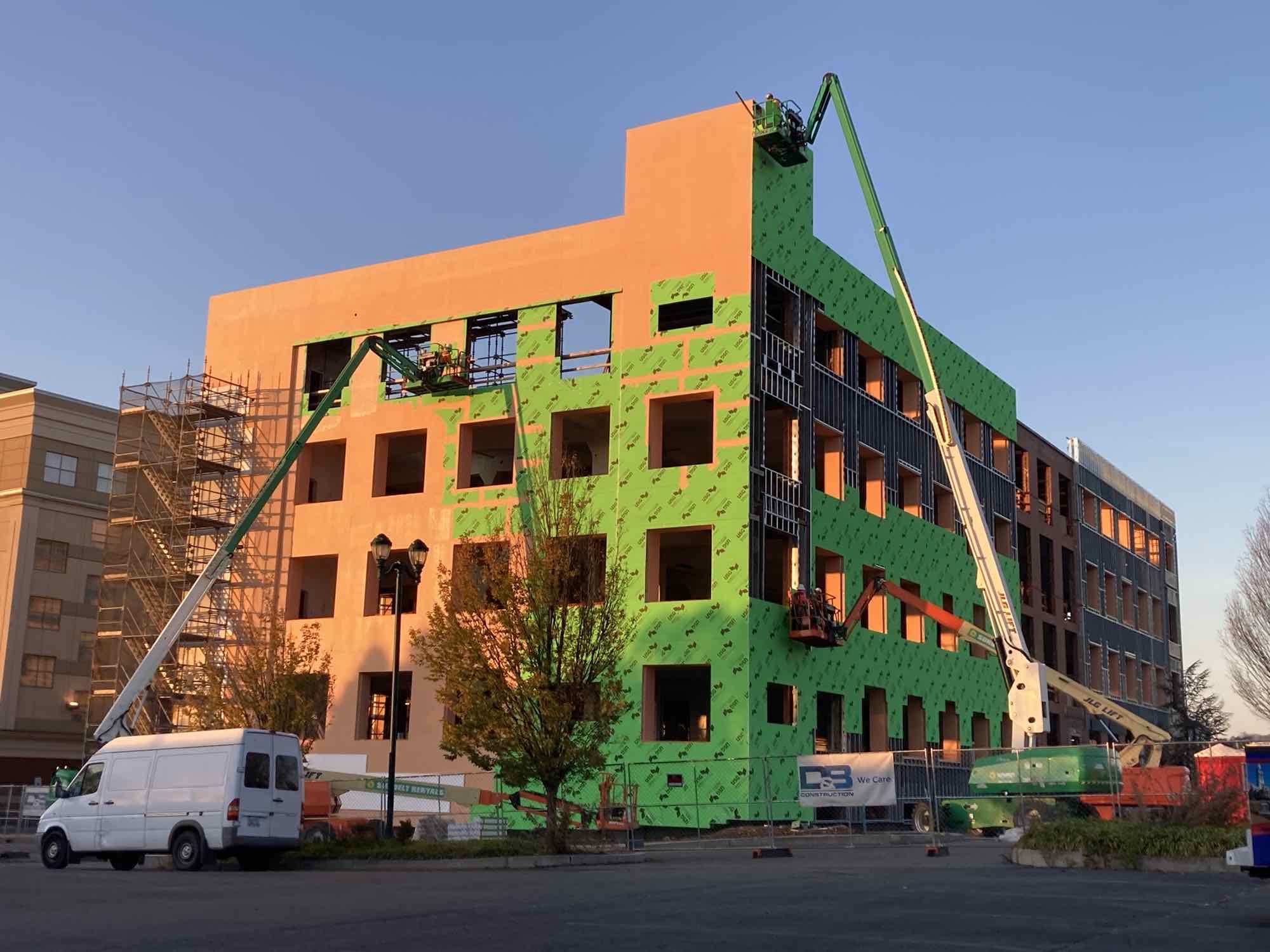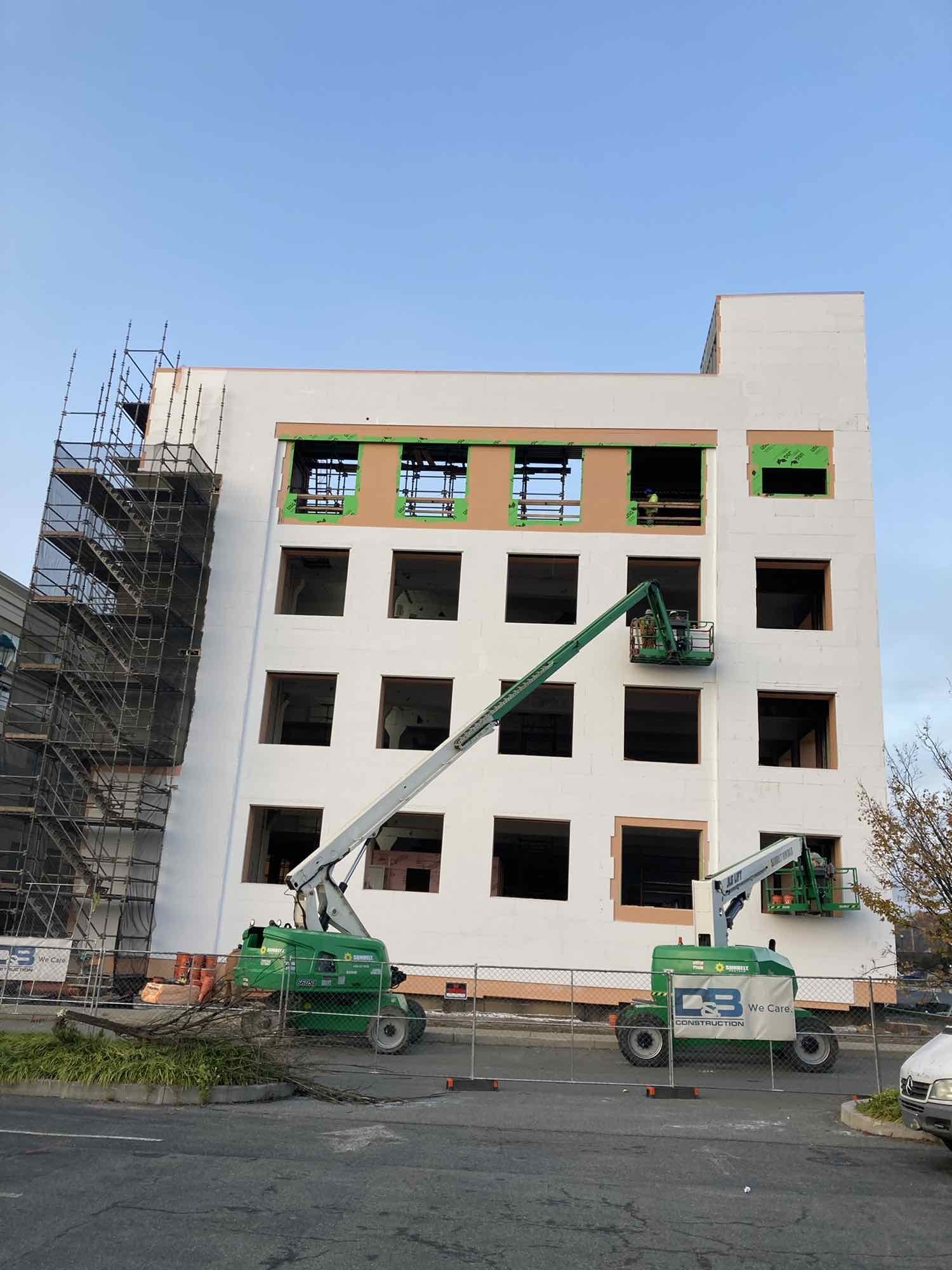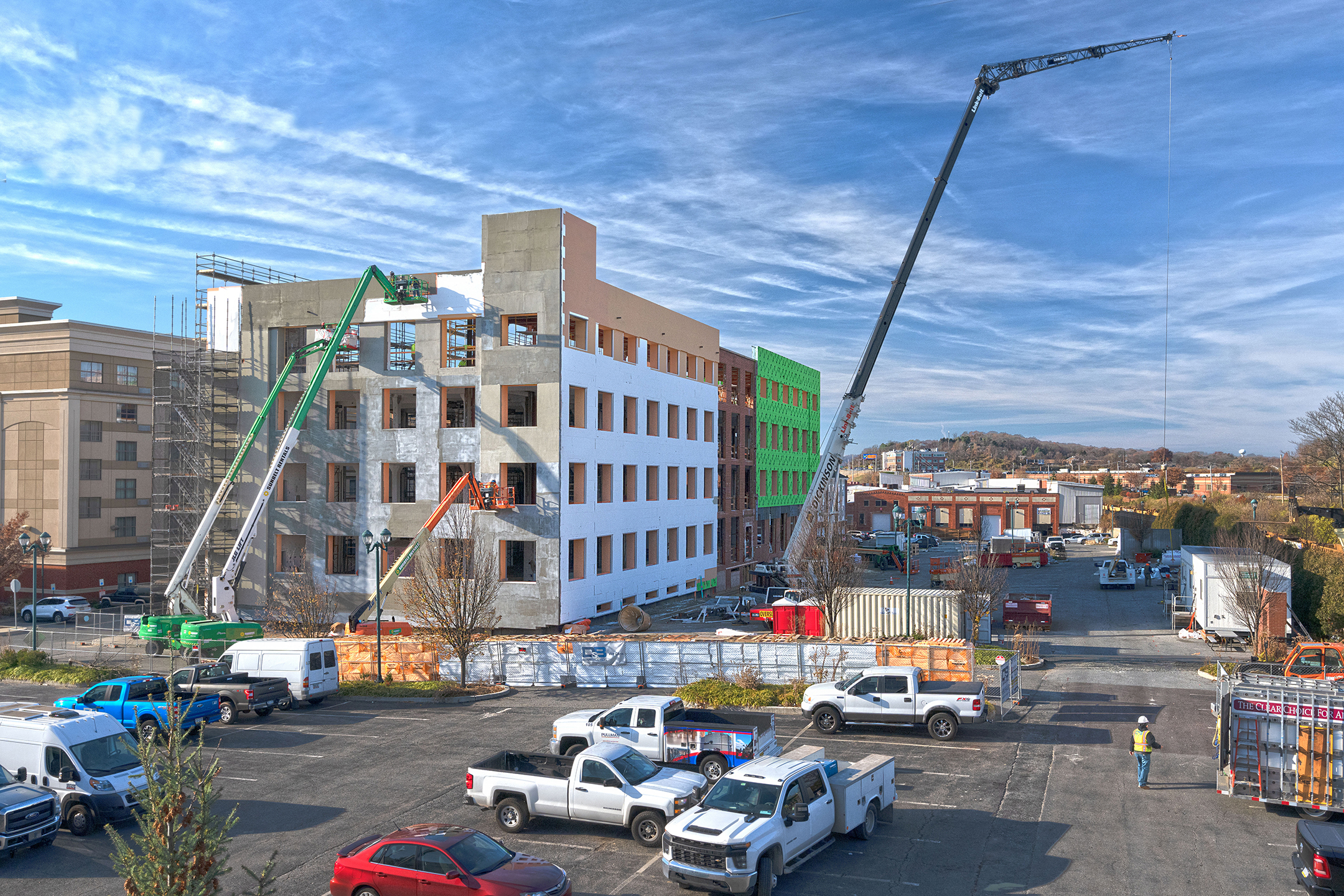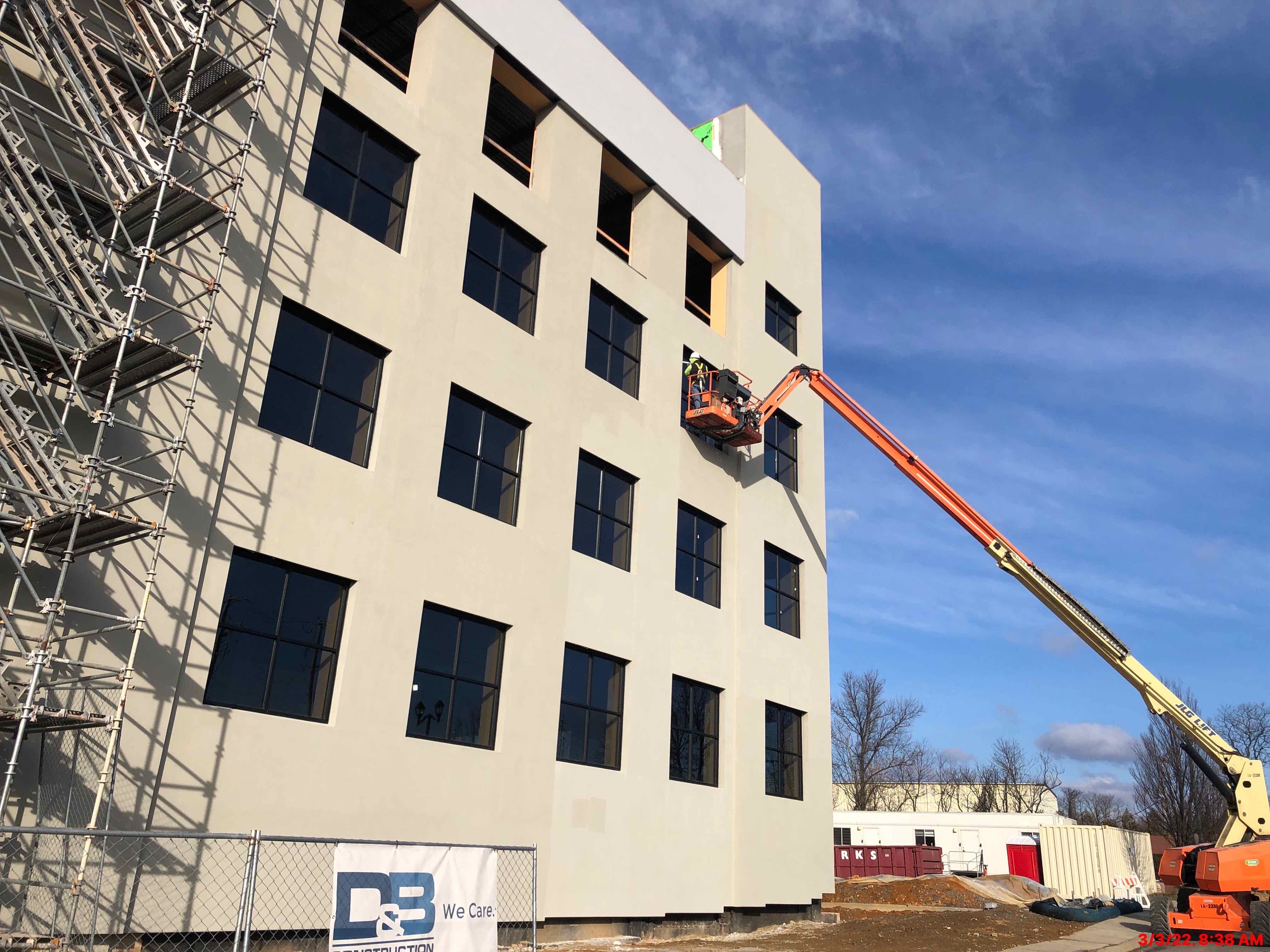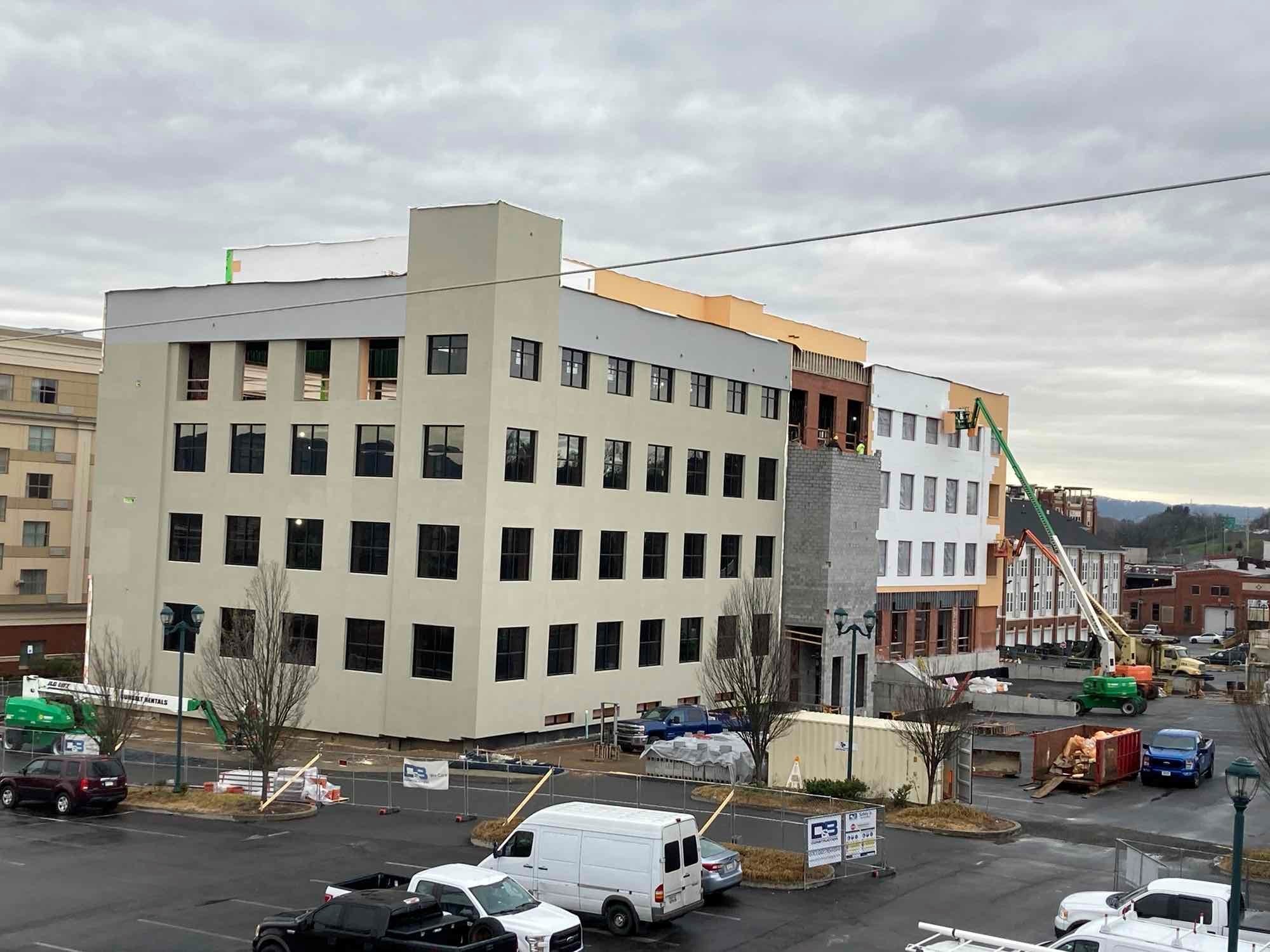 What's Next on the Schedule for Stratix:
Once the new exterior insulation finish system is complete, we will then begin to stencil the brick. The stenciled brick will nicely compliment the other buildings of the Knitting Mills across the street. Here are some photos from a mock up that was completed last August by Paramount Contracting Inc. to give you an idea of what the final exterior will look like: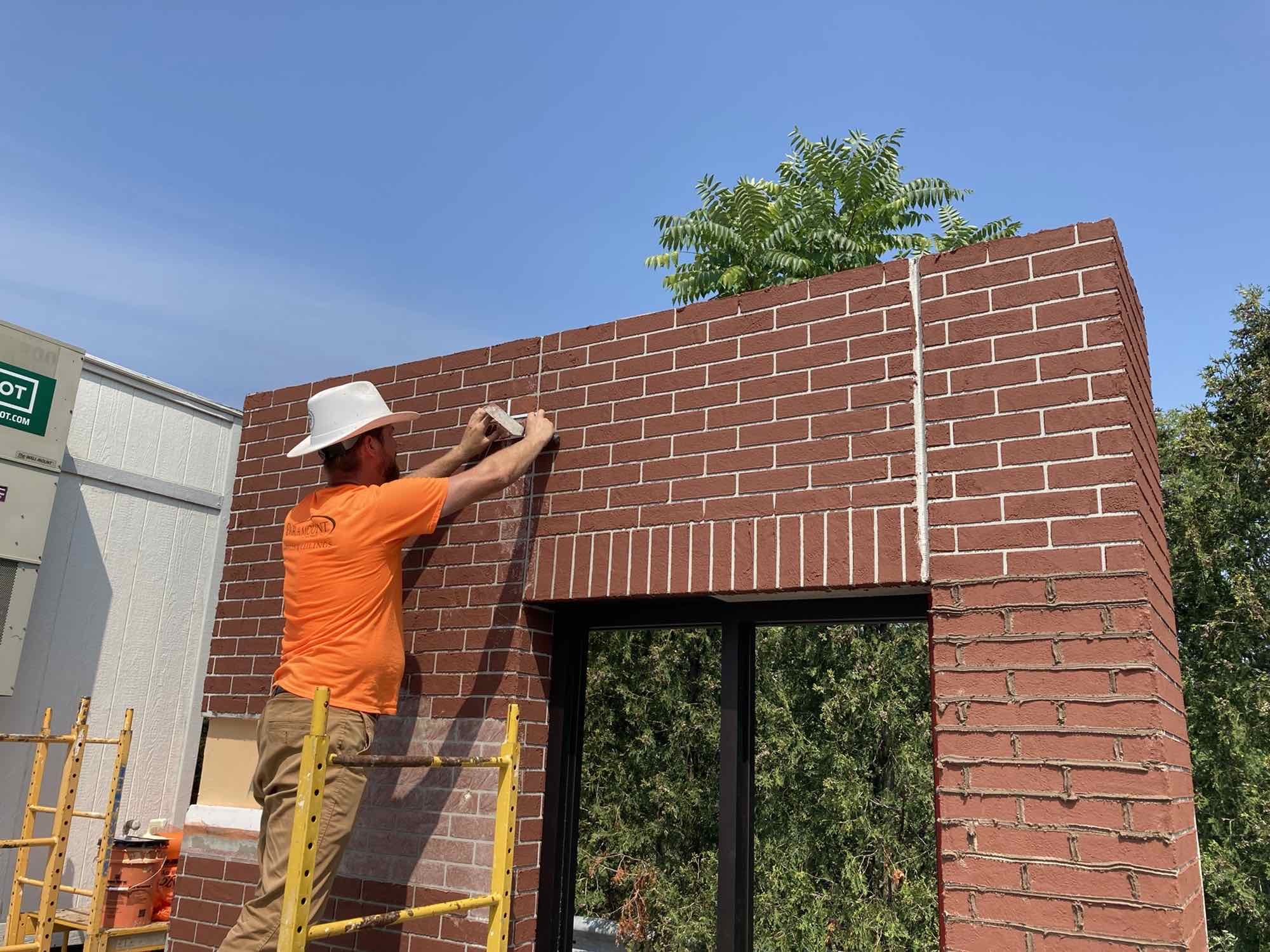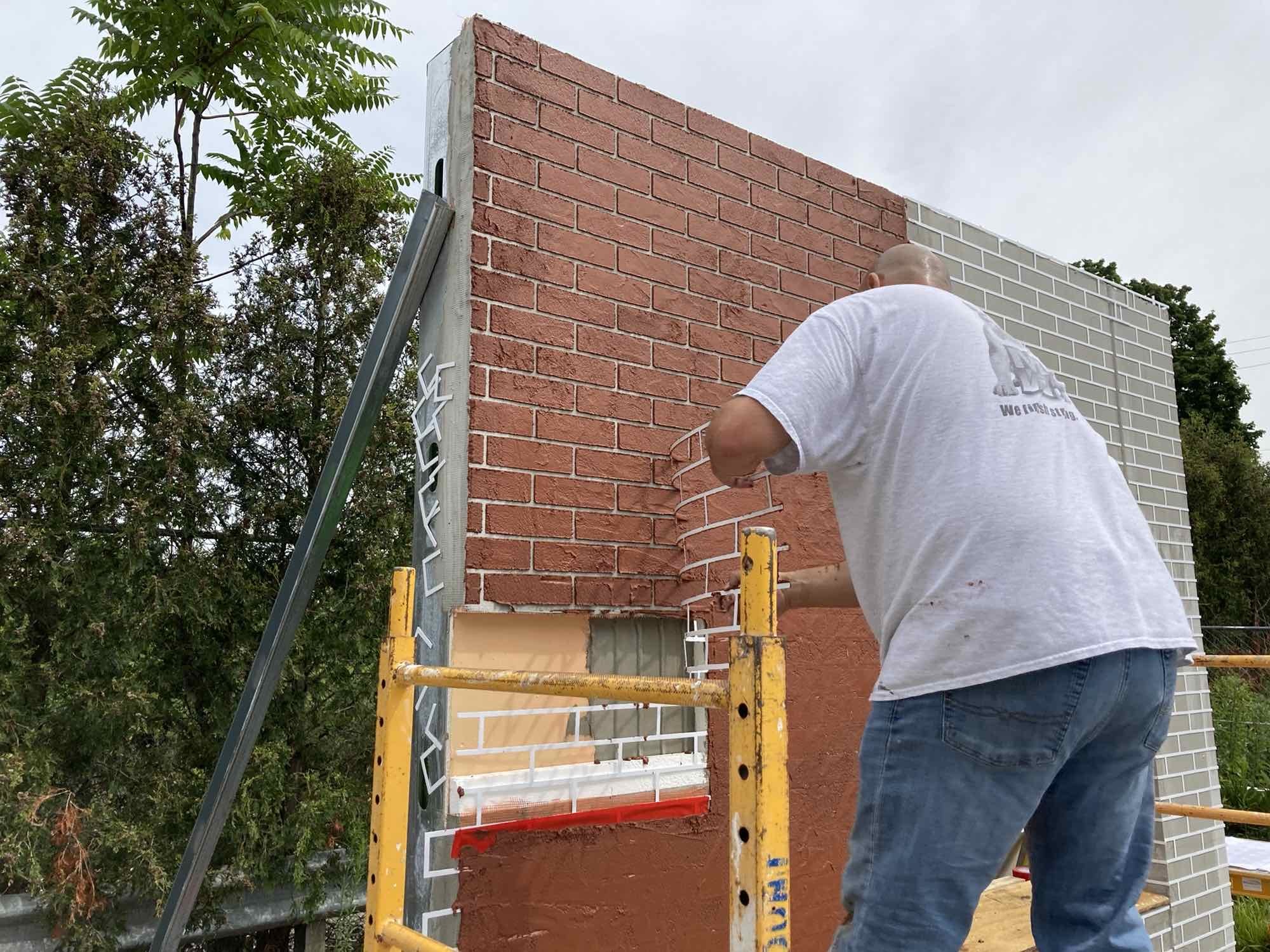 D&B Construction also looks forward to hosting our first topping off ceremony to commemorate the completion of the steel work for this building in May.  "This long-standing tradition of construction workers commemorates the completion of the buildings structure as the final beam is placed," explains Chief Executive Officer of D&B Construction, Dan Gring. "We are happy and excited to be part of projects such as this one that will revitalize such a vital, historic building. The fact that our first topping off ceremony just so happens to be in the hometown of where it all began for our company, where many of our team members not only work but live, is just the icing on the cake. It's a true honor," he states.
D&B Construction's partnership with Earth Engineering Incorporated dates back eight years to 2014. They have completed over 12 projects with D&B Construction since becoming our Trade Partner. These projects range from large multi-family projects on 50 acres of land to large healthcare projects for clients like Tower Health and Children's Hospital of Philadelphia.
EEI performed numerous services on these projects including compaction testing, concrete testing, geotechnical consulting, sinkhole remediation, structural steel inspection, geotechnical investigations, clean fill assessment, and design services. Paul J. Creneti, P.G., Director of the Lehigh Valley division of Earth Engineering Incorporated, has been part of the industry for 26 years now. "Working on these projects with D&B Construction was fulfilling, as they were a collaborative effort with the construction and design team," he reflects.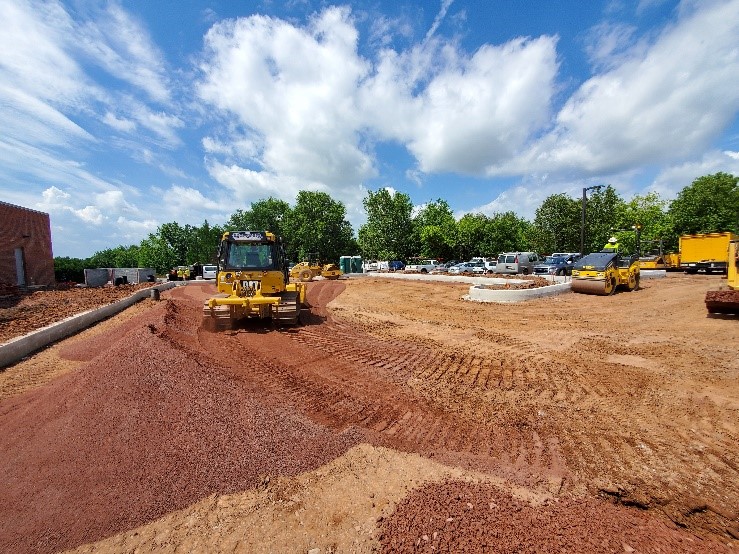 Paul has worked with many members of Team D&B over the years, including our Chief Operating Officer Brennan Reichenbach, Vice President of Pre-Construction Mark Keever, Project Manager Scott Weaver, and Vice President of Construction for Reading and Central PA, Tom Rinaldo. His favorite part of working on a D&B project? "Being part of a project team that has trust with all parties involved." Paul can count on the fact that "quality would never be an issue" whenever he works with Team D&B. "If problems arose during development, the team handled these problems quickly and most appropriately to ensure that sites were being developed properly."
According to our VP of Construction Tom Rinaldo, who has worked with Paul and EEI for the last 15 years on various projects, "they bring undeniable value and knowledge to D&B projects as a valued Trade Partner." Tom most enjoys how knowledgeable their geologists are. "We utilize them to do proctors for us. They help out in a variety of ways, from testing and analysis of soil on job sites to concrete testing. When we completed work for 999 Berkshire Blvd. we had to excavate and remove 10,000 SF of soil and excavated around the entire exterior of the building to remediate soils. Their team's analysis of the unsuitable soil and assistance in finding suitable soil was imperative to the success of this project."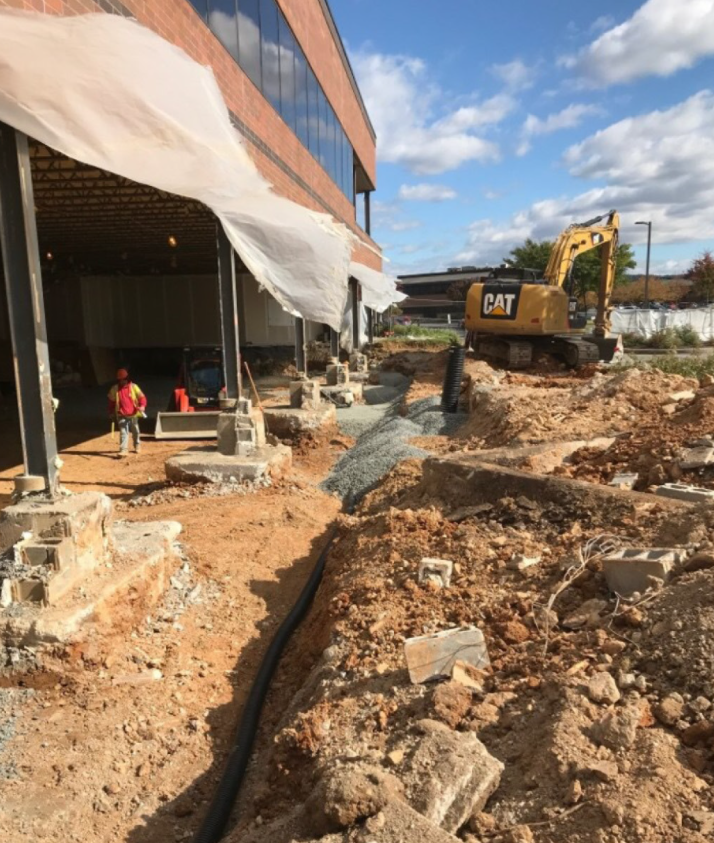 About Earth Engineering Incorporated:
This full service geotechnical / environmental engineering consulting firm was founded in 1990 in Blue Bell, Pennsylvania. By 2003, EEI outgrew this facility and established their Corporate Headquarters in East Norriton, Pennsylvania. Today they have approximately 125 employees and other regional offices in West Berlin, New Jersey, the Lehigh Valley and Central Pennsylvania that allow them to service projects from New York to Maryland.
EEI provides their clients with geotechnical engineering and environmental consulting services. Such services allow them to contribute to the successful development of a wide variety of projects for their clients, as issues such as cost-effectiveness and site development issues are evaluated by their team. This analysis allows EEI to provide clients with the best recommendations on how to proceed with their project.
The predominance of their geotechnical and environmental work is in the private commercial and residential sectors, with a portion of their geo-structural design work in the public sector. EEI takes on approximately 1,200 new projects within a year.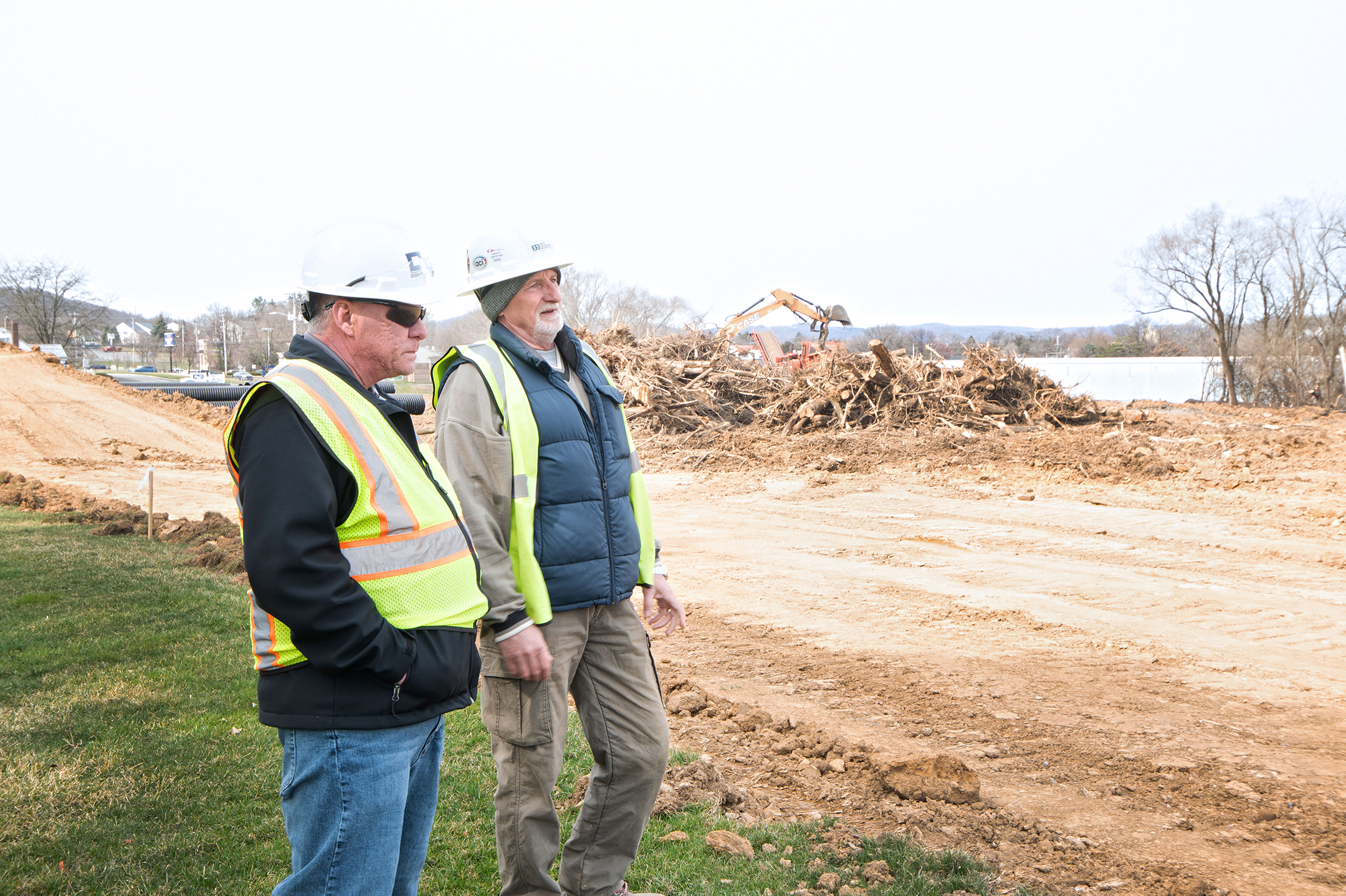 Q&A With Paul Creneti, Director of EEI's Lehigh Valley Division:
Q: What's the best piece of advice you would give to others looking to get into the industry?
A: "Listen to your client's needs while at the same time keeping the project within or below budget. You can accomplish this through quality engineering and quick decisions."
Q: What makes a good leader?
A: "Being true to your corporate values and goals and holding a high standard for others to follow."
Q: What do you love most about your job and why?
A: "Being part of a project team that leads to the successful completion of projects despite countless variables along the way. It's rewarding."
Q: What about a D&B project stands out in comparison to other General Contractors you work with on other job sites?
A: "Quality with a strong focus on the client's needs."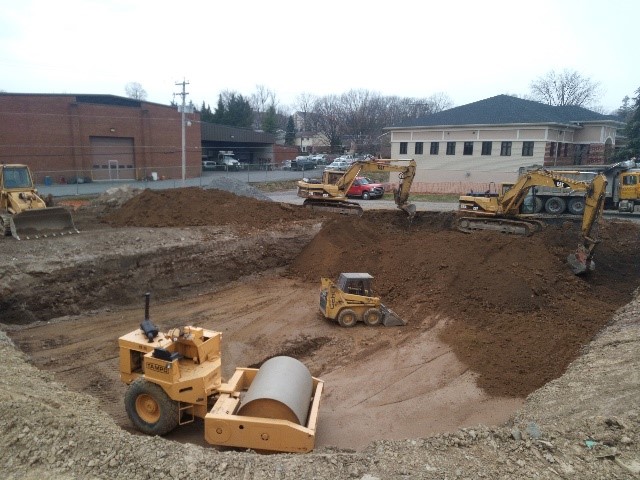 A Look at Some of the Jobs EEI and D&B Have Successfully Worked on Together Over the Years:
Projects Currently Under Construction:
The Reserve at Iroquois Springs
EEI's Geotechnical Engineer, Dan, was just on site last week to check the compaction rating of the soil on this jobsite. View some recent drone footage here.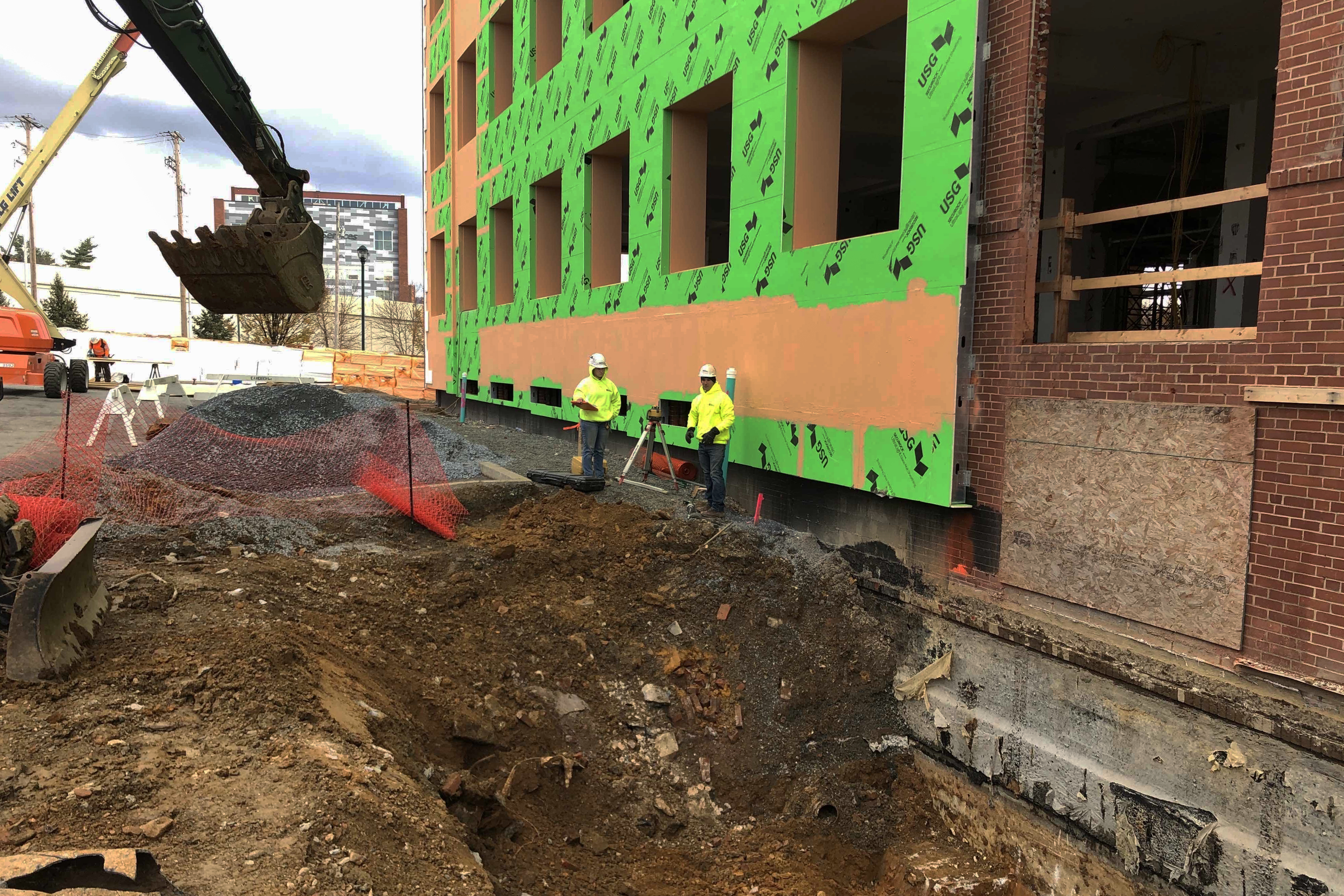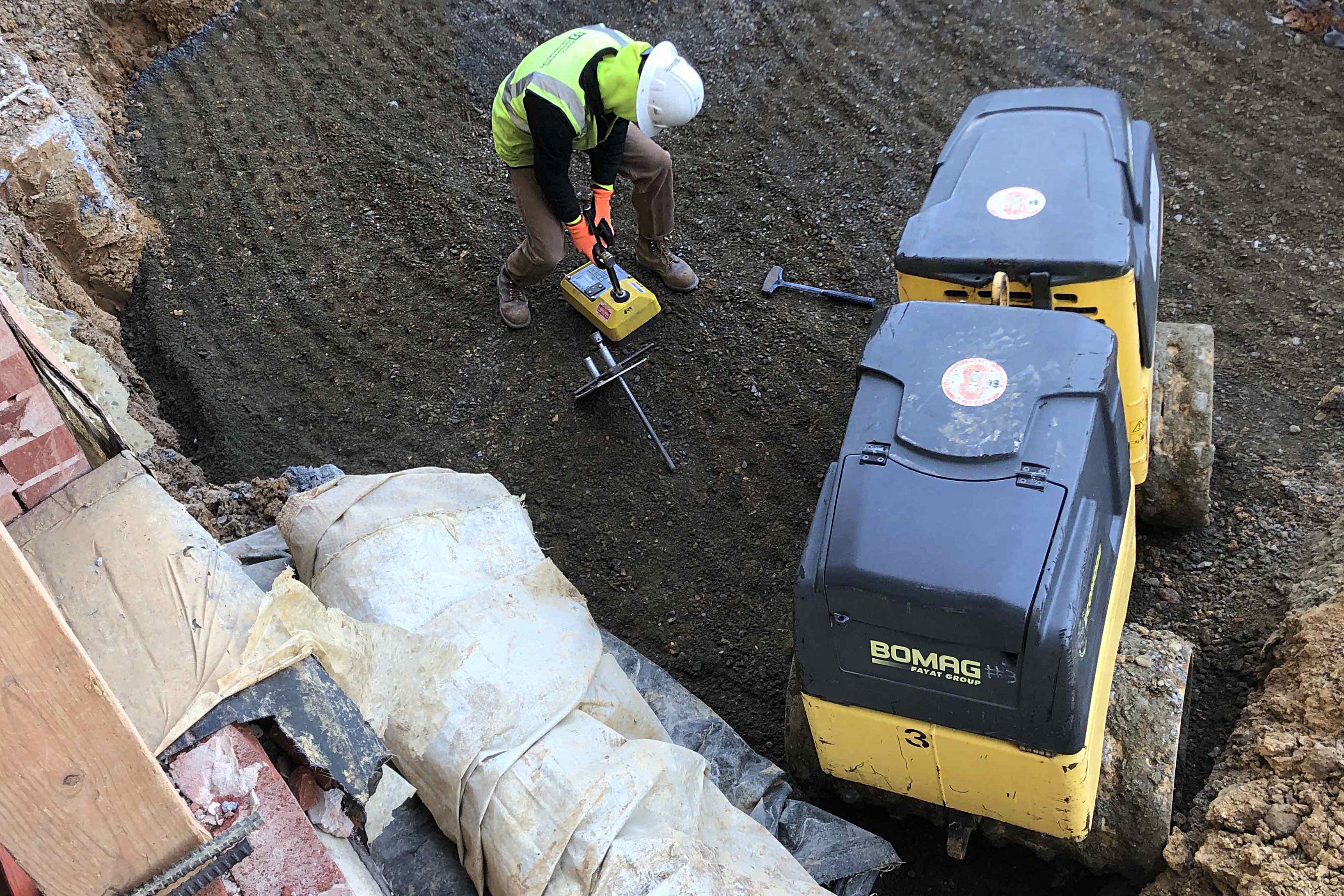 Completed Projects:
Cardiology Consultants of Philadelphia – Paoli, PA Location
Bucks County Orthopedic Specialists – Warrington, PA Location
Tower Health Medical Group Family Medicine – Womelsdorf, PA Location
Riverfront Federal Credit Union