Just over a year ago, D&B Construction began demolition of the exterior and interior of an 80,000 SF building in the heart of Wyomissing, PA. The culmination of this design-build core and shell project will reveal a completely renovated building offering five stories of high-end commercial office space. The building will be home to the headquarters of Stratix Systems, a leading technology solutions partner that is rooted in Wyomissing. Three floors totaling 45,000 SF of space will be fit out for Stratix Systems and two floors totaling 30,000 SF will be available for future tenants.

Some highlights of this project include:
-Asbestos abatement and lead paint removal
-The removal of all interior furnishings, finishes, partition walls, and MEP's to make way for all new floor configurations and finishes specific to Stratix's wishes and providing clear space for future tenants
-Removal of sprinkler and fire alarm systems to allow for all new NFPA 13 sprinkler systems, including a new fire pump and fire alarm systems
-Removal of existing exterior insulation finish system and aluminum windows made way for an upgraded EIFS and enlarged aluminum windows restored to their original size.
-Removal of the entire roofing system and entrance vestibules / porticos to make way for a completely new roof system, as well as a five-story storefront entrance with stairs and two passenger elevators
-A freight elevator and loading docks are also being added to the building, while the fifth floor receives an expansion
-Given the intricacies of this project and the fact that safety is our standard at D&B, a full site specific safety plan was created and implemented for this project, including bi-weekly JSA/JHA, weekly site meetings, confined space training and regularly scheduled scaffold inspections.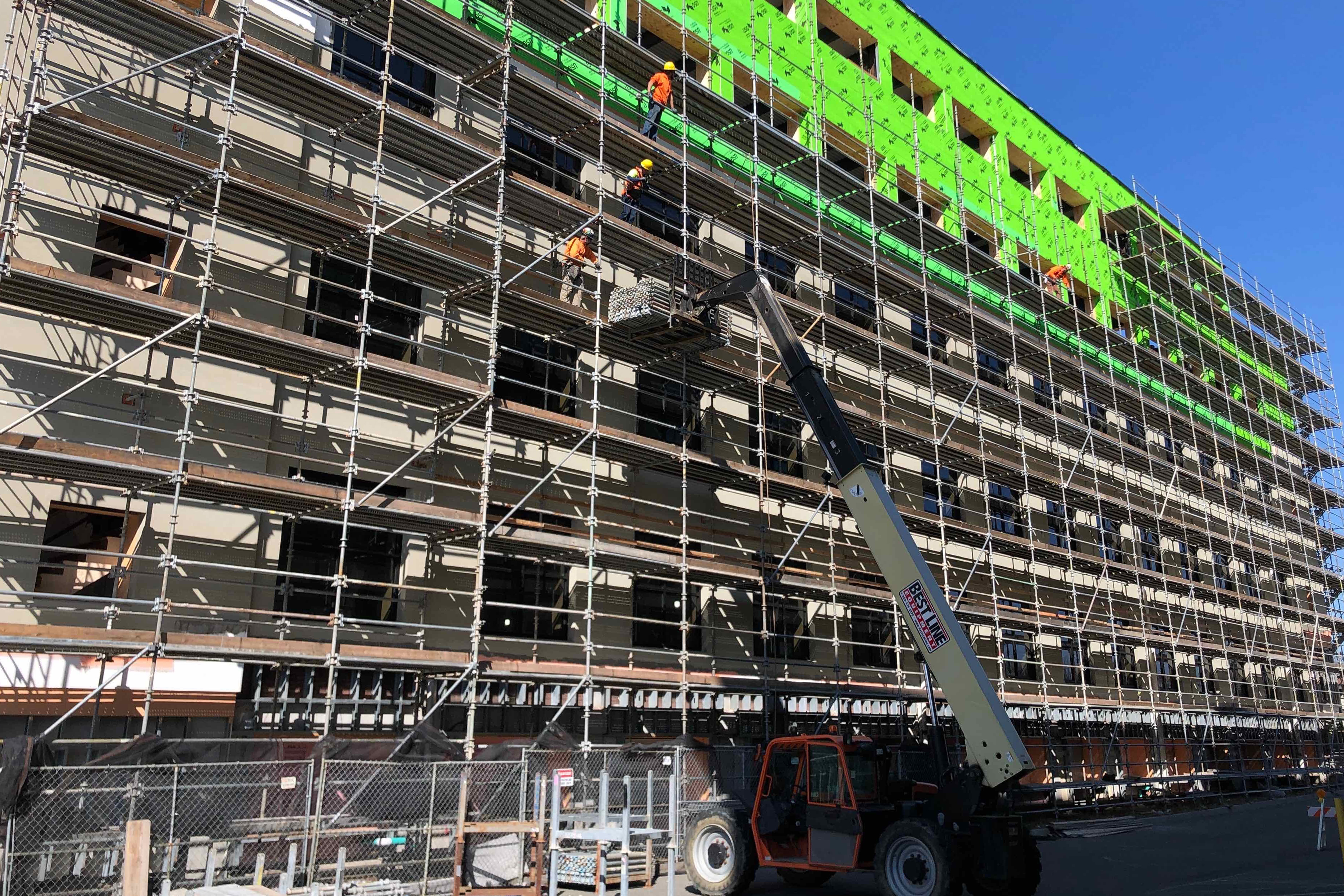 Stepping Back in Time to the Building's Original Pioneers:
Like many adaptive reuse projects, this building comes with a rich history: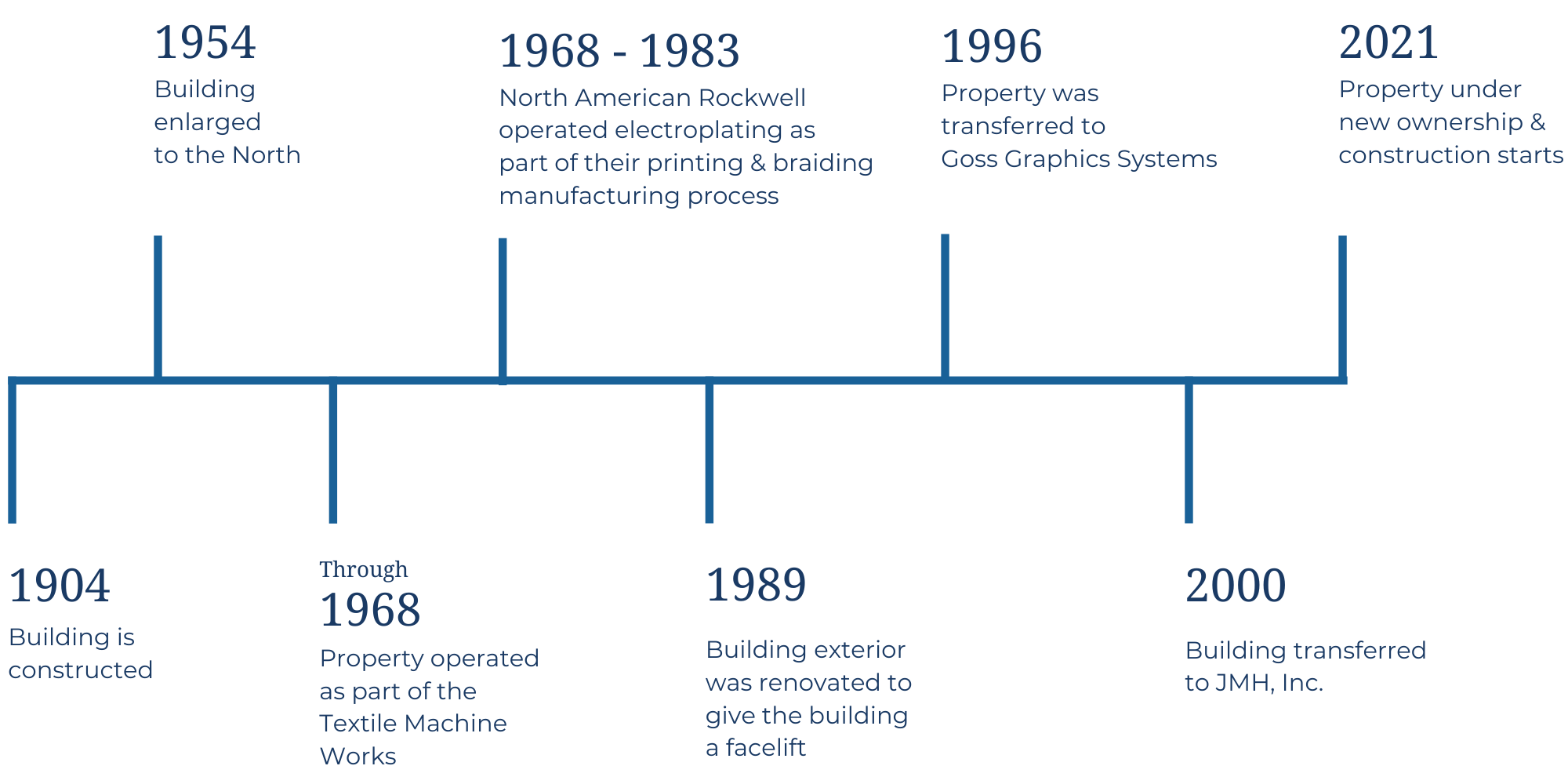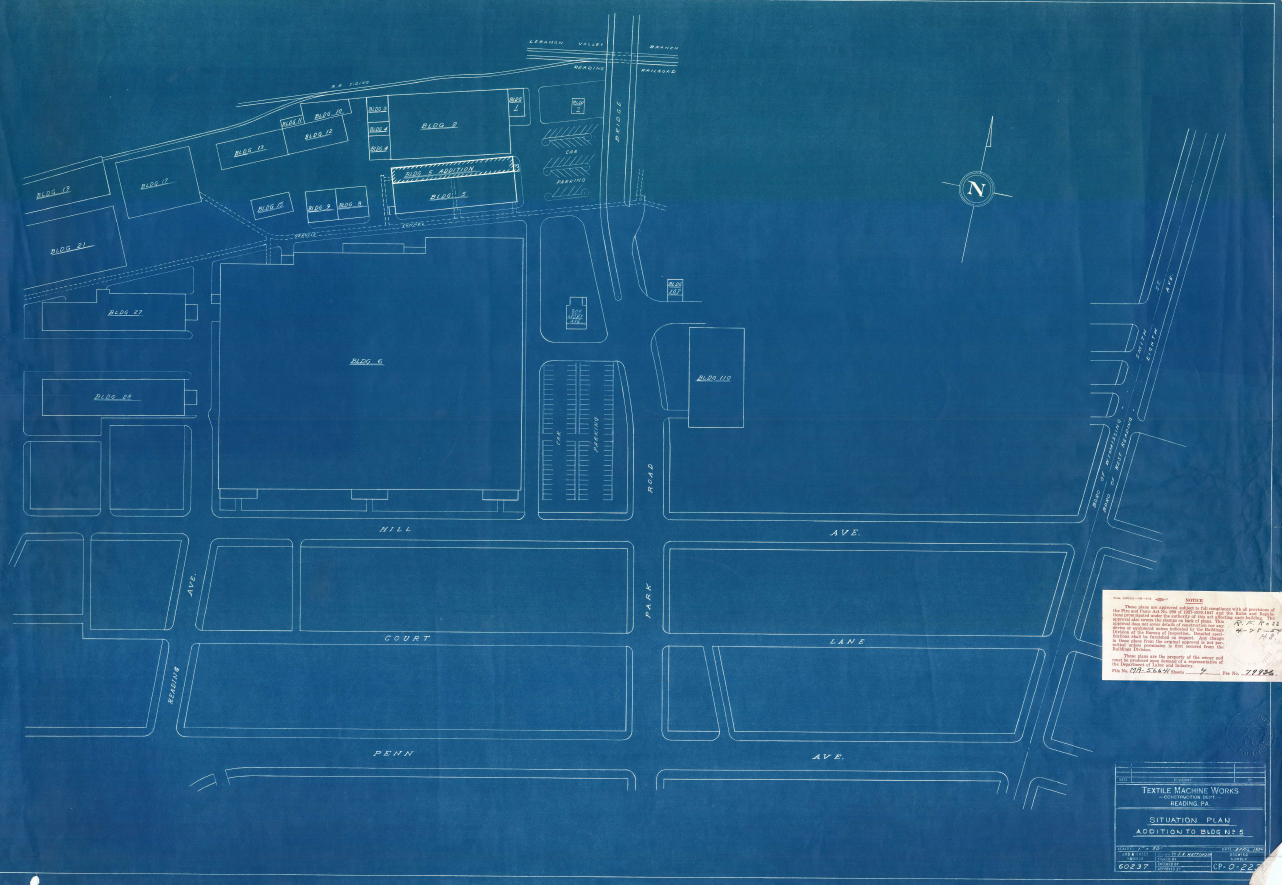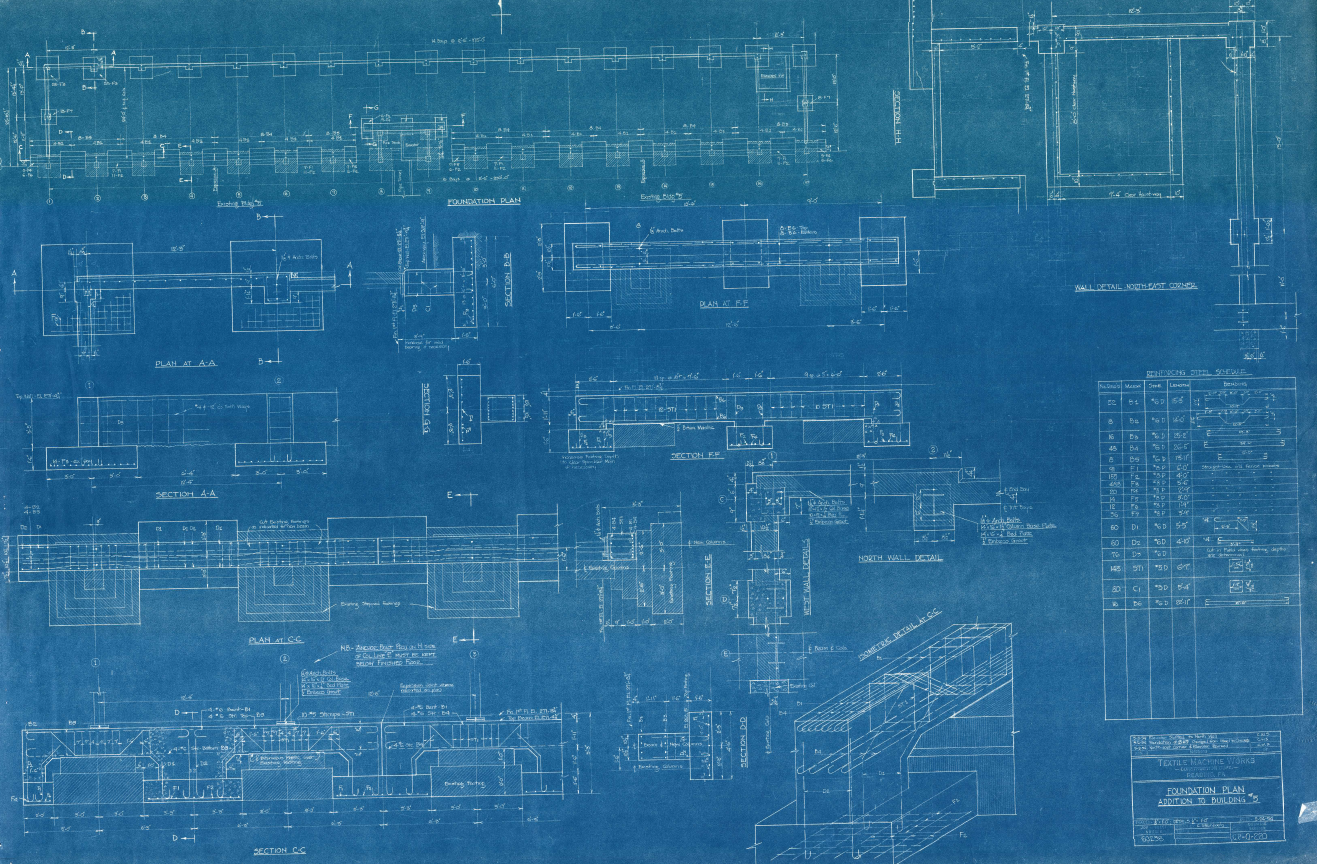 The building was part of the original Wyomissing Industries, a multi-faceted manufacturing enterprise founded by Ferdinand Thun and Henry Janssen in 1906 when they incorporated their three main businesses: the Textile Machine Works (soon to be the future home of Stratix Systems), Narrow Fabric Company (braided products), and the largest full-fashioned knitting mill in the world, the Berkshire Knitting Mills (hosiery and fabrics).
In 1969, following the decline of nylon, the nation's first outlet center was purchased by VF Corporation. The VF Outlet had six million visiting shoppers annual during its peak, and in 1991 Reading was officially declared "The Outlet Capital of the World." Today UGI Energy Services' headquarters, Teleflex, and Tower Health System's collaboration with Drexel University's College of Medicine Branch, along with updated restaurant and retail offerings, can be found at the new Knitting Mills that locals and visitors alike have come to know and love.
Adaptive Reuse: A Delicate Balance of Preserving A Building While Paving the Way for the Future
In addition to D&B employees and the project architect, RHJ Associates, approximately 45 of our dedicated Trade Partners, made up of both individuals and entire organizations, have been collectively working to revitalize this space. One such Trade Partner is Pullman Services, who was on site for about four months completing a variety of tasks involving structural repairs to the existing building and installing temporary lintels so more windows could be cut into the building façade. As part of their structural repairs, Pullman restored deteriorated concrete on over 50 columns and girders in the original portion of the building. Their Foreman, Jamie, referred to the project as a unique job. "I've never seen columns built like this in my 20 years in the industry," he explained.
Some of the Trade Partners on this project have multiple contracts from demolition into core and shell. Once all is said and done, approximately 45,000 man hours will have been spent completing this project between over 100 individuals, ranging from Project Manager to laborer.
Some other key players in the building's transformation include the following Trade Partners:
–EHC Associates completed both interior and exterior demolition, as well as asbestos abatement and lead paint stabilization.
–Paramount Contracting has completed framing and various exterior work, such as the exterior insulation finishing system. (Learn more about our partnership with them here!)
–Shea Roofing is installing the new roof and aluminum clad panels as part of the new exterior finish system
–United Weld Services LLC is erecting steel, which expanded the fifth-floor roof over 26 feet and will be integral in the new entrance lobby
–B&G Glass is installing new windows throughout the building
–Michael C Wall is completing all HVAC work
–H.B. Frazer Company is heading up the electrical work
–Haller Enterprises, Inc. is leading the plumbing work
Anyone that frequently drives over the bridge on Park Road headed towards the Knitting Mills has undoubtedly received a first row look at the transformation taking place on the building's exterior. For those not from the area, here's a look at the transformation: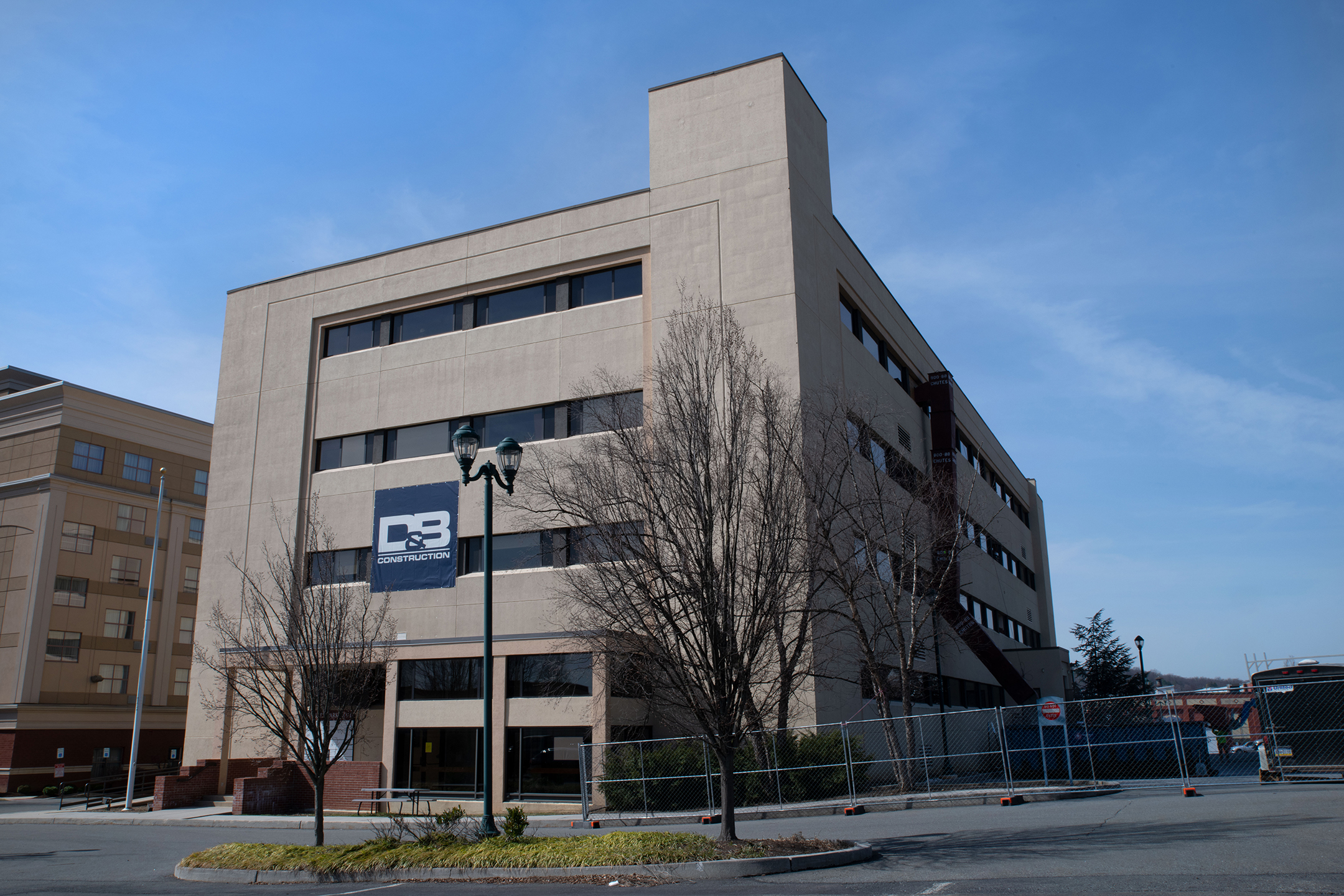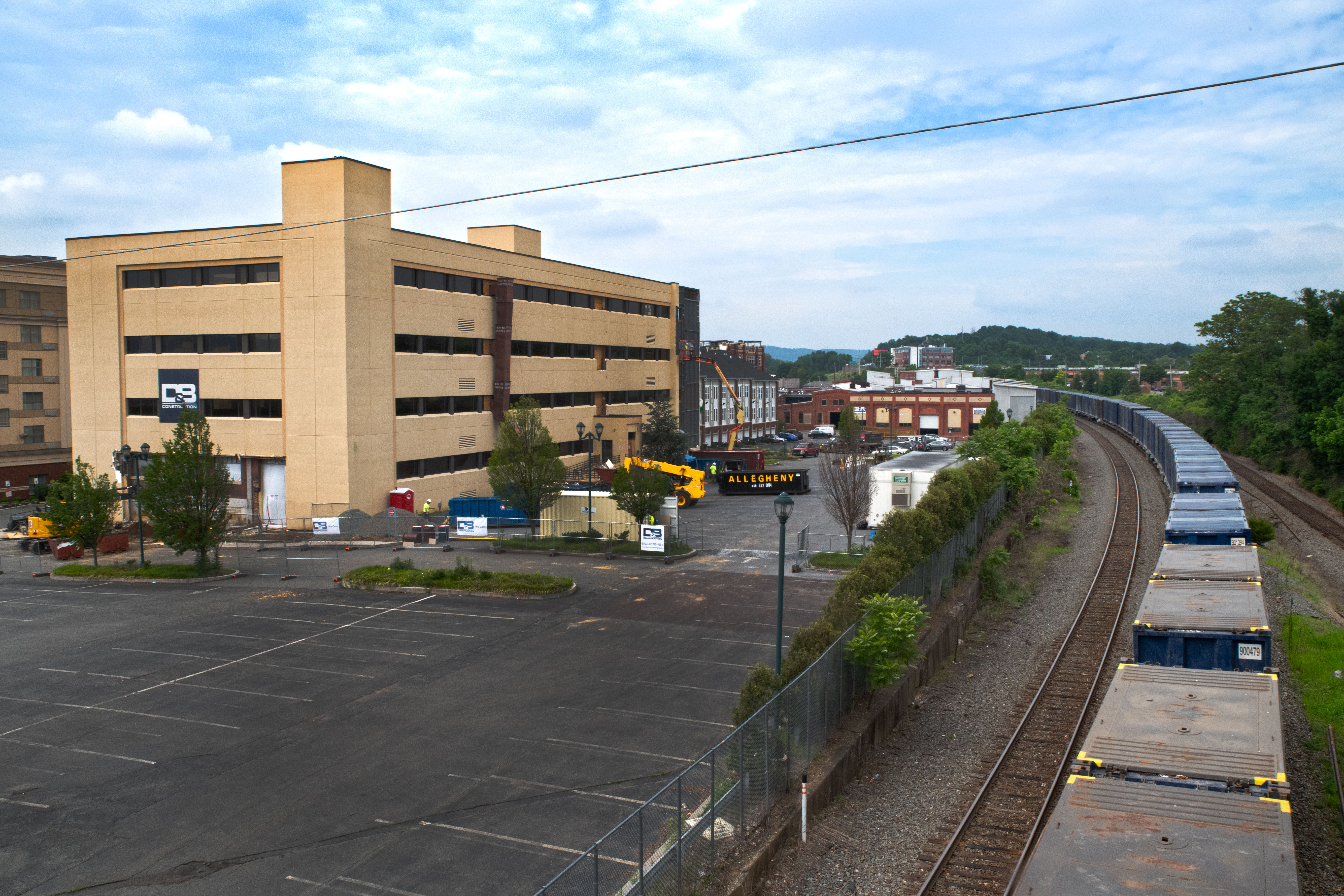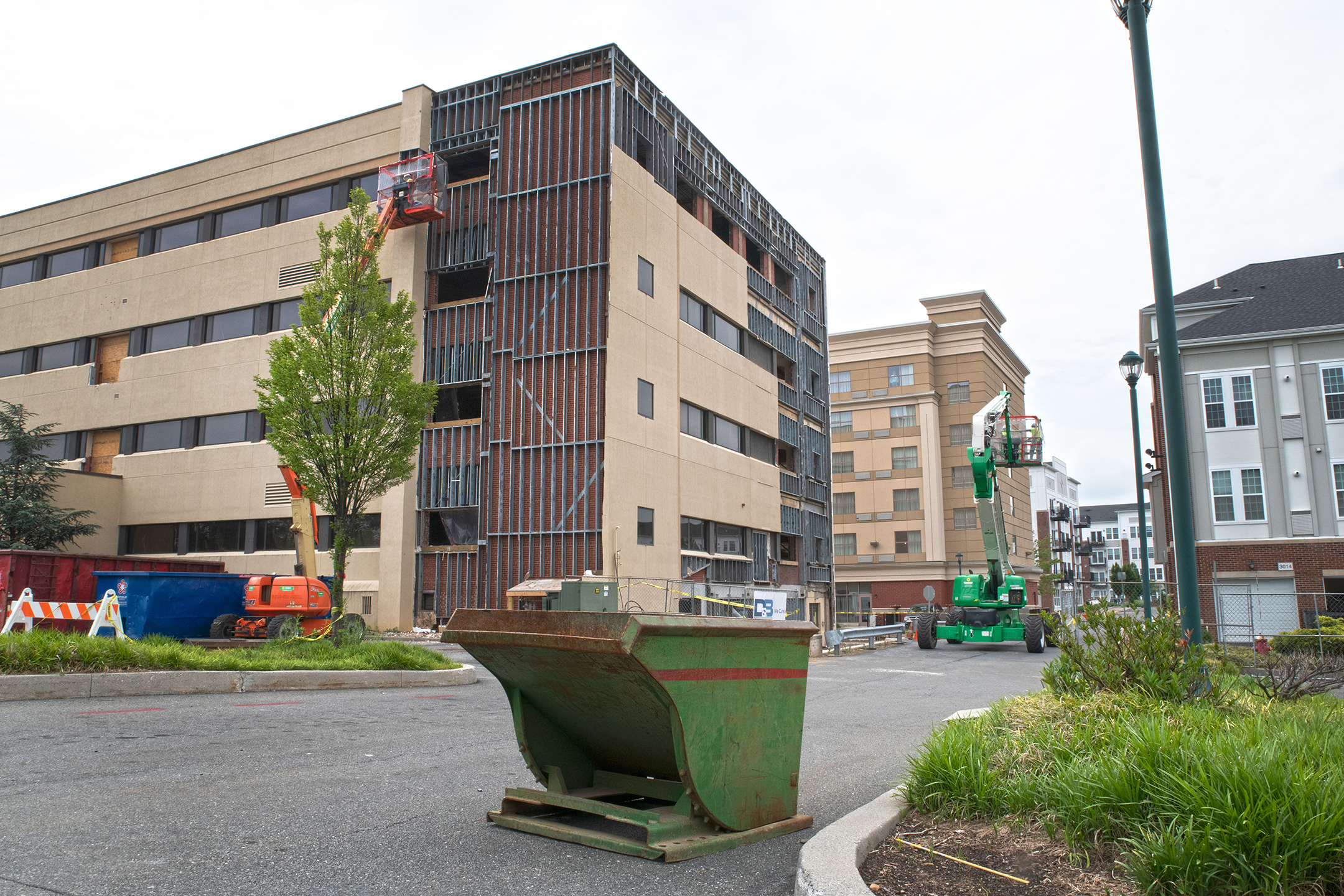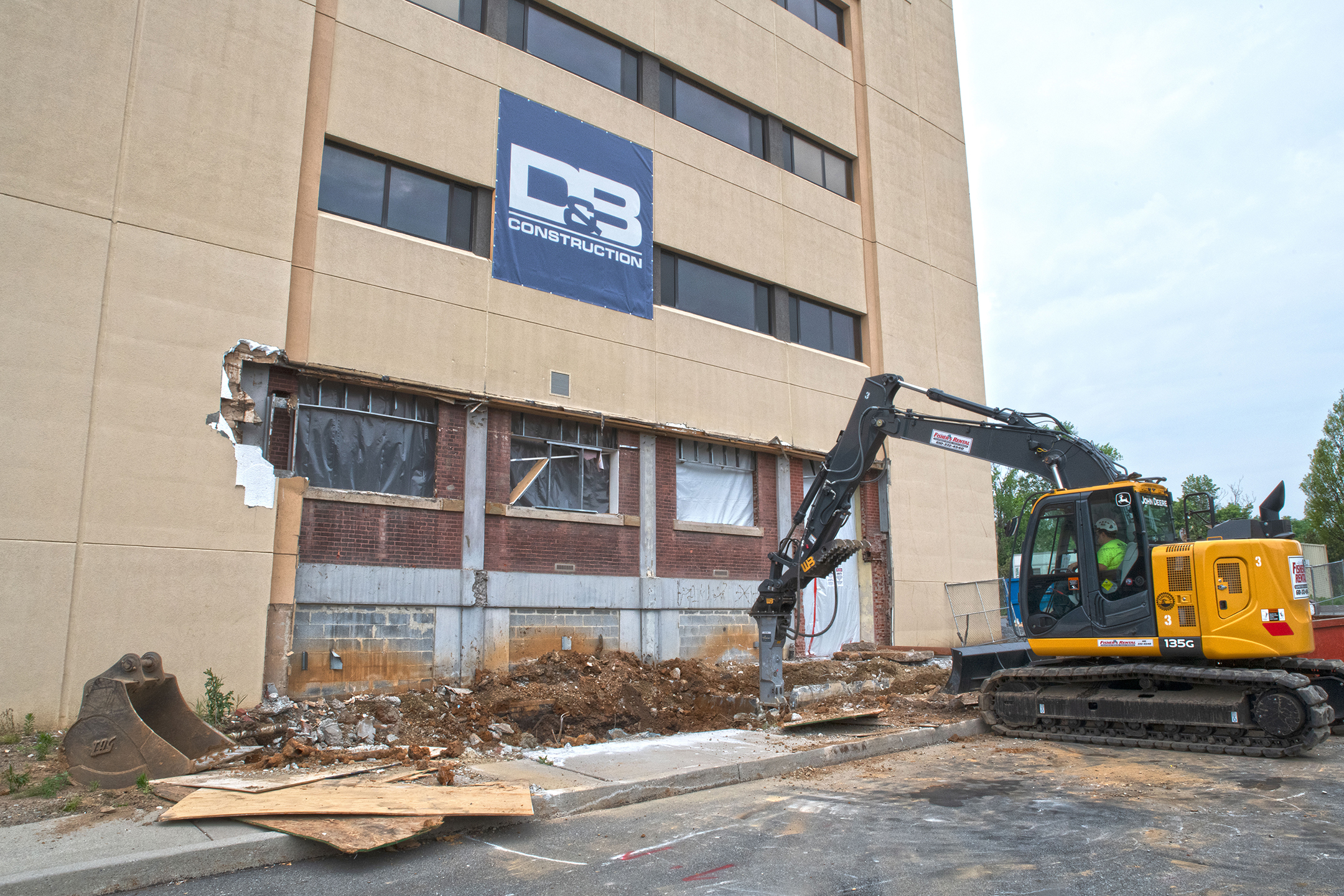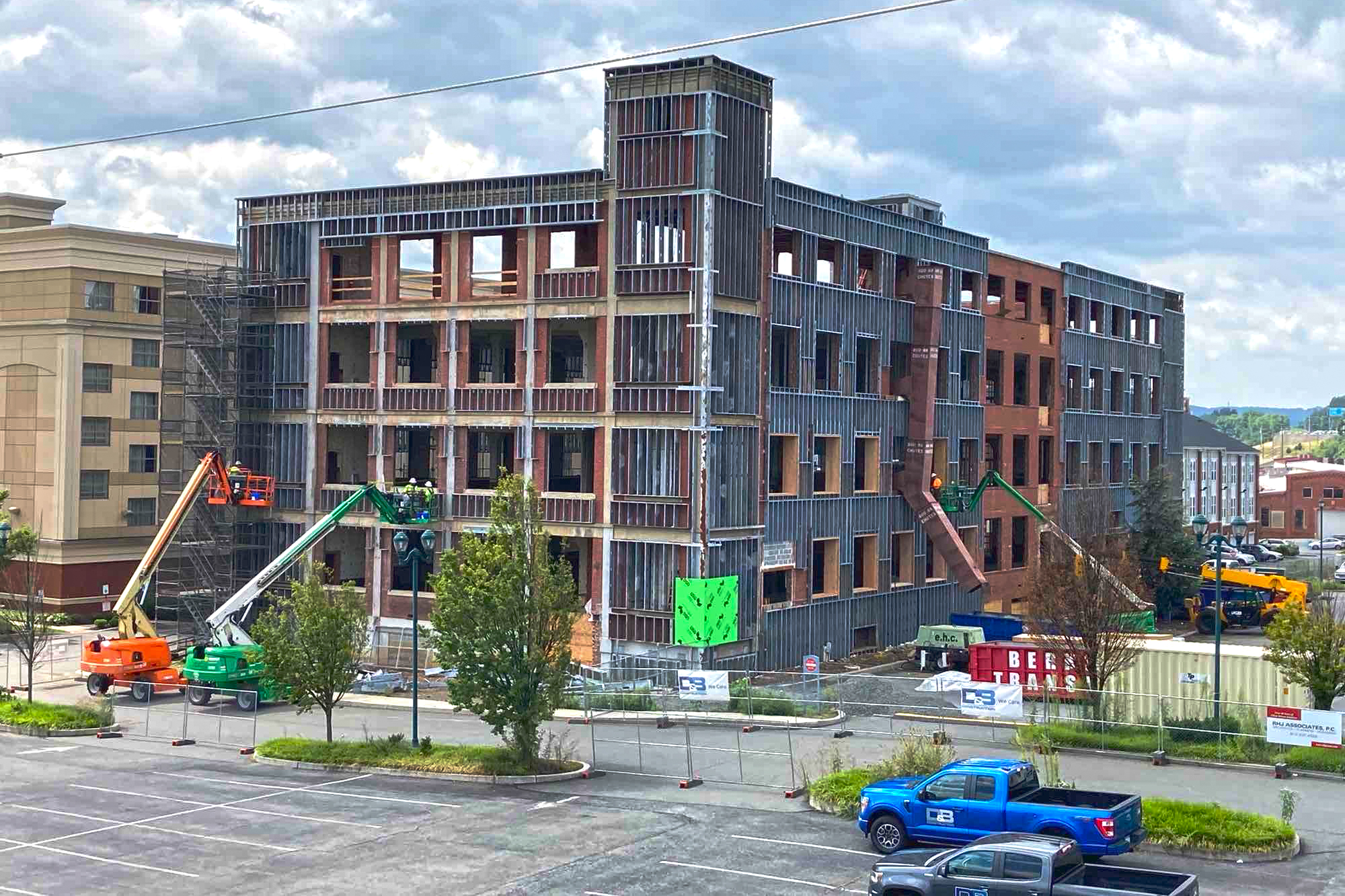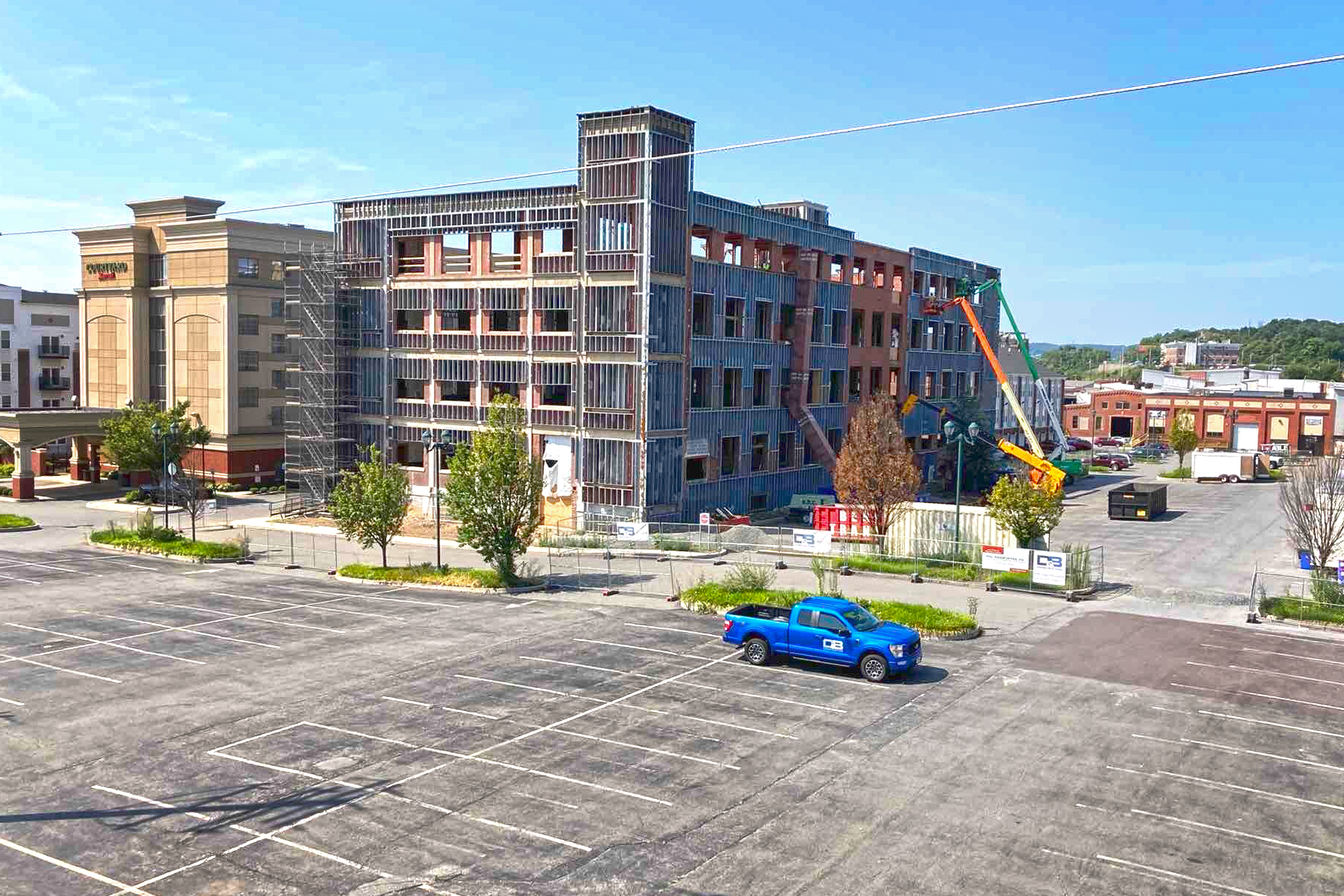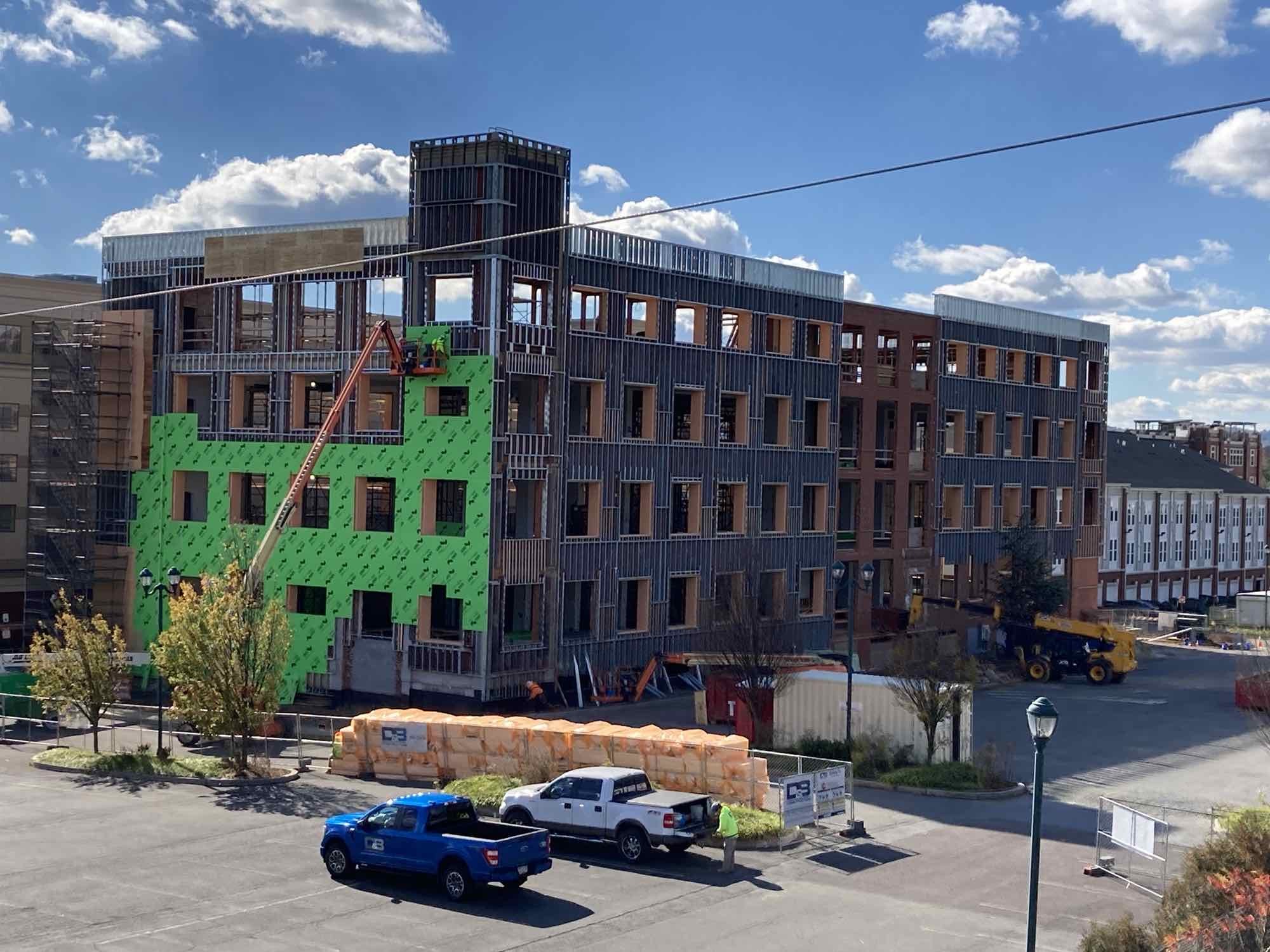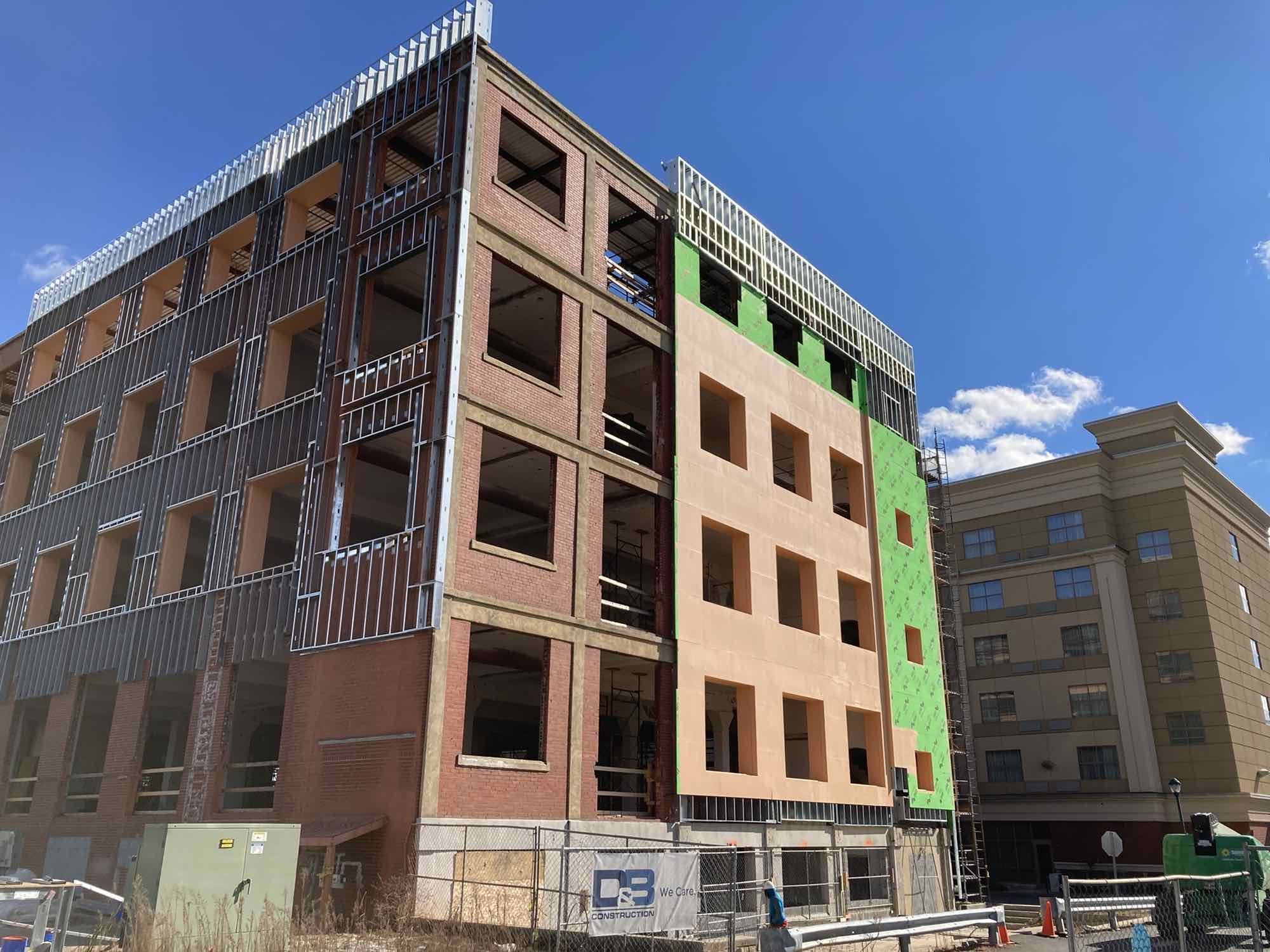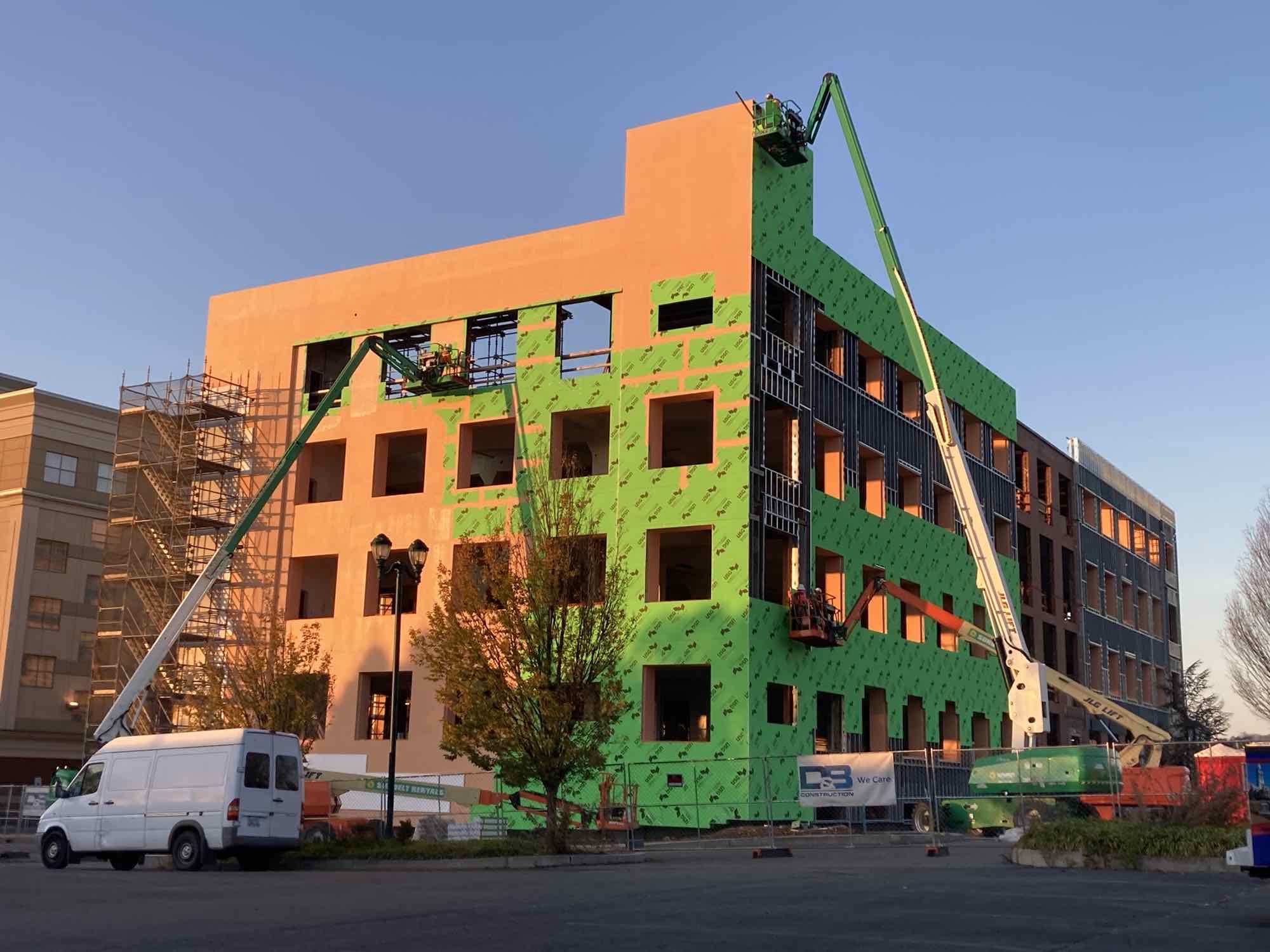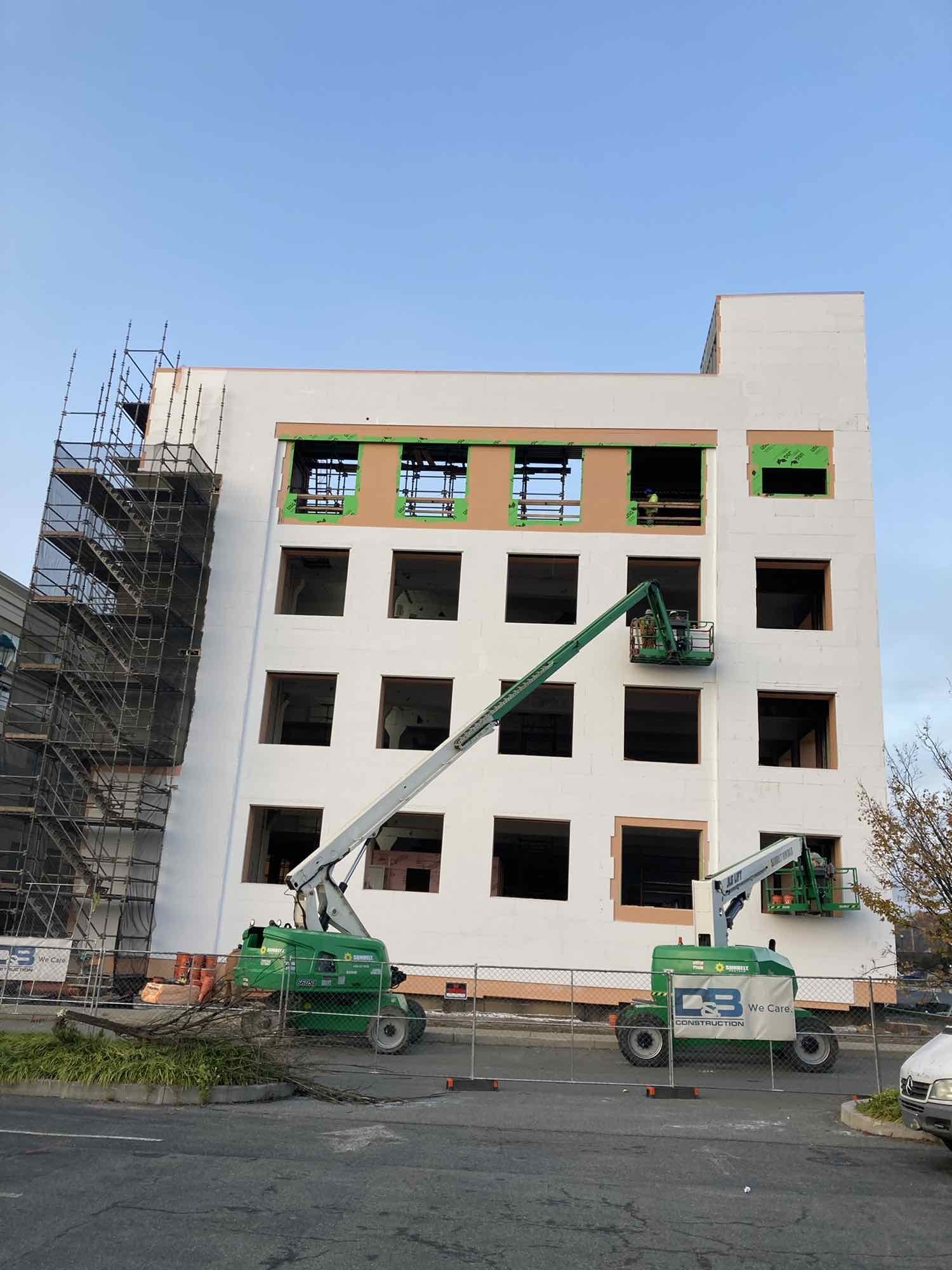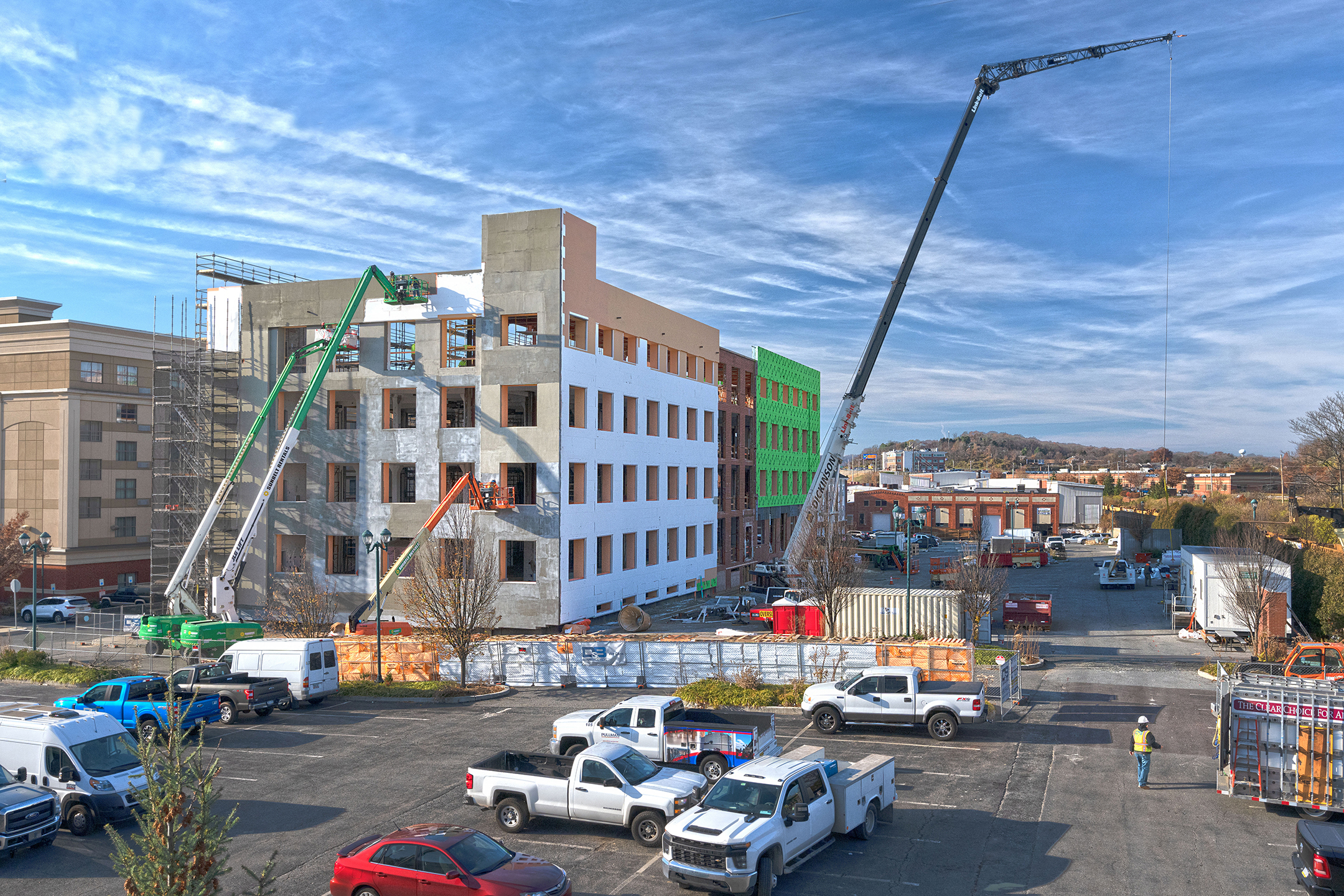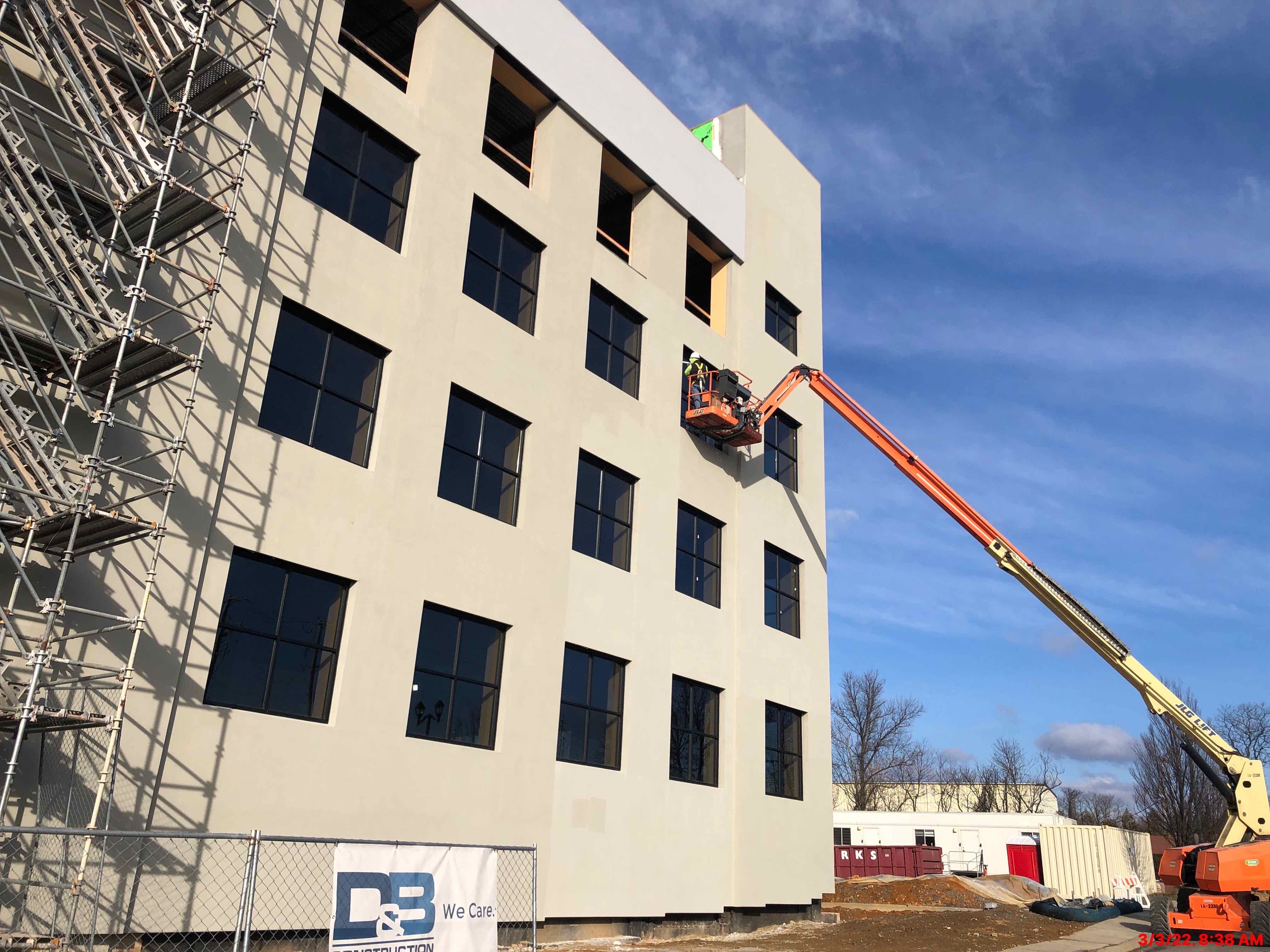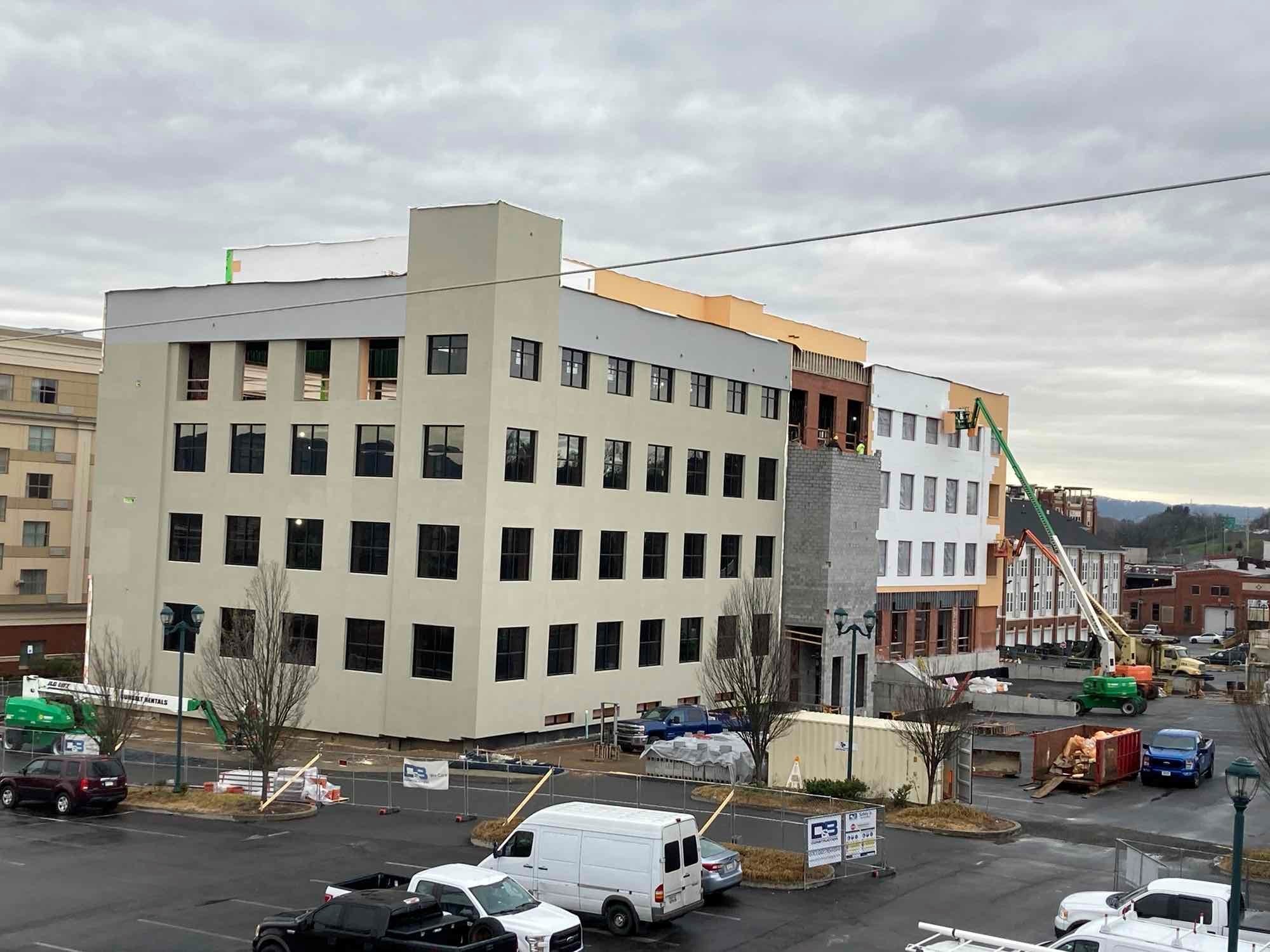 What's Next on the Schedule for Stratix:
Once the new exterior insulation finish system is complete, we will then begin to stencil the brick. The stenciled brick will nicely compliment the other buildings of the Knitting Mills across the street. Here are some photos from a mock up that was completed last August by Paramount Contracting Inc. to give you an idea of what the final exterior will look like: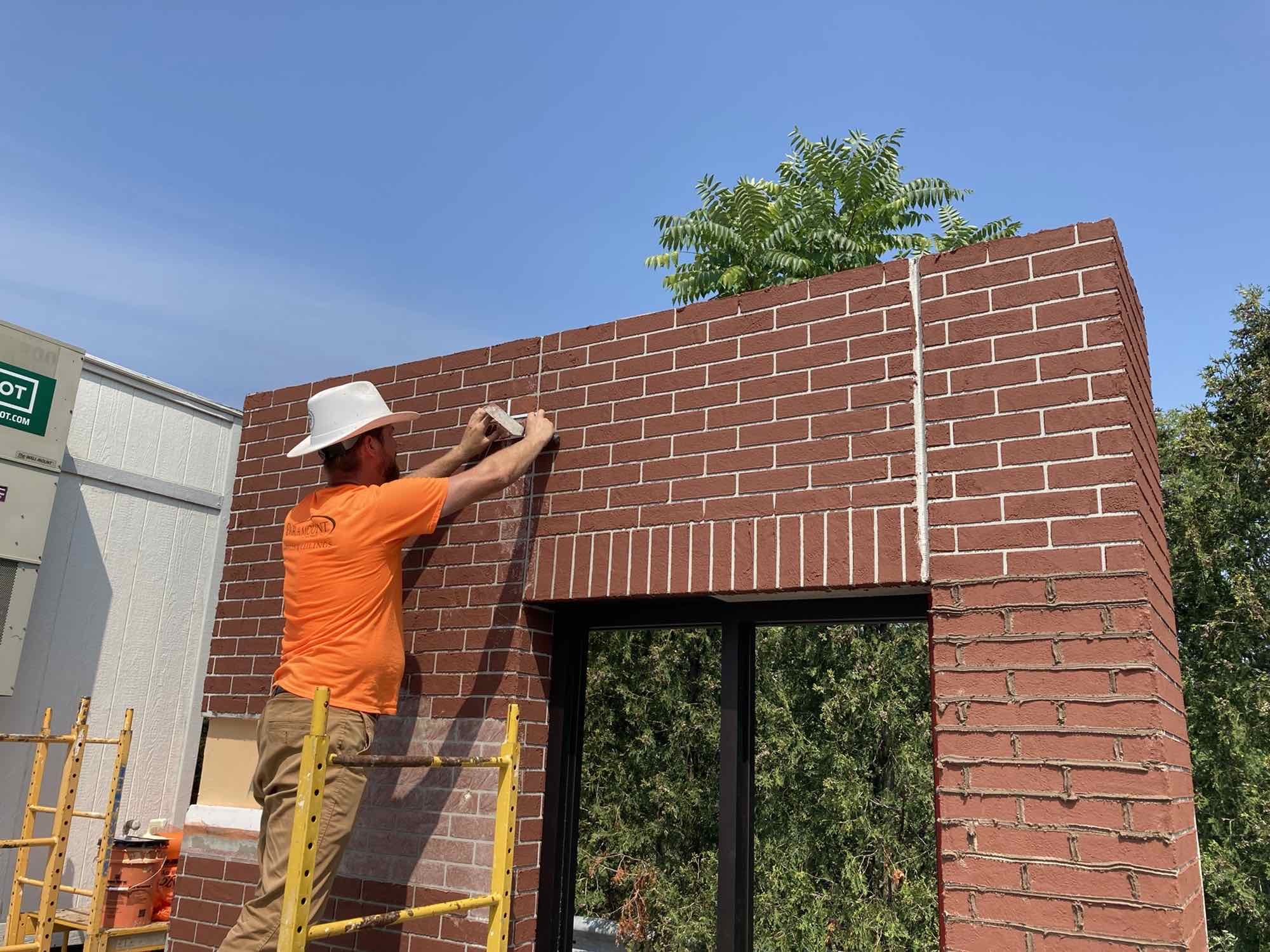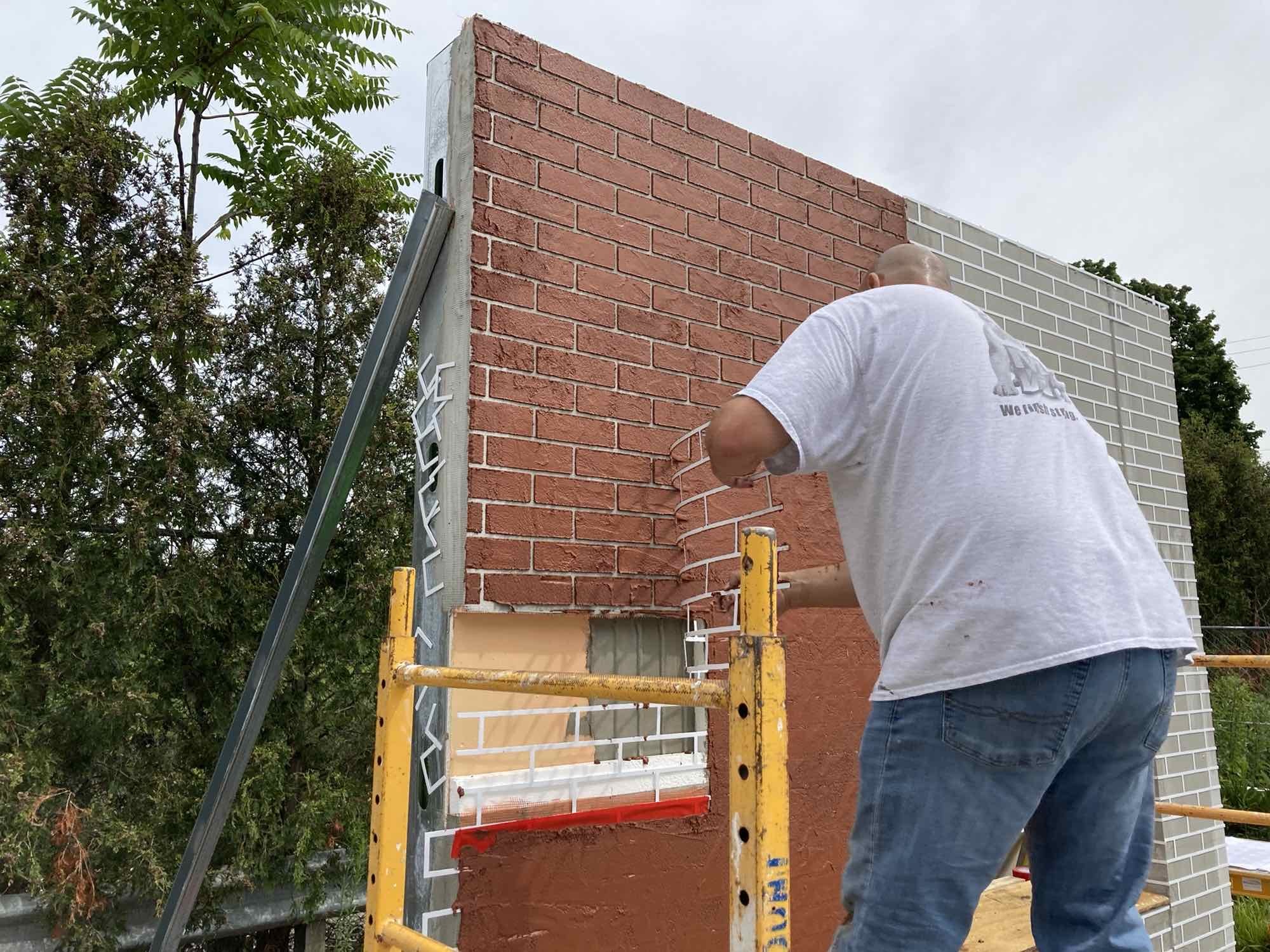 D&B Construction also looks forward to hosting our first topping off ceremony to commemorate the completion of the steel work for this building in May.  "This long-standing tradition of construction workers commemorates the completion of the buildings structure as the final beam is placed," explains Chief Executive Officer of D&B Construction, Dan Gring. "We are happy and excited to be part of projects such as this one that will revitalize such a vital, historic building. The fact that our first topping off ceremony just so happens to be in the hometown of where it all began for our company, where many of our team members not only work but live, is just the icing on the cake. It's a true honor," he states.