D&B Construction's partnership with Quality Buildings, a commercial framing contractor, began this year through their work on Kennett Pointe, a ground-up mixed-use property currently under construction in Kennett Square, PA.
Elmer Zook, Founder and President of Quality Buildings, has been part of the industry for 18 years now. "We like expanding our client base as well as building new relationships in the construction industry. D&B came on our radar a few years ago as a fast-growing player amongst other GC's," he reflects.
The fruition of Quality Buildings' relationship with D&B began as a culmination of a handful of work connections, including having known our CEO, Dan Gring, through their involvement at Lancaster Berks Next Gen Construction Connect. At Kennett Pointe they supplied a complete furnish and installed a framing package that included manufacturing of pre-fabricating wall panels, floor and roof trusses and installation of the windows and doors.
"Quality Building produces quality work, and they are easy to communicate with. It is always a pleasure working with them, and I would work with them again in a heartbeat," says John Ruza, Senior Superintendent overseeing the jobsite in Kennett Square.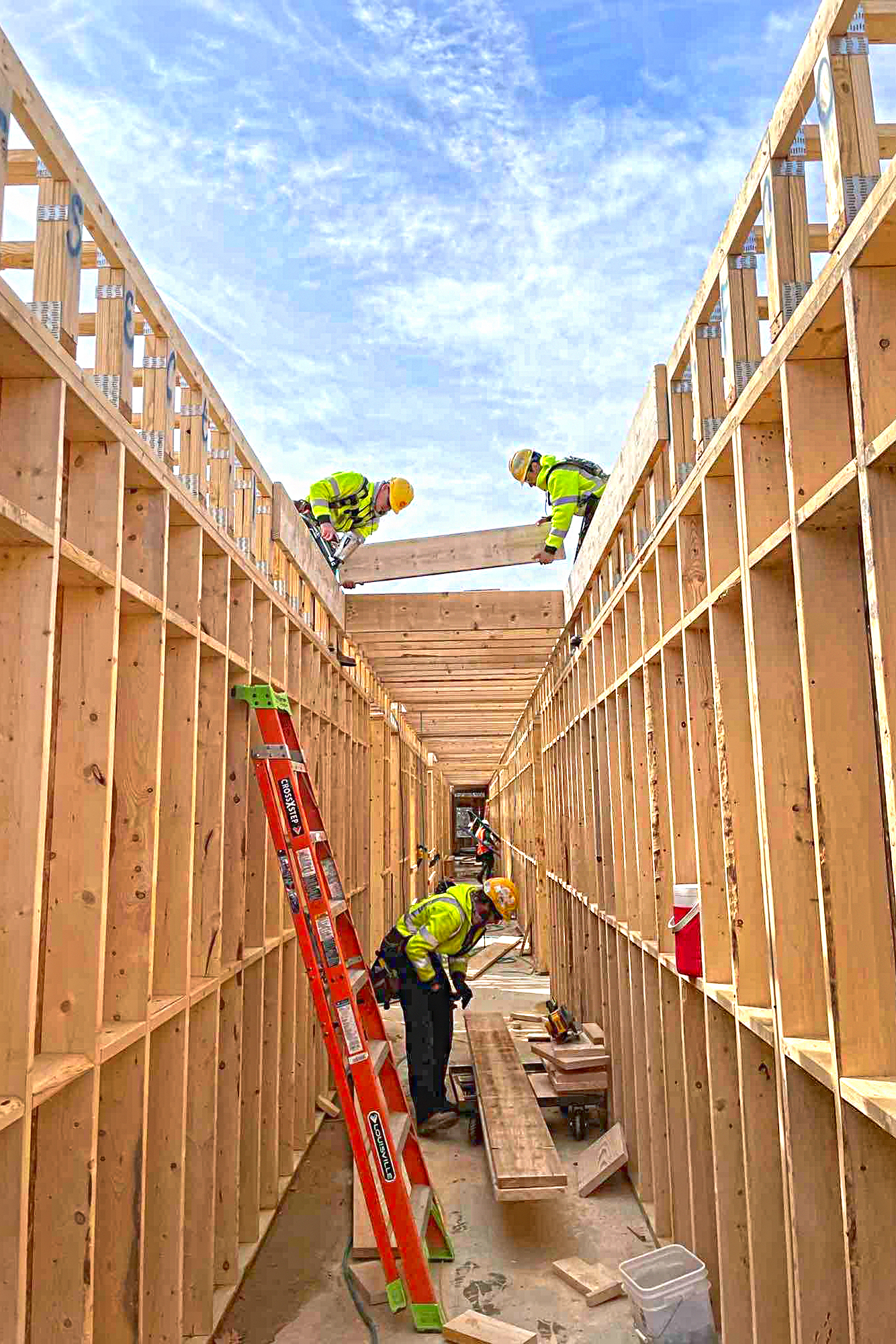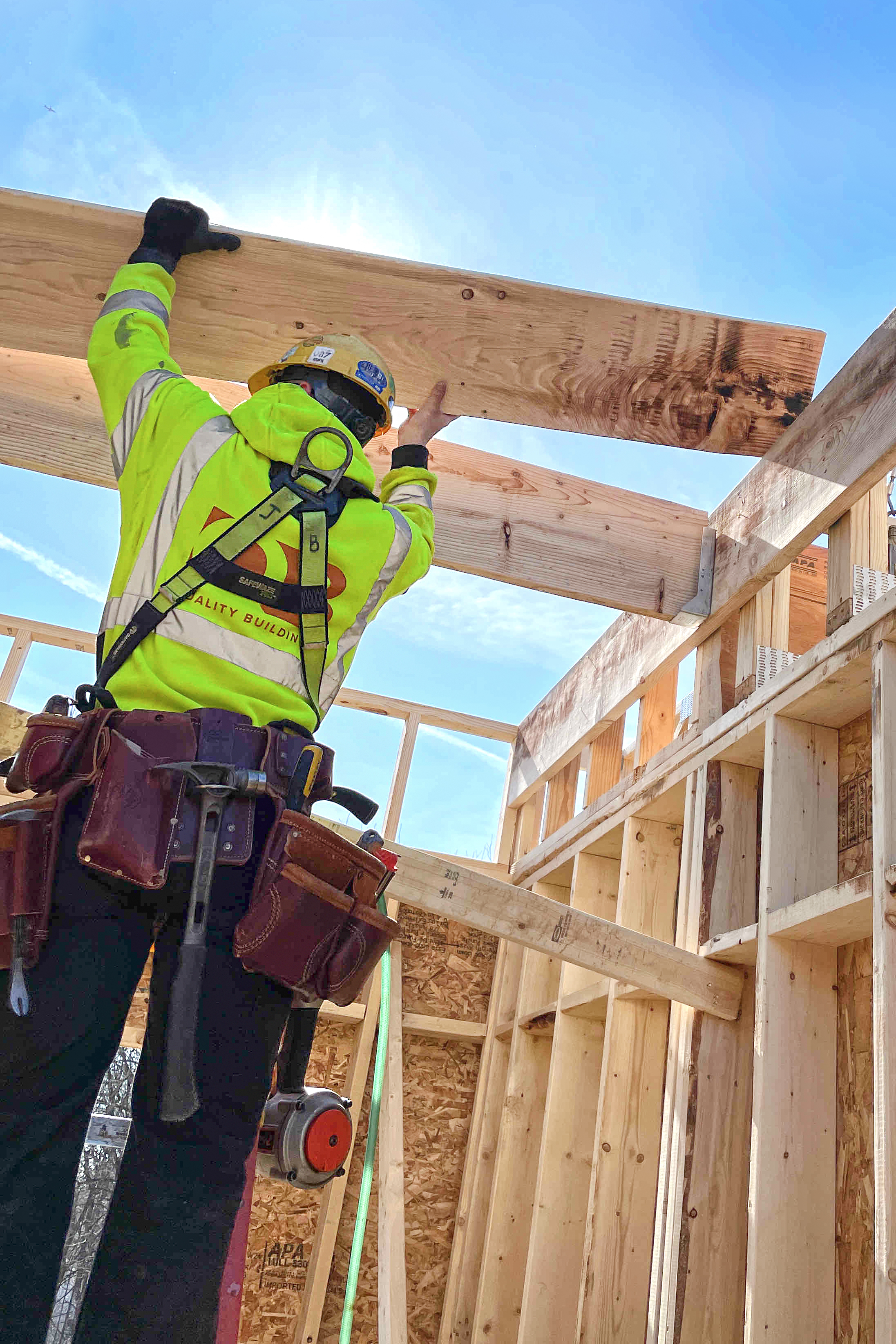 About Quality Buildings:
This turnkey framing contractor was founded in 2008 as a home improvement contractor and Agricultural/Equestrian facilities design and build contractor. They've built many custom designed horse barns and riding arenas in NY, NJ, DE, MD, and VA.
Having experience in design and build as a contractor, coupled with a desire to work closer to home versus constant traveling, commercial framing seemed to fit well with their philosophy of working together as a team with other trades to deliver a well-planned project. In 2014, their sole focus became commercial framing for multi-family apartments, senior living and hotels. Completing between 12-15 projects annually, the company has an annual gross revenue of $20,000,000+ in the multi-family, senior living and hospitality sectors. Quality Buildings started pre-fabricating wall panels out of their own facility and continued to expand.
Today, Quality Buildings specializes in offsite pre-fabricated building components, as well as framing components, wall panels, floor trusses, roof trusses and all needed equipment and labor for a complete framing system. Offering VE options and full 3D modeling capabilities for clash detection, as well as BIM modeling with other trades, they are acknowledged as a leading innovator in wood framing. They also offer structural engineering and Mass Timber construction. Their commitment to provide customers with the finest craftmanship continues to be their anchor 14 years later. Quality Buildings has an employee count of 42, consisting of VDC designers, project managers, pre-fabricated wall panel manufacturing and field carpenters. They also have a steady base of subcontractors they know they can turn to for their larger projects.
"We pride ourselves for having more attention to detail and a higher level of service than our competition," explains Elmer. "We are the experts in wood framing and strive to present ourselves as such. Every department within Quality Buildings has an in-depth knowledge of wood framing. Our designers are the linchpin of our projects being successful and have an extensive hands-on experience with building these projects in the field."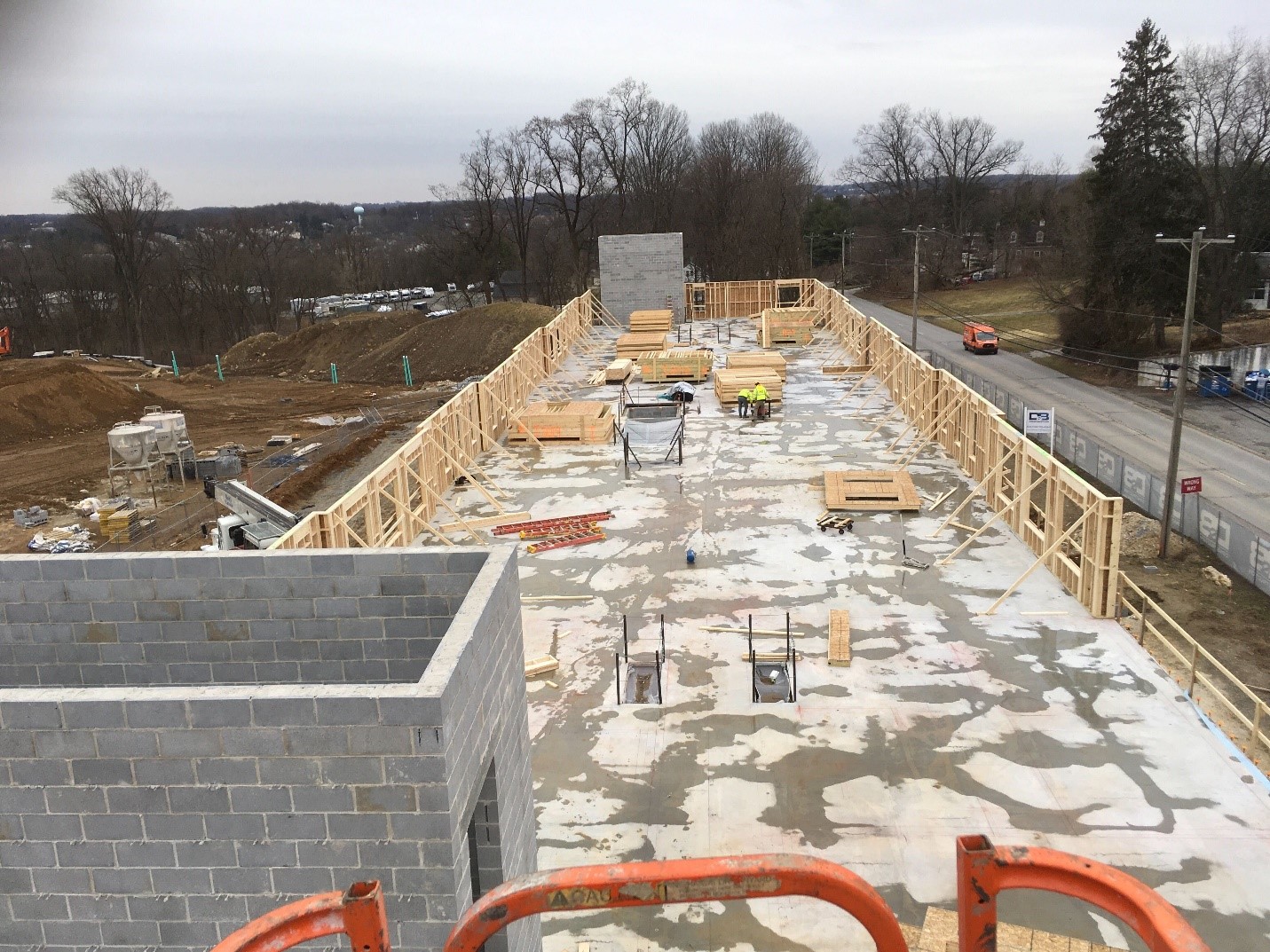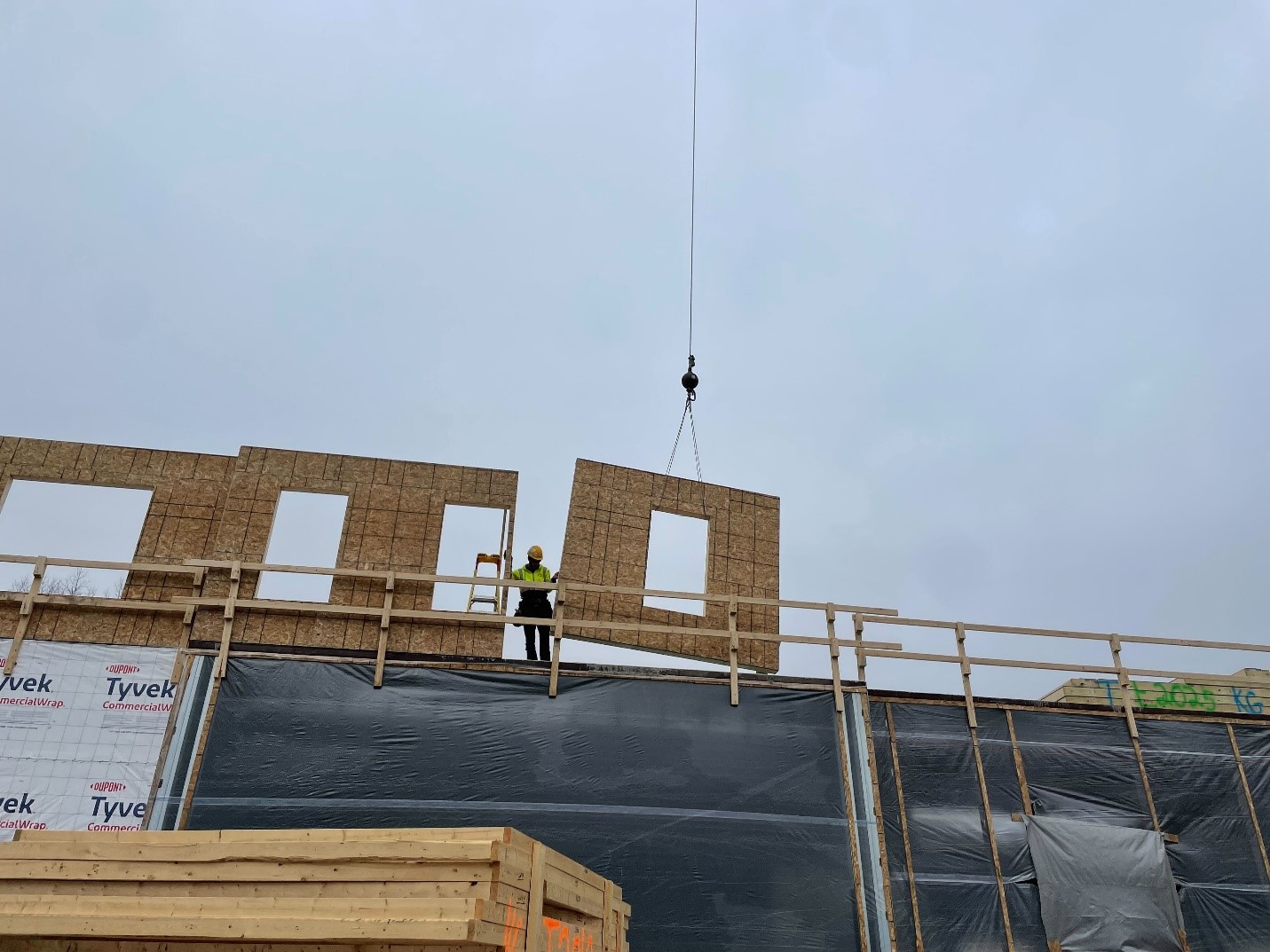 Q&A With Elmer Zook, Founder and President of Quality Buildings
Q: What's the best piece of advice you would give to others looking to get into the industry?
A: "Learn as much as you can about the trade you are a part of and about the trades around you that need your collaboration to do a good job and offer a stellar service.  Care about your craft and treat people with respect."
Q: What do you love most about working in the industry and why?
A: "I love working in the industry and providing a service that goes above and beyond just showing up and swinging a hammer. I love that our team is intentional about getting into the nuts and bolts of a project and finding new and better ways to get the job done."
Q: Anything else you'd like to add?
A: "We appreciate D&B entrusting QB with being your Framing partner on this project and look forward to many more in the future."
D&B Construction's partnership with Earth Engineering Incorporated dates back eight years to 2014. They have completed over 12 projects with D&B Construction since becoming our Trade Partner. These projects range from large multi-family projects on 50 acres of land to large healthcare projects for clients like Tower Health and Children's Hospital of Philadelphia.
EEI performed numerous services on these projects including compaction testing, concrete testing, geotechnical consulting, sinkhole remediation, structural steel inspection, geotechnical investigations, clean fill assessment, and design services. Paul J. Creneti, P.G., Director of the Lehigh Valley division of Earth Engineering Incorporated, has been part of the industry for 26 years now. "Working on these projects with D&B Construction was fulfilling, as they were a collaborative effort with the construction and design team," he reflects.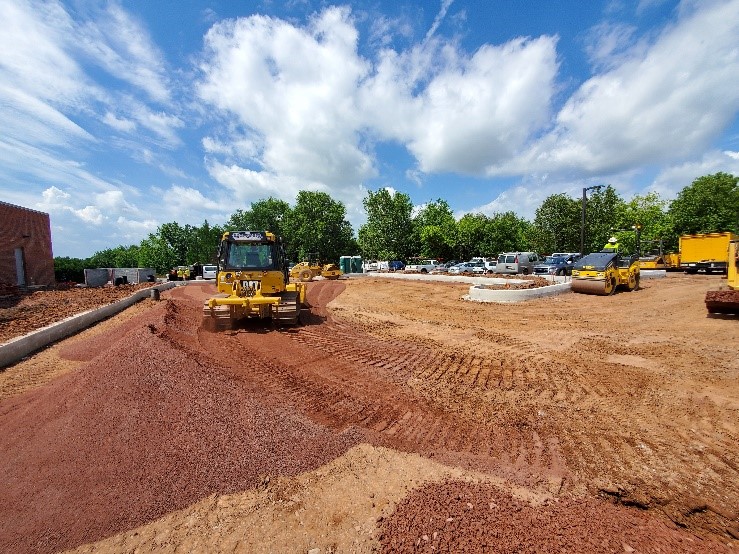 Paul has worked with many members of Team D&B over the years, including our Chief Operating Officer Brennan Reichenbach, Vice President of Pre-Construction Mark Keever, Project Manager Scott Weaver, and Vice President of Construction for Reading and Central PA, Tom Rinaldo. His favorite part of working on a D&B project? "Being part of a project team that has trust with all parties involved." Paul can count on the fact that "quality would never be an issue" whenever he works with Team D&B. "If problems arose during development, the team handled these problems quickly and most appropriately to ensure that sites were being developed properly."
According to our VP of Construction Tom Rinaldo, who has worked with Paul and EEI for the last 15 years on various projects, "they bring undeniable value and knowledge to D&B projects as a valued Trade Partner." Tom most enjoys how knowledgeable their geologists are. "We utilize them to do proctors for us. They help out in a variety of ways, from testing and analysis of soil on job sites to concrete testing. When we completed work for 999 Berkshire Blvd. we had to excavate and remove 10,000 SF of soil and excavated around the entire exterior of the building to remediate soils. Their team's analysis of the unsuitable soil and assistance in finding suitable soil was imperative to the success of this project."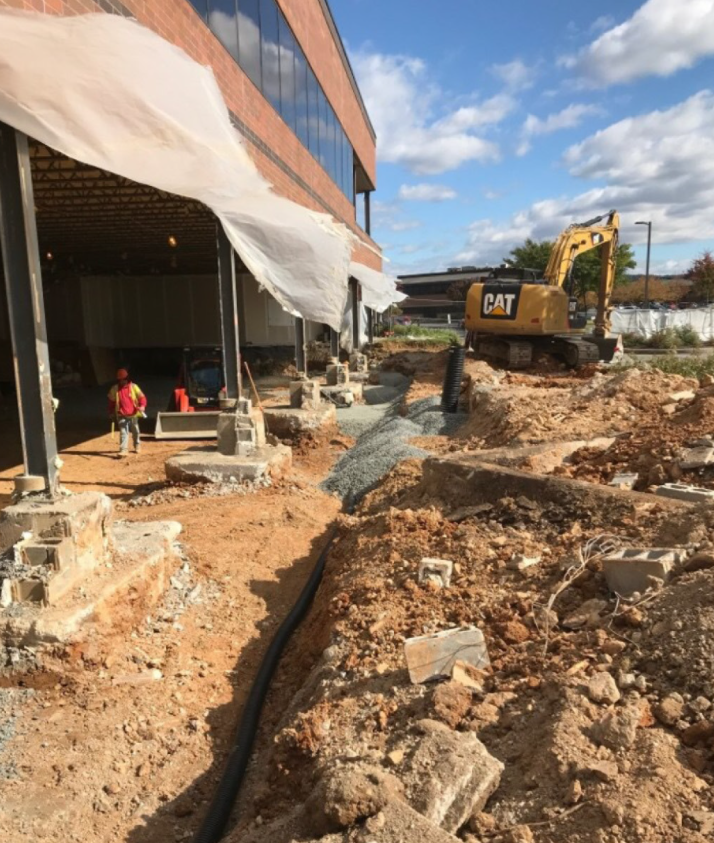 About Earth Engineering Incorporated:
This full service geotechnical / environmental engineering consulting firm was founded in 1990 in Blue Bell, Pennsylvania. By 2003, EEI outgrew this facility and established their Corporate Headquarters in East Norriton, Pennsylvania. Today they have approximately 125 employees and other regional offices in West Berlin, New Jersey, the Lehigh Valley and Central Pennsylvania that allow them to service projects from New York to Maryland.
EEI provides their clients with geotechnical engineering and environmental consulting services. Such services allow them to contribute to the successful development of a wide variety of projects for their clients, as issues such as cost-effectiveness and site development issues are evaluated by their team. This analysis allows EEI to provide clients with the best recommendations on how to proceed with their project.
The predominance of their geotechnical and environmental work is in the private commercial and residential sectors, with a portion of their geo-structural design work in the public sector. EEI takes on approximately 1,200 new projects within a year.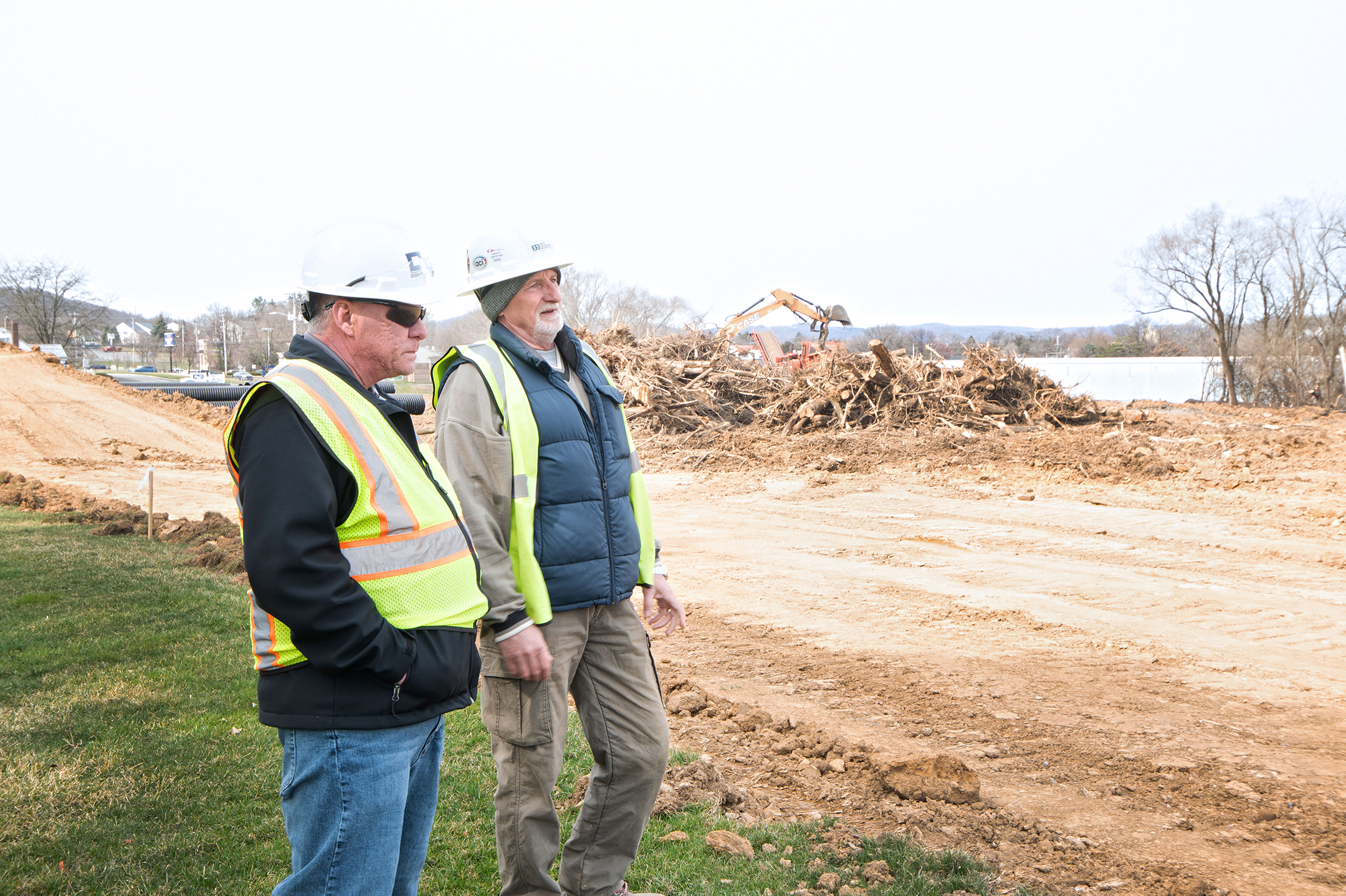 Q&A With Paul Creneti, Director of EEI's Lehigh Valley Division:
Q: What's the best piece of advice you would give to others looking to get into the industry?
A: "Listen to your client's needs while at the same time keeping the project within or below budget. You can accomplish this through quality engineering and quick decisions."
Q: What makes a good leader?
A: "Being true to your corporate values and goals and holding a high standard for others to follow."
Q: What do you love most about your job and why?
A: "Being part of a project team that leads to the successful completion of projects despite countless variables along the way. It's rewarding."
Q: What about a D&B project stands out in comparison to other General Contractors you work with on other job sites?
A: "Quality with a strong focus on the client's needs."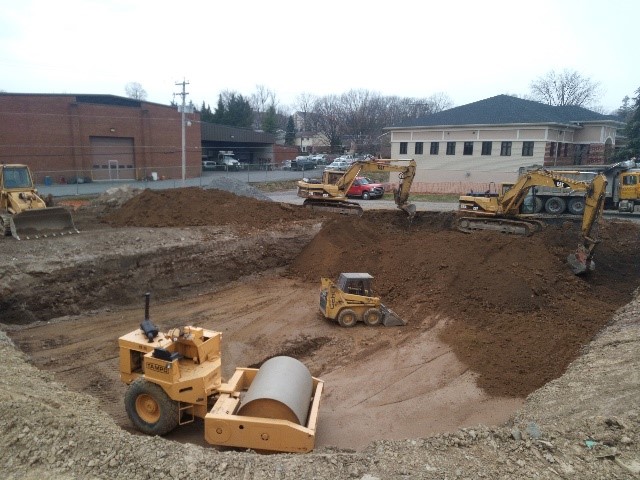 A Look at Some of the Jobs EEI and D&B Have Successfully Worked on Together Over the Years:
Projects Currently Under Construction:
The Reserve at Iroquois Springs
EEI's Geotechnical Engineer, Dan, was just on site last week to check the compaction rating of the soil on this jobsite. View some recent drone footage here.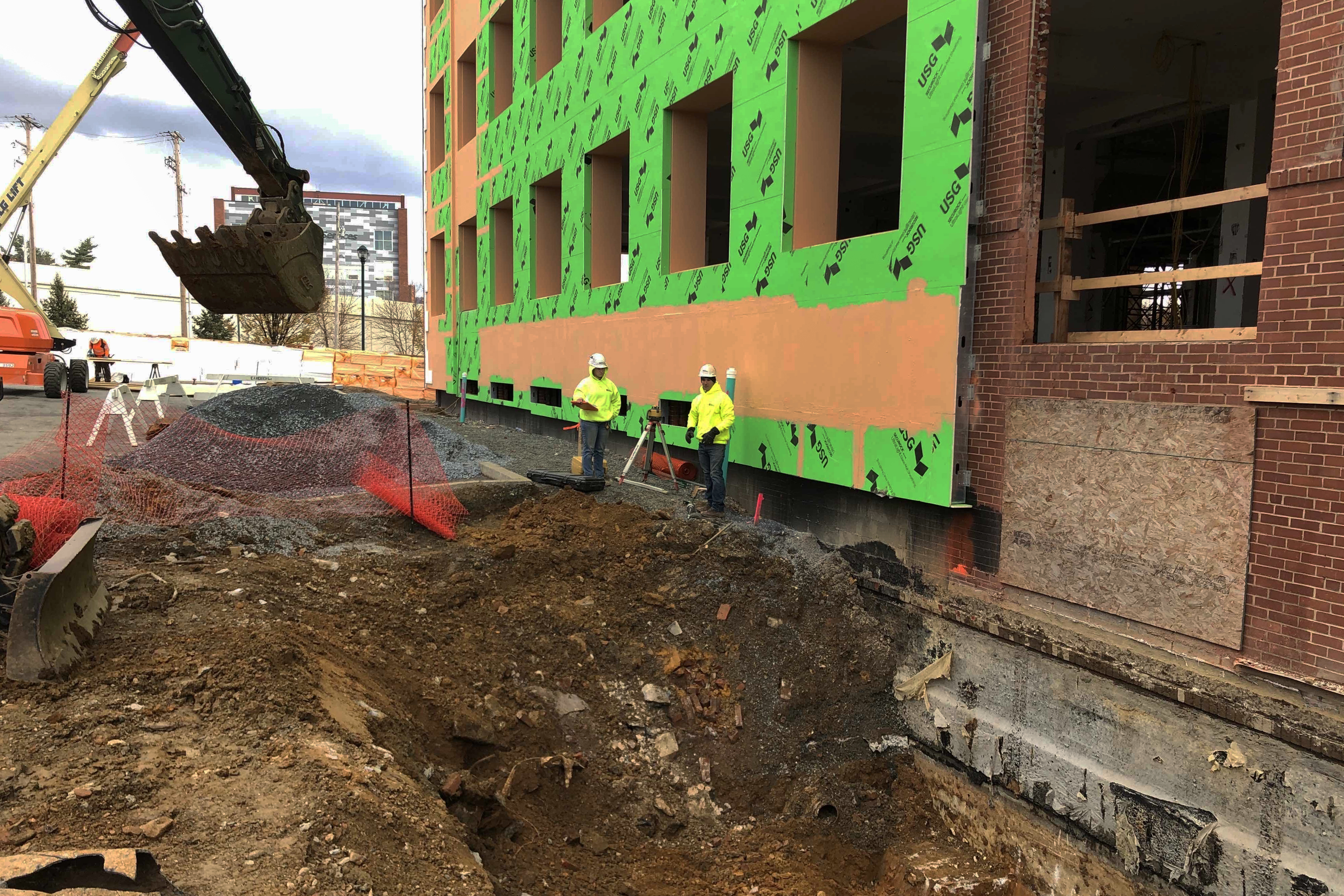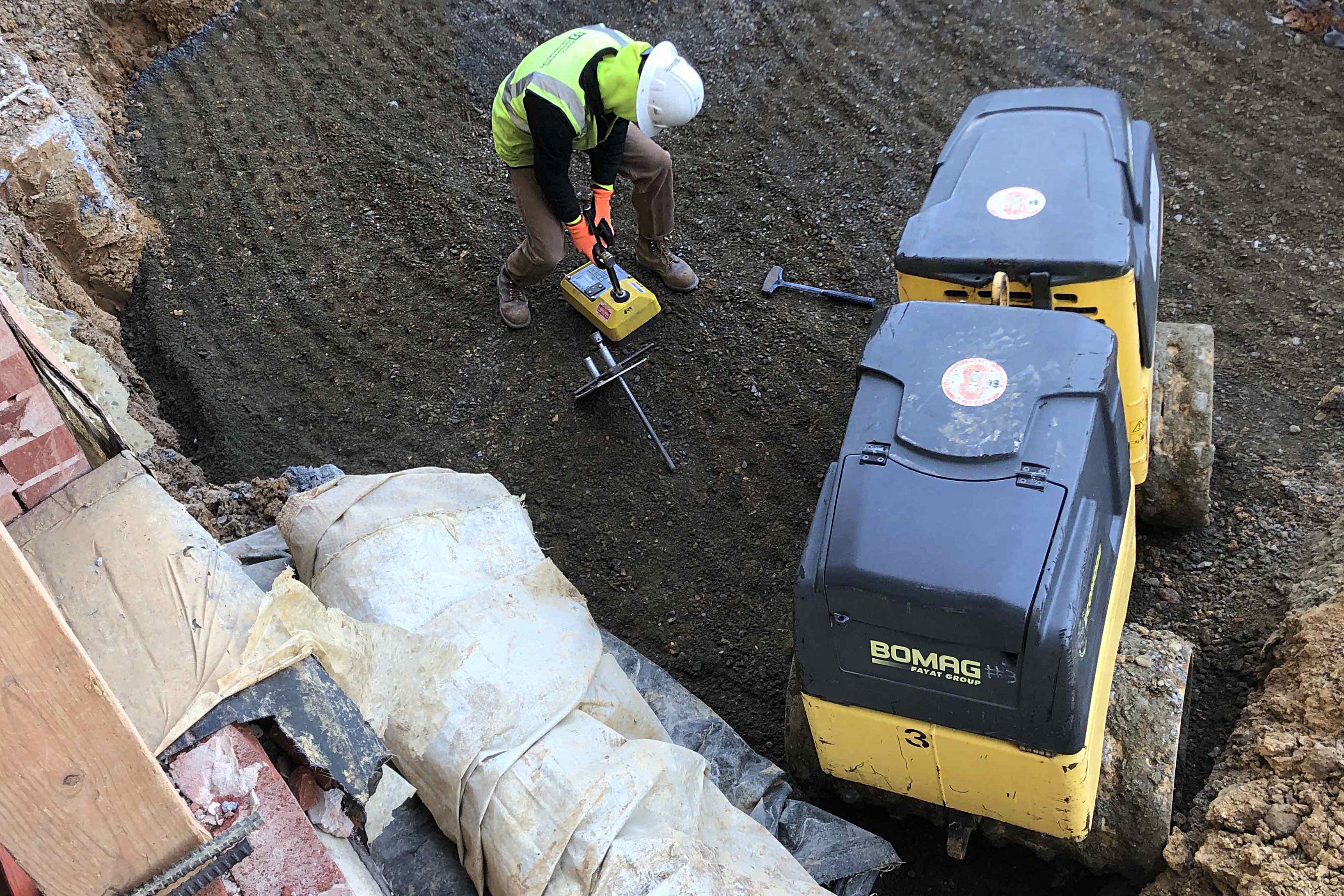 Completed Projects:
Cardiology Consultants of Philadelphia – Paoli, PA Location
Bucks County Orthopedic Specialists – Warrington, PA Location
Tower Health Medical Group Family Medicine – Womelsdorf, PA Location
Riverfront Federal Credit Union
Paramount Contracting, Inc., a commercial wall and ceiling contractor, is based out of Lancaster, PA and serves the Pennsylvania, New Jersey, Delaware, West Virginia, Virginia, and Maryland areas. The company was established as a premier wall and ceiling contracting company by Jeff Mylin in 2005. "The emphasis was always on customer service and building a great team," says a reflective Mylin 16 years later. "We focused on the needs of the customer and providing an end product that our team would be proud of." As a result of this, Paramount has "experienced organic growth as opportunities presented themselves over the years." Today, the company has nearly 100 employees, completes in excess of 300 jobs per year, and specializes in Metal Studs, Drywall, Insulation, EIFS and Acoustical Ceilings, as well as select Carpentry and Specialty items.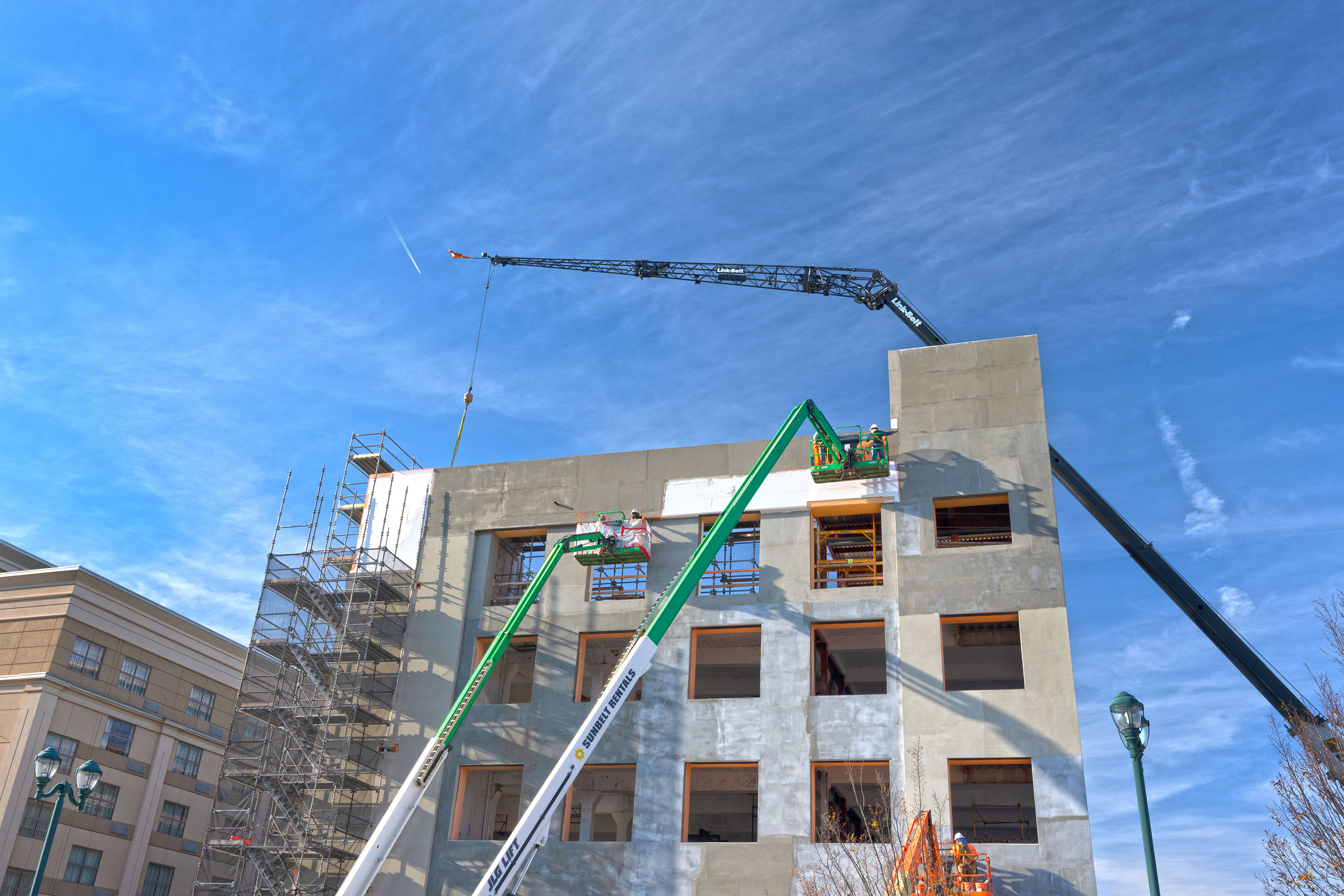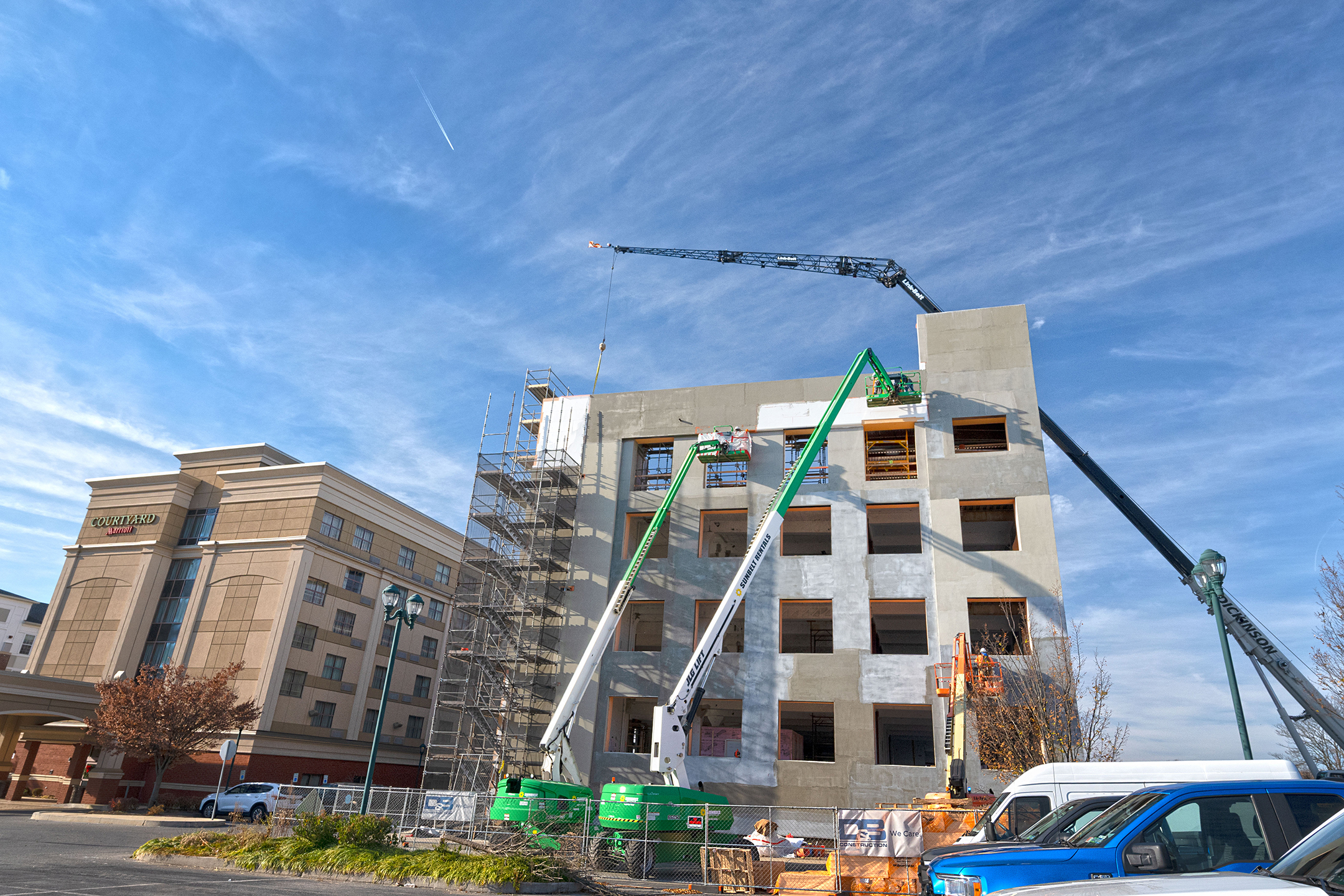 D&B is proud to have been partnering with a company that reciprocates our core values of being a company that cares about everything from the customer to the finished product. Since Paramount became a Trade Partner of D&B Construction's nearly five years ago in 2017 they have worked on more than 10 projects with us, completing everything from insulation, drywall, and exterior sheathings to rough blocking, acoustical ceilings and clouds, and FRP.
Some of the current active projects Paramount is working on with D&B include this mixed-use design-build project in Kennett Square, PA, D&B's new corporate headquarters, and Kreitz Gallen-Schutt Attorney's office fit out, which is just starting up. Other projects worth highlighting from this year include Tower Health's newest satellite office in Womelsdorf and Grove Dental Pediatrics.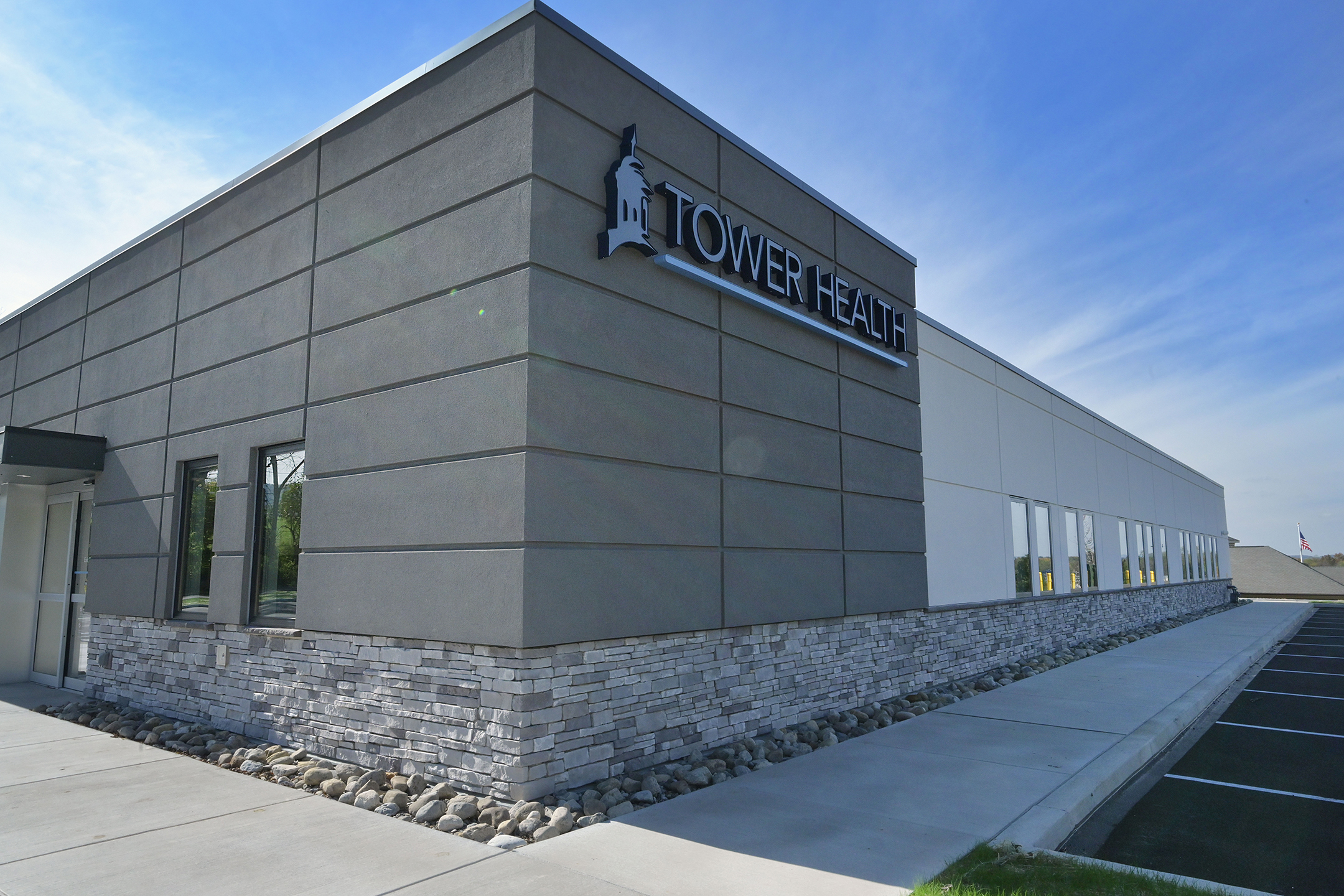 Perhaps the most impressive job that Paramount is working on D&B with is the 80,000 SF adaptive reuse building currently being renovated in the heart of Wyomissing. This five-story building will be the future home of Stratix Systems' headquarters.
Our Project Manager, Andrew, plays an active role in the daily management of what is occurring at the jobsite. This is what he had to say about his experience working with their team on this job: "Paramount has been an integral Trade Partner on our project at 200 N. Park Road in Wyomissing. Their Project Managers and Site Foreman have brought knowledge from previous projects on nearby, similar style buildings that have aided our project in design, constructability and schedule. Their crews have been more than accommodating with a stubborn building that has required much coordination and numerous details from the Architect."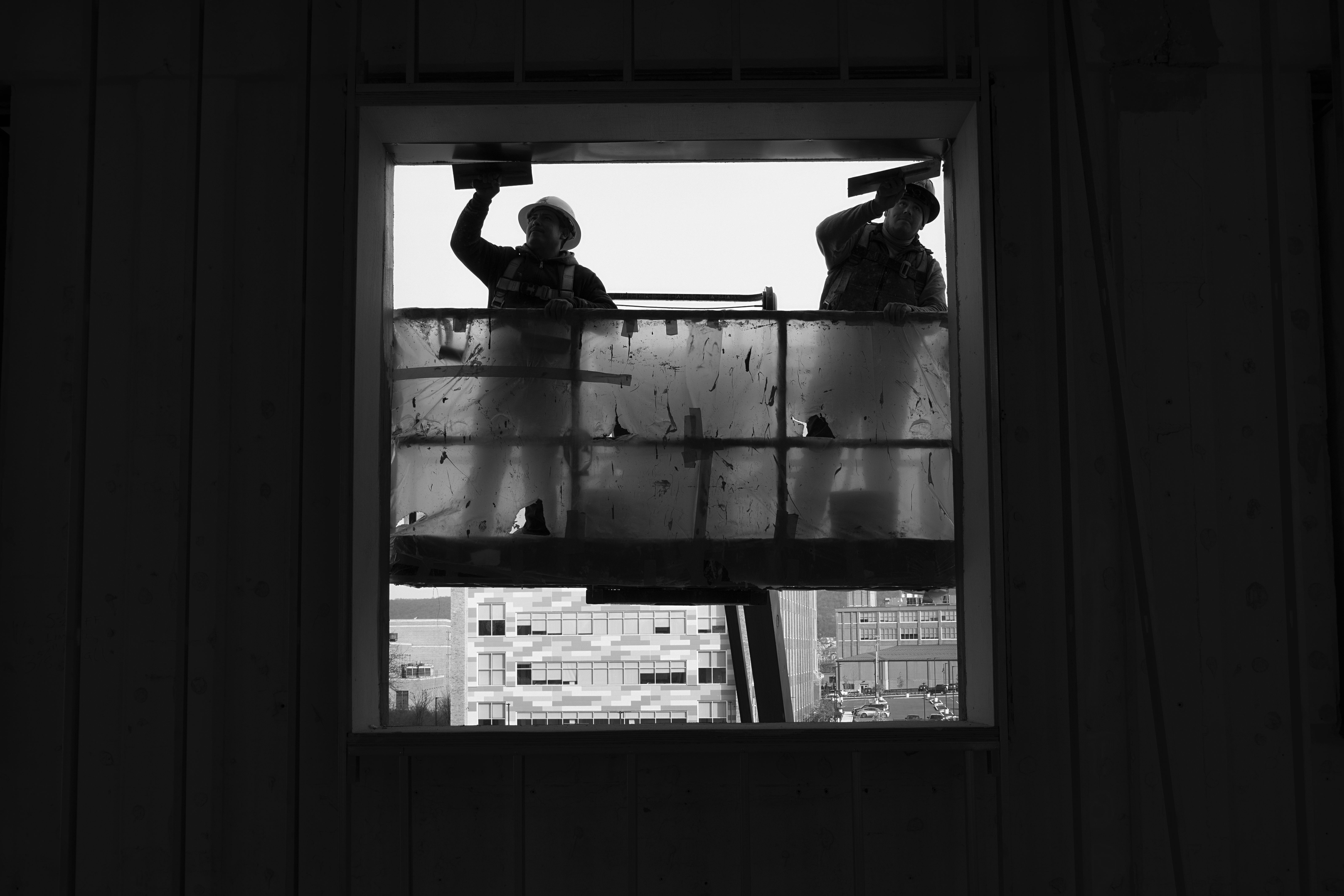 Andrew also had the pleasure of working with Paramount on three other projects, including his first job with D&B nearly one year ago, Kingsview Partners. He looks forward to "continuing our strong relationship with such a great Trade Partner" as we head into completing more jobs with them in the New Year.
Oh, and did we mention the Paramount team has some pretty great cooks, too?! This past October, Paramount was kind enough to host a home-cooked BBQ luncheon at Stratix Systems' future new headquarters for all D&B employees, ownership, the project architect, RHJ Associates, and even invited us to invite other Trade Partners on the job. It was a great day of camaraderie onsite as we all learned about the intricate details of this detailed project. "Their BBQ was the launching point for one of our company's on-site safety training sessions, and attendance was most definitely enhanced as a result of the promise of good food. We were and still are grateful for their efforts," reflect Andrew.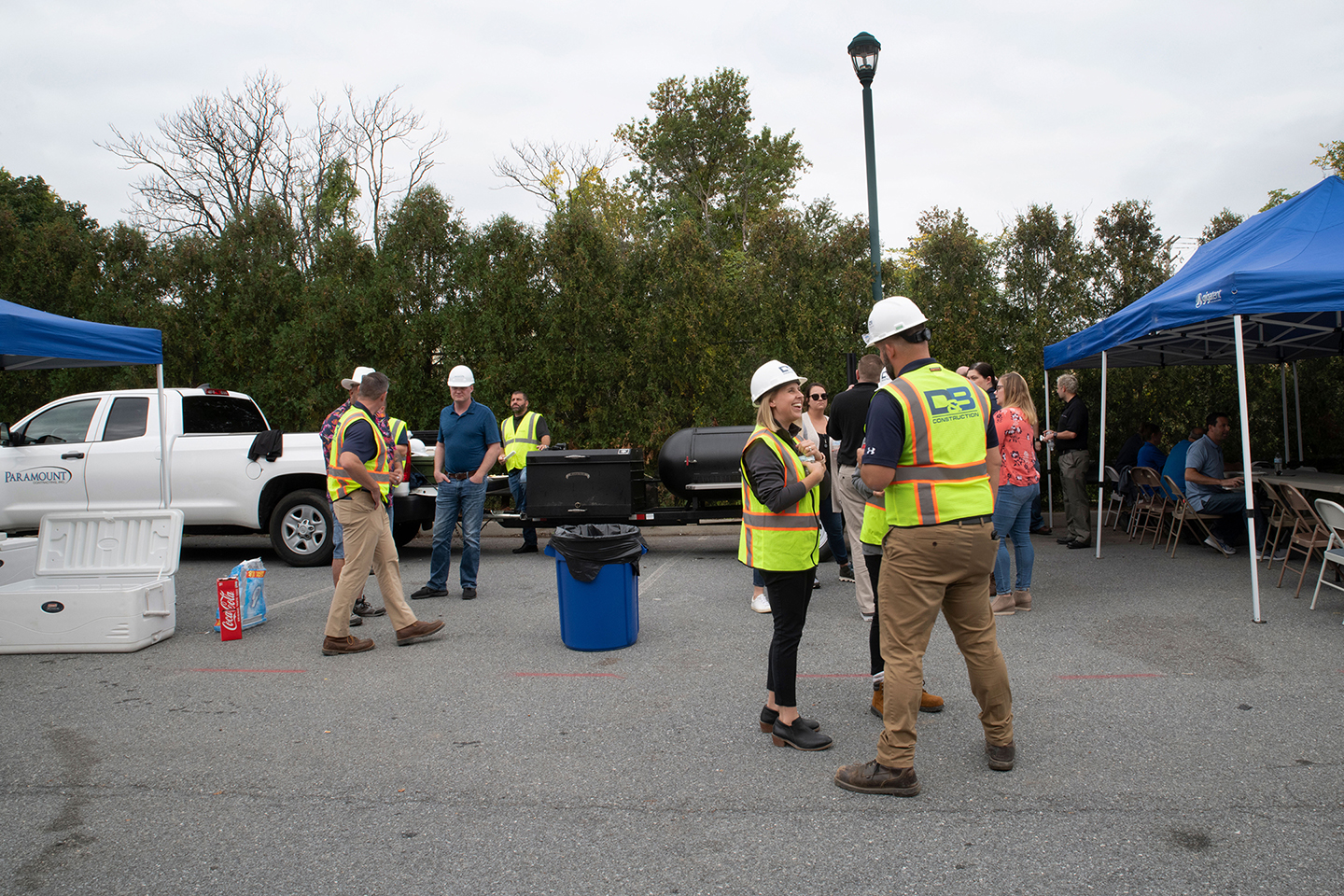 We sat down with Jeff Mylin, President of Paramount Contracting, for a quick Q&A:
Q: Paramount Contracting has completed 4,100 jobs since its inception. What project are you most proud of to date and why?
A: "It is hard to choose just one, but the Ann B. Barshinger Cancer Institute in Lancaster, PA would be near the top. It is a respected facility in our home town and architecturally impressive building."
Q: What's the best piece of advice you would give to others looking to get into the industry?
A: "You have to have a love for the industry. Construction is a tough business with demanding schedules, tight budgets and currently material and labor shortages. Yes, there are many challenges but it also can be very rewarding when seeing the job come to completion. Those of us in this line of work understand how it feels to drive by a finished project and feel a sense of pride that 'we helped build that.'"
Q: You are completing a number of projects with D&B right now. What has your experience been like working with our team?
A: "D&B projects are clean, organized, and safe projects to work on. They communicate clearly with all of the trade teams, which leads to successful projects. We have made a significant investment into bidding to D&B and we feel that has not gone unnoticed. Subcontractor loyalty is obvious, which increases effective teambuilding."
Q: What do you enjoy most about working on a D&B project and why?
A: D&B Superintendents, Project Managers, Engineers, and support/admin staff are always accessible and willing to help. Coordination and scheduling are always well thought out and communicated from planning to completion. The jobs are often local, and our employees enjoy investing in the buildings in their community."
At D&B Construction we like to think of our trade partners as an extension of our team. We are proud to call Paramount Contracting an extension of the D&B family. Every project we have collaborated with them on results in a final product that both teams can be proud of and that our customers can look forward to.