Wyomissing, PA – On Monday, May 9, Stratix Systems and D&B Construction held a topping off ceremony to commemorate the completion of the fifth floor of Stratix Systems' new corporate headquarters at 200 North Park Road, Wyomissing. This 80,000 SF building, which is currently receiving extensive exterior and interior renovations, was part of the original Wyomissing Industries. View coverage from the event here!
Learn more about the details and history of this adaptive reuse project here on our blog.
"Topping Off" is a long-standing tradition among construction workers that commemorates the completion of the building's structure as the final steel beam is placed. In attendance for the topping off ceremony were building owner and future tenant, Stratix Systems, the general contractor, D&B Construction, the project architect, RHJ Associates, the Project Engineer, Martarano Engineering, Inc., the Structural Engineer, Structure Labs, LLC, and the steel trade partner, United Weld Services LLC.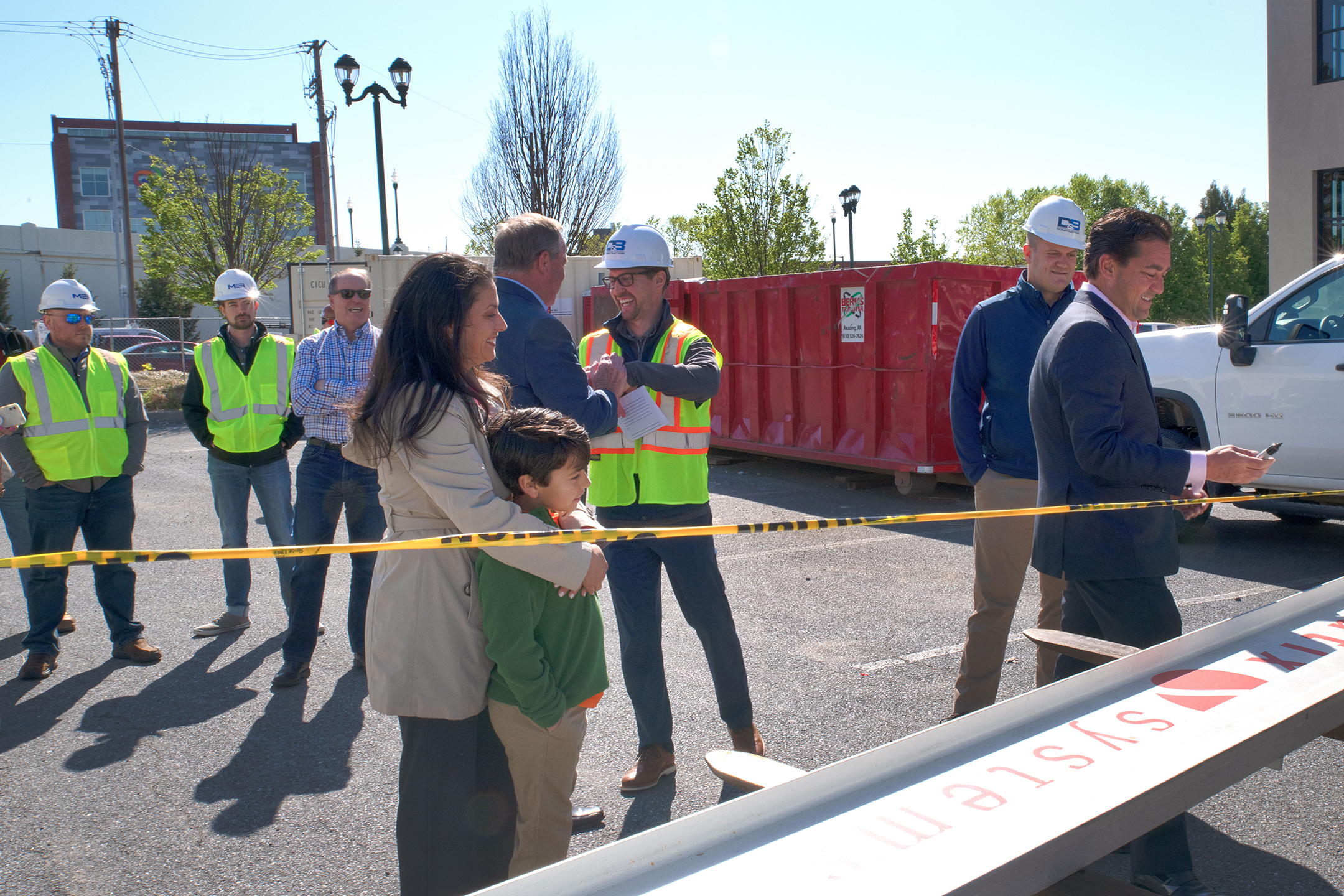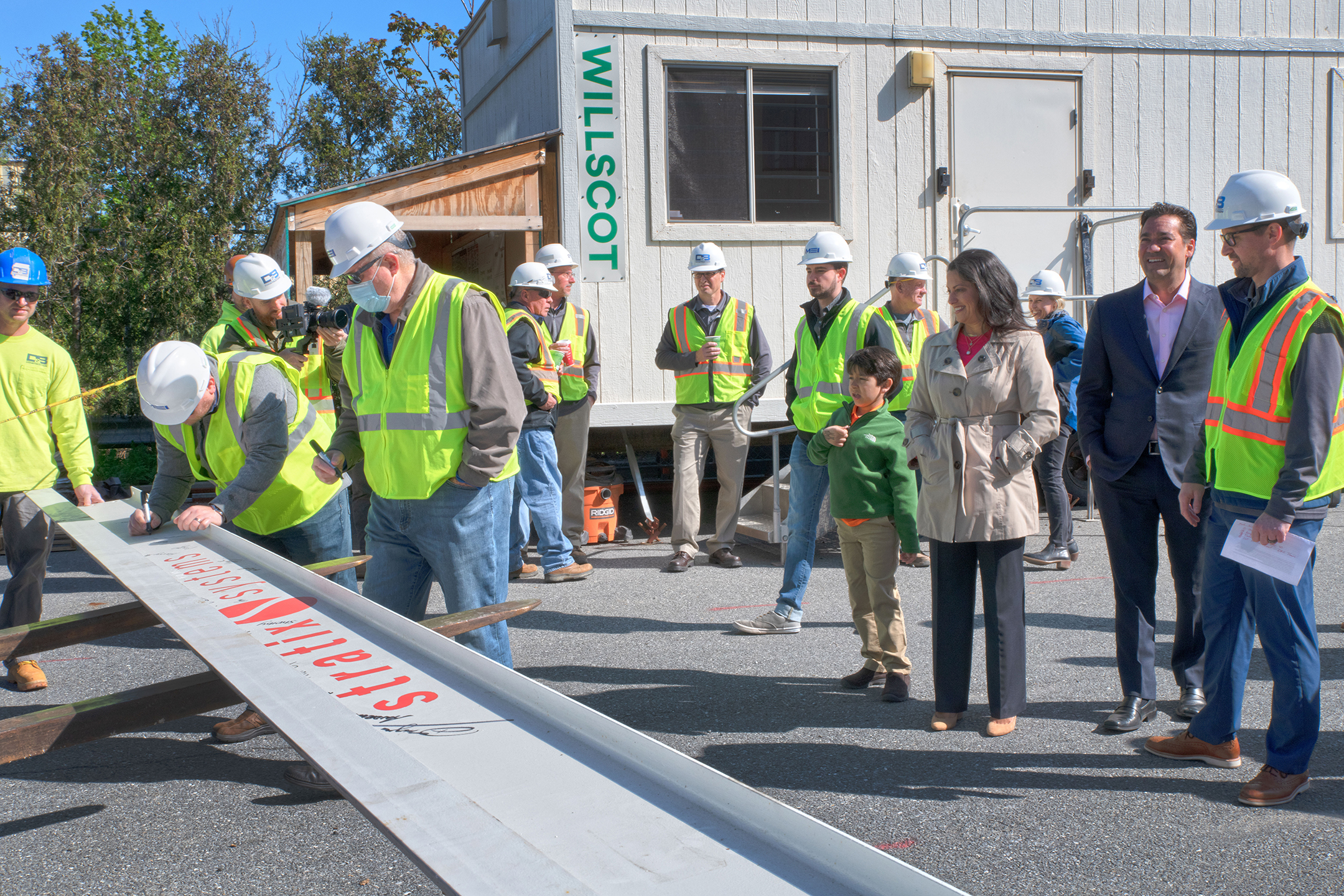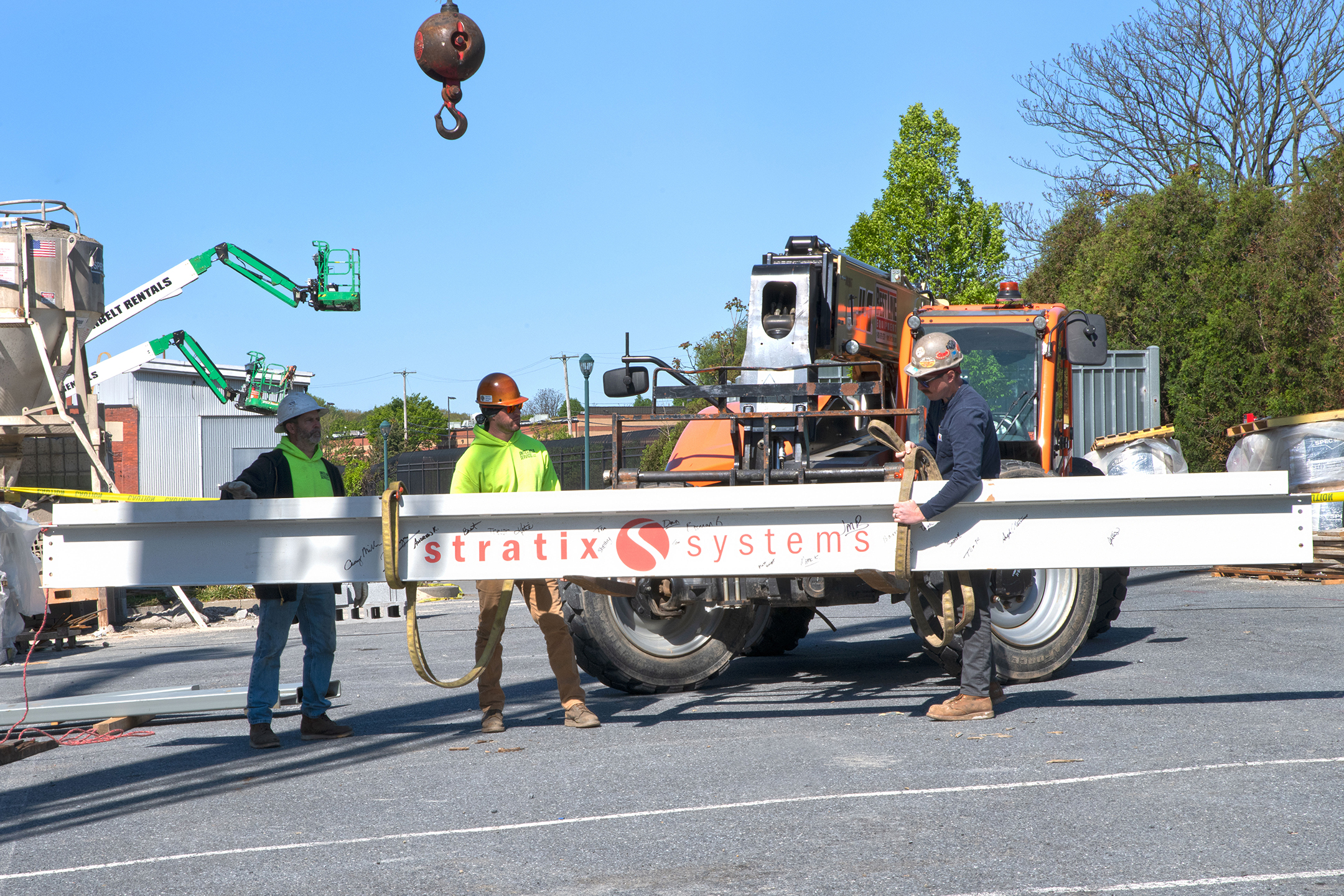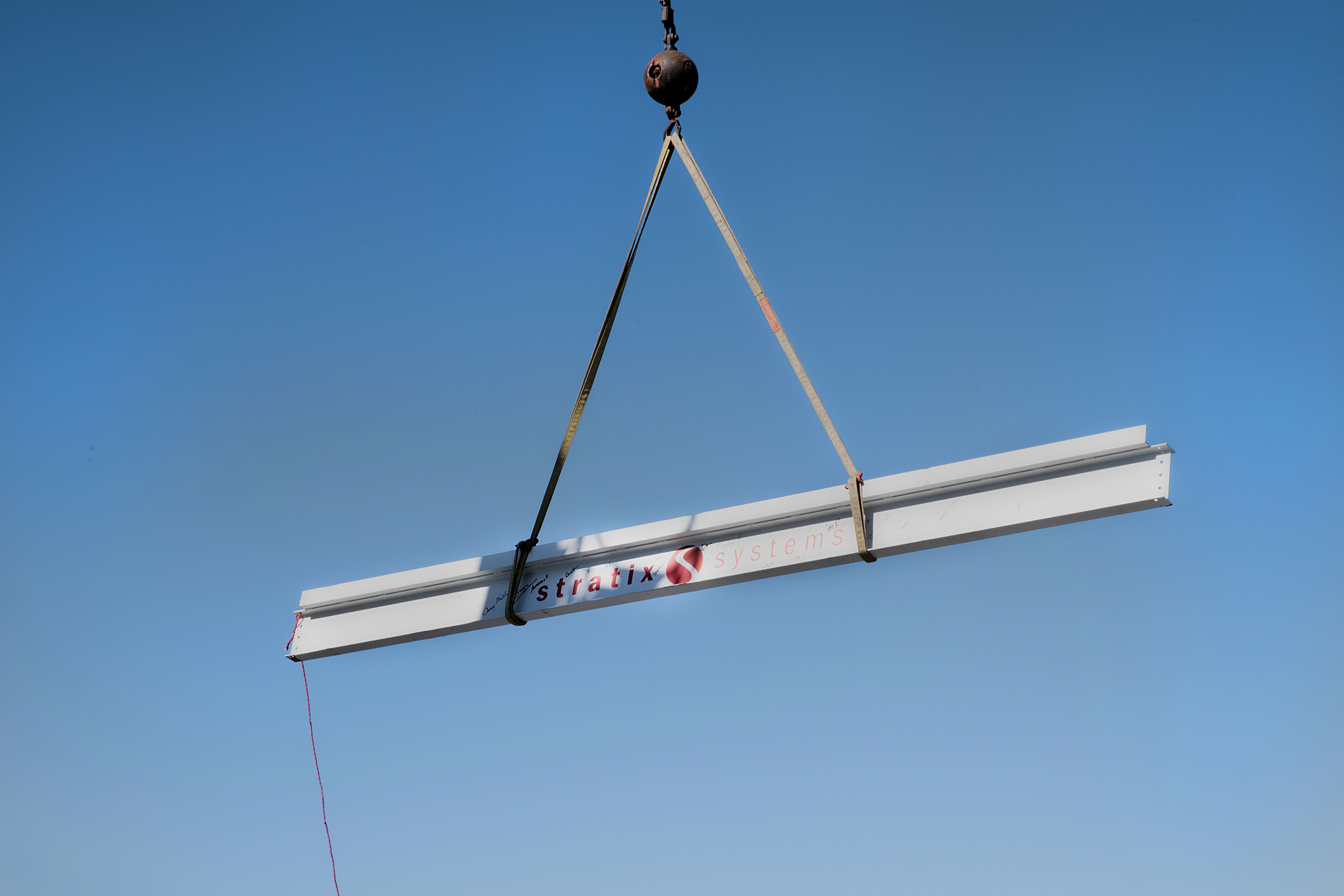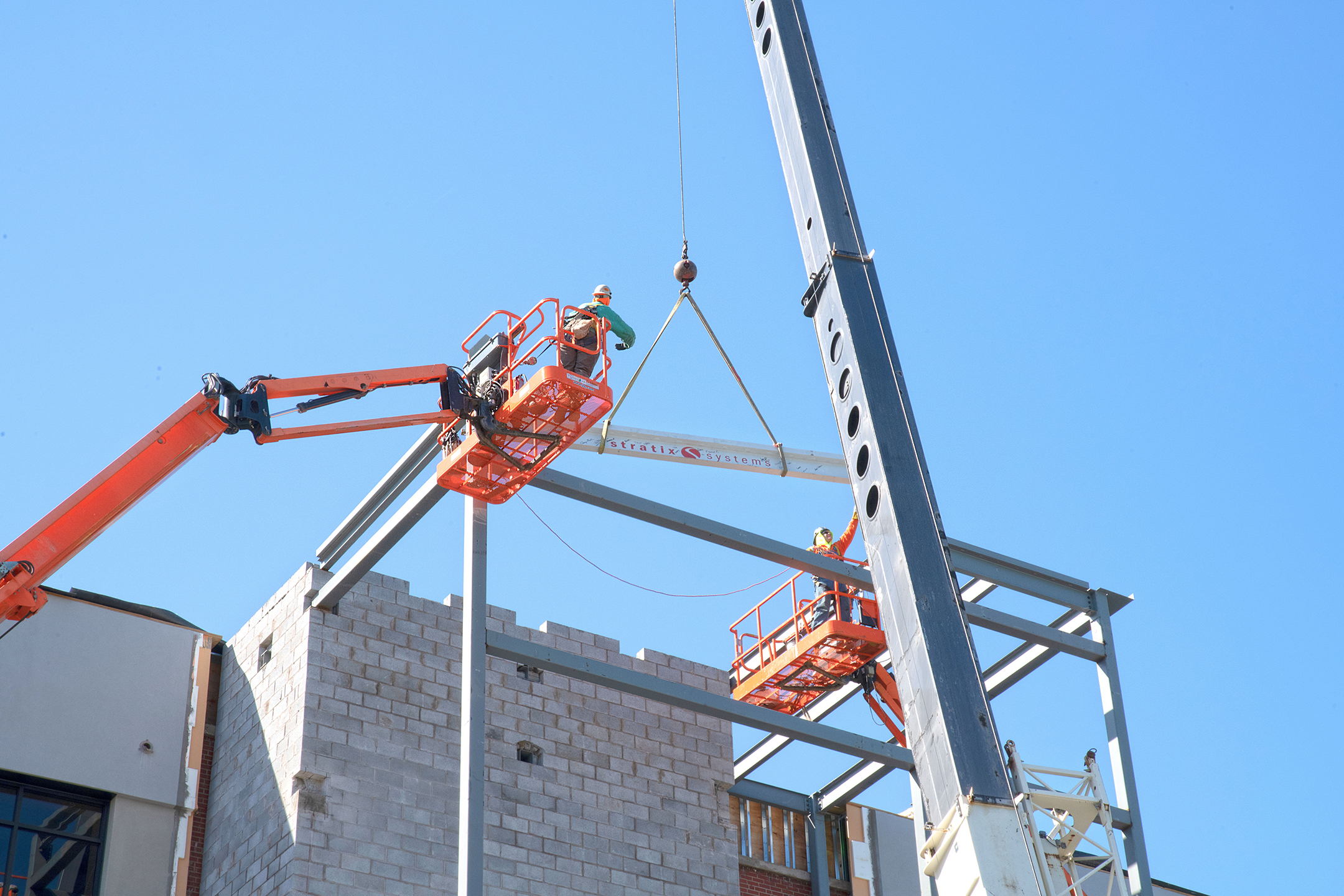 Dan Gring, Chief Executive Officer of D&B Construction, commented on the importance of high-end commercial office renovations such as this one: "Adaptive reuse projects like the Stratix Systems corporate headquarters are important because they revitalize historic buildings, creating a stronger future in the community. We're thrilled to lead the project team."
According to Brent Simone, Stratix Systems president, "We think it's important for us to reinvest in our community. In fact, we're committed to that philosophy. That's why we chose the former Wyomissing Industries property. Not only is it a gorgeous building, one with a significant history for Wyomissing and Berks County, it gives us the size and flexibility to accommodate our growth for many years to come."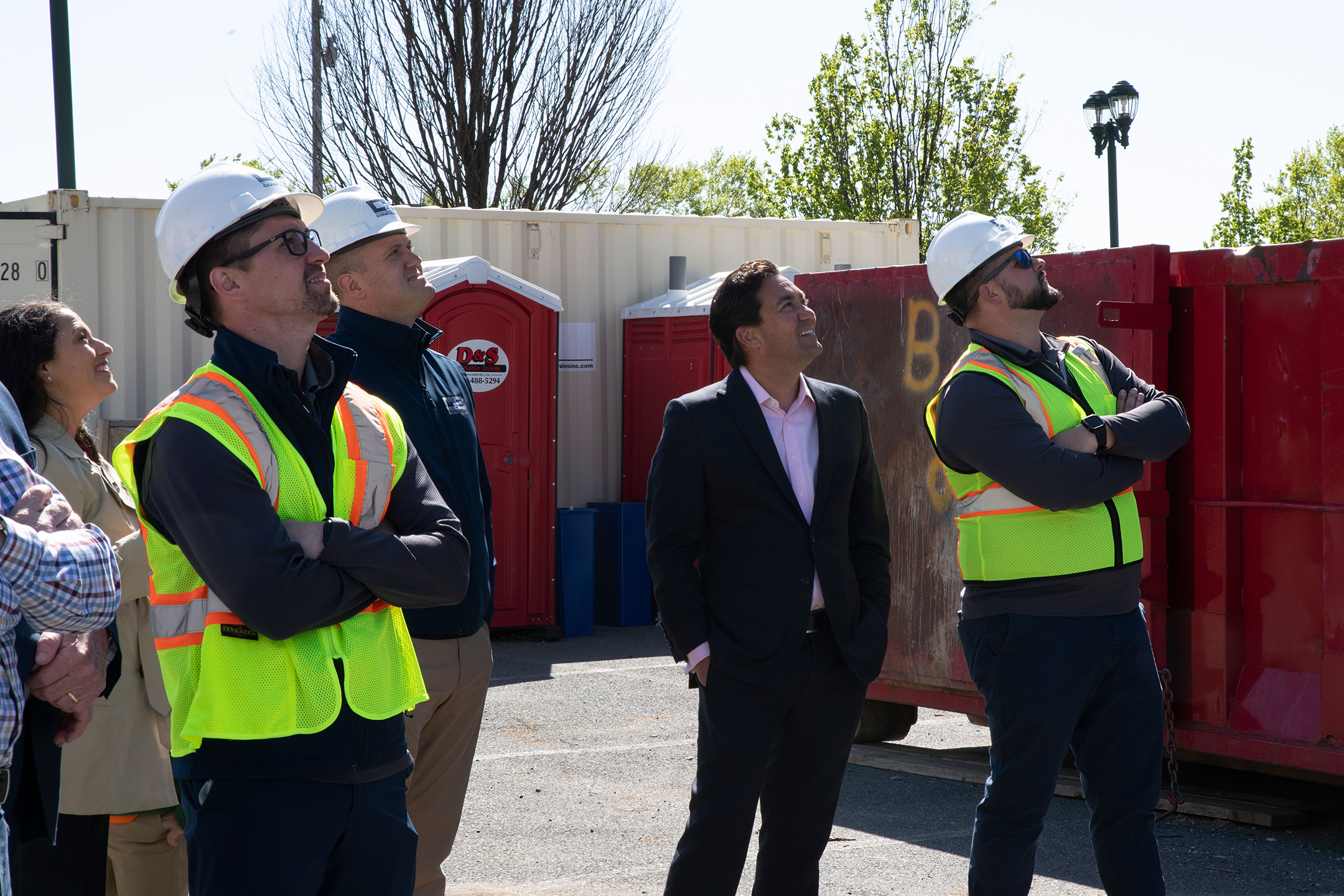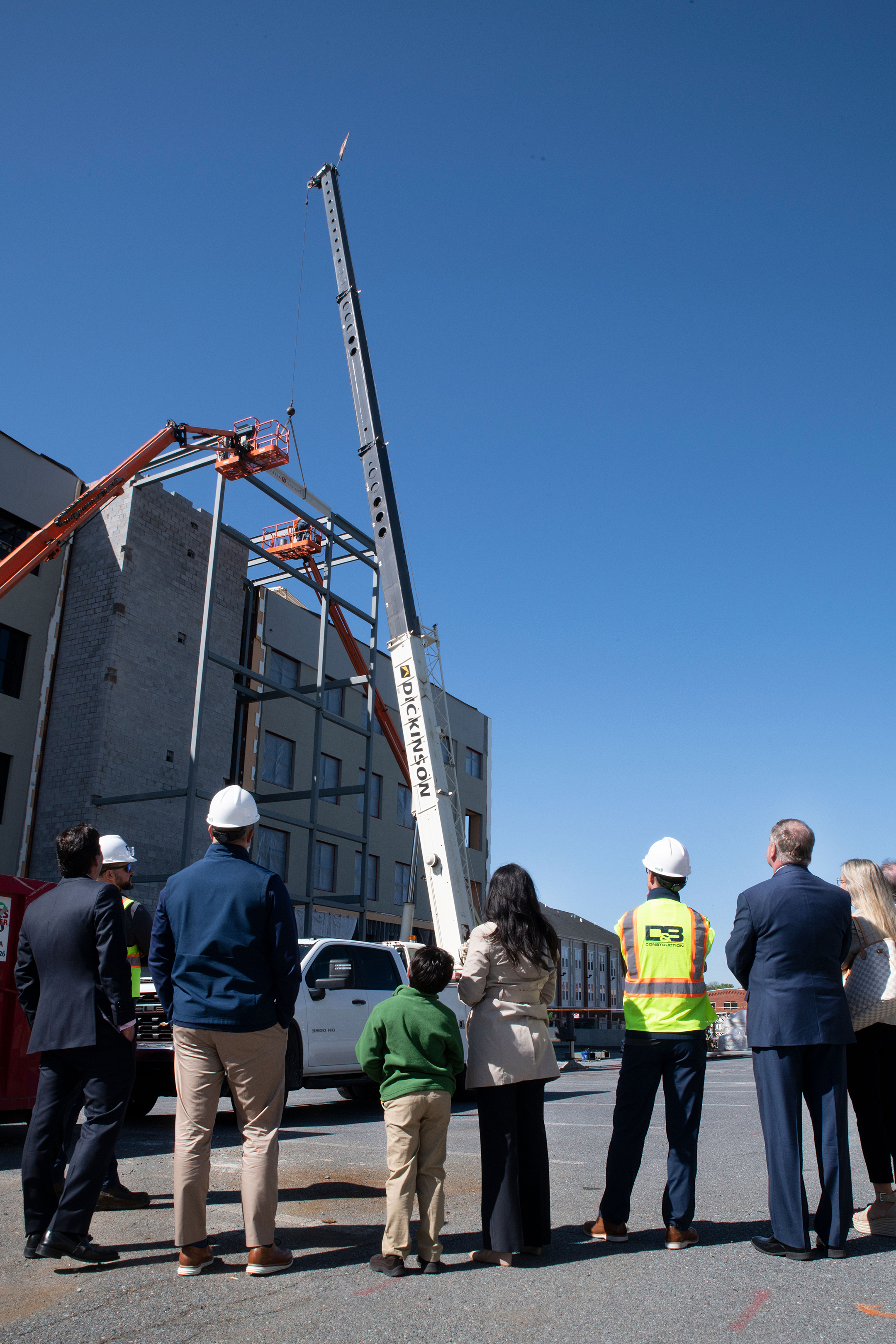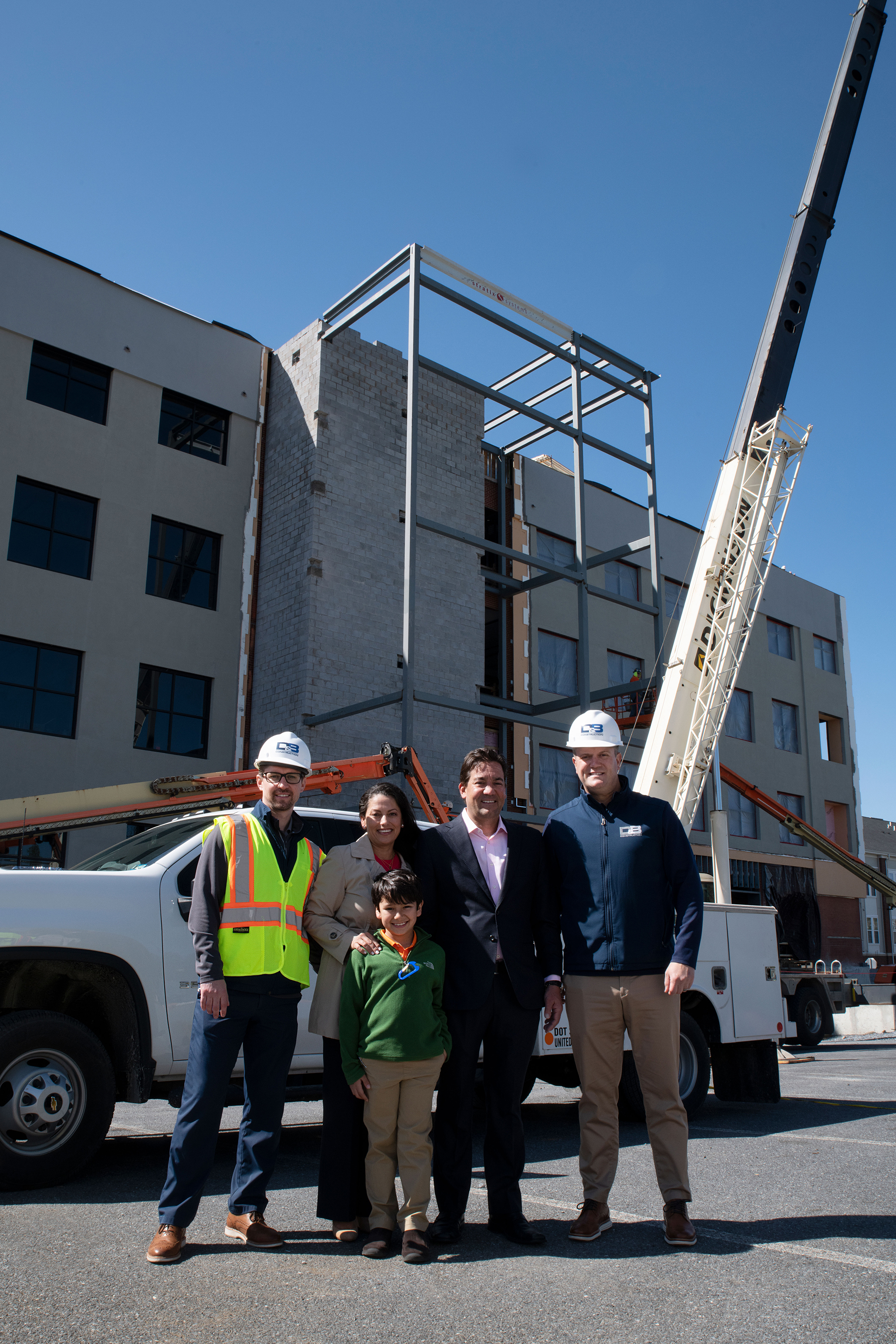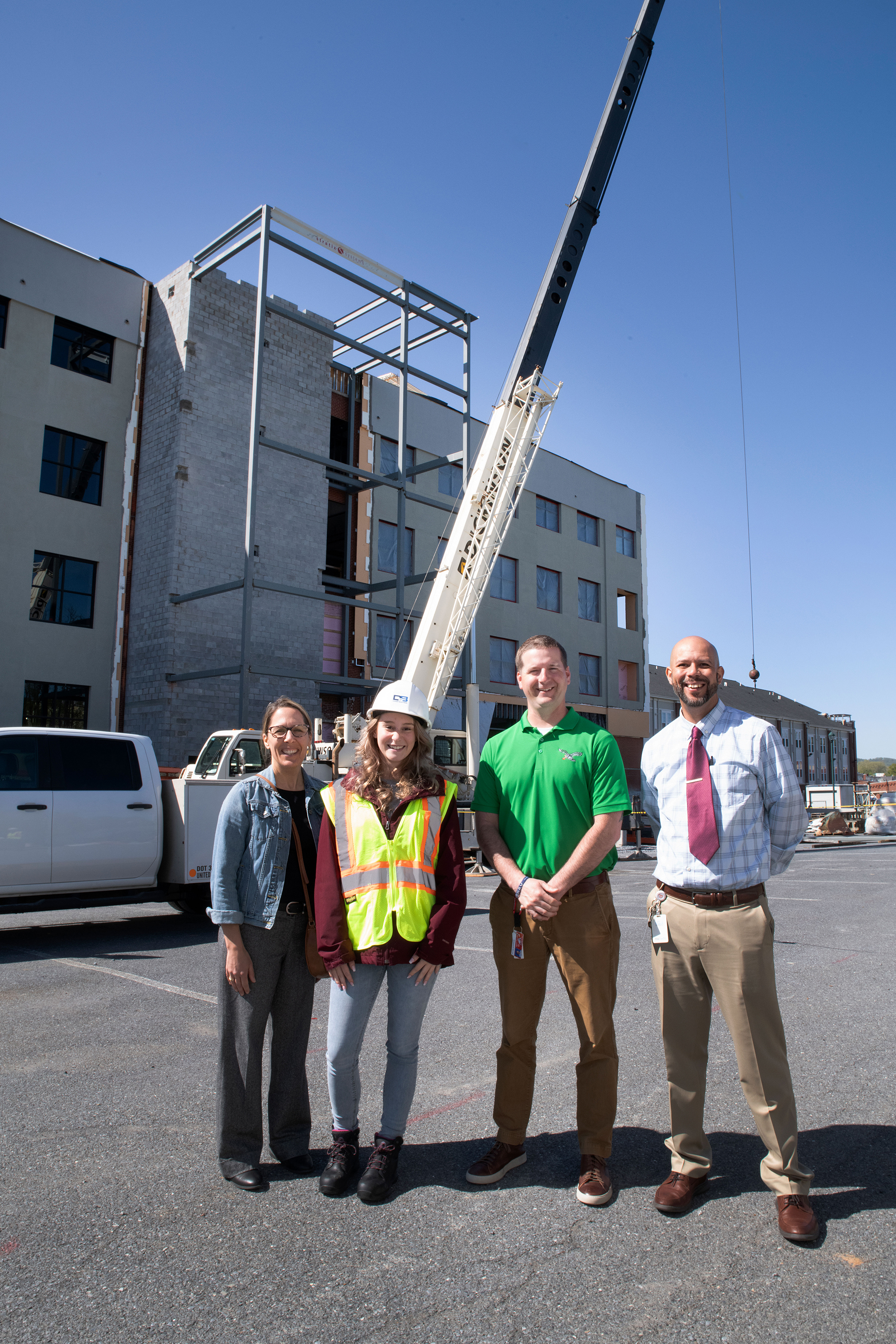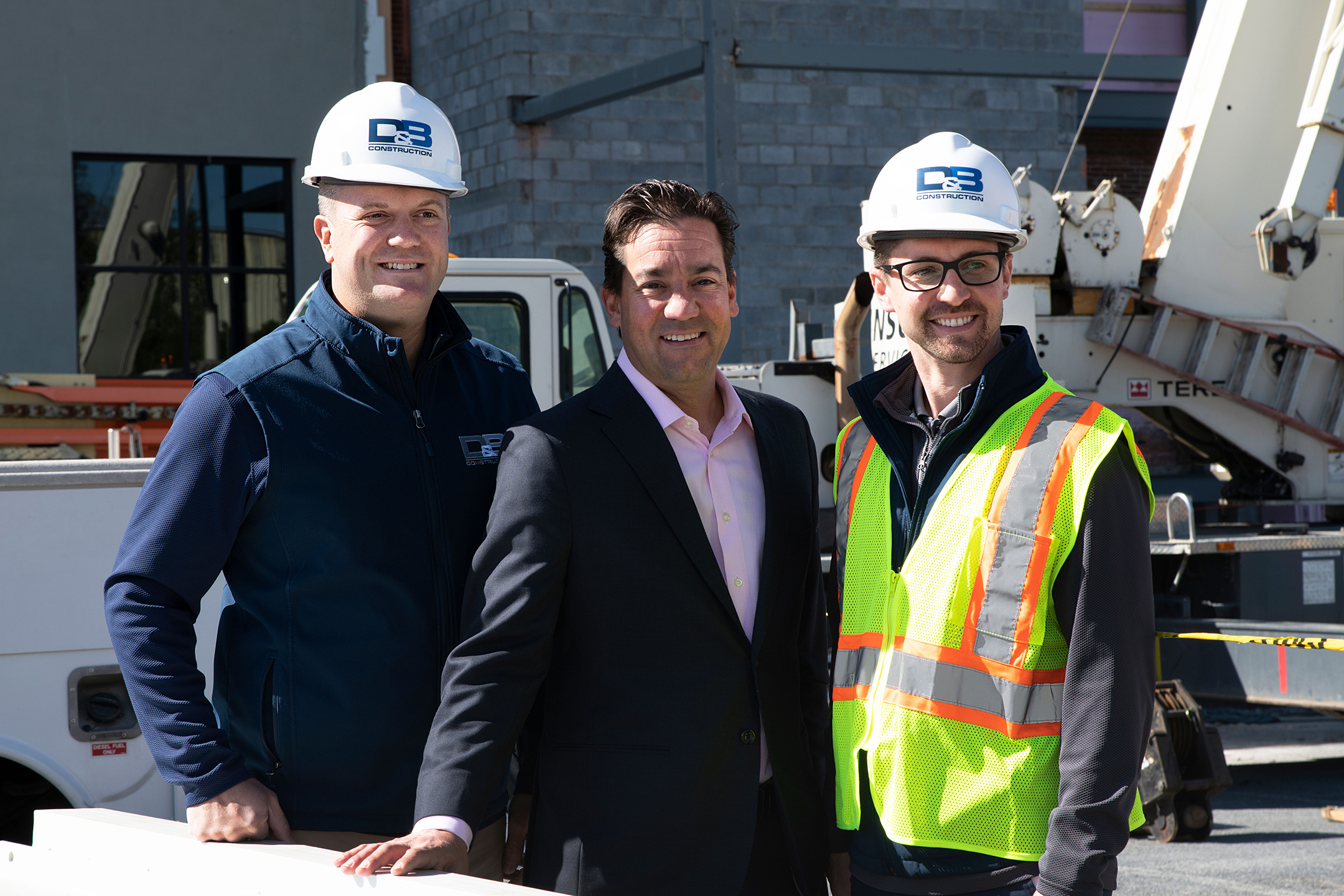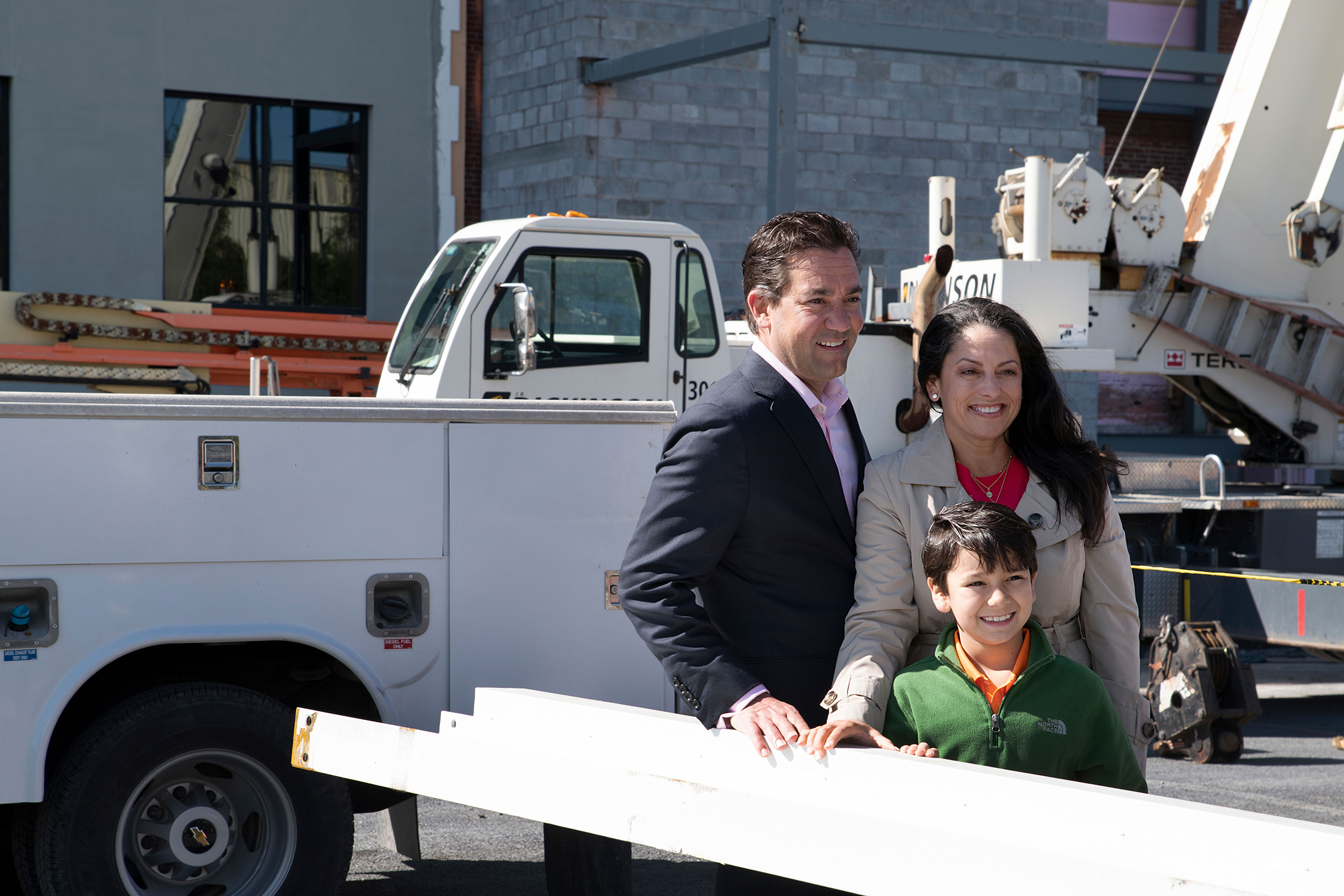 About Stratix Systems:
Stratix Systems is one of the region's leading technology solutions partners. With a history that spans nearly 50 years, more than 130 IT professionals, and offices in Wyomissing, Bethlehem, King of Prussia and York, Pennsylvania, as well as Edison, New Jersey — it's no wonder why Stratix Systems is the partner of choice for over 6,500 organizations throughout Pennsylvania and New Jersey. Very few providers in the country can match the vast array of technology solutions and responsive service available from Stratix Systems. Whatever a client's technology needs — Managed IT Services, Cybersecurity, Imaging & Printing Solutions or Document Management, Stratix Systems has the people, the technologies, the expertise and the experience to deliver the advanced solutions and support clients rely on. Stratix Systems has earned recognition as a member of the prestigious Inc. 5000, as well as recognition as one of the fastest growing companies from both Lehigh Valley Business and the Greater Reading Chamber Alliance. The company has also been recognized by Ricoh USA with Ricoh's Circle of Excellence designation and Ricoh USA's President's Award. Stratix Systems has repeatedly earned certification as a Pros Elite 100 dealer – the only Pros Elite 100 dealer in the region – a certification that recognizes the top-shelf achievement and client service of the top 100 service organizations in the country. Learn more at www.stratixsystems.com.
About D&B Construction:
Founded in 2010 by Dan Gring and Brennan Reichenbach, D&B Construction has grown into one of the region's most trusted construction firms. Headquartered in Reading, Pennsylvania the company is driven by a commitment to quality and transparency. They have grown from the two founding members to over 50 employees with an additional office outside of Philadelphia to conveniently serve the Delaware Valley region. Today they are a full-service construction management firm offering a variety of services to commercial clients in the healthcare, multi-family, professional office, retail / hospitality, institutional, and industrial sectors. Delivering an individualized, superior experience to all of our clients, D&B is a team of genuinely good people who love to build and work hard, with their success built upon long-standing relationships anchored in honesty, trust, and fairness. Leveraging vast design and build experience, D&B is the conduit for business owners, corporations, and developers looking to enhance the places in which they work, grow, and invest. Completing projects safely, within budget, and on time to minimize any disruption to business is always top priority. For more information, visit online at: dbconstructiongrp.com.
Just over a year ago, D&B Construction began demolition of the exterior and interior of an 80,000 SF building in the heart of Wyomissing, PA. The culmination of this design-build core and shell project will reveal a completely renovated building offering five stories of high-end commercial office space. The building will be home to the headquarters of Stratix Systems, a leading technology solutions partner that is rooted in Wyomissing. Three floors totaling 45,000 SF of space will be fit out for Stratix Systems and two floors totaling 30,000 SF will be available for future tenants.

Some highlights of this project include:
-Asbestos abatement and lead paint removal
-The removal of all interior furnishings, finishes, partition walls, and MEP's to make way for all new floor configurations and finishes specific to Stratix's wishes and providing clear space for future tenants
-Removal of sprinkler and fire alarm systems to allow for all new NFPA 13 sprinkler systems, including a new fire pump and fire alarm systems
-Removal of existing exterior insulation finish system and aluminum windows made way for an upgraded EIFS and enlarged aluminum windows restored to their original size.
-Removal of the entire roofing system and entrance vestibules / porticos to make way for a completely new roof system, as well as a five-story storefront entrance with stairs and two passenger elevators
-A freight elevator and loading docks are also being added to the building, while the fifth floor receives an expansion
-Given the intricacies of this project and the fact that safety is our standard at D&B, a full site specific safety plan was created and implemented for this project, including bi-weekly JSA/JHA, weekly site meetings, confined space training and regularly scheduled scaffold inspections.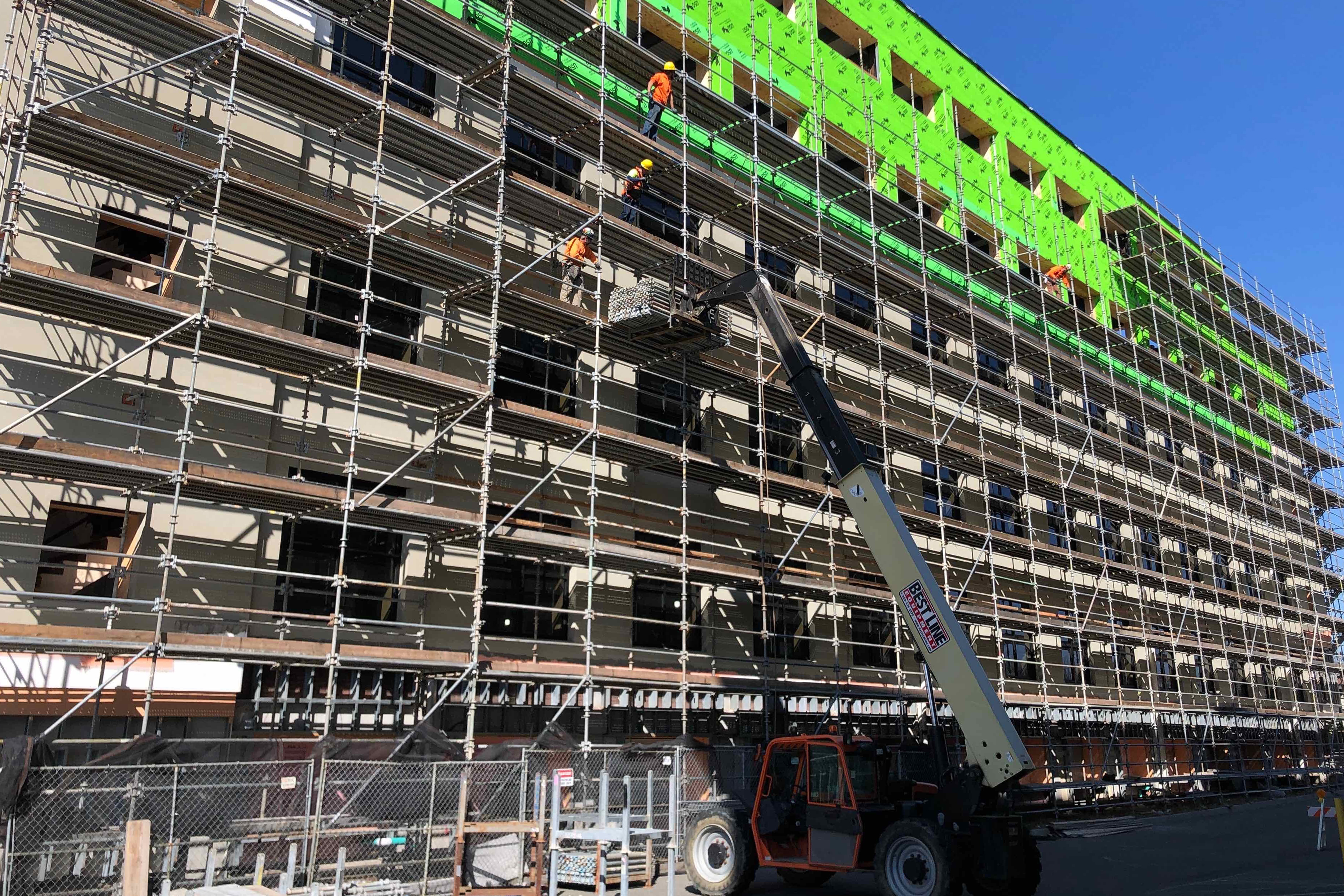 Stepping Back in Time to the Building's Original Pioneers:
Like many adaptive reuse projects, this building comes with a rich history: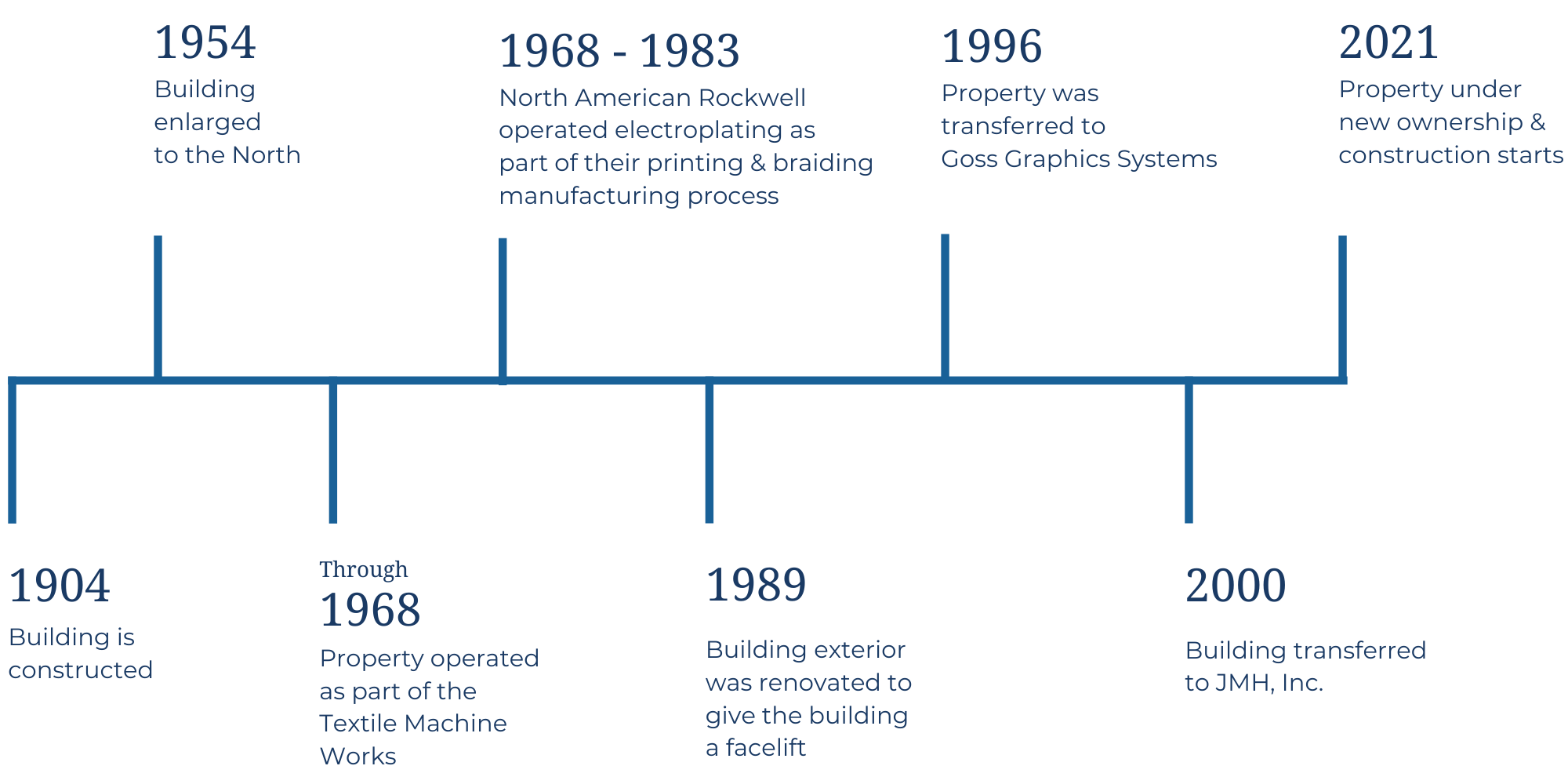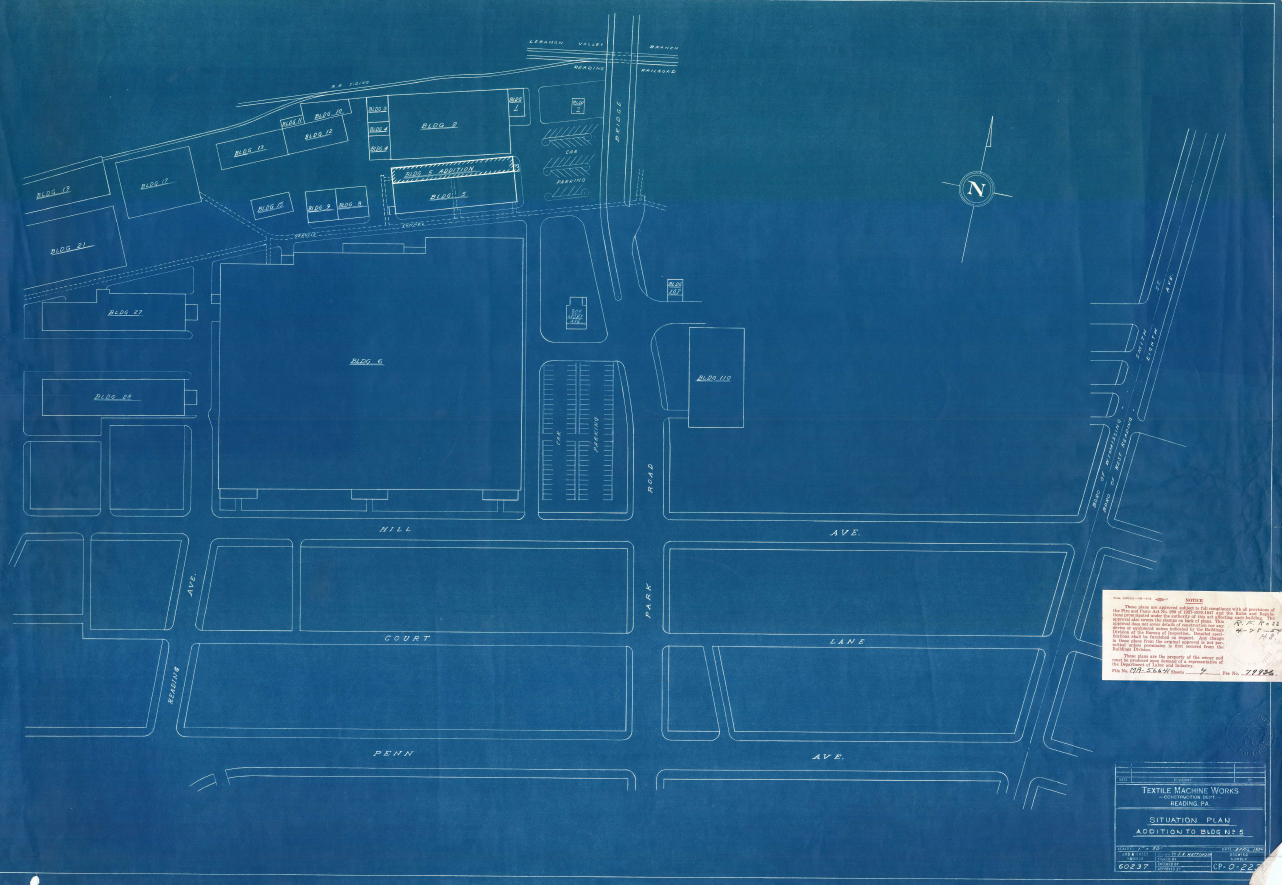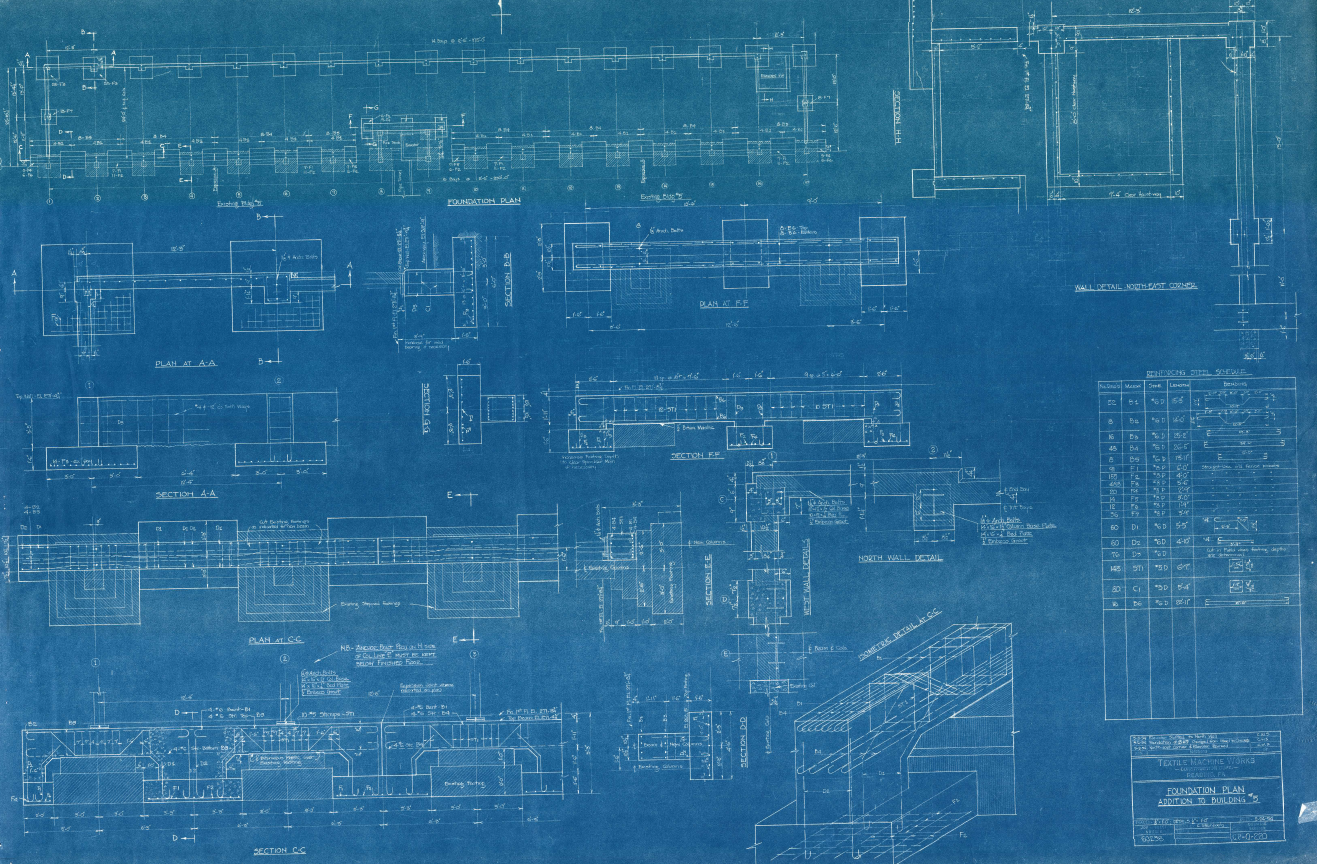 The building was part of the original Wyomissing Industries, a multi-faceted manufacturing enterprise founded by Ferdinand Thun and Henry Janssen in 1906 when they incorporated their three main businesses: the Textile Machine Works (soon to be the future home of Stratix Systems), Narrow Fabric Company (braided products), and the largest full-fashioned knitting mill in the world, the Berkshire Knitting Mills (hosiery and fabrics).
In 1969, following the decline of nylon, the nation's first outlet center was purchased by VF Corporation. The VF Outlet had six million visiting shoppers annual during its peak, and in 1991 Reading was officially declared "The Outlet Capital of the World." Today UGI Energy Services' headquarters, Teleflex, and Tower Health System's collaboration with Drexel University's College of Medicine Branch, along with updated restaurant and retail offerings, can be found at the new Knitting Mills that locals and visitors alike have come to know and love.
Adaptive Reuse: A Delicate Balance of Preserving A Building While Paving the Way for the Future
In addition to D&B employees and the project architect, RHJ Associates, approximately 45 of our dedicated Trade Partners, made up of both individuals and entire organizations, have been collectively working to revitalize this space. One such Trade Partner is Pullman Services, who was on site for about four months completing a variety of tasks involving structural repairs to the existing building and installing temporary lintels so more windows could be cut into the building façade. As part of their structural repairs, Pullman restored deteriorated concrete on over 50 columns and girders in the original portion of the building. Their Foreman, Jamie, referred to the project as a unique job. "I've never seen columns built like this in my 20 years in the industry," he explained.
Some of the Trade Partners on this project have multiple contracts from demolition into core and shell. Once all is said and done, approximately 45,000 man hours will have been spent completing this project between over 100 individuals, ranging from Project Manager to laborer.
Some other key players in the building's transformation include the following Trade Partners:
–EHC Associates completed both interior and exterior demolition, as well as asbestos abatement and lead paint stabilization.
–Paramount Contracting has completed framing and various exterior work, such as the exterior insulation finishing system. (Learn more about our partnership with them here!)
–Shea Roofing is installing the new roof and aluminum clad panels as part of the new exterior finish system
–United Weld Services LLC is erecting steel, which expanded the fifth-floor roof over 26 feet and will be integral in the new entrance lobby
–B&G Glass is installing new windows throughout the building
–Michael C Wall is completing all HVAC work
–H.B. Frazer Company is heading up the electrical work
–Haller Enterprises, Inc. is leading the plumbing work
Anyone that frequently drives over the bridge on Park Road headed towards the Knitting Mills has undoubtedly received a first row look at the transformation taking place on the building's exterior. For those not from the area, here's a look at the transformation: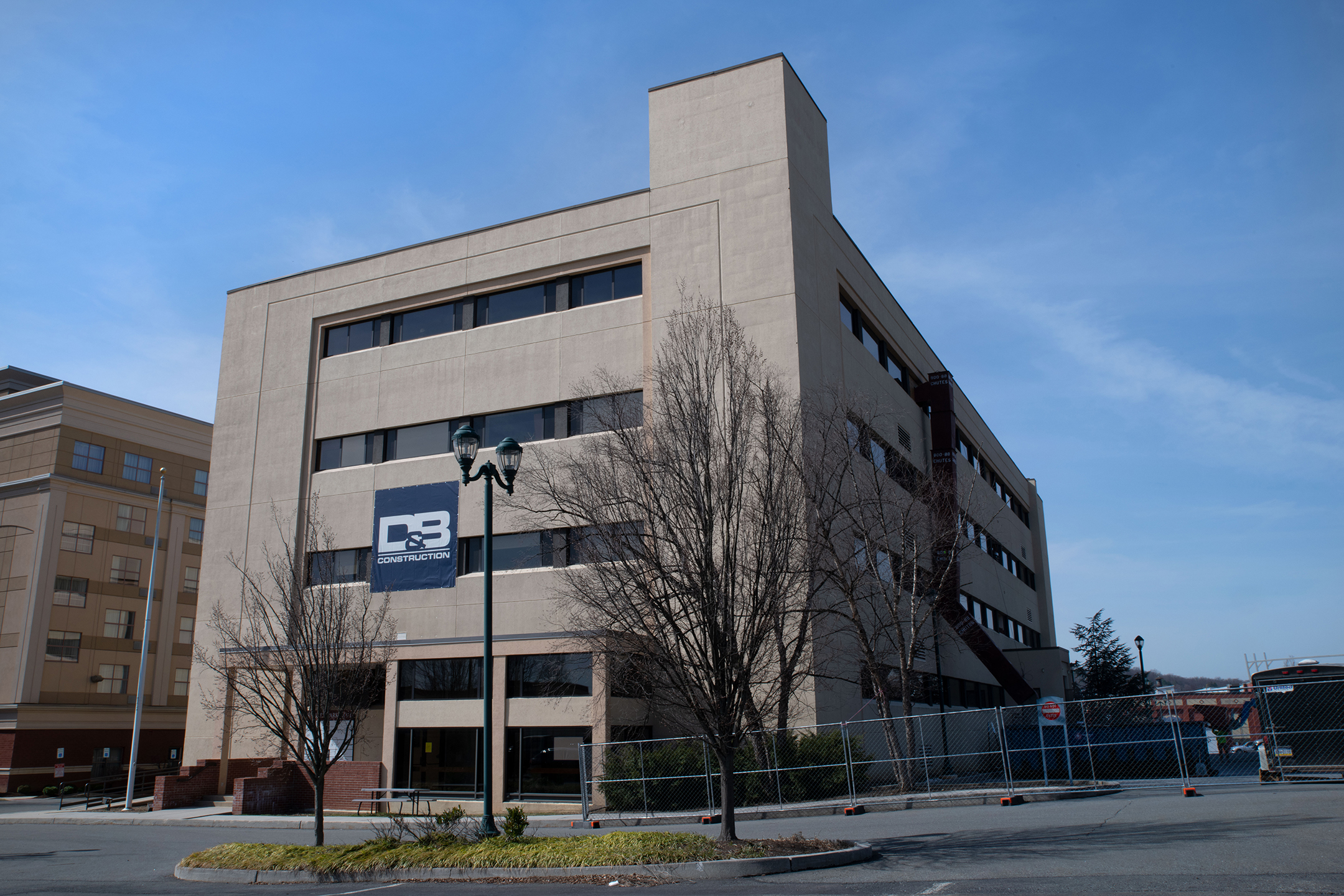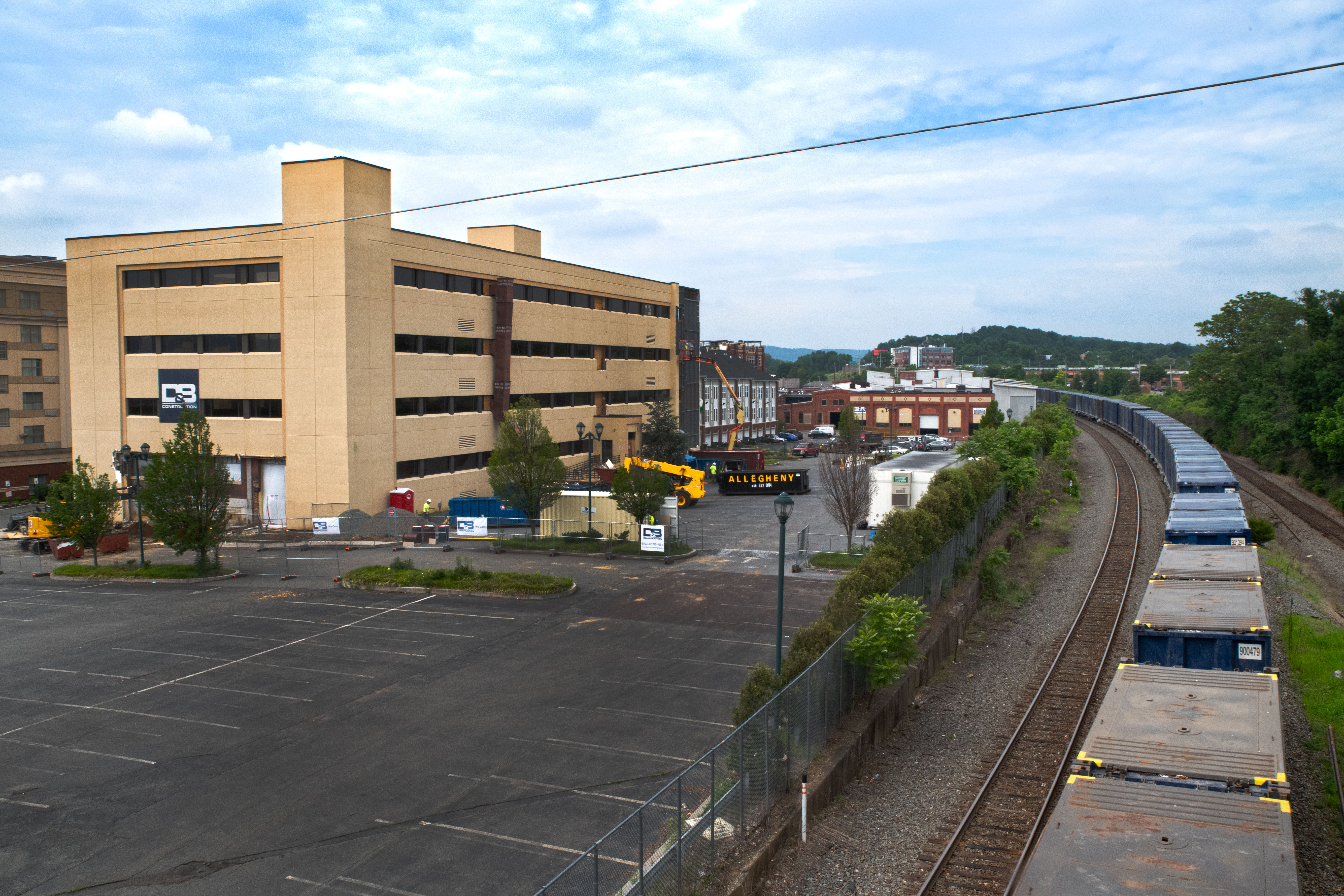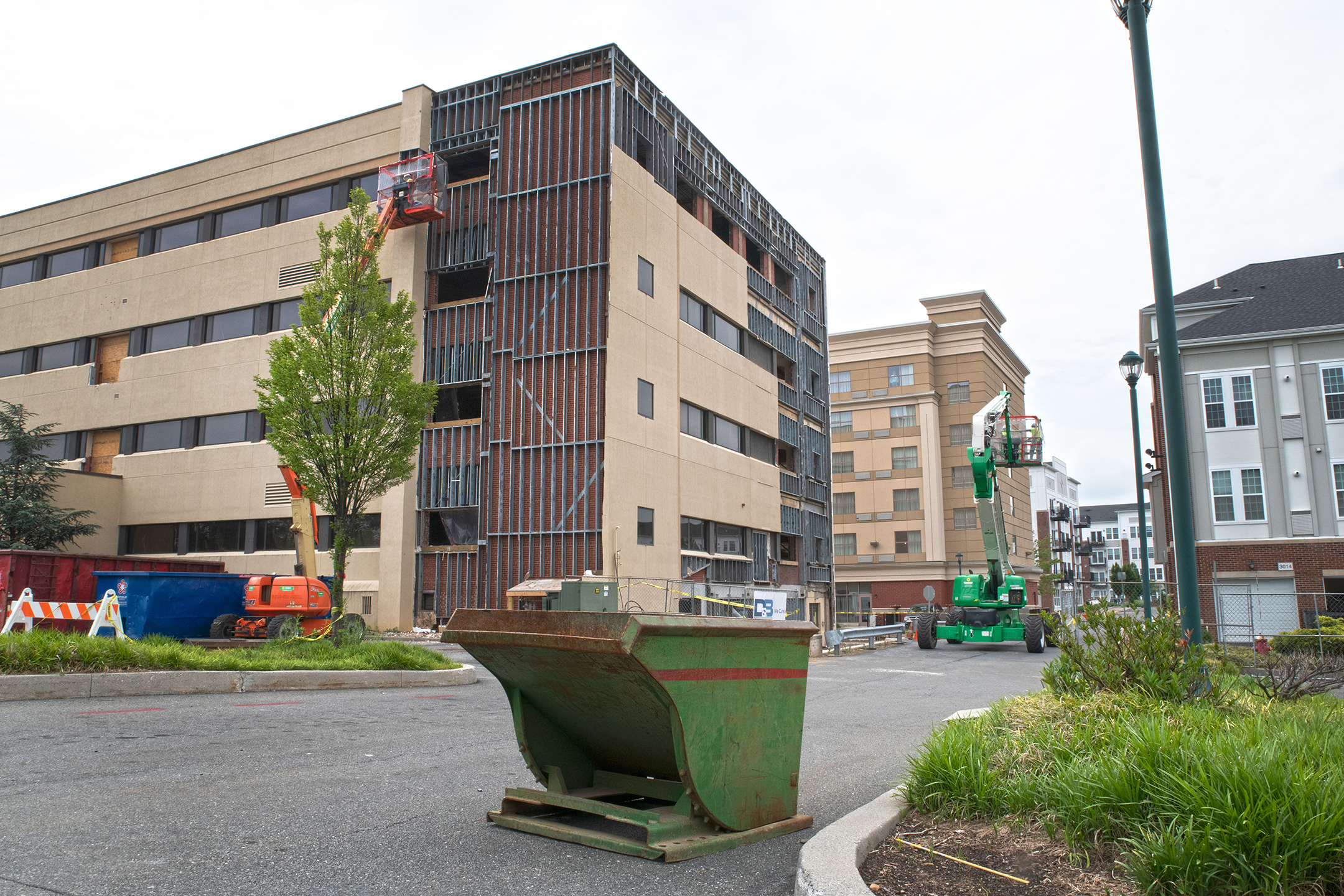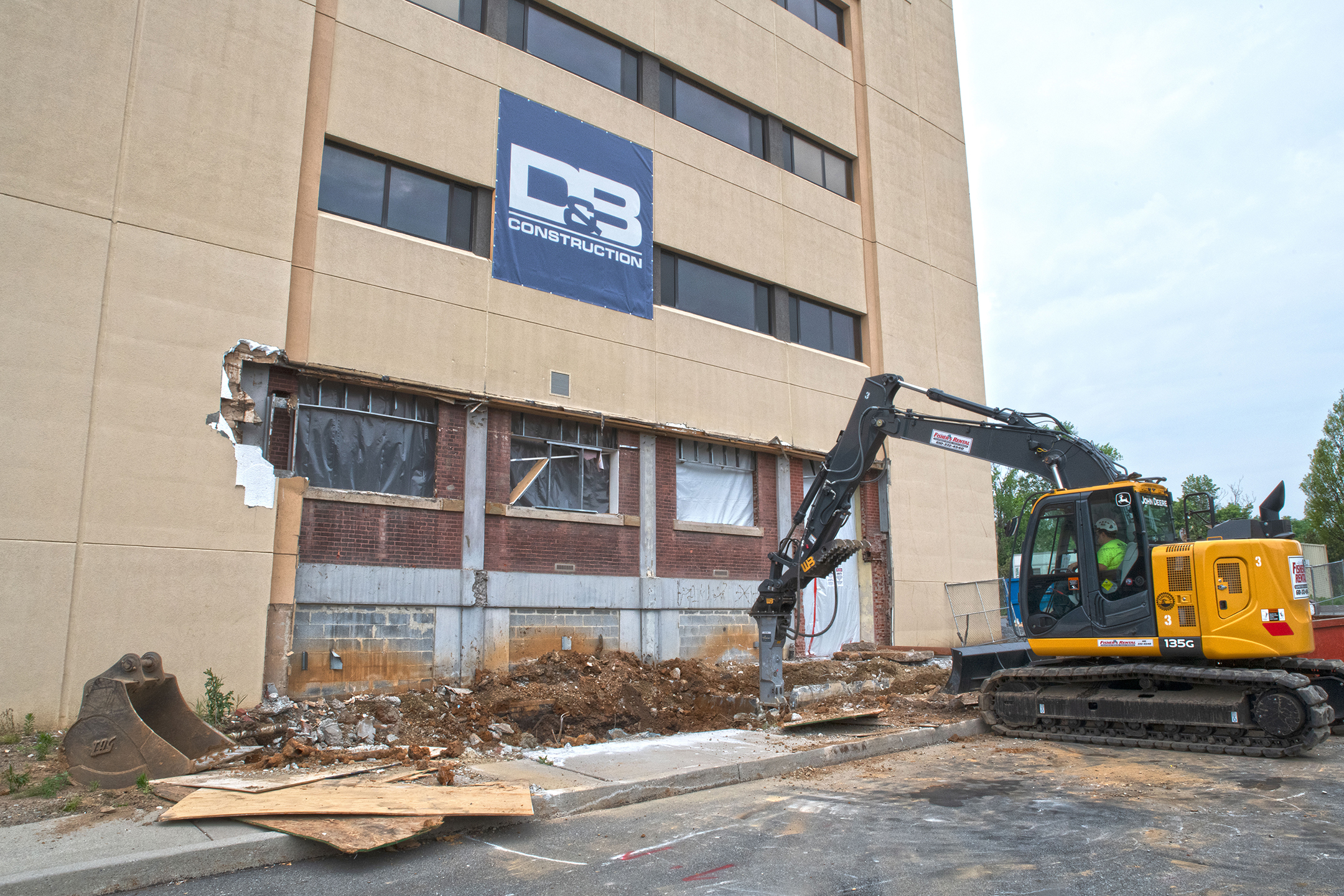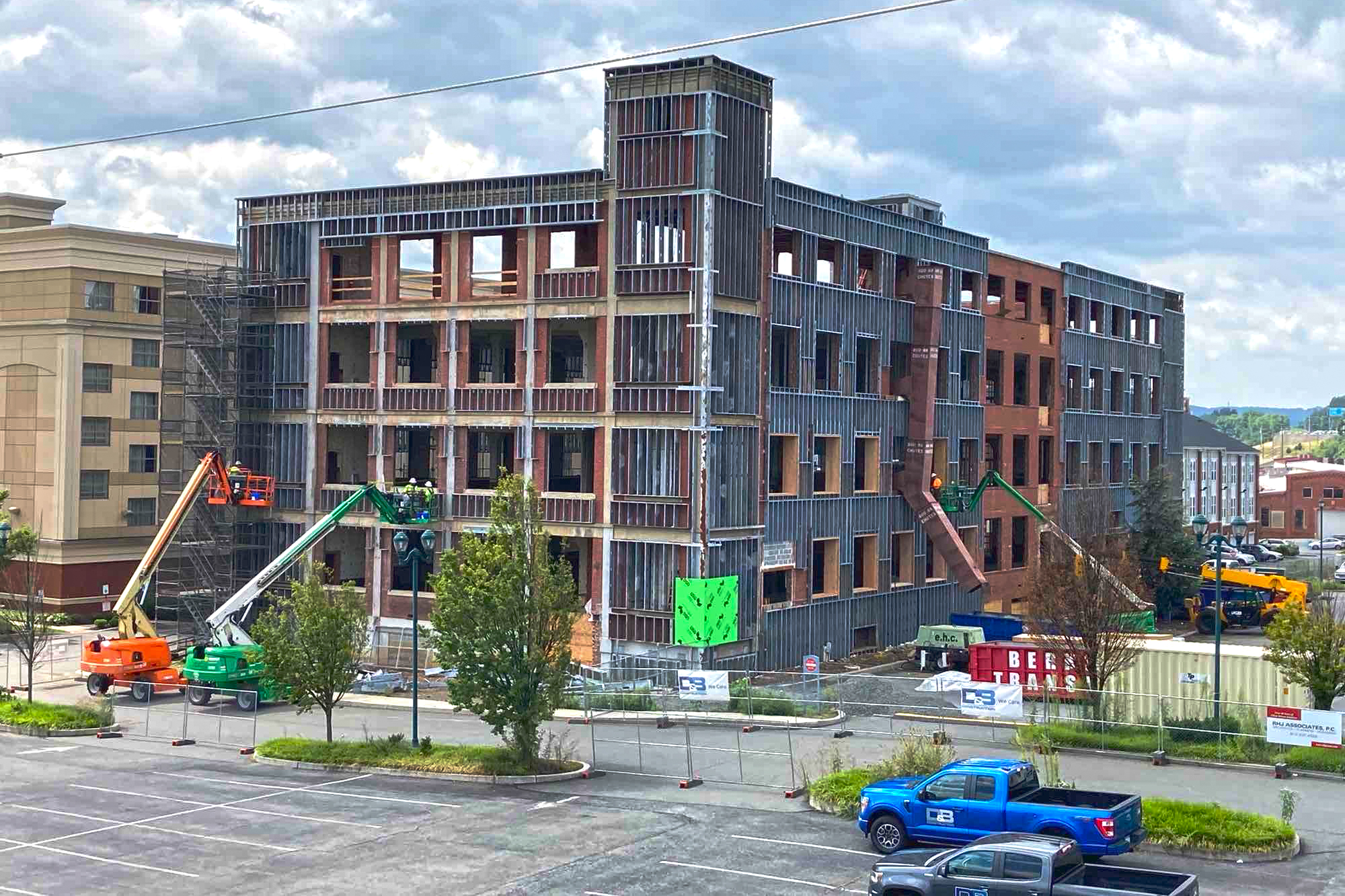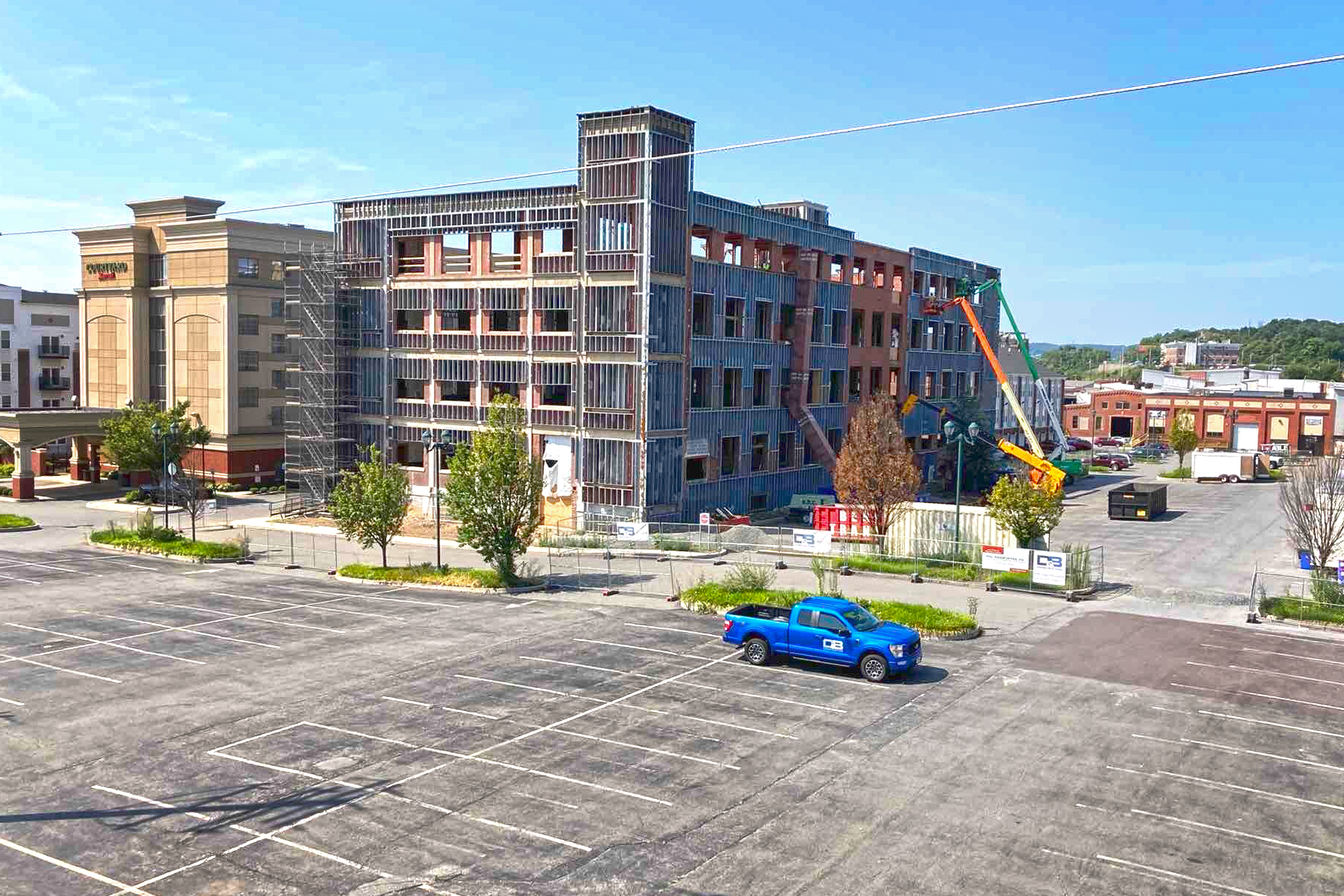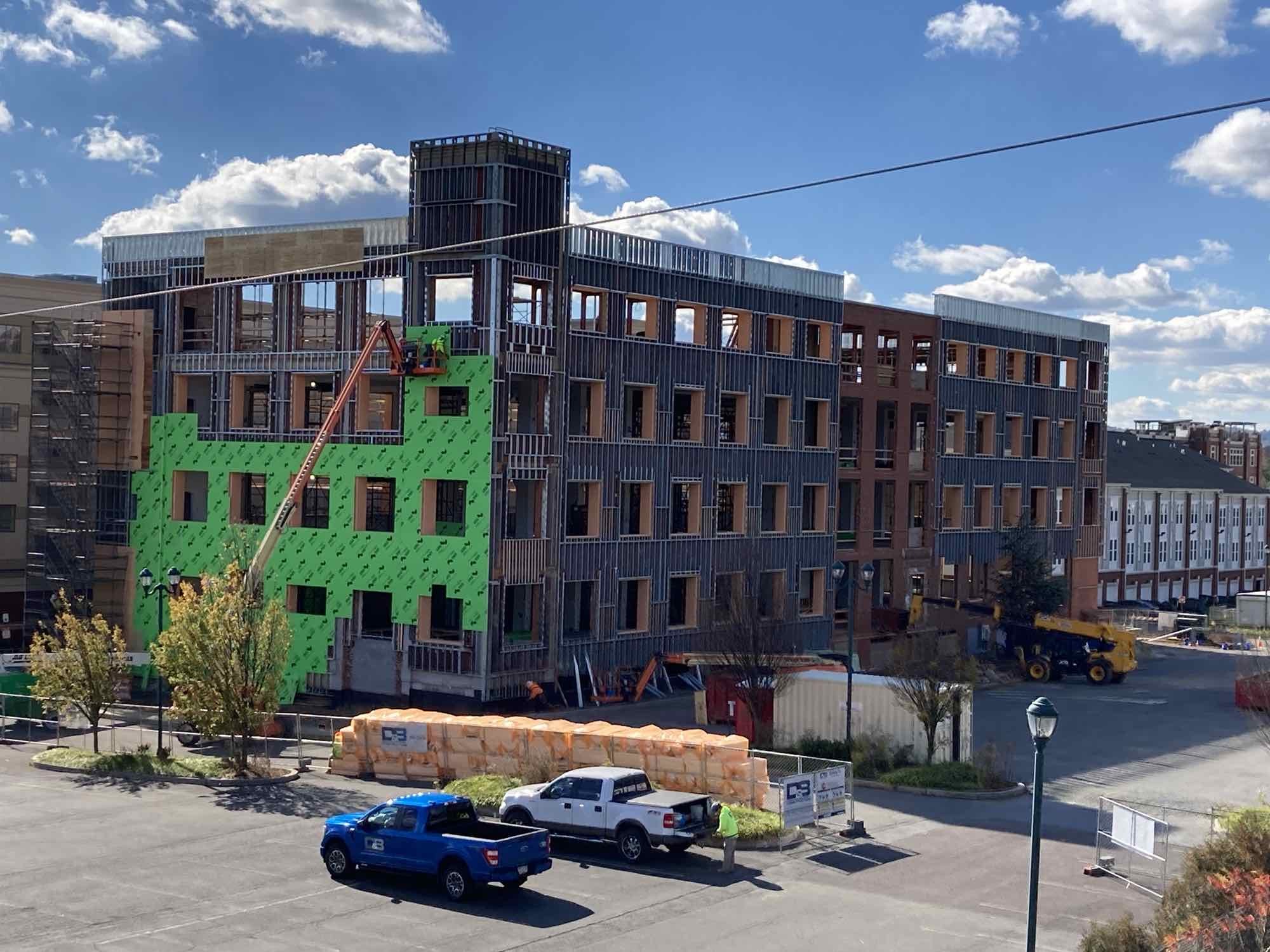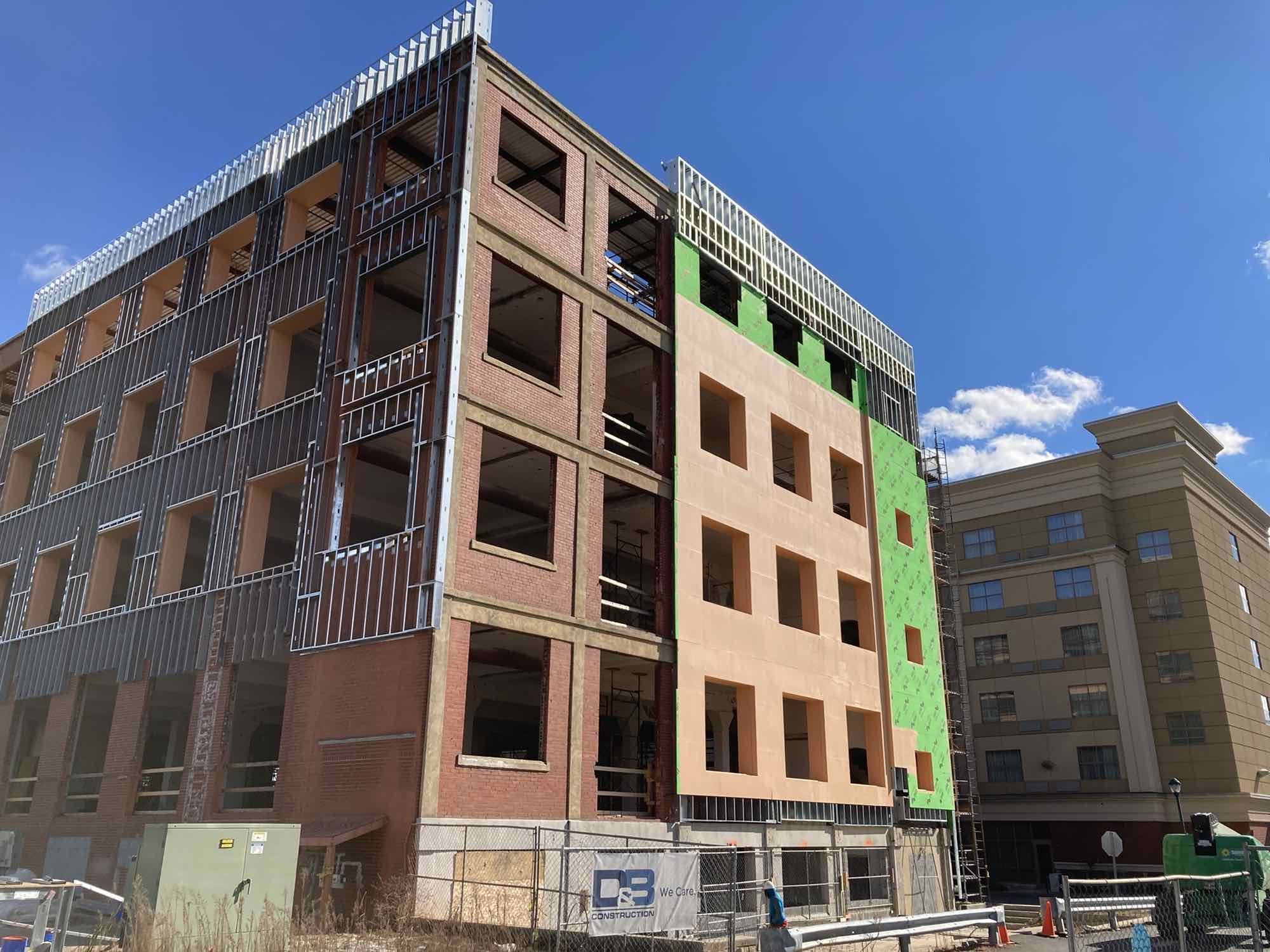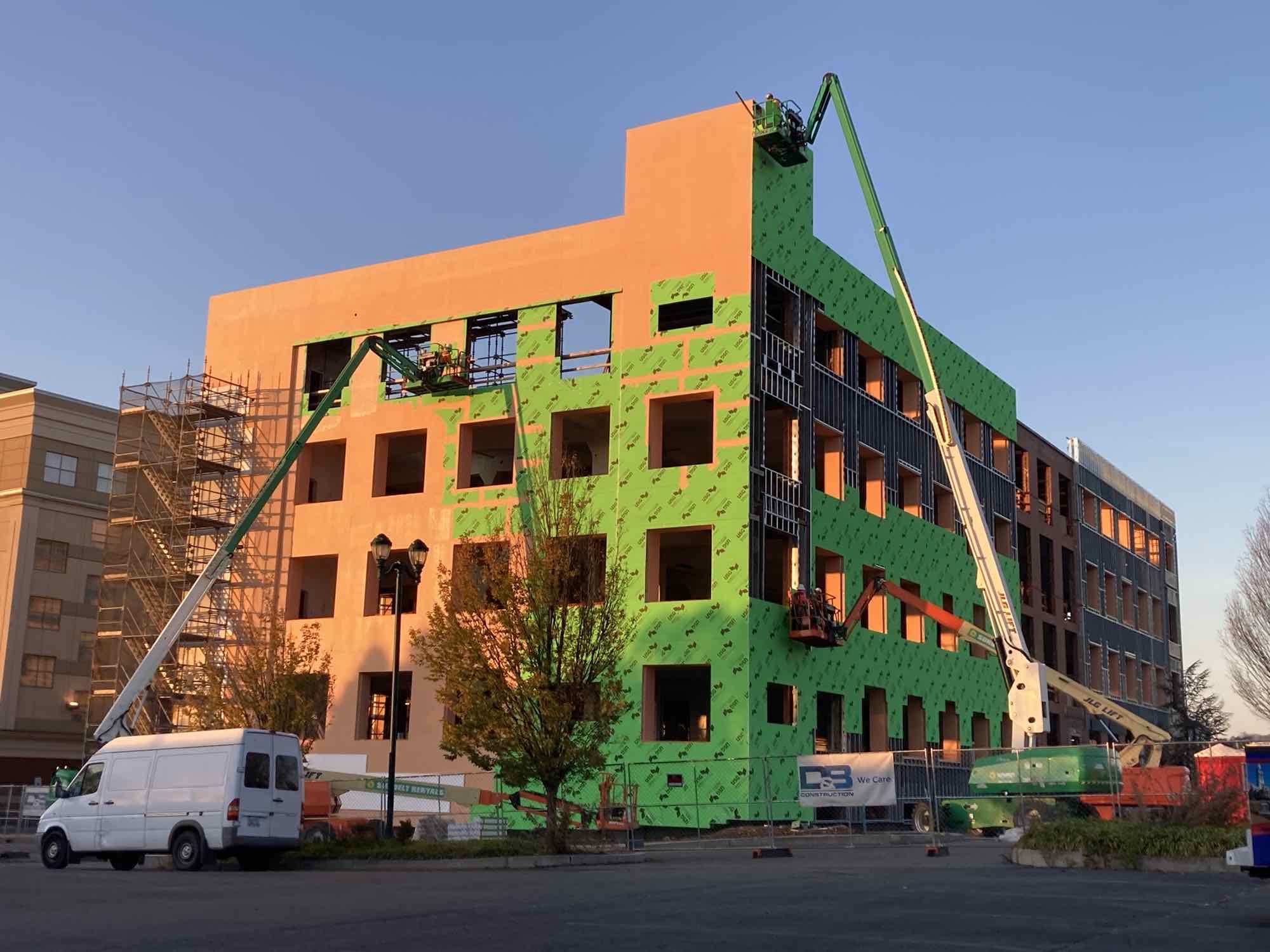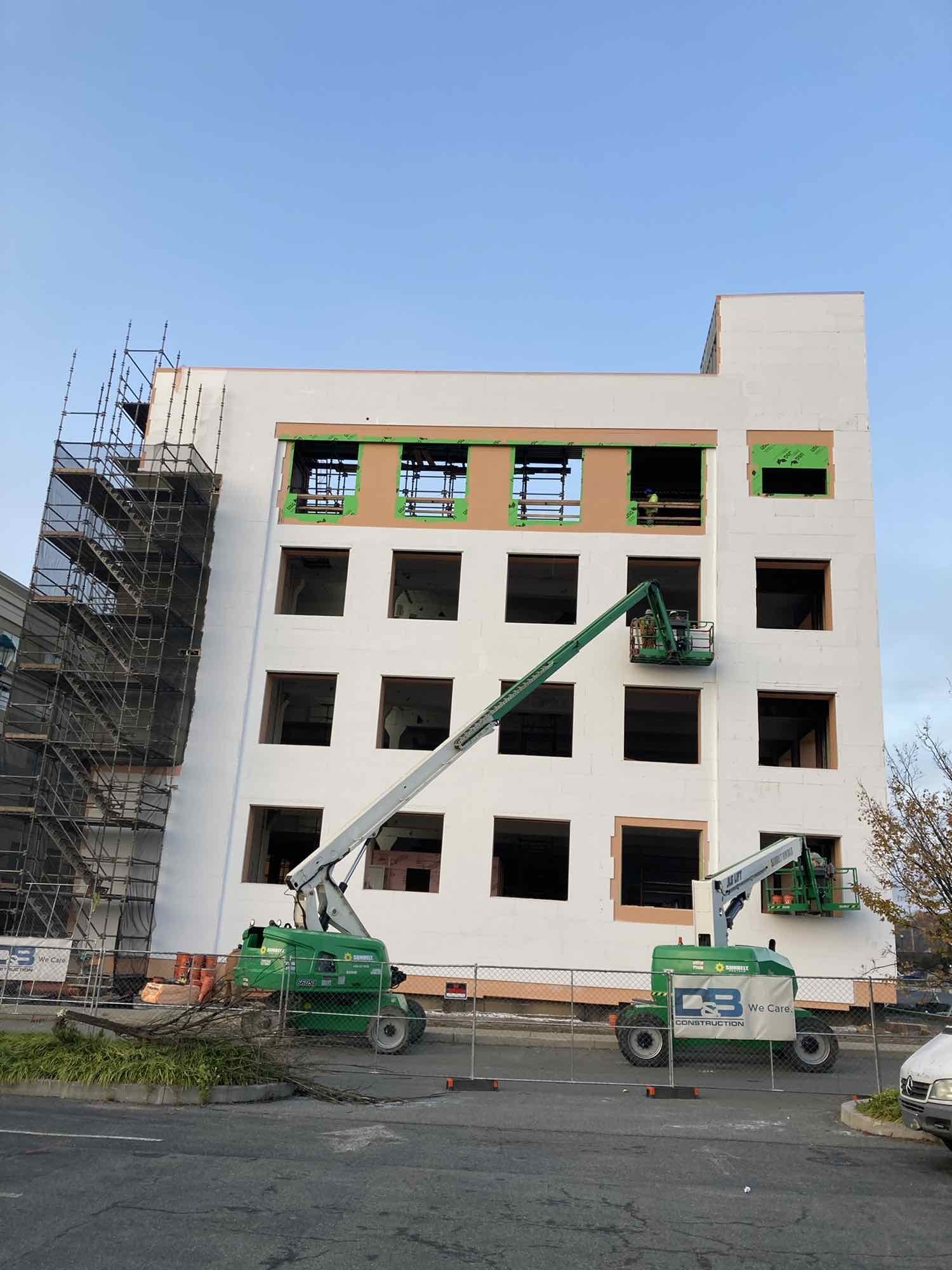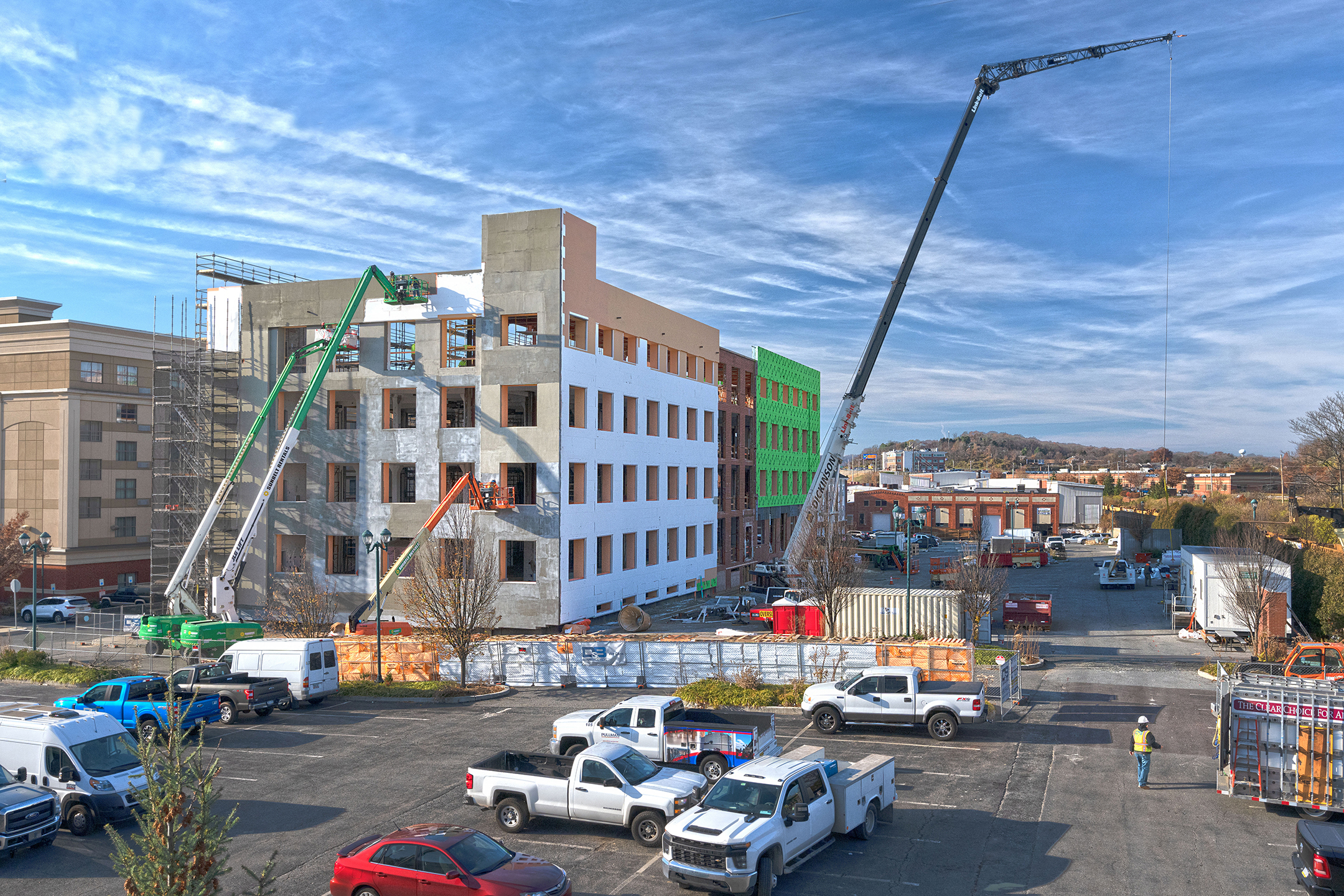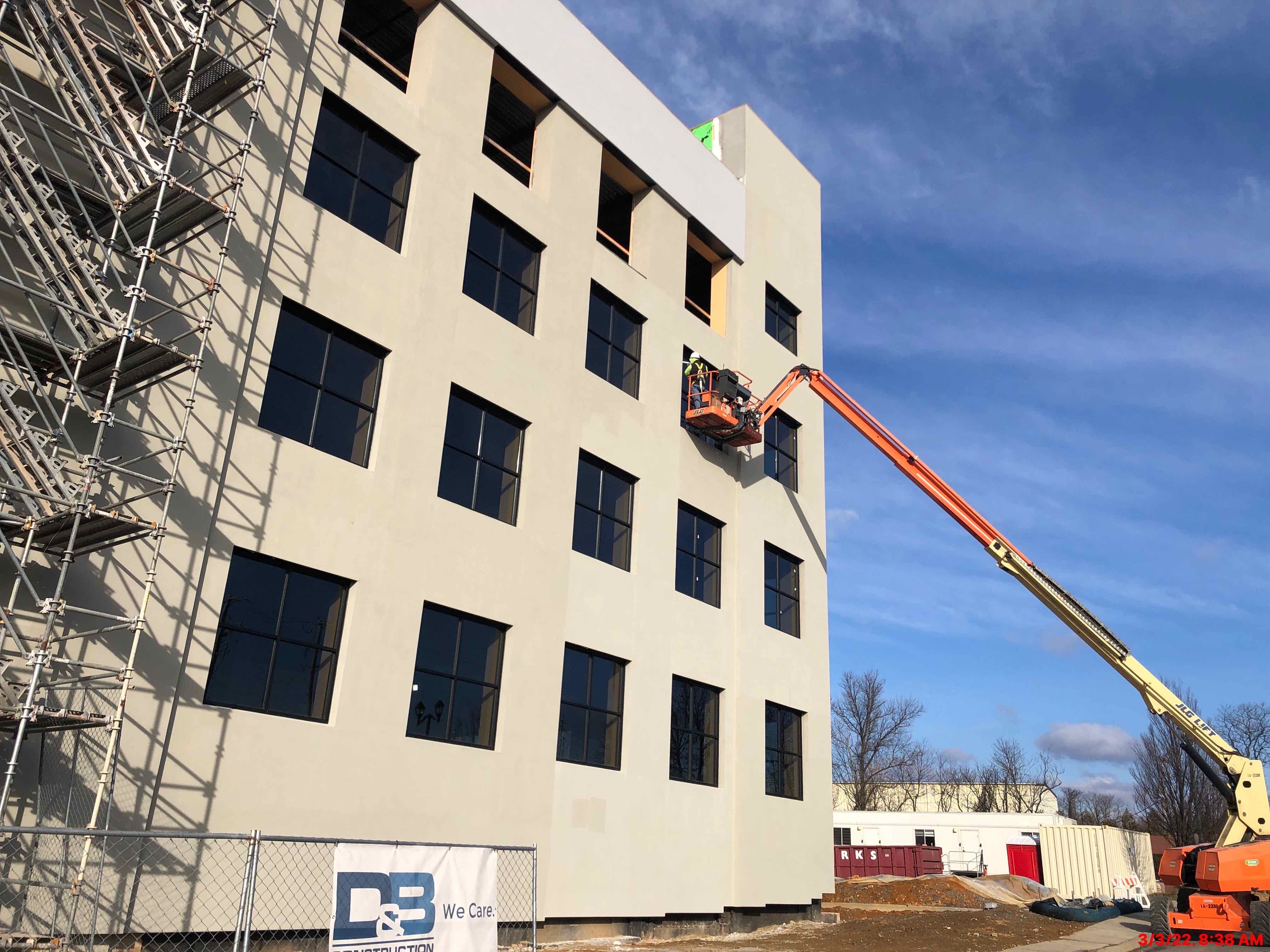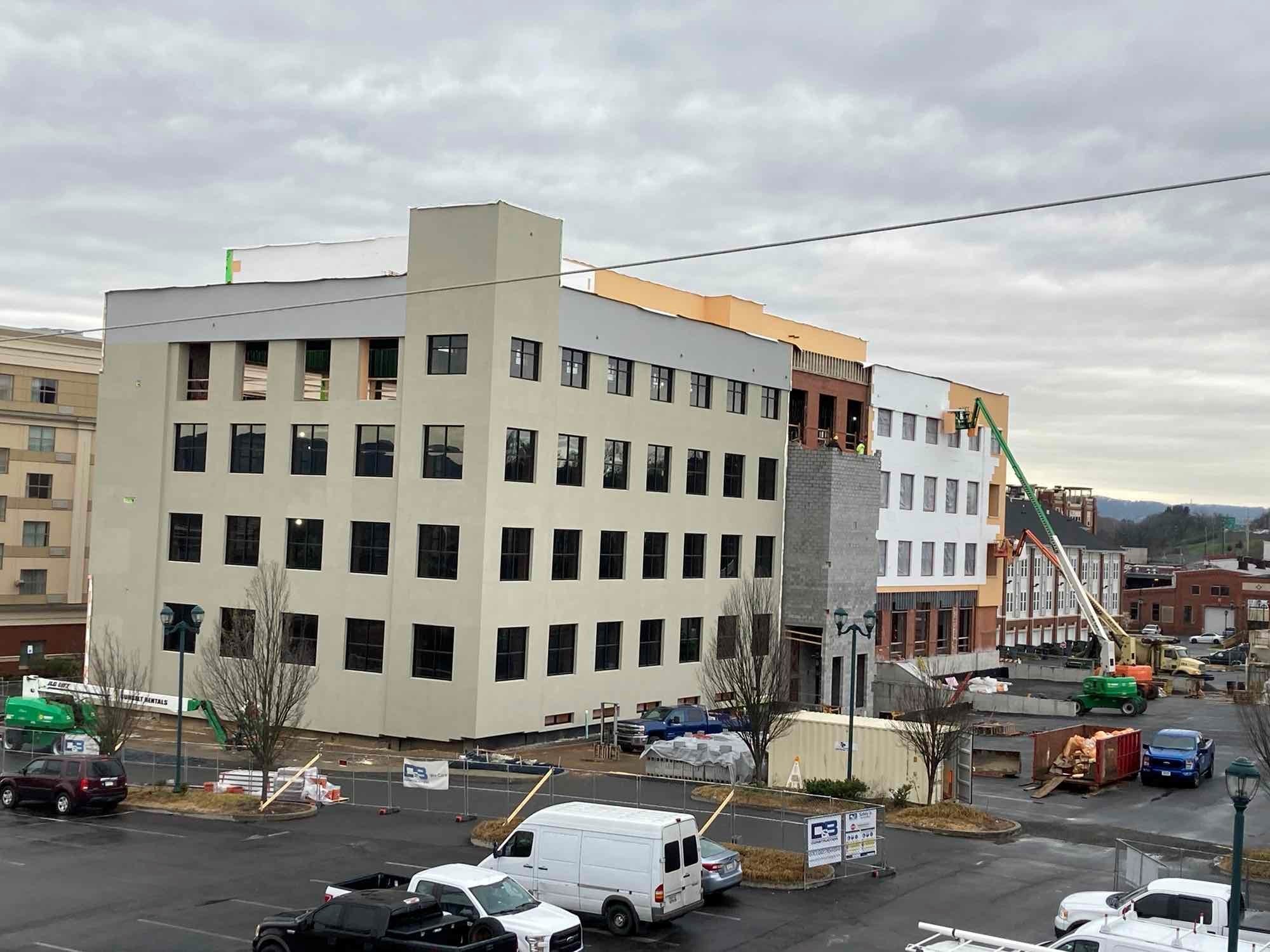 What's Next on the Schedule for Stratix:
Once the new exterior insulation finish system is complete, we will then begin to stencil the brick. The stenciled brick will nicely compliment the other buildings of the Knitting Mills across the street. Here are some photos from a mock up that was completed last August by Paramount Contracting Inc. to give you an idea of what the final exterior will look like: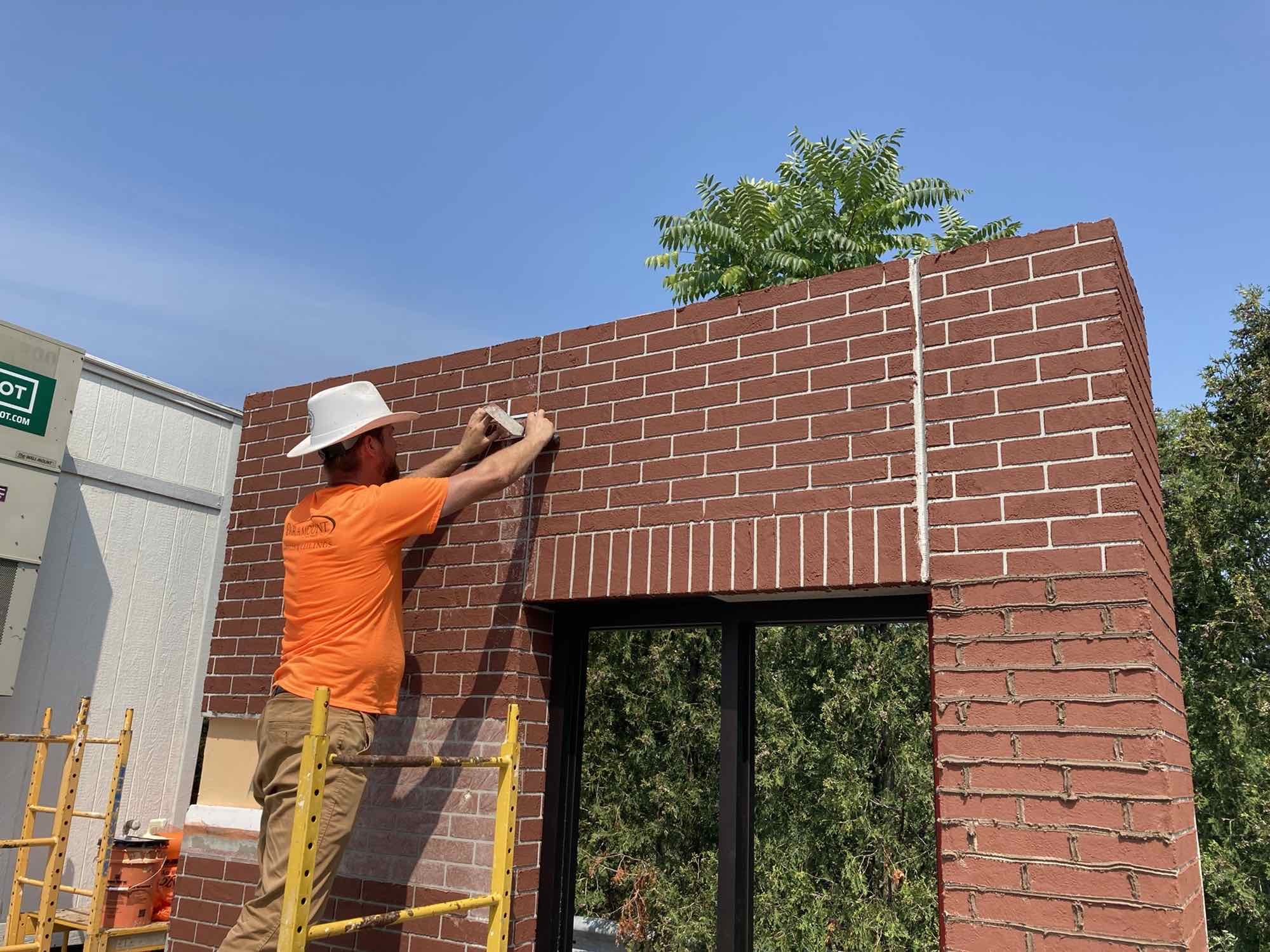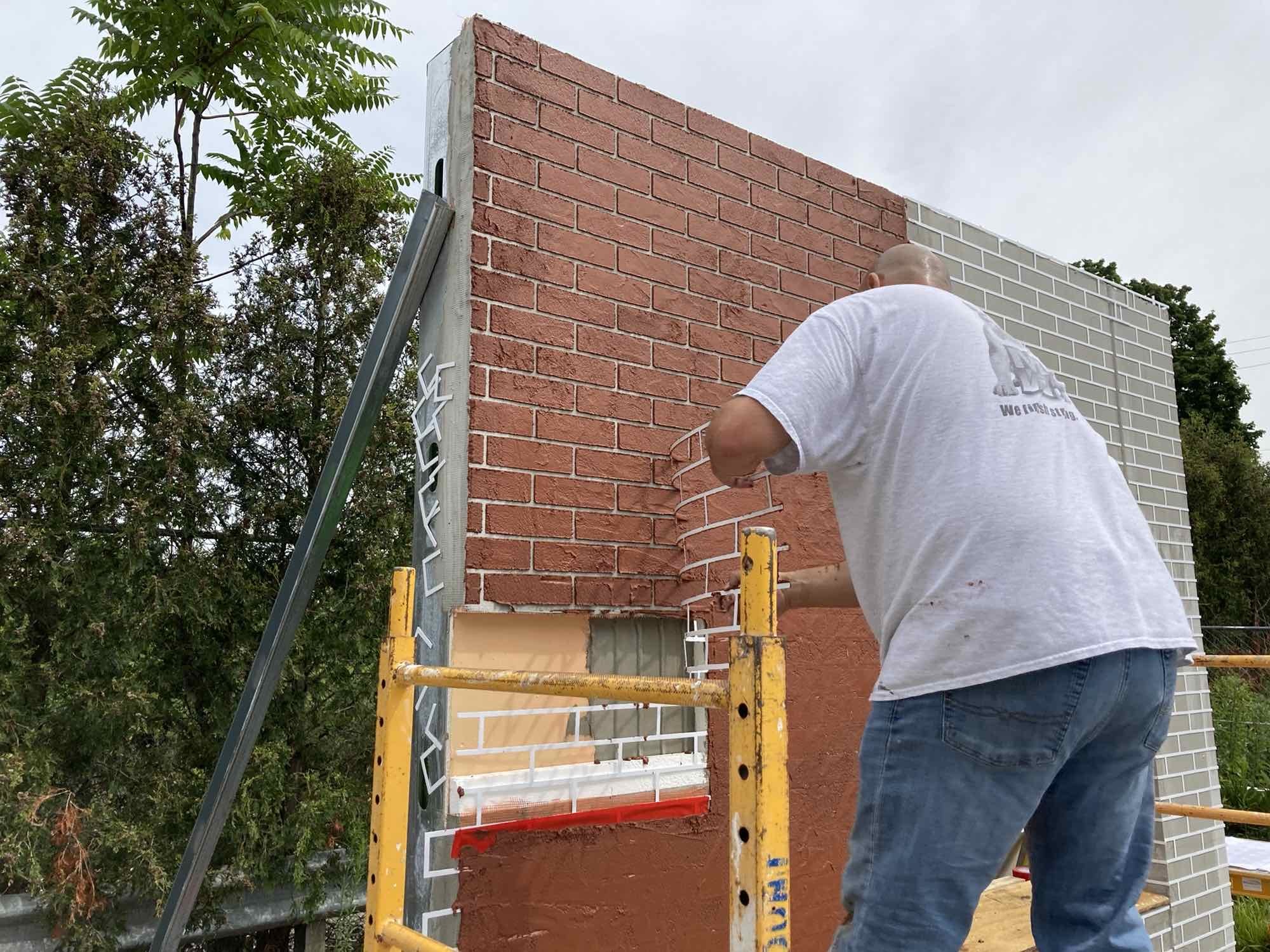 D&B Construction also looks forward to hosting our first topping off ceremony to commemorate the completion of the steel work for this building in May.  "This long-standing tradition of construction workers commemorates the completion of the buildings structure as the final beam is placed," explains Chief Executive Officer of D&B Construction, Dan Gring. "We are happy and excited to be part of projects such as this one that will revitalize such a vital, historic building. The fact that our first topping off ceremony just so happens to be in the hometown of where it all began for our company, where many of our team members not only work but live, is just the icing on the cake. It's a true honor," he states.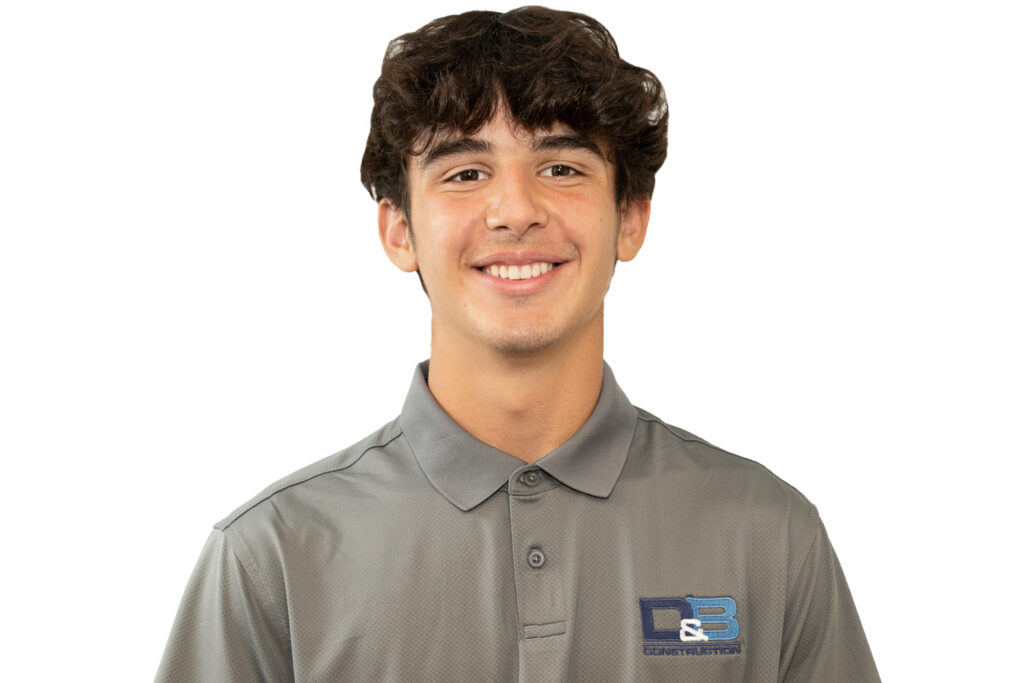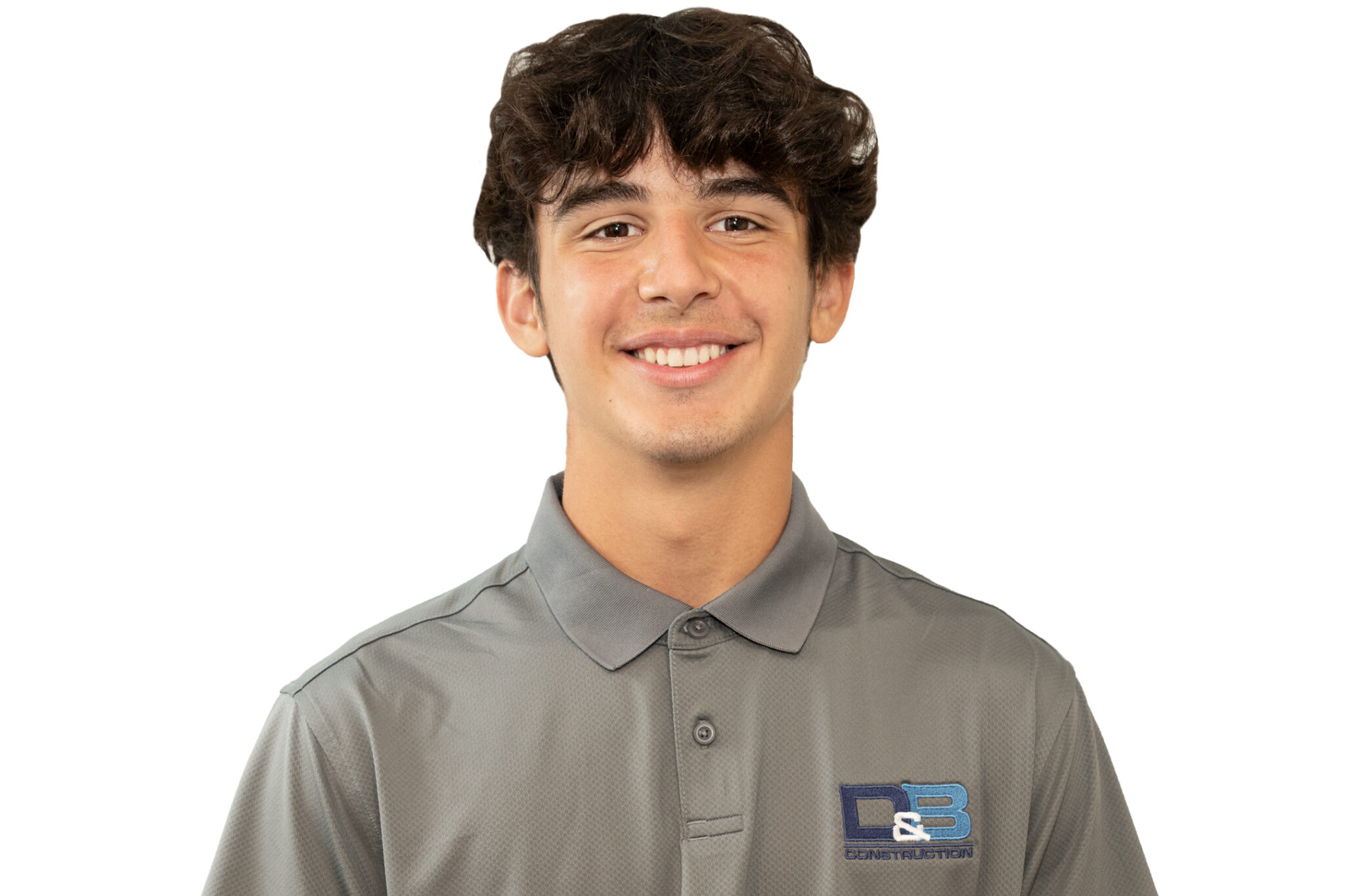 Team D&B is thrilled to be working with the
Wilson School District

's Honors Internship program
once more! In the 2021-2022 school year, we have the pleasure of working with two talented seniors, Luca and Savanna. Our Construction Intern, Luca, has been shadowing team members working on our adaptive-reuse design-build project for Stratix Systems' new headquarters in Wyomissing. He has also been shadowing our residential team, D&B Elite Custom, as we build a custom home from the ground up. This opportunity has allowed Luca the invaluable experience of seeing the differences between commercial and residential construction, which has helped him get a better idea of what he may want to pursue as he heads to college. We sat down with Luca to learn more about his internship experience thus far:
Q: What do most of your days look like on the job-site?
A: "I spend most of my days shadowing and working closely with the commercial Site Superintendent, Barry, at Stratix's job site, as well as shadowing John, the residential Superintendent."
Q: Tell us about a day / task that you enjoyed most at your internship so far and why?
A: "I enjoy looking over project submittals the most because I get to see how different applications on the job were approved."
Q: What are some things you've learned throughout your internship so far?
A: "I learned the importance of safety on a job-site is by far the most important aspect. OSHA safety requirements are the guidelines for construction job-sites. I've also learned that everything must get approved before even starting and this can hold projects up for months. I'm learning about what is on the drawings and how to interpret what is on them. I also have been sitting in meetings and participating in weekly site inspections to really get a grasp of things."
Q: What is one thing you've learned about yourself so far through your internship experience?
A: "That I know more about the construction industry than I thought I did."
Q: What would you say is the most important skill you developed / strengthened at your internship so far?
A: "I learned the importance of listening."
Q: What  are your internship goals for the rest of your time with D&B?
A: "To continue to be able to complete individual tasks and be trusted at completing these tasks."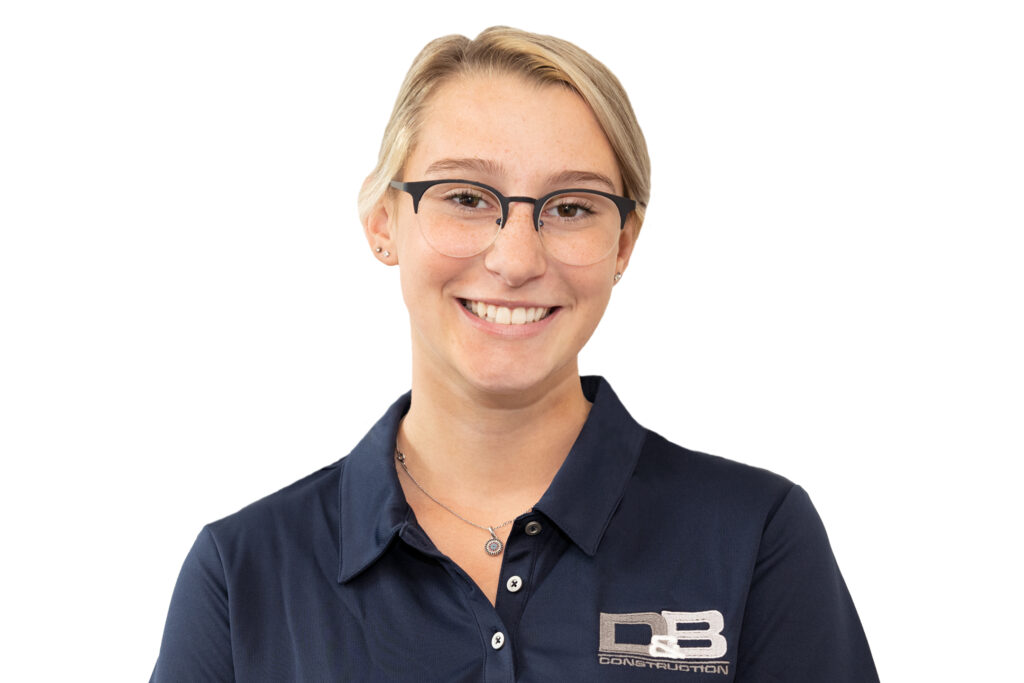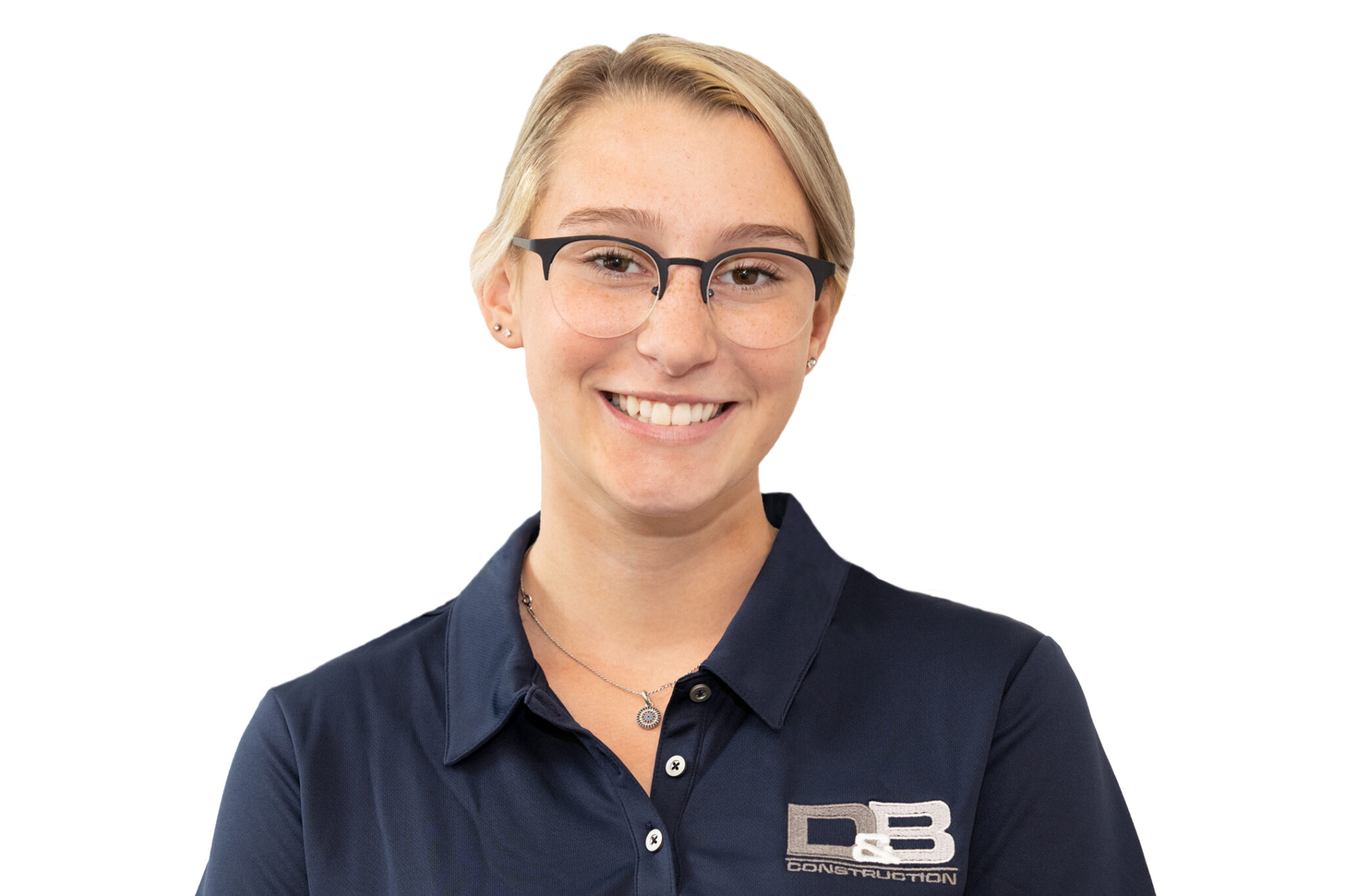 At the beginning of January, we sadly said goodbye to Savanna, but we are so excited to hear about her experience interning with our friends at
RE/MAX of Reading
for the second half of the school year. Savanna shadowed our Marketing and Business Development department to learn the ins and outs of this field, both for our commercial side of the business and our residential side,
D&B Elite Custom
. After completing her internship experience, Savanna reflected on her time working with D&B and how it has prepared her for attending college as a Business Major. Here's a Q&A from Savanna so you can learn more about her experience:
Q: What were your responsibilities throughout this internship?
A: "My responsibilities included researching, writing, and editing articles for blog posts and newsletters. I learned about graphic design and how to create things in design programs like Canva and Adobe. I also learned how to navigate WordPress and the back end of a website, as well as MailChimp. I completed Benchmarking analysis and learned the differences between preparing copy for social media and blogs/newsletters."
Q: Of all your responsibilities, which did you enjoy most and why?
A: "I enjoyed creating things for D&B on Canva. It gave me a chance to be creative and really understand branding. Besides that I also really liked coming up with research for articles and gathering information in general. I liked interviewing people and getting quotes and information. Interviewing people was a great way for me to learn more about some of the staff here at D&B."
Q: How was your overall experience interning with D&B Construction? 
A: "I was lucky to come into a business that was not only friendly and accepting, but that also had knowledgeable people who I could learn a great deal from, especially since this was my first internship experience. I rate my experience 10 out of 10 because coming into this, I had no idea what my internship was going to be like, but being here for a semester allowed me to learn more than I ever expected to about what goes on in a business. I also strongly believe that I gained a lot of hands on experience, from having my own computer and my own documents to work on in the office, to being able to go out to the job sites and take photos."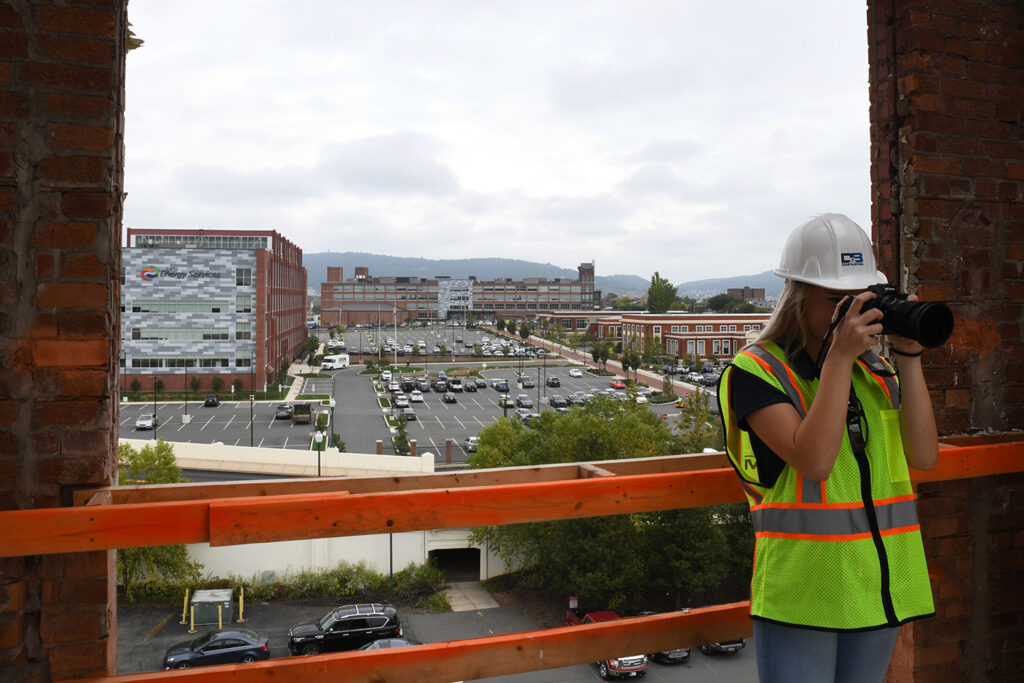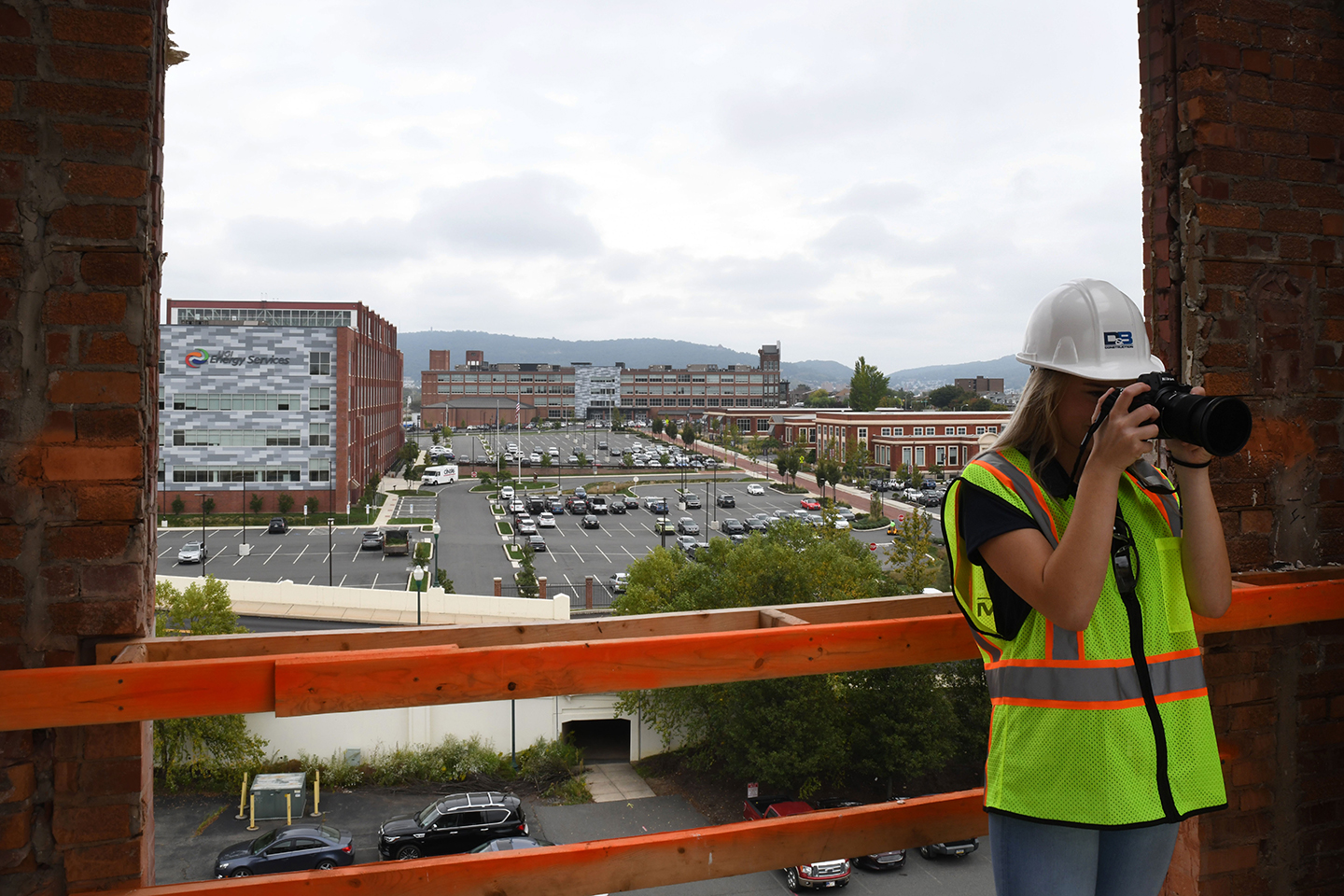 Q: Do you feel this internship enabled you to apply knowledge and skills to prepare for college?
A: "Yes! Since I am in high school, I don't have a focused major just yet, but my internship coordinator, Angela, went through a list of different tasks at the start of my internship. I was able to voice my opinion on what I thought I would be good at, what interested me, and what I wanted to learn more about. This allowed me to use my skills to the best of my ability throughout the internship. For example, I took Honors English all four years of high school, so I was able to write a lot of blogs and articles during this internship. I was given support and encouragement throughout training during my internship. If I didn't know something, that was alright because then I was taught it, and that allowed me to learn new things and gain new skills. I really feel that this internship confirmed that I am on the right path. Through this internship experience I even realized that I would like to do some sort of marketing in my future career."
Q: Do you feel this internship helped prepare you for your future career?
A: "Going into my internship I knew I wanted a business career, but I wasn't completely sure what I wanted to do in the business world. This internship helped me gain knowledge about the business world and what really goes into marketing. It not only gave me an idea of what I want to go for in college, but I also gained experience and have a leg up compared to to my peers since I have an internship on my resume already. Not a lot of high school kids get this experience. This experience is valuable because it not only looks great for future jobs but will help me with getting into college."
Q: What did you learn throughout your internship that you did not expect would be so important?
A: "I learned many things at my internship, but one thing that I didn't think would be that important is branding and how we have the same colors and logos for everything. Another important thing I learned is the importance of having your business being a thought leader in the industry, not just as a company that does construction. I learned so many workforce skills that a classroom can't teach me."
Q: What are you most proud of from the work you produced throughout your internship and why?
A: "I am most proud of the blogs I wrote and posted with the help of my internship coordinator. It is something that I can say I worked on from start to finish and can add to my portfolio."
Q: How would you describe D&B Construction's company culture in three words?
A: "Innovative, thought-leaders, and welcoming."
As the world seeks ways to be more environmentally friendly, many big industries have made changes to be sustainable. Construction has joined in on these efforts, paving the way for a more sustainable future.
Our industry has the unique opportunity to significantly impact climate change for the better since a large amount of energy and material is used in the construction process. The goal for construction is to become sustainable by reducing its impact on the environment through the construction of green buildings, utilizing sustainable materials, and employing energy efficiency. How are companies in the industry achieving these goals? Let's take a look:
Green Buildings and LEED
Green buildings are buildings that have been constructed with respect to environmental sustainability. They first came about in the 1970's, eventually gaining more popularity in the 90's when the first Green Building Council was formed.
The generally accepted definition for a green building is "the planning, design, construction, and operations of a building with several crucial considerations: energy use, water use, indoor environment quality, material selection, and finally how the building affects its site." One of the most direct ways that construction is sustainable is through LEED, the most widely used green building rating system in the world. The effectiveness of a green building is coded by the LEED Green Building Rating System.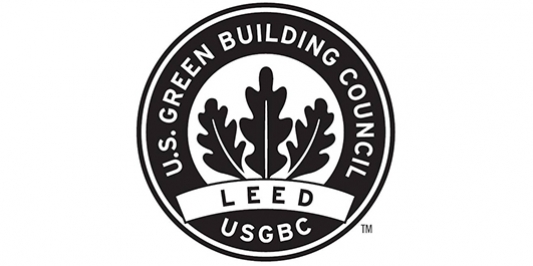 Before LEED was established in the mid to late 90's, there were green building projects, however there was no way to know if they were being implemented effectively. Nowadays, LEED will give out plaques to buildings which have been constructed to be sustainable. There are more than 60,000 buildings that participate in LEED today, occupying up to 1.7 million square feet.
Individuals throughout the industry can also earn a certification from LEED, which is exactly what one of our team members has done. D&B Construction's Operations Manager, Jessica Nelis, obtained her LEED AP, ID+C (focused on interior design and construction) certification around 2010. Jess says, "I became a LEED accredited professional because I knew it would be important and relevant moving forward." Jess provides a unique perspective on environmental consciousness that we take seriously here at D&B Construction.
Not only are green buildings environmentally friendly, it has been discovered that green buildings promote healthier living. Research shows that people who live or work in a green building experience proven psychological benefits. For example, in a green office building cognitive function scores rose by 61 percent. It is also reported that employees were 44 percent better at making decisions towards achieving workplace goals. In addition, at the Akron Children's Hospital, 56 percent of people were satisfied with the cheerfulness of the hospital after its own green building renovations. There were also decreased reports of Seasonal Affective Disorder.
According to a report conducted by Grand View Research, the green building materials market has been a vital part of the construction industry's green footprint, like Jess thought, and is expected to be worth $364.6 billion by 2022 (compared to an estimated $238 billion in 2020).
It's clear to see why demand for the use of green materials has been a recent trend in the construction industry. Because of this demand, innovative green materials have become very popular.
Trending Sustainable Materials
Sustainable construction is achieved through using sustainable materials such as bamboo, eco-friendly insulation, and even smart glass windows.
If you want to be more sustainable, you could consider bamboo flooring for your project. Bamboo is a great alternative because it looks like wood but has a harvesting cycle of only three years, 22 years shorter than that of a tree. If you choose to use bamboo, you are helping to slow the rate of deforestation by allowing time for trees to grow back.
If insulation adequately cuts down on the energy used for heating and cooling, it could be sustainable. However, this can be counteracted if batts, fillers, and sprays that are not sustainable are used on the insulation. What is the eco-friendly option gaining popularity lately? Hemp insulation. It has all the same properties of normal insulation, but it is a sustainable option. Because it can be compressed, hemp can even provide more superior insulation than your typical insulation.
Another recent movement in sustainable construction is the use of smart glass windows. They were invented in the early 2000's but have only recently become a building trend. Smart glass changes its heating properties based on the temperature outside, affecting how the heat and air conditioning is run through the building. During the hot summer months, a smart glass window will become translucent to block heating wavelengths that would allow you to run the air conditioning less and vice versa.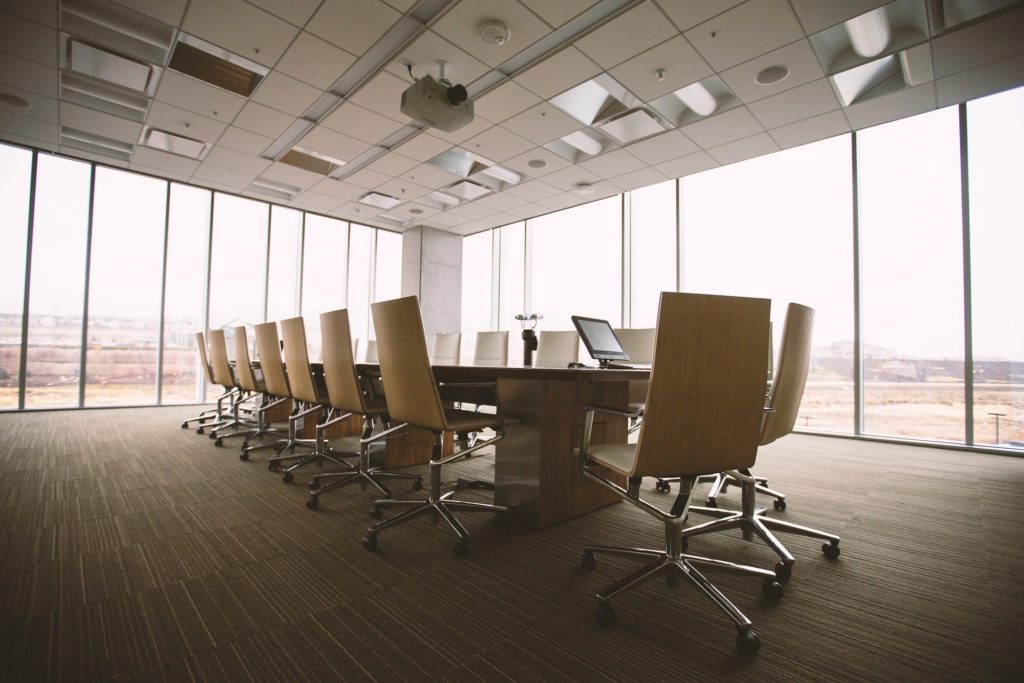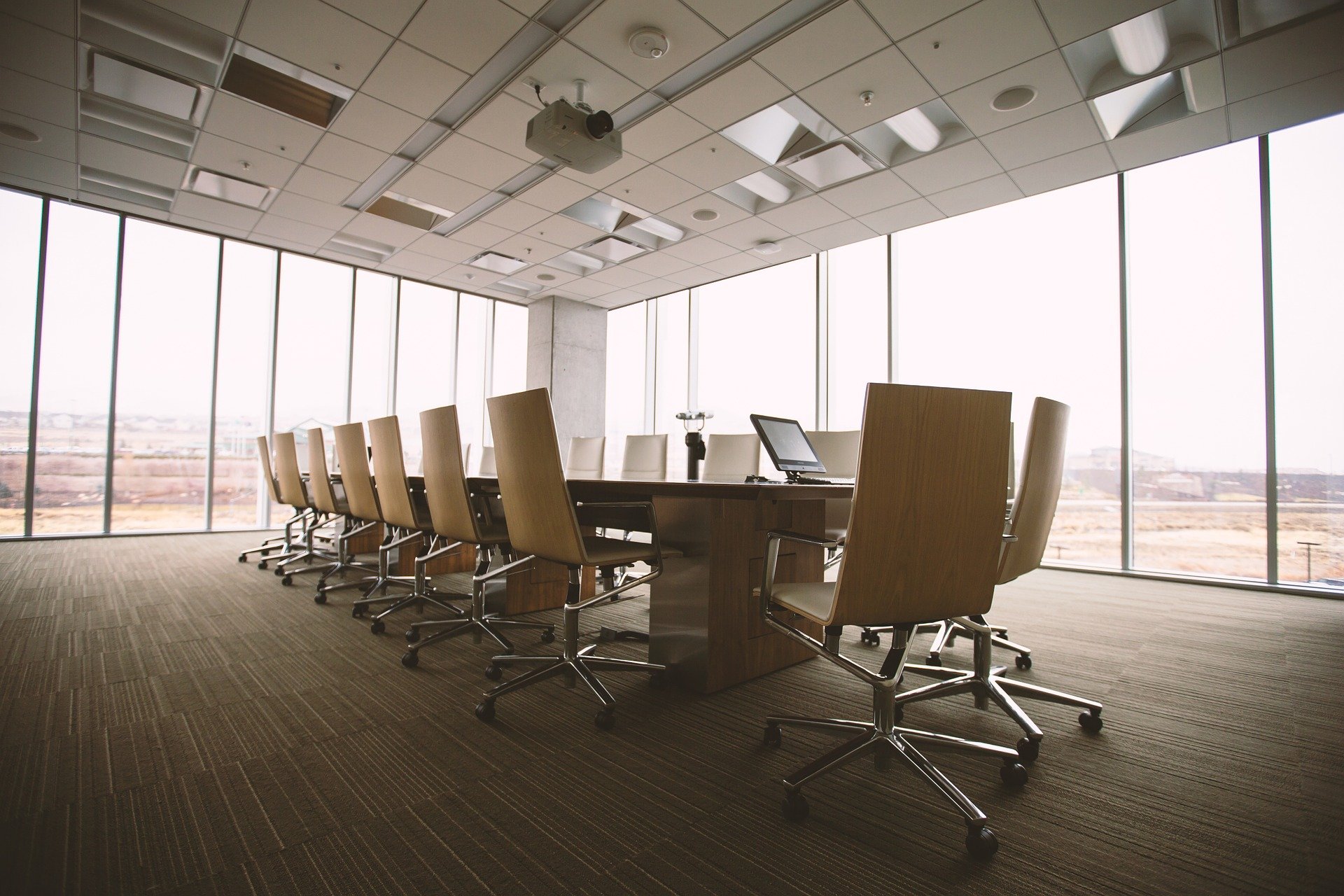 There are several options available if you wish to replace your windows with smart glass windows. These options vary in pricing and components of their smart glass technology. First, there are dynamic smart windows, produced by View Smart Windows. This is the "luxury" option, costing $50 to $100 per square foot, in comparison to a normal window which costs $10 to $15 per square foot. This high-end option replaces your normal windows and is even equipped with Wi-Fi control through their downloadable app.
A more cost-effective option is Invisishade's self-adhesive and smart glass windows. Invisishade offers a "plug-and-play" adhesive film kit which transforms your normal window into smart glass. A sample of their self-adhesive film kit would cost $99, or $249 for a pack of three. The final price of their product varies on size and scope of the project, however Invisishade would offer a discount on bulk .
Smart Glass Windows may seem as if they are an expensive solution for sustainability due to its pricing when compared to normal glass windows. However, manufacturers claim that you can save up to 20% on your monthly energy costs because of their tinting properties. Smart glass allows you to save money on your monthly bills while also making the property look more aesthetically pleasing by eliminating the need for blinds.
Upcoming Trends: Self-mending Concrete
Be on the lookout for an emergence of living materials being used to complete green building projects in 2022. Living materials are biological compounds that grow and are ready to produce full-scale production. An example of a promising living material we have not seen much of yet is self-mending concrete. This concrete is full of bacteria that bind the materials around them into a new material form. This material can grow itself into the pores of concrete, essentially being able to rebuild the concrete on its own. The bacteria inside of this concrete can live for up to 200 years. Scientists say that in theory the bacteria would then be able to extend the concrete's life for that long as well. Seeing as normal concrete lives for 50 to 70 years, this self-sustaining concrete would be much more useful in the long run. We have only begun to scrape the surface of possibilities for this self-mending concrete, but as we learn more it may prove to be a revolutionary material in construction.
New forms of concrete are a key component to sustainability since it is the second most used material on Earth, with only water exceeding it. One of the trends that will become increasingly popular is 3D printing with concrete. This year a 3D printed home community was constructed in Austin, Texas by ICON. It consisted of four homes, all listed on the market for $450,000. The company that built the houses used 3D printing technology to create the first floor of all four homes while the rest of the homes were built conventionally. Houses of this size can be constructed in just five to seven days. The homes were built using cement-based material LavaCrete, a material designed to cope with extreme weather. LavaCrete lived up to its claim when the houses withstood a 7.4 magnitude earthquake with no damages.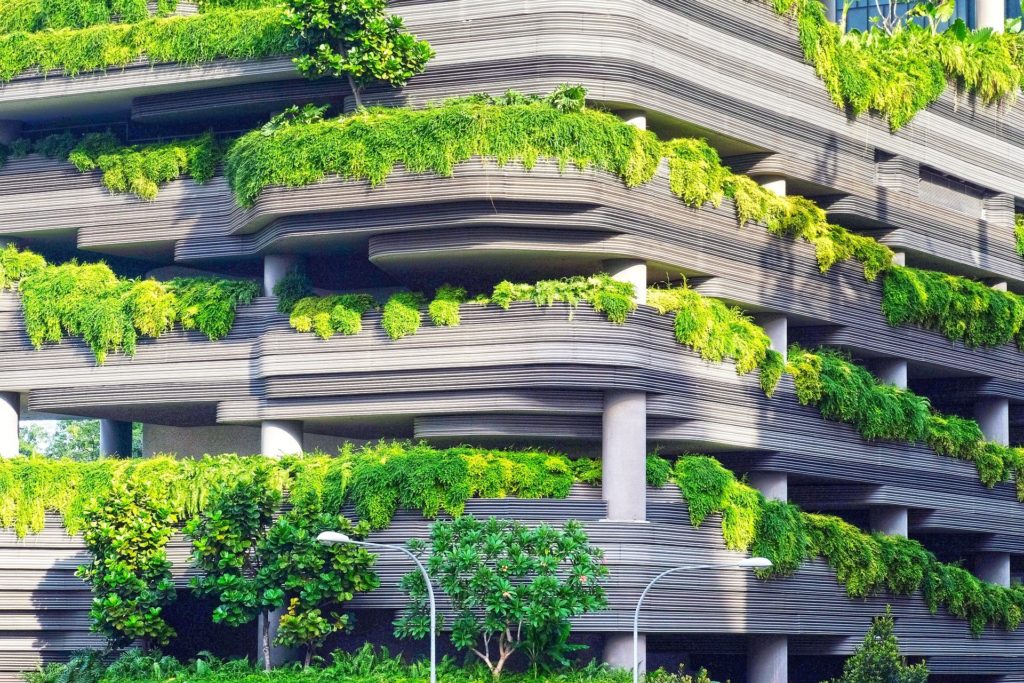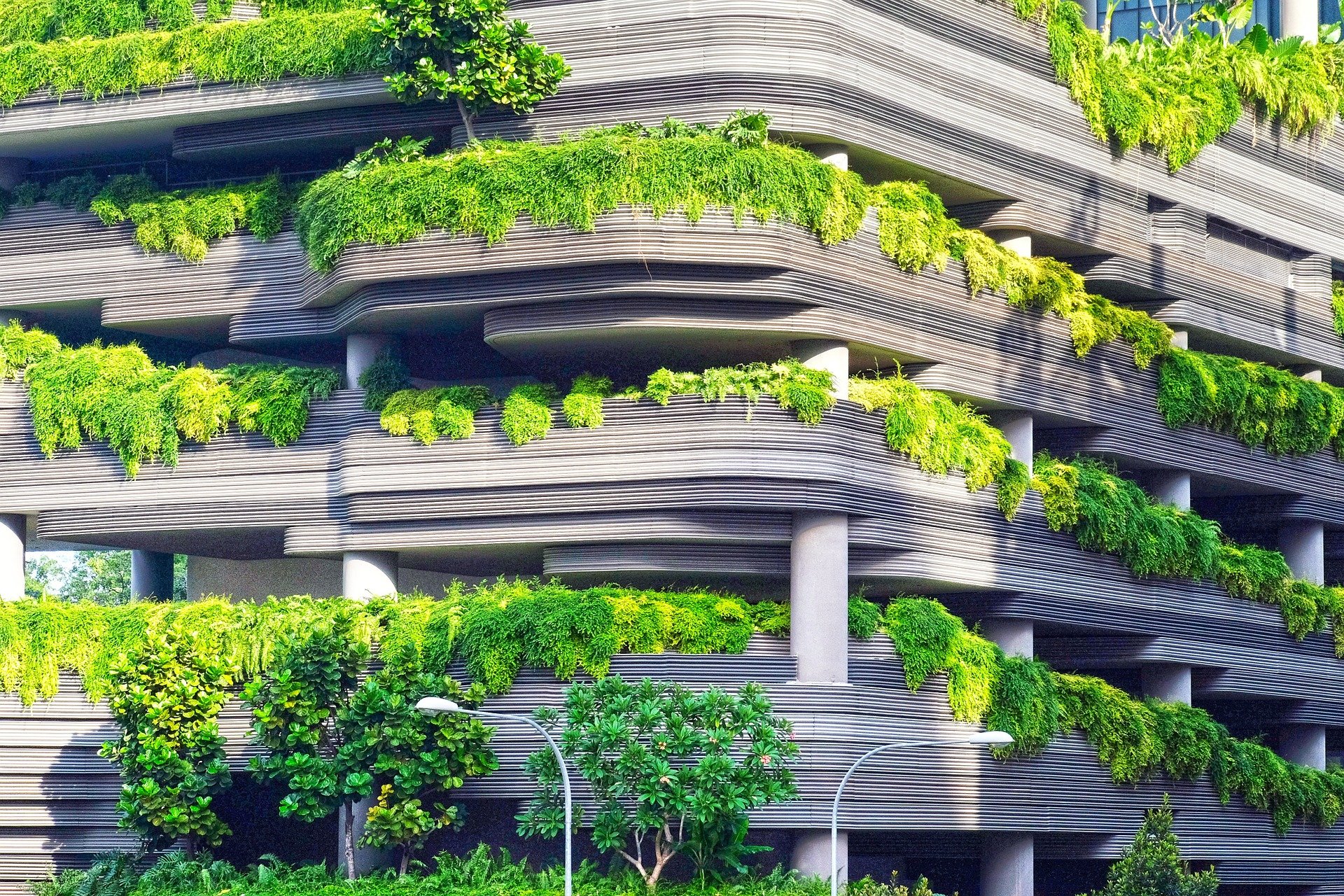 The Austin homes are not a unique case. There is also a 3D printed home community being built in Coachella, California. By 2022, this community is going to have 15 houses, each of which will be 1,450 square feet and feature three bedrooms, two bathrooms, a terrace, and a swimming pool. Sustainable real estate development group Palari and construction technology company Mighty Buildings will work together to complete the project.
The potential this unique industry has does not stop at high-end homes… nor does it stop on this planet. ICON, the same company that built the Austin, Texas community of 3D printed homes, is currently working in the research and development phase with NASA to create a space-based construction system. Their goal is to construct 3D printed buildings on the Moon and Mars.
The industry has already evolved as people are beginning to purchase and live in 3D printed homes. Meet a previously homeless Texas man who became one of America's first inhabitants of a 3D printed home. The best thing about 3D printed concrete for homes is that it is environmentally friendly. This form of building uses the exact amount of material needed to complete the project, allowing for less materials like concrete to be used to construct the building, therefore benefitting the environment.
The potential that 3D printing concrete has is immense and is something worth following as they make progress over the next few years. Stay up to date with 3D printing news here.
If you are even remotely connected to the construction world, talking to you Mr. and Mrs. weekend DIY'er, you have heard about the current state of construction material costs.  Last week lumber hit a new all time high of $1,188 per thousand board feet, nearly a 250% increase from the same time last year.  The worst part?  Prices are expected to climb further through the remainder of the building season.  Steel products, if you can find them, have also doubled in pricing over the last six months.  This perfect storm of sky-rocketing costs has forced contractors, developers, business and home owners, suppliers and everyone else in the supply chain to adjust.  Some are hoarding materials while others just hit the pause button.  Ground-up construction for the remainder of 2021 looks to be a big question mark for everyone.  However, one sector is proceeding full steam ahead; adaptive reuse.
Adaptive reuse, historically, has been seen as an eco-friendly construction practice that "recycles" existing structures through a conversion of it's intended use into something new.  In Baltimore, the old Pratt Street Power Plant was converted into retail and restaurants.  In Philadelphia the Independence Press Building, a paper box production facility, is now a 92-unit apartment building.  You can find incredible examples throughout the world of converted buildings getting new life through reincarnation.  Given the current construction climate due to soaring costs, the green tint of adaptive reuse isn't coming from the ingrained environmental benefits.  It's coming from money.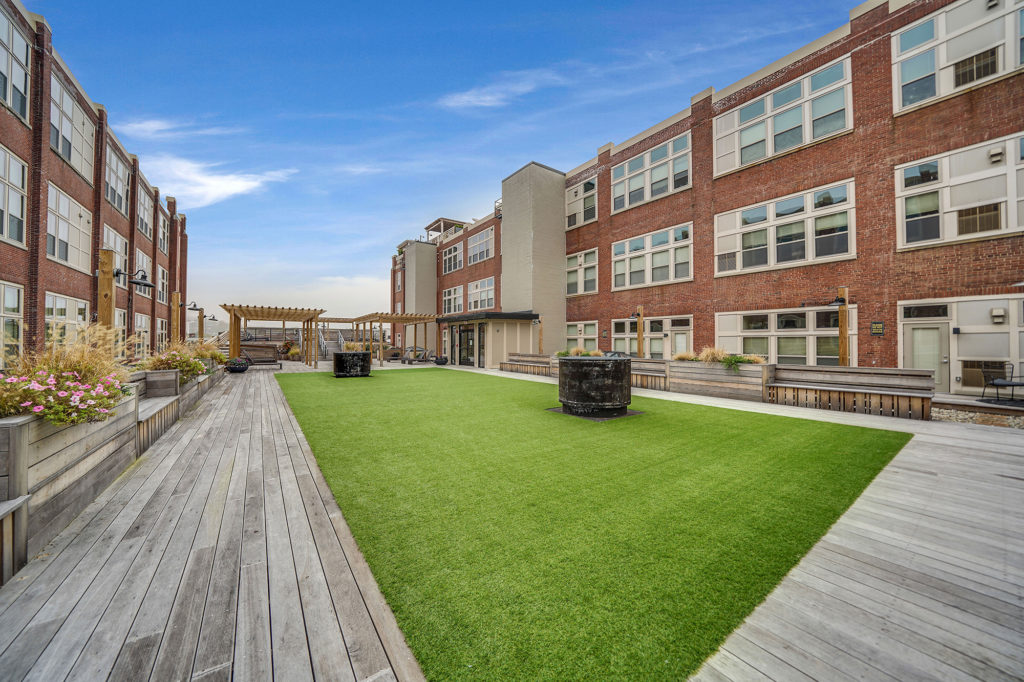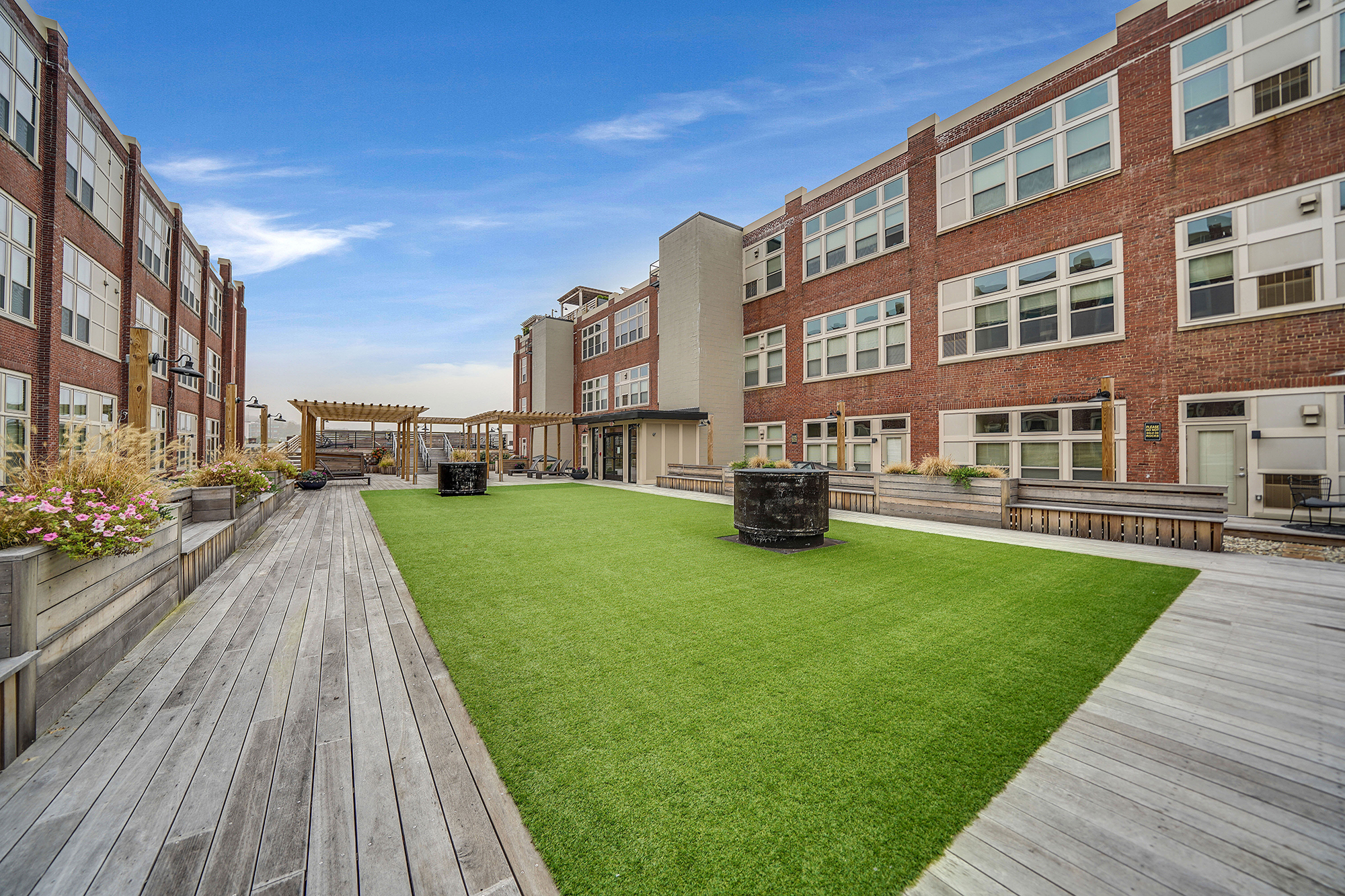 Developers who have long valued the environmental impact of reusing or repurposing a building are finding new returns on their investments. The financial benefits speak for themselves. Cost savings are everywhere in adaptive reuse. Obviously, it takes a lot less material reusing an existing structure than building a new one out of the ground. Beyond that, savings are coming in the way of demolition costs, design and approvals, and time, which is commonly overlooked. Other non-monetary benefits include preserving a community identity, enhancing local accommodations and offerings, economic and environmental sustainability, among others.  It is no surprise why adaptive reuse is getting so much attention.
Fortunately for D&B Construction Group, there are a few of these projects in pre-construction and under construction currently.  The Metropolitan Edison Building, once the tallest building in Reading, Pennsylvania, is a prime example of adaptive reuse.  This 14-story brick building is being converted into market rate apartments to answer growing demand for modern urban multi-family living.  A stone's throw up Washington street is another adaptive reuse project that will start this summer.  The Berkshire Building, originally a hotel then converted into office space, prepares for new life as student housing supporting Alvernia University's new Collegetowne campus.  The projects have been a boon for D&B. Dan Gring, D&B Construction Group CEO, recently reflected on the downtown Reading, PA projects:
"To have these large projects that are filling a need in the community, creating a good business venture for our clients, and providing the company with steady and reliable work is invaluable.  There's a lot of speculation and analysis between us, our clients, vendors, and so on with new construction projects that has many people in our industry worried.  Luckily for us, we've built a wide range of clients who trust us with their projects, and we're fortunate that several of them focus on adaptive reuse projects.  We know with relative certainty that material costs are not jeopardizing those jobs."
Environmentally sustainable, financially conscious, and preserving communities.  It's a winning solution all the way around in the current construction market.  Whether or not adaptive reuse projects see a spike as a result of the pandemic fallout or not remains to be seen.  In the short-term companies like D&B and our clients will continue to reap the benefits of this construction approach.
— Drew Bell, VP of Business Development
Drew Bell, of Wyomissing, brings over 10 years of marketing and business development experience to D&B Construction Group. Prior to joining the team in March of 2020, Drew served as the Business Development Officer at Tompkins VIST Bank. He was also the President of the Reading Royals professional hockey team for three years. Drew is a strong believer that "genuine opportunities come from trust based on knowledge and sincerity." His dedication to creating and strengthening mutually beneficial partnerships to make collective solutions and his contagious, positive attitude make him not only a huge asset to our team, but a well-respected individual throughout the communities we serve.
Drew graduated from Penn State University with a Bachelor's Degree and received his J.D. from Widener Law School. Active in the community, he is a member of the Berks and Pennsylvania Bar Associations and a committee member for Berks Catholic High School. He previously held board positions with the Greater Reading Convention and Visitors Bureau, as well as the Gilmore Henne Community Fund, Boy Scouts of America Hawk Mountain Council, and Salvation Army of Reading.
Born and raised in Wayne, PA, a suburb of Philadelphia, Drew relocated to Reading in 2010 with his wife, Maryanne Post, after the two graduated Law School. Drew and Maryanne live in Wyomissing with their three kids Charlotte, Amelia and Scotty. In his free time Drew loves to golf and be outdoors.