World Architecture Day was established by the International Union of Architects (UIA). Architecture is something we consume every day, as it creates the physical environment we live in. It impacts our society and makes up the culture of every community across the globe.
Meet some of the Architectural firms that we are fortunate to regularly partner with here at D&B Construction: 
About Meister-Cox Architects:
Meister-Cox Architects provides exceptional customer service. Clients are provided with all services expected from a large firm with the close client contact of a small firm. They like to help with the difficult projects and will take on the projects that other firms may not.
How has Meister-Cox Architects grown and evolved since being founded in 1974?
The firm was founded by Bill Meister, one Architect, one Drafter, and a Secretary who worked on small commercial projects, elderly housing and multi-family projects. They have steadily grown over the years, with four architects, one designer, and an office operations manager as of 2022. Hospitality projects, industrial projects, and larger commercial projects have enhanced their portfolio. Since 2019, the firm has gone back to their roots by adding several multi-family housing projects to their experience. Their client base is built largely through repeat business, and most of their work is received through referrals.
What type of projects does Meister-Cox tend to specialize in?
Multi-Family Housing, Hospitality, Industrial / Commercial, Places of Worship, Township Buildings, and Daycares.
On average, the firm completes this many projects in a year:
79
Out of all the projects Meister-Cox has completed together as a firm, they are collectively most proud of the following:
They are most proud of their partnership on the design of Dekalb Pike and Virginia Drive. These projects were a natural extension of their hospitality and multi-family experience and have allowed them to expand their portfolio in new and exciting directions. Through these projects they were able to express a contemporary architectural vernacular style and have challenged their team to create affordable, beautiful communities in which to live. Meister-Cox is thankful to be part of the team that will bring them to fruition, and they look forward to many more years of a successful partnership with D&B Construction.
Some other projects Meister-Cox is teaming up with D&B on include active construction on Wyomissing Square and multi-family projects currently in pre-construction, such as Milford Ponds and The Lofts at Fort Washington. Lastly, it's always worth mentioning this awesome office and showroom they completed for Kountry Kraft Custom Cabinetry.
About Olsen Design Group Architects:
Olsen Design Group Architects is a firm of qualified and experienced professionals who are committed to excellence and who understand the importance of each individual client.  Their office location allows them to comfortably serve the geographical area of southeastern Pennsylvania and the northeastern United States.  It also gives them the ability to be available for an impromptu meeting or site visit to resolve a situation as quickly as possible in order to best serve their clients. Quality and thoughtful aesthetics, attention to detail, and "service after the sale" are what they stand by.
How has Olsen Design Group Architects grown and evolved since being founded in 1993?
As they approach their 29th year as a firm, they have lived through 2.5 recessions, the pandemic and a reorganization. They have 'fine-tuned' their project methodology to be client-involved from day one. Today they have five full time team members and three "on call" team members as needed.
What type of projects does Olsen Design Group tend to specialize in?
Healthcare (hospital based, clinical based, behavioral health and addiction treatment / rehab specialization), Multi-family residential housing, Commercial / Retail and private homes.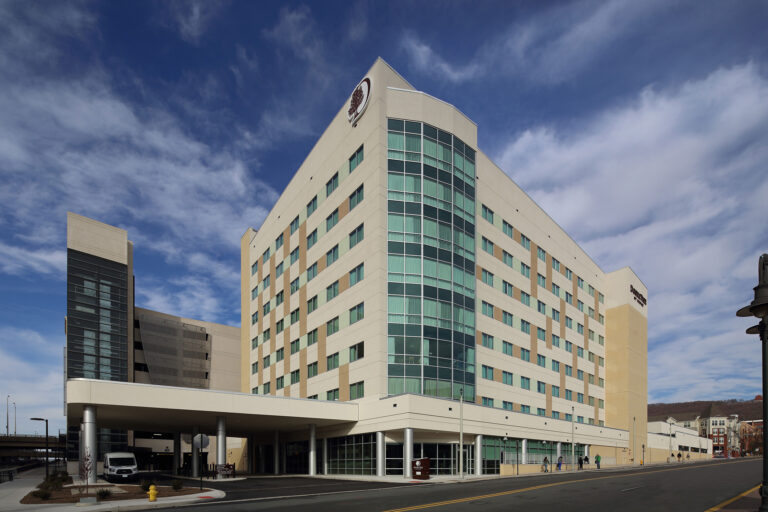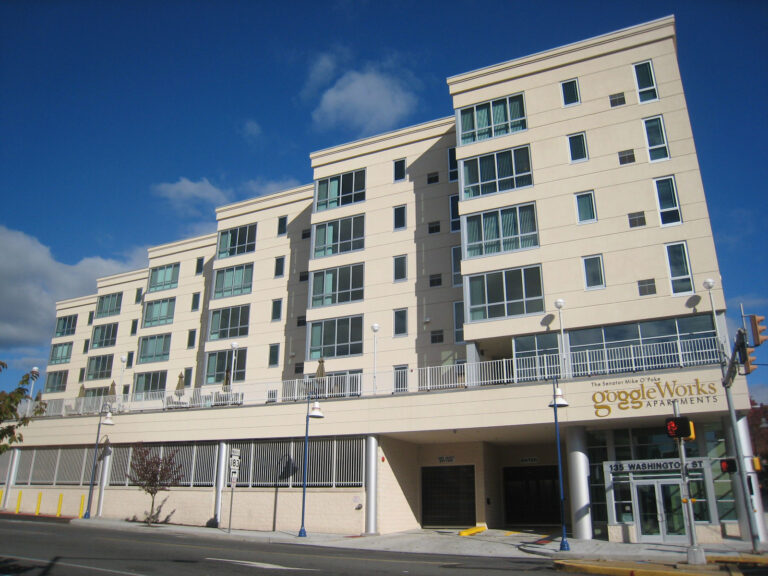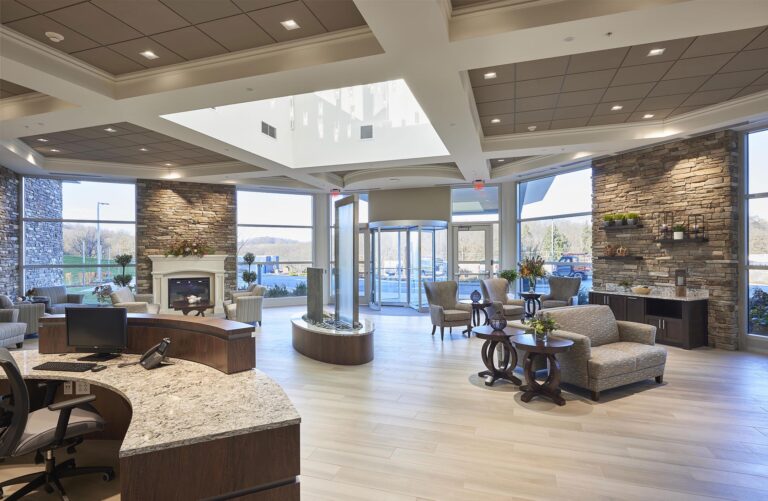 On average, the firm completes this many projects in a year:
20-25
Out of all the projects Olsen Design Group has completed together as a firm, they are collectively most proud of the following:
Healthcare. Regardless of the size or the complexity of their healthcare projects, it is most rewarding to assist our clients in planning / designing and building facilities to care for people of all ethnic origins, stations in life, and of all ages to help them live quality lives and improve their conditions.
One such noteworthy healthcare project that Olsen Design Group worked with D&B on was the Penn State Health – St. Joseph renovation in Muhlenberg Township. Here's a view of the exterior and interior of the building: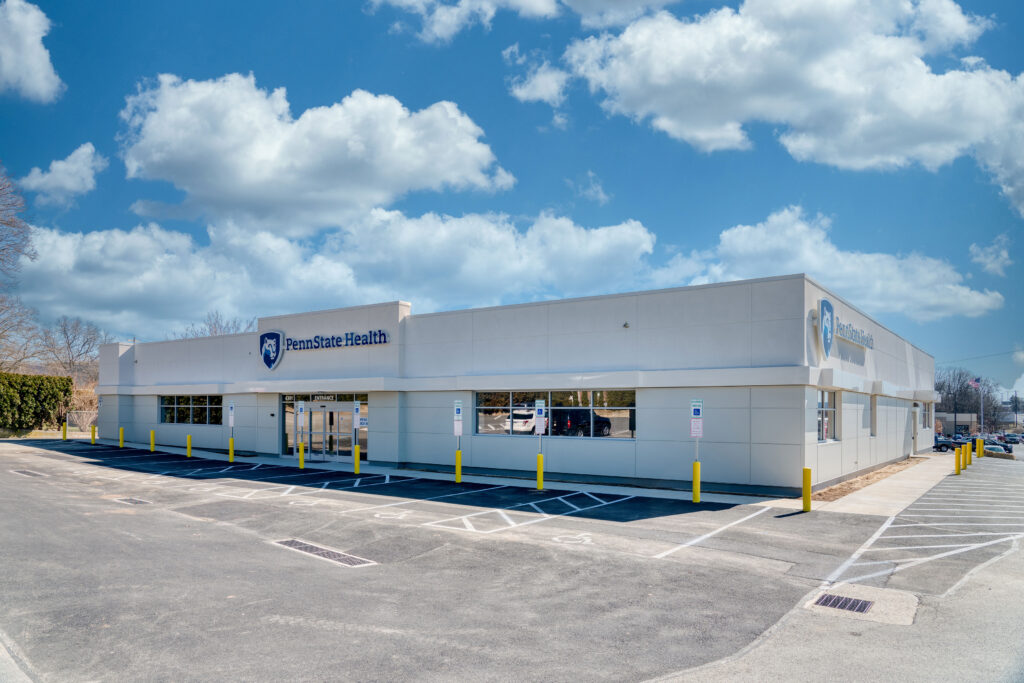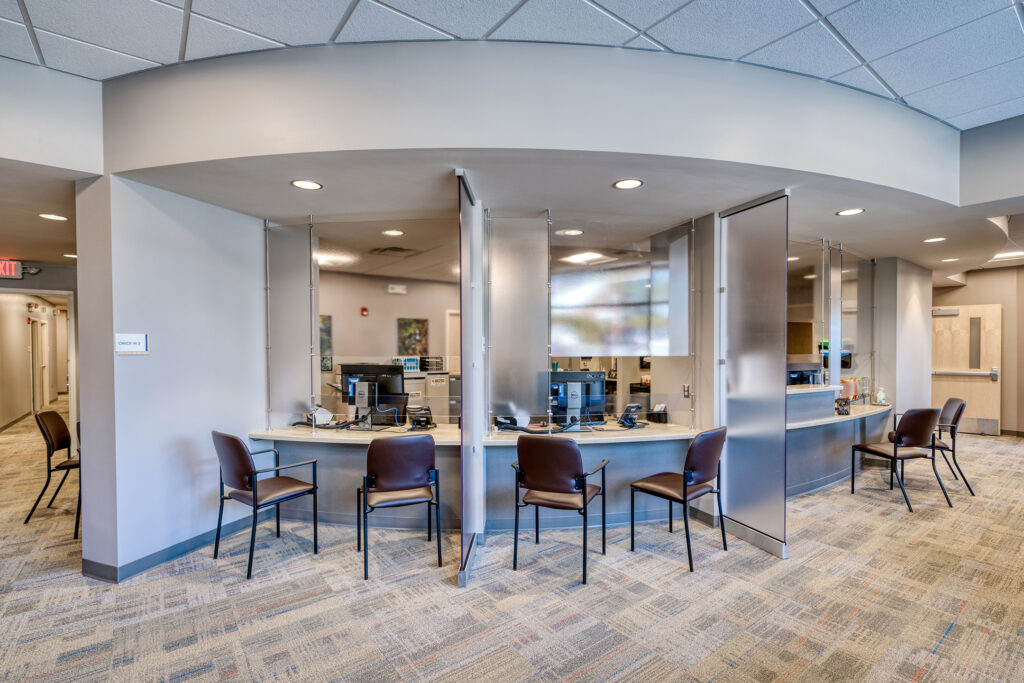 A medical office fit out for Quest Diagnostics is another healthcare project currently under construction with this architect firm. We're also huge fans of this well decorated medical office fit out that Team D&B worked with Olsen Design Group for Molly Hottenstein Orthodontics. 
An array of multi-family residential complexes in multiple locations throughout southeastern Pennsylvania also complete Olsen's portfolio with D&B, including projects locally that are currently under active construction – such as The Reserve at Iroquois, and The Reserve at River's Edge in Enola, Pennsylvania.
About RHJ Associates, P.C.
RHJ Associates, P.C. is a full-service architecture, planning, and design firm with offices in Philadelphia, King of Prussia, and Wilmington, D.E. Established in 1977, they provide comprehensive design services in the commercial, institutional, and private markets. Their continued success correlates directly to the pride they take in their emphasis on communicating, learning, and implementing best practices. This is reflected in the fact that over 95% of their work is from repeat and referral business.
What type of projects does RHJ Associates, P.C. tend to specialize in?
RHJ maintains a diverse portfolio of projects including: medical offices, corporate interiors, senior and assisted living facilities, educational facilities, automotive dealerships, car wash facilities, retail and shopping centers, restaurants, fire houses, fitness centers, and private residences.
D&B Construction has had the pleasure of working with RHJ on many projects near and dear to our heart, from the large adaptive reuse project taking place in Wyomissing, PA to make way for Stratix Systems' future headquarters and our own new headquarters, which was completed in February of 2022.
About Meyer Design Inc.:
Meyer Design Inc. was founded by George Wilson within Meyer Design, Meyer Architects is a Certified Minority Business Enterprise and an award-winning architecture firm that has been recognized across the country for innovative design and contemporary solutions. In 1987 Meyer Architects was launched with a promise to design places of enduring value – 35 years later our passionate architects continue that tradition. We are industry leaders in developing innovative, technology-based solutions that solve complex construction problems and push the boundaries of architecture and design.
What type of projects does Meyer tend to specialize in?
Commercial Architecture, Workplace, Senior Living, Active Adult and Multi-family, Life Science, and Healthcare.
D&B Construction has had the pleasure of working with RHJ on a variety of healthcare projects for well-known clients like Tower Health's new outpatient office in Womelsdorf, PA and CHOP's ambulatory medical office in Souderton, PA. We've also enjoyed working with Meyer on workplace projects like an 11,200 SF medical office for Griswold Home Care.
About Architectural Concepts, P.C.:
Architectural Concepts, P.C.'s ability to maintain a balance among artistic, technical, and business disciplines embodies their holistic approach to architecture and interior design.  Architectural Concepts is result-oriented with a strong proficiency in creative innovation and technical execution, allowing flexibility in accommodating the needs of their clients.
Their philosophy of client involvement and personalized service is why Architectural Concepts has grown continually since its founding in 1976. Their approach is to form a partnership with their client.  A significant amount of their work is a result of long-term relationships and referrals.  This team approach ensures that the client has an essential, meaningful impact on the design process from concept to completion.
Their mission is to conduct the activities of the firm within the highest ethical standards of the profession; strive to develop a long-term association with their clients by respecting their needs and implementing effective solutions to strengthen this partnership; and contribute to the community to maintain an atmosphere that encourages learning, exploring, and the true enjoyment of architecture.
What type of projects does Architectural Concepts P.C. tend to specialize in?
Architectural design, interior design, space planning, furniture design and selection, artwork coordination, site analysis and design, structural engineering, and more for the Corporate, Education, Civic, Athletic / Sports, Hospitality, Multi-Family, Single Family, and Worship sectors.
D&B Construction is currently working with the firm on two multi-family projects, including Village Greens Apartments and Butler Square Apartments for our client, Berger Rental Communities, who we also completed Willowbrook Clubhouse for with this firm.