It's no secret that demolition is a big part of the construction process, so we love when the opportunity arises for us to make good use of a property prior to demolition taking place. More often than not, this comes in the form of donating office supplies, such as filing cabinets, that we may find left behind when we get the keys to begin an office fit-out. Most recently, we were able to provide various hands-on training opportunities for Western Berks Fire Department.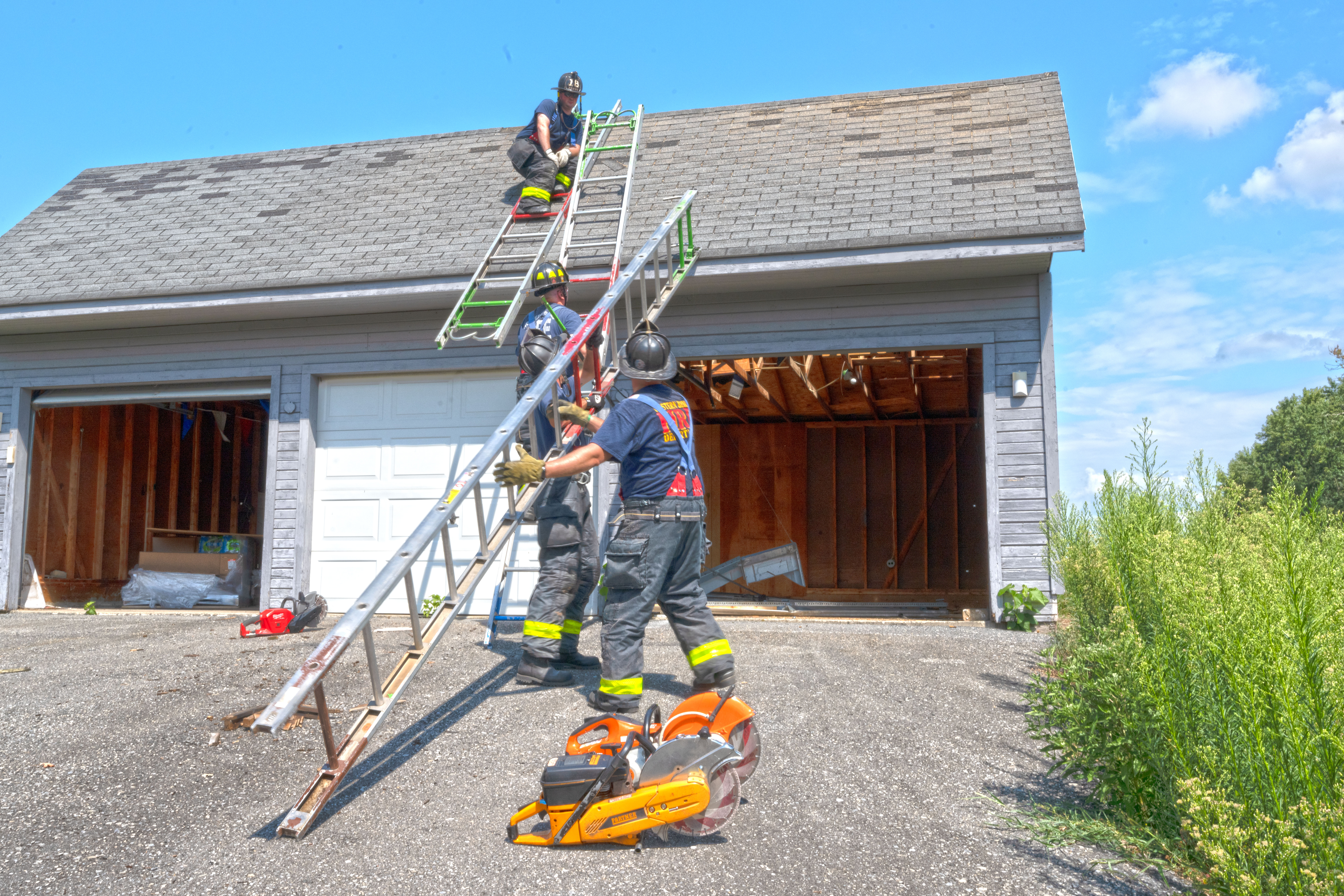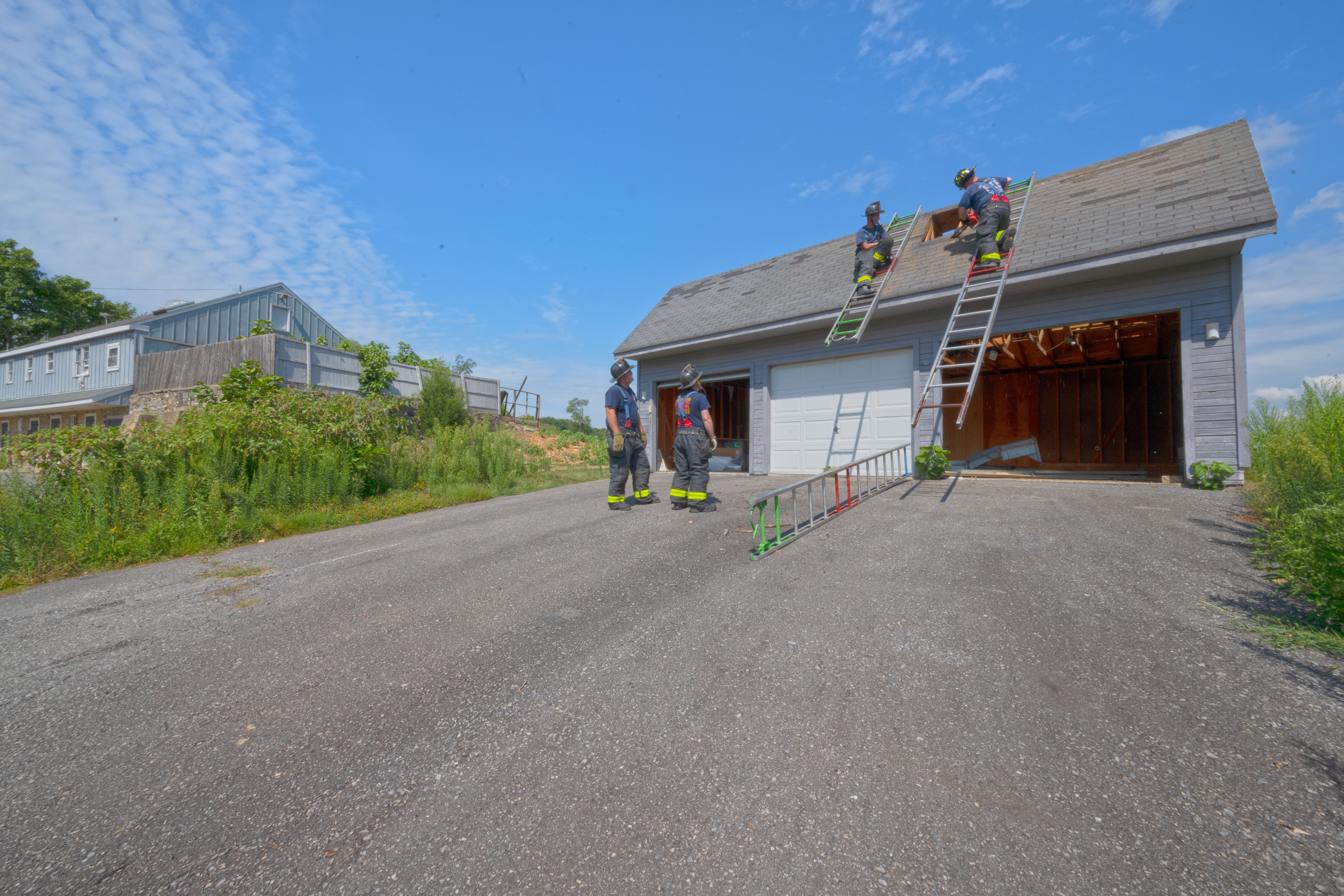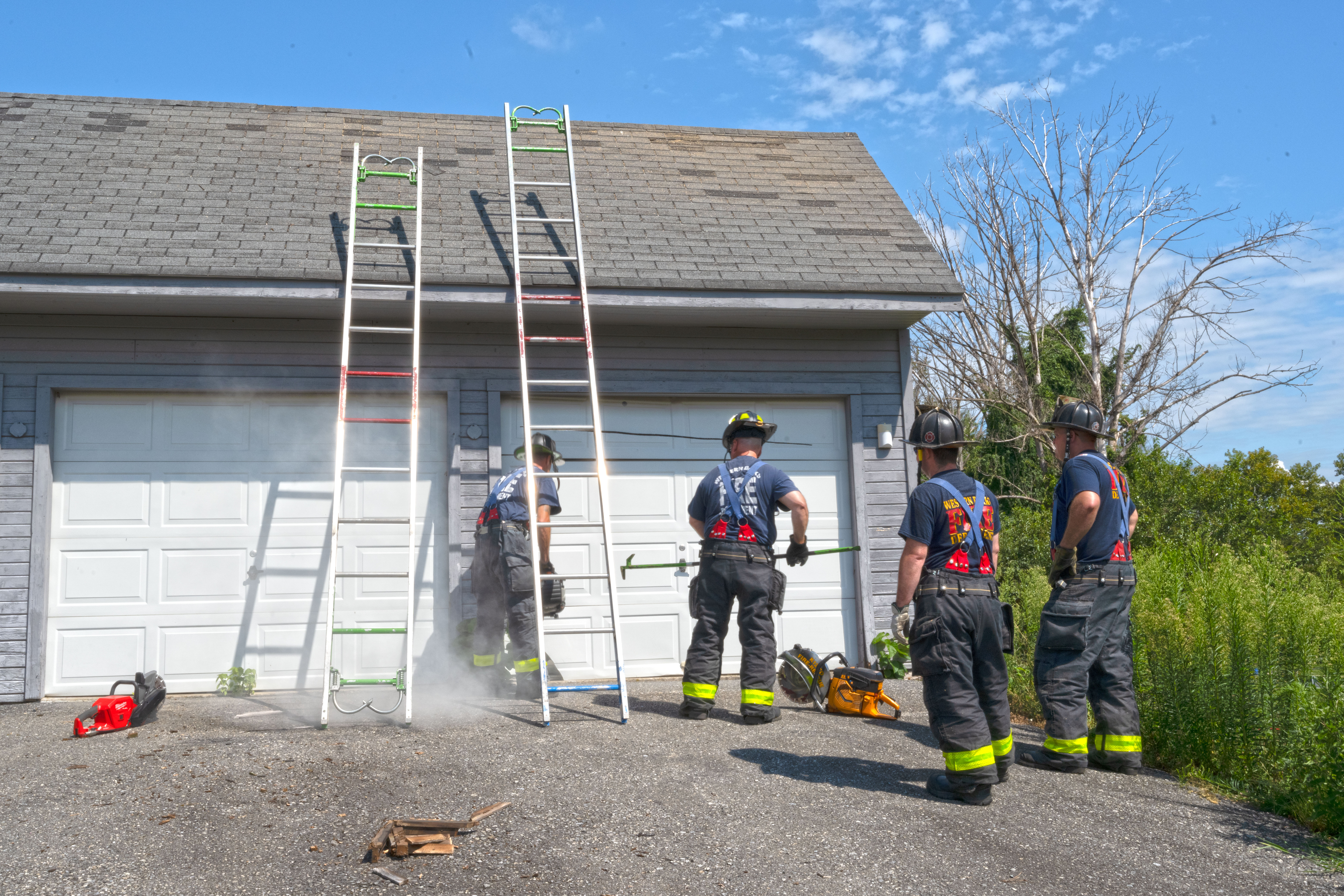 This was all possible thanks to the thoughtfulness of our Superintendent, Jason Holmgren, and the Vice President of our client, The Commonwealth Group, Don Robitzer. Jason, who has a relationship with the department's Fire Commissioner, Jared Renshaw, is leading this project on-site day in and day out. It just so happened that Jared was involved in the planning process with the developer awhile back. Jared and Jason were able to connect at the start of the project and coordinated the opportunity for the department to conduct training at the buildings at the former Village Greens golf course in Sinking Spring.
"I was happy and fortunate to be able to bring my past relationship with Western Berks Regional Fire Department in on a D&B project," explains our Superintendent, Jason. "The training went great! Commissioner Renshaw and his crew were fantastic! We are very lucky to have such a professional department serving the region."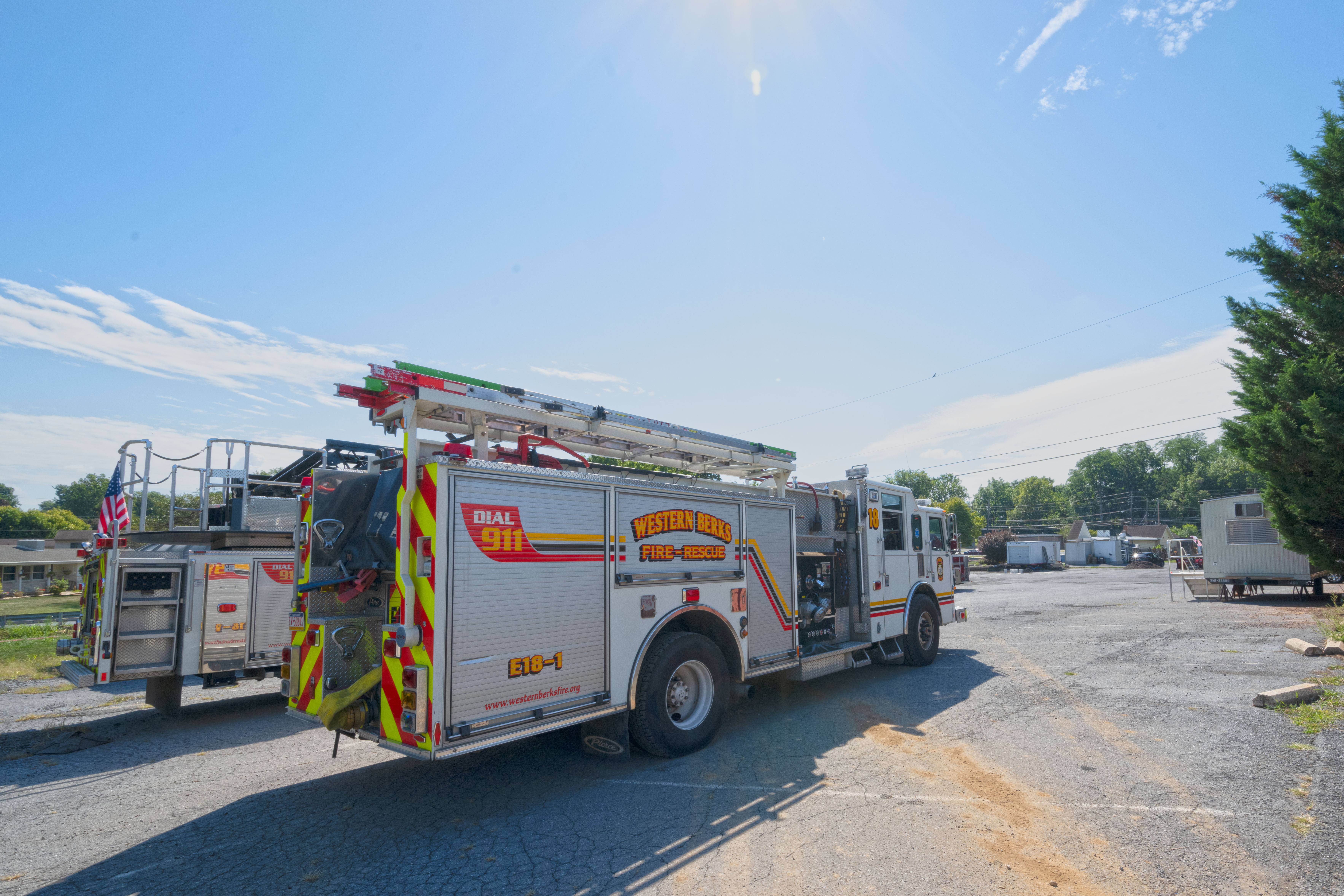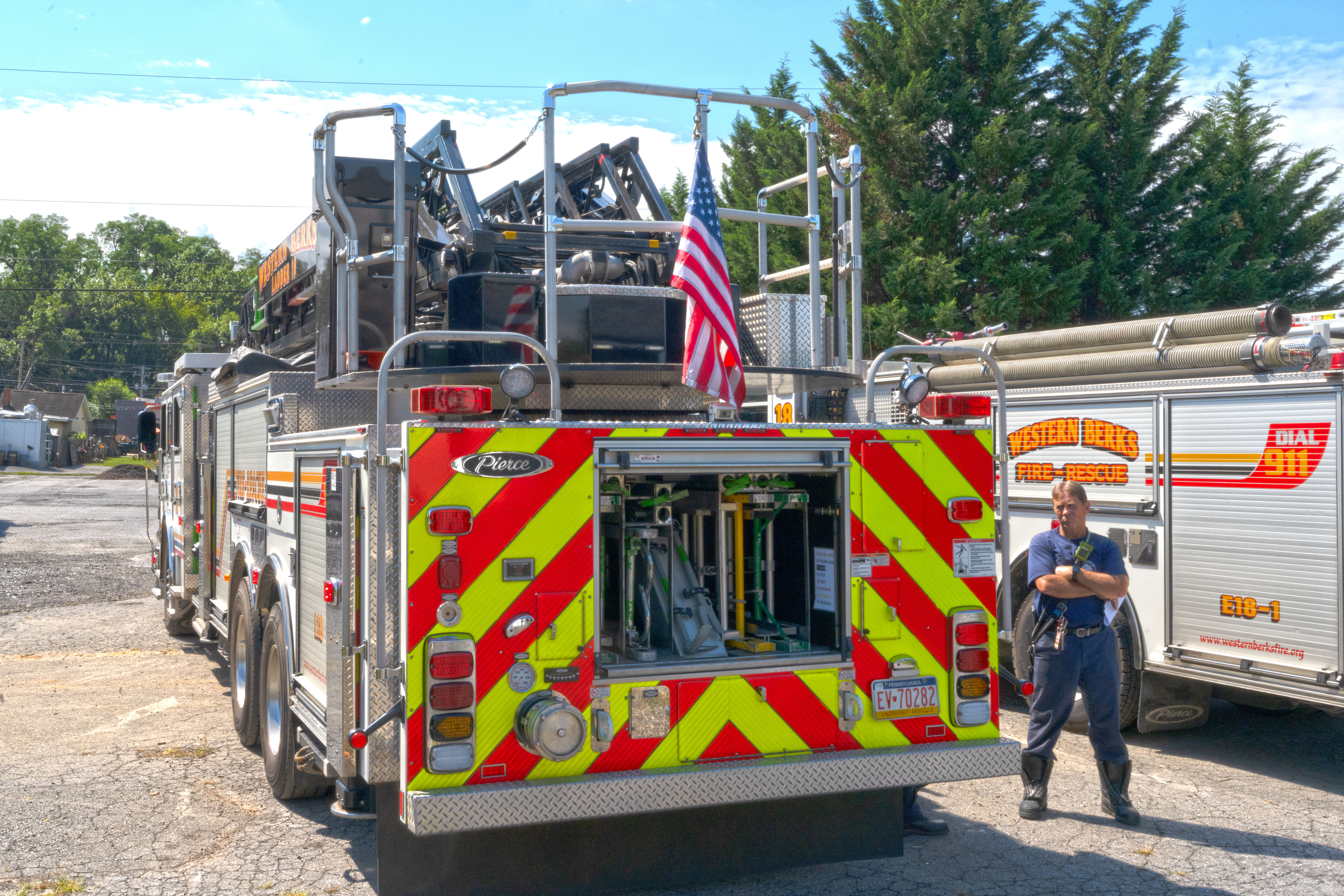 Western Berks Fire has answered over 550 calls so far this year, averaging 78 each month and over 1,000 in a year's time, so this training was invaluable to the department. Both career and volunteer members of the department took advantage of the training opportunity, which took place on multiple occasions over the last few weeks. Those in attendance fine-tuned their skills in the following area: Ground/aerial ladder deployment and placement, deployment and advancement of the 400-foot hose line, cutting garage doors with saws for forcible entry when necessary, and vertical ventilation, which involves using saws to cut through the roof.
"We are always training on these basic, perishable skills, but it's so much more beneficial to do it at acquired structures, as it makes it more realistic," explains Commissioner Renshaw. "Hands-on training like this allows us to be able to hone the skills that we will use on fire and other emergency scenes.  We emphasize being proficient in the basics, as they are the building blocks to being great firefighters. The multiple trainings had a great turn out, with 24 people there one evening.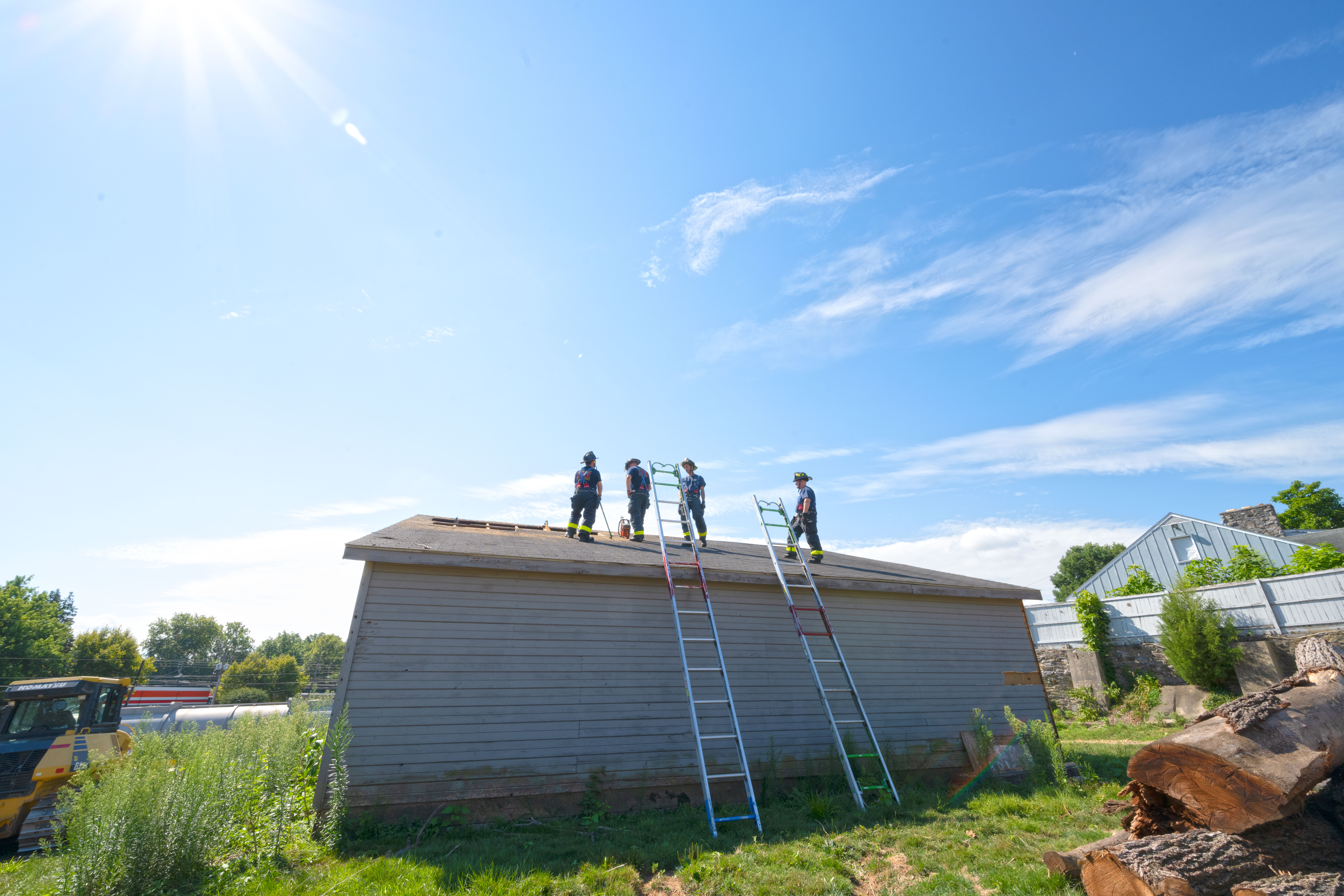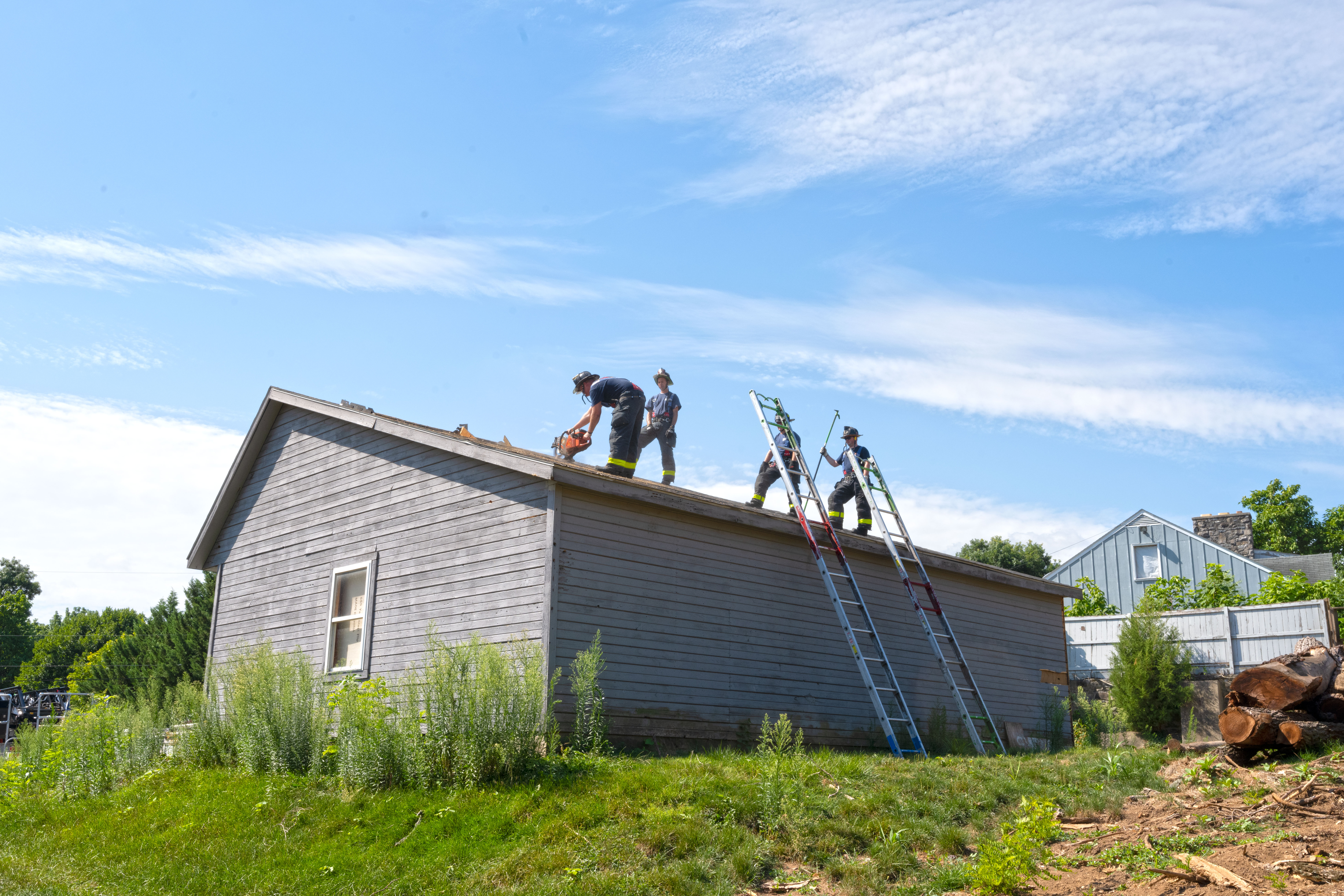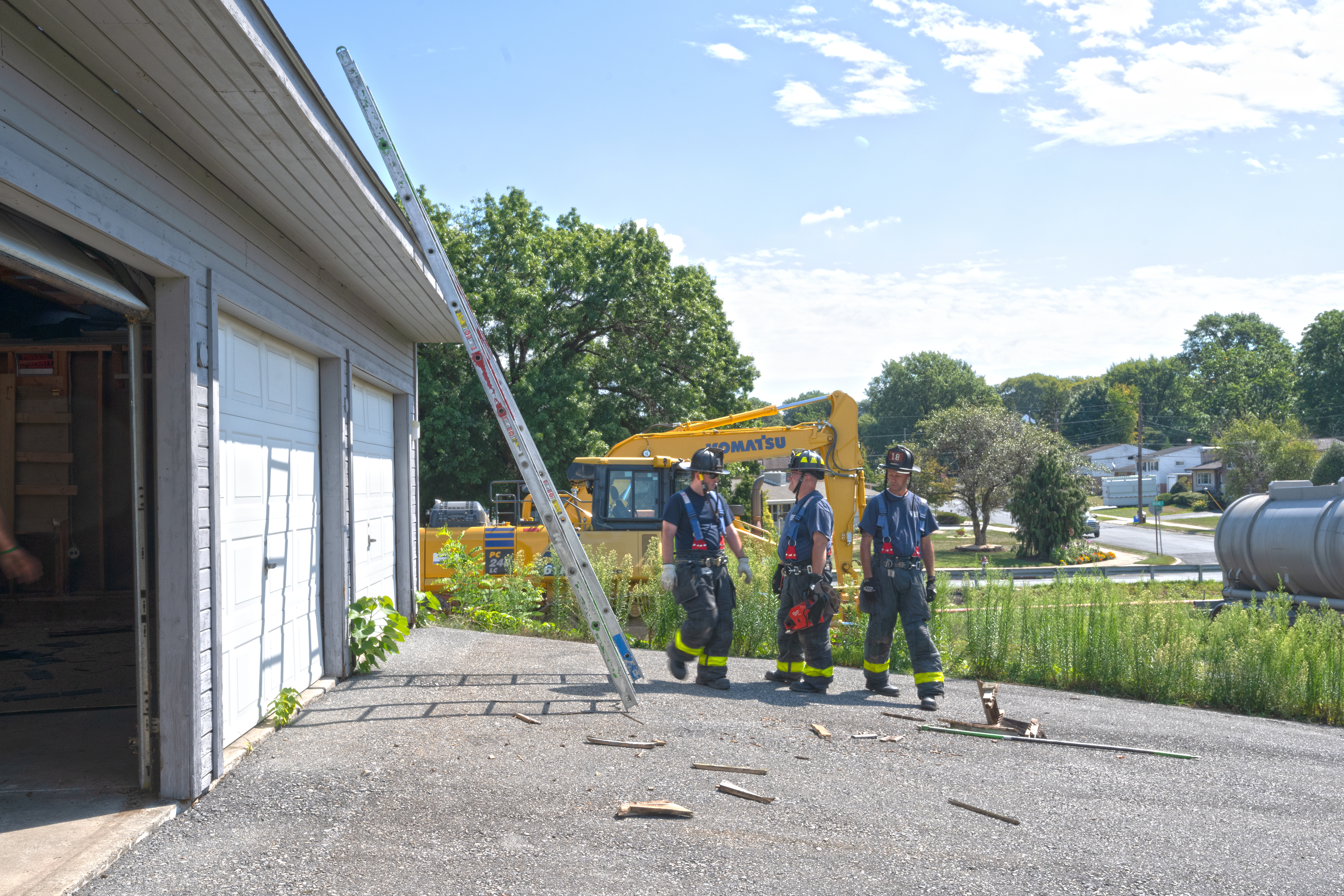 "We would like to thank the developer and also D&B Construction for working with us to facilitate this excellent training opportunity," posted Western Berks Fire Department on their Facebook page.
Western Berks Fire Department was organized and placed in service in 2009. The department serves and protects over 18,000 residents and hundreds of businesses in over 32 square miles throughout Sinking Spring Borough, Wernersville Borough, South Heidelberg Township, and Lower Heidelberg Township. Learn more about their department here, and learn more about what is being constructed at the former Village Greens golf course here on our website.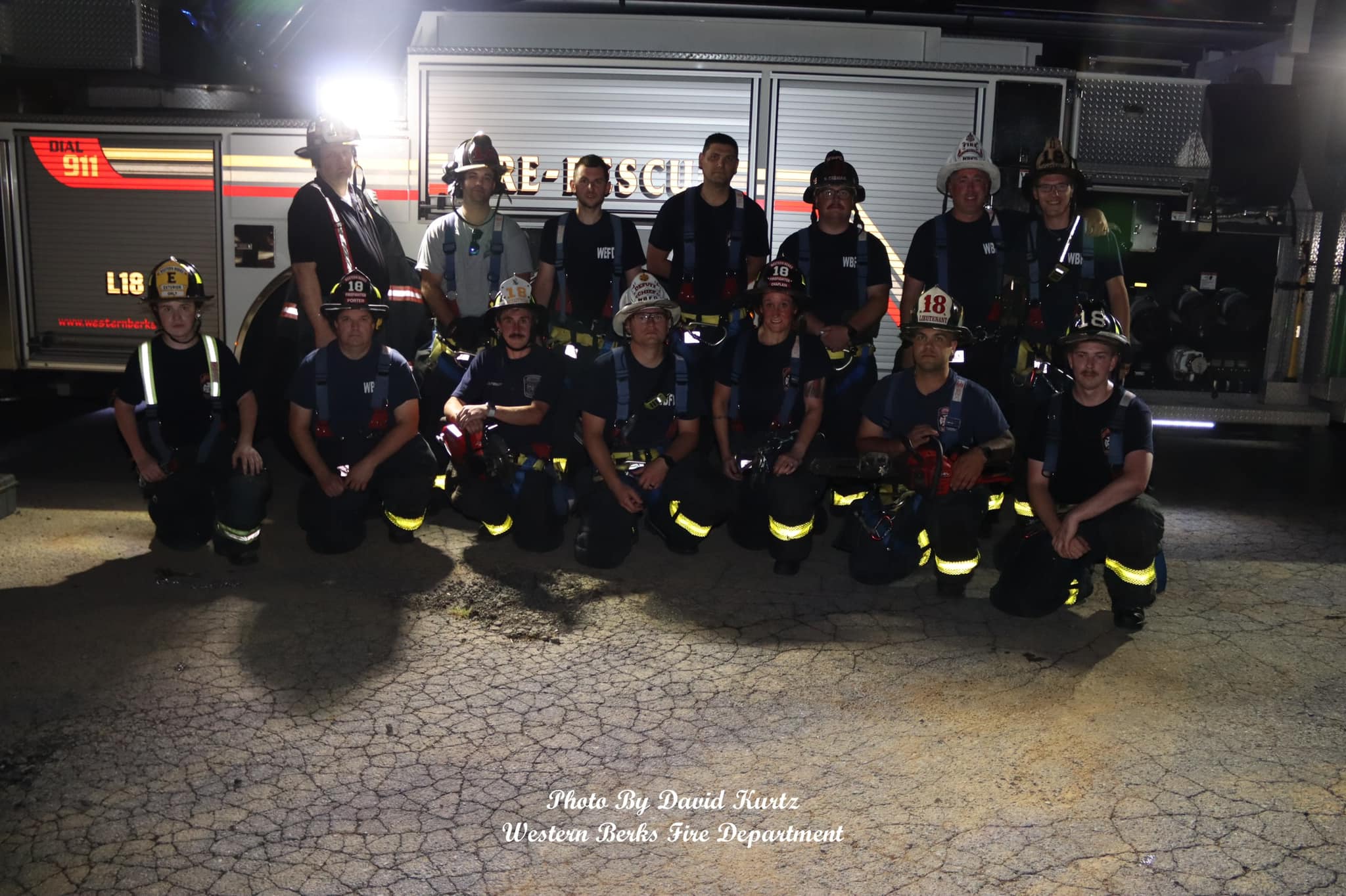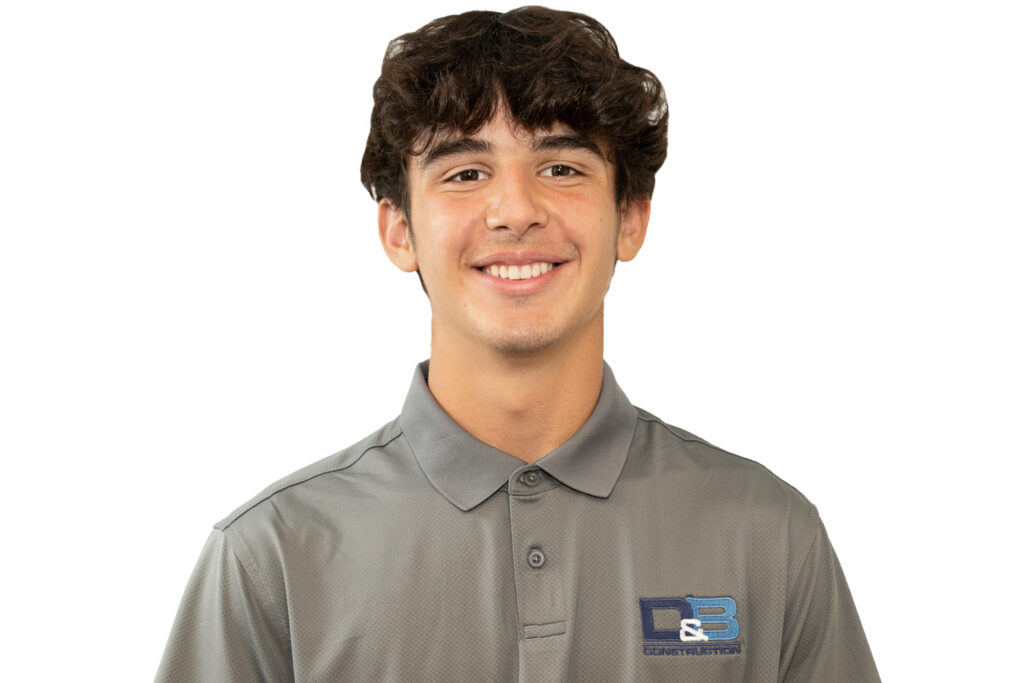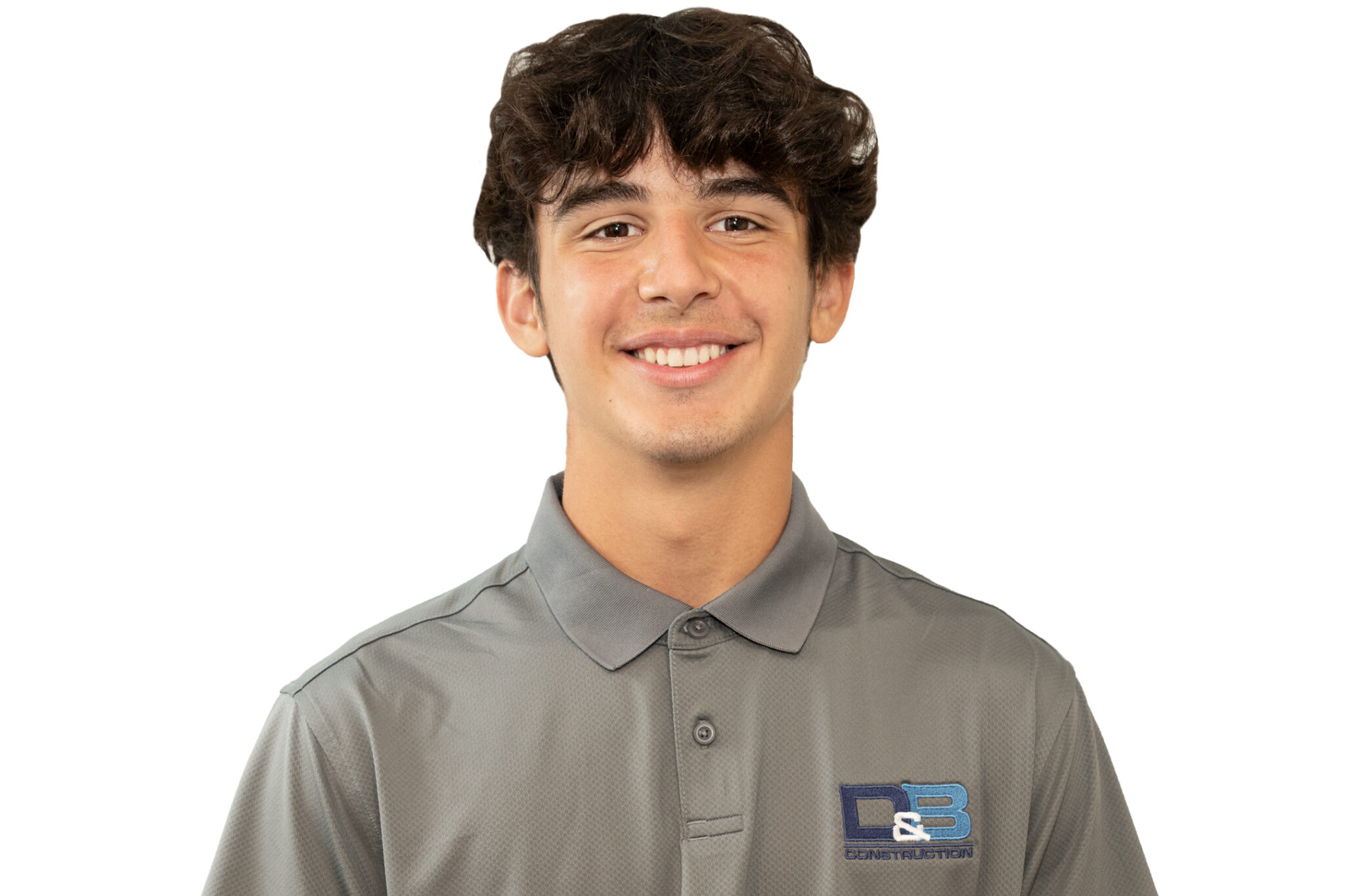 We've had the pleasure of getting to know Luca over the past year as he shadowed members of our team on D&B job sites and in the office. Luca gained valuable hands-on experience from experienced members of our team leading the project for Stratix Systems' new headquarters in Wyomissing. He also got to shadow members of our residential sister company, D&B Elite Custom, and watch a custom home come to life while also seeing finishing touches to a home renovation.
Join us in wishing Luca continued success as he pursues his degree in Civil Engineering at Drexel University! We know he will accomplish great things.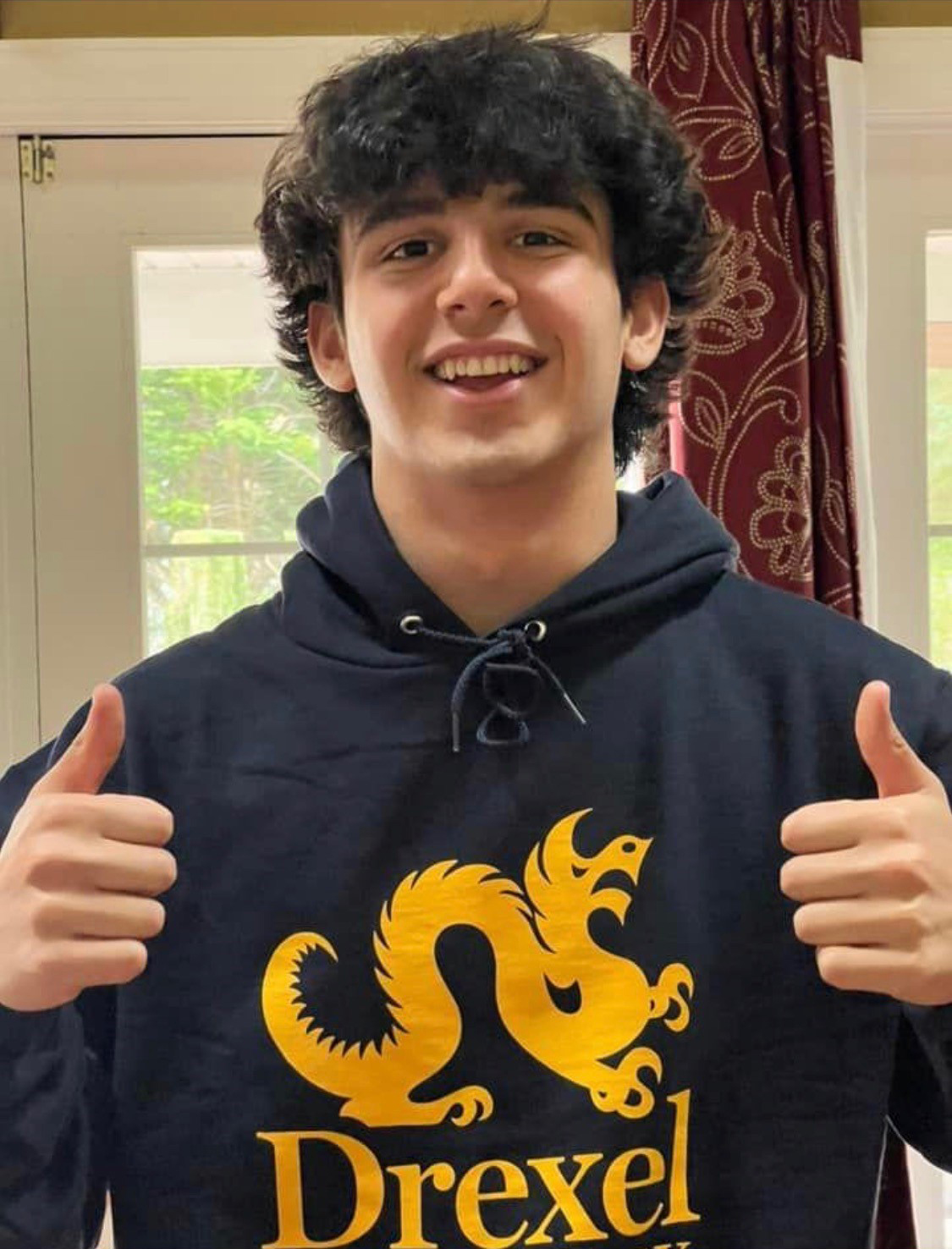 How his days at D&B were spent:
"The majority of my days were spent on jobsites shadowing site superintendents. My responsibilities included communicating with my intern supervisor, site supervisors, signing in on jobs, wearing appropriate safety equipment on site, and completing weekly site inspections when needed."
What he learned:
"A lot of valuable skills and information on how a construction management business runs both in the office and on the site. Some of the skills I learned was the importance of communication on the jobsite and in the office. I was able to sit in on meetings in the office and also saw communication take place on the job site through formal meetings, RFIs, and informal communication when the job superintendent talks with subcontractors onsite."
Some of his favorite memories:
"Some of my favorite memories are coming back to my internship after Winter or Spring break. My supervisors were very excited to see me since they hadn't seen me in over a week, and it was the best feeling. Another favorite thing to do is to look back at the old photos on Procore and see the progress that has been made on the sites I have been attending the company. I have seen rubble turn into an 8,000 SF home."
What he is most proud of:
"Everything that I was able to accomplish from this internship within the past year. Looking back and seeing everything I have done and learned from this amazing experience has been great."
How this internship impacted him:
"This internship has helped me influence my plans for the future. Before this internship, my plan was to attend college to study civil engineering, and although that plan hasn't changed I owe the confidence I now have for this major to this internship with D&B. Being at a company almost every day now for the past year has helped me truly understand my passion. This provides comfort to me because I can finally say with confidence that I know what I am doing in my future. I am very thankful for both this internship program and D&B for providing me with this comfort."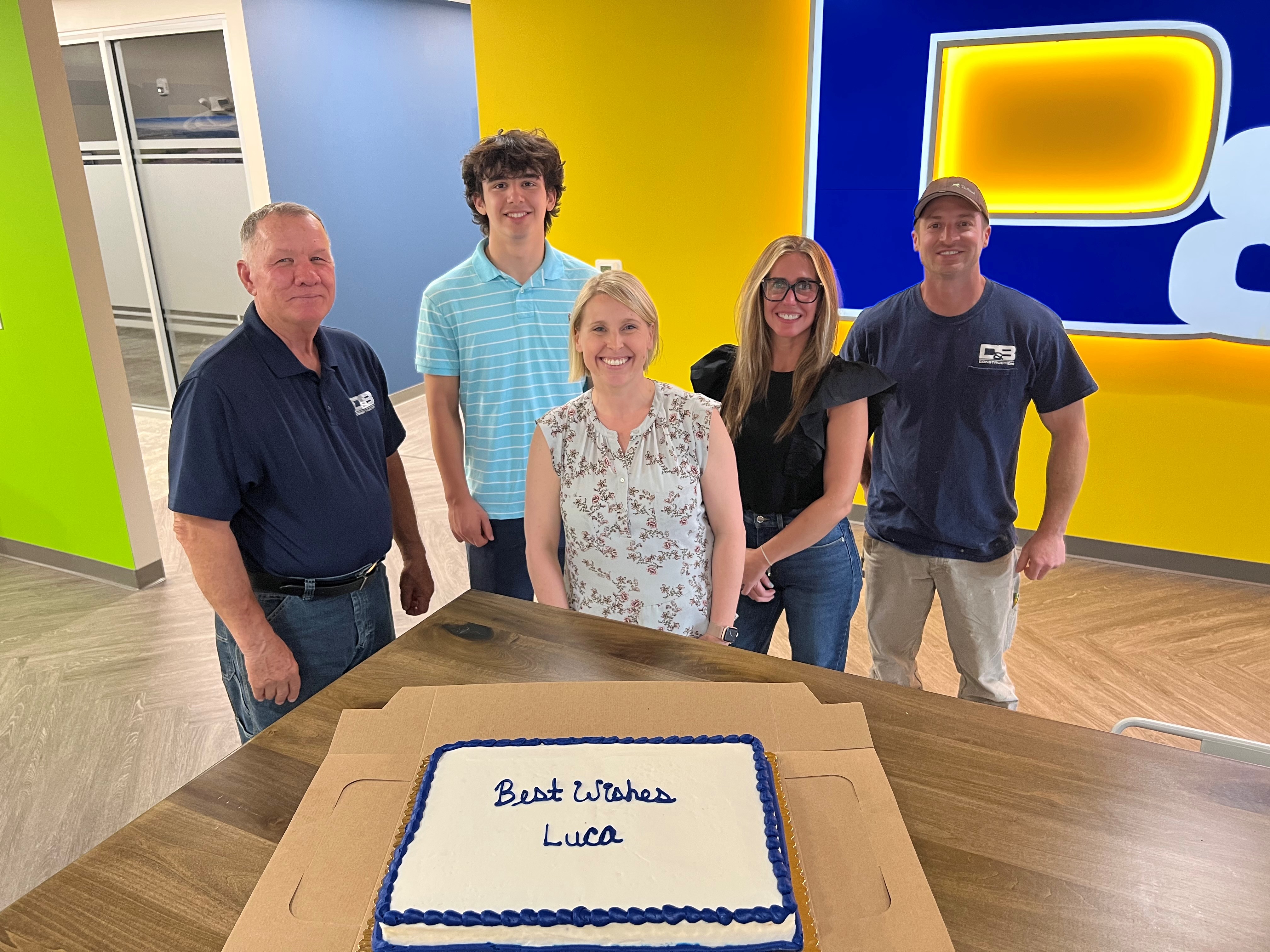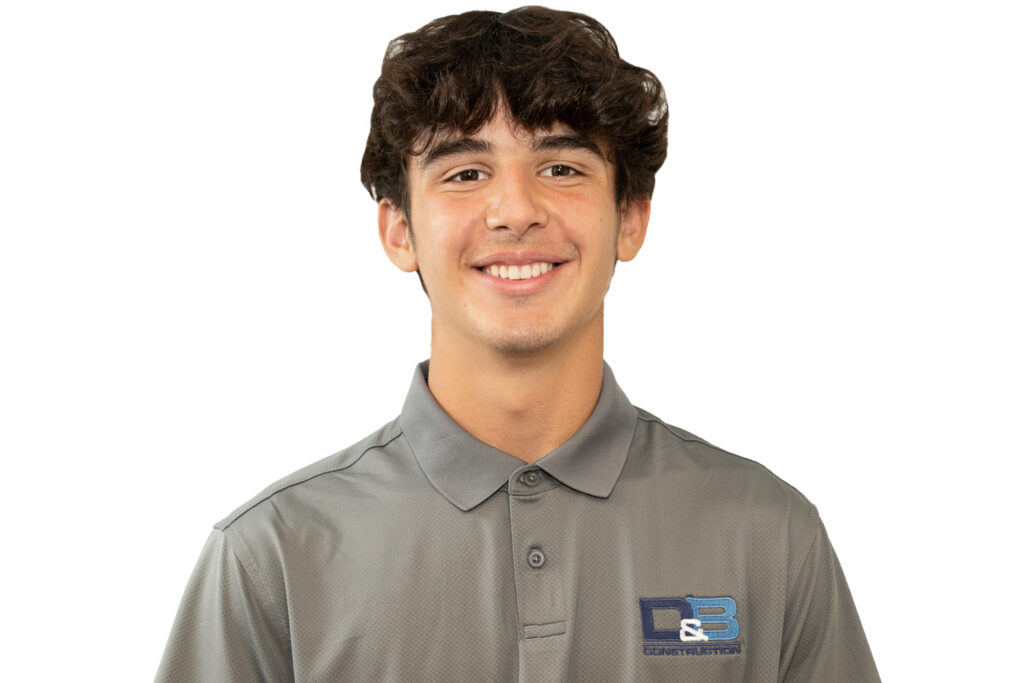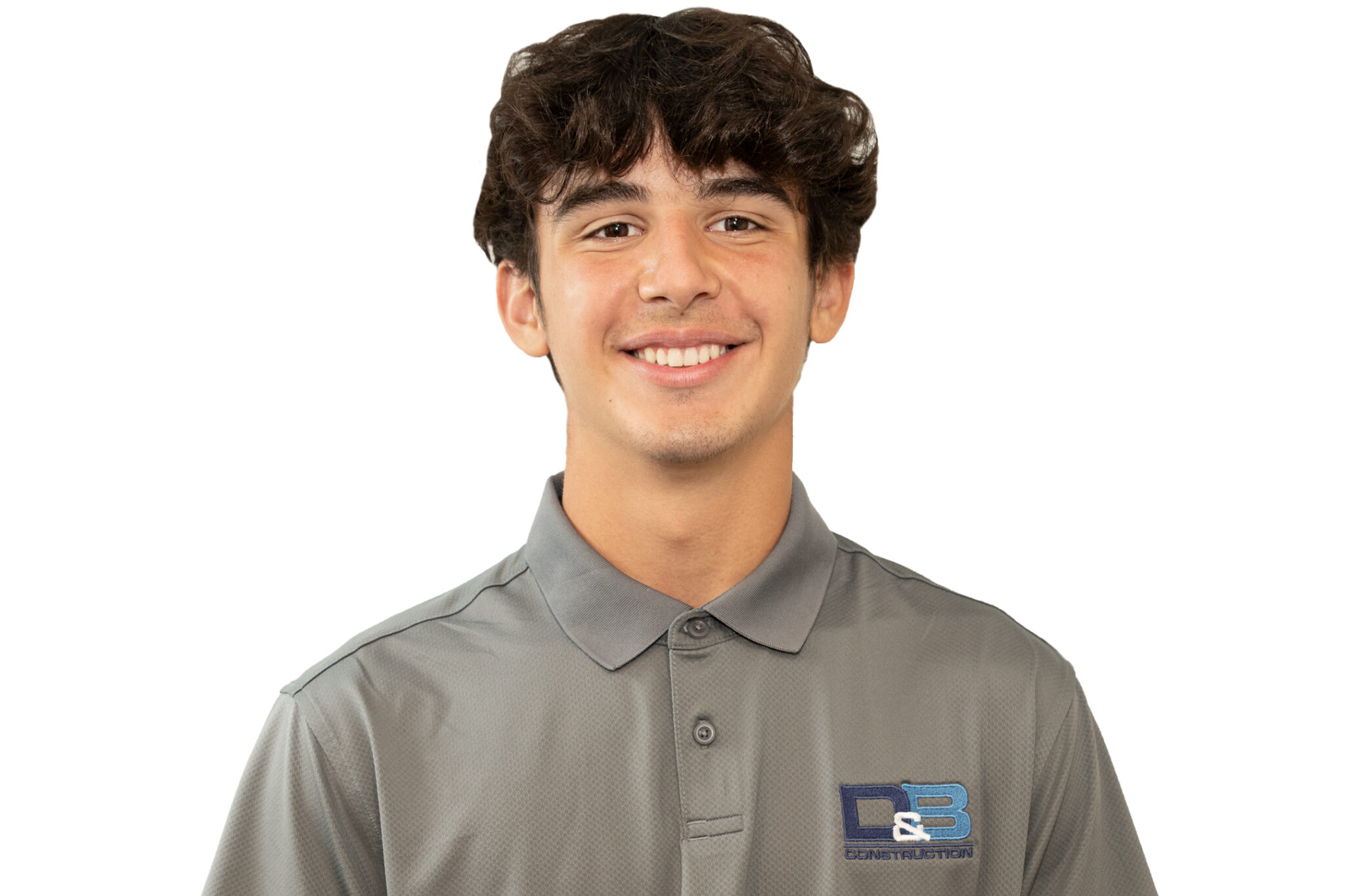 Team D&B is thrilled to be working with the
Wilson School District

's Honors Internship program
once more! In the 2021-2022 school year, we have the pleasure of working with two talented seniors, Luca and Savanna. Our Construction Intern, Luca, has been shadowing team members working on our adaptive-reuse design-build project for Stratix Systems' new headquarters in Wyomissing. He has also been shadowing our residential team, D&B Elite Custom, as we build a custom home from the ground up. This opportunity has allowed Luca the invaluable experience of seeing the differences between commercial and residential construction, which has helped him get a better idea of what he may want to pursue as he heads to college. We sat down with Luca to learn more about his internship experience thus far:
Q: What do most of your days look like on the job-site?
A: "I spend most of my days shadowing and working closely with the commercial Site Superintendent, Barry, at Stratix's job site, as well as shadowing John, the residential Superintendent."
Q: Tell us about a day / task that you enjoyed most at your internship so far and why?
A: "I enjoy looking over project submittals the most because I get to see how different applications on the job were approved."
Q: What are some things you've learned throughout your internship so far?
A: "I learned the importance of safety on a job-site is by far the most important aspect. OSHA safety requirements are the guidelines for construction job-sites. I've also learned that everything must get approved before even starting and this can hold projects up for months. I'm learning about what is on the drawings and how to interpret what is on them. I also have been sitting in meetings and participating in weekly site inspections to really get a grasp of things."
Q: What is one thing you've learned about yourself so far through your internship experience?
A: "That I know more about the construction industry than I thought I did."
Q: What would you say is the most important skill you developed / strengthened at your internship so far?
A: "I learned the importance of listening."
Q: What  are your internship goals for the rest of your time with D&B?
A: "To continue to be able to complete individual tasks and be trusted at completing these tasks."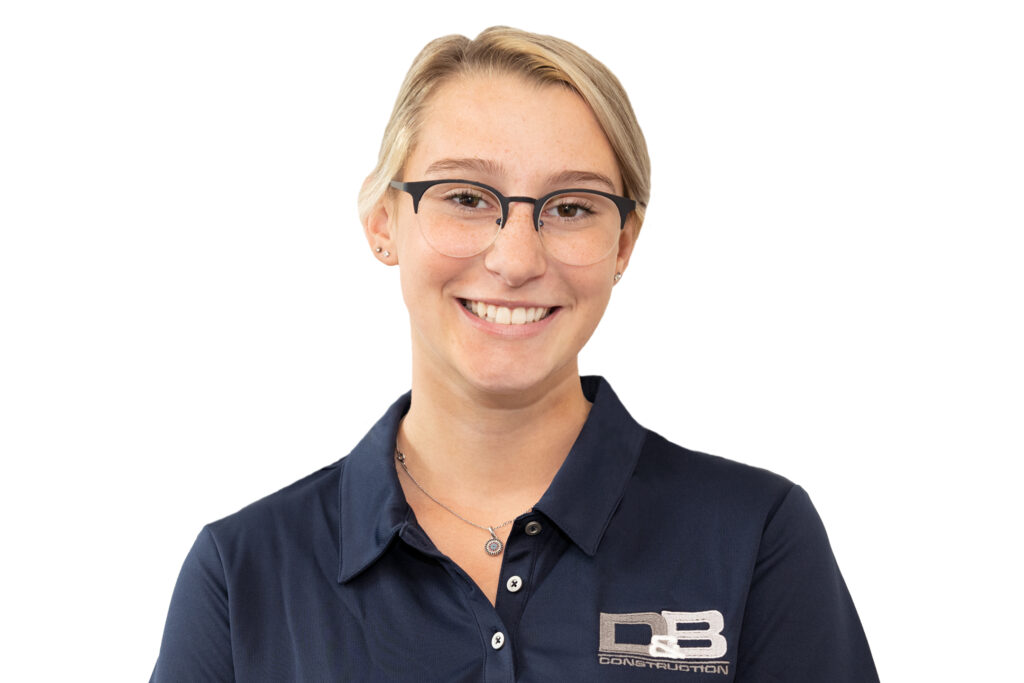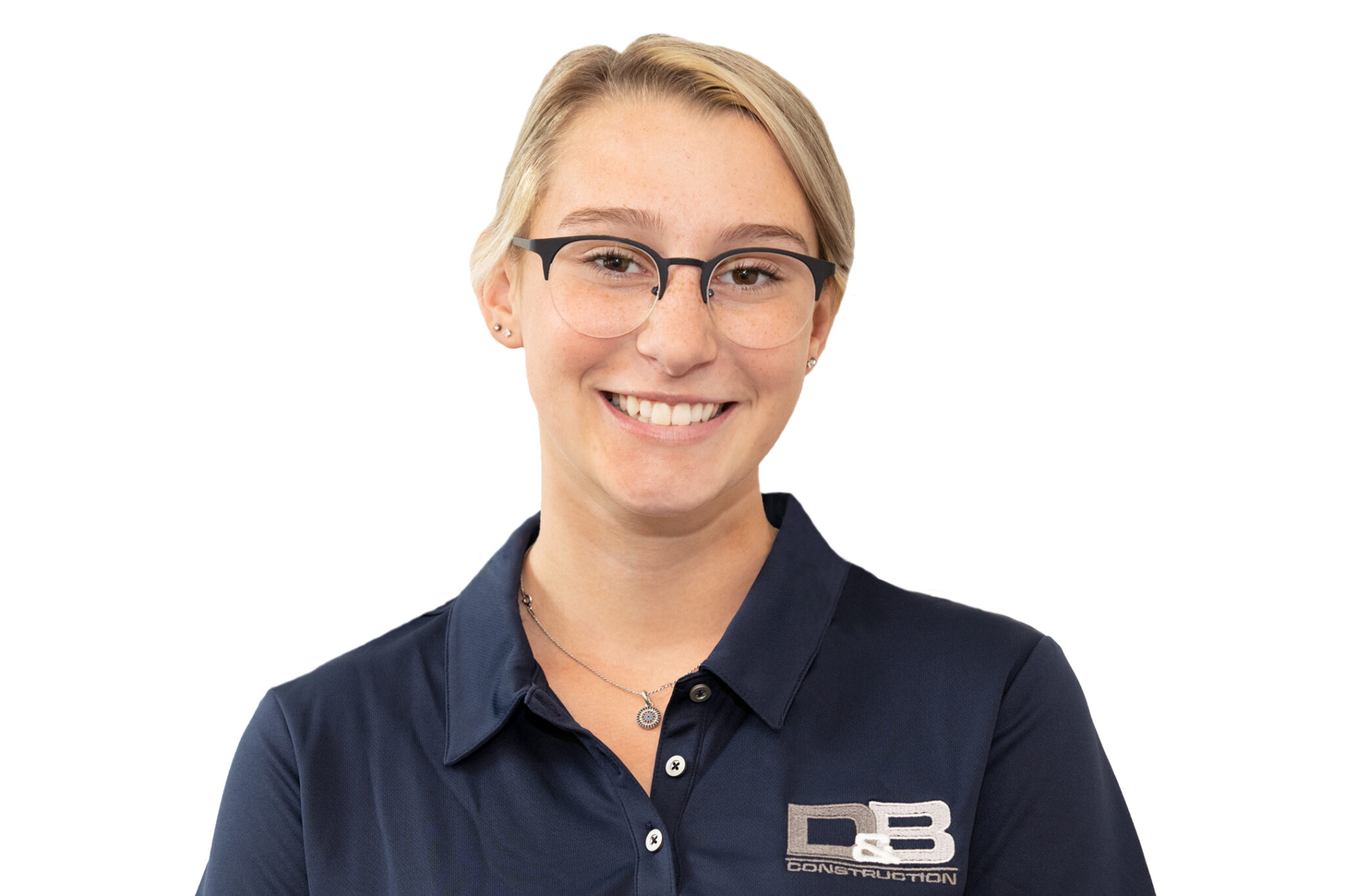 At the beginning of January, we sadly said goodbye to Savanna, but we are so excited to hear about her experience interning with our friends at
RE/MAX of Reading
for the second half of the school year. Savanna shadowed our Marketing and Business Development department to learn the ins and outs of this field, both for our commercial side of the business and our residential side,
D&B Elite Custom
. After completing her internship experience, Savanna reflected on her time working with D&B and how it has prepared her for attending college as a Business Major. Here's a Q&A from Savanna so you can learn more about her experience:
Q: What were your responsibilities throughout this internship?
A: "My responsibilities included researching, writing, and editing articles for blog posts and newsletters. I learned about graphic design and how to create things in design programs like Canva and Adobe. I also learned how to navigate WordPress and the back end of a website, as well as MailChimp. I completed Benchmarking analysis and learned the differences between preparing copy for social media and blogs/newsletters."
Q: Of all your responsibilities, which did you enjoy most and why?
A: "I enjoyed creating things for D&B on Canva. It gave me a chance to be creative and really understand branding. Besides that I also really liked coming up with research for articles and gathering information in general. I liked interviewing people and getting quotes and information. Interviewing people was a great way for me to learn more about some of the staff here at D&B."
Q: How was your overall experience interning with D&B Construction? 
A: "I was lucky to come into a business that was not only friendly and accepting, but that also had knowledgeable people who I could learn a great deal from, especially since this was my first internship experience. I rate my experience 10 out of 10 because coming into this, I had no idea what my internship was going to be like, but being here for a semester allowed me to learn more than I ever expected to about what goes on in a business. I also strongly believe that I gained a lot of hands on experience, from having my own computer and my own documents to work on in the office, to being able to go out to the job sites and take photos."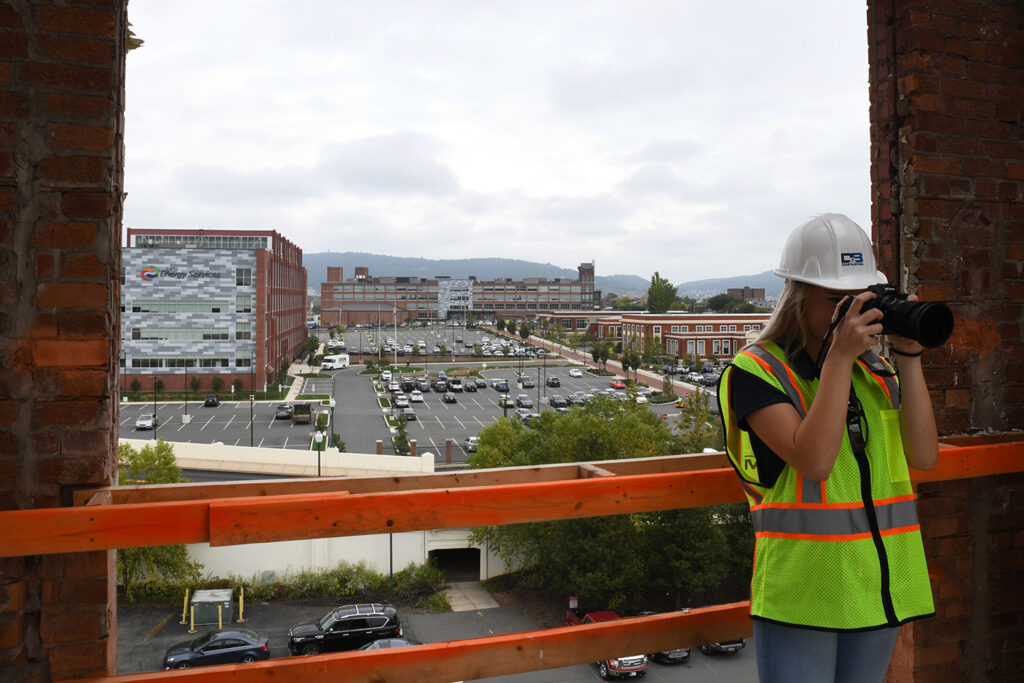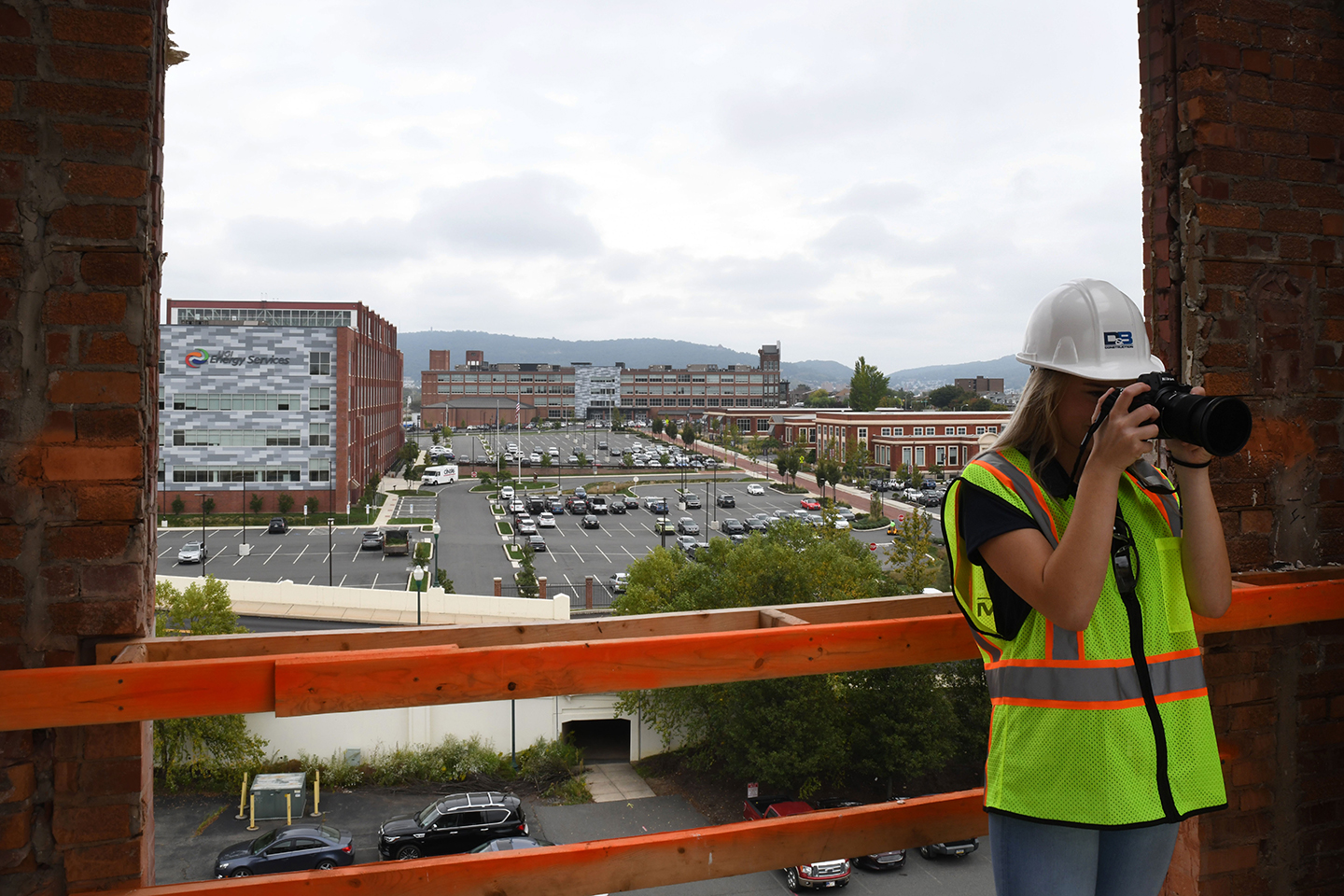 Q: Do you feel this internship enabled you to apply knowledge and skills to prepare for college?
A: "Yes! Since I am in high school, I don't have a focused major just yet, but my internship coordinator, Angela, went through a list of different tasks at the start of my internship. I was able to voice my opinion on what I thought I would be good at, what interested me, and what I wanted to learn more about. This allowed me to use my skills to the best of my ability throughout the internship. For example, I took Honors English all four years of high school, so I was able to write a lot of blogs and articles during this internship. I was given support and encouragement throughout training during my internship. If I didn't know something, that was alright because then I was taught it, and that allowed me to learn new things and gain new skills. I really feel that this internship confirmed that I am on the right path. Through this internship experience I even realized that I would like to do some sort of marketing in my future career."
Q: Do you feel this internship helped prepare you for your future career?
A: "Going into my internship I knew I wanted a business career, but I wasn't completely sure what I wanted to do in the business world. This internship helped me gain knowledge about the business world and what really goes into marketing. It not only gave me an idea of what I want to go for in college, but I also gained experience and have a leg up compared to to my peers since I have an internship on my resume already. Not a lot of high school kids get this experience. This experience is valuable because it not only looks great for future jobs but will help me with getting into college."
Q: What did you learn throughout your internship that you did not expect would be so important?
A: "I learned many things at my internship, but one thing that I didn't think would be that important is branding and how we have the same colors and logos for everything. Another important thing I learned is the importance of having your business being a thought leader in the industry, not just as a company that does construction. I learned so many workforce skills that a classroom can't teach me."
Q: What are you most proud of from the work you produced throughout your internship and why?
A: "I am most proud of the blogs I wrote and posted with the help of my internship coordinator. It is something that I can say I worked on from start to finish and can add to my portfolio."
Q: How would you describe D&B Construction's company culture in three words?
A: "Innovative, thought-leaders, and welcoming."
Trend 1: LEED and Green Building

"A 'Green' building is a building that, in its design, construction or operation, reduces or eliminates negative impacts, and can create positive impacts, on our climate and natural environment. Green buildings preserve precious natural resources and improve our quality of life" (WGBC). In response to the COVID-19 pandemic, Green or LEED construction is changing. The U.S. Green Building Council, creators of the LEED certification, plans to promote healthier and safer air quality indoors with adjusted certification criteria incentivizing the creation cleaner air systems. In 2021, there will be more building materials and components that help get LEED certification. One interesting and somewhat new development is a form of self-healing bio-concrete. This is a compound of concrete and bacteria that produces limestone when exposed to air and water, which helps with the impermeability of the surface. It costs around $240 per cubic meter. For reference, normal concrete usually costs between $200-$300, making it still cost efficient. Green building will continue to grow throughout the next decades and new technology and policy will come out to reinforce it as time goes by.
Trend 2: Modular Construction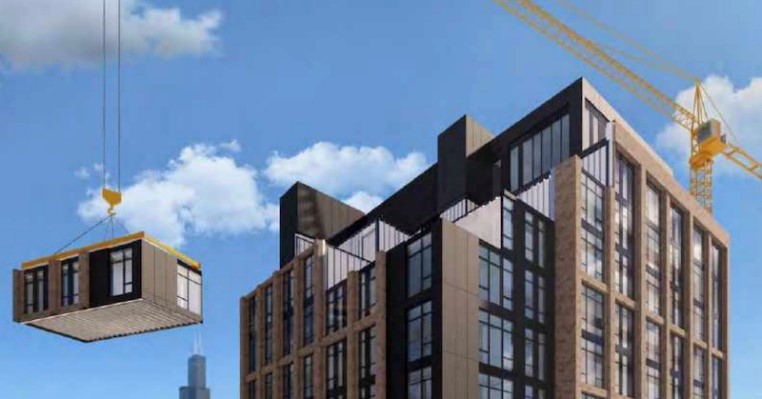 The construction industry is rapidly moving towards modular materials because of its cost and time efficiency. Modular building is anywhere from 20% – 50% faster than traditional construction. It is also around 20% more cost efficient to build modular instead of traditional because of the reduced labor and time costs. Modular building also cuts the waste output almost in half due to optimal fabrication and pre-planned units. Everything is built off the construction site, which reduces the challenges of regular construction such as weather, limited working hours, and space. Overall, modular building is great for symmetrical and repeating buildings where sections can be made and stacked or attached to each other easily like in apartment or office buildings.
Trend 3: Safety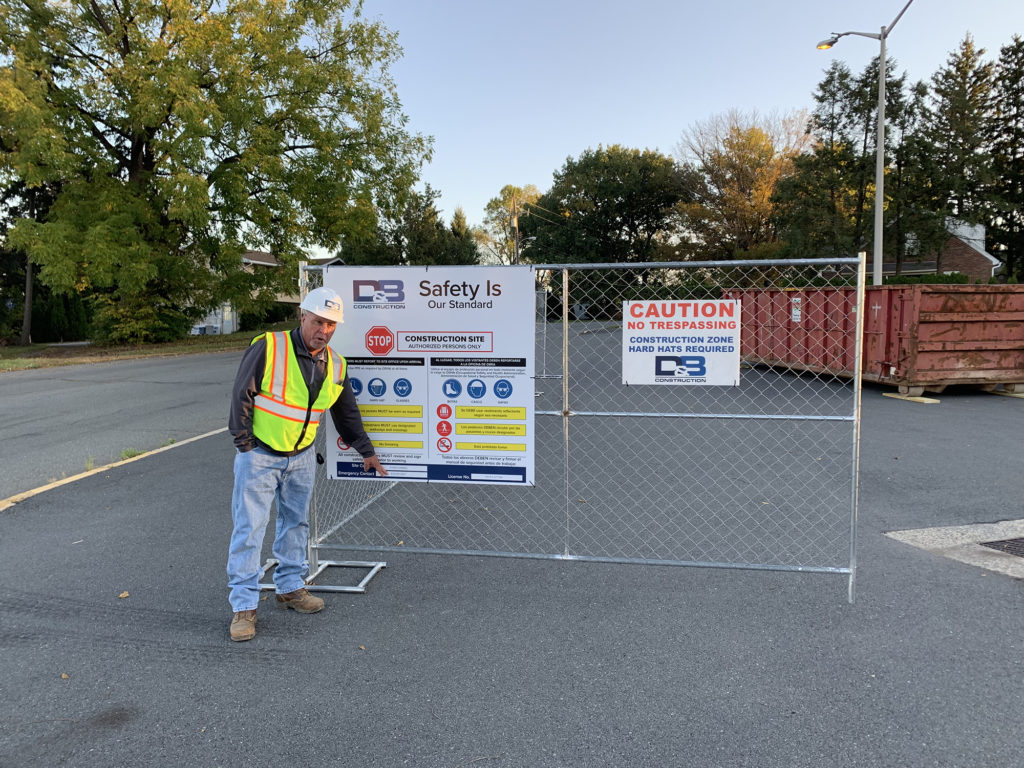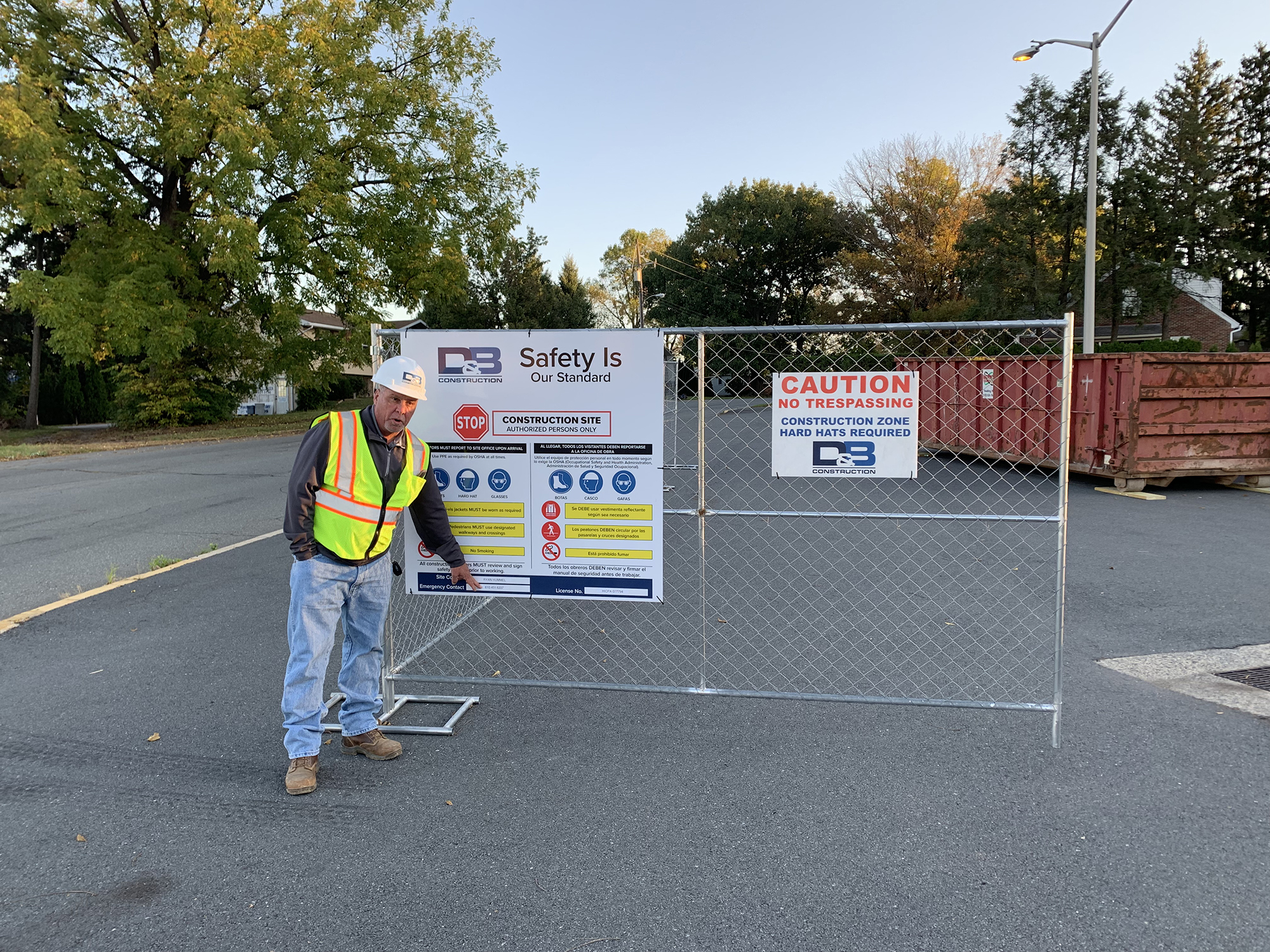 As it should be, safety is a huge trend in 2021. The old workplace safety system focused on recognizing problems and fixing them after someone gets hurt or a problem occurs. The new system getting pushed in the industry is based on prevention through education and training and recognizing issues before anyone gets hurt. This is why we have our Safety Committee meet monthly to discuss different topics of safety. Another large change in the safety category is better technology with Personal Protection Equipment (PPE). With more women entering the field, there is an increased awareness of the need for PPE to properly fit all employees to ensure safety. In addition, because of the COVID-19 pandemic there are policies across most companies including D&B that promote safe environments using masks, social distancing, and sanitization. When the pandemic hit, our team implemented a sign in and sign out sheet at every job site, making it easy for us to accurately perform contact tracing in the event that someone developed COVID-19 symptoms. D&B will continue to enforce this rule across all job sites moving forward. Learn more about our safety standards here.
Trend 4: Multi-Family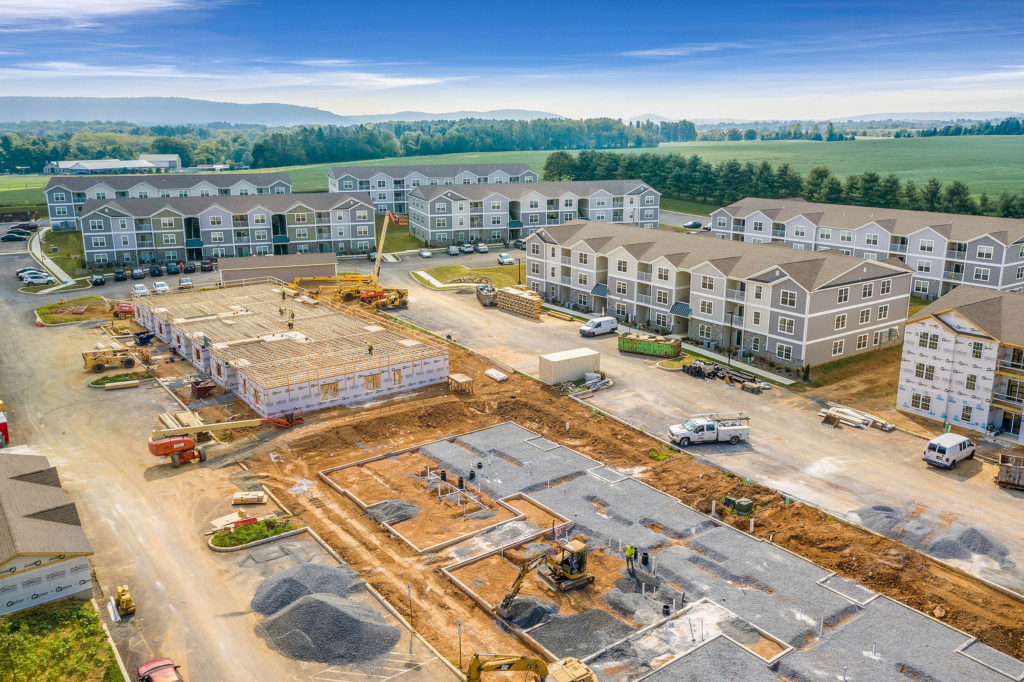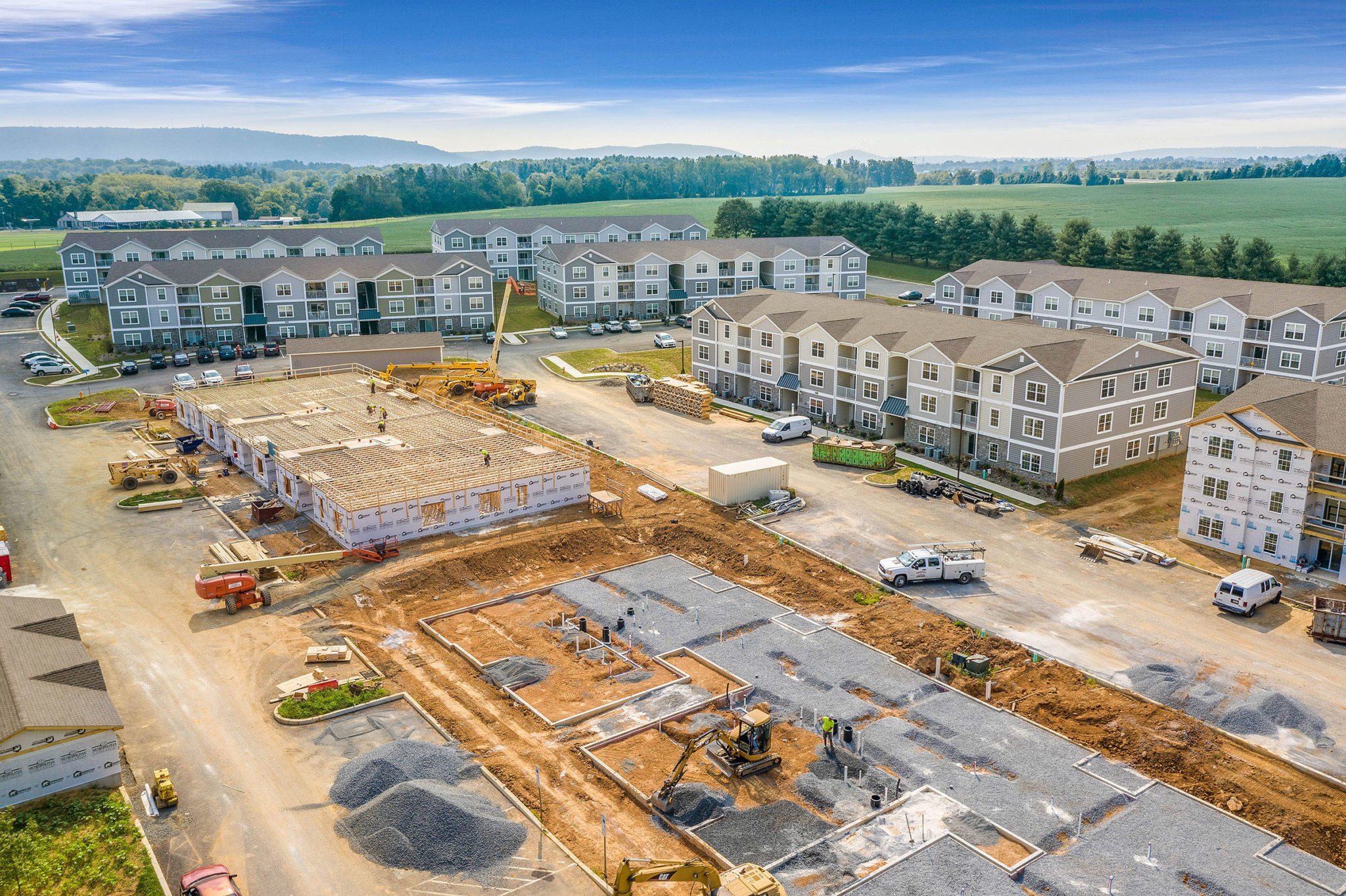 Multi-family construction is one of the fastest growing sectors of the commercial construction industry. Because of the lack of inventory in the housing market and changing demographics, multi-family construction is in high demand and will continue to grow in the following years. More people are looking for smaller, more affordable homes and condominiums with less maintenance than a normal single-family house. Research shows that 33% of people who are reaching age 55 are on their own. This is much different than what was the case 20 years ago. Currently D&B has multiple multi-family jobs under active construction and in the pre-construction phases. Throughout my internship, I shadowed the construction of The Reserve at Gring's Mill, which you can view here.
Written by: D&B Intern, Alex Wolf
Alex culminated this list based on what he learned during his time at D&B. He is a Senior at Wilson High School who began shadowing various D&B employees in September of 2020. Alex will be attending Virginia Tech for Architecture in the Fall. "My internship experience at D&B made me realize that I want to pursue a career in residential remodeling and construction," he explains. "I gained a lot of knowledge about the construction process and enjoyed being able to see entire construction projects from start to finish."
If you caught our social media post about Jessica's suspiciously cute boots on our active jobsite at the future new headquarters for Riverfront Federal Credit Union, you are likely here to find out the official verdict from our Safety Committee Director, Tom.
The votes across our social platforms were pretty evenly split, but for those that know Jessica and know she would always put safety first, you win! For those still in denial that these shoes follow safety protocol, surprise! Jessica's boots are both OSHA compliant and ASTM certified. (We know, we know… They looked way too cute to be). But we wouldn't lie to you! They are I/75 C/75 steel-toe boots that are impact and compression resistant. They also have an oil and chemical resistant outsole that is completely slip resistant on dry and wet surfaces, too. Some of this brand's products even have their electrical hazard certification for up to 18,000 volts!
If you are still in denial that these are steel toe boots, check out this video from our Safety Director, Tom, as he verifies that they meet safety standards. He also tells us what he originally thought when he first saw Jessica's Xena boots on a job site.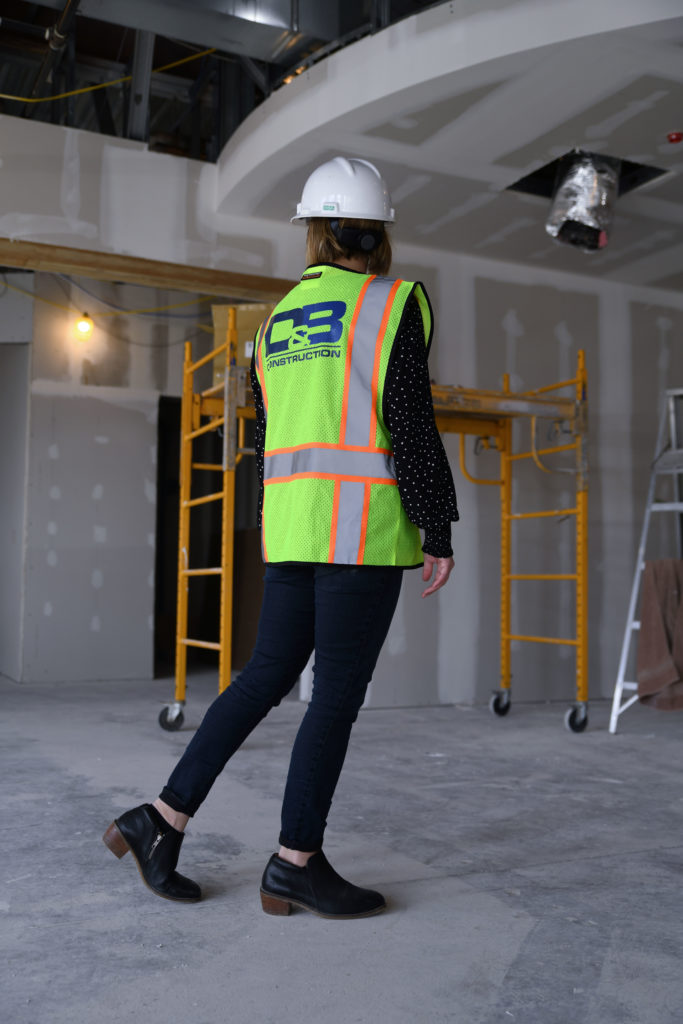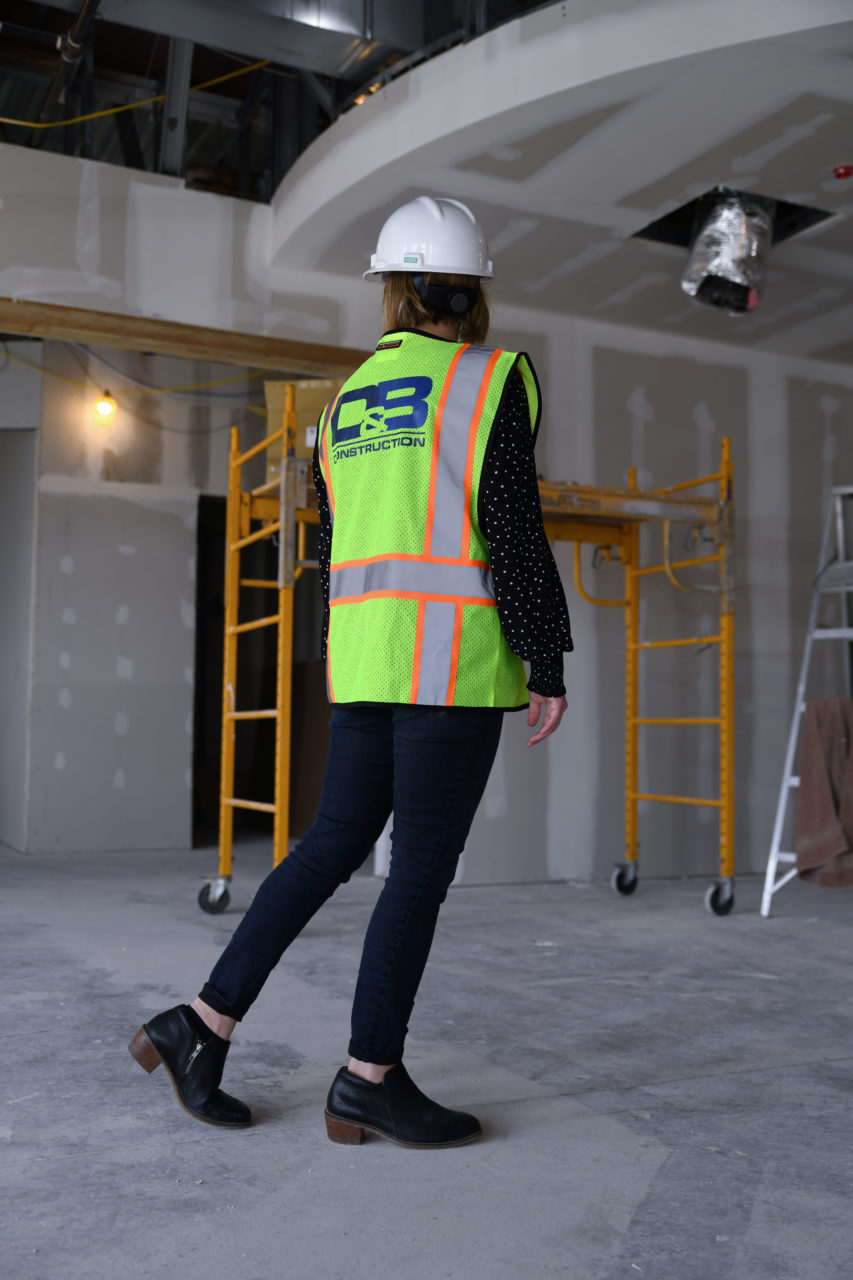 So what are these nearly mythical boots called!? Not to worry – At D&B Construction Group, we're all about efficiency and helping out our industry brothers and sisters. And that's because we care. So of course, we will spill the beans about these handy full-grain leather boots. They are made by a company called Xena workwear for women. Best of all, they are made for women by women right here in the United States.
Xena workwear was founded as a result of the CEO's own frustration from "working in a manufacturing environment where the only options were bulky, manly work boots." Their CEO, Ana Kraft understands the importance of how what you wear can impact self-confidence and many other job-related factors that play a huge role in long-term career success.
So how did Jessica score these beauties?! It all happened about a year ago through a simple Google search. "I was searching for something better suited for me. I needed something more stylish that I could wear in the office," she recalls. "I was also tired of the old, muddy, and uncomfortable boots I had been using for years."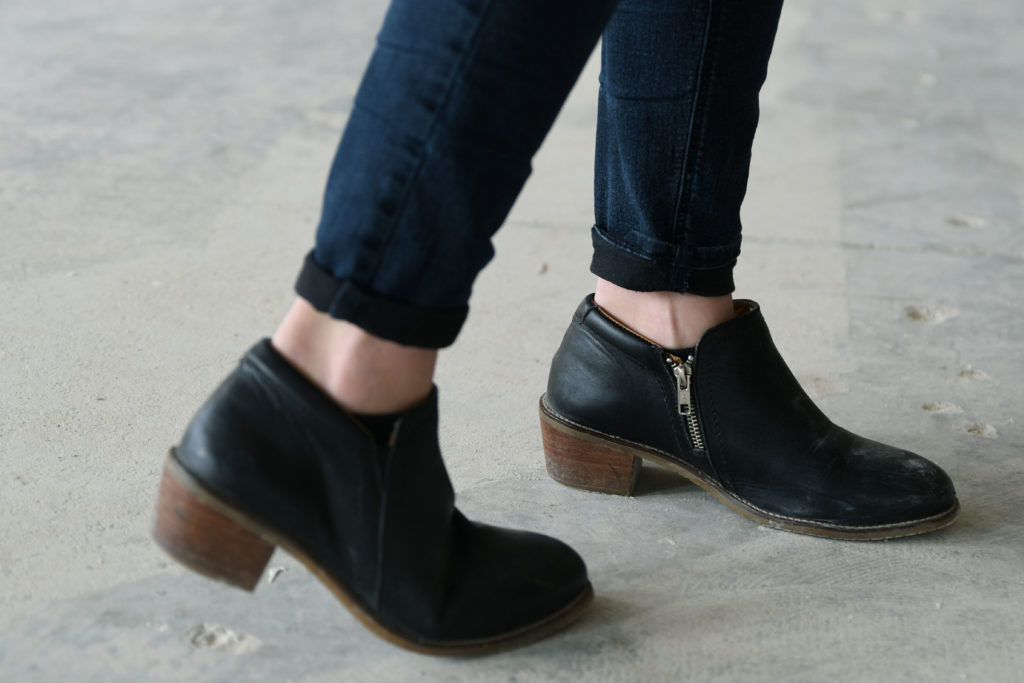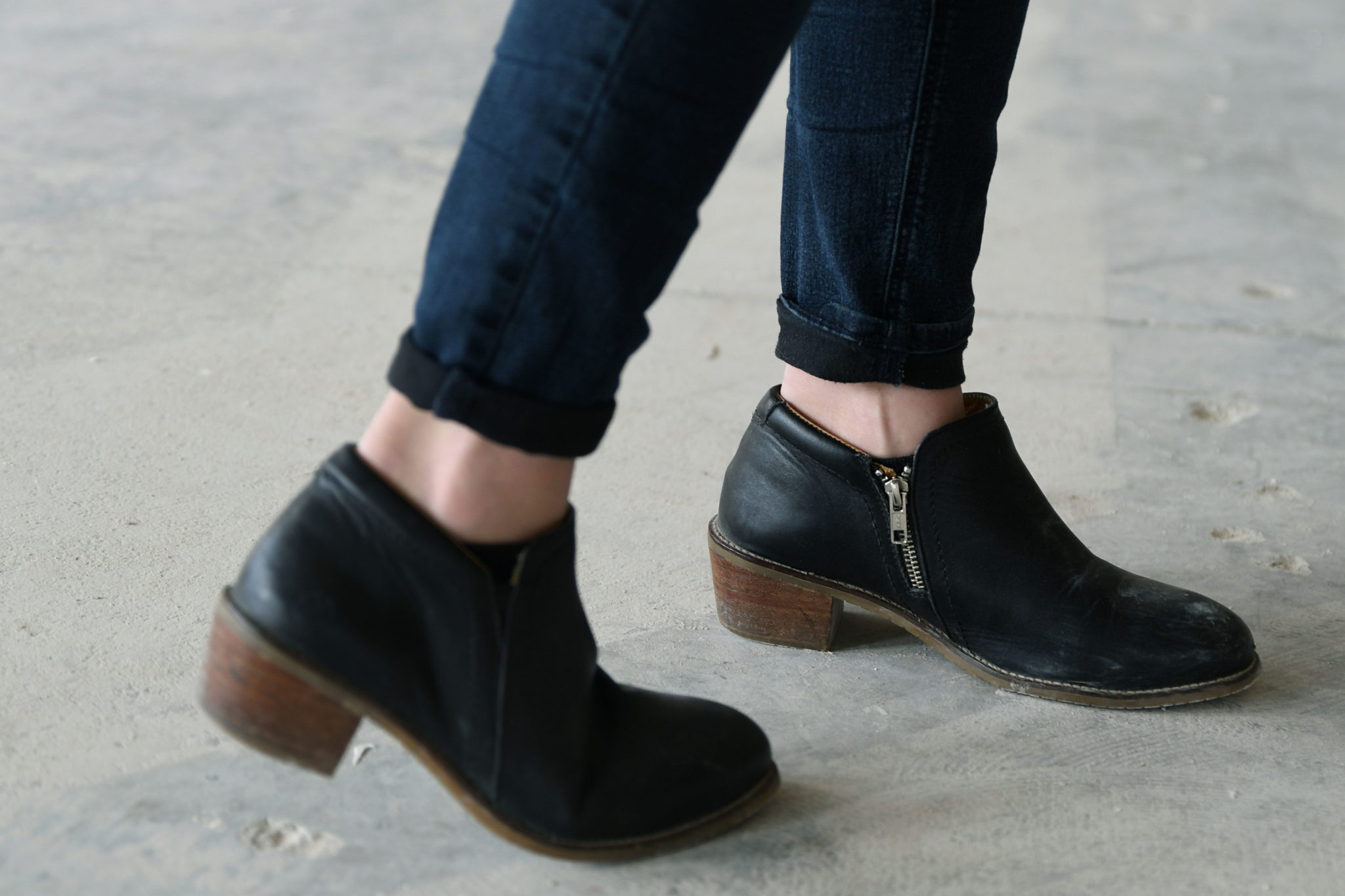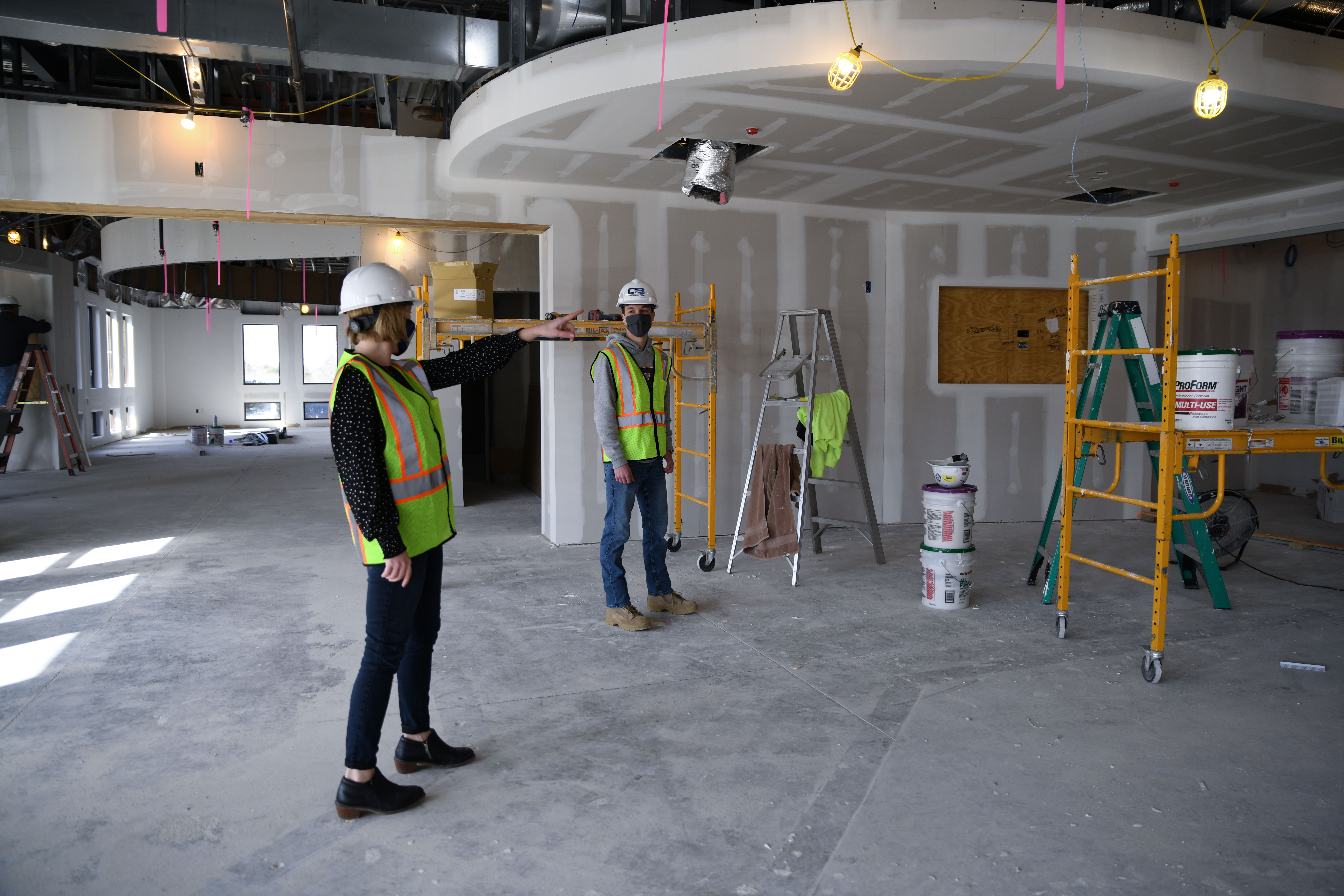 5 Stars for Xena
A year in, Jessica is more than happy with these shoes. "They are way more comfortable than the old shit kickers I had," she says with a laugh. Jess has the Gravity Safety Shoe, which come in three other cute styles. They also make safety boots, like this pair that another one of our D&B team members, Angela, recently purchased for when she is on our active job sites.
Although new to the construction industry, Angela is already hooked and thankful Jessica made the recommendation. Meanwhile, Jessica has been with D&B Construction Group for nearly 4 years. She is an LEED AP certified Project Manager that has managed design and construction projects for some impressive buildings across the United States for well-known clients like Harley Davidson, Calvin Klein, The North Face, Birkenstock, and Michael Kors to name a few. Likewise, Jess has also completed many impactful projects locally for Tower Health, Penn National Gaming, Hottenstein Orthodontics, S&T Bank, Gold's Gym and more.
Both ladies regularly have to leave the office to head out on the jobsite. "Not having to worry about changing shoes as I go back and forth between the office and job sites just makes my day to day easier," says Jessica. As a vital part of D&B's operations here at the office, Jessica's Xena's have been a game changer in her day to day by making it easy to transition from office to job site.
"These boots are so comfortable that I sometimes forget I'm wearing them once I get back from a job site," she explained. And it is no wonder, since they feature comfortable ankle padding, a lightweight design, breathable lining with air-flow tech, and an impact absorbing insole. Plus, just look at how on point their packaging and branding is! Xena boots even come with a card verifying that they are OSHA compliant and ASTM certified. This may definitely come in handy for those that think your shoes are too stylish to also be safe on the job.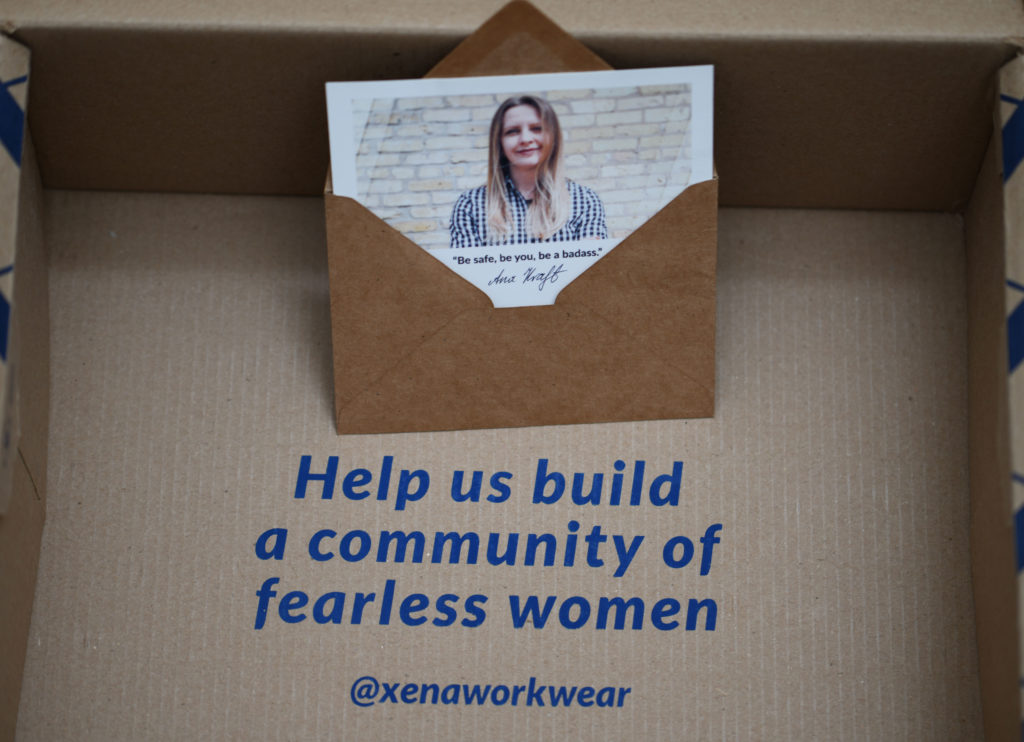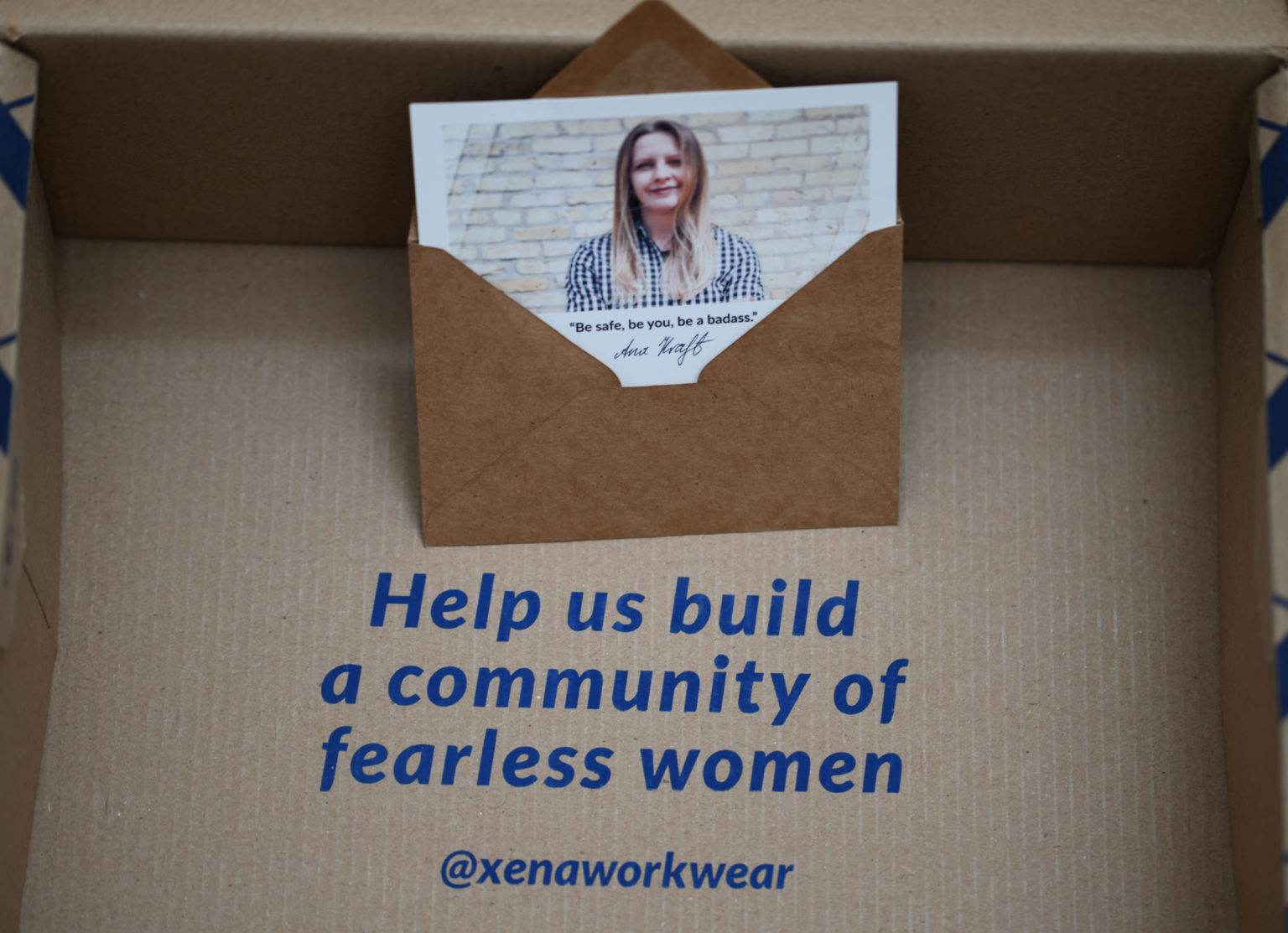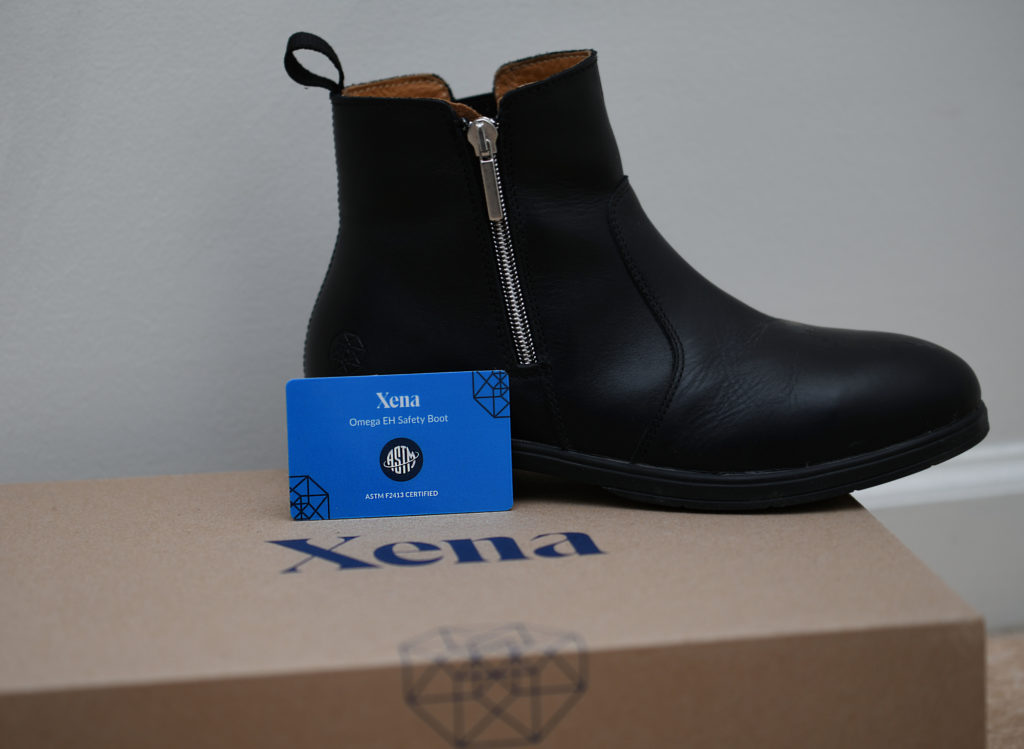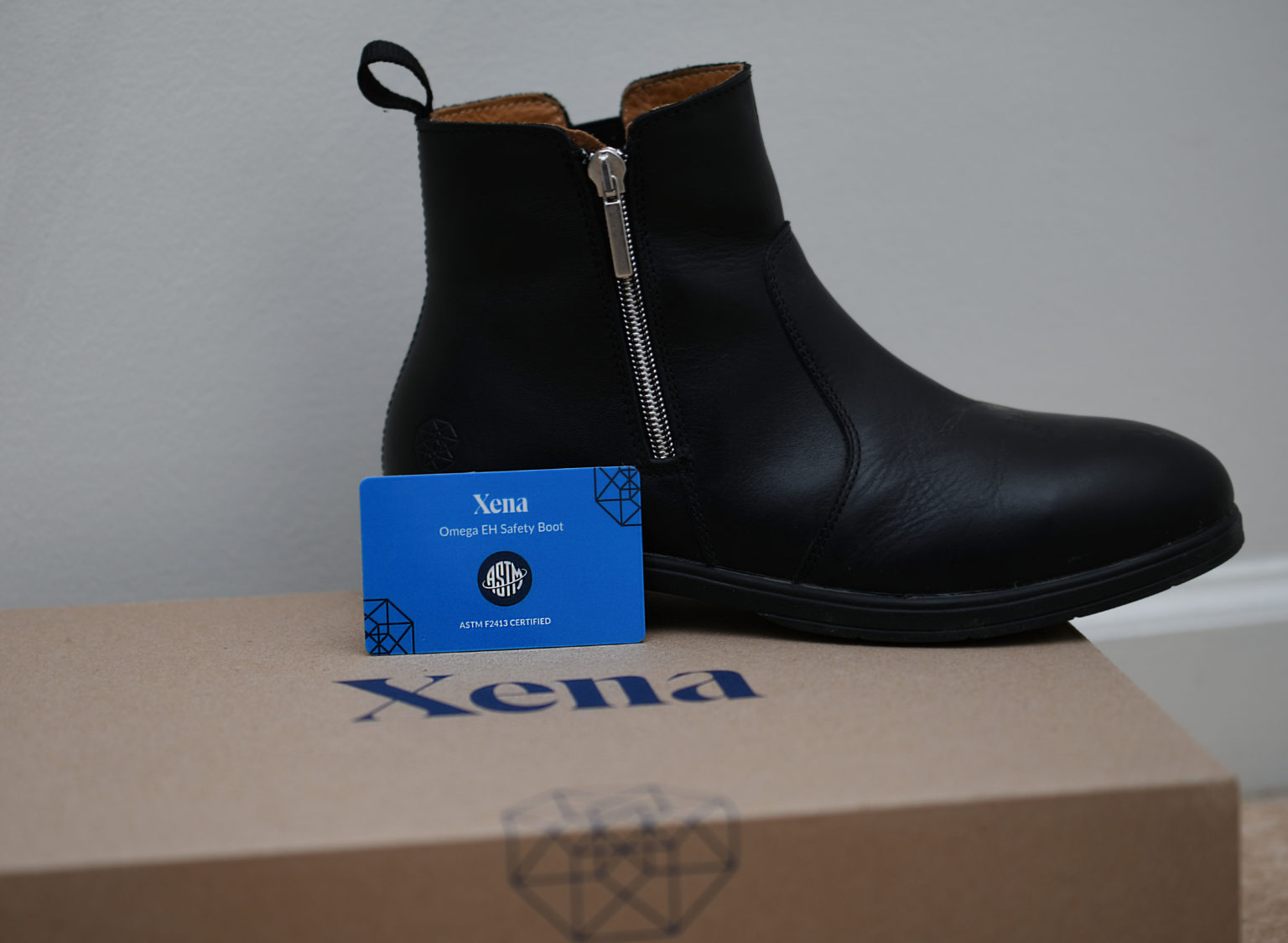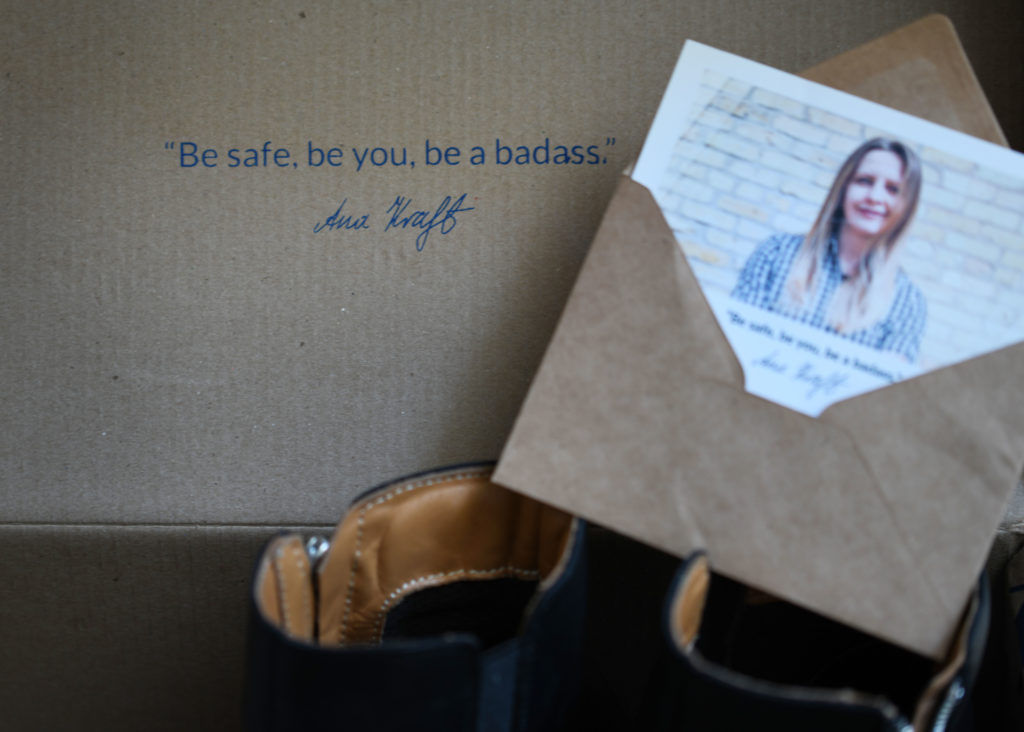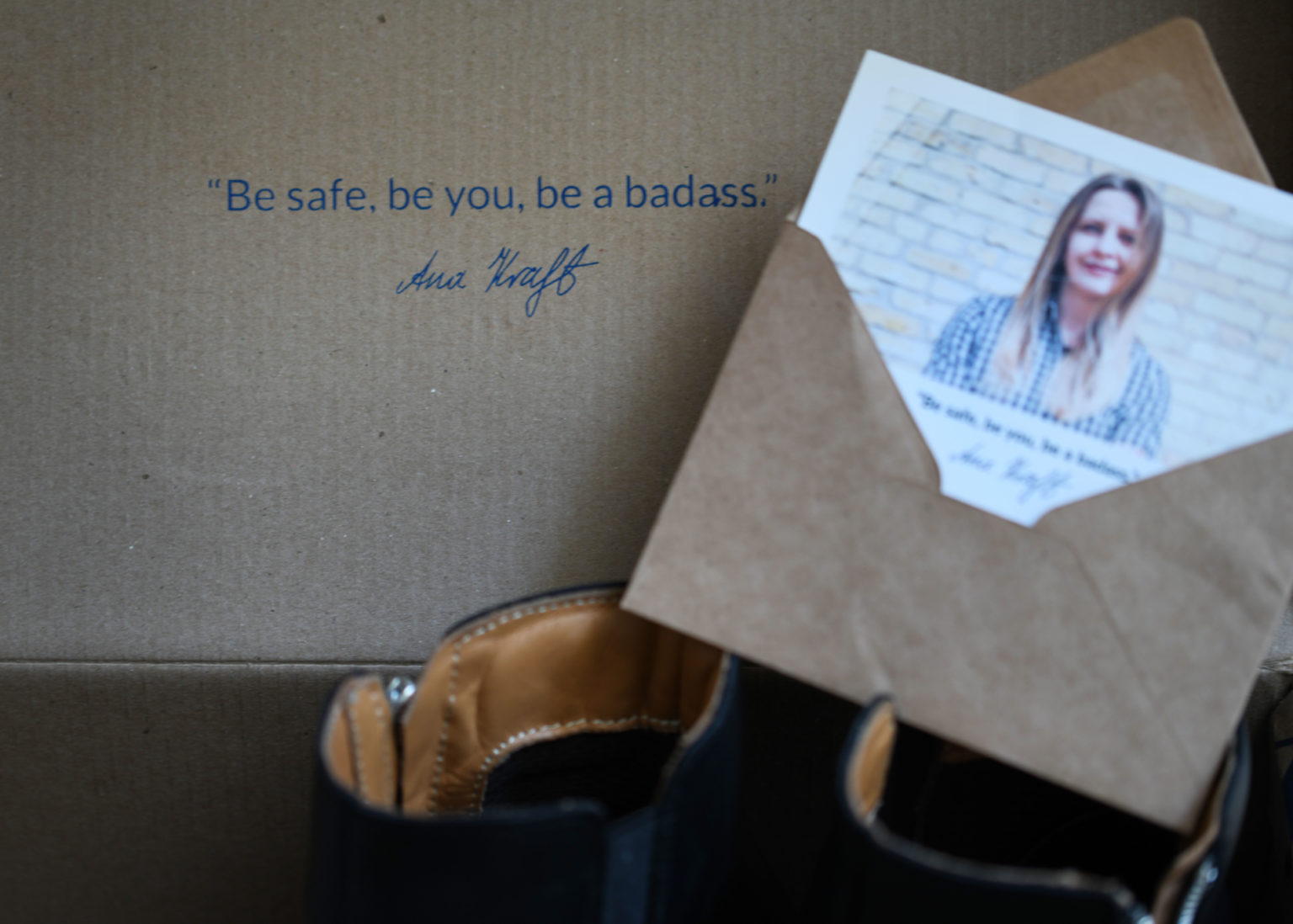 Be sure to pass this brand along to other women in construction and other STEM-related careers. Ladies: Check out Xena's Facebook group Xena Moves. This group was created for women in STEM and the Trades who are looking for a safe haven to connect with like-minded professionals and to share fun work style ideas! This is how the Team D&B ladies wear their #xenasatwork: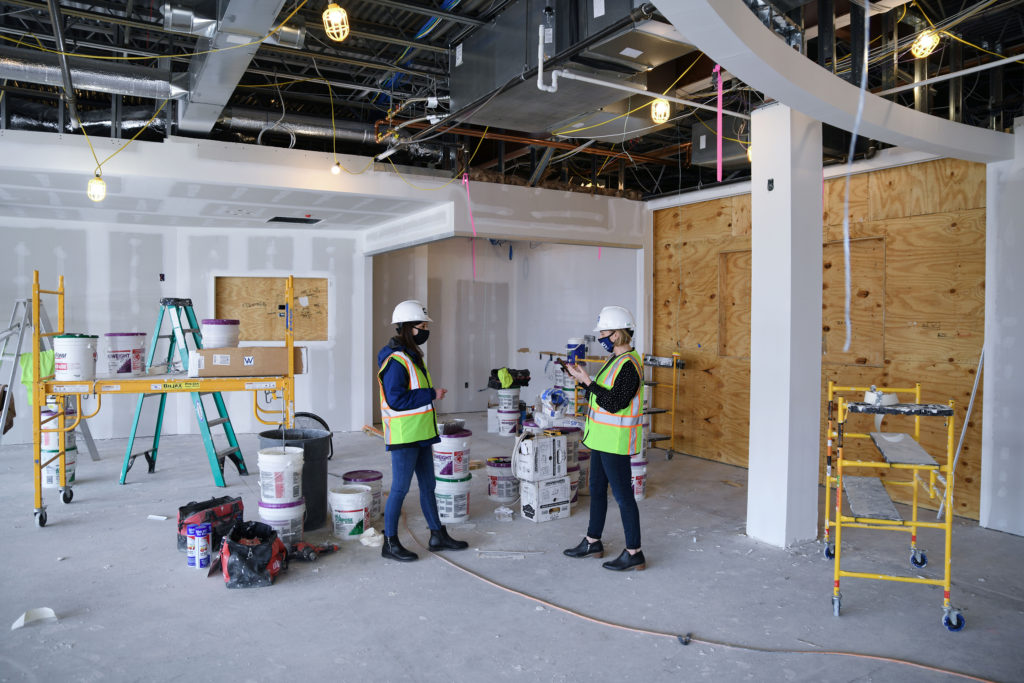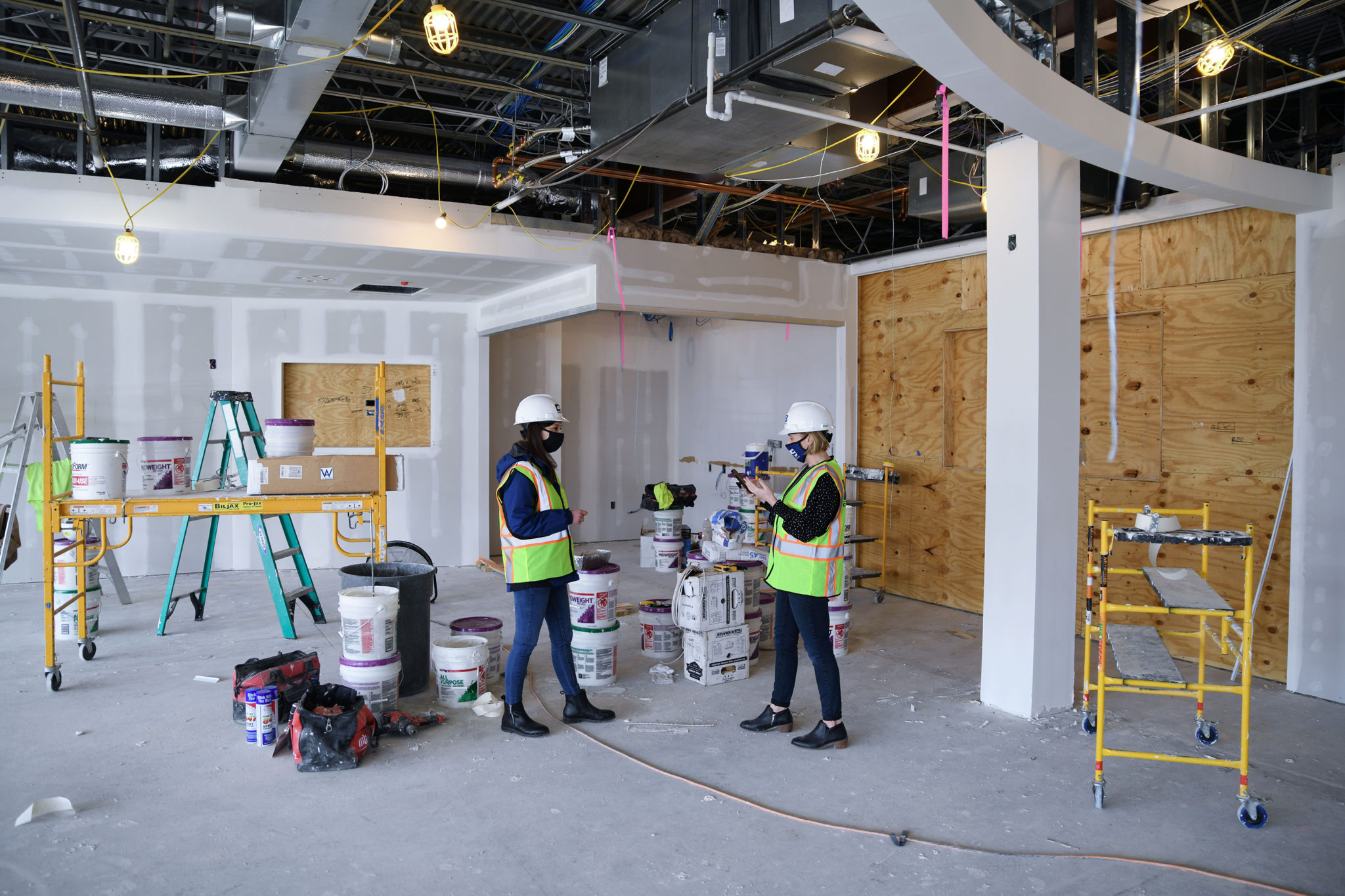 PS: For those of you who may have guessed wrong about Jessica's boots being OSHA compliant – Don't fret! "I get questioned all the time," she says. "People ask me if they are legit, and I just encourage them to step on my toes."