D&B Construction's partnership with Earth Engineering Incorporated dates back eight years to 2014. They have completed over 12 projects with D&B Construction since becoming our Trade Partner. These projects range from large multi-family projects on 50 acres of land to large healthcare projects for clients like Tower Health and Children's Hospital of Philadelphia.
EEI performed numerous services on these projects including compaction testing, concrete testing, geotechnical consulting, sinkhole remediation, structural steel inspection, geotechnical investigations, clean fill assessment, and design services. Paul J. Creneti, P.G., Director of the Lehigh Valley division of Earth Engineering Incorporated, has been part of the industry for 26 years now. "Working on these projects with D&B Construction was fulfilling, as they were a collaborative effort with the construction and design team," he reflects.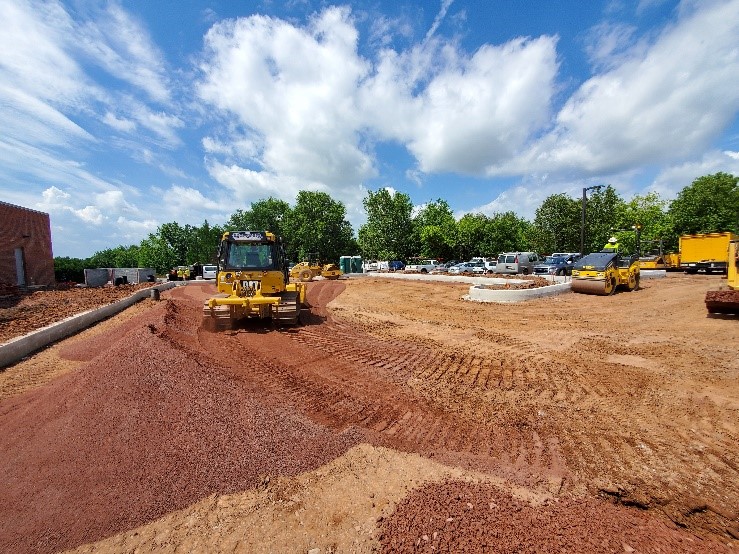 Paul has worked with many members of Team D&B over the years, including our Chief Operating Officer Brennan Reichenbach, Vice President of Pre-Construction Mark Keever, Project Manager Scott Weaver, and Vice President of Construction for Reading and Central PA, Tom Rinaldo. His favorite part of working on a D&B project? "Being part of a project team that has trust with all parties involved." Paul can count on the fact that "quality would never be an issue" whenever he works with Team D&B. "If problems arose during development, the team handled these problems quickly and most appropriately to ensure that sites were being developed properly."
According to our VP of Construction Tom Rinaldo, who has worked with Paul and EEI for the last 15 years on various projects, "they bring undeniable value and knowledge to D&B projects as a valued Trade Partner." Tom most enjoys how knowledgeable their geologists are. "We utilize them to do proctors for us. They help out in a variety of ways, from testing and analysis of soil on job sites to concrete testing. When we completed work for 999 Berkshire Blvd. we had to excavate and remove 10,000 SF of soil and excavated around the entire exterior of the building to remediate soils. Their team's analysis of the unsuitable soil and assistance in finding suitable soil was imperative to the success of this project."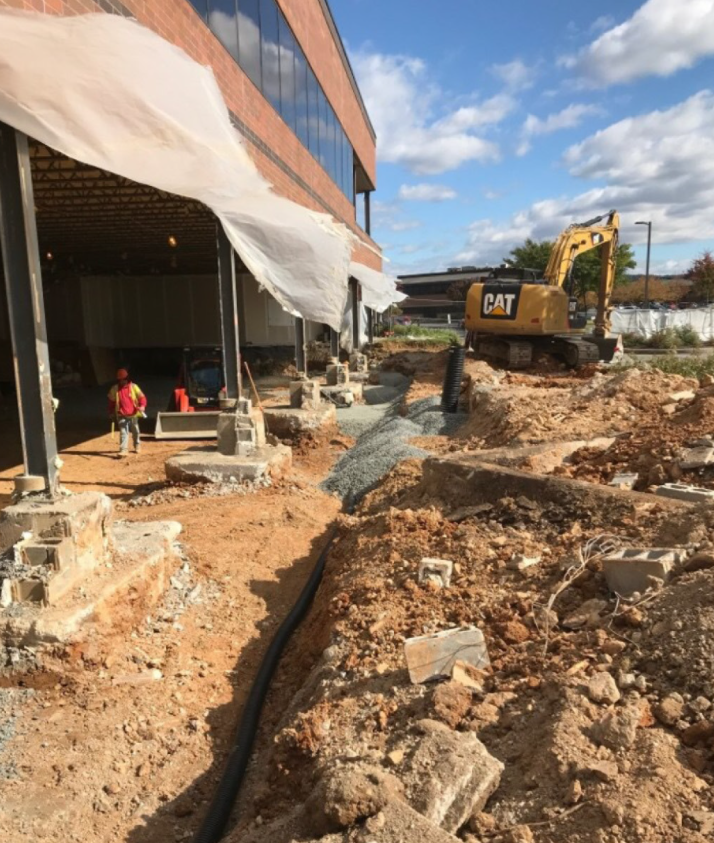 About Earth Engineering Incorporated:
This full service geotechnical / environmental engineering consulting firm was founded in 1990 in Blue Bell, Pennsylvania. By 2003, EEI outgrew this facility and established their Corporate Headquarters in East Norriton, Pennsylvania. Today they have approximately 125 employees and other regional offices in West Berlin, New Jersey, the Lehigh Valley and Central Pennsylvania that allow them to service projects from New York to Maryland.
EEI provides their clients with geotechnical engineering and environmental consulting services. Such services allow them to contribute to the successful development of a wide variety of projects for their clients, as issues such as cost-effectiveness and site development issues are evaluated by their team. This analysis allows EEI to provide clients with the best recommendations on how to proceed with their project.
The predominance of their geotechnical and environmental work is in the private commercial and residential sectors, with a portion of their geo-structural design work in the public sector. EEI takes on approximately 1,200 new projects within a year.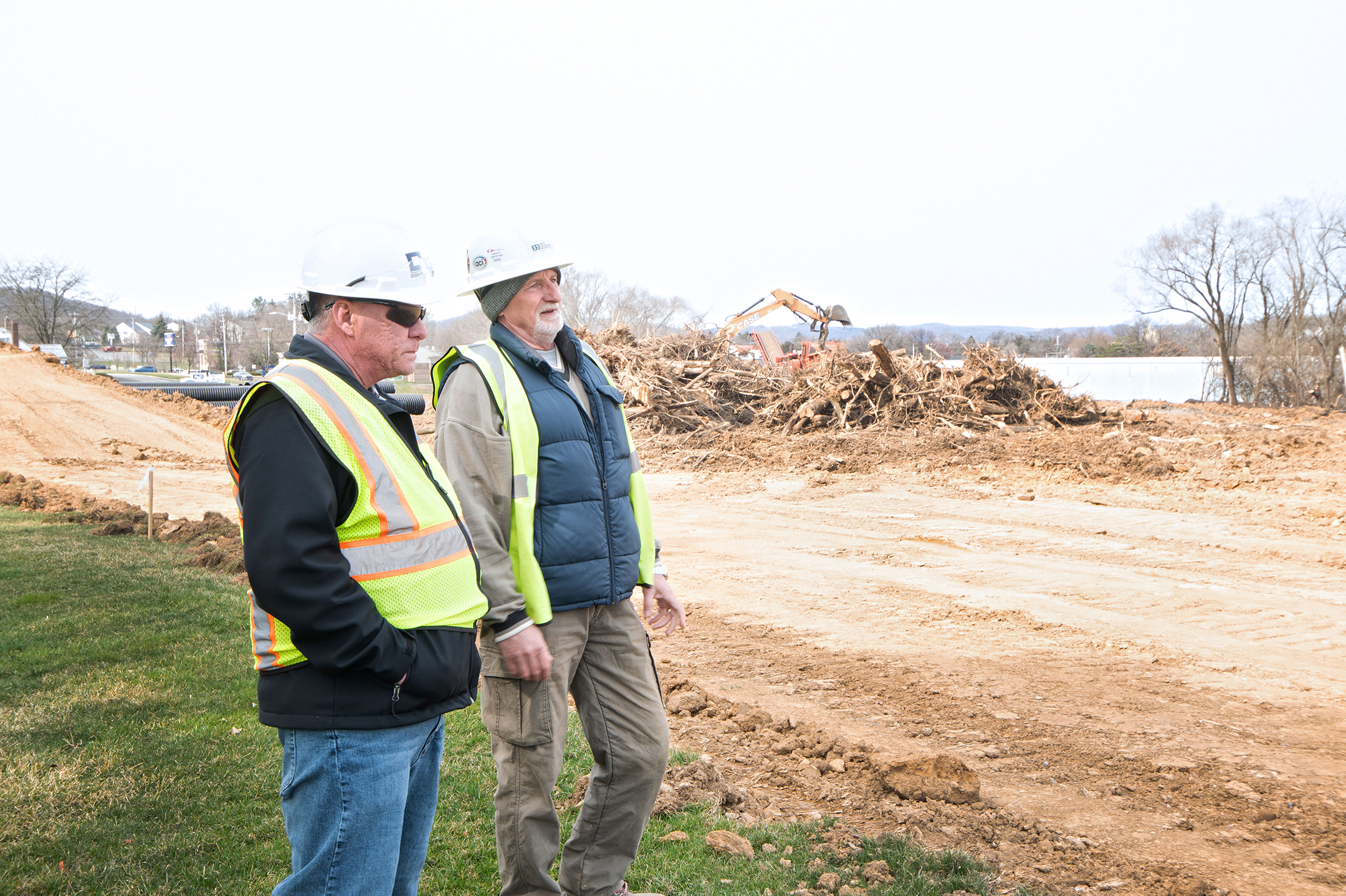 Q&A With Paul Creneti, Director of EEI's Lehigh Valley Division:
Q: What's the best piece of advice you would give to others looking to get into the industry?
A: "Listen to your client's needs while at the same time keeping the project within or below budget. You can accomplish this through quality engineering and quick decisions."
Q: What makes a good leader?
A: "Being true to your corporate values and goals and holding a high standard for others to follow."
Q: What do you love most about your job and why?
A: "Being part of a project team that leads to the successful completion of projects despite countless variables along the way. It's rewarding."
Q: What about a D&B project stands out in comparison to other General Contractors you work with on other job sites?
A: "Quality with a strong focus on the client's needs."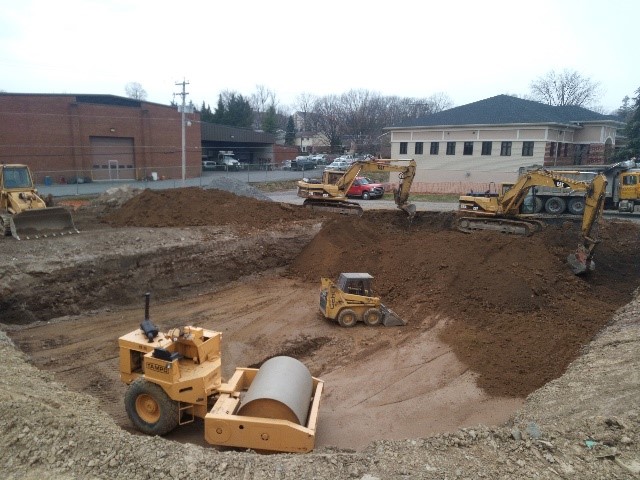 A Look at Some of the Jobs EEI and D&B Have Successfully Worked on Together Over the Years:
Projects Currently Under Construction:
The Reserve at Iroquois Springs
EEI's Geotechnical Engineer, Dan, was just on site last week to check the compaction rating of the soil on this jobsite. View some recent drone footage here.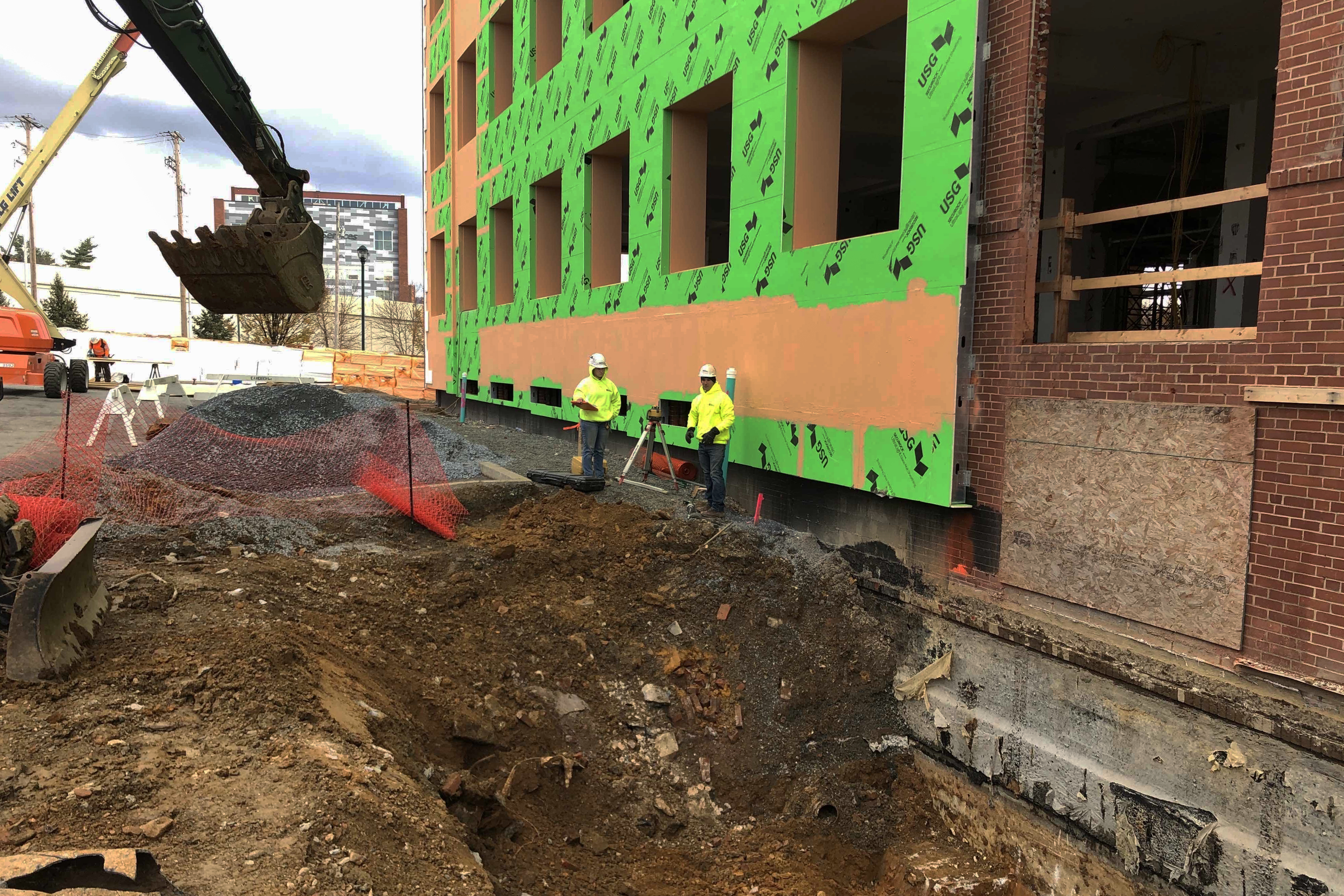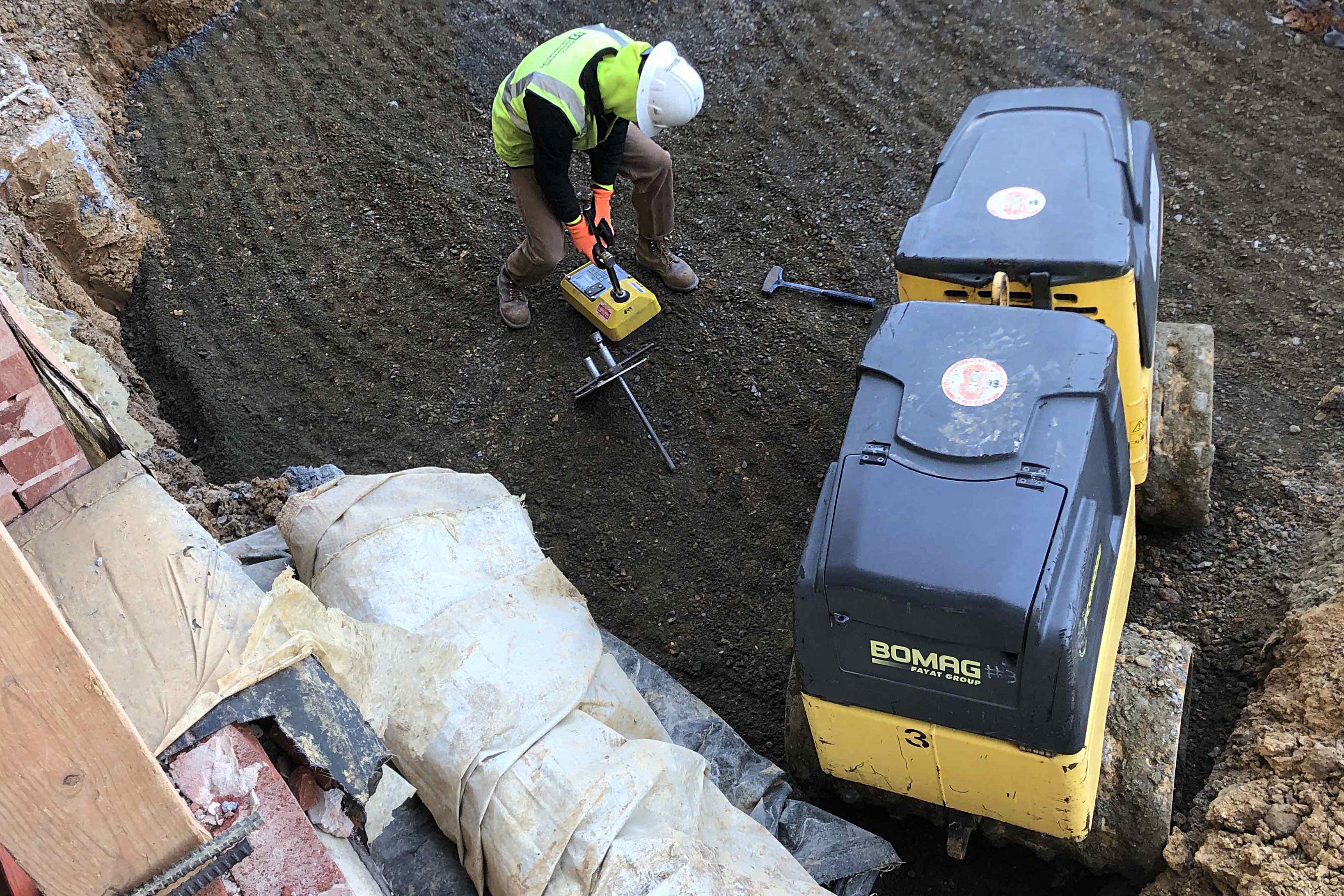 Completed Projects:
Cardiology Consultants of Philadelphia – Paoli, PA Location
Bucks County Orthopedic Specialists – Warrington, PA Location
Tower Health Medical Group Family Medicine – Womelsdorf, PA Location
Riverfront Federal Credit Union