Wyomissing, PA – On Monday, May 9, Stratix Systems and D&B Construction held a topping off ceremony to commemorate the completion of the fifth floor of Stratix Systems' new corporate headquarters at 200 North Park Road, Wyomissing. This 80,000 SF building, which is currently receiving extensive exterior and interior renovations, was part of the original Wyomissing Industries. View coverage from the event here!
Learn more about the details and history of this adaptive reuse project here on our blog.
"Topping Off" is a long-standing tradition among construction workers that commemorates the completion of the building's structure as the final steel beam is placed. In attendance for the topping off ceremony were building owner and future tenant, Stratix Systems, the general contractor, D&B Construction, the project architect, RHJ Associates, the Project Engineer, Martarano Engineering, Inc., the Structural Engineer, Structure Labs, LLC, and the steel trade partner, United Weld Services LLC.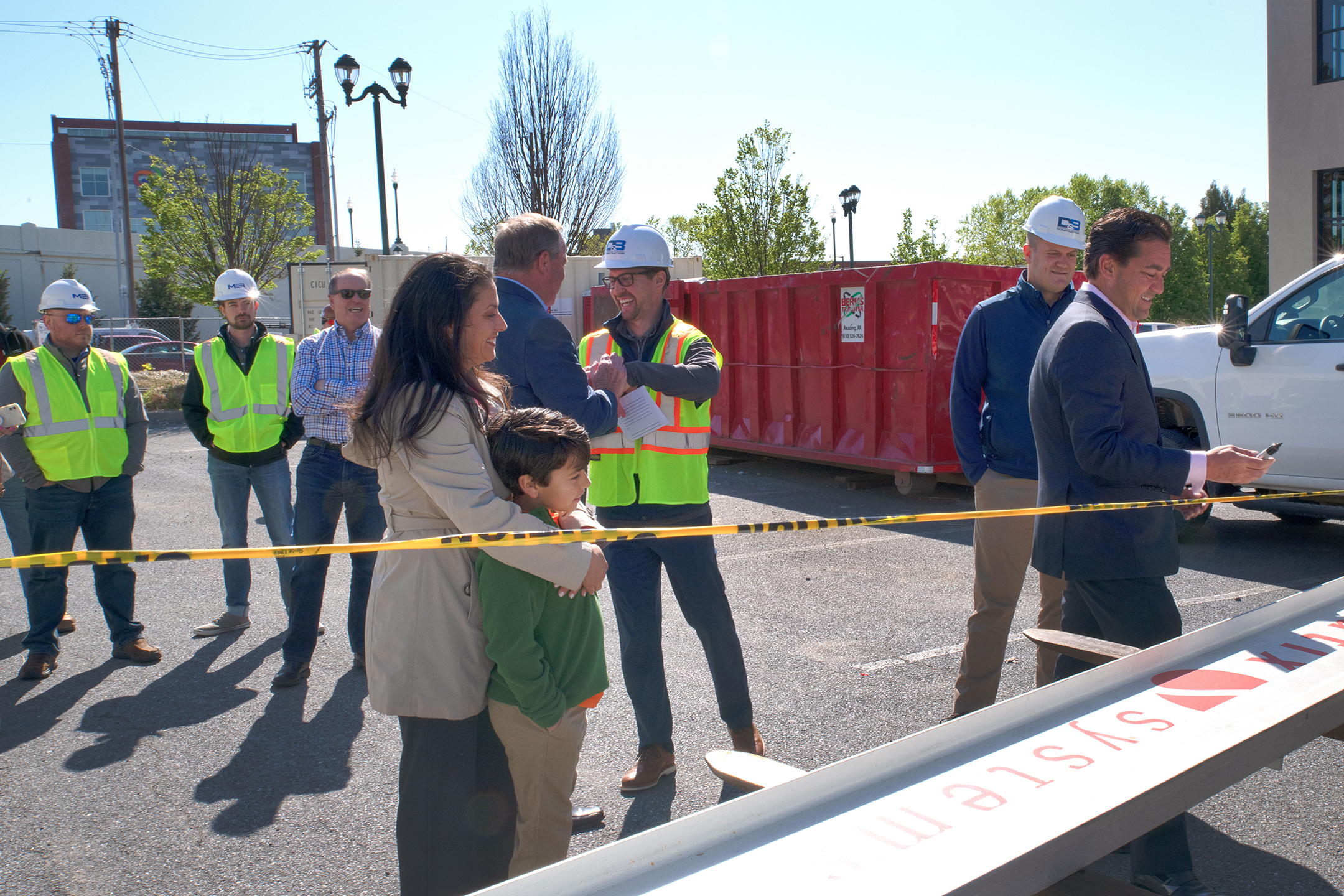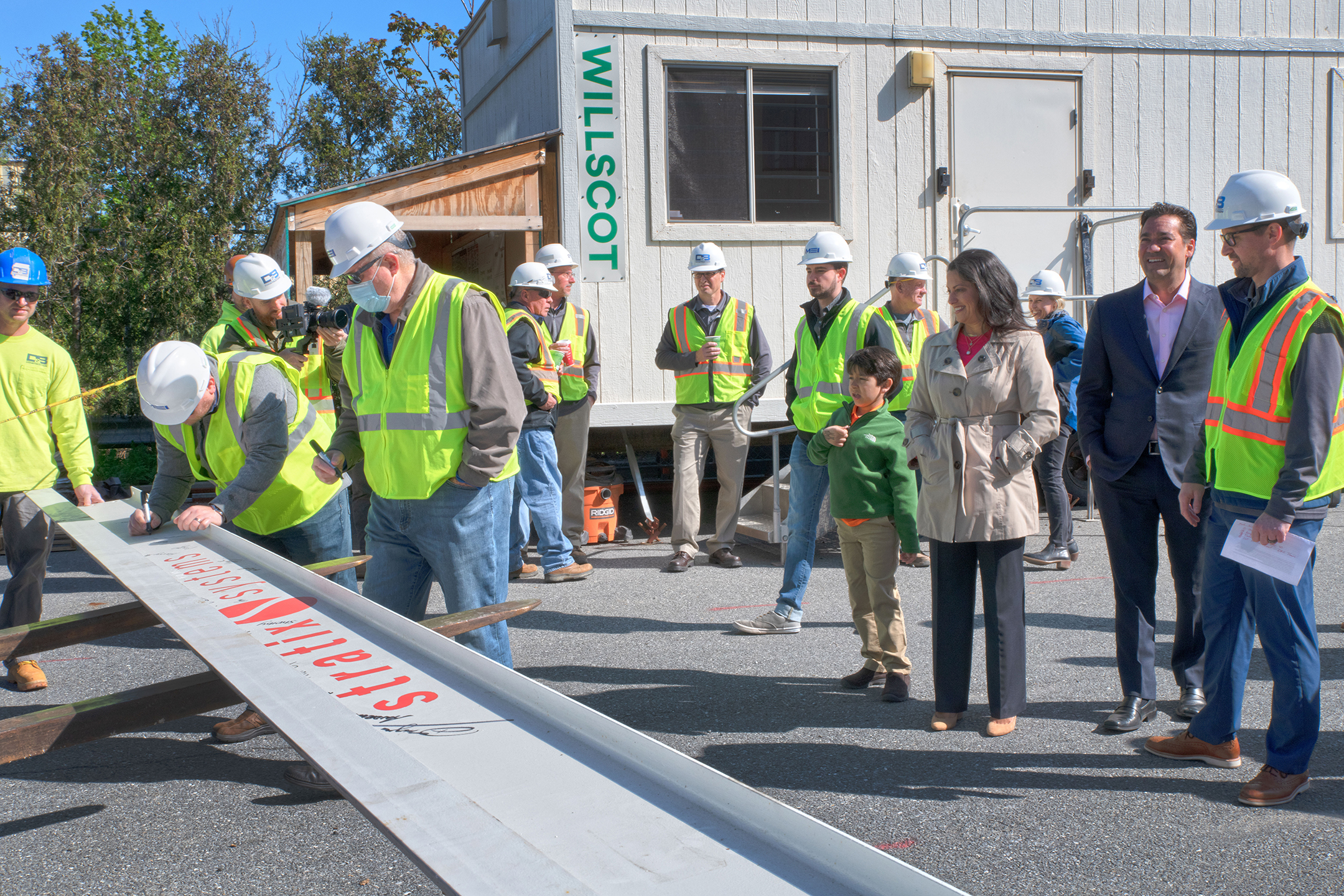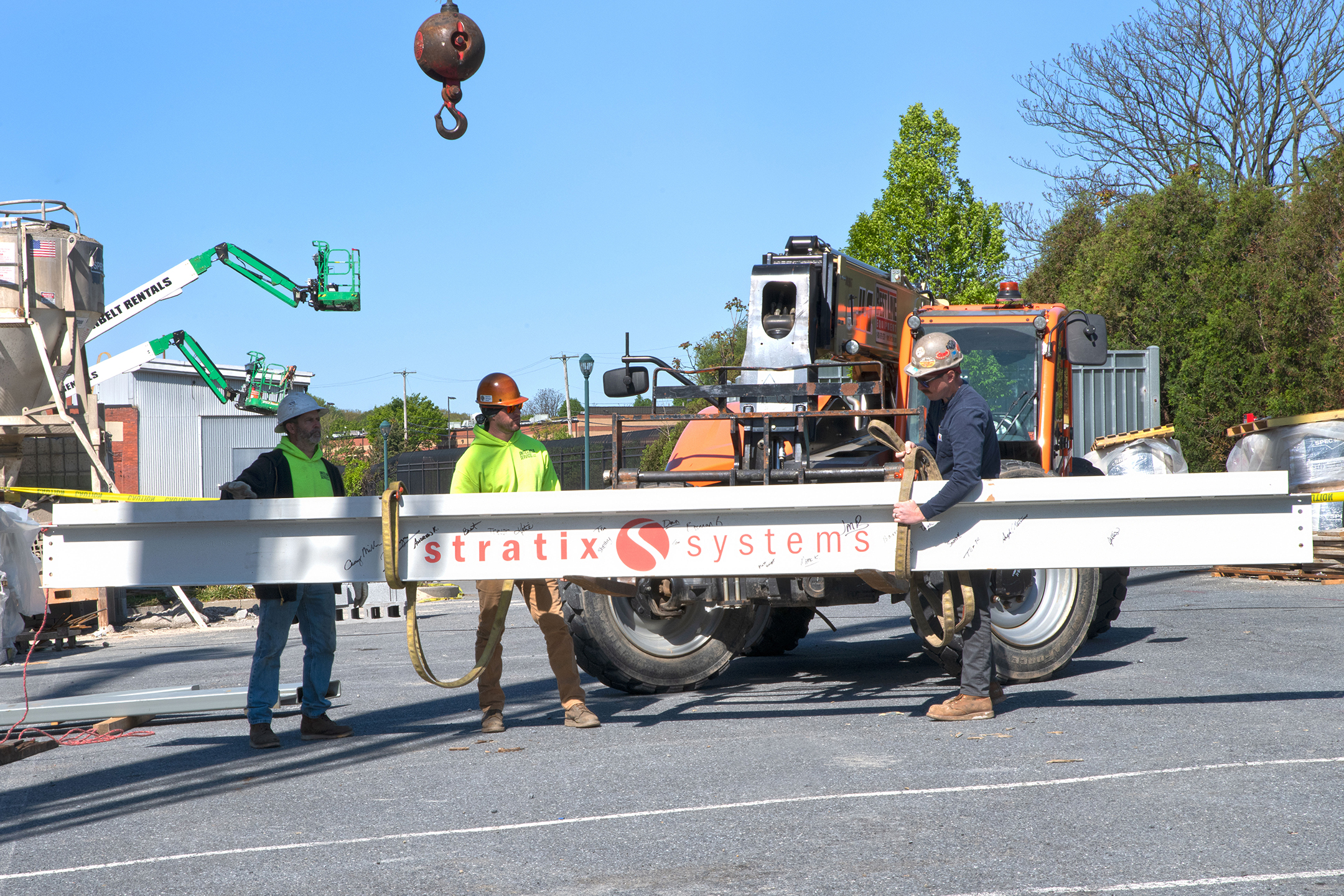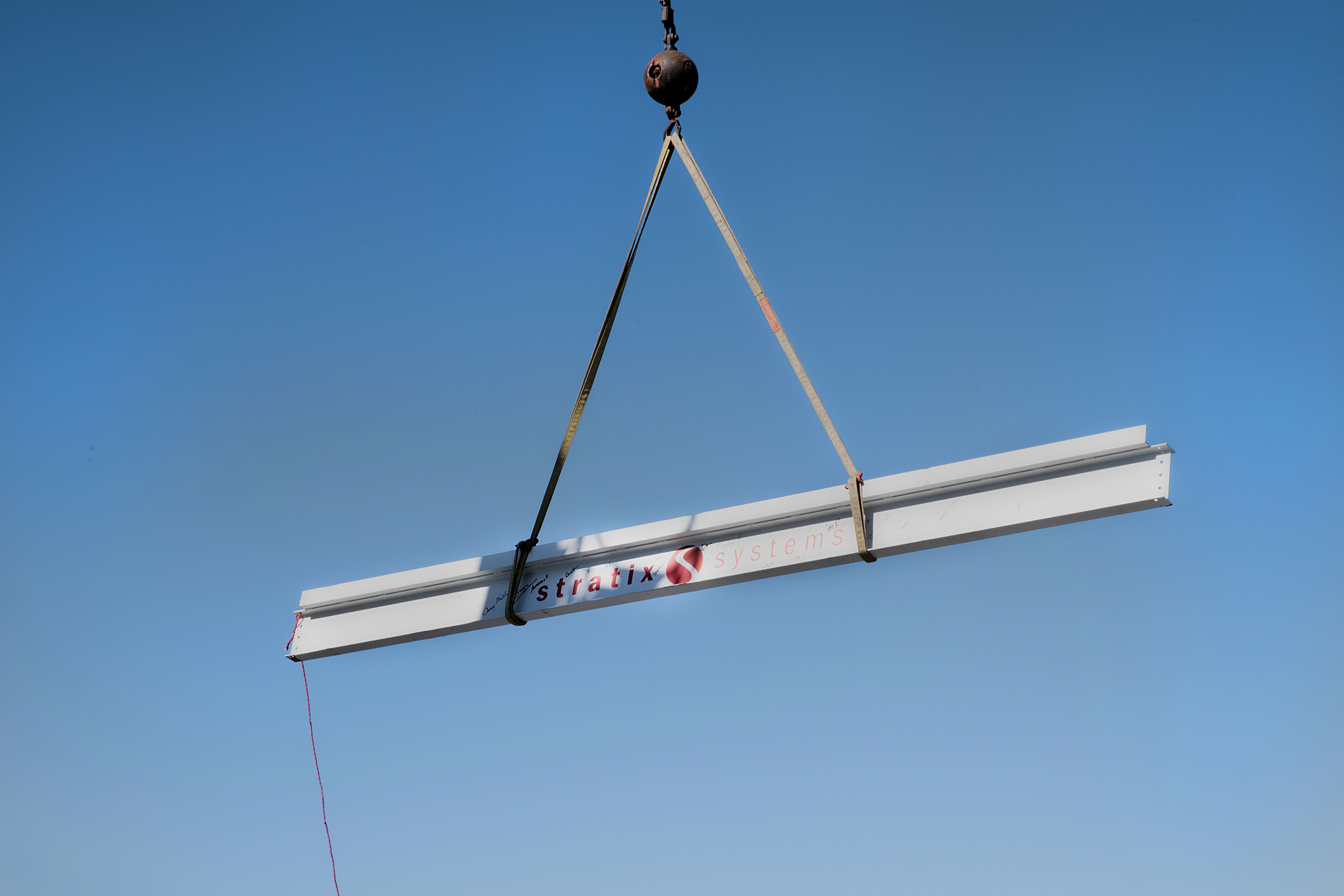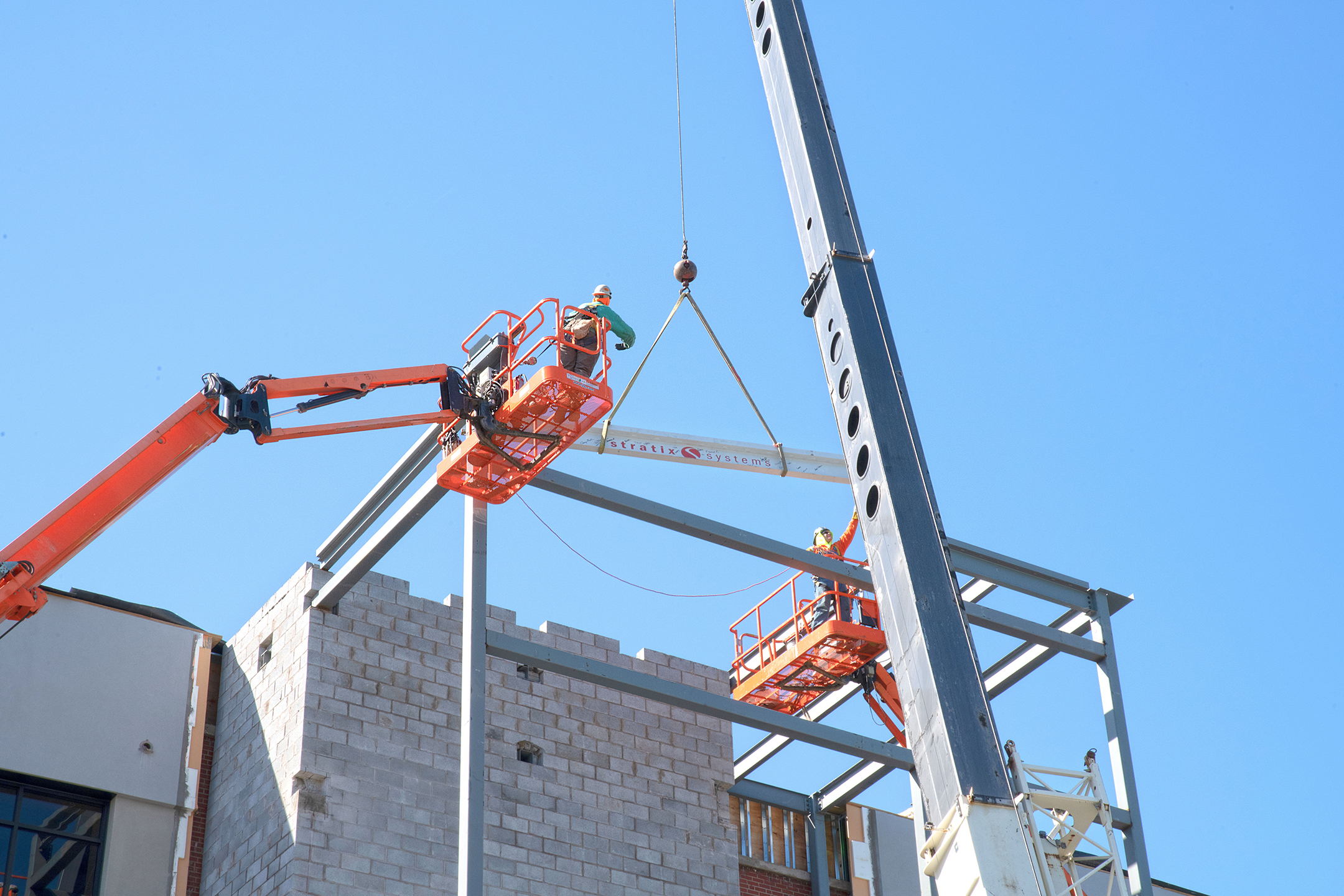 Dan Gring, Chief Executive Officer of D&B Construction, commented on the importance of high-end commercial office renovations such as this one: "Adaptive reuse projects like the Stratix Systems corporate headquarters are important because they revitalize historic buildings, creating a stronger future in the community. We're thrilled to lead the project team."
According to Brent Simone, Stratix Systems president, "We think it's important for us to reinvest in our community. In fact, we're committed to that philosophy. That's why we chose the former Wyomissing Industries property. Not only is it a gorgeous building, one with a significant history for Wyomissing and Berks County, it gives us the size and flexibility to accommodate our growth for many years to come."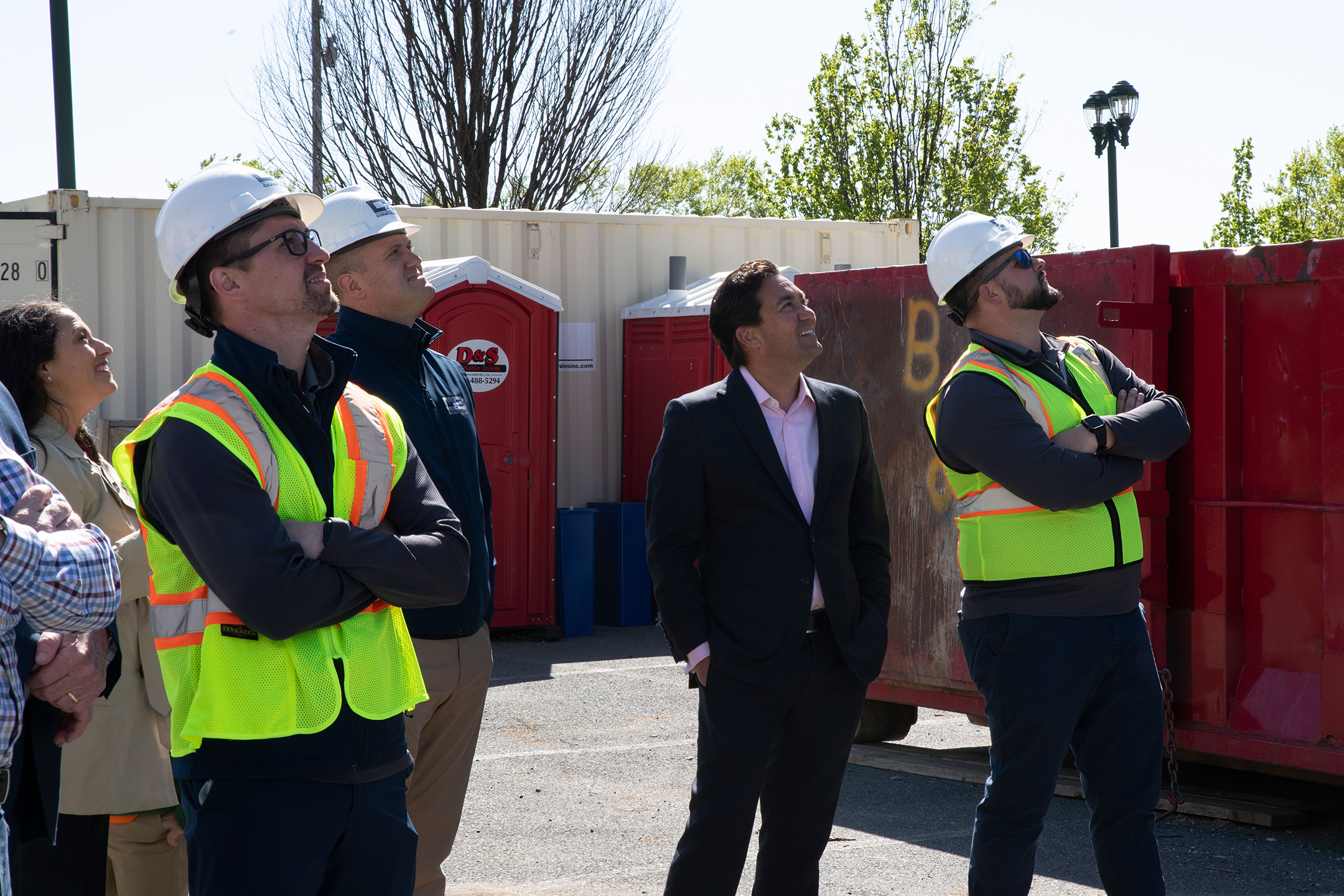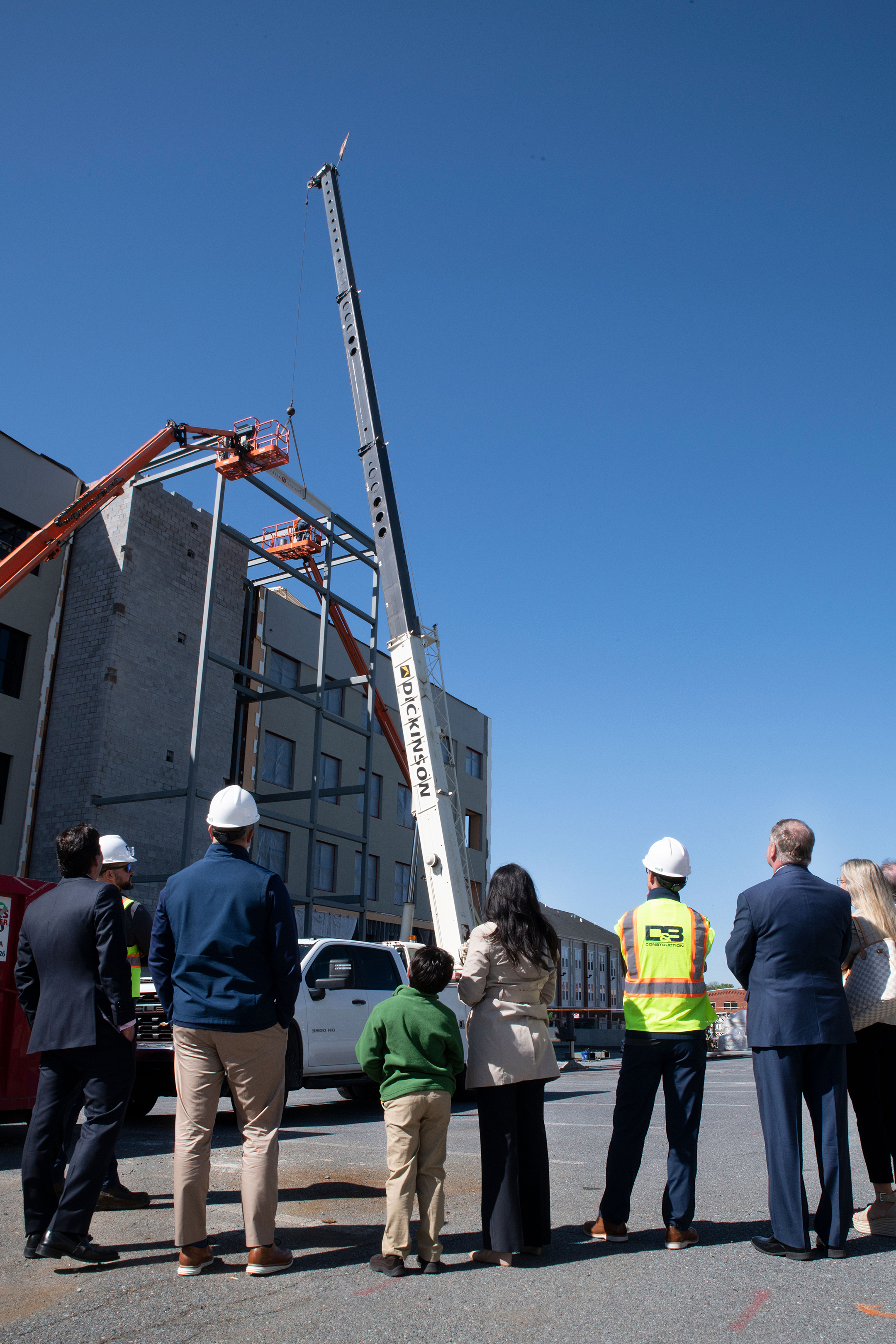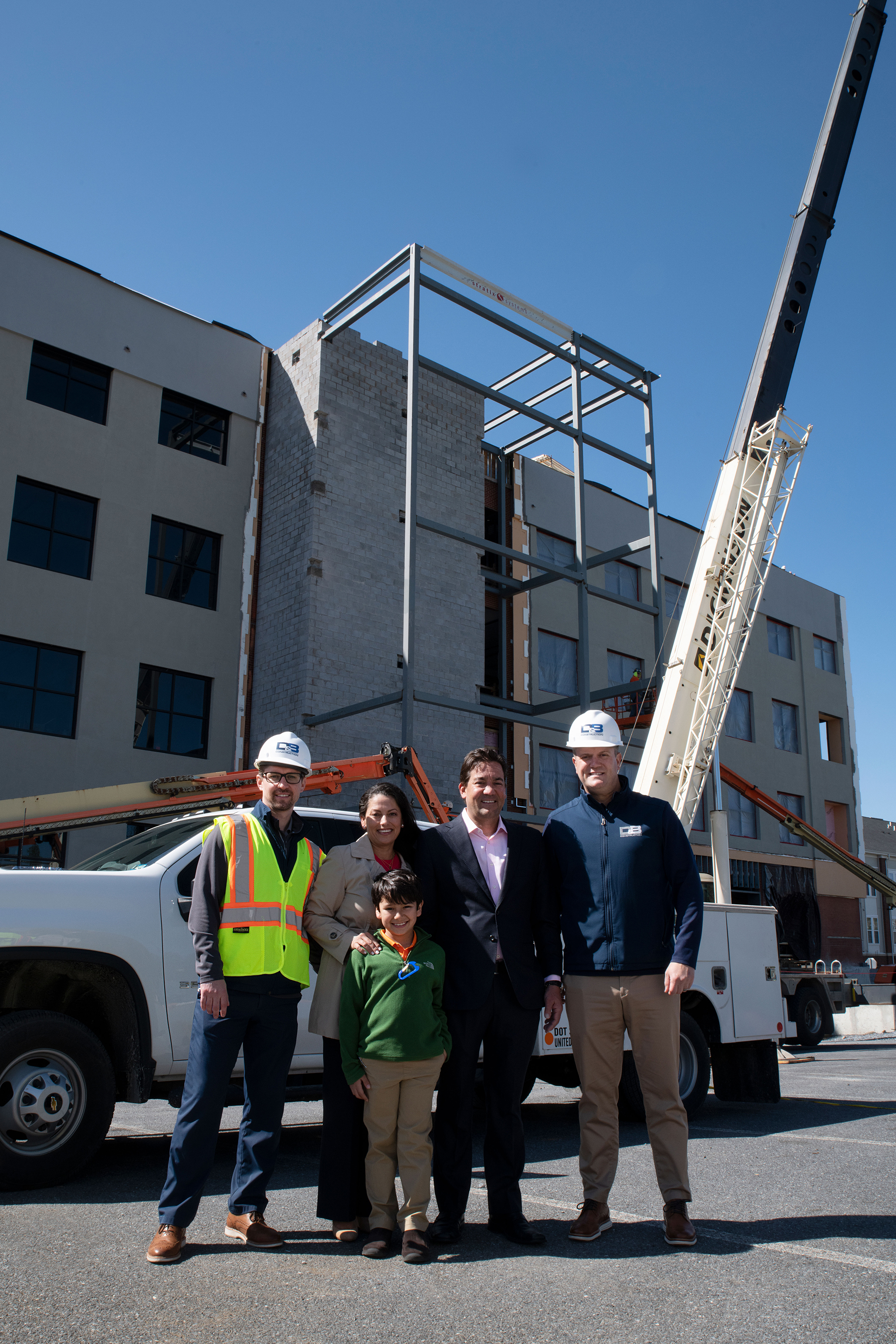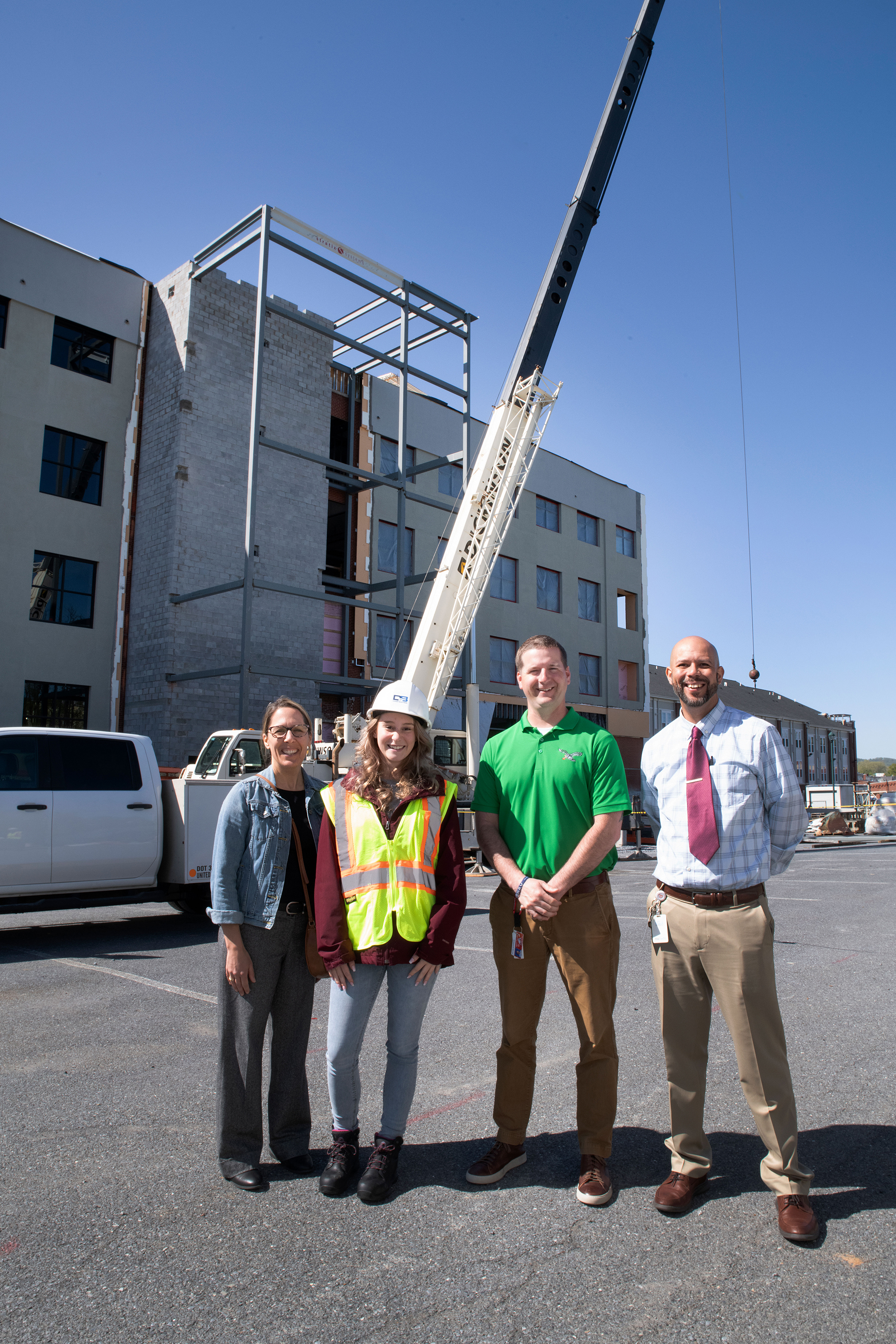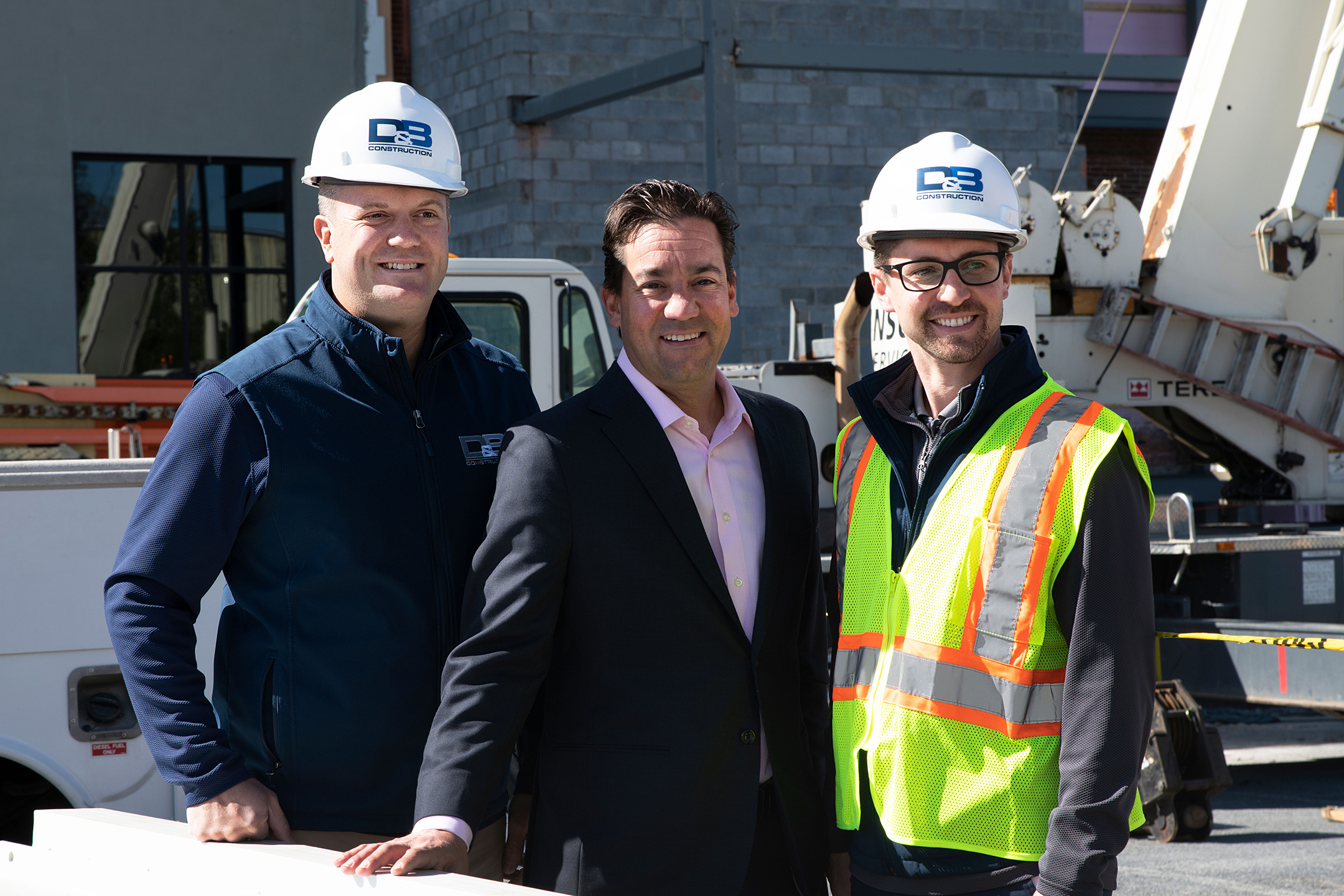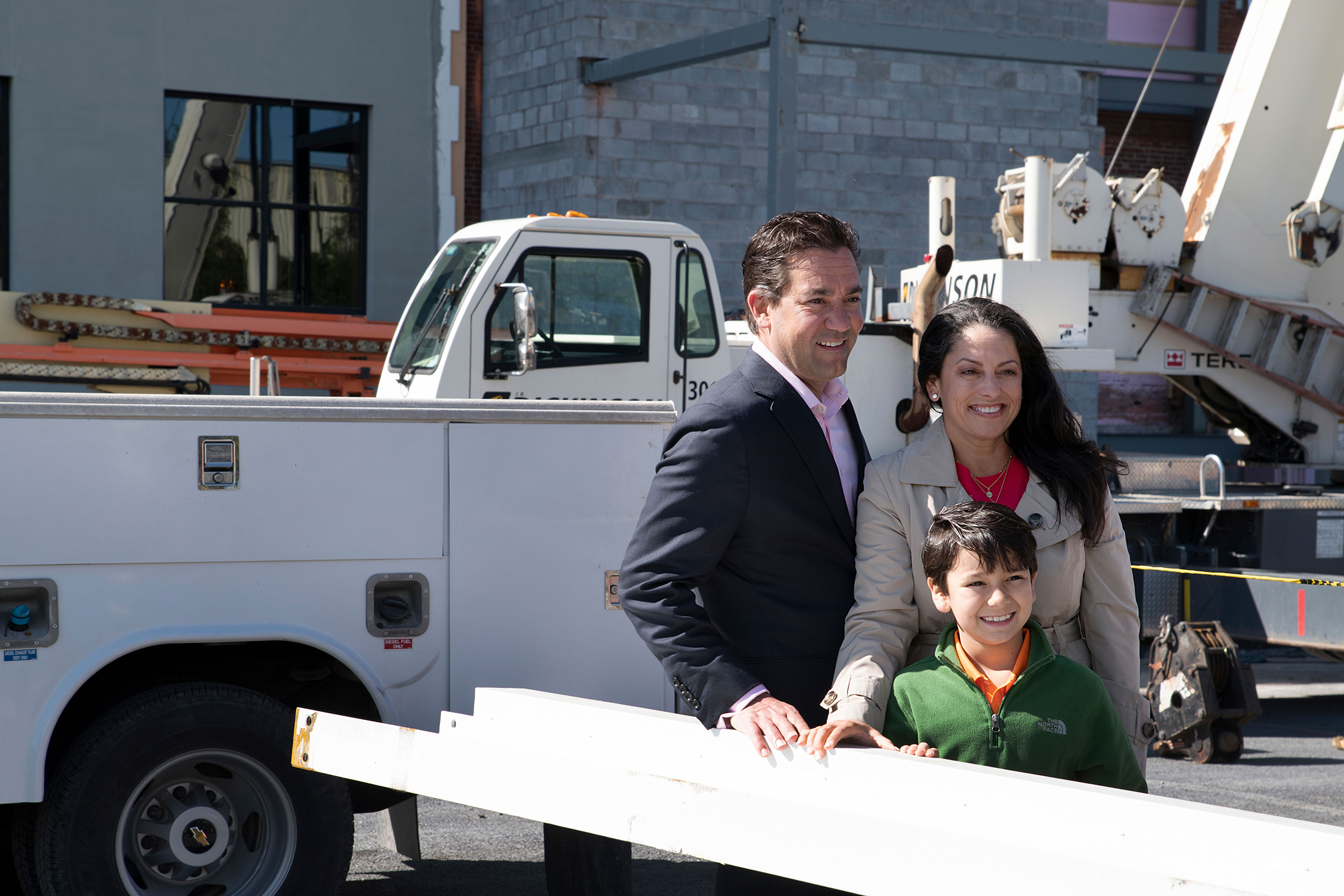 About Stratix Systems:
Stratix Systems is one of the region's leading technology solutions partners. With a history that spans nearly 50 years, more than 130 IT professionals, and offices in Wyomissing, Bethlehem, King of Prussia and York, Pennsylvania, as well as Edison, New Jersey — it's no wonder why Stratix Systems is the partner of choice for over 6,500 organizations throughout Pennsylvania and New Jersey. Very few providers in the country can match the vast array of technology solutions and responsive service available from Stratix Systems. Whatever a client's technology needs — Managed IT Services, Cybersecurity, Imaging & Printing Solutions or Document Management, Stratix Systems has the people, the technologies, the expertise and the experience to deliver the advanced solutions and support clients rely on. Stratix Systems has earned recognition as a member of the prestigious Inc. 5000, as well as recognition as one of the fastest growing companies from both Lehigh Valley Business and the Greater Reading Chamber Alliance. The company has also been recognized by Ricoh USA with Ricoh's Circle of Excellence designation and Ricoh USA's President's Award. Stratix Systems has repeatedly earned certification as a Pros Elite 100 dealer – the only Pros Elite 100 dealer in the region – a certification that recognizes the top-shelf achievement and client service of the top 100 service organizations in the country. Learn more at www.stratixsystems.com.
About D&B Construction:
Founded in 2010 by Dan Gring and Brennan Reichenbach, D&B Construction has grown into one of the region's most trusted construction firms. Headquartered in Reading, Pennsylvania the company is driven by a commitment to quality and transparency. They have grown from the two founding members to over 50 employees with an additional office outside of Philadelphia to conveniently serve the Delaware Valley region. Today they are a full-service construction management firm offering a variety of services to commercial clients in the healthcare, multi-family, professional office, retail / hospitality, institutional, and industrial sectors. Delivering an individualized, superior experience to all of our clients, D&B is a team of genuinely good people who love to build and work hard, with their success built upon long-standing relationships anchored in honesty, trust, and fairness. Leveraging vast design and build experience, D&B is the conduit for business owners, corporations, and developers looking to enhance the places in which they work, grow, and invest. Completing projects safely, within budget, and on time to minimize any disruption to business is always top priority. For more information, visit online at: dbconstructiongrp.com.