"Tenant fit out" is a common phrase you will hear used throughout the industry. It refers to the process of making an interior space ready for occupation. Usually, it is common practice in commercial construction to keep the interior space empty so occupants can create the look and feel of their business while determining the level of refurbishment they need. While an office renovation refers to the work needing done to improve an interior design (think aesthetic revamps such as purchasing new furniture or fresh paint), a fit out involves creating a usable area within an empty space.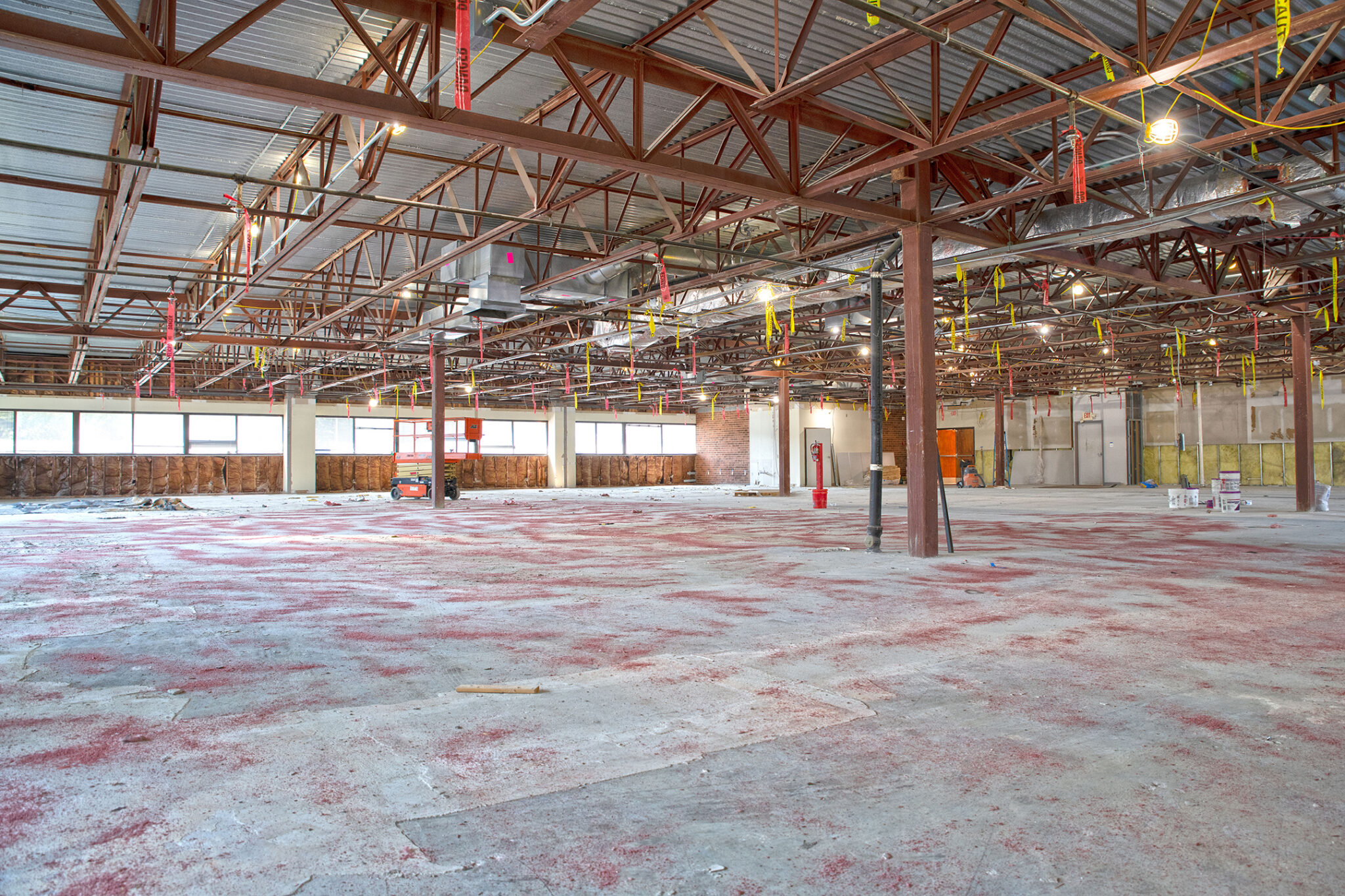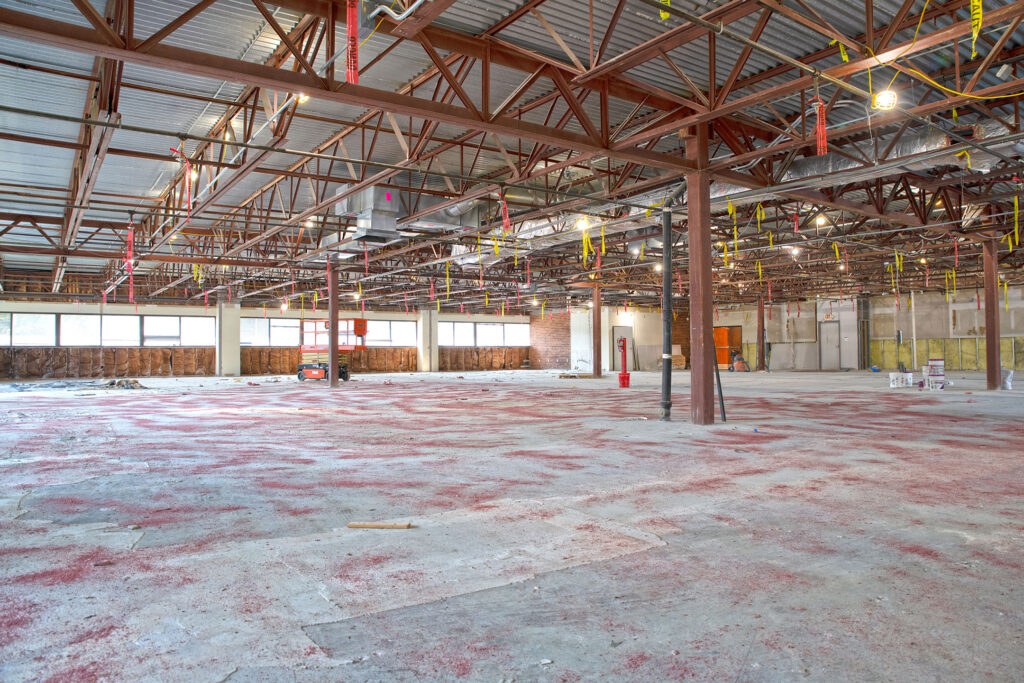 The Different Types of Commercial Fit-Outs
A Category A fit out is the standard for what you will find in commercial space ready for renting, with utilities such as plumbing fixtures and electrical wiring already in place. Typically, features like electrical outlets, HVAC systems, fire protection systems, raised access floors and toilets would need to be installed yet.
On the other hand, a Category B fit out requires installing features that are lacking in a Category A. In sum, this fit out focuses on making the aesthetic design specific to the business. It typically involves installing lighting, flooring, painting, partitioning, window treatments, furniture, and branding to make the office yours.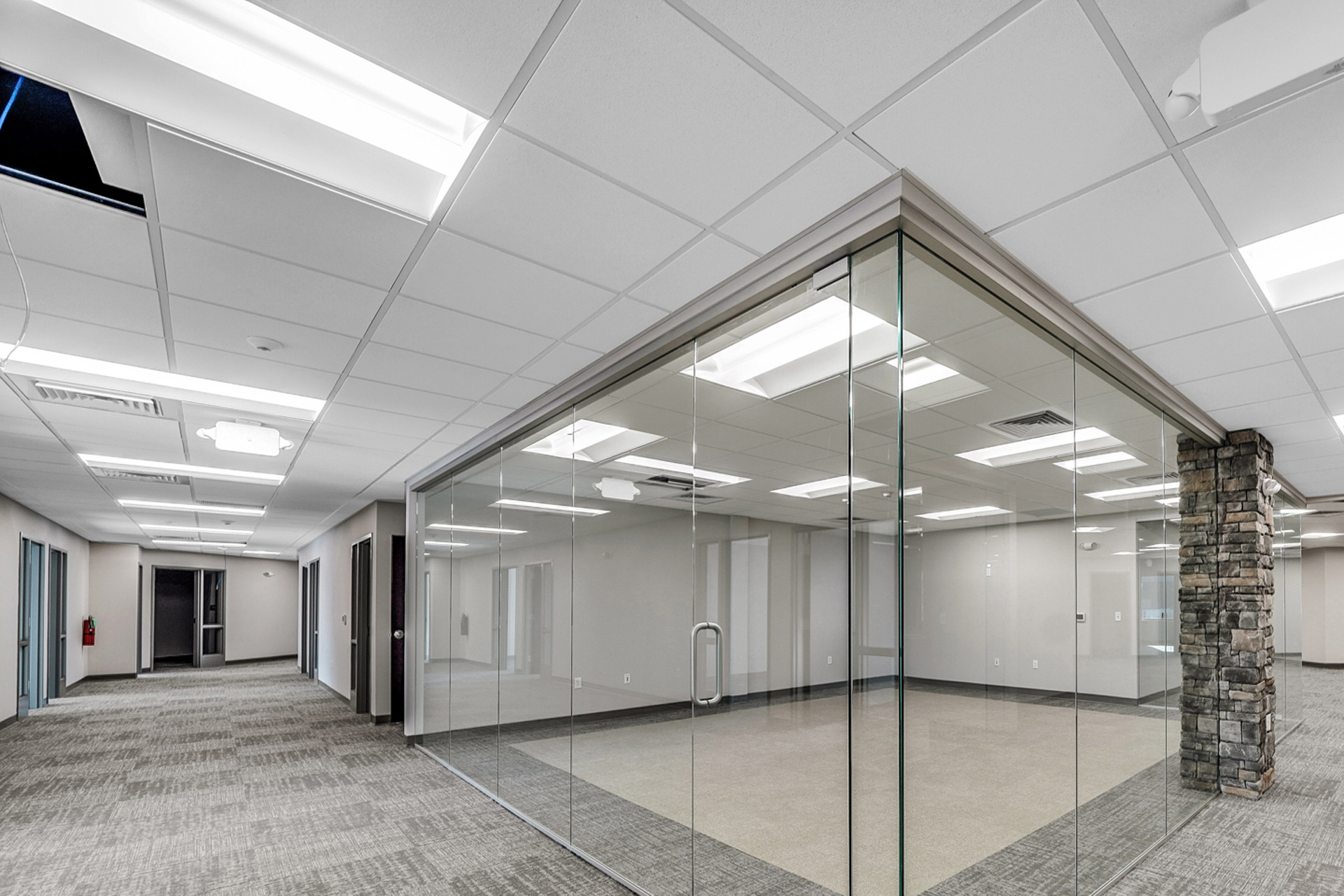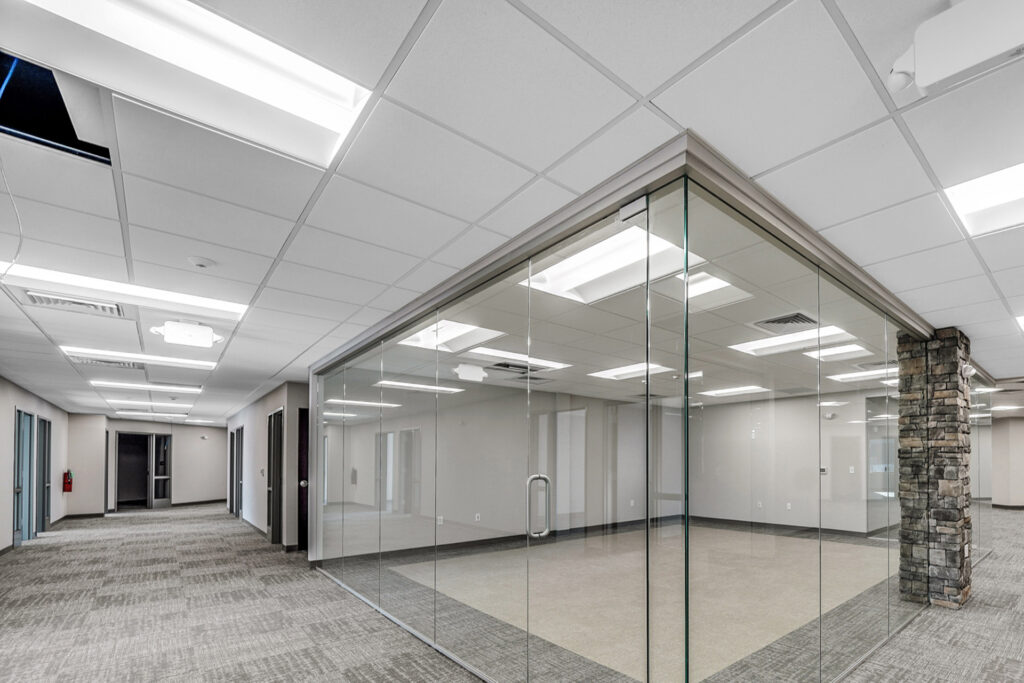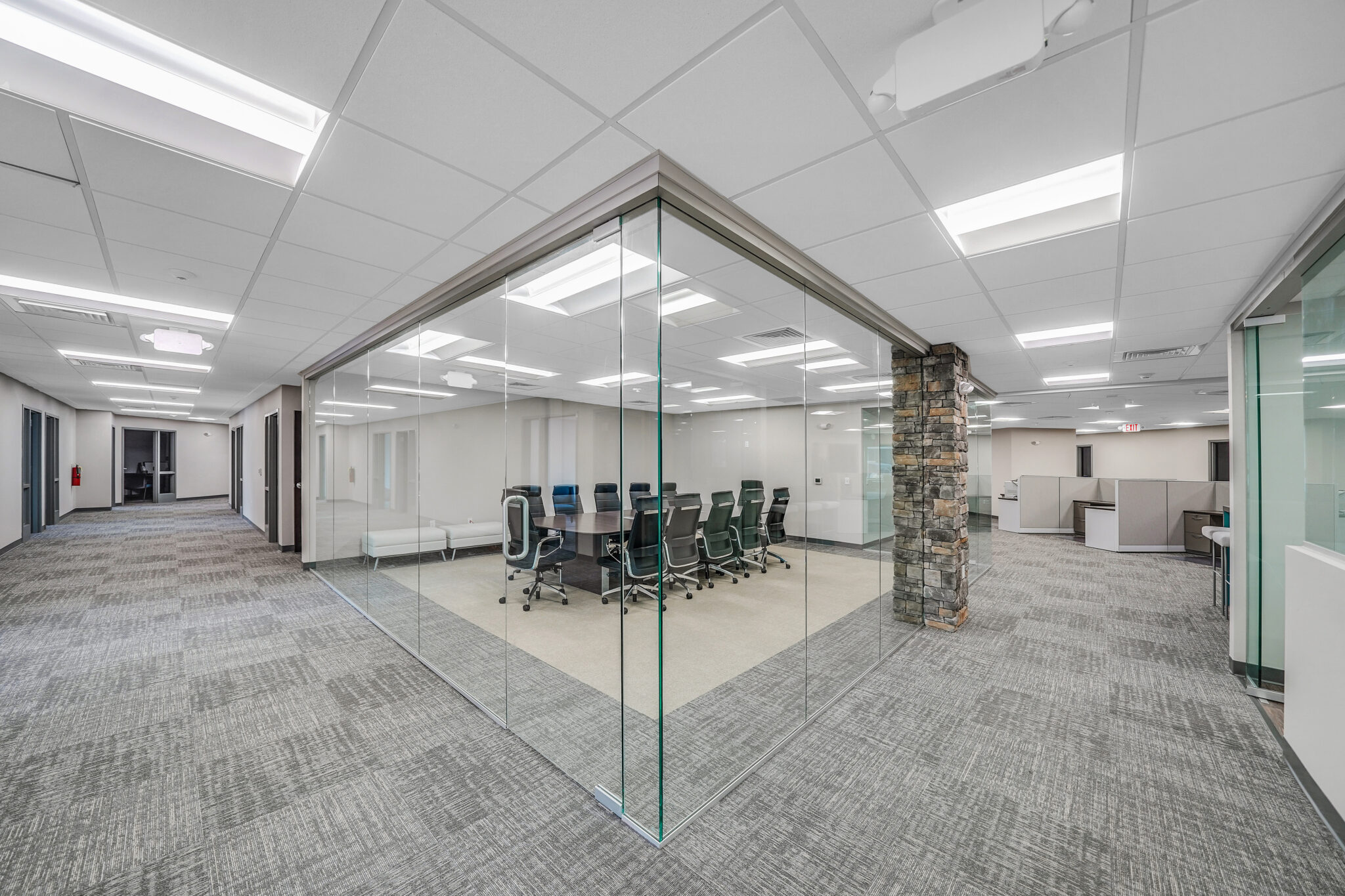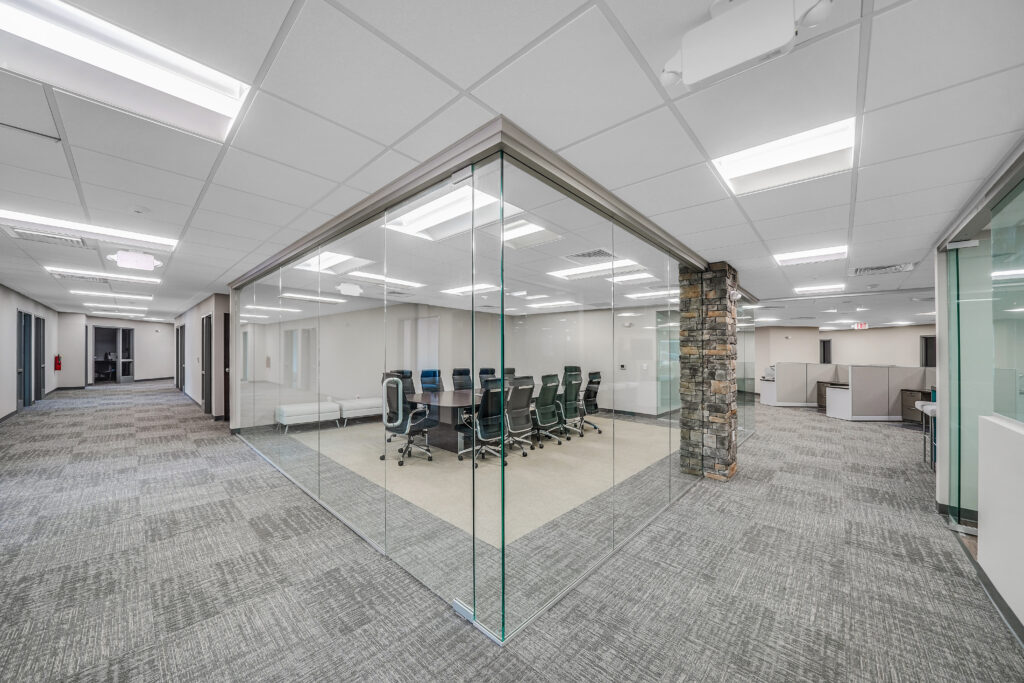 A core and shell fit out refers to a space that already has the framework of the building in place and is ready to be custom fit to its specifications. These fit outs typically include the following tasks:
-Floor installation
-Partition walls
-Ceilings
-Power and Lighting
-Painting
-Furnishings and fixtures (such as casework and millwork)
-Changes or updates that may be needed for structural elements of the space, such as the placement of windows and doors
-Updates that may be needed to HVAC (such as extending into other spaces with ductwork and controls), Electric, Sprinkler systems, etc.
-Cabling and wiring for internet connectivity and communication arrangements (fire alarms and other protection systems)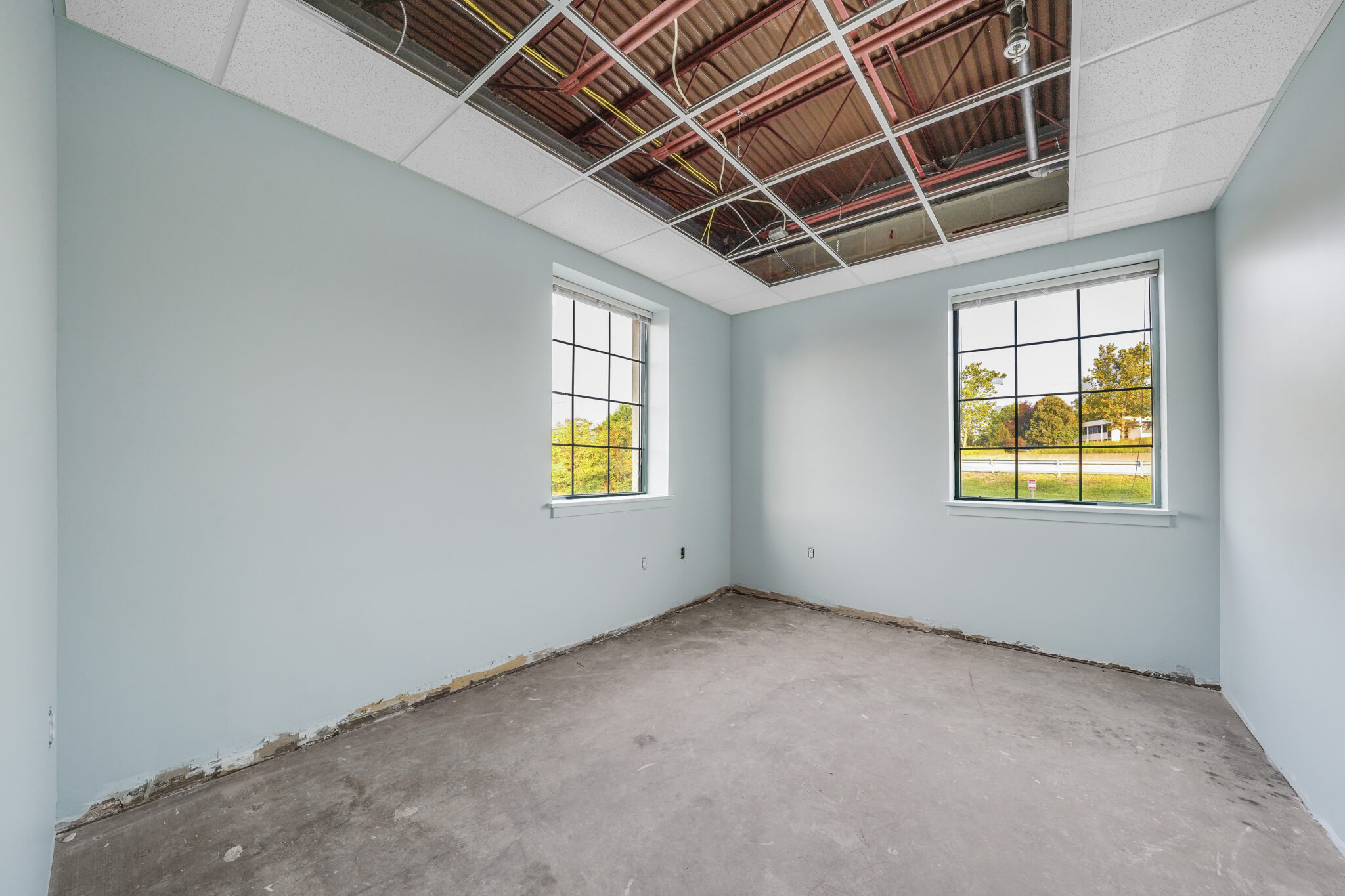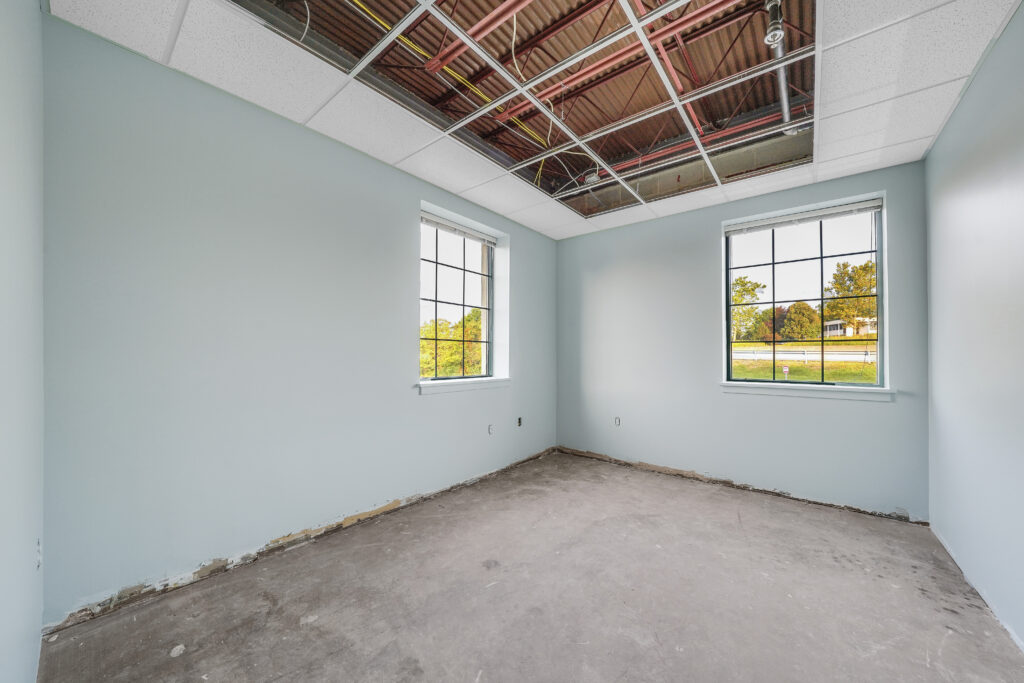 What to Consider When Contemplating an Office Fit-Out for Your Business:
Fitting out an office space for your organization is a big undertaking that – when done correctly – can have a lasting impact for many years to come. It all starts in the pre-construction phase, where the proper planning and design of your space will ensure a smooth project throughout the duration of construction. Here are a few things to consider:
-An office fit out is an organization's opportunity to take a blank canvas and make it their own. Consider how you can organize your space to increase workflow and enhance your staff's performance. Do this by evaluating how the workspace will be used and all that needs to be in it for your team to efficiently complete their jobs.
-Plan for the future. If you ask yourself questions like "How will my business / industry grow and change over the next few years?" and "Will the proposed space be able to accommodate expansion in the future?" you can avoid needing to make renovations sooner than you'd like. As a result, your organization will save money by avoiding having to interrupt business to make changes to your office space.
-Make flexibility top of mind. Consider how technology advances and new trends may impact your office's workflow. Does your space have the flexibility to adapt to such rapid change?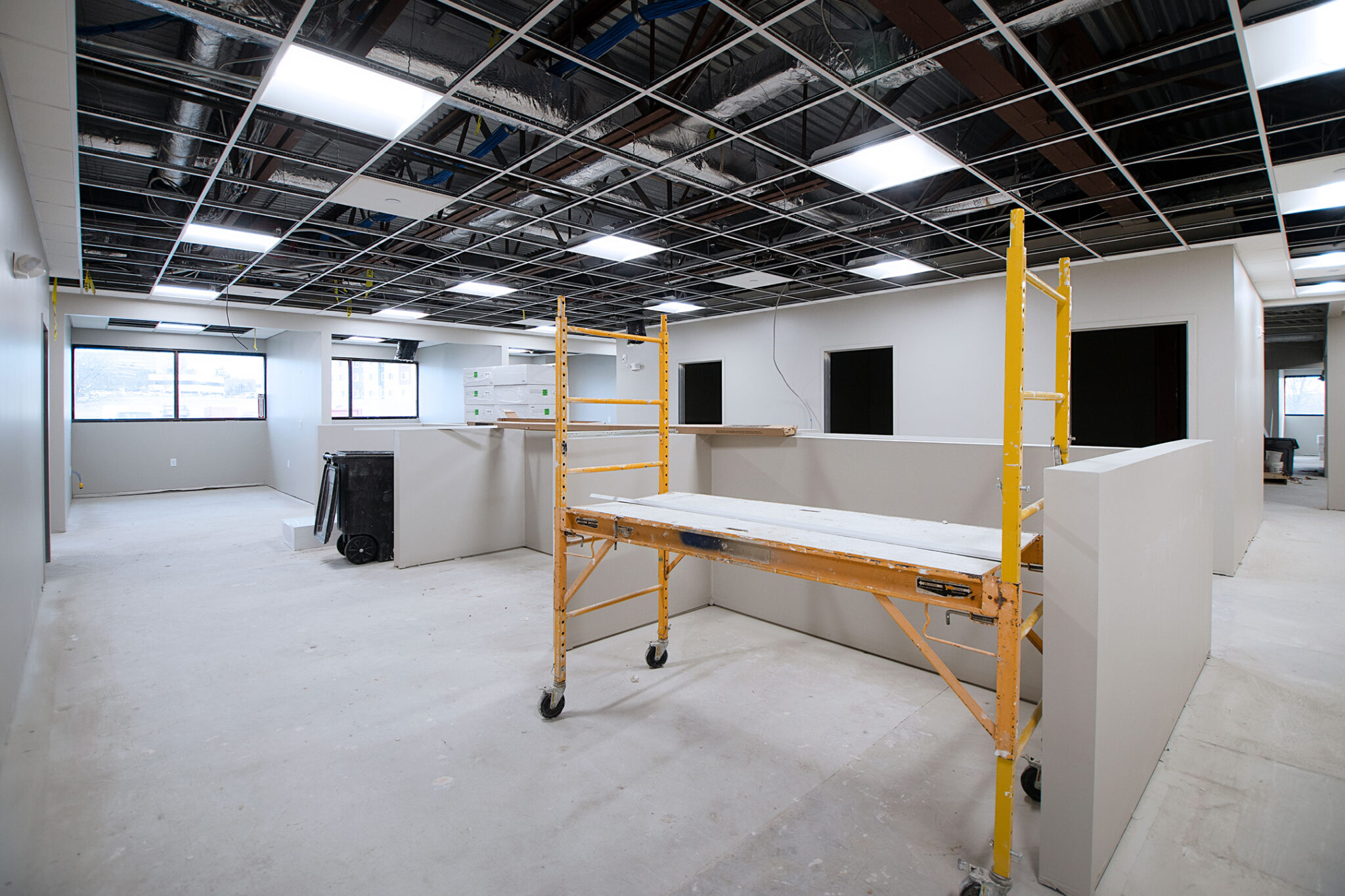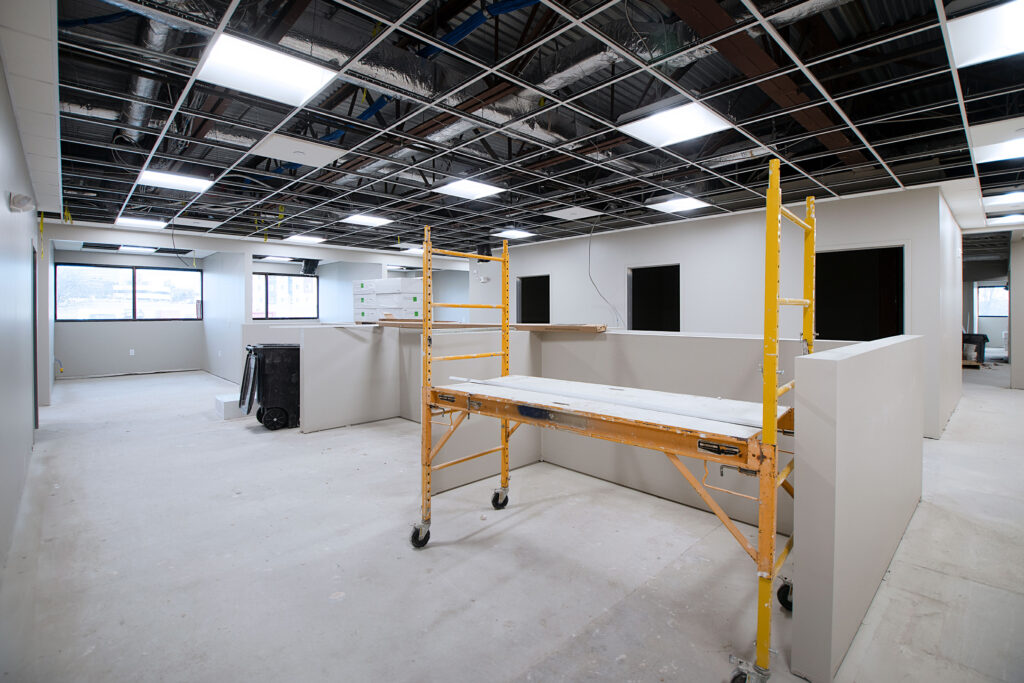 The Right General Contractor Makes all the Difference:
Most importantly, make sure the people you surround yourself with during this process are reliable, organized, and great communicators. A good General Contractor will help you navigate all of the points listed above.
D&B Construction Superintendent, Joseph, is no stranger to Tenant Improvements, regularly completing fit-outs for our clients like Cardiology Consultants of Philadelphia. He shares some tips on what to look for in the right GC for the job:
-Your GC should provide a dedicated project team to oversee your fit out. In order to make sure the job runs as smoothly and efficiently as possible, your GC should lead the project team in meticulously going over your project's logistics and specifications in pre-construction. This may include working with your property management team, building architects and engineers, and other tenants in your building.
-Look for a conscientious GC who is actively working out and updating schedule details to limit any type of disruption or inconvenience to your current operations. A constant open line of communication and attention to detail ensures your project is completed on time.
-Weekly client meetings organized by the contractor of your fit out are a good way to ensure you are always fully aware of your project's progress. Regular touch bases also enable the team to target any changes that you may want to make during the course of construction.
-A good GC will have a well-established relationship and open line of communication with their subcontractors. At D&B, our team works hand in hand with our trade partners to achieve perfection on your project. Our high standard of cleanliness, safety, and quality of work shows through the duration of the project.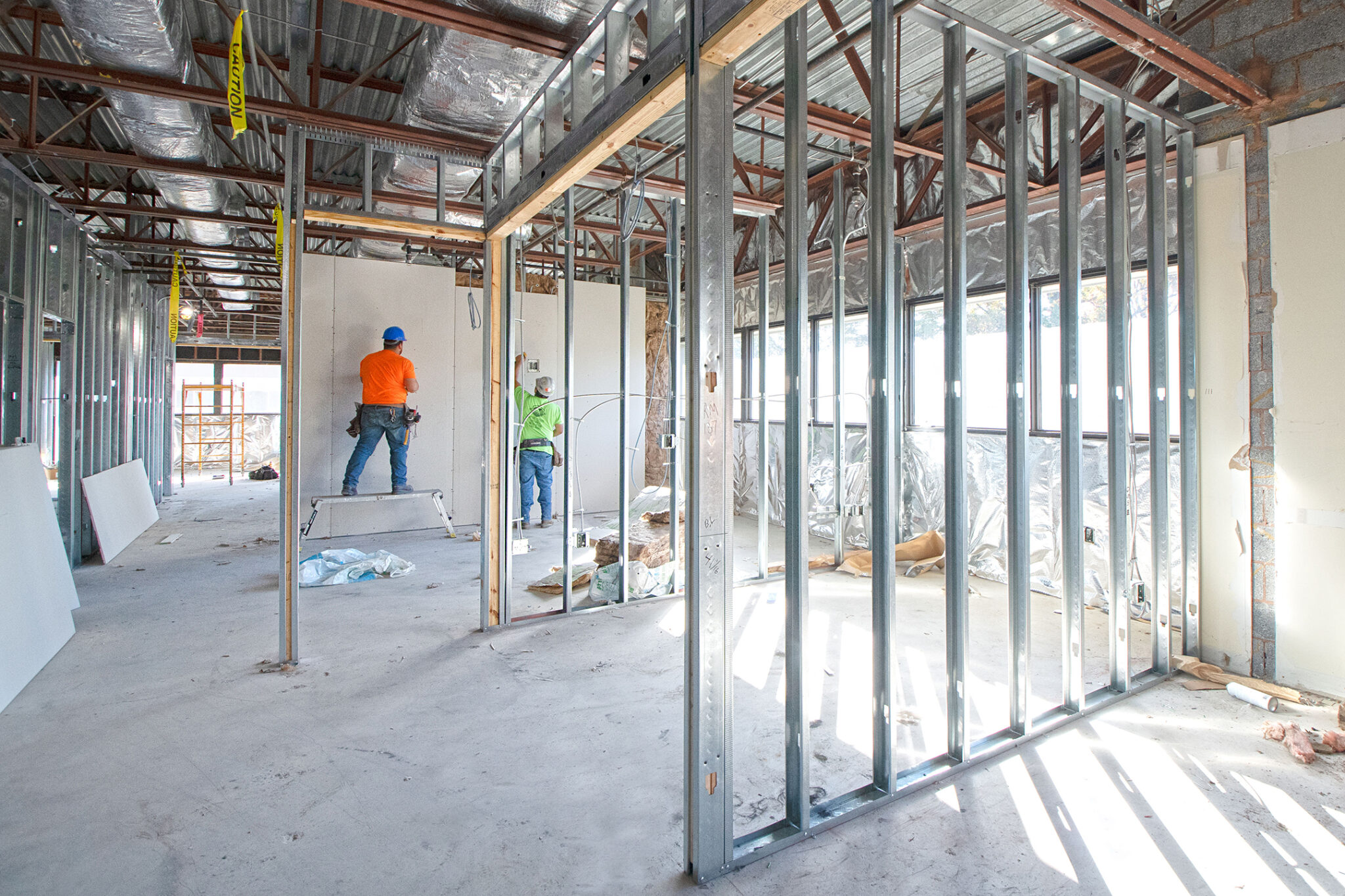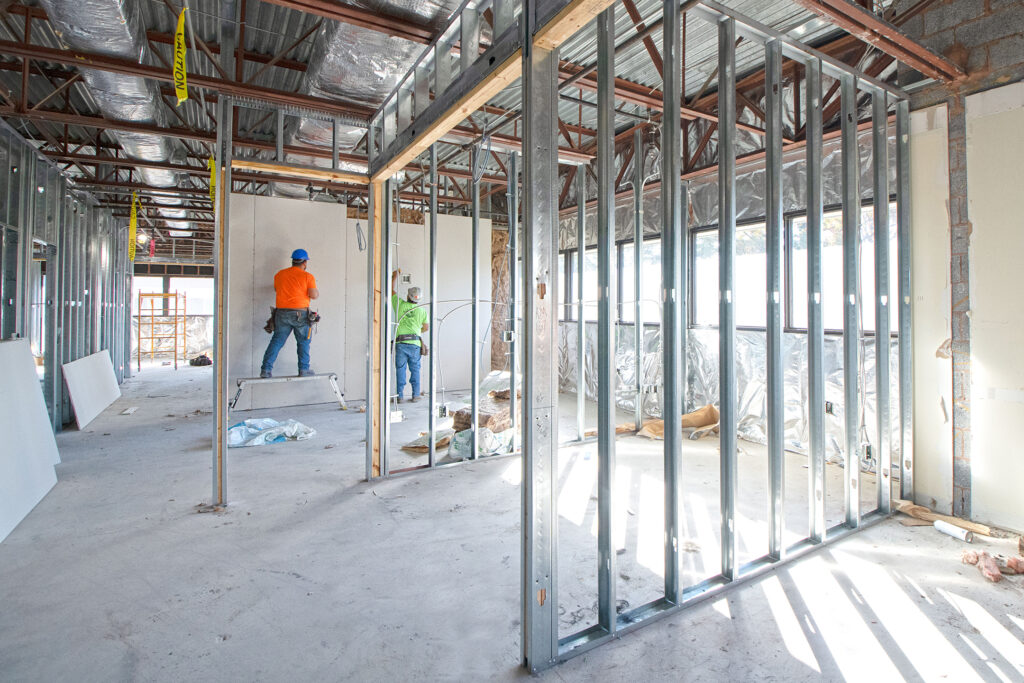 "The bottom line comes down to this," explains Joe: "When the project is completed the client should feel like we exceeded their expectations of the finished product. Starting with the pre-construction team and ending with the final cleaning of the project, we take extreme pride in the work we deliver, as well as the relationships formed with our clients. This makes all the difference."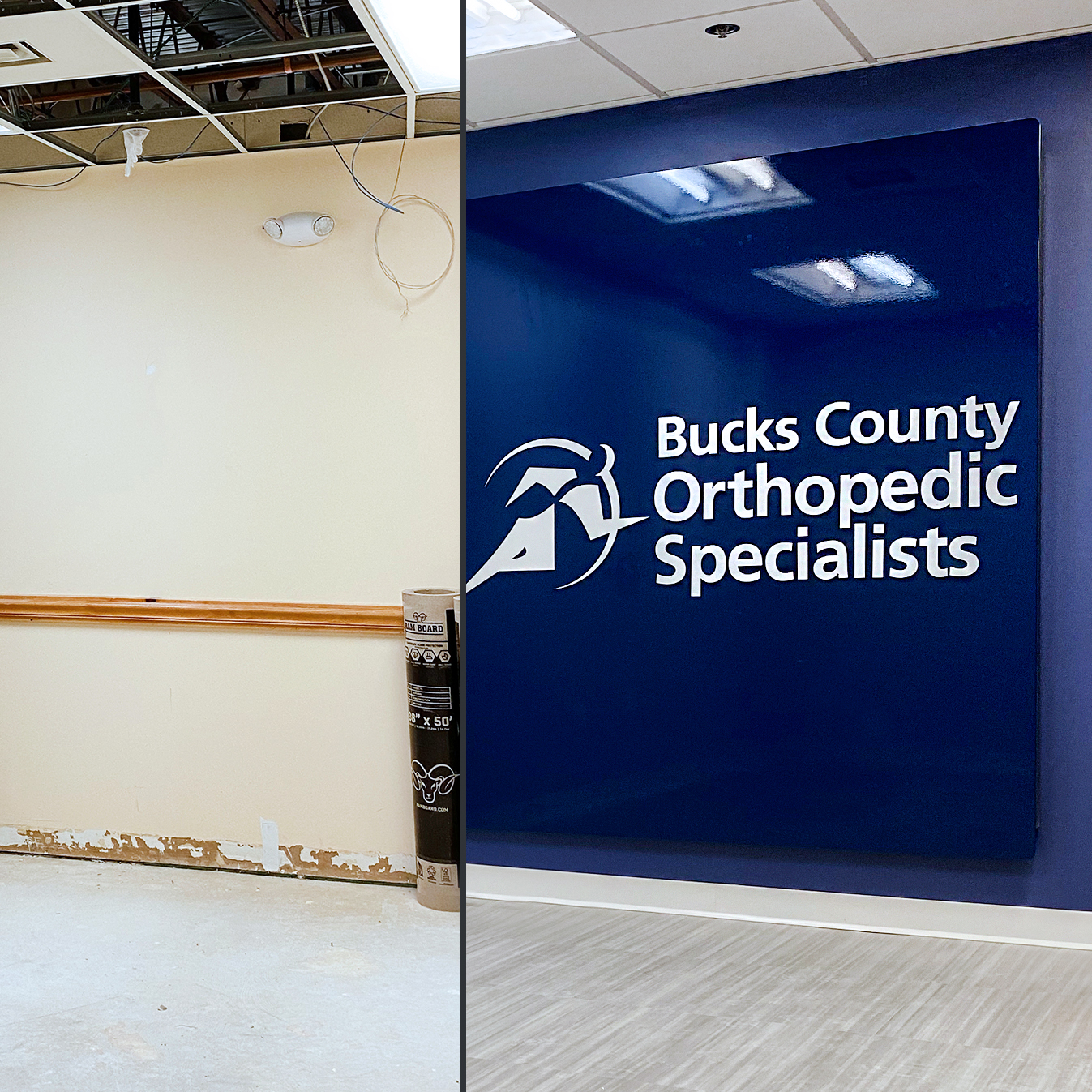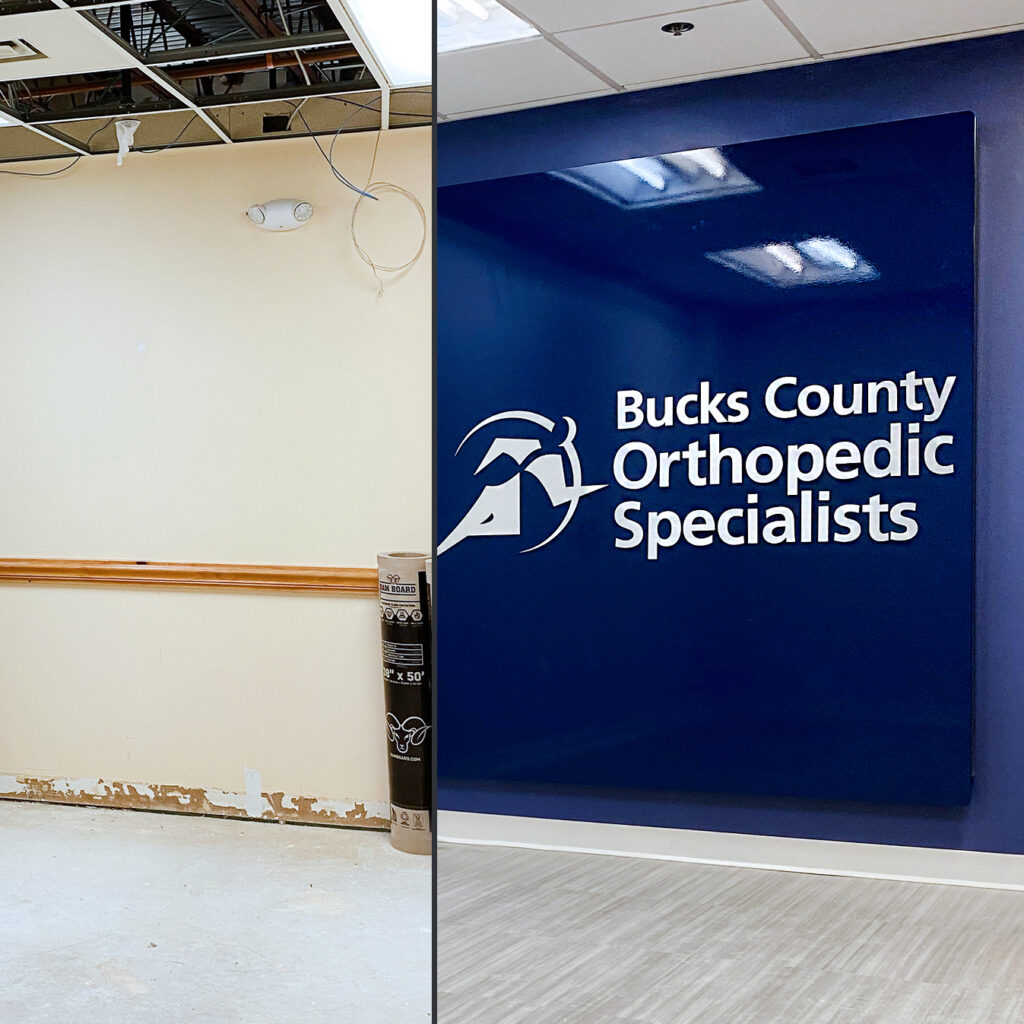 A transitional photo showing the before and after shots throughout one of our many medical office fit outs
for our client, Bucks County Orthopedic Specialists.
For this quarter's trade partner spotlight, we are taking a visit to Fleetwood, PA, where AP Merkel Inc. has resided since the 1890's. AP Merkel is a four-generation company that offers plumbing, heating, and cooling services. They have come a long way since Augustus P. Merkel first founded the company over 100 years ago. AP Merkel first started out as a company that built farm implements, such as machines that would harvest crops. They are well known for manufacturing grain separators known as threshing machines.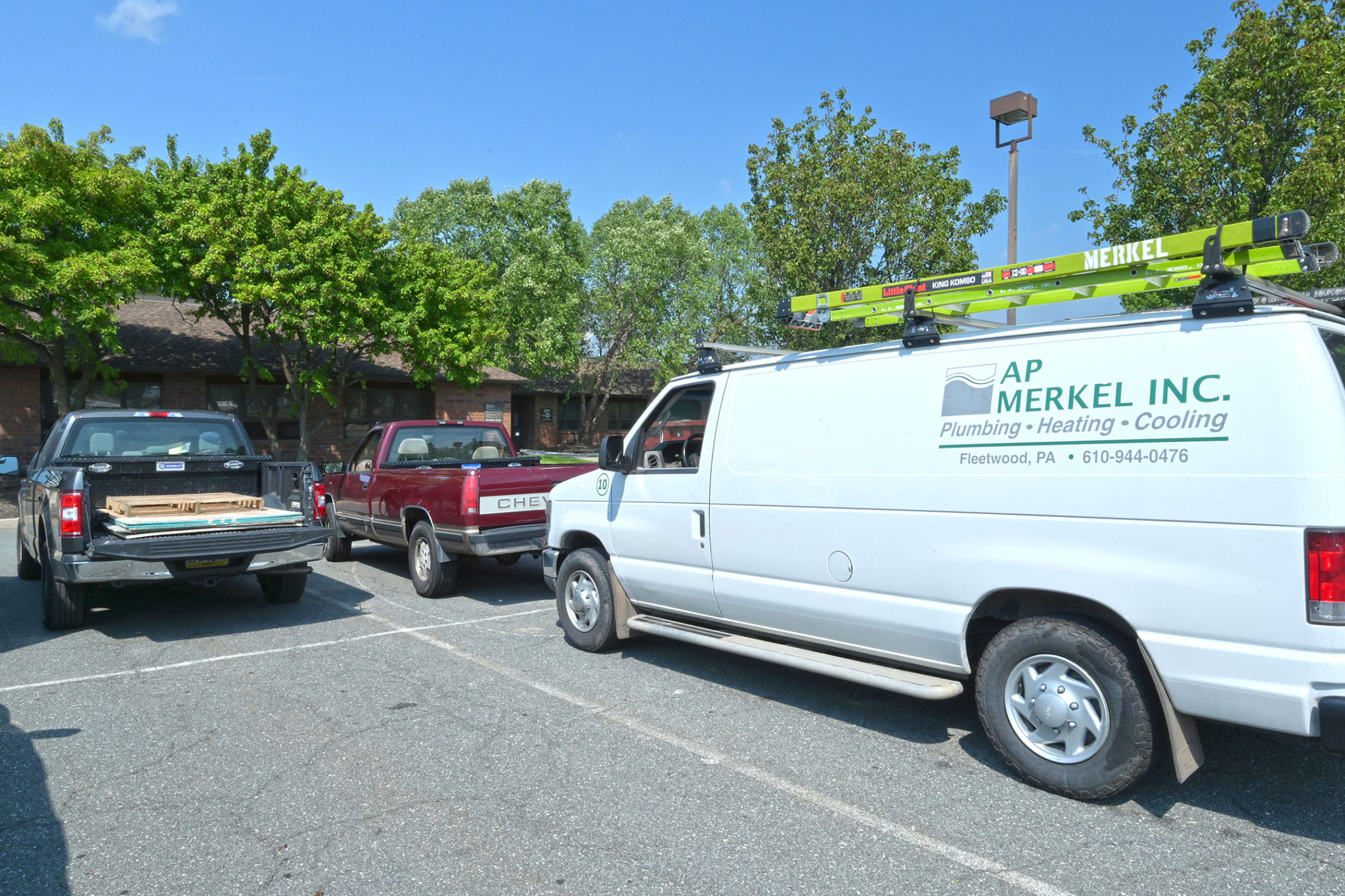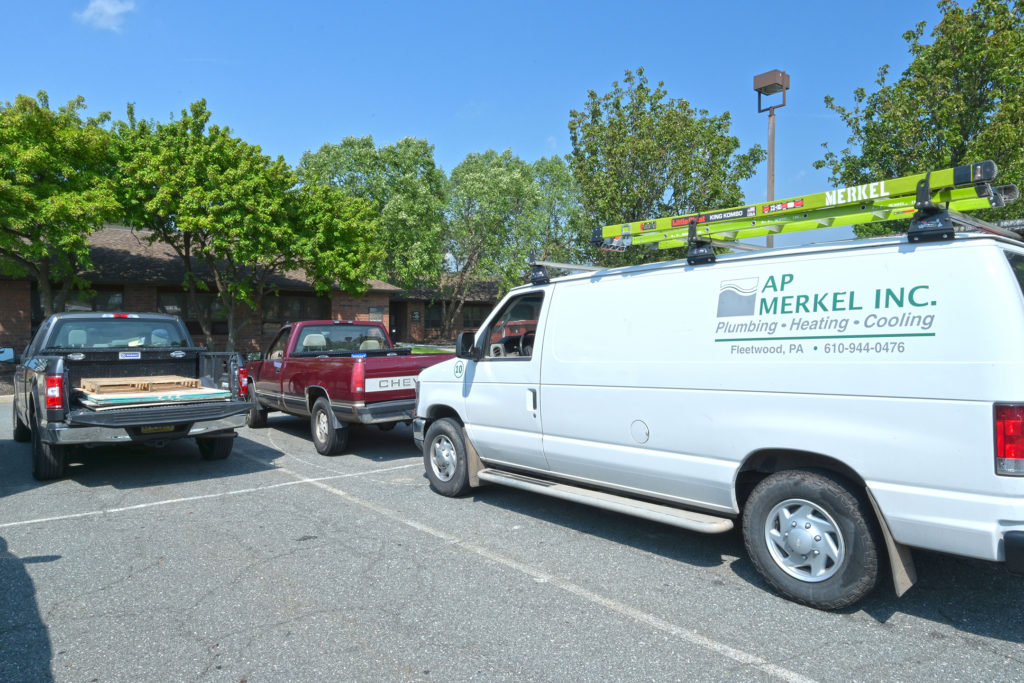 Their transition into the HVAC world all comes down to a smart, strategic business move. "Eventually, all of these farms that AP Merkel was working with needed heat," explains Nate Lobb, an Estimator who has been with the company for 10 years. One thing led to another, and eventually the company added plumbing into their wheelhouse. Approximately 30 employees later, "the rest is history," sums up Nate.
Today the company is run by Pete Merkel, standing President, and busy with approximately 50 commercial jobs a year. Nate is usually efficiently juggling 20 or so jobs at a time, which he enjoys. "I like the diversity of projects we work on. We do everything from senior living, to coffee shops, to dentist offices," he explains. Nate also enjoys working through and overcoming the challenges that come with starting every new project. "Being involved in a job from when it is just a concept in budgeting to when it is complete is something I always enjoy," he says.
Nate, who received his plumbing license about five years ago, grew up in a construction environment. "My dad was always in construction. I had an interest more in the mechanical / HVAC and plumbing side of things," he explains. Nate earned his Environmental Studies degree from Temple University in Philadelphia, PA. While in college, he interned for a company in Philly doing HVAC work and ended up coming back to the Fleetwood area and continuing his career at AP Merkel.
Nate stresses the fact that now is a great time to get involved in the industry. "There is a HUGE need for young, licensed tradespeople. There are few young people getting into this field right now. Get your license when you can, take it seriously, communicate, and you can have a great career," he urges.
One young individual who has impressed Nate is D&B's Superintendent, Ryan Hummel, who he has worked with since D&B Construction and AP Merkel established a relationship within the past year. "He has been really helpful and knows the industry, especially for being a younger guy. Ryan is really on top of it and not afraid to pick up the phone and check on something with us. We can talk through things and work it out. It is clear he takes his job serious," explains Nate.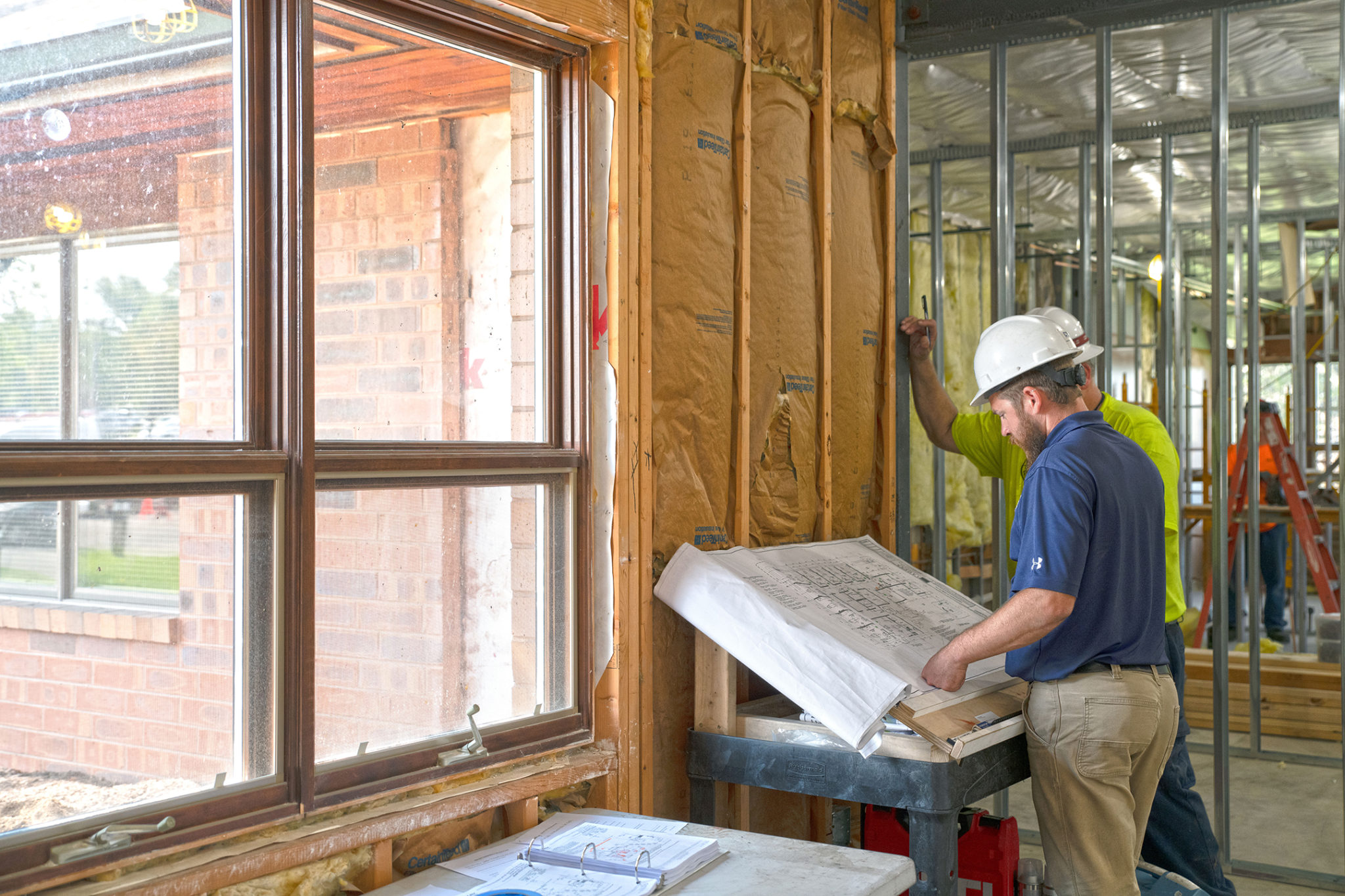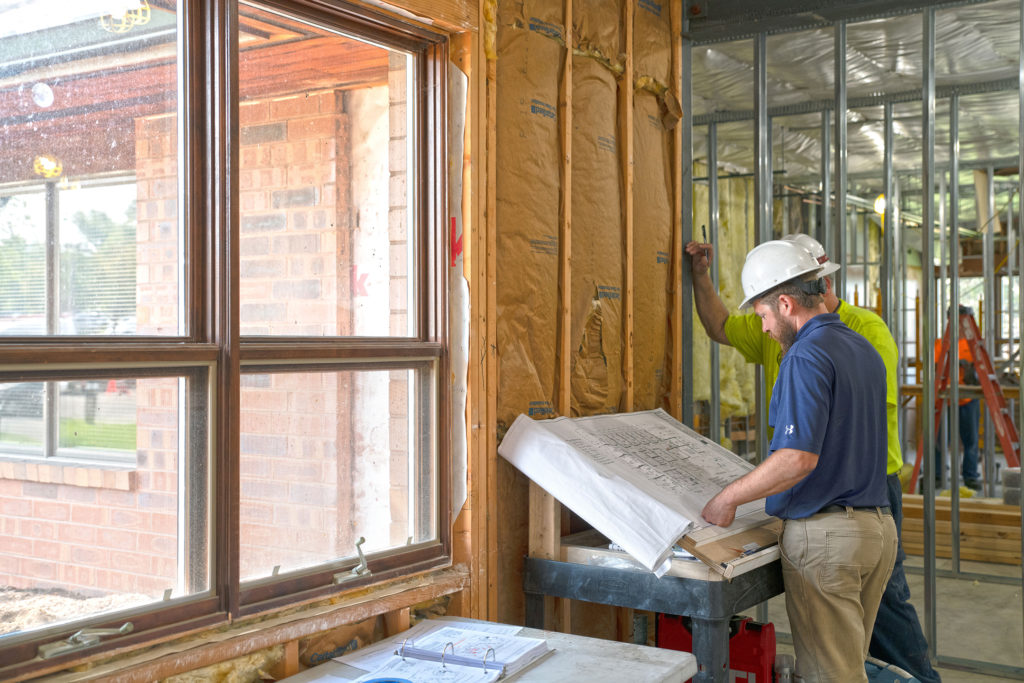 This feeling of open lines of excellent communication is just as strong a value for AP Merkel as it is for Team D&B. When we asked Ryan what he likes about working with AP Merkel, he summed it up simply in one word: "Everything." However, what stands out most to Ryan is "their level of communication and coordination from their office staff to the field staff." His experience working with AP Merkel over the last year has shown him that "they run a tight ship."
An example of this can be found at one of our healthcare projects currently in active construction, Grove Dental Pediatrics. Ryan has worked with Nate and Tom, AP Merkel's Superintendent who has been with the company for around 25 years. "I bid the Grove job, completed estimating, submittals, and the purchasing of equipment and piping, and Tom took it from there and is currently managing the actual job," explains Nate.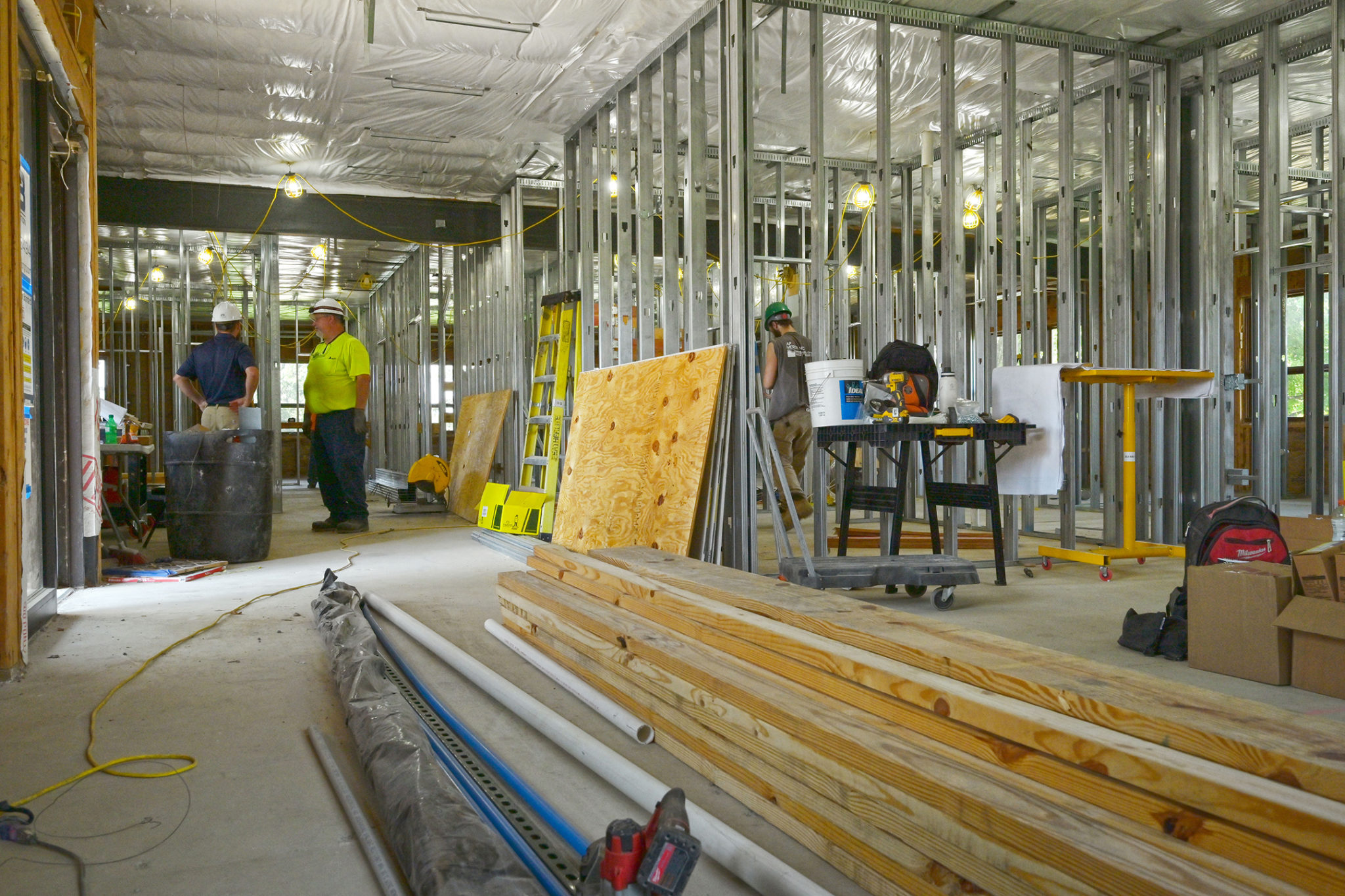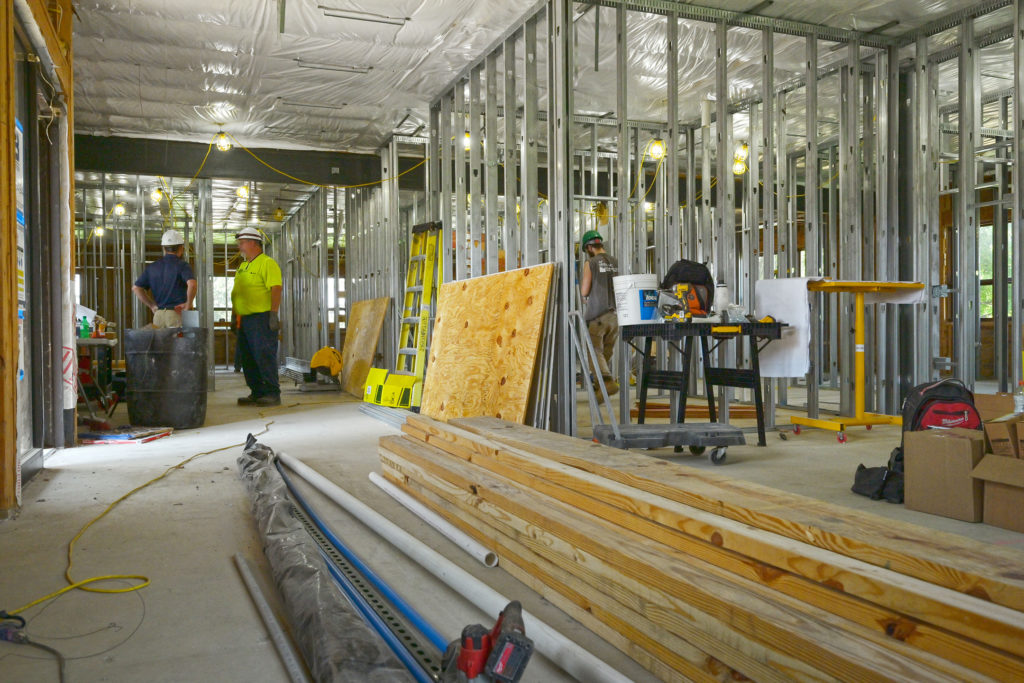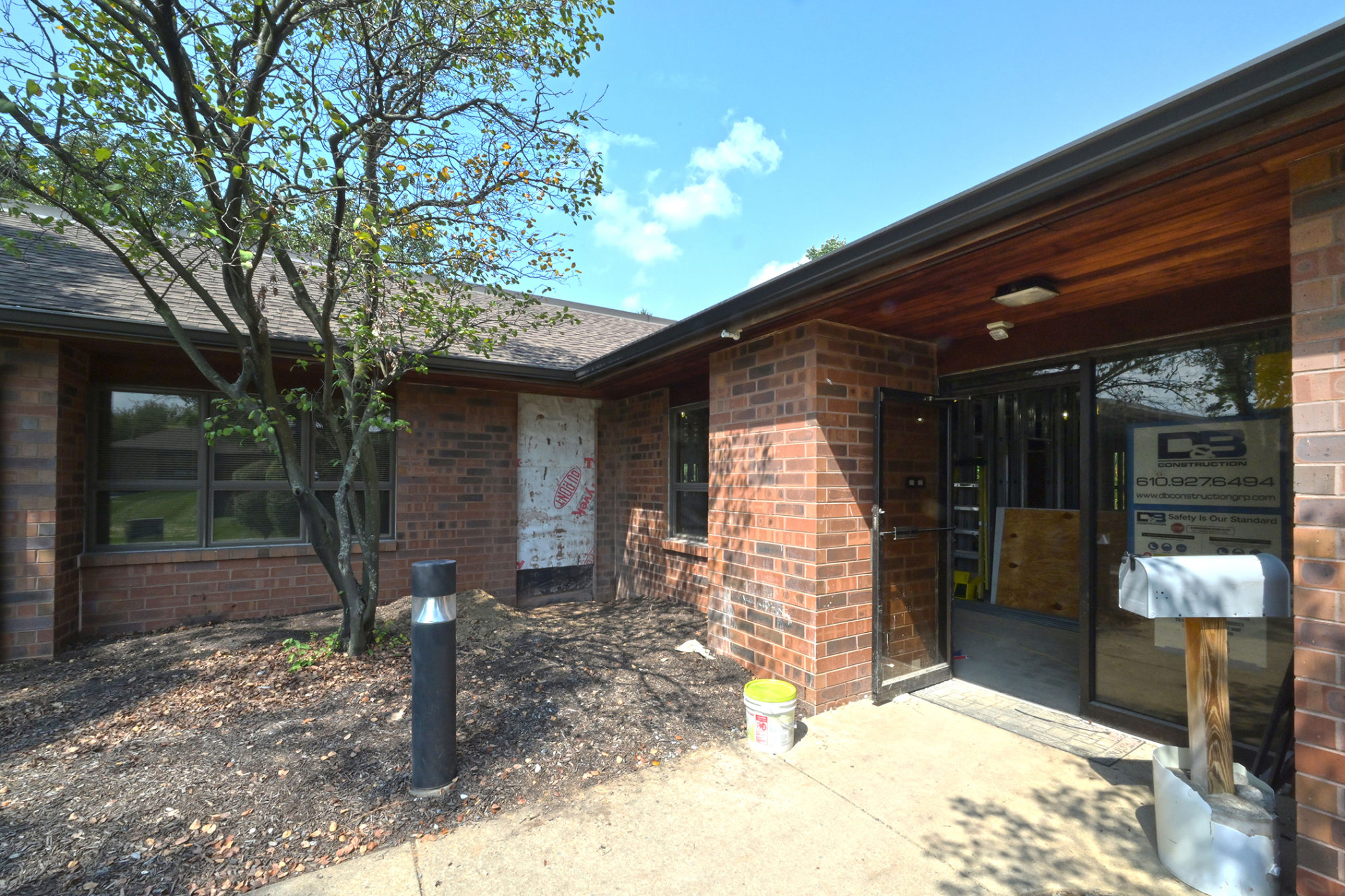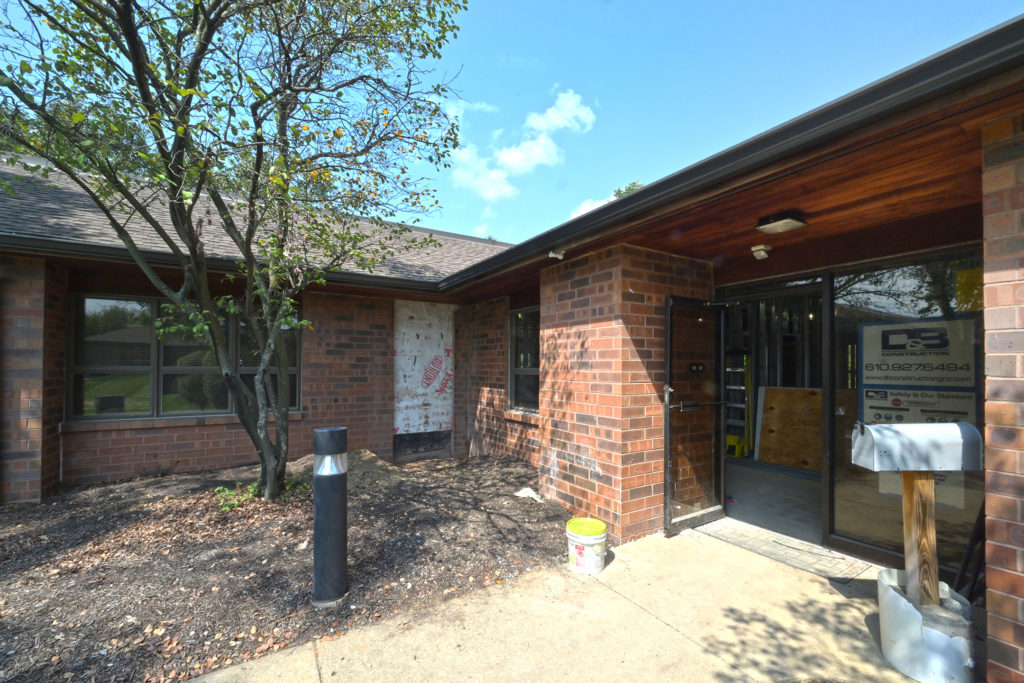 One highlight of this 3,700 SF medical office space? "This project has medical gas piping, which is something we don't deal with that often. This type of piping has to be put in very clean. It has a special fitting with a braised fitting joint. The key is to keep it clean, so when we start to install it we have to flush it with nitrogen gas," explains Nate.
We recently visited this healthcare project in Wyomissing, PA. Here's some photos of AP Merkel team members, Andy, Zach, and Scott, their lead plumber, working to keep the job running smoothly and safely with Team D&B: