Technology is ever-evolving, and part of this evolution includes the construction industry. In response to COVID-19 and technological advancements, the construction industry has begun to innovate more than ever before. One of the most fascinating practices that is growing in popularity is modular or off-site construction.
Modular or offsite construction is the process in which a building is constructed off-site under controlled conditions using the same materials and built to the same standards as conventionally built facilities. The only difference? It can be built in nearly half the time. Buildings are constructed in modules that can be put together to form the original design, all while still resembling the work of the most sophisticated site-built facility. Why do companies use modular construction? The answer is simple. Modular construction is greener, faster, and safer.
A Greener World with Modular Construction
Since modular construction is a factory-controlled process it generates less waste and creates a site that is less likely to evoke disturbances. A modular construction site also promotes more flexibility and re-use. Modular projects can be disassembled and relocated or refurbished for new use. This reduces the demand for materials and limits the amount of energy used to create a building that meets the new needs. Additionally, a modular site produces less material waste since the building is constructed in a factory and waste is eliminated by recycling material, controlling inventory, and protecting building materials.
Finish Projects in Record Time
Modular construction is also faster than traditional building methods. Construction of modular buildings occur while site and foundation work are both being done. The Modular Building Institute reports that this can reduce construction times by 30%-50%. This can also be credited to the elimination of weather delays. Sixty to ninety percent of construction is completed inside of a factory, leaving no need to worry about inclement weather delaying a project.
Staying Safe with Modular Construction
One of the most important benefits of modular construction is safety. As we know, safety is always a priority in construction, and modular building makes it easier than ever to be safe. A report by McGraw-Hill Construction found that over 1/3 of their respondents (34%) who are currently using modular construction have seen site safety improve. This may be credited to the fact that it is free from weather elements like rain or snow that can cause slips and falls. It also reduces the risk of a worker falling from great heights, which OSHA reports as the cause of 33.5% of construction worker fatalities. Learn more about OSHA and their dedication to safety by reading this article on D&B Construction's blog.
Modular Construction: How It's Done
Modular building is done mostly on the ground level, but if working from height is required permanent scaffolding is used. This permanent scaffolding is different (and safer) from the scaffolding normally used on a traditional job site. Because it is not constantly being moved and reassembled, there is less likelihood for error and accidents.
Modular construction is growing in popularity. According to Fortune Business Insights, the global modular construction market is going to be valued at $114.78 billion USD by 2028. The market was valued at $72.11 Billion USD in 2020. Here are some examples of just how much you can do with modular construction:
The Star Apartments in Los Angeles were built in 2014 on top of a previously existing single-story commercial building. A concrete superstructure was poured over the existing structure. Next, five stories of modules that were built off-site were added on top of the single-story commercial building. The modules were stucco-finished on site. These modules provide 102 apartments and have pre-installed bathrooms, appliances, cabinets, and surface finishes.
An iconic example of modular construction is Habitat 67. Built in 1967, architect Moshe Sadfie's unique cuboid block of 158 apartments caught the eyes of many. The way Sadfie designed Habitat 67 allowed for 15 different kinds of housing, gardens and terraces to fill the voids in between. The complex stack of concrete houses was connected by high-tension rods, steel cables, and welding. Even though it was built in 1967, Habitat 67 shows the true possibilities of modular construction.
This 14-story tower was the world's first example of permanent modular construction. The building has 140 self-contained, prefabricated concrete capsules that each measure 2.3m x 3.8m x 2.1 m. The capsules were each connected to the shaft of the building with just four high-tension bolts, allowing each unit to be replaceable if needed. These capsules were delivered to the site already fitted out with a small bathroom. Owners used the capsules as small living or office spaces, and the interior space of each module can even be extended by connecting to other capsules.
These are three unique examples of modular construction because of their structure. While these extravagant and unique designs are made easier with modular construction, you can also make very basic structures that look identical to buildings that are constructed on-site. The possibilities with modular construction are seemingly endless thanks to its ability to make construction greener, faster, and safer. We look forward to seeing just how far modular construction will go.
Trend 1: LEED and Green Building

"A 'Green' building is a building that, in its design, construction or operation, reduces or eliminates negative impacts, and can create positive impacts, on our climate and natural environment. Green buildings preserve precious natural resources and improve our quality of life" (WGBC). In response to the COVID-19 pandemic, Green or LEED construction is changing. The U.S. Green Building Council, creators of the LEED certification, plans to promote healthier and safer air quality indoors with adjusted certification criteria incentivizing the creation cleaner air systems. In 2021, there will be more building materials and components that help get LEED certification. One interesting and somewhat new development is a form of self-healing bio-concrete. This is a compound of concrete and bacteria that produces limestone when exposed to air and water, which helps with the impermeability of the surface. It costs around $240 per cubic meter. For reference, normal concrete usually costs between $200-$300, making it still cost efficient. Green building will continue to grow throughout the next decades and new technology and policy will come out to reinforce it as time goes by.
Trend 2: Modular Construction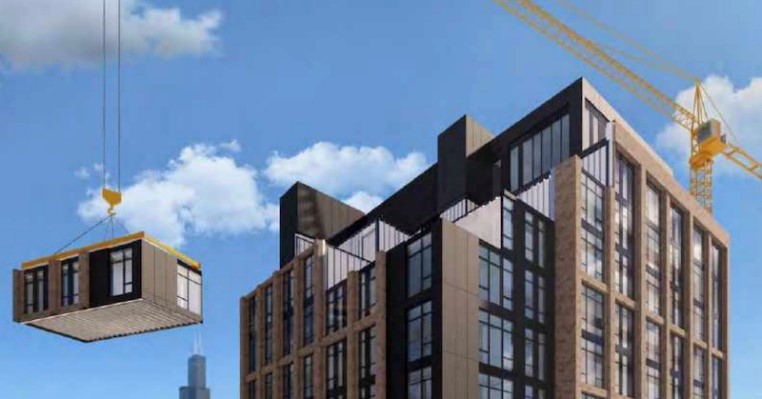 The construction industry is rapidly moving towards modular materials because of its cost and time efficiency. Modular building is anywhere from 20% – 50% faster than traditional construction. It is also around 20% more cost efficient to build modular instead of traditional because of the reduced labor and time costs. Modular building also cuts the waste output almost in half due to optimal fabrication and pre-planned units. Everything is built off the construction site, which reduces the challenges of regular construction such as weather, limited working hours, and space. Overall, modular building is great for symmetrical and repeating buildings where sections can be made and stacked or attached to each other easily like in apartment or office buildings.
Trend 3: Safety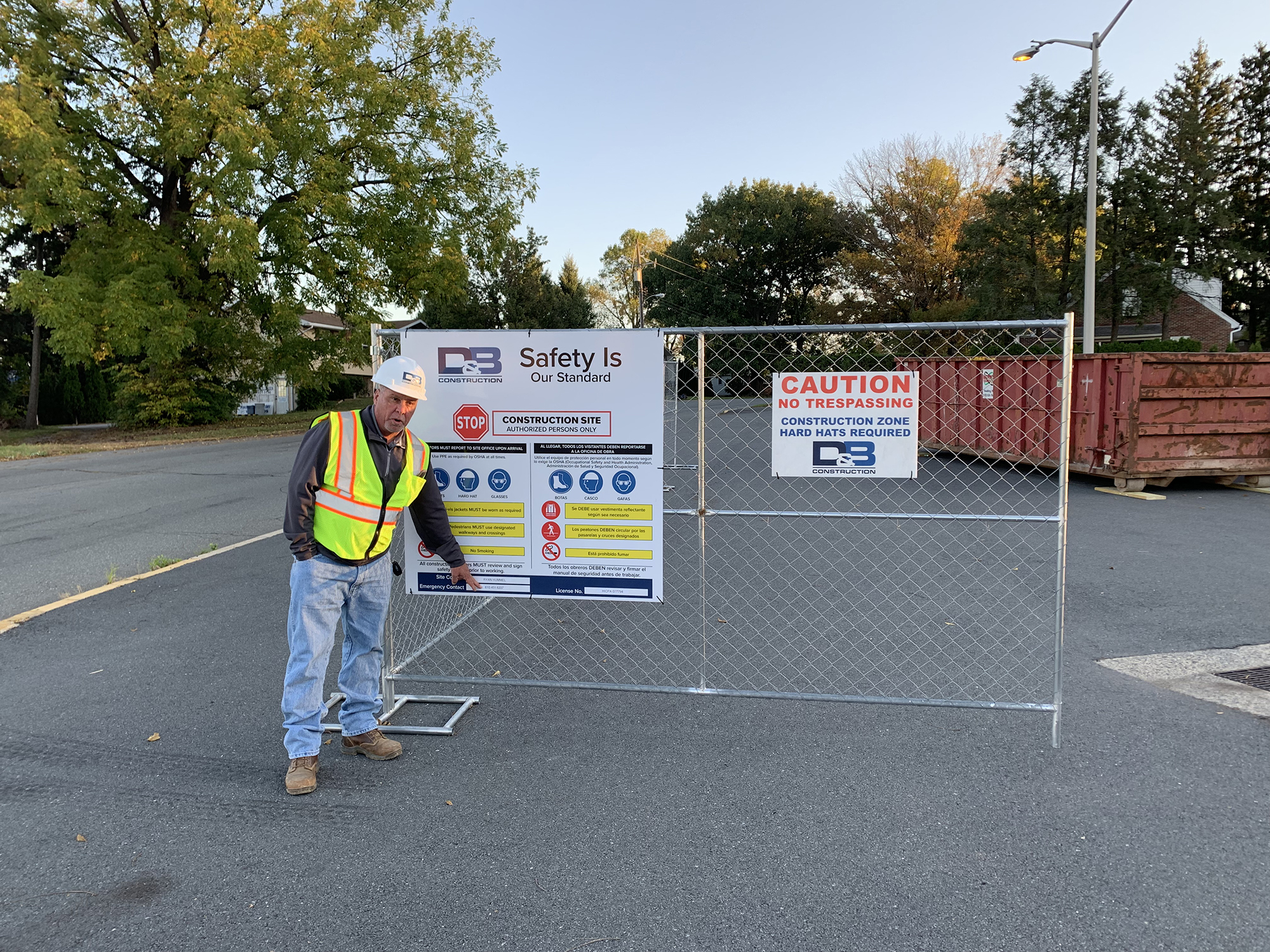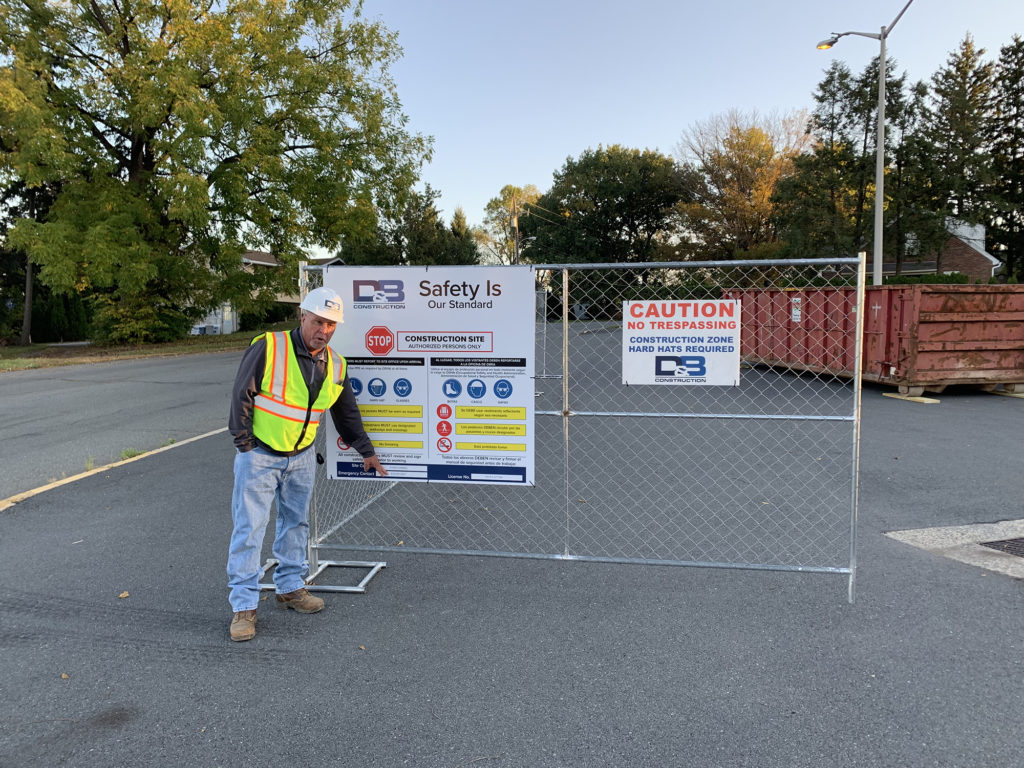 As it should be, safety is a huge trend in 2021. The old workplace safety system focused on recognizing problems and fixing them after someone gets hurt or a problem occurs. The new system getting pushed in the industry is based on prevention through education and training and recognizing issues before anyone gets hurt. This is why we have our Safety Committee meet monthly to discuss different topics of safety. Another large change in the safety category is better technology with Personal Protection Equipment (PPE). With more women entering the field, there is an increased awareness of the need for PPE to properly fit all employees to ensure safety. In addition, because of the COVID-19 pandemic there are policies across most companies including D&B that promote safe environments using masks, social distancing, and sanitization. When the pandemic hit, our team implemented a sign in and sign out sheet at every job site, making it easy for us to accurately perform contact tracing in the event that someone developed COVID-19 symptoms. D&B will continue to enforce this rule across all job sites moving forward. Learn more about our safety standards here.
Trend 4: Multi-Family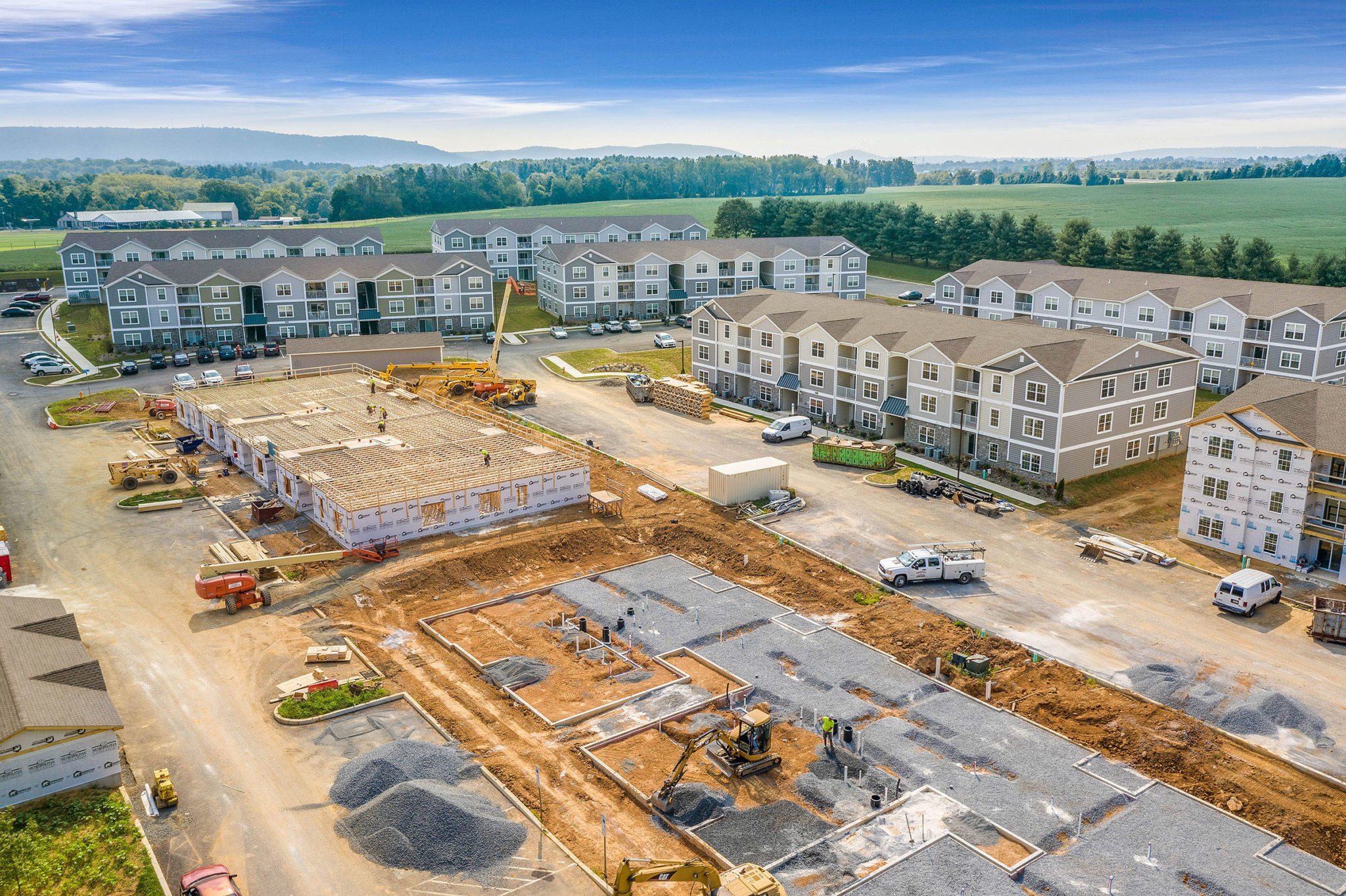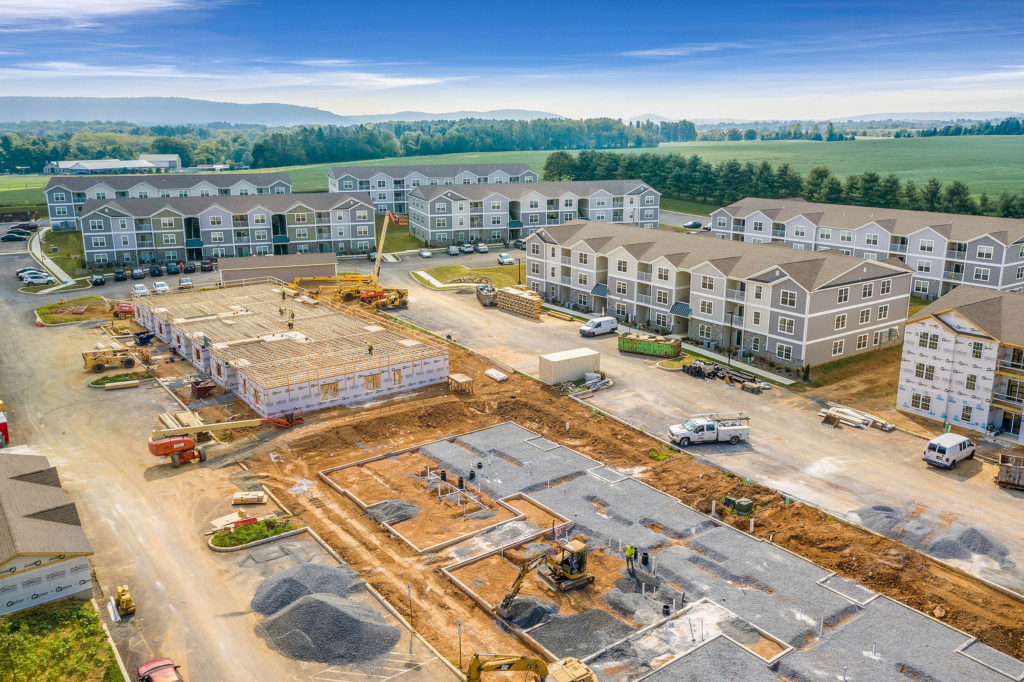 Multi-family construction is one of the fastest growing sectors of the commercial construction industry. Because of the lack of inventory in the housing market and changing demographics, multi-family construction is in high demand and will continue to grow in the following years. More people are looking for smaller, more affordable homes and condominiums with less maintenance than a normal single-family house. Research shows that 33% of people who are reaching age 55 are on their own. This is much different than what was the case 20 years ago. Currently D&B has multiple multi-family jobs under active construction and in the pre-construction phases. Throughout my internship, I shadowed the construction of The Reserve at Gring's Mill, which you can view here.
Written by: D&B Intern, Alex Wolf
Alex culminated this list based on what he learned during his time at D&B. He is a Senior at Wilson High School who began shadowing various D&B employees in September of 2020. Alex will be attending Virginia Tech for Architecture in the Fall. "My internship experience at D&B made me realize that I want to pursue a career in residential remodeling and construction," he explains. "I gained a lot of knowledge about the construction process and enjoyed being able to see entire construction projects from start to finish."