If you are even remotely connected to the construction world, talking to you Mr. and Mrs. weekend DIY'er, you have heard about the current state of construction material costs.  Last week lumber hit a new all time high of $1,188 per thousand board feet, nearly a 250% increase from the same time last year.  The worst part?  Prices are expected to climb further through the remainder of the building season.  Steel products, if you can find them, have also doubled in pricing over the last six months.  This perfect storm of sky-rocketing costs has forced contractors, developers, business and home owners, suppliers and everyone else in the supply chain to adjust.  Some are hoarding materials while others just hit the pause button.  Ground-up construction for the remainder of 2021 looks to be a big question mark for everyone.  However, one sector is proceeding full steam ahead; adaptive reuse.
Adaptive reuse, historically, has been seen as an eco-friendly construction practice that "recycles" existing structures through a conversion of it's intended use into something new.  In Baltimore, the old Pratt Street Power Plant was converted into retail and restaurants.  In Philadelphia the Independence Press Building, a paper box production facility, is now a 92-unit apartment building.  You can find incredible examples throughout the world of converted buildings getting new life through reincarnation.  Given the current construction climate due to soaring costs, the green tint of adaptive reuse isn't coming from the ingrained environmental benefits.  It's coming from money.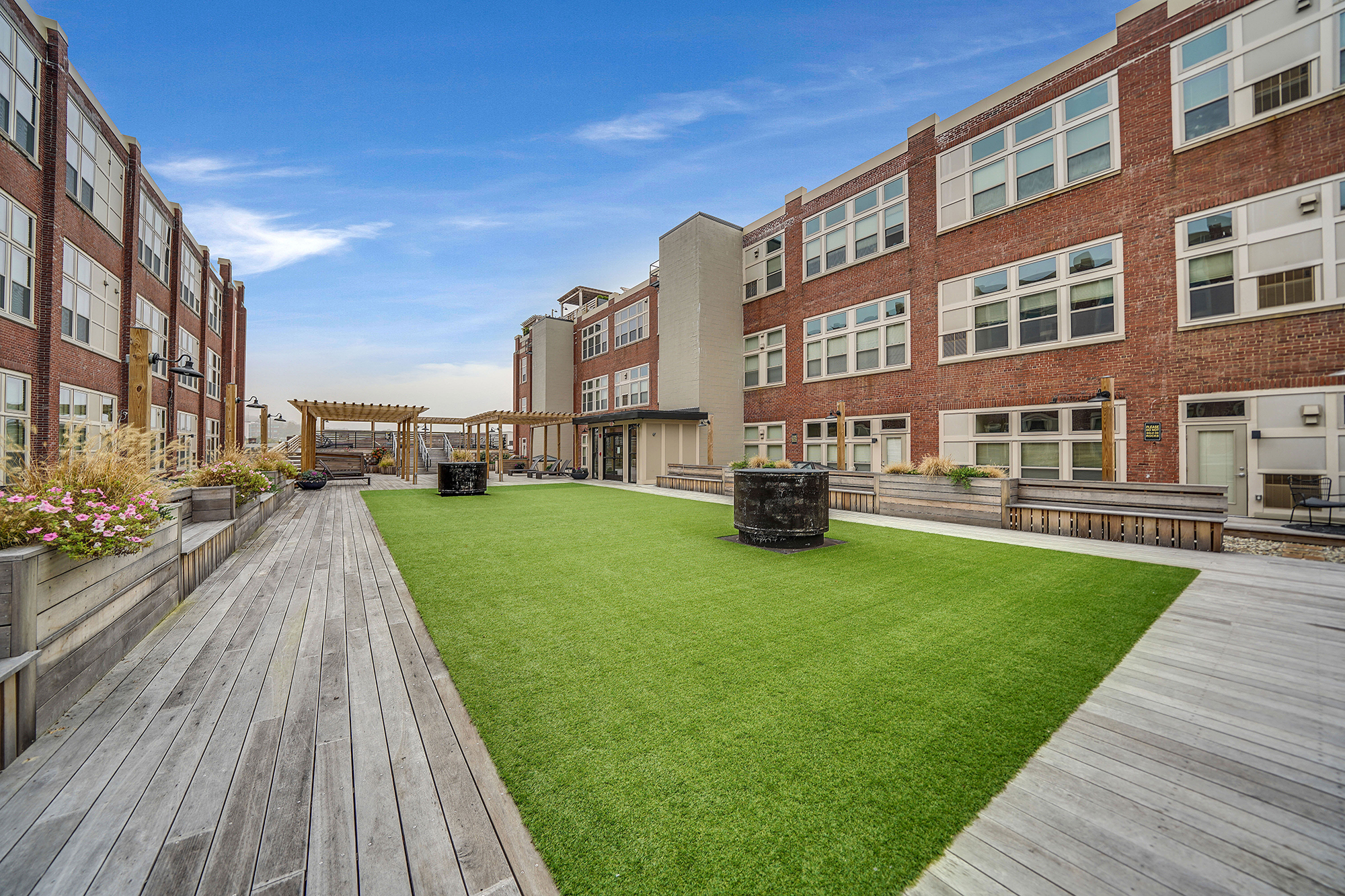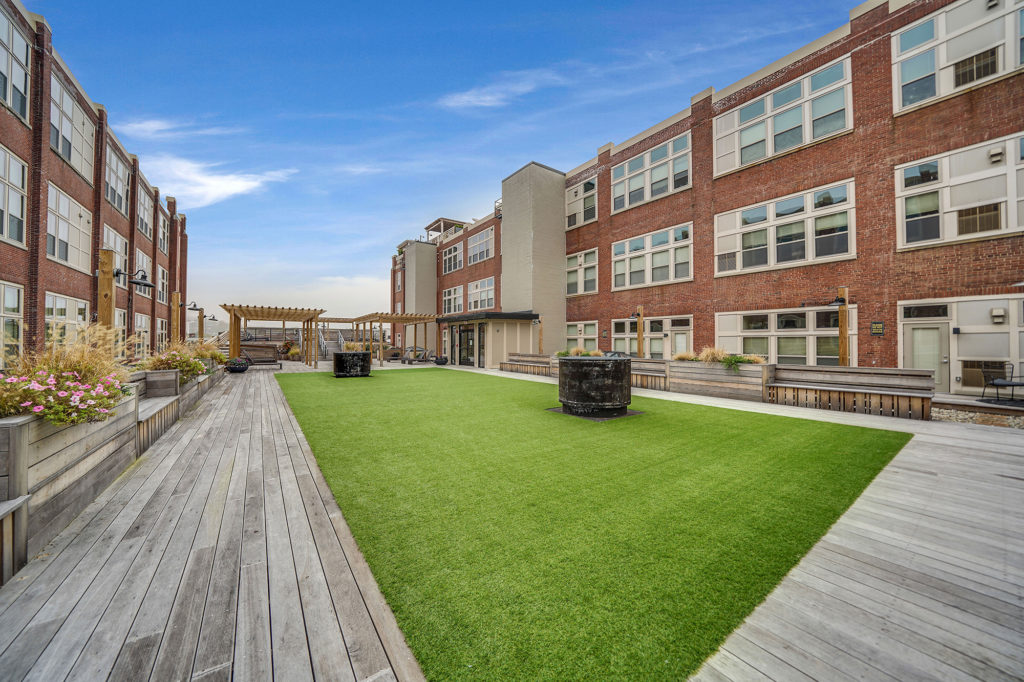 Developers who have long valued the environmental impact of reusing or repurposing a building are finding new returns on their investments. The financial benefits speak for themselves. Cost savings are everywhere in adaptive reuse. Obviously, it takes a lot less material reusing an existing structure than building a new one out of the ground. Beyond that, savings are coming in the way of demolition costs, design and approvals, and time, which is commonly overlooked. Other non-monetary benefits include preserving a community identity, enhancing local accommodations and offerings, economic and environmental sustainability, among others.  It is no surprise why adaptive reuse is getting so much attention.
Fortunately for D&B Construction Group, there are a few of these projects in pre-construction and under construction currently.  The Metropolitan Edison Building, once the tallest building in Reading, Pennsylvania, is a prime example of adaptive reuse.  This 14-story brick building is being converted into market rate apartments to answer growing demand for modern urban multi-family living.  A stone's throw up Washington street is another adaptive reuse project that will start this summer.  The Berkshire Building, originally a hotel then converted into office space, prepares for new life as student housing supporting Alvernia University's new Collegetowne campus.  The projects have been a boon for D&B. Dan Gring, D&B Construction Group CEO, recently reflected on the downtown Reading, PA projects:
"To have these large projects that are filling a need in the community, creating a good business venture for our clients, and providing the company with steady and reliable work is invaluable.  There's a lot of speculation and analysis between us, our clients, vendors, and so on with new construction projects that has many people in our industry worried.  Luckily for us, we've built a wide range of clients who trust us with their projects, and we're fortunate that several of them focus on adaptive reuse projects.  We know with relative certainty that material costs are not jeopardizing those jobs."
Environmentally sustainable, financially conscious, and preserving communities.  It's a winning solution all the way around in the current construction market.  Whether or not adaptive reuse projects see a spike as a result of the pandemic fallout or not remains to be seen.  In the short-term companies like D&B and our clients will continue to reap the benefits of this construction approach.
— Drew Bell, VP of Business Development
Drew Bell, of Wyomissing, brings over 10 years of marketing and business development experience to D&B Construction Group. Prior to joining the team in March of 2020, Drew served as the Business Development Officer at Tompkins VIST Bank. He was also the President of the Reading Royals professional hockey team for three years. Drew is a strong believer that "genuine opportunities come from trust based on knowledge and sincerity." His dedication to creating and strengthening mutually beneficial partnerships to make collective solutions and his contagious, positive attitude make him not only a huge asset to our team, but a well-respected individual throughout the communities we serve.
Drew graduated from Penn State University with a Bachelor's Degree and received his J.D. from Widener Law School. Active in the community, he is a member of the Berks and Pennsylvania Bar Associations and a committee member for Berks Catholic High School. He previously held board positions with the Greater Reading Convention and Visitors Bureau, as well as the Gilmore Henne Community Fund, Boy Scouts of America Hawk Mountain Council, and Salvation Army of Reading.
Born and raised in Wayne, PA, a suburb of Philadelphia, Drew relocated to Reading in 2010 with his wife, Maryanne Post, after the two graduated Law School. Drew and Maryanne live in Wyomissing with their three kids Charlotte, Amelia and Scotty. In his free time Drew loves to golf and be outdoors.