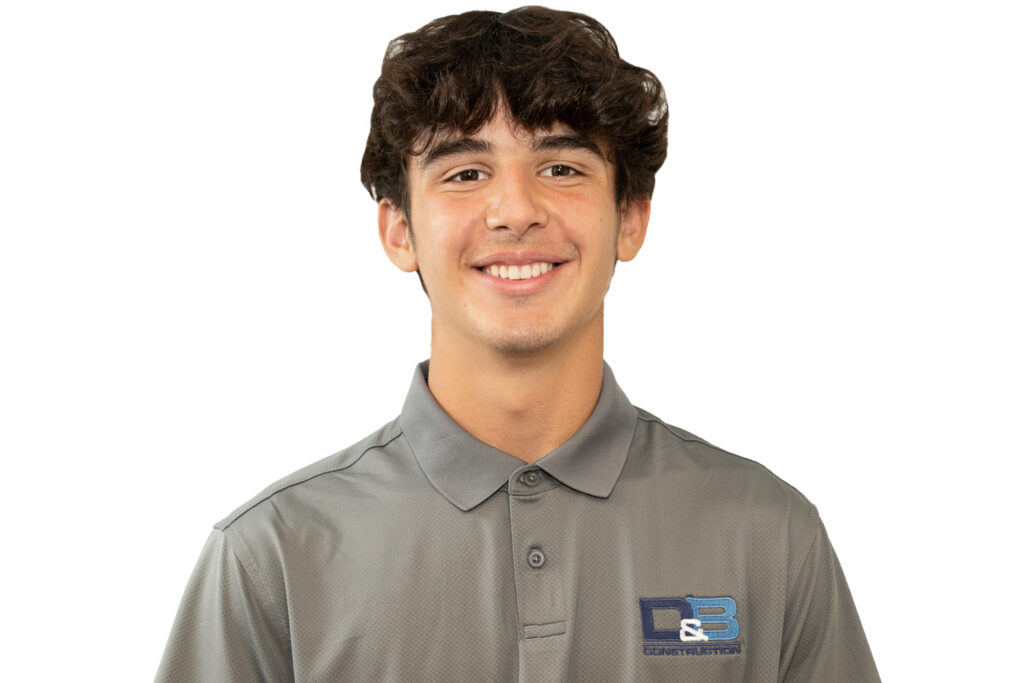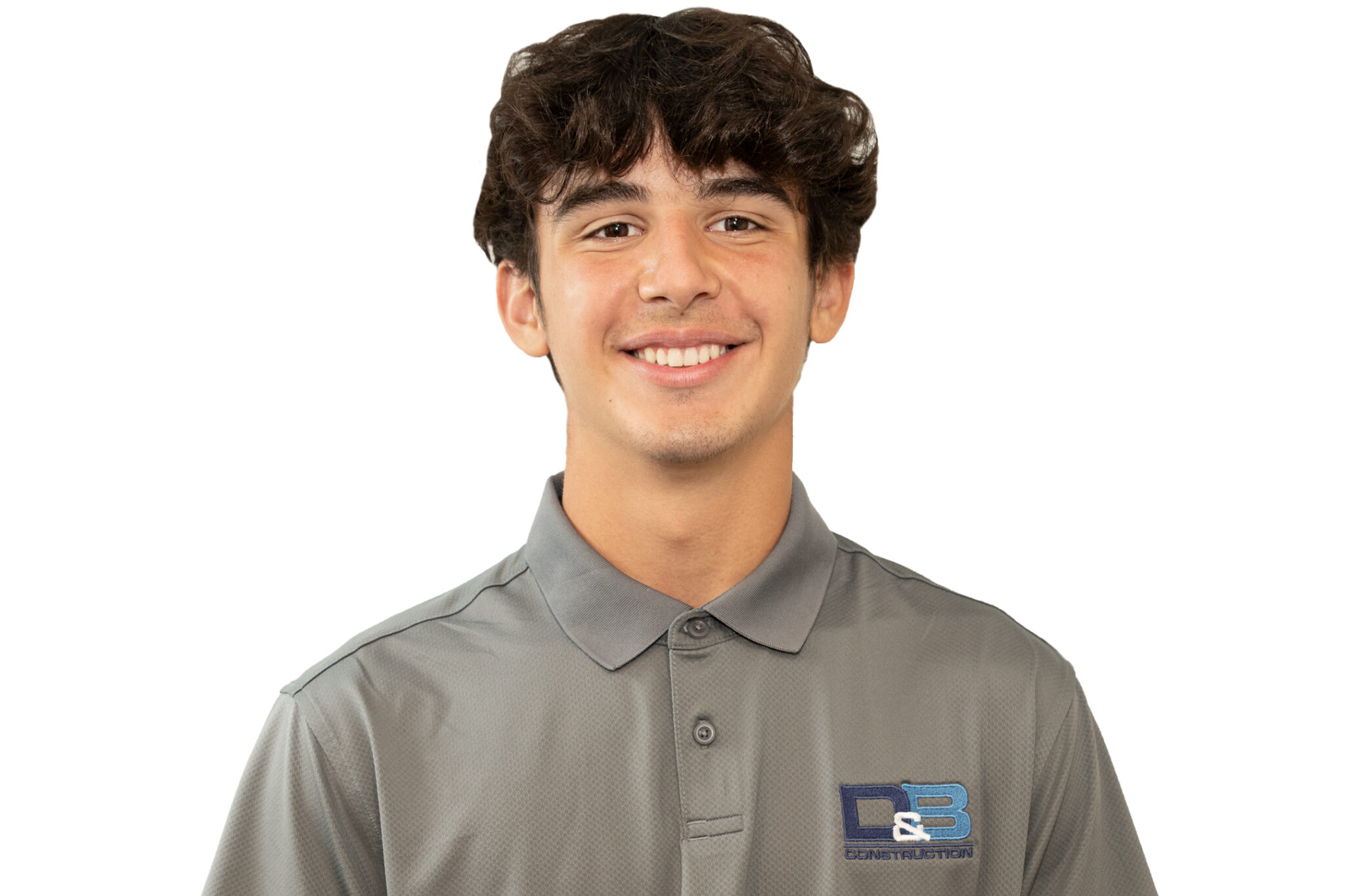 We've had the pleasure of getting to know Luca over the past year as he shadowed members of our team on D&B job sites and in the office. Luca gained valuable hands-on experience from experienced members of our team leading the project for Stratix Systems' new headquarters in Wyomissing. He also got to shadow members of our residential sister company, D&B Elite Custom, and watch a custom home come to life while also seeing finishing touches to a home renovation.
Join us in wishing Luca continued success as he pursues his degree in Civil Engineering at Drexel University! We know he will accomplish great things.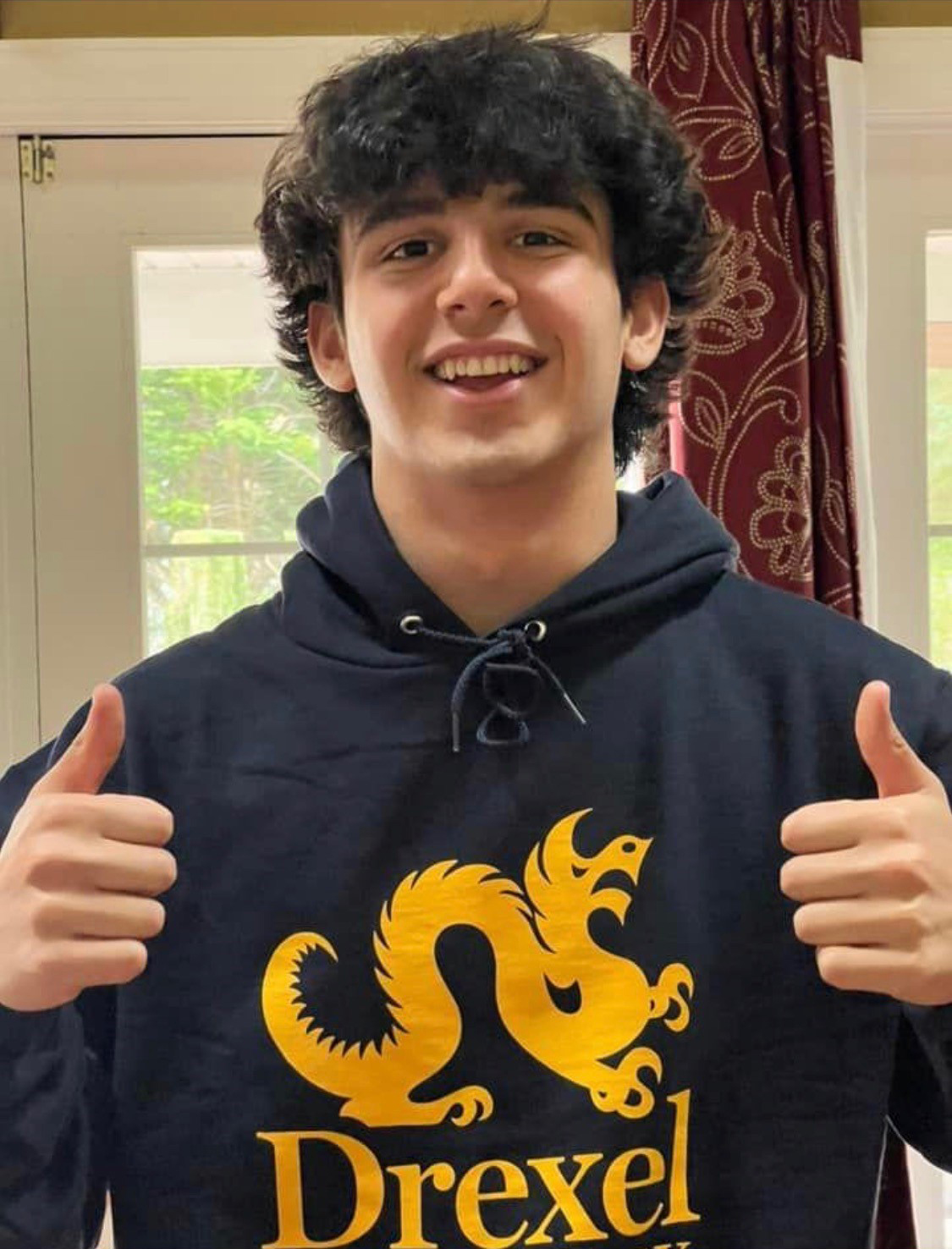 How his days at D&B were spent:
"The majority of my days were spent on jobsites shadowing site superintendents. My responsibilities included communicating with my intern supervisor, site supervisors, signing in on jobs, wearing appropriate safety equipment on site, and completing weekly site inspections when needed."
What he learned:
"A lot of valuable skills and information on how a construction management business runs both in the office and on the site. Some of the skills I learned was the importance of communication on the jobsite and in the office. I was able to sit in on meetings in the office and also saw communication take place on the job site through formal meetings, RFIs, and informal communication when the job superintendent talks with subcontractors onsite."
Some of his favorite memories:
"Some of my favorite memories are coming back to my internship after Winter or Spring break. My supervisors were very excited to see me since they hadn't seen me in over a week, and it was the best feeling. Another favorite thing to do is to look back at the old photos on Procore and see the progress that has been made on the sites I have been attending the company. I have seen rubble turn into an 8,000 SF home."
What he is most proud of:
"Everything that I was able to accomplish from this internship within the past year. Looking back and seeing everything I have done and learned from this amazing experience has been great."
How this internship impacted him:
"This internship has helped me influence my plans for the future. Before this internship, my plan was to attend college to study civil engineering, and although that plan hasn't changed I owe the confidence I now have for this major to this internship with D&B. Being at a company almost every day now for the past year has helped me truly understand my passion. This provides comfort to me because I can finally say with confidence that I know what I am doing in my future. I am very thankful for both this internship program and D&B for providing me with this comfort."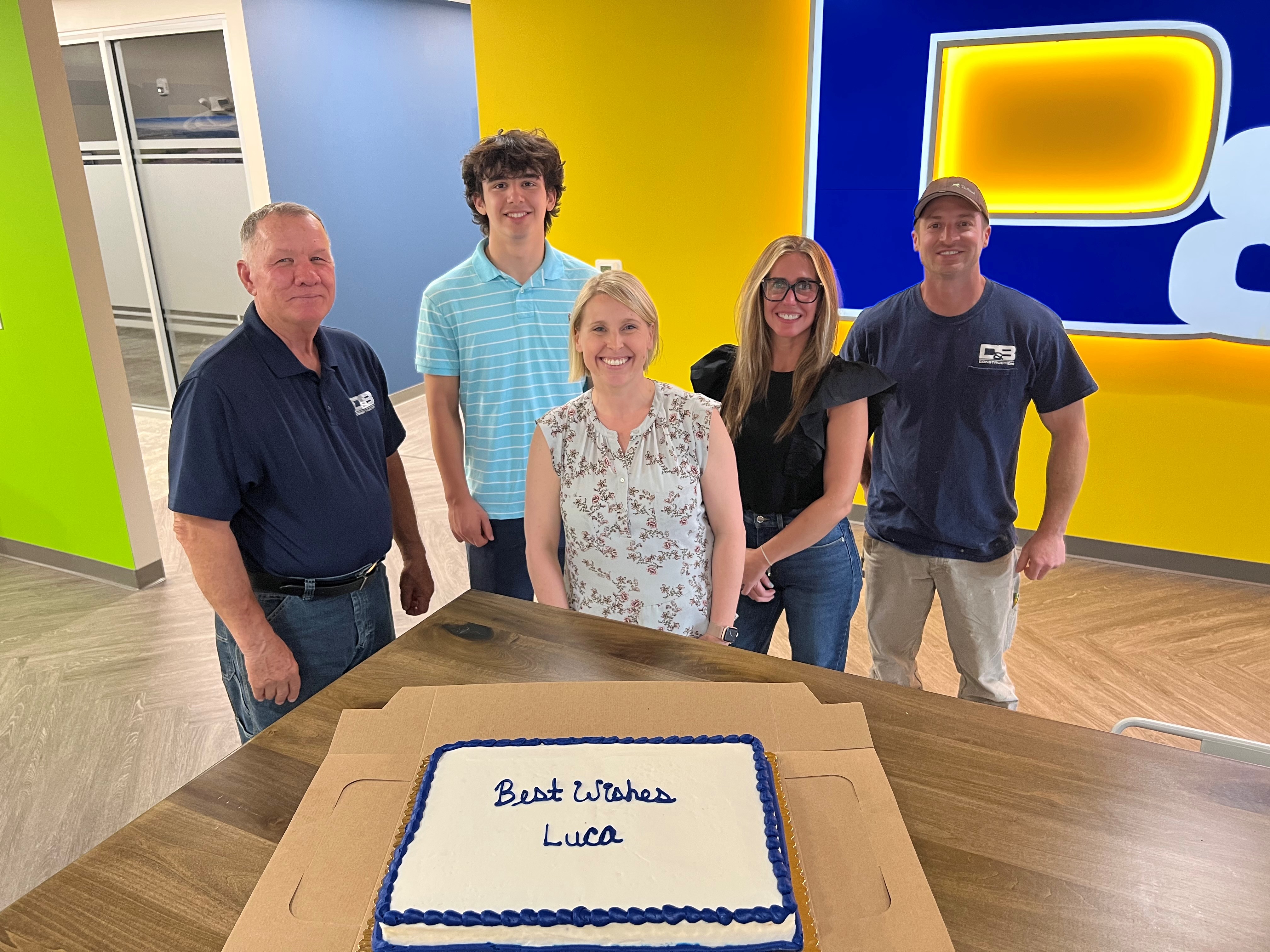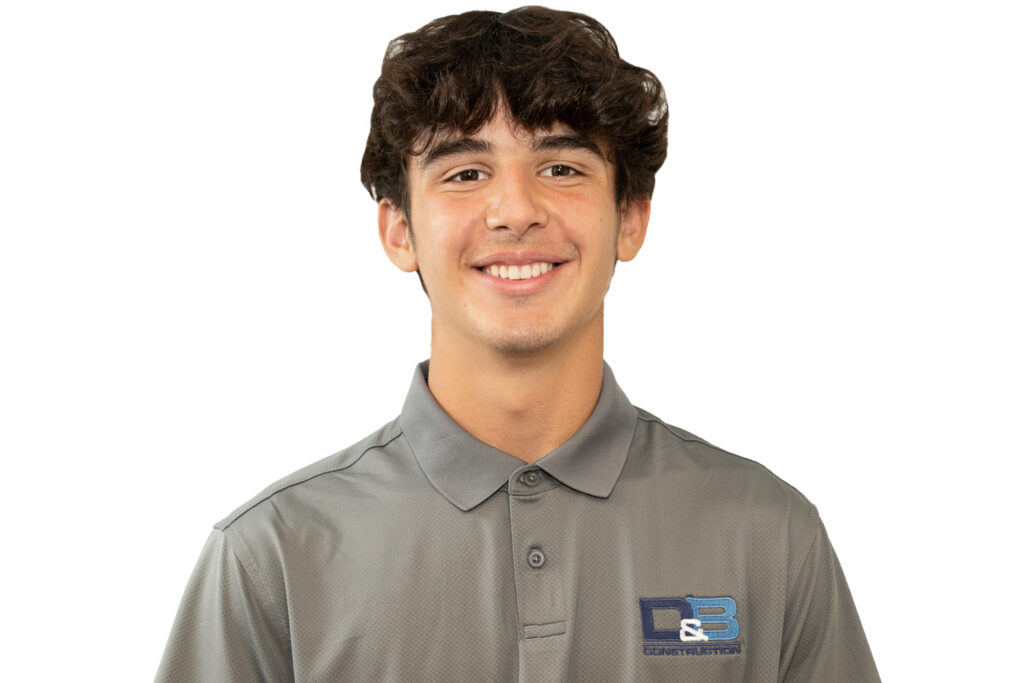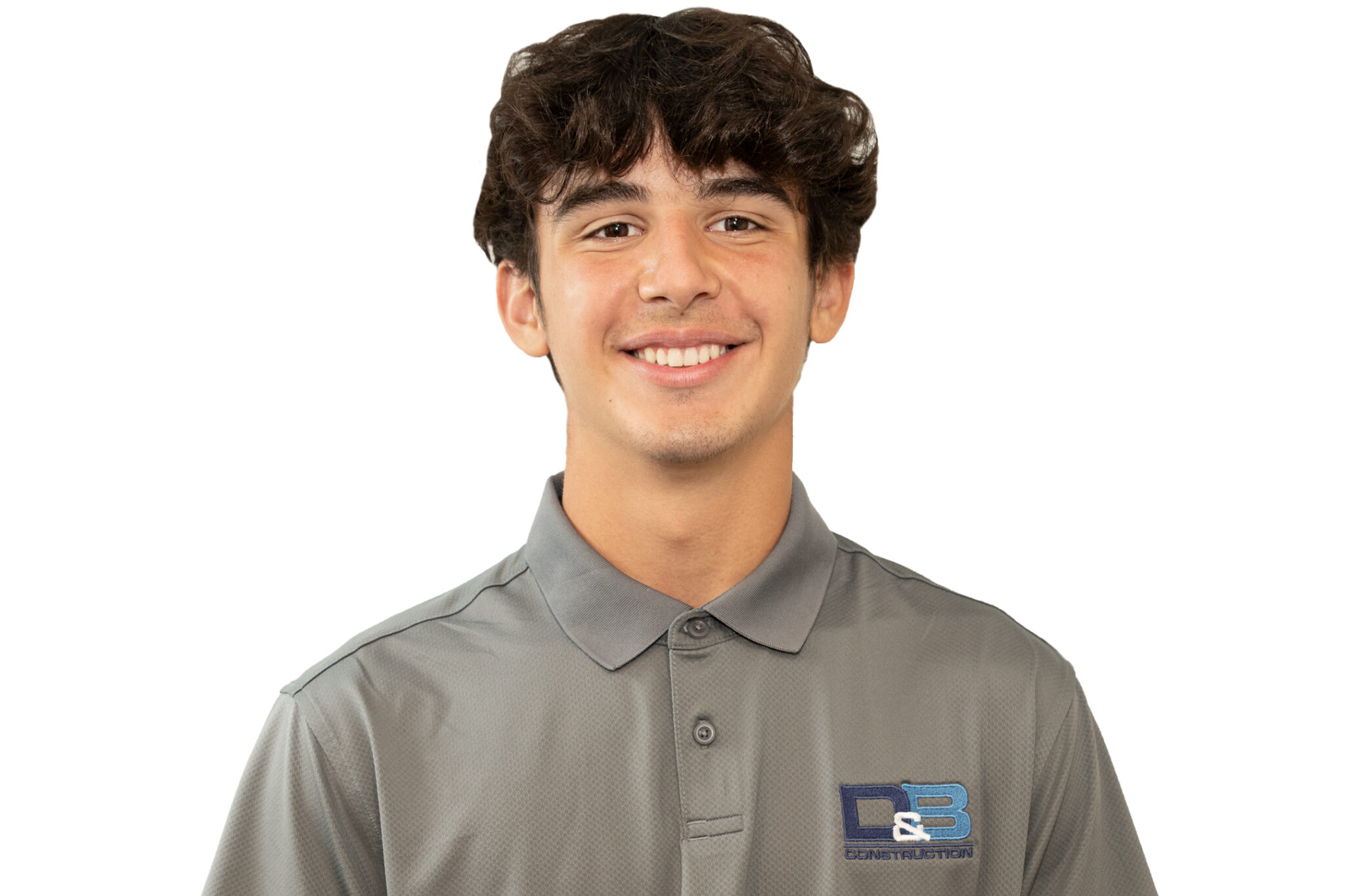 Team D&B is thrilled to be working with the
Wilson School District

's Honors Internship program
once more! In the 2021-2022 school year, we have the pleasure of working with two talented seniors, Luca and Savanna. Our Construction Intern, Luca, has been shadowing team members working on our adaptive-reuse design-build project for Stratix Systems' new headquarters in Wyomissing. He has also been shadowing our residential team, D&B Elite Custom, as we build a custom home from the ground up. This opportunity has allowed Luca the invaluable experience of seeing the differences between commercial and residential construction, which has helped him get a better idea of what he may want to pursue as he heads to college. We sat down with Luca to learn more about his internship experience thus far:
Q: What do most of your days look like on the job-site?
A: "I spend most of my days shadowing and working closely with the commercial Site Superintendent, Barry, at Stratix's job site, as well as shadowing John, the residential Superintendent."
Q: Tell us about a day / task that you enjoyed most at your internship so far and why?
A: "I enjoy looking over project submittals the most because I get to see how different applications on the job were approved."
Q: What are some things you've learned throughout your internship so far?
A: "I learned the importance of safety on a job-site is by far the most important aspect. OSHA safety requirements are the guidelines for construction job-sites. I've also learned that everything must get approved before even starting and this can hold projects up for months. I'm learning about what is on the drawings and how to interpret what is on them. I also have been sitting in meetings and participating in weekly site inspections to really get a grasp of things."
Q: What is one thing you've learned about yourself so far through your internship experience?
A: "That I know more about the construction industry than I thought I did."
Q: What would you say is the most important skill you developed / strengthened at your internship so far?
A: "I learned the importance of listening."
Q: What  are your internship goals for the rest of your time with D&B?
A: "To continue to be able to complete individual tasks and be trusted at completing these tasks."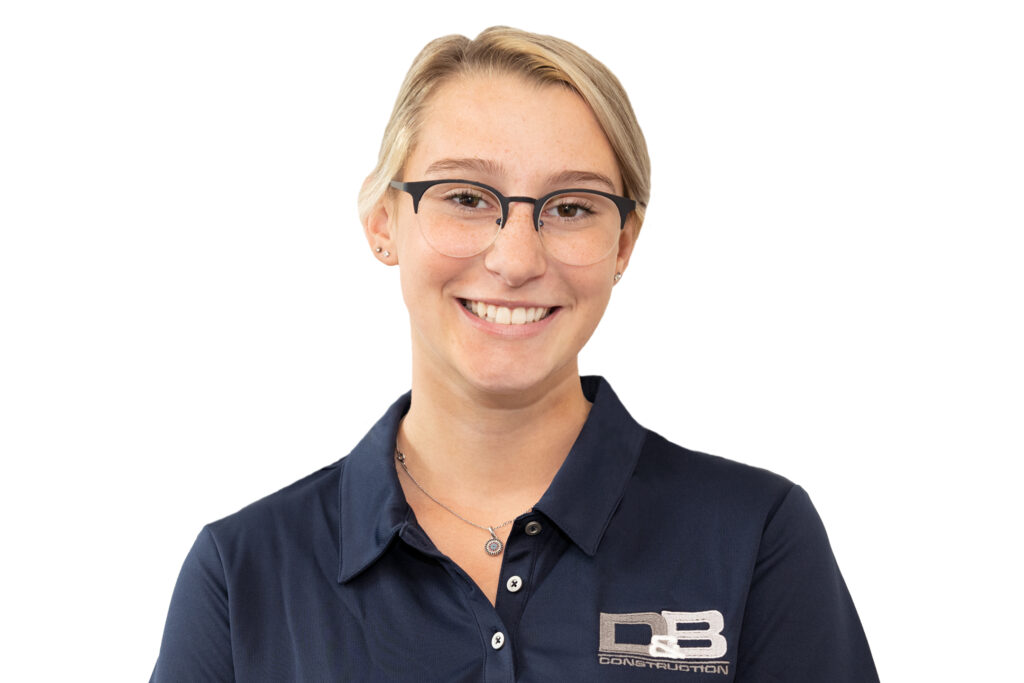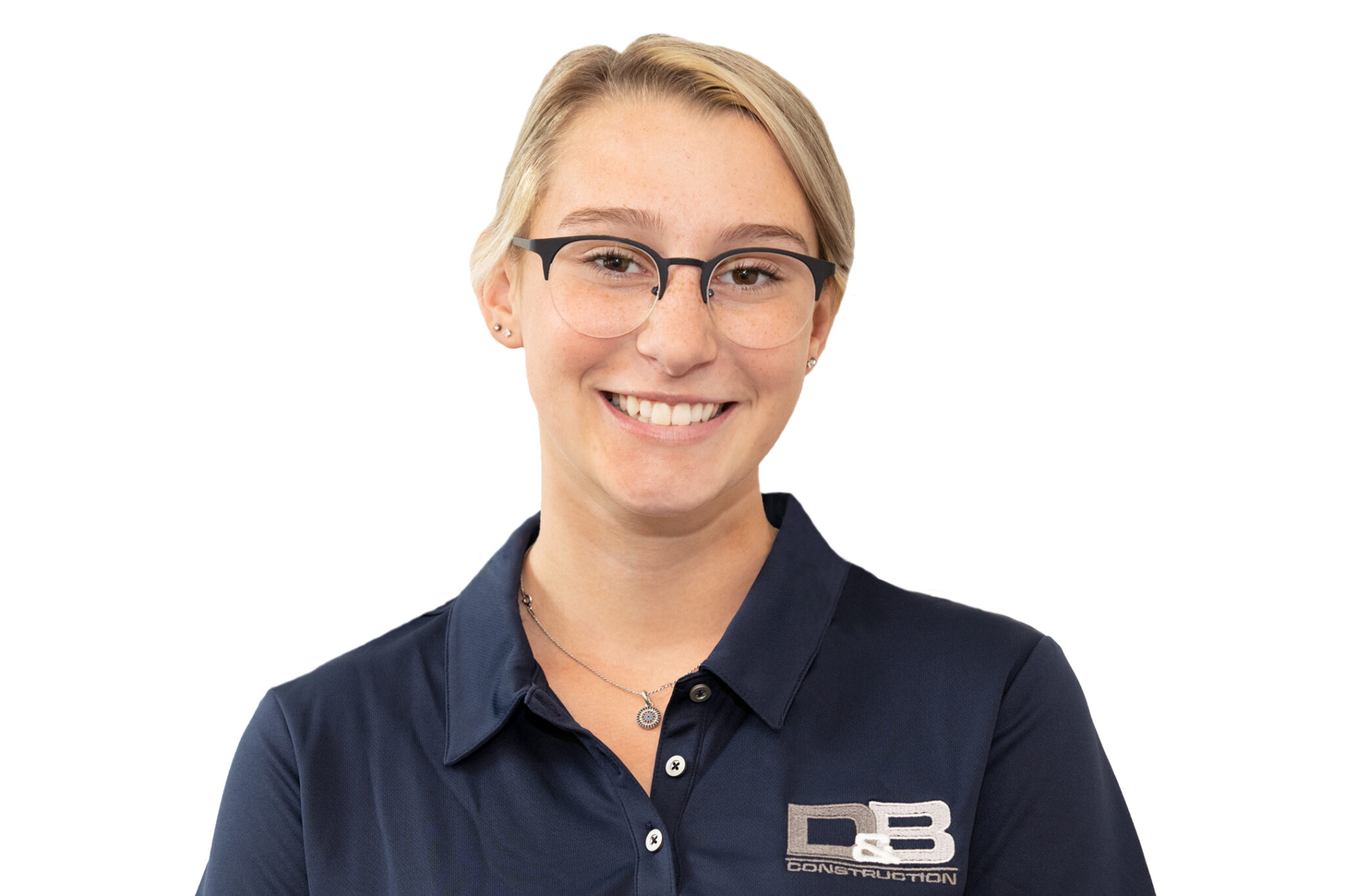 At the beginning of January, we sadly said goodbye to Savanna, but we are so excited to hear about her experience interning with our friends at
RE/MAX of Reading
for the second half of the school year. Savanna shadowed our Marketing and Business Development department to learn the ins and outs of this field, both for our commercial side of the business and our residential side,
D&B Elite Custom
. After completing her internship experience, Savanna reflected on her time working with D&B and how it has prepared her for attending college as a Business Major. Here's a Q&A from Savanna so you can learn more about her experience:
Q: What were your responsibilities throughout this internship?
A: "My responsibilities included researching, writing, and editing articles for blog posts and newsletters. I learned about graphic design and how to create things in design programs like Canva and Adobe. I also learned how to navigate WordPress and the back end of a website, as well as MailChimp. I completed Benchmarking analysis and learned the differences between preparing copy for social media and blogs/newsletters."
Q: Of all your responsibilities, which did you enjoy most and why?
A: "I enjoyed creating things for D&B on Canva. It gave me a chance to be creative and really understand branding. Besides that I also really liked coming up with research for articles and gathering information in general. I liked interviewing people and getting quotes and information. Interviewing people was a great way for me to learn more about some of the staff here at D&B."
Q: How was your overall experience interning with D&B Construction? 
A: "I was lucky to come into a business that was not only friendly and accepting, but that also had knowledgeable people who I could learn a great deal from, especially since this was my first internship experience. I rate my experience 10 out of 10 because coming into this, I had no idea what my internship was going to be like, but being here for a semester allowed me to learn more than I ever expected to about what goes on in a business. I also strongly believe that I gained a lot of hands on experience, from having my own computer and my own documents to work on in the office, to being able to go out to the job sites and take photos."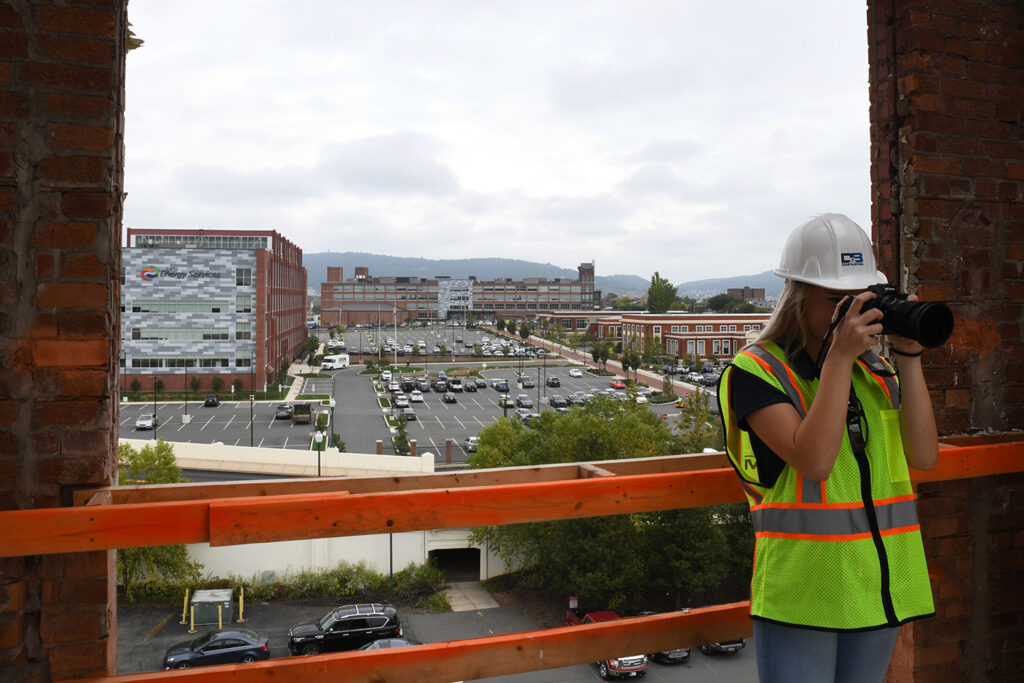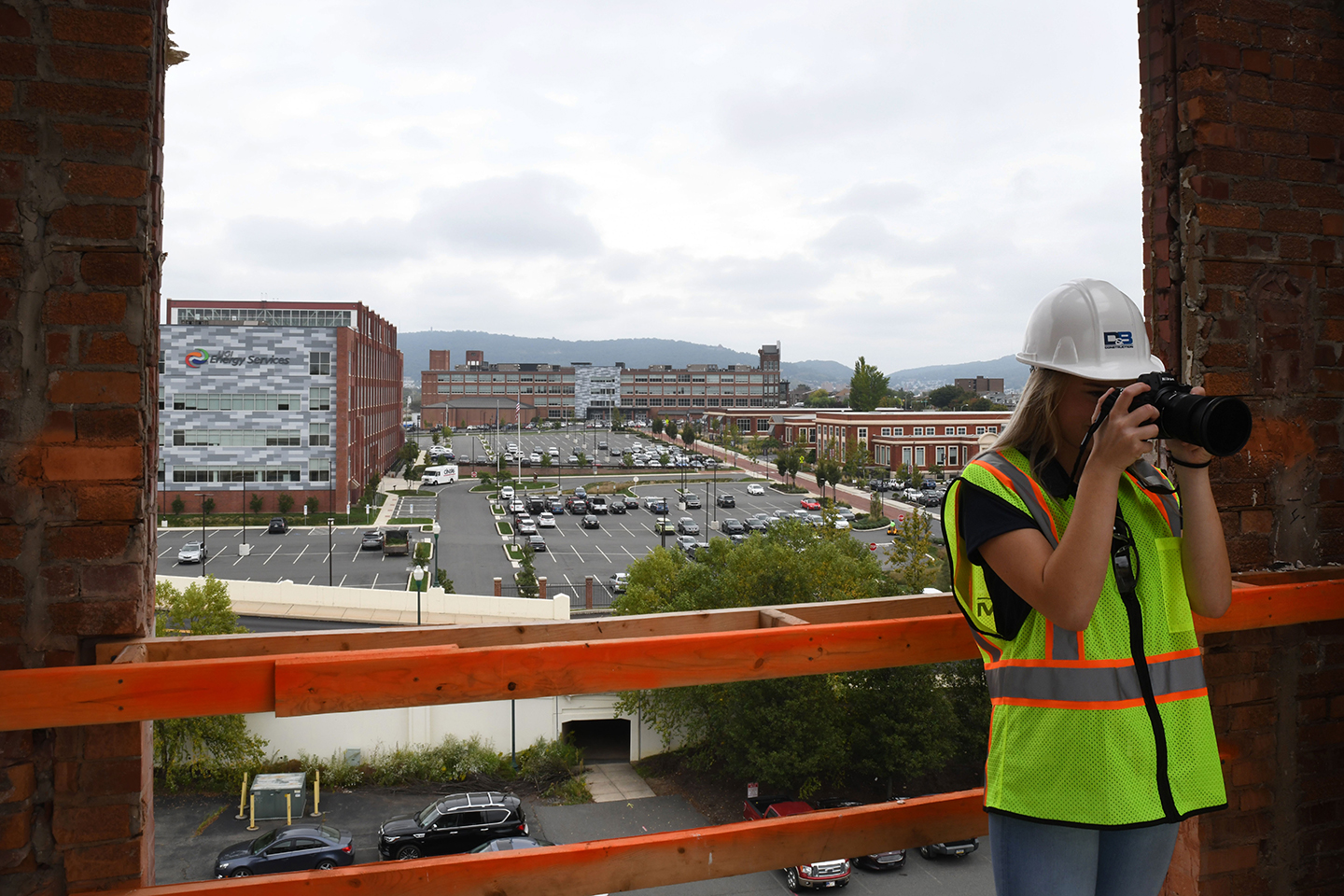 Q: Do you feel this internship enabled you to apply knowledge and skills to prepare for college?
A: "Yes! Since I am in high school, I don't have a focused major just yet, but my internship coordinator, Angela, went through a list of different tasks at the start of my internship. I was able to voice my opinion on what I thought I would be good at, what interested me, and what I wanted to learn more about. This allowed me to use my skills to the best of my ability throughout the internship. For example, I took Honors English all four years of high school, so I was able to write a lot of blogs and articles during this internship. I was given support and encouragement throughout training during my internship. If I didn't know something, that was alright because then I was taught it, and that allowed me to learn new things and gain new skills. I really feel that this internship confirmed that I am on the right path. Through this internship experience I even realized that I would like to do some sort of marketing in my future career."
Q: Do you feel this internship helped prepare you for your future career?
A: "Going into my internship I knew I wanted a business career, but I wasn't completely sure what I wanted to do in the business world. This internship helped me gain knowledge about the business world and what really goes into marketing. It not only gave me an idea of what I want to go for in college, but I also gained experience and have a leg up compared to to my peers since I have an internship on my resume already. Not a lot of high school kids get this experience. This experience is valuable because it not only looks great for future jobs but will help me with getting into college."
Q: What did you learn throughout your internship that you did not expect would be so important?
A: "I learned many things at my internship, but one thing that I didn't think would be that important is branding and how we have the same colors and logos for everything. Another important thing I learned is the importance of having your business being a thought leader in the industry, not just as a company that does construction. I learned so many workforce skills that a classroom can't teach me."
Q: What are you most proud of from the work you produced throughout your internship and why?
A: "I am most proud of the blogs I wrote and posted with the help of my internship coordinator. It is something that I can say I worked on from start to finish and can add to my portfolio."
Q: How would you describe D&B Construction's company culture in three words?
A: "Innovative, thought-leaders, and welcoming."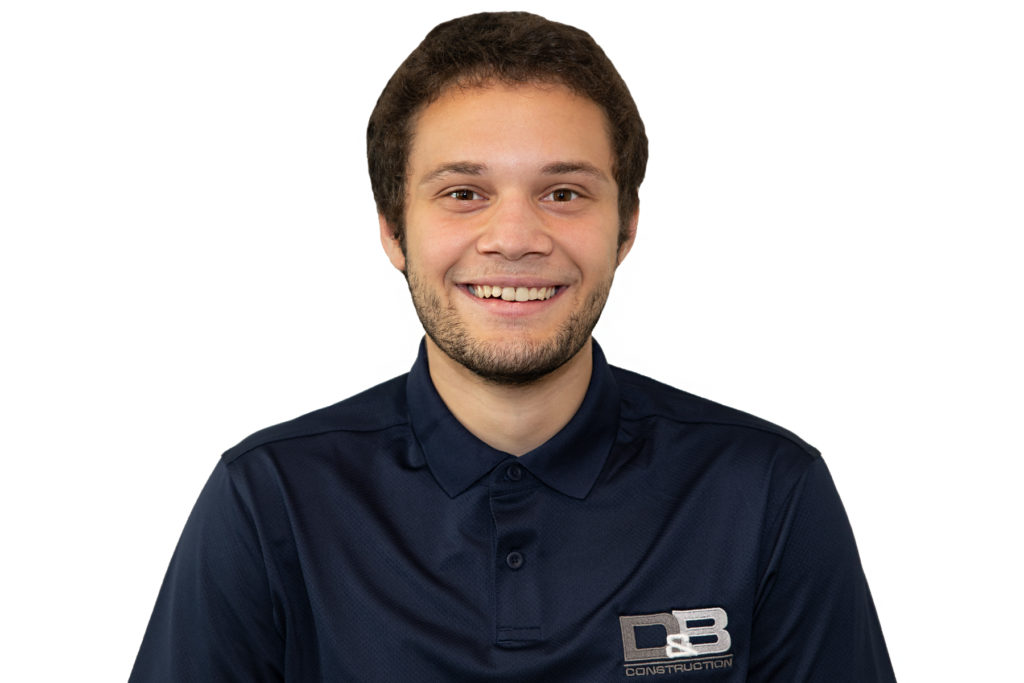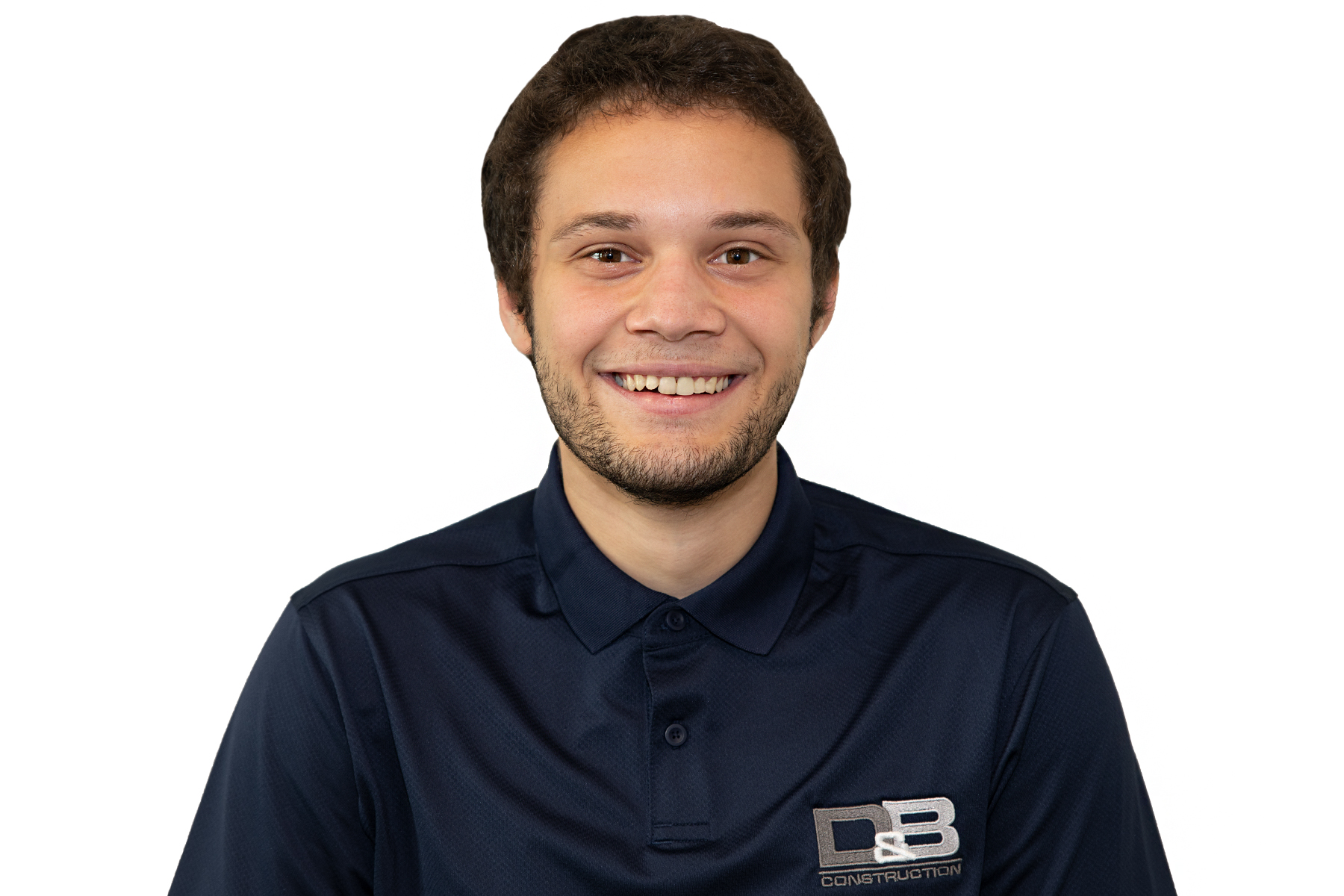 Ben, who will graduate with a degree in Media Effects from Penn State University's Main campus this coming Spring, enjoyed receiving hands-on experience throughout his Summer internship with D&B's corporate Marketing and Business Development team. As a Professional Writing Intern, Ben helped write articles for D&B's blog through gathering research and interviewing team members. He also helped with various business administrative tasks that allowed him to learn to use Customer Relationship Management (CRM) software, our construction management software, Procore, and email marketing tools such as MailChimp, to name a few.
Although the majority of Ben's three months with us was spent in the office, our team made sure to take him on active job sites. Ben was able to go to both commercial and residential job sites so he could see what both sides of the industry are like in person.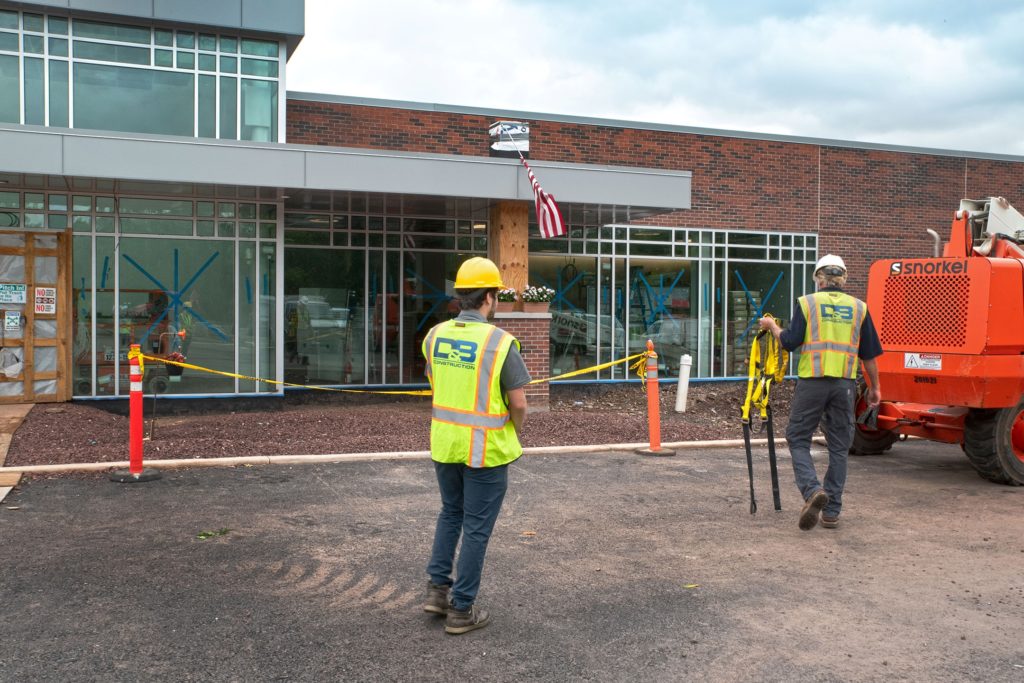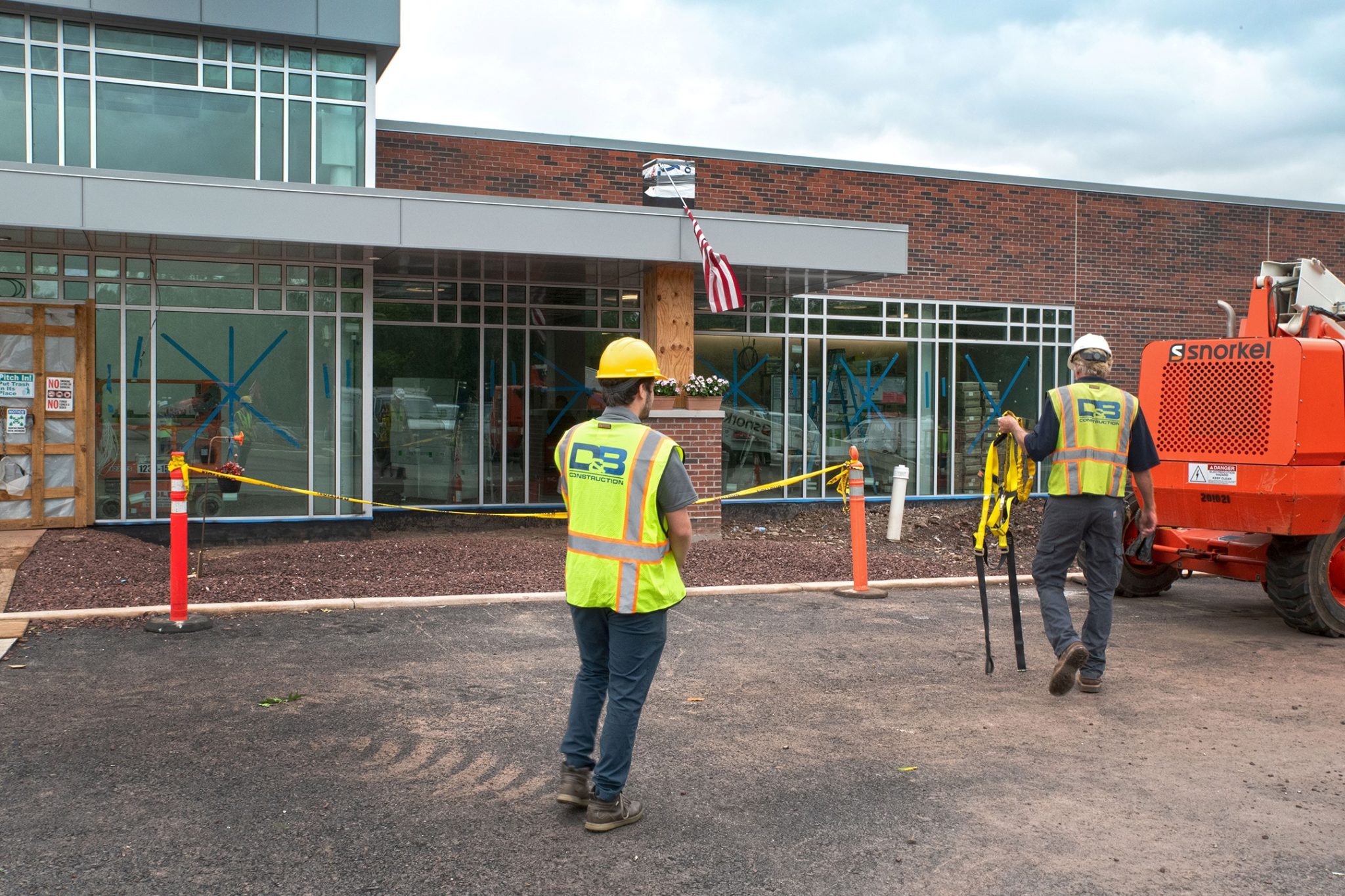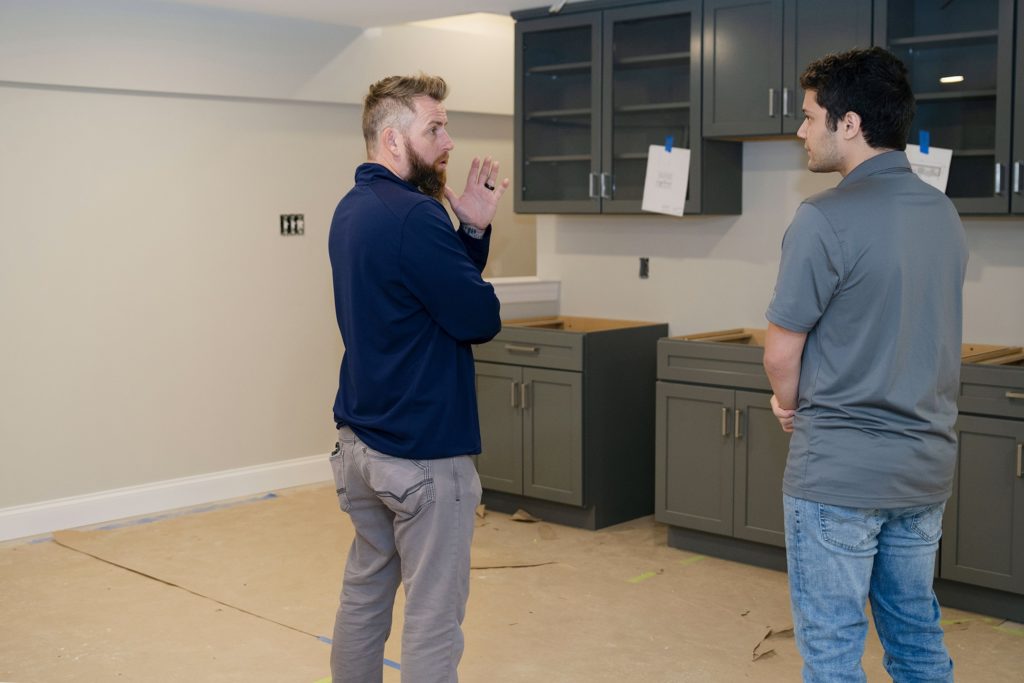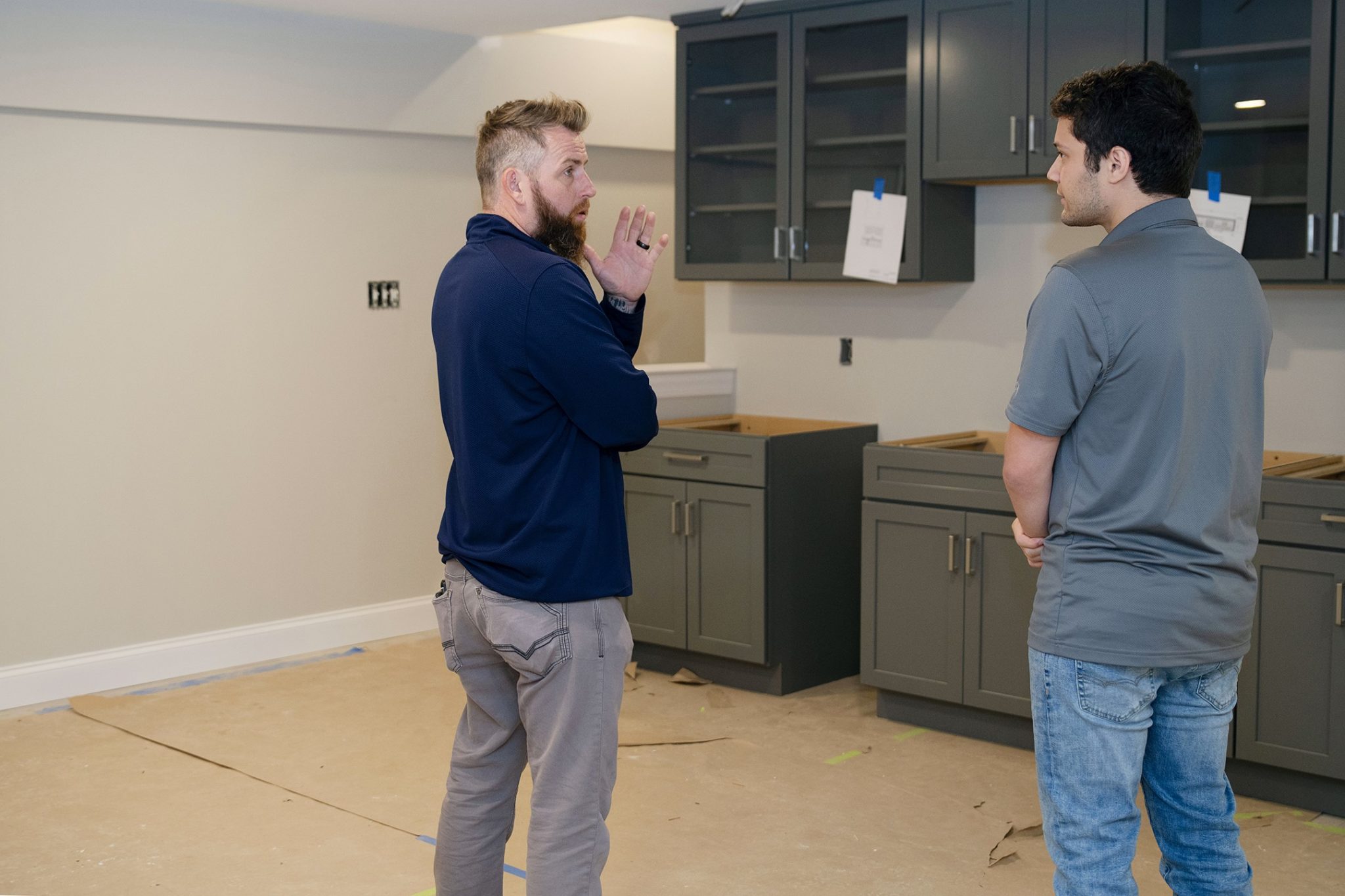 After completing his internship experience, Ben reflected on his time working with D&B, which he described as a "fun and valuable learning experience" for his future. Here's a Q&A from Ben so you can learn more about his experience:
Q: What takeaways, including new skills, techniques, and knowledge did you learn throughout your internship with D&B?
A: "I thoroughly enjoyed learning the ins and outs of construction. The responsibilities I was given aligned with the classes I take at school, and I now have plenty of material that I can include in my portfolio as I start to job hunt post-graduation. I have developed better writing skills throughout the course of my internship. When I look back at rough drafts from my first article versus my rough drafts towards the end of my internship, I can see that I have made a lot of improvement. I learned how to use tools like Canva, which was useful. Ultimately, I was able to experience what it is like to work in marketing in the real world, which was a really good way for me to realize that marketing is a career I think I can pursue."
Q: Did any of the classes you have taken in college directly prepare you for this internship?
A: "Yes! My media effects classes and writing classes prepared me for this internship. For example, my business writing class taught me essential skills to writing professionally. My media effects class taught me many things about how to effectively use social media. Actually, one of my assignments was similar to the benchmarking I did while at D&B, as I was asked to look at a celebrities' Instagram accounts and analyze the good and bad things about them."
Q: Did this internship make you re-consider what you want to do once you graduate college or confirm that you are in the right field?
A: "I have done a lot of thinking about what I will be doing when I graduate and start looking for a job. Even though I am not exactly sure what field it is that I want to work in, learning more about the construction industry and experiencing the environment in the office has definitely made me consider a job in this industry. I have also realized that I truly do enjoy working in Social Media / Marketing. Before this internship I thought that I would like a position like this, but I was never 100% sure. This internship also made me realize that there is nothing to be scared of, and I should go into the real world with all the confidence possible. Working for D&B has been a great step for me in finding a job once I graduate."
Q: What are you most proud of from the work you produced throughout your internship and why?
A: "I am most proud of the articles that I worked on while I was here. I have always had to write for school, but writing for D&B's Blog allowed me to have published work. I am proud to see the articles posted on the website."
Q: How did you enjoy going on the job sites? Was the difference in commercial vs. residential jobs what you expected?
A: "I really enjoyed going to the job sites. It was cool to go on the job sites and see how D&B Construction works. Both residential and commercial job sites were completely new experiences for me. The difference is what I expected. The commercial job sites have a more hectic feel than the residential job sites because there are many more people working at commercial job sites."
Q: What is your most memorable moment throughout your internship and why?
A: "My most memorable moment from my internship was visiting CHOP Souderton. I had never been to a commercial construction site and it was interesting to see the dynamic between the D&B Superintendents and our Trade Partners. I also thought it was really cool to see some of the obstacles they may face while building."