If you caught our social media post about Jessica's suspiciously cute boots on our active jobsite at the future new headquarters for Riverfront Federal Credit Union, you are likely here to find out the official verdict from our Safety Committee Director, Tom.
The votes across our social platforms were pretty evenly split, but for those that know Jessica and know she would always put safety first, you win! For those still in denial that these shoes follow safety protocol, surprise! Jessica's boots are both OSHA compliant and ASTM certified. (We know, we know… They looked way too cute to be). But we wouldn't lie to you! They are I/75 C/75 steel-toe boots that are impact and compression resistant. They also have an oil and chemical resistant outsole that is completely slip resistant on dry and wet surfaces, too. Some of this brand's products even have their electrical hazard certification for up to 18,000 volts!
If you are still in denial that these are steel toe boots, check out this video from our Safety Director, Tom, as he verifies that they meet safety standards. He also tells us what he originally thought when he first saw Jessica's Xena boots on a job site.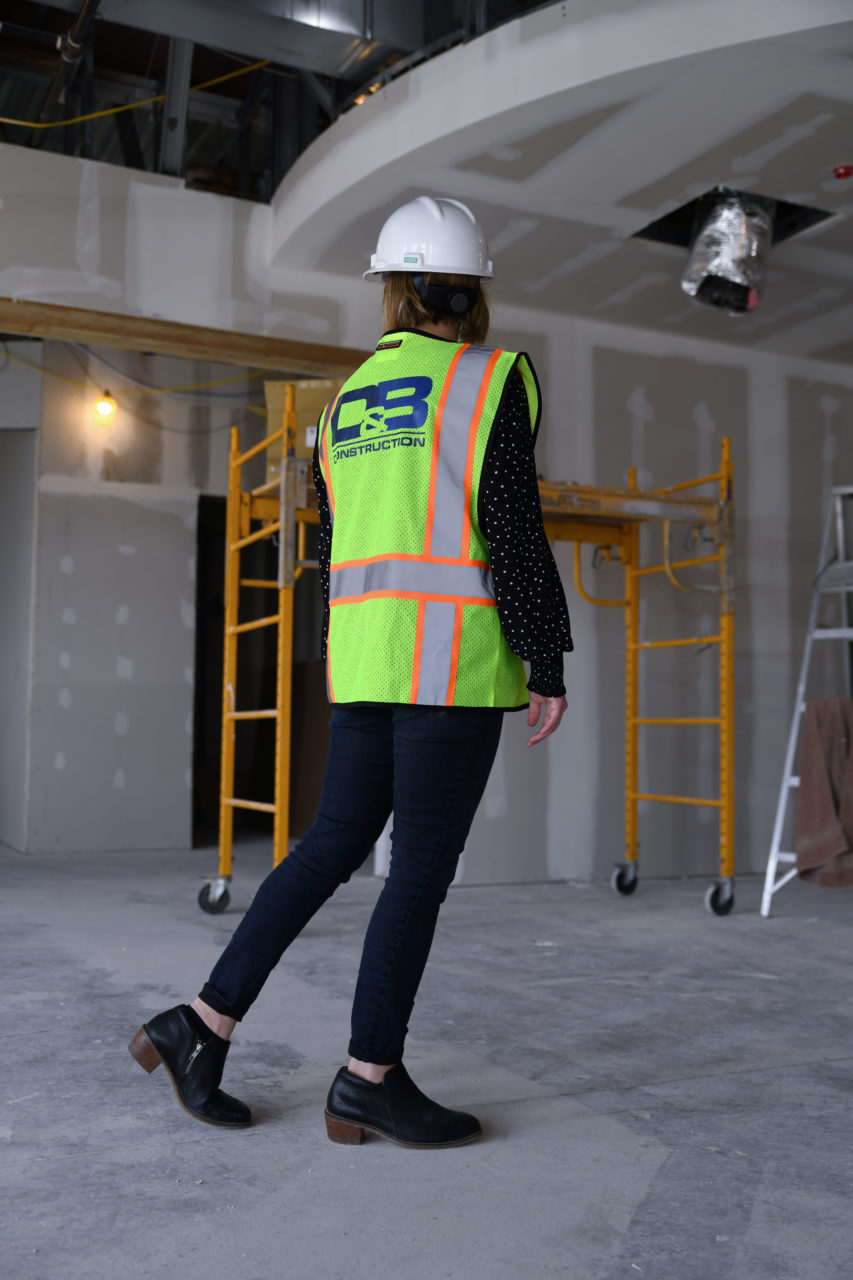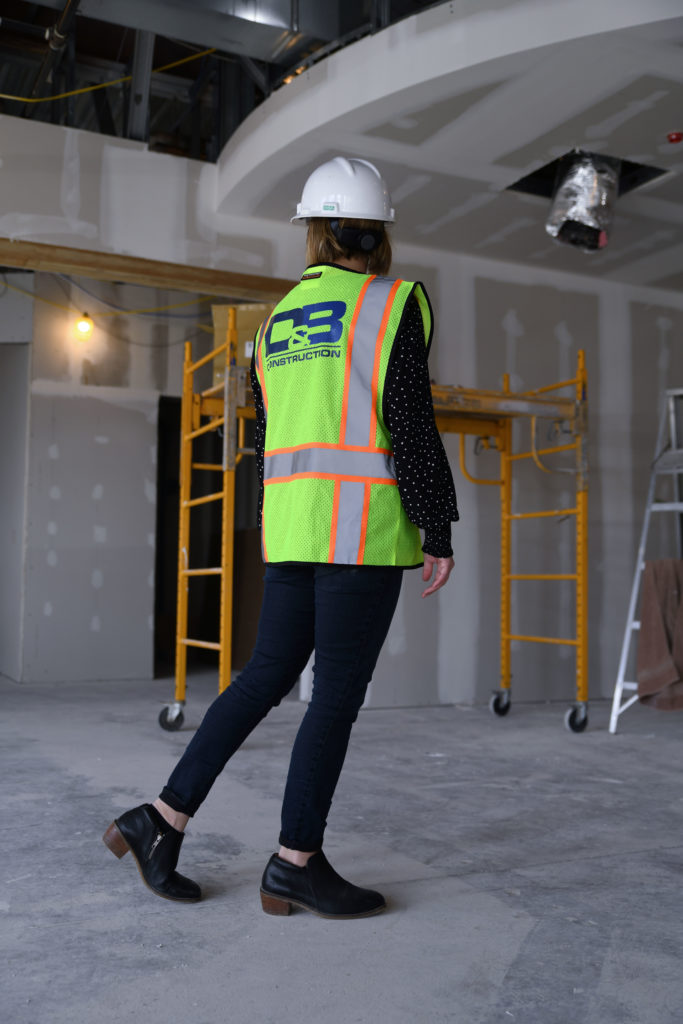 So what are these nearly mythical boots called!? Not to worry – At D&B Construction Group, we're all about efficiency and helping out our industry brothers and sisters. And that's because we care. So of course, we will spill the beans about these handy full-grain leather boots. They are made by a company called Xena workwear for women. Best of all, they are made for women by women right here in the United States.
Xena workwear was founded as a result of the CEO's own frustration from "working in a manufacturing environment where the only options were bulky, manly work boots." Their CEO, Ana Kraft understands the importance of how what you wear can impact self-confidence and many other job-related factors that play a huge role in long-term career success.
So how did Jessica score these beauties?! It all happened about a year ago through a simple Google search. "I was searching for something better suited for me. I needed something more stylish that I could wear in the office," she recalls. "I was also tired of the old, muddy, and uncomfortable boots I had been using for years."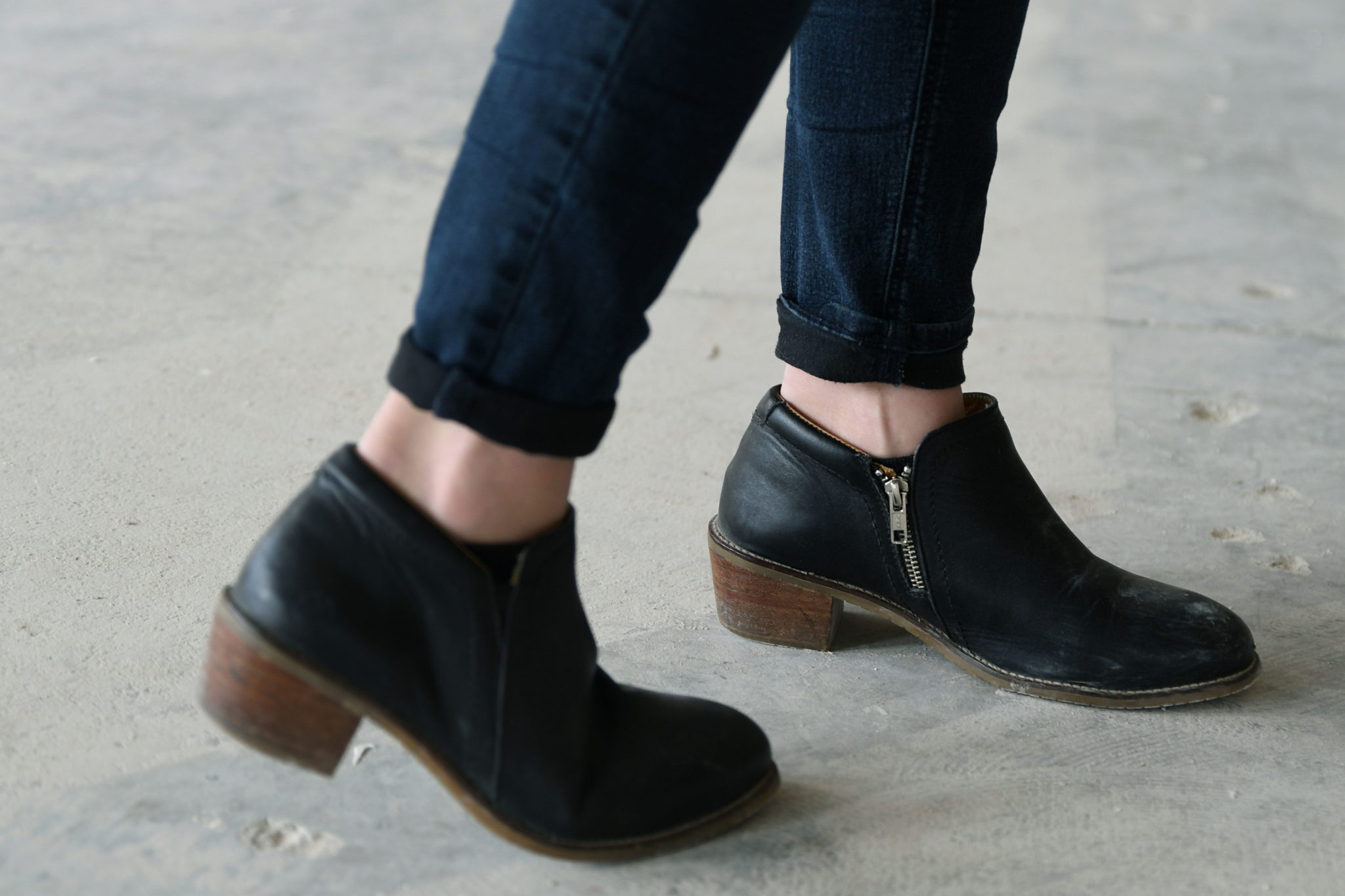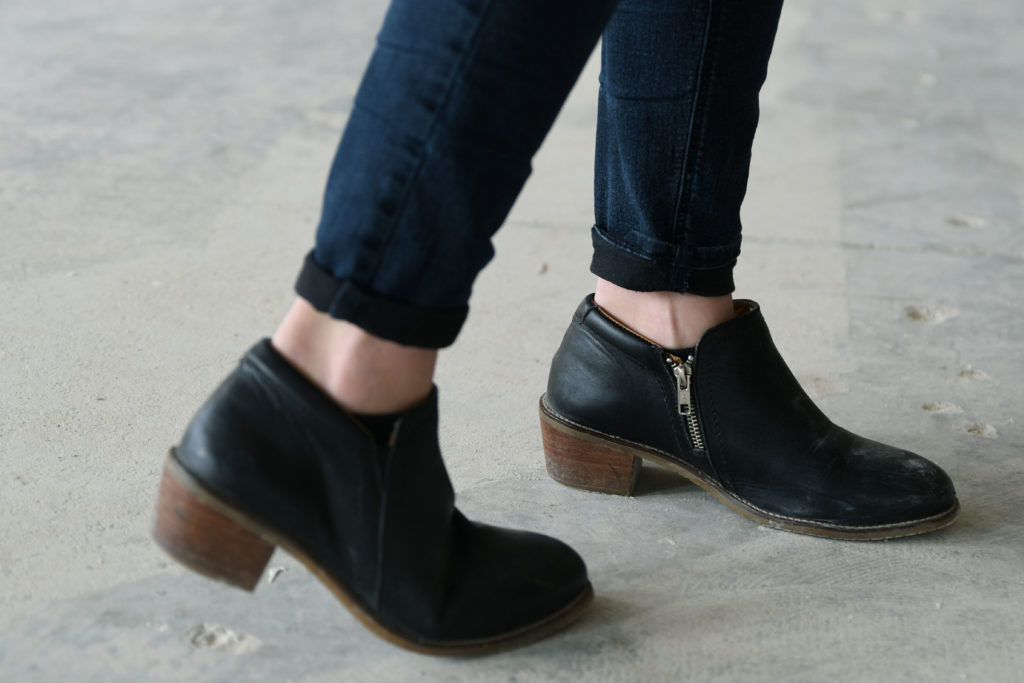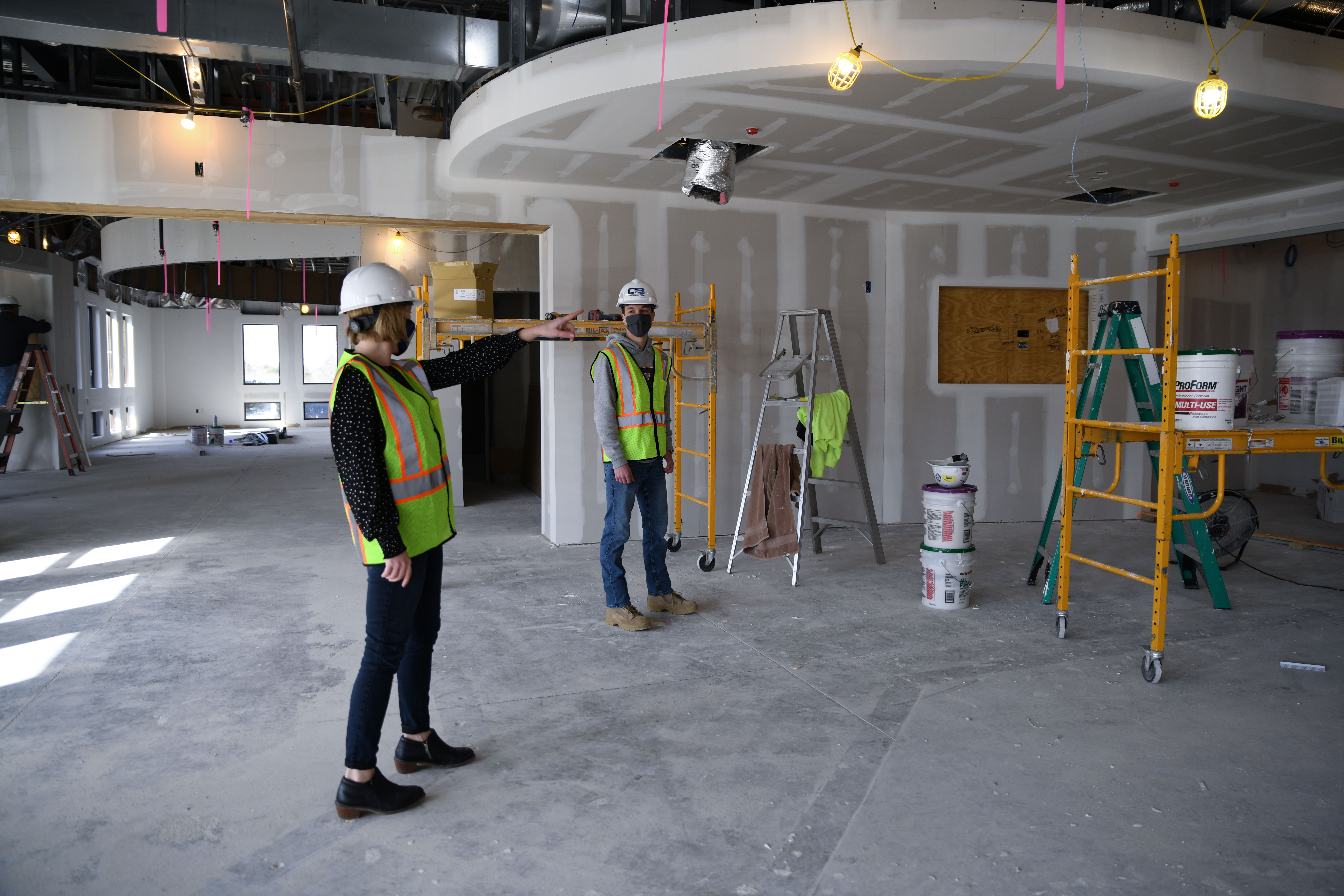 5 Stars for Xena
A year in, Jessica is more than happy with these shoes. "They are way more comfortable than the old shit kickers I had," she says with a laugh. Jess has the Gravity Safety Shoe, which come in three other cute styles. They also make safety boots, like this pair that another one of our D&B team members, Angela, recently purchased for when she is on our active job sites.
Although new to the construction industry, Angela is already hooked and thankful Jessica made the recommendation. Meanwhile, Jessica has been with D&B Construction Group for nearly 4 years. She is an LEED AP certified Project Manager that has managed design and construction projects for some impressive buildings across the United States for well-known clients like Harley Davidson, Calvin Klein, The North Face, Birkenstock, and Michael Kors to name a few. Likewise, Jess has also completed many impactful projects locally for Tower Health, Penn National Gaming, Hottenstein Orthodontics, S&T Bank, Gold's Gym and more.
Both ladies regularly have to leave the office to head out on the jobsite. "Not having to worry about changing shoes as I go back and forth between the office and job sites just makes my day to day easier," says Jessica. As a vital part of D&B's operations here at the office, Jessica's Xena's have been a game changer in her day to day by making it easy to transition from office to job site.
"These boots are so comfortable that I sometimes forget I'm wearing them once I get back from a job site," she explained. And it is no wonder, since they feature comfortable ankle padding, a lightweight design, breathable lining with air-flow tech, and an impact absorbing insole. Plus, just look at how on point their packaging and branding is! Xena boots even come with a card verifying that they are OSHA compliant and ASTM certified. This may definitely come in handy for those that think your shoes are too stylish to also be safe on the job.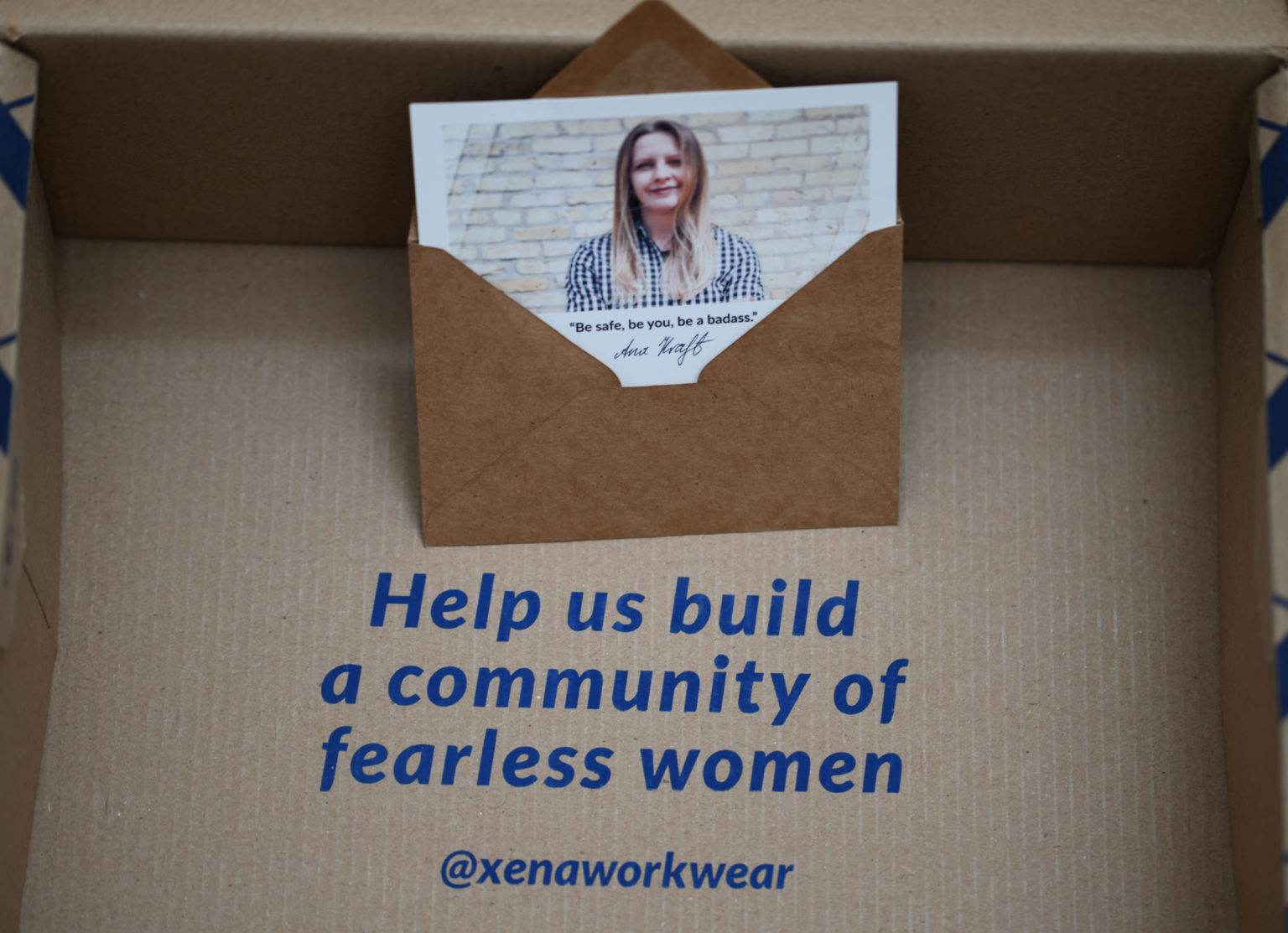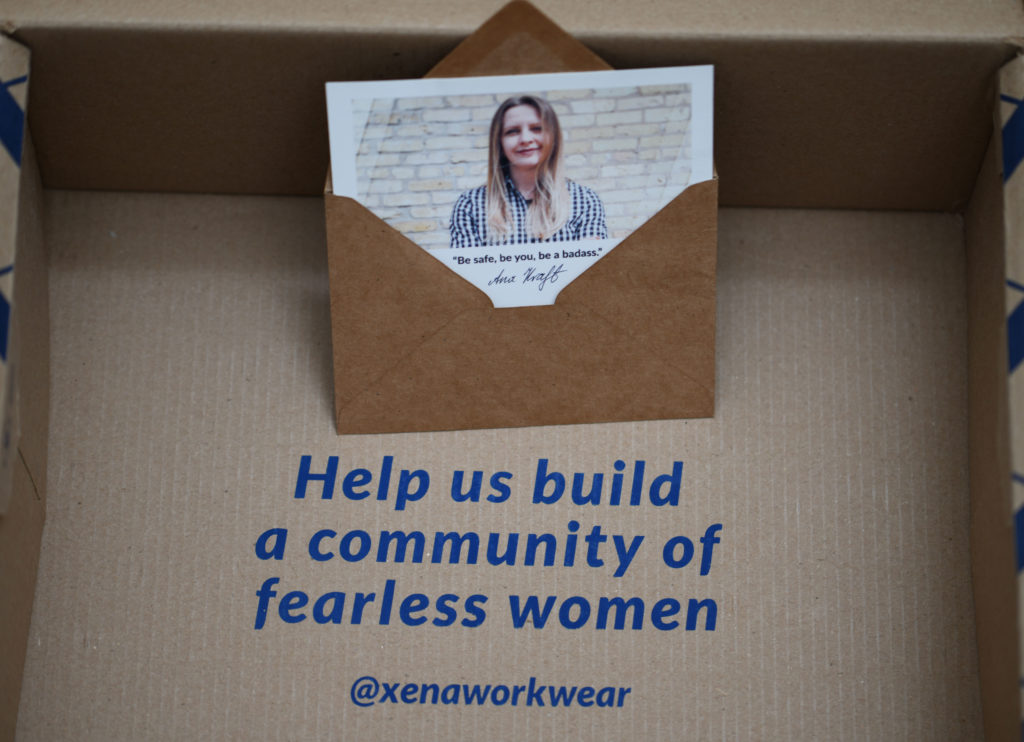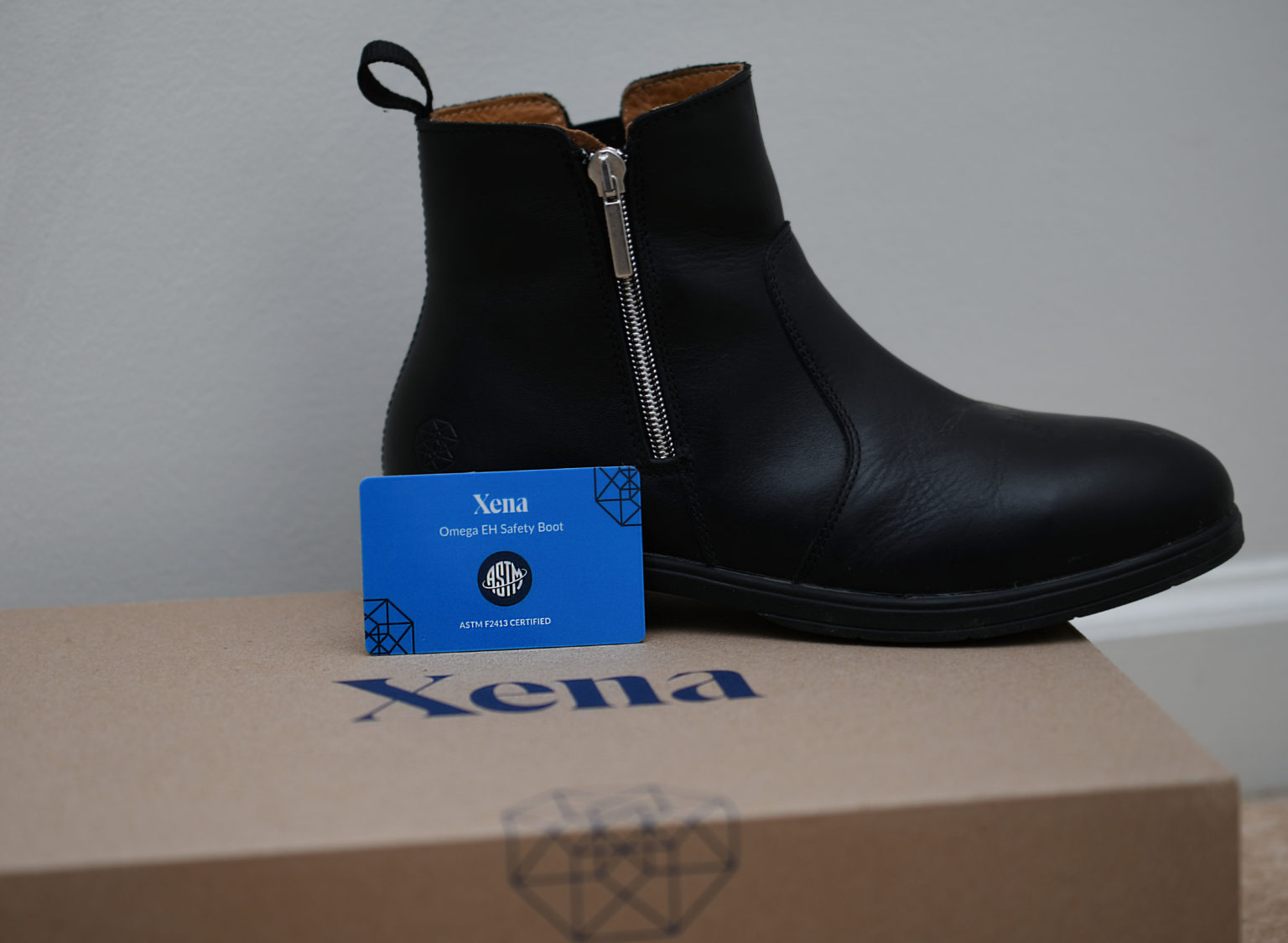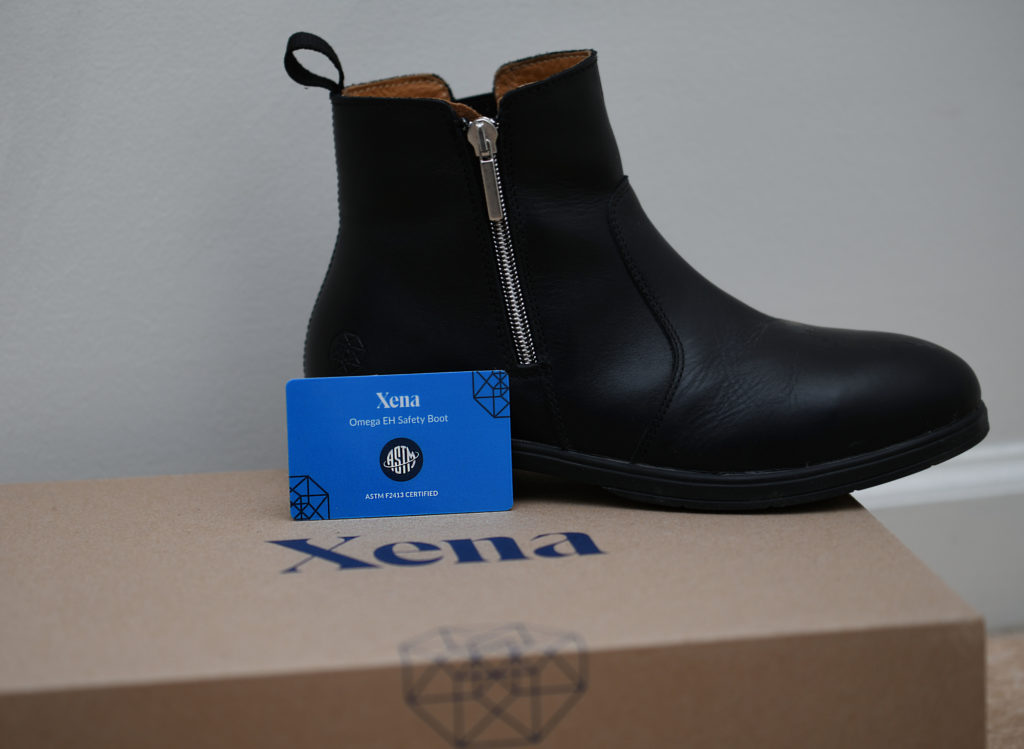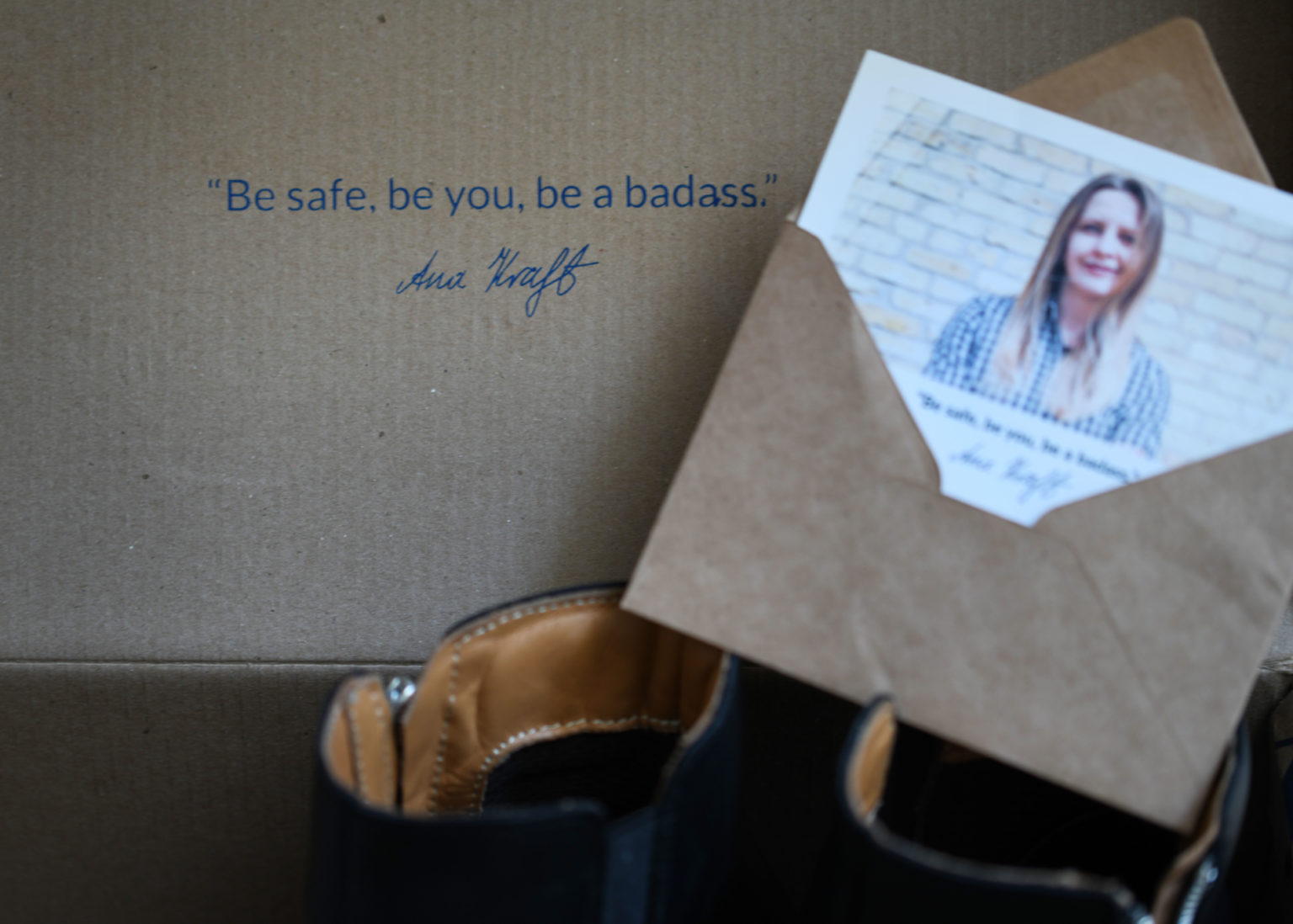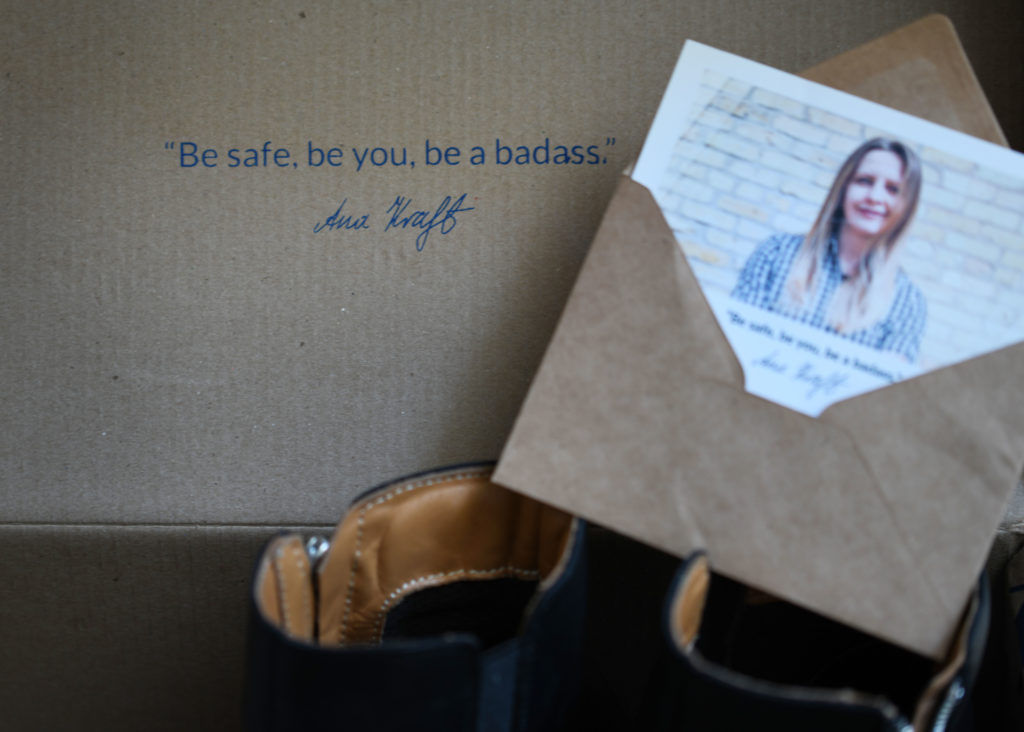 Be sure to pass this brand along to other women in construction and other STEM-related careers. Ladies: Check out Xena's Facebook group Xena Moves. This group was created for women in STEM and the Trades who are looking for a safe haven to connect with like-minded professionals and to share fun work style ideas! This is how the Team D&B ladies wear their #xenasatwork: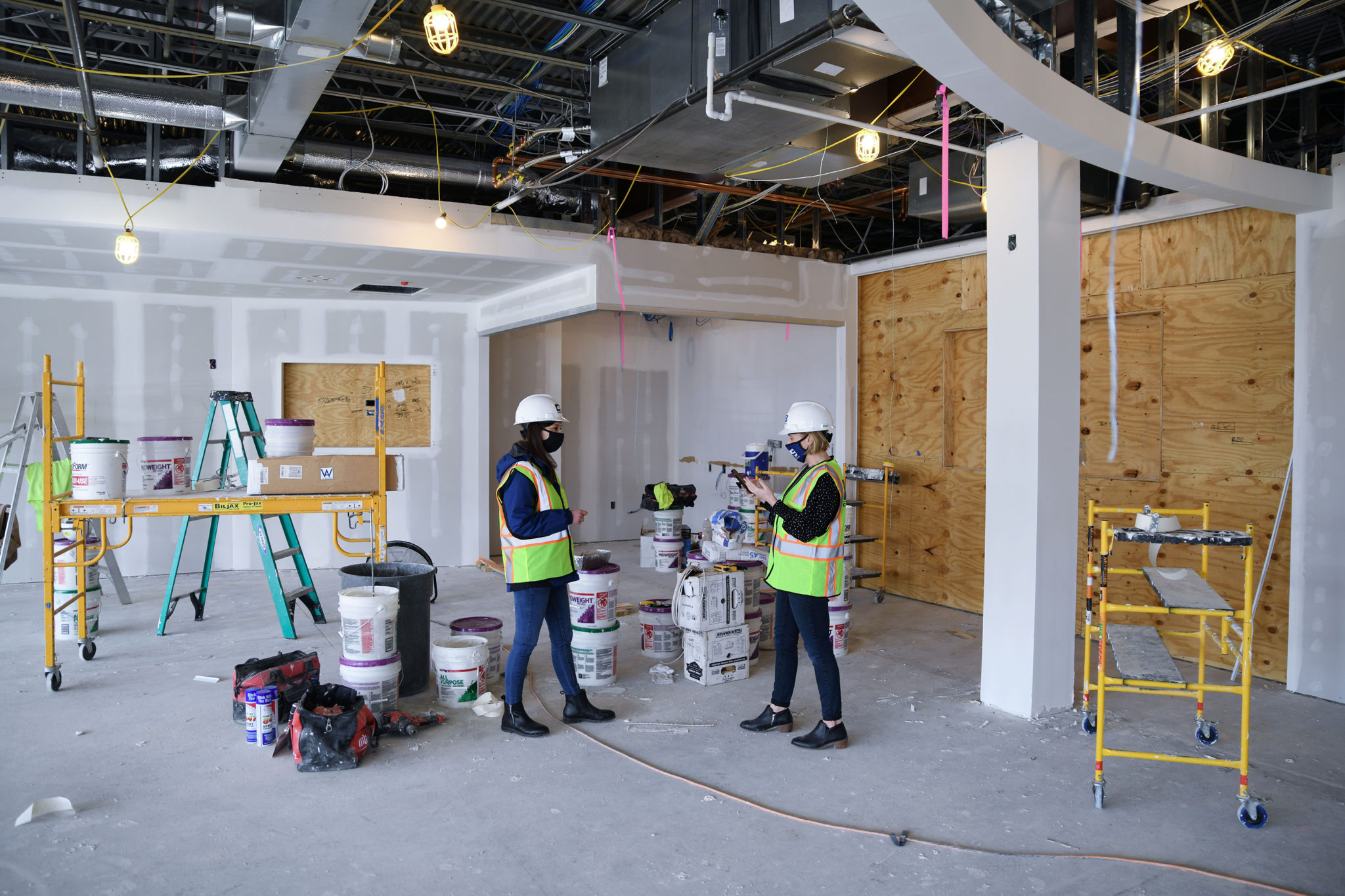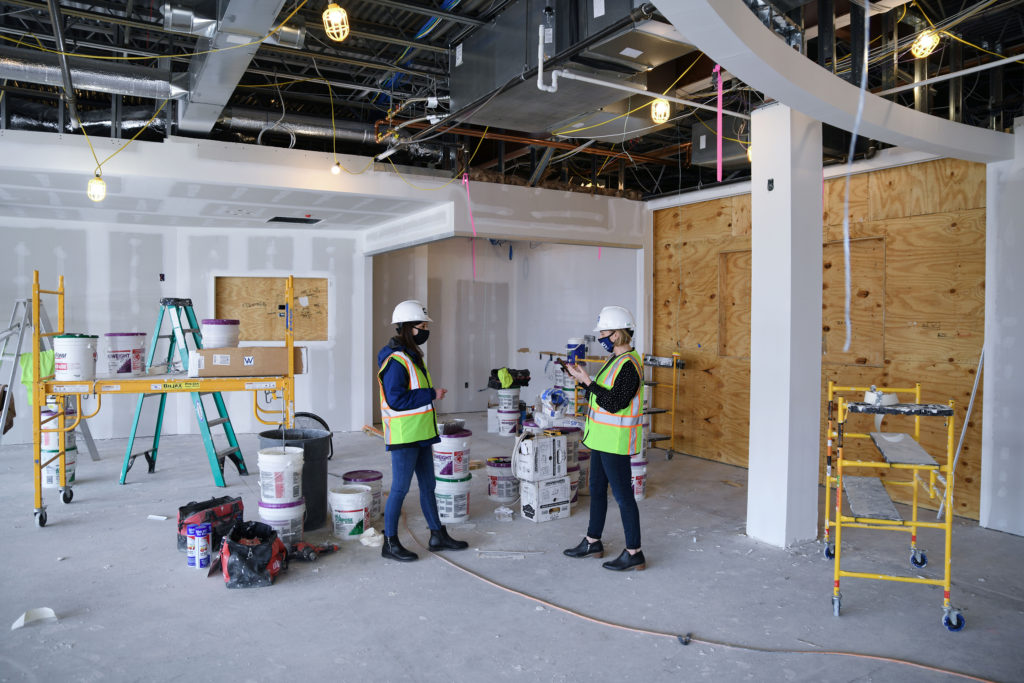 PS: For those of you who may have guessed wrong about Jessica's boots being OSHA compliant – Don't fret! "I get questioned all the time," she says. "People ask me if they are legit, and I just encourage them to step on my toes."