It's no secret that demolition is a big part of the construction process, so we love when the opportunity arises for us to make good use of a property prior to demolition taking place. More often than not, this comes in the form of donating office supplies, such as filing cabinets, that we may find left behind when we get the keys to begin an office fit-out. Most recently, we were able to provide various hands-on training opportunities for Western Berks Fire Department.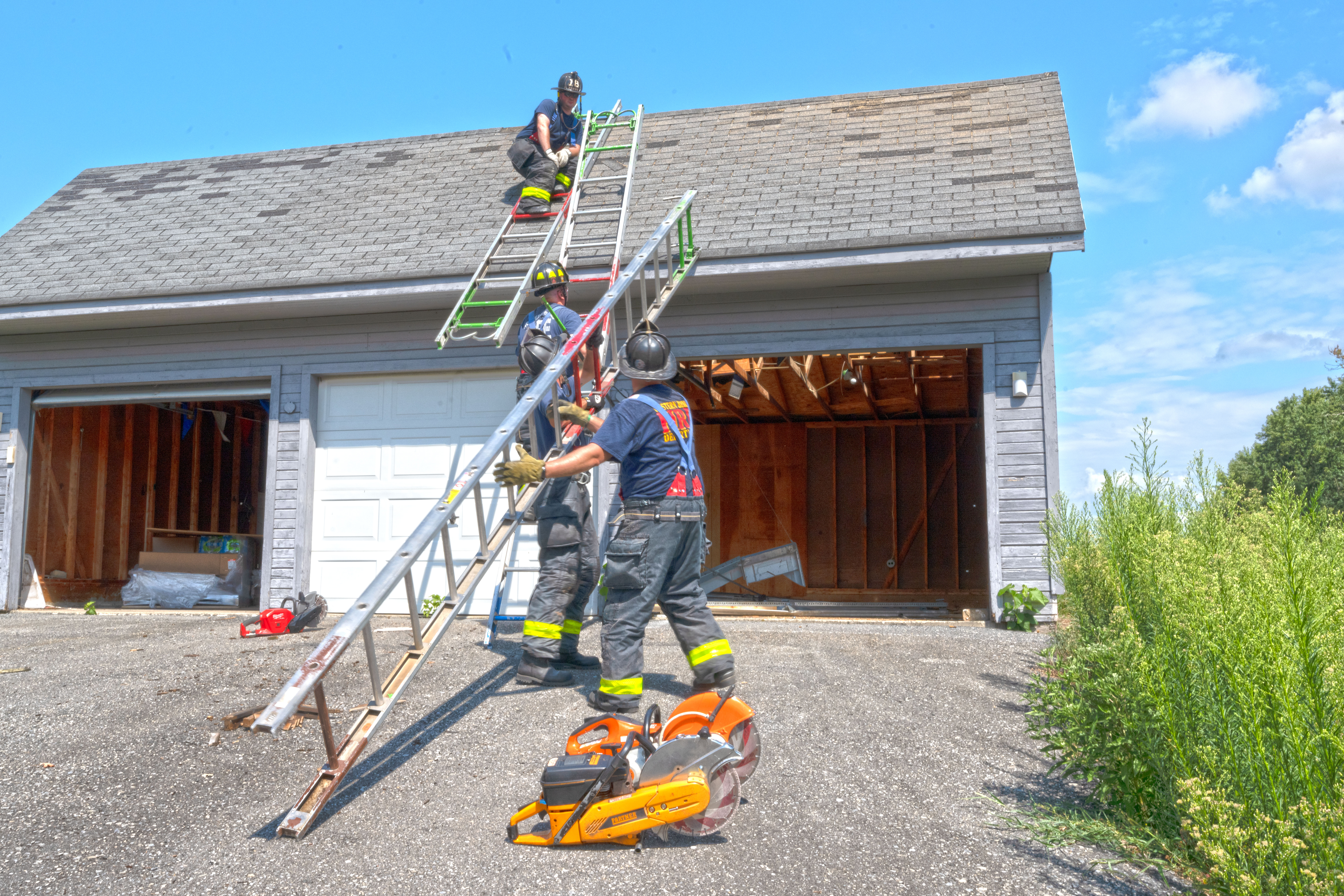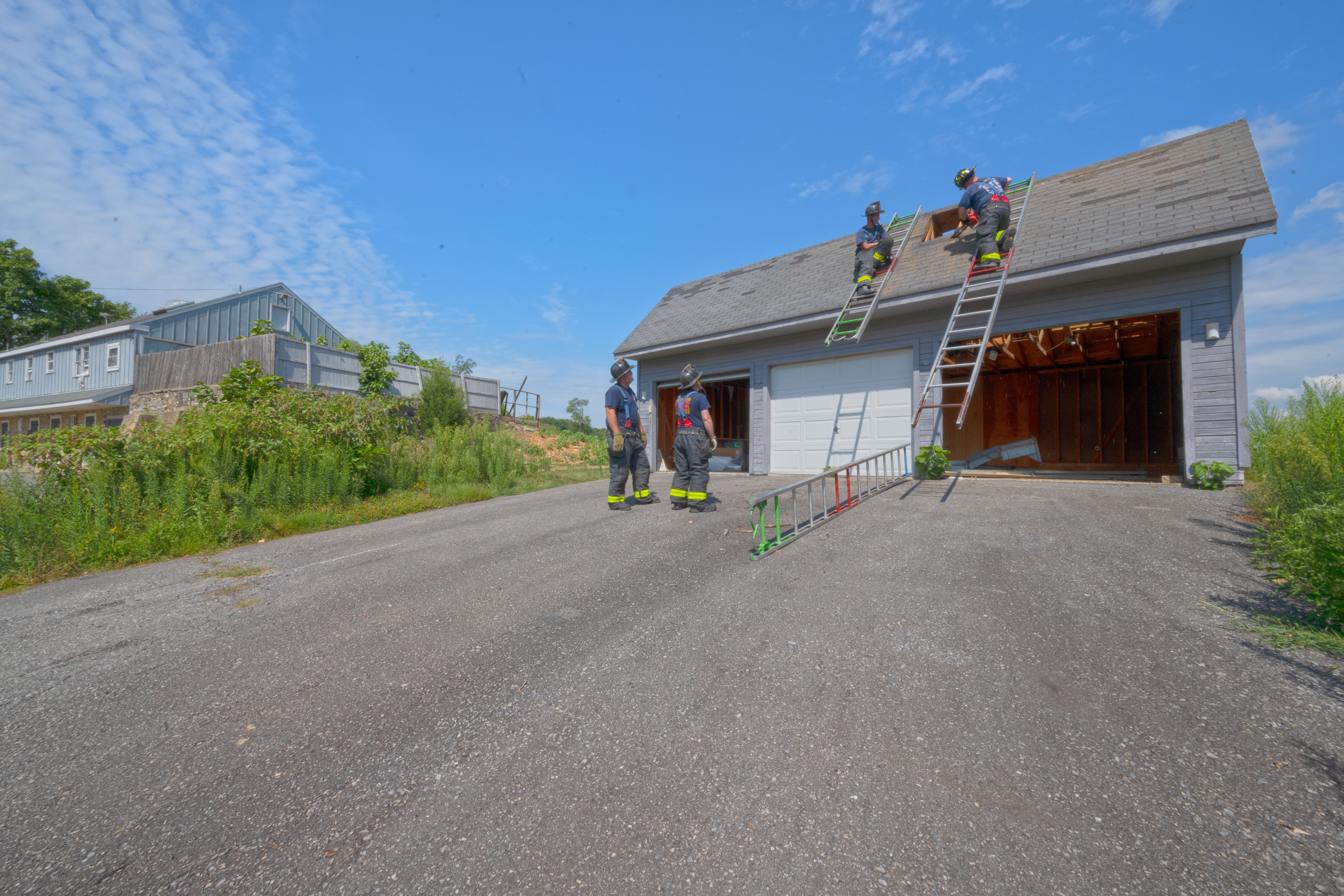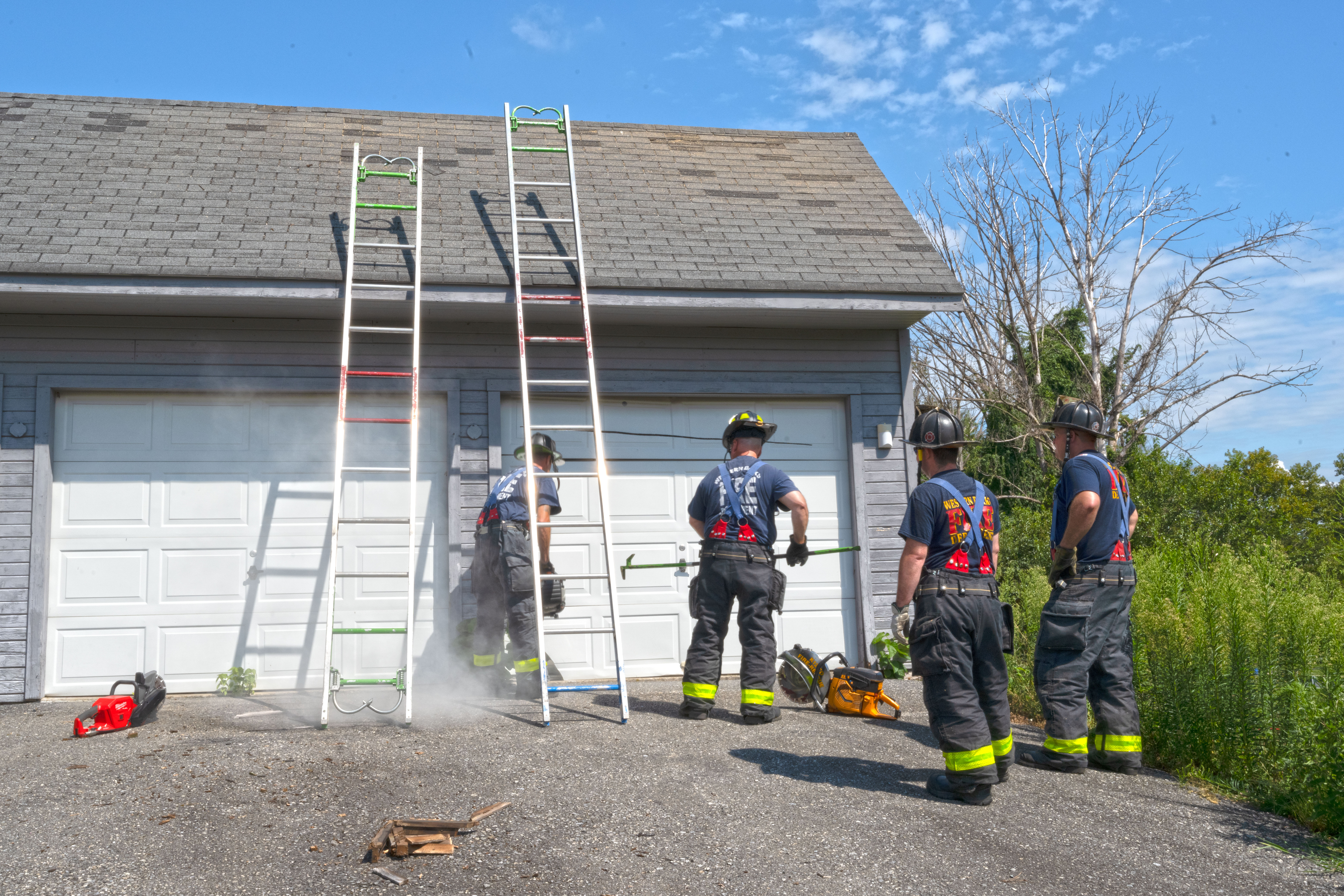 This was all possible thanks to the thoughtfulness of our Superintendent, Jason Holmgren, and the Vice President of our client, The Commonwealth Group, Don Robitzer. Jason, who has a relationship with the department's Fire Commissioner, Jared Renshaw, is leading this project on-site day in and day out. It just so happened that Jared was involved in the planning process with the developer awhile back. Jared and Jason were able to connect at the start of the project and coordinated the opportunity for the department to conduct training at the buildings at the former Village Greens golf course in Sinking Spring.
"I was happy and fortunate to be able to bring my past relationship with Western Berks Regional Fire Department in on a D&B project," explains our Superintendent, Jason. "The training went great! Commissioner Renshaw and his crew were fantastic! We are very lucky to have such a professional department serving the region."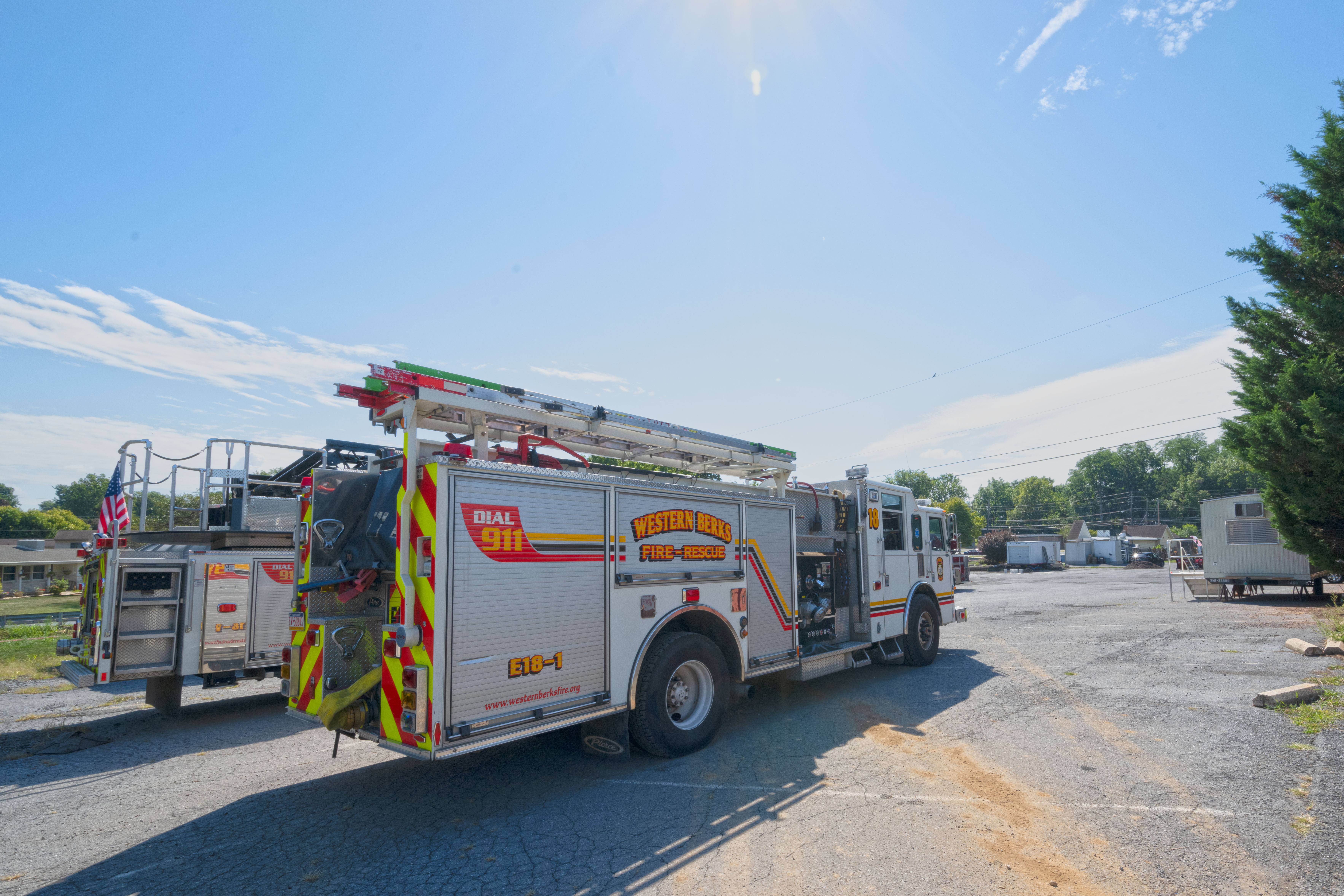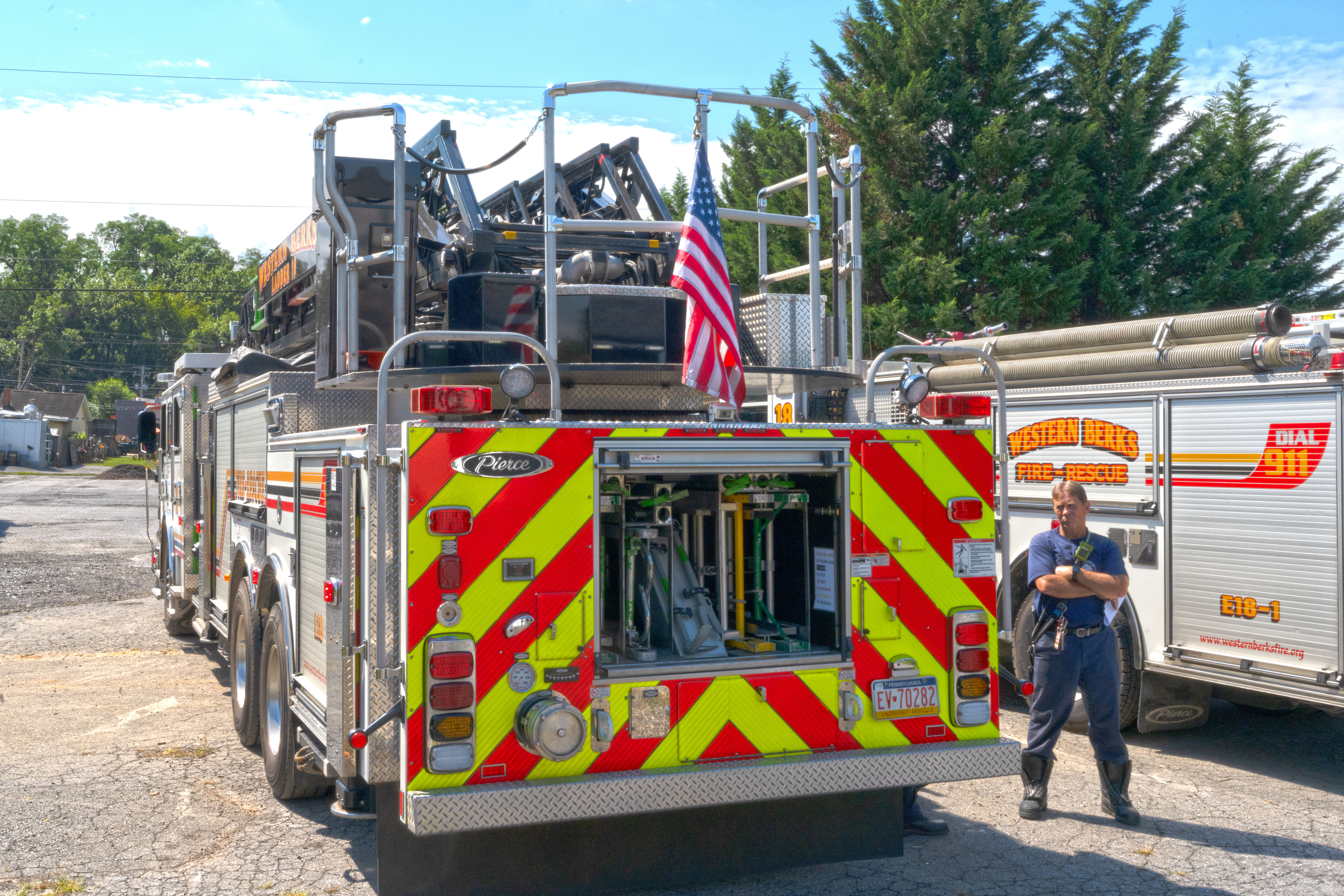 Western Berks Fire has answered over 550 calls so far this year, averaging 78 each month and over 1,000 in a year's time, so this training was invaluable to the department. Both career and volunteer members of the department took advantage of the training opportunity, which took place on multiple occasions over the last few weeks. Those in attendance fine-tuned their skills in the following area: Ground/aerial ladder deployment and placement, deployment and advancement of the 400-foot hose line, cutting garage doors with saws for forcible entry when necessary, and vertical ventilation, which involves using saws to cut through the roof.
"We are always training on these basic, perishable skills, but it's so much more beneficial to do it at acquired structures, as it makes it more realistic," explains Commissioner Renshaw. "Hands-on training like this allows us to be able to hone the skills that we will use on fire and other emergency scenes.  We emphasize being proficient in the basics, as they are the building blocks to being great firefighters. The multiple trainings had a great turn out, with 24 people there one evening.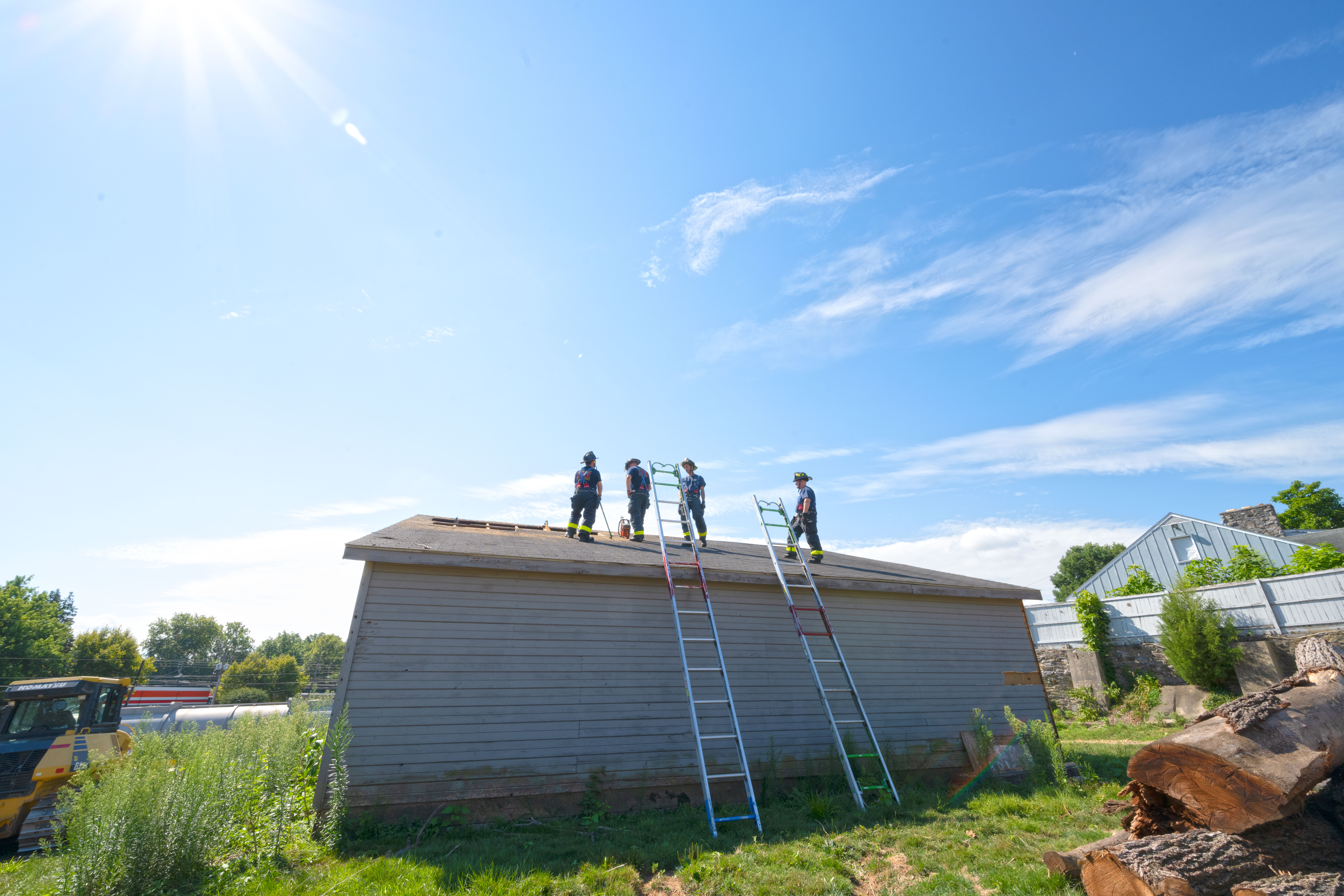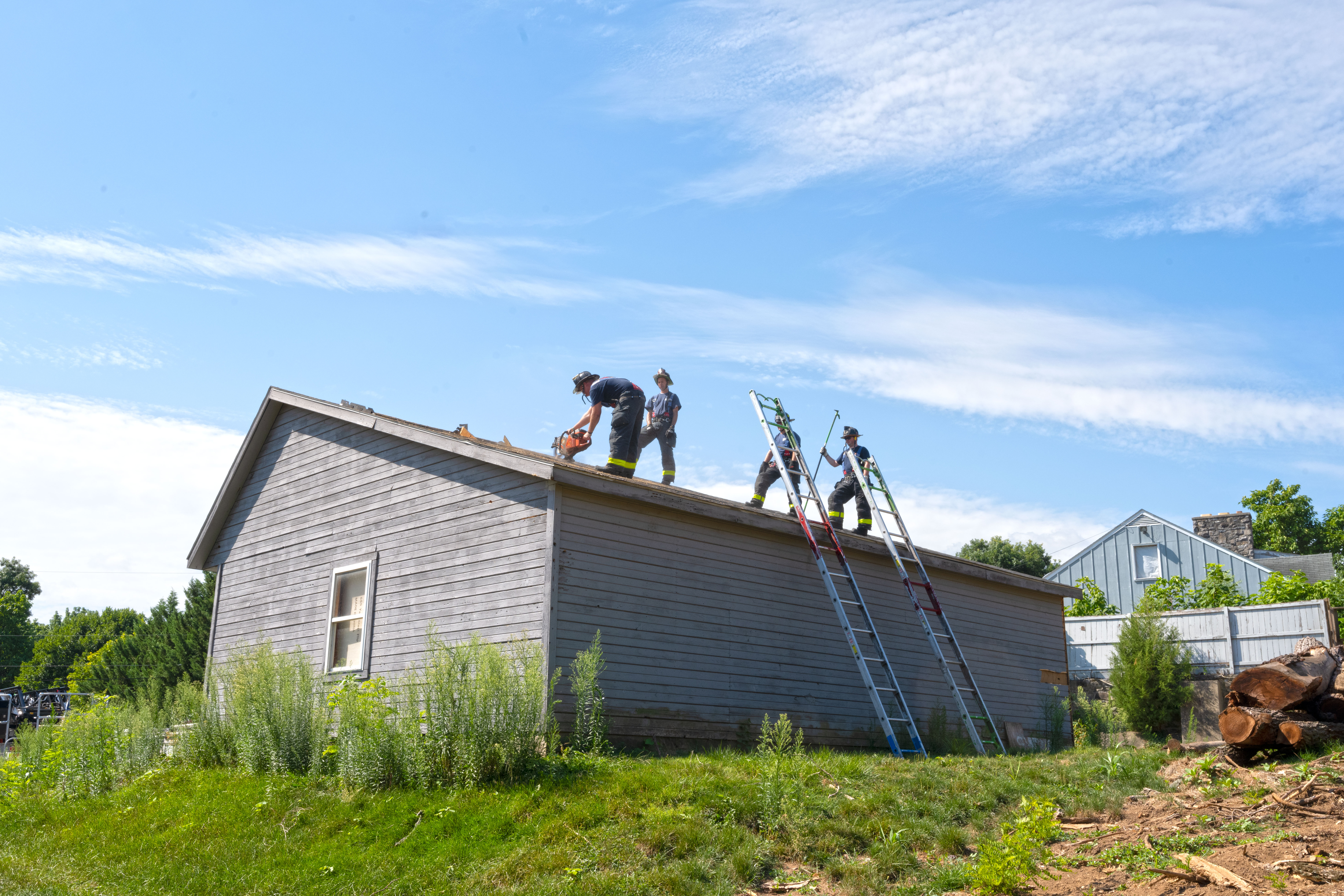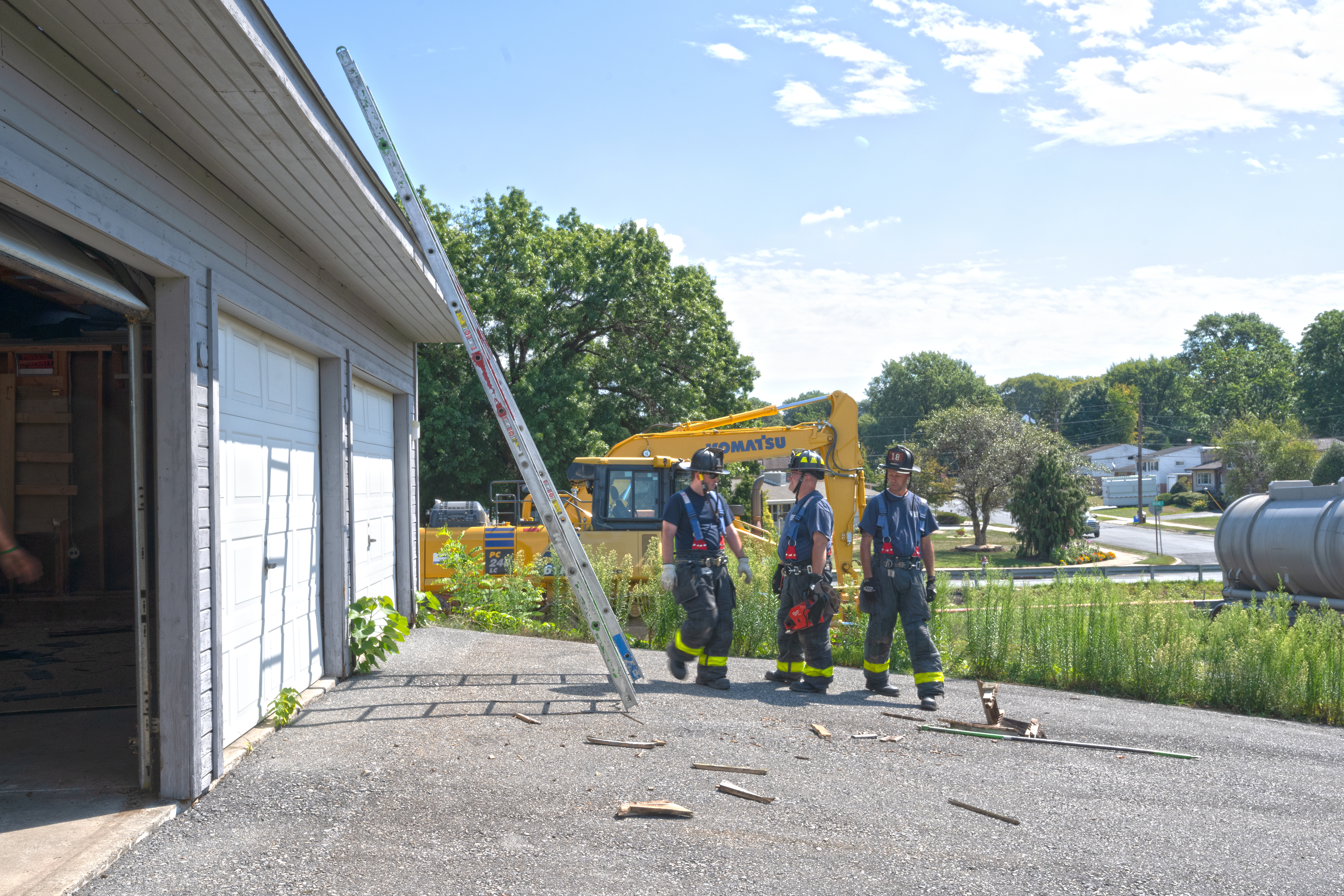 "We would like to thank the developer and also D&B Construction for working with us to facilitate this excellent training opportunity," posted Western Berks Fire Department on their Facebook page.
Western Berks Fire Department was organized and placed in service in 2009. The department serves and protects over 18,000 residents and hundreds of businesses in over 32 square miles throughout Sinking Spring Borough, Wernersville Borough, South Heidelberg Township, and Lower Heidelberg Township. Learn more about their department here, and learn more about what is being constructed at the former Village Greens golf course here on our website.