As the world seeks ways to be more environmentally friendly, many big industries have made changes to be sustainable. Construction has joined in on these efforts, paving the way for a more sustainable future.
Our industry has the unique opportunity to significantly impact climate change for the better since a large amount of energy and material is used in the construction process. The goal for construction is to become sustainable by reducing its impact on the environment through the construction of green buildings, utilizing sustainable materials, and employing energy efficiency. How are companies in the industry achieving these goals? Let's take a look:
Green Buildings and LEED
Green buildings are buildings that have been constructed with respect to environmental sustainability. They first came about in the 1970's, eventually gaining more popularity in the 90's when the first Green Building Council was formed.
The generally accepted definition for a green building is "the planning, design, construction, and operations of a building with several crucial considerations: energy use, water use, indoor environment quality, material selection, and finally how the building affects its site." One of the most direct ways that construction is sustainable is through LEED, the most widely used green building rating system in the world. The effectiveness of a green building is coded by the LEED Green Building Rating System.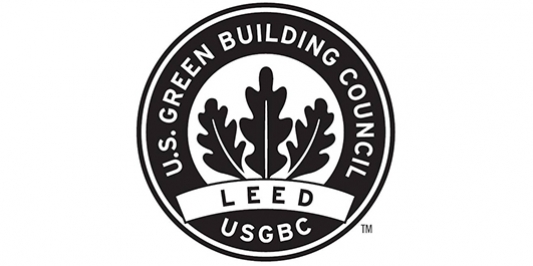 Before LEED was established in the mid to late 90's, there were green building projects, however there was no way to know if they were being implemented effectively. Nowadays, LEED will give out plaques to buildings which have been constructed to be sustainable. There are more than 60,000 buildings that participate in LEED today, occupying up to 1.7 million square feet.
Individuals throughout the industry can also earn a certification from LEED, which is exactly what one of our team members has done. D&B Construction's Operations Manager, Jessica Nelis, obtained her LEED AP, ID+C (focused on interior design and construction) certification around 2010. Jess says, "I became a LEED accredited professional because I knew it would be important and relevant moving forward." Jess provides a unique perspective on environmental consciousness that we take seriously here at D&B Construction.
Not only are green buildings environmentally friendly, it has been discovered that green buildings promote healthier living. Research shows that people who live or work in a green building experience proven psychological benefits. For example, in a green office building cognitive function scores rose by 61 percent. It is also reported that employees were 44 percent better at making decisions towards achieving workplace goals. In addition, at the Akron Children's Hospital, 56 percent of people were satisfied with the cheerfulness of the hospital after its own green building renovations. There were also decreased reports of Seasonal Affective Disorder.
According to a report conducted by Grand View Research, the green building materials market has been a vital part of the construction industry's green footprint, like Jess thought, and is expected to be worth $364.6 billion by 2022 (compared to an estimated $238 billion in 2020).
It's clear to see why demand for the use of green materials has been a recent trend in the construction industry. Because of this demand, innovative green materials have become very popular.
Trending Sustainable Materials
Sustainable construction is achieved through using sustainable materials such as bamboo, eco-friendly insulation, and even smart glass windows.
If you want to be more sustainable, you could consider bamboo flooring for your project. Bamboo is a great alternative because it looks like wood but has a harvesting cycle of only three years, 22 years shorter than that of a tree. If you choose to use bamboo, you are helping to slow the rate of deforestation by allowing time for trees to grow back.
If insulation adequately cuts down on the energy used for heating and cooling, it could be sustainable. However, this can be counteracted if batts, fillers, and sprays that are not sustainable are used on the insulation. What is the eco-friendly option gaining popularity lately? Hemp insulation. It has all the same properties of normal insulation, but it is a sustainable option. Because it can be compressed, hemp can even provide more superior insulation than your typical insulation.
Another recent movement in sustainable construction is the use of smart glass windows. They were invented in the early 2000's but have only recently become a building trend. Smart glass changes its heating properties based on the temperature outside, affecting how the heat and air conditioning is run through the building. During the hot summer months, a smart glass window will become translucent to block heating wavelengths that would allow you to run the air conditioning less and vice versa.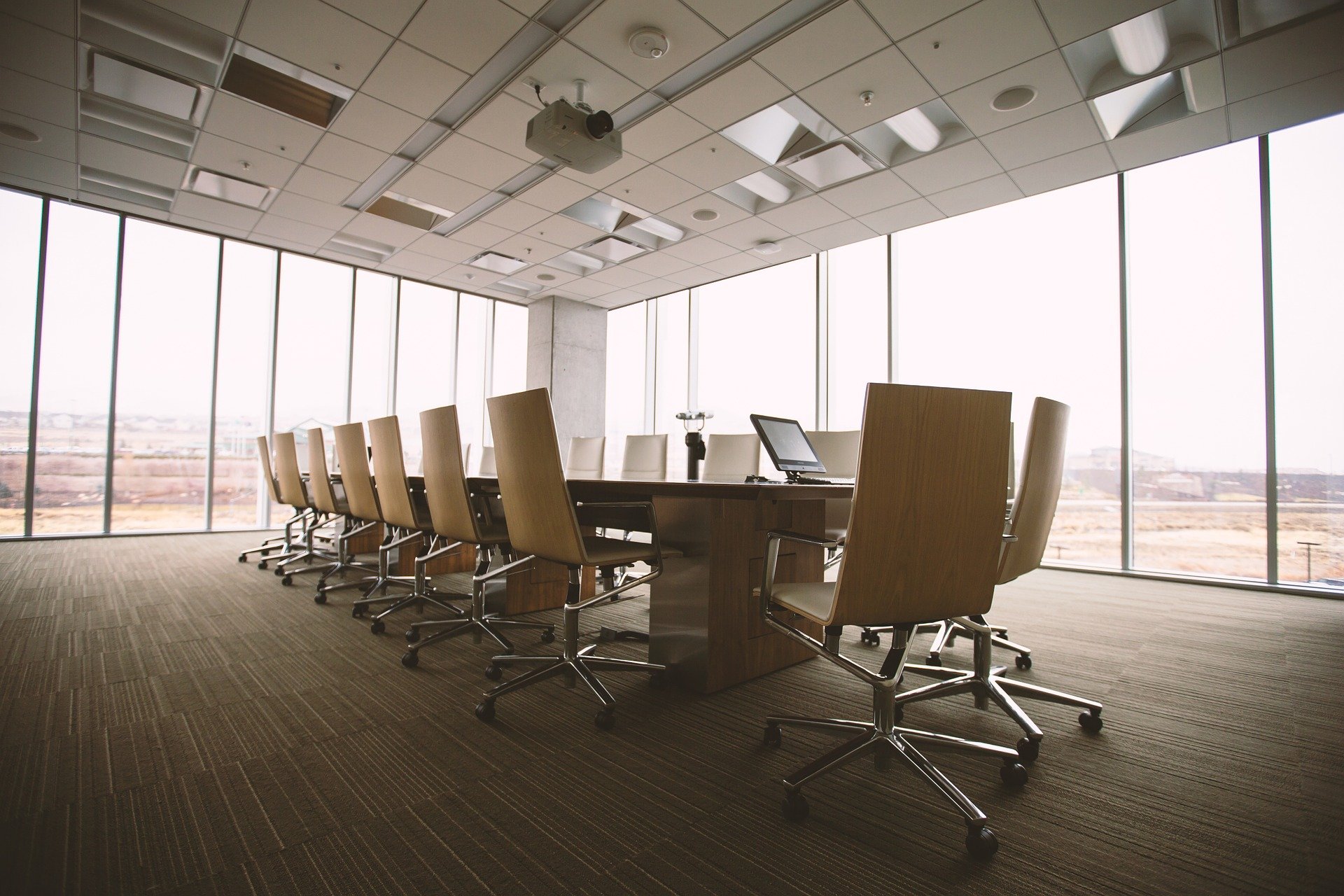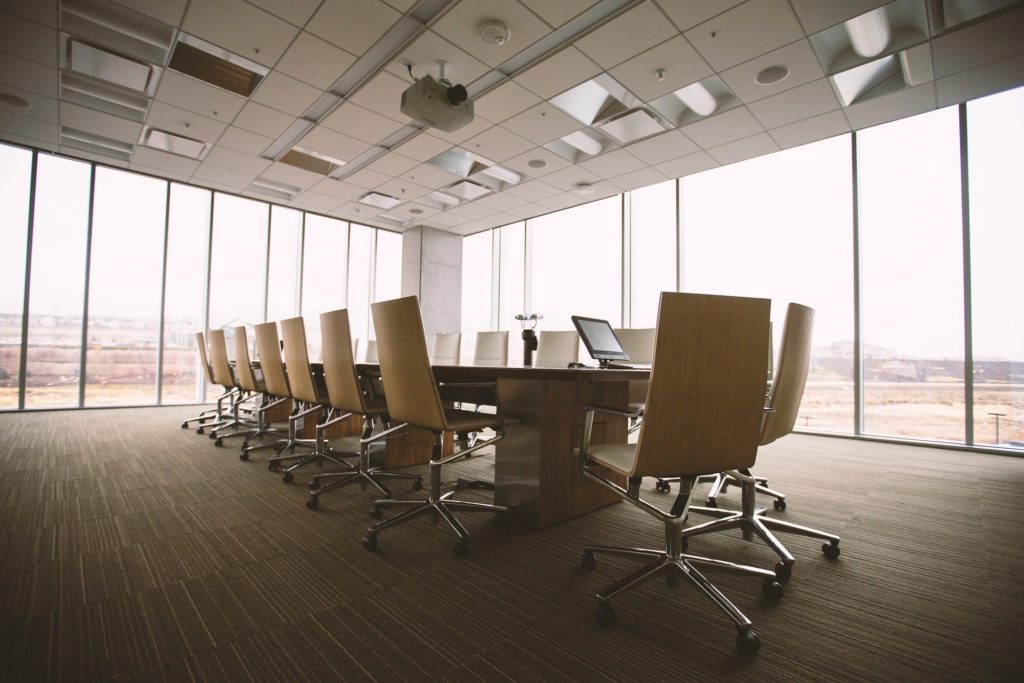 There are several options available if you wish to replace your windows with smart glass windows. These options vary in pricing and components of their smart glass technology. First, there are dynamic smart windows, produced by View Smart Windows. This is the "luxury" option, costing $50 to $100 per square foot, in comparison to a normal window which costs $10 to $15 per square foot. This high-end option replaces your normal windows and is even equipped with Wi-Fi control through their downloadable app.
A more cost-effective option is Invisishade's self-adhesive and smart glass windows. Invisishade offers a "plug-and-play" adhesive film kit which transforms your normal window into smart glass. A sample of their self-adhesive film kit would cost $99, or $249 for a pack of three. The final price of their product varies on size and scope of the project, however Invisishade would offer a discount on bulk .
Smart Glass Windows may seem as if they are an expensive solution for sustainability due to its pricing when compared to normal glass windows. However, manufacturers claim that you can save up to 20% on your monthly energy costs because of their tinting properties. Smart glass allows you to save money on your monthly bills while also making the property look more aesthetically pleasing by eliminating the need for blinds.
Upcoming Trends: Self-mending Concrete
Be on the lookout for an emergence of living materials being used to complete green building projects in 2022. Living materials are biological compounds that grow and are ready to produce full-scale production. An example of a promising living material we have not seen much of yet is self-mending concrete. This concrete is full of bacteria that bind the materials around them into a new material form. This material can grow itself into the pores of concrete, essentially being able to rebuild the concrete on its own. The bacteria inside of this concrete can live for up to 200 years. Scientists say that in theory the bacteria would then be able to extend the concrete's life for that long as well. Seeing as normal concrete lives for 50 to 70 years, this self-sustaining concrete would be much more useful in the long run. We have only begun to scrape the surface of possibilities for this self-mending concrete, but as we learn more it may prove to be a revolutionary material in construction.
New forms of concrete are a key component to sustainability since it is the second most used material on Earth, with only water exceeding it. One of the trends that will become increasingly popular is 3D printing with concrete. This year a 3D printed home community was constructed in Austin, Texas by ICON. It consisted of four homes, all listed on the market for $450,000. The company that built the houses used 3D printing technology to create the first floor of all four homes while the rest of the homes were built conventionally. Houses of this size can be constructed in just five to seven days. The homes were built using cement-based material LavaCrete, a material designed to cope with extreme weather. LavaCrete lived up to its claim when the houses withstood a 7.4 magnitude earthquake with no damages.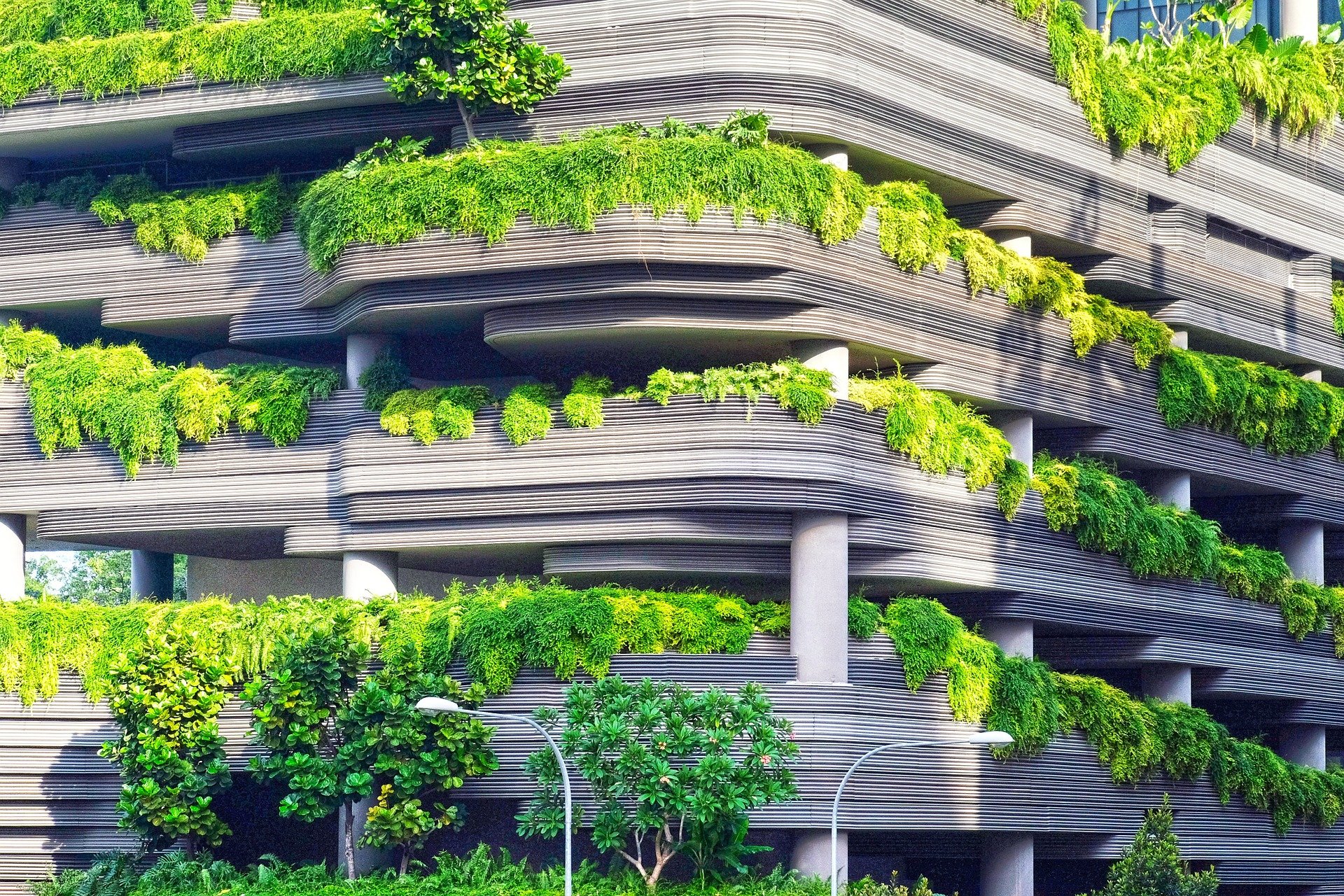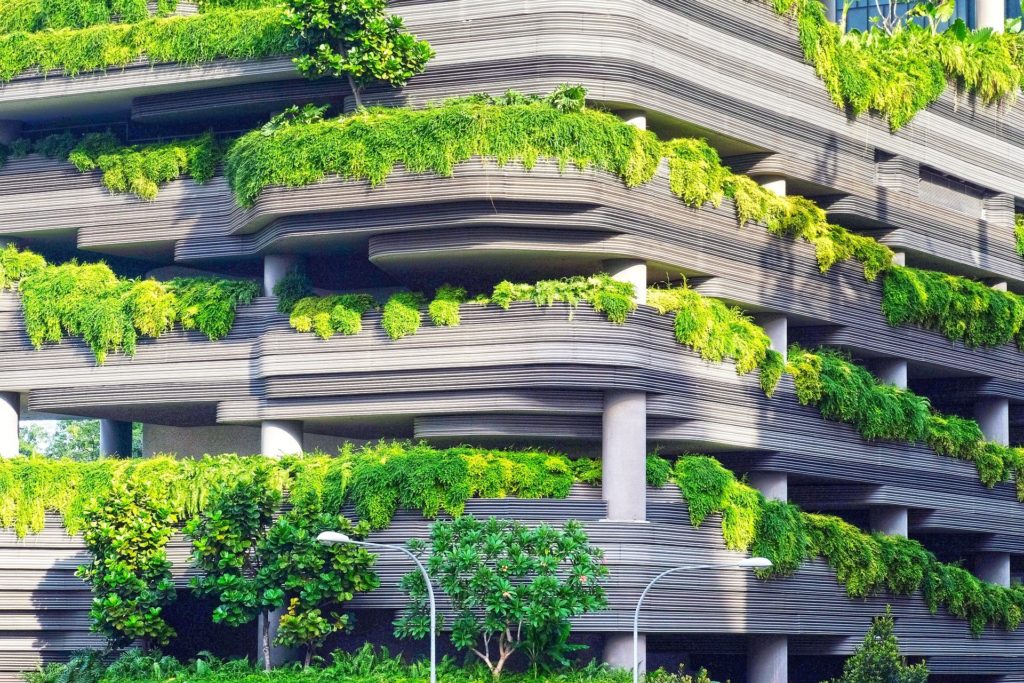 The Austin homes are not a unique case. There is also a 3D printed home community being built in Coachella, California. By 2022, this community is going to have 15 houses, each of which will be 1,450 square feet and feature three bedrooms, two bathrooms, a terrace, and a swimming pool. Sustainable real estate development group Palari and construction technology company Mighty Buildings will work together to complete the project.
The potential this unique industry has does not stop at high-end homes… nor does it stop on this planet. ICON, the same company that built the Austin, Texas community of 3D printed homes, is currently working in the research and development phase with NASA to create a space-based construction system. Their goal is to construct 3D printed buildings on the Moon and Mars.
The industry has already evolved as people are beginning to purchase and live in 3D printed homes. Meet a previously homeless Texas man who became one of America's first inhabitants of a 3D printed home. The best thing about 3D printed concrete for homes is that it is environmentally friendly. This form of building uses the exact amount of material needed to complete the project, allowing for less materials like concrete to be used to construct the building, therefore benefitting the environment.
The potential that 3D printing concrete has is immense and is something worth following as they make progress over the next few years. Stay up to date with 3D printing news here.