Our first Trade Partner Spotlight features Gillespie Electric, Inc. Located in East Greenville, PA this full-service electrical contracting company has been a recognized industry leader known for its reliability for over 40 years.
We recently drove out to Souderton, PA to check out the new 12,500 SF community health center quickly taking shape for the Children's Hospital of Philadelphia. Every time we visit we are greeted by the smile of D&B's Superintendent on the jobsite, John. He always has a positive energy about him, but when we visited on June 23rd he was literally excited to show us the work that Gillespie Electric, Inc. just completed. We'll show you as well so you can see what John was talking about: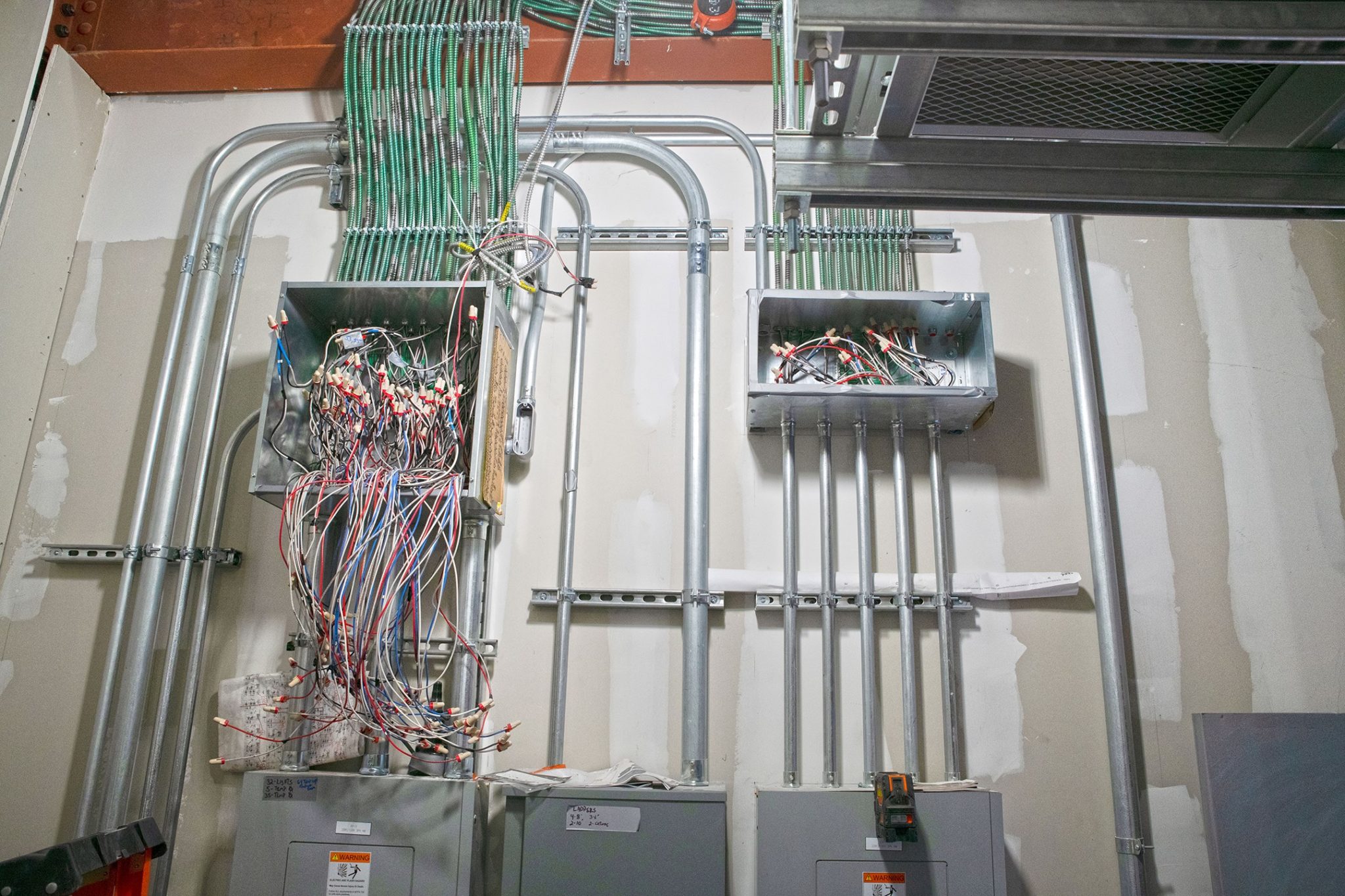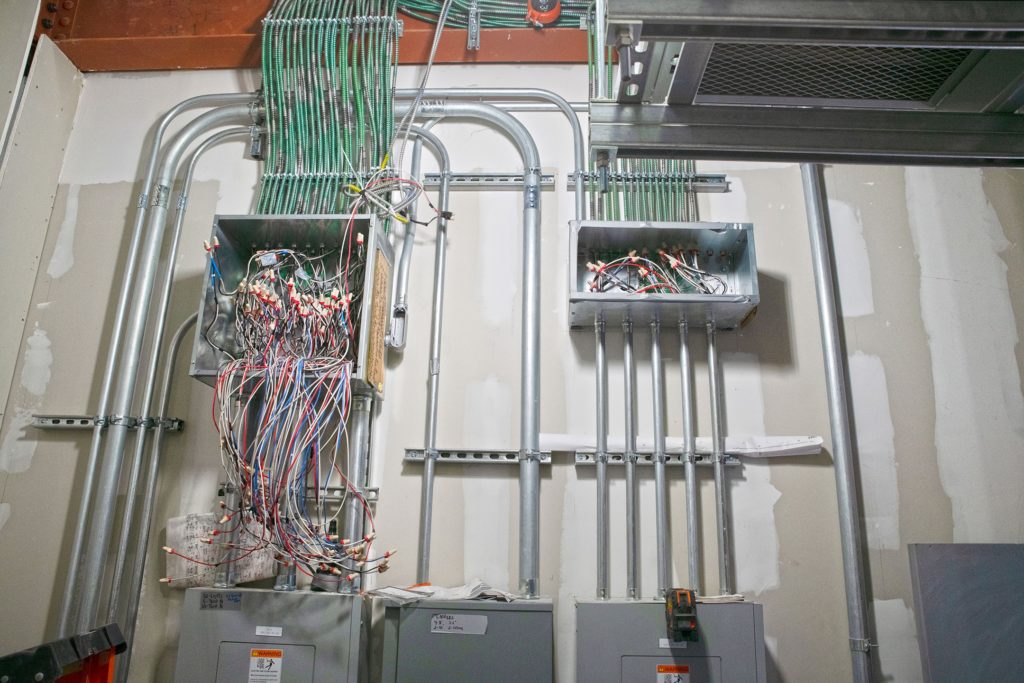 Although new to Team D&B, John has been in the industry working on a variety of large construction projects over the last 34 years (including the delicious Steak 48 on Broad Street in Philadelphia). John described the work the Gillespie team completed as a "quality standardized performance" and claimed he has never seen such well-executed work from electricians. "This demonstrates the quality and care that these guys have to make this job beautiful," says John with a smile as he admires their work once more.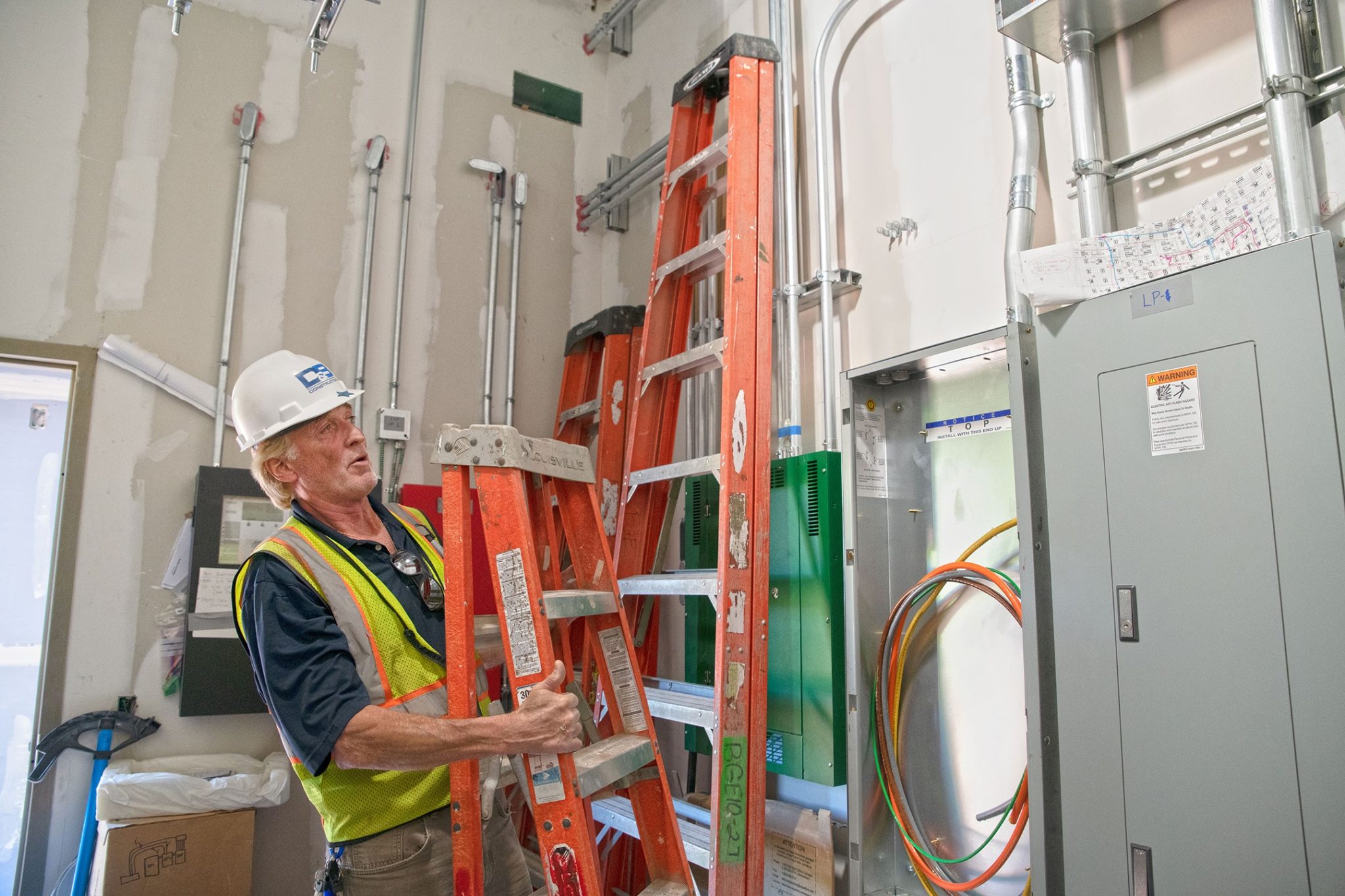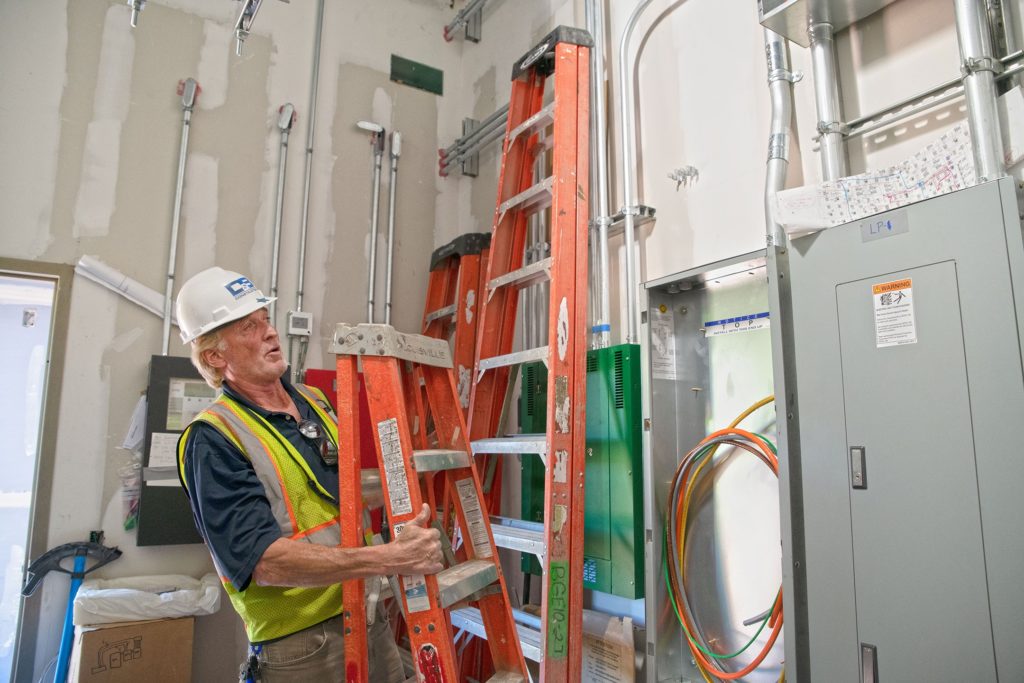 According to Gillespie Electric's Project Manager, Keith Lewis, who has worked on this healthcare project with D&B Construction since it began, they "have been on and off site since this project first broke ground last year and will be on site until the job is complete in a few months." Over 350 receptacles and 15,000 linear feet of HFC Hospital grade MC are being installed on this project. "All of the lights are LED and we are installing a back-up generator for all of the vaccine refrigerators," explains Keith.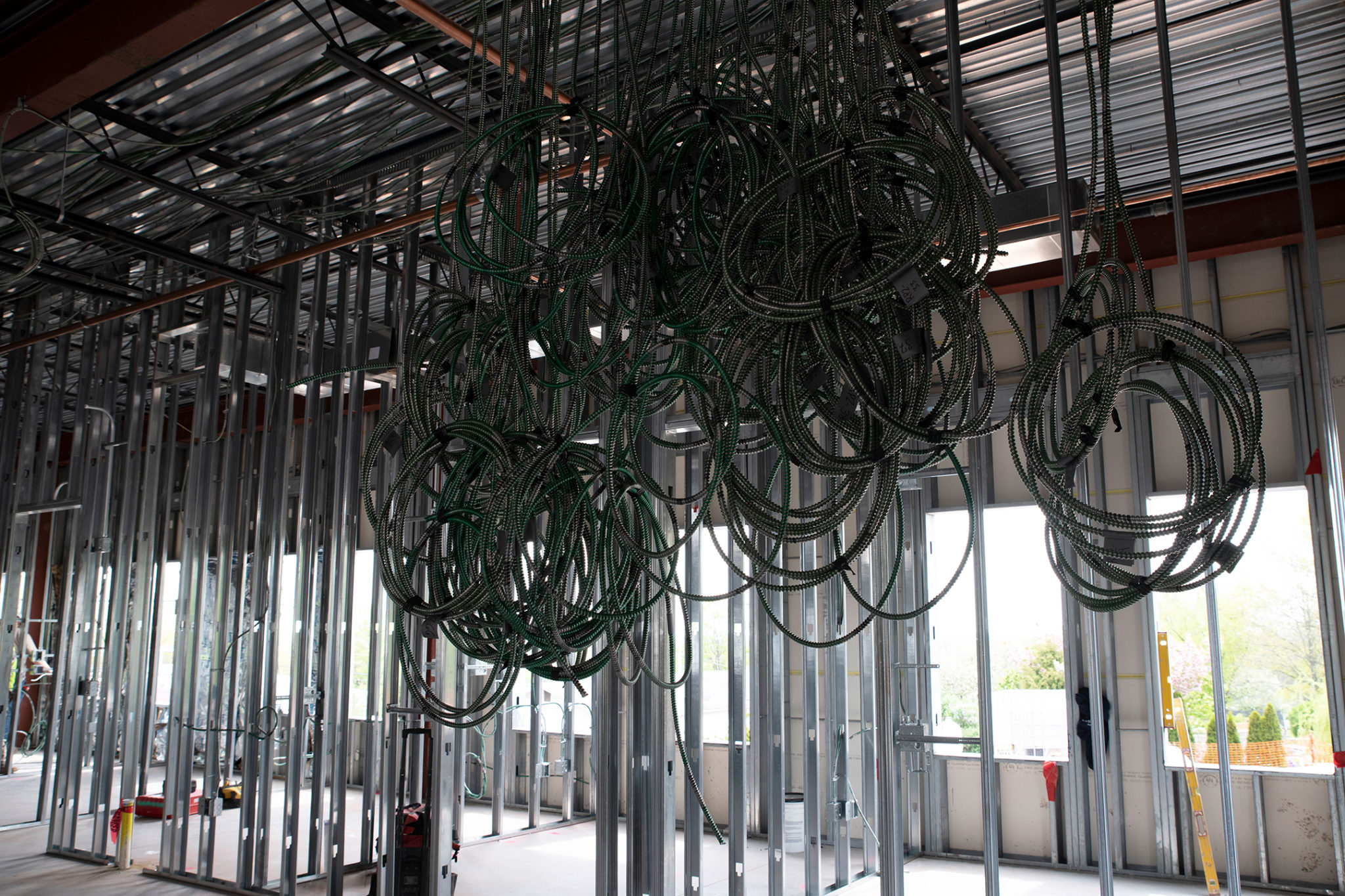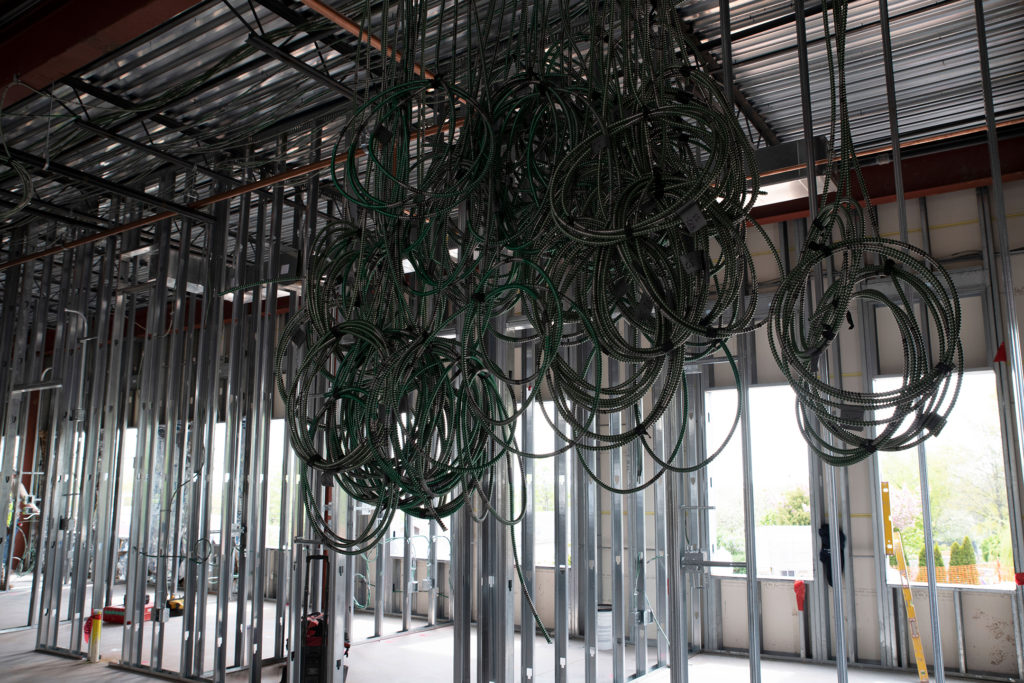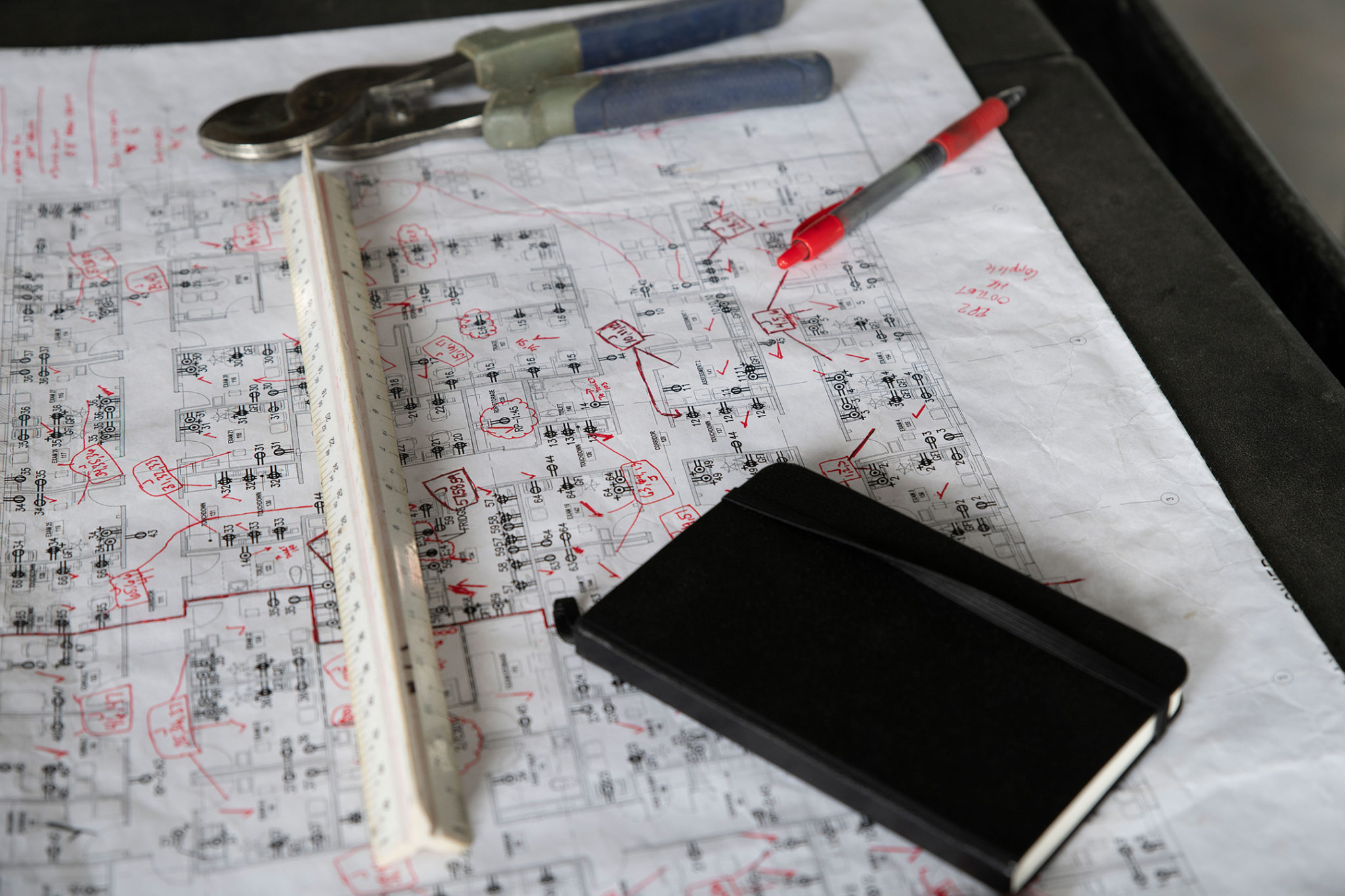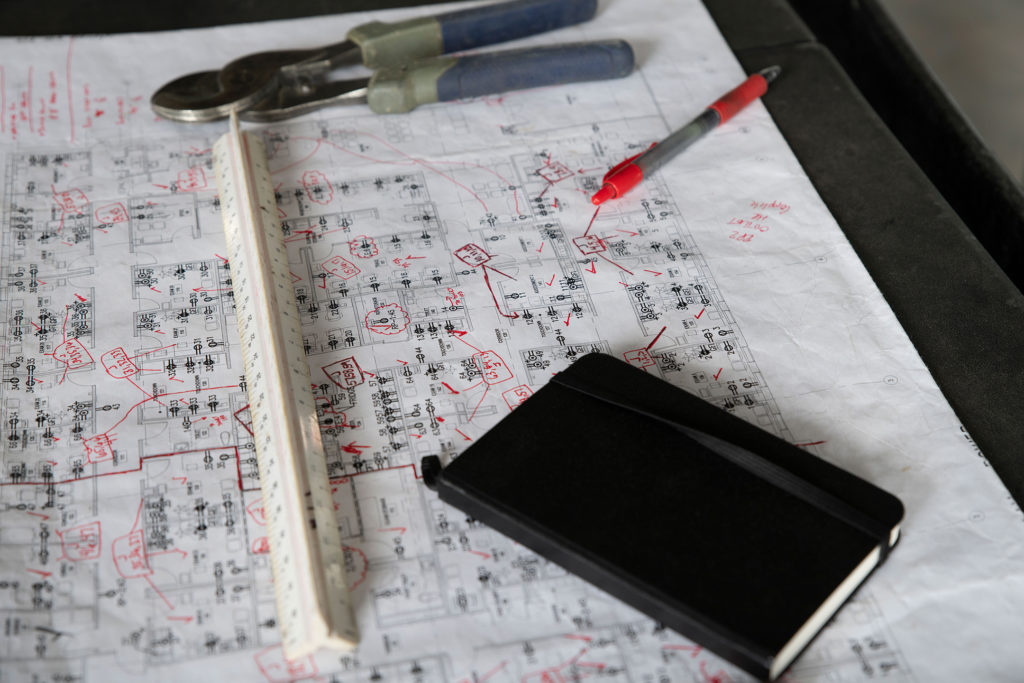 The company's Foreman, Mike, as well as Nick (who John admiringly refers to as "another badass" on the Gillespie team) just recently finished tying everything into the panels, a job that took about a week to complete. "Mike and Nick both completed two different rooms. A lot of times when you have two electricians on the same job you can notice slight differences, but their work looked identical. I couldn't even tell who did which room since their work was so precise," says John.
The Foreman, Mike, has been with Gillespie for 10 years since 2011 and received his Electrical Apprenticeship from Bucks County Tech in 2012. Keith, who sings high praises of his co-worker, says that Mike was a journeyman for nine years and became a Foreman at the company last year. "Interestingly enough, this job is Mike's first job that he is completing from start to finish as a Foreman. It's not every day you win both the core and shell and fit-out phases and are able to be involved in the entire project."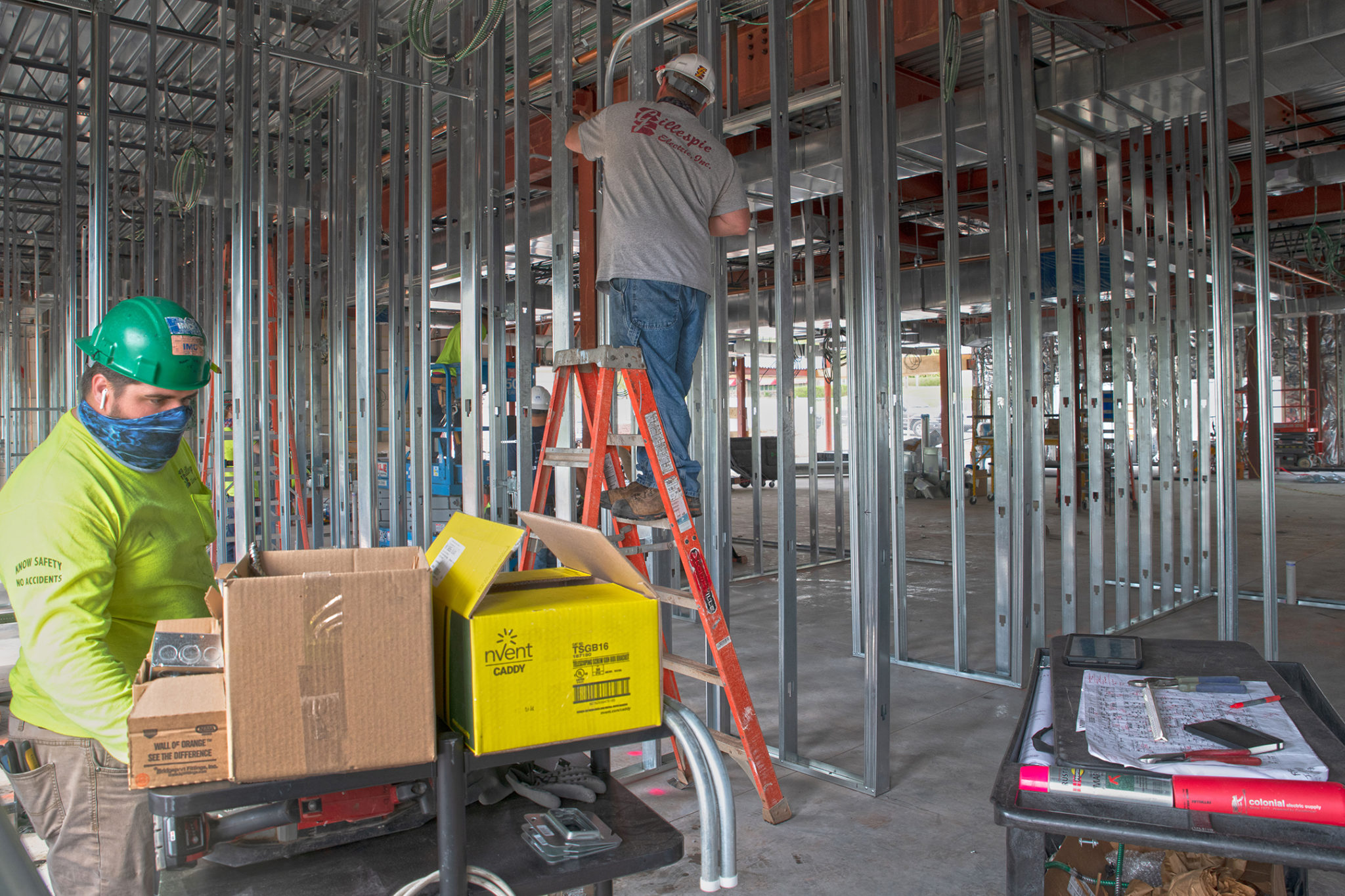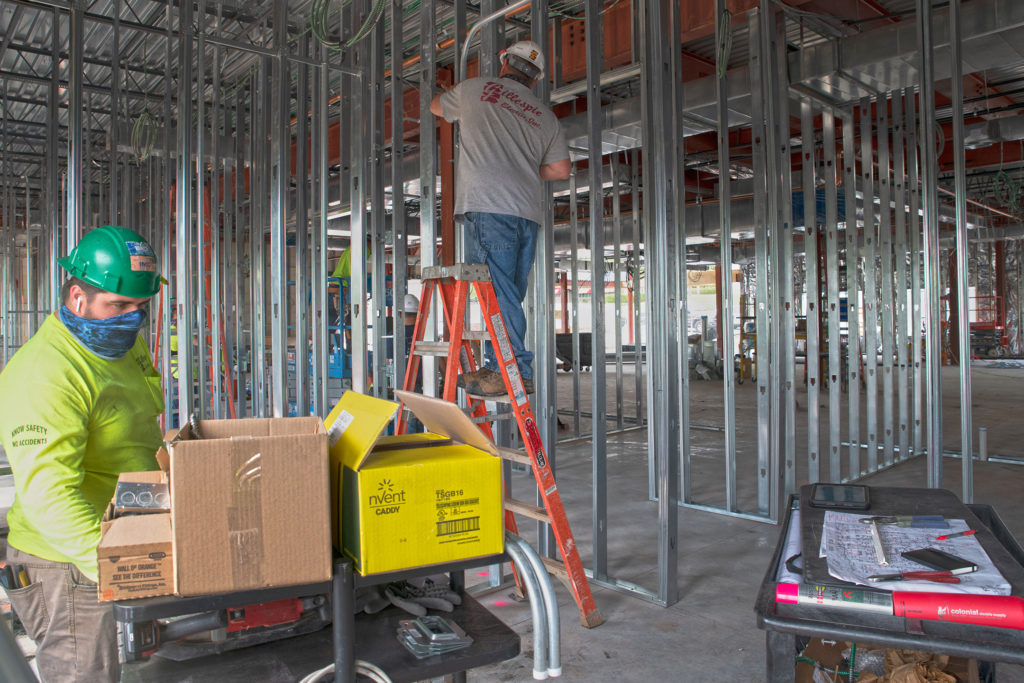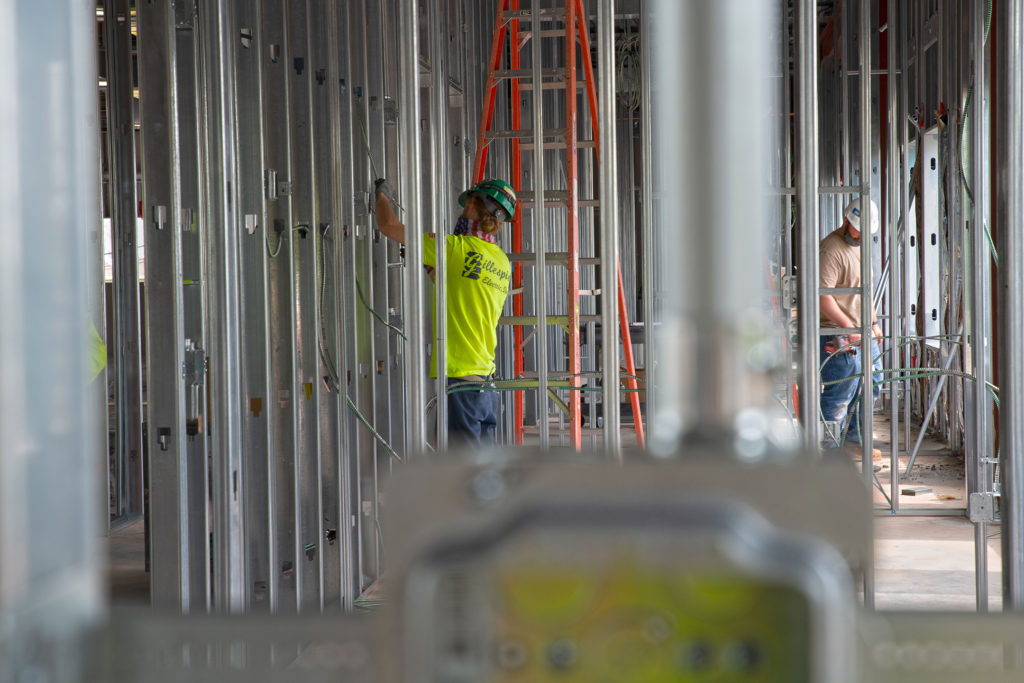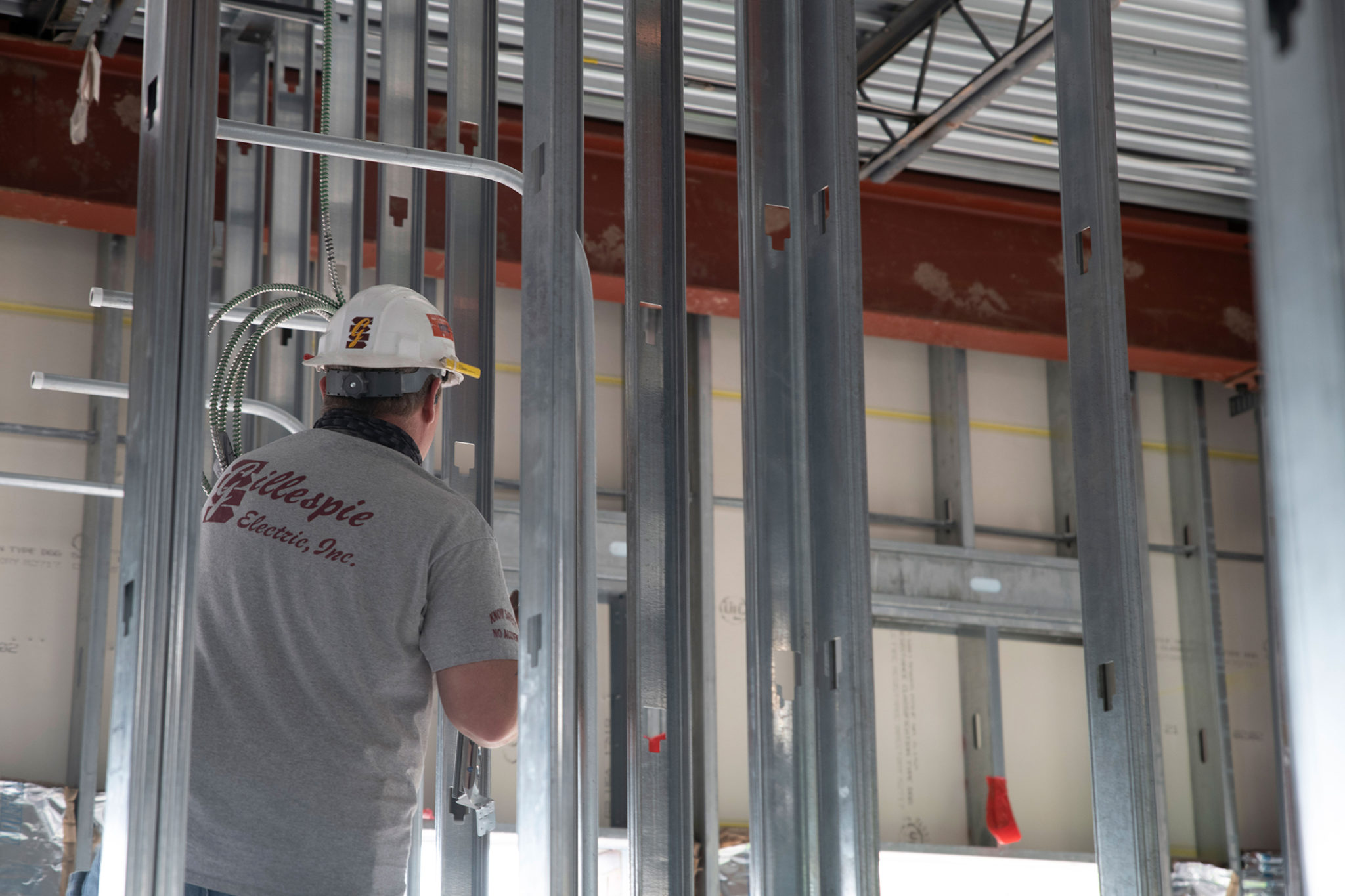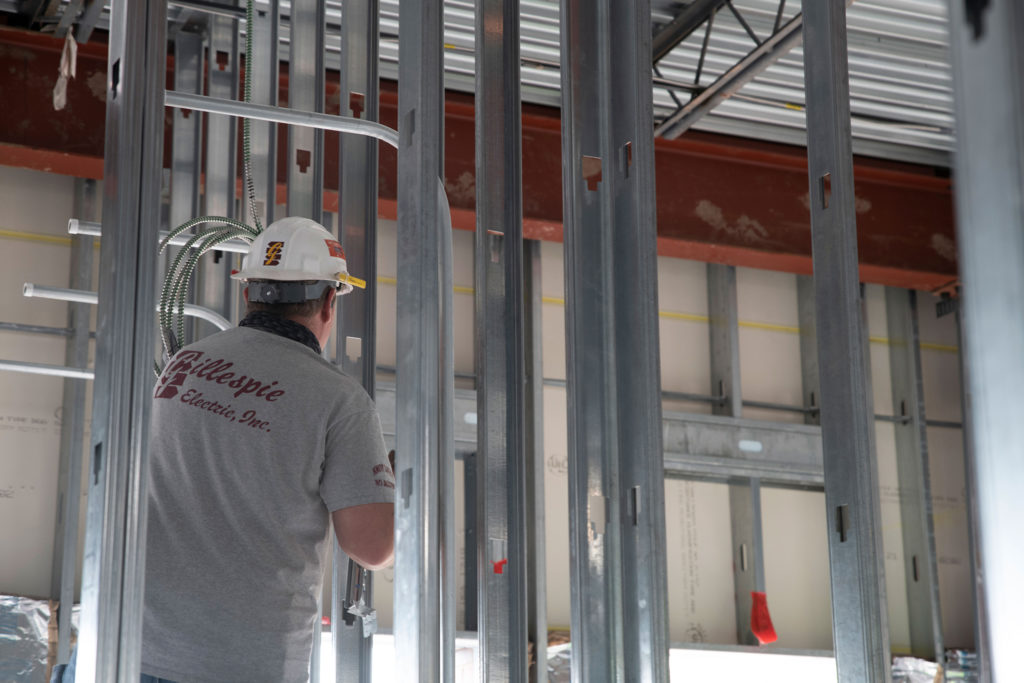 Although Gillespie has completed a number of jobs for CHOP over the years, this is the first job they are completing for D&B. "There are always some challenges when working with a new general contractor," says Keith. "It's like when you first start a new job. You have to feel out your new boss, and they are doing the same with you. But we have had very minimal challenges working with D&B. Communication has been easy, and working with Jim (D&B Project Manager on the job) has been easy, too. It honestly feels like we have been working with them for much longer than we have."
Keith had similar remarks to say about our Superintendent on the job. "John is on top of things. He gets questions answered efficiently and makes good, on-his-feet decisions. If I ask John a question, I know I will have the answer within a day or two. That's unusual. Construction should be fluid, and he makes it that way," says Keith.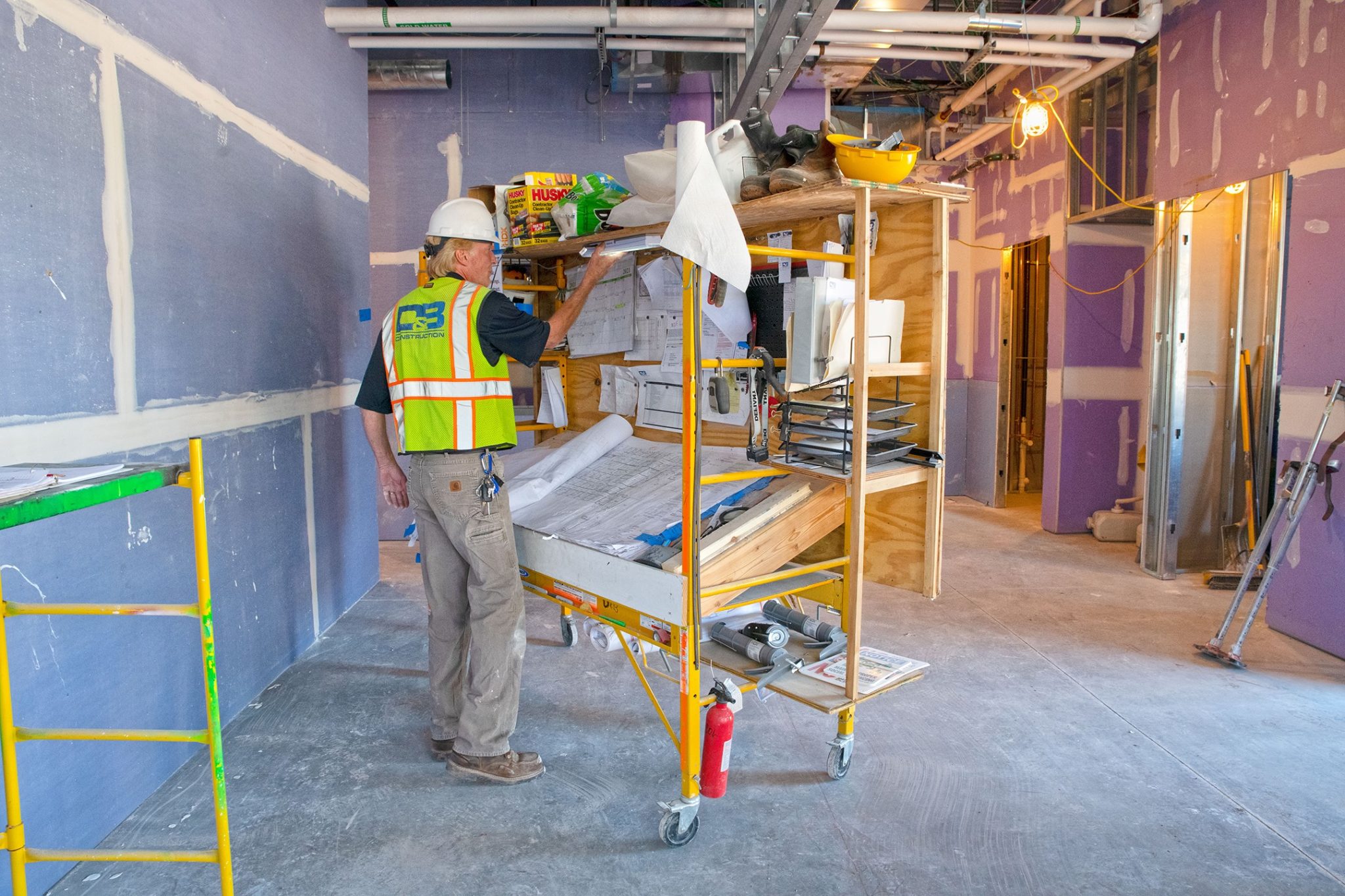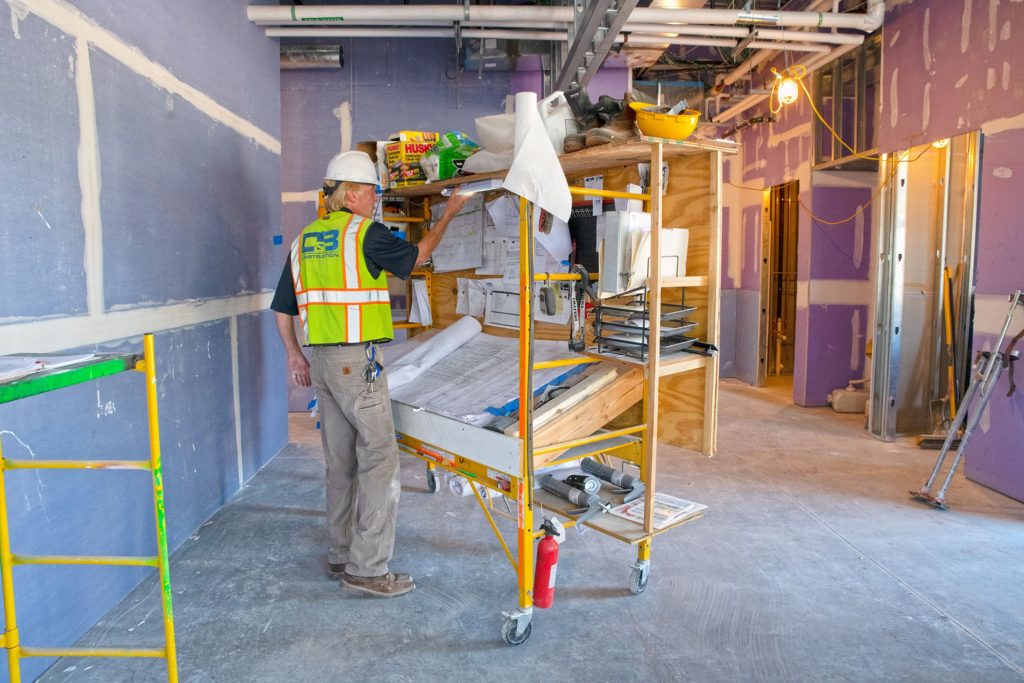 At D&B, we view our trade partners as an extension of our team. That's why we work with trusted trade partners like Gillespie Electric who bring the same level of care that we do to the jobsite.