Doylestown, PA – On Wednesday, June 8 Berger Rental Communities hosted a groundbreaking ceremony to commemorate construction of an additional 50 new residences at their Butler Square property, located at 409 E. Butler Avenue in Doylestown. The company took ownership of the property, which contains 97 units in the first building with commercial retail space below, in the summer of 2021.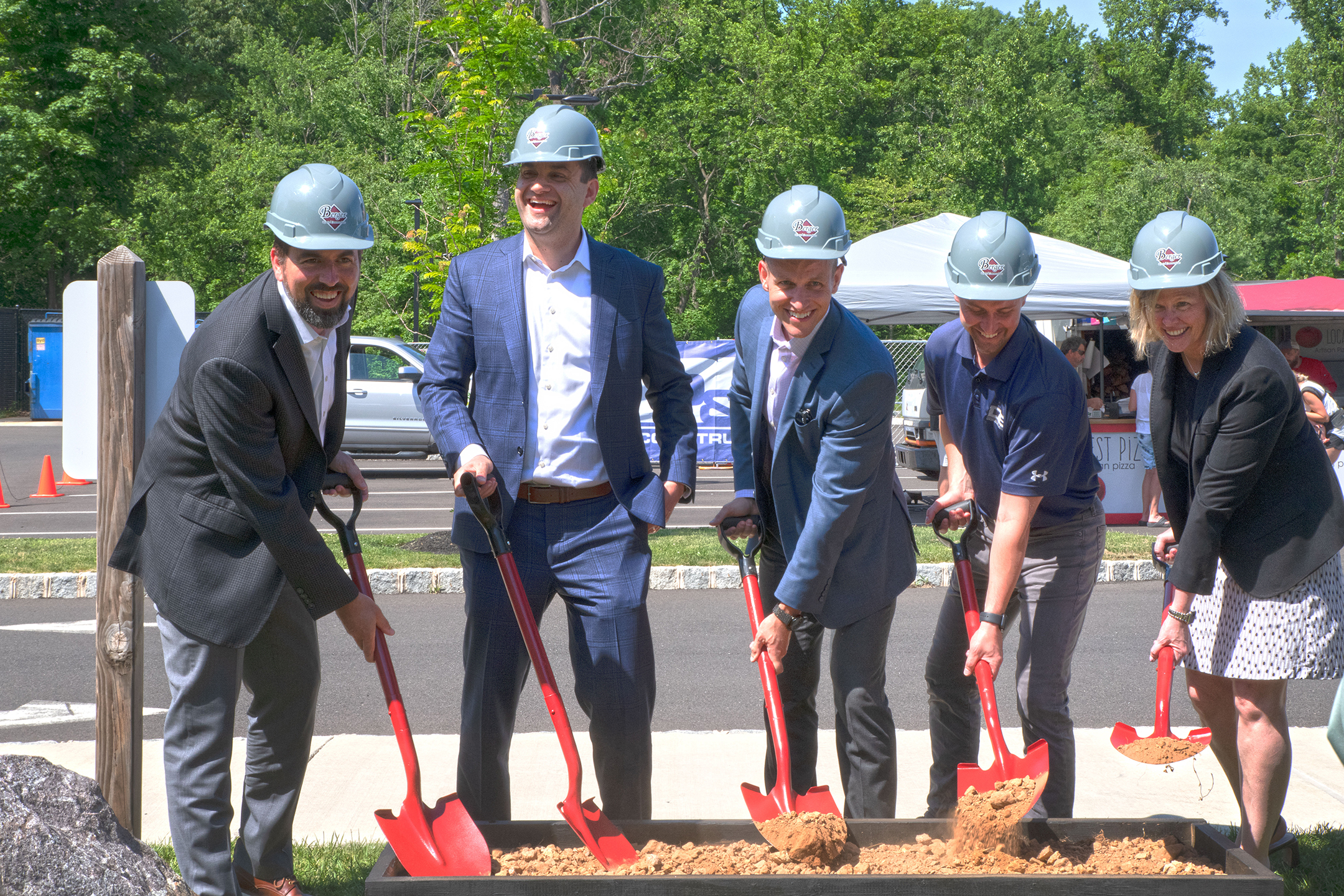 The 50 additional apartments being added to the property will feature new one- and two-bedroom layouts. A package room in the lobby brings added convenience to future residents, and charging stations for electric vehicles will be made available to all residents of Butler Square as the company continues to evolve its communities. Efficiency and modernization are also top of mind inside each apartment, where you will find smart home technology that includes locks and thermostats and designer inspired finishes.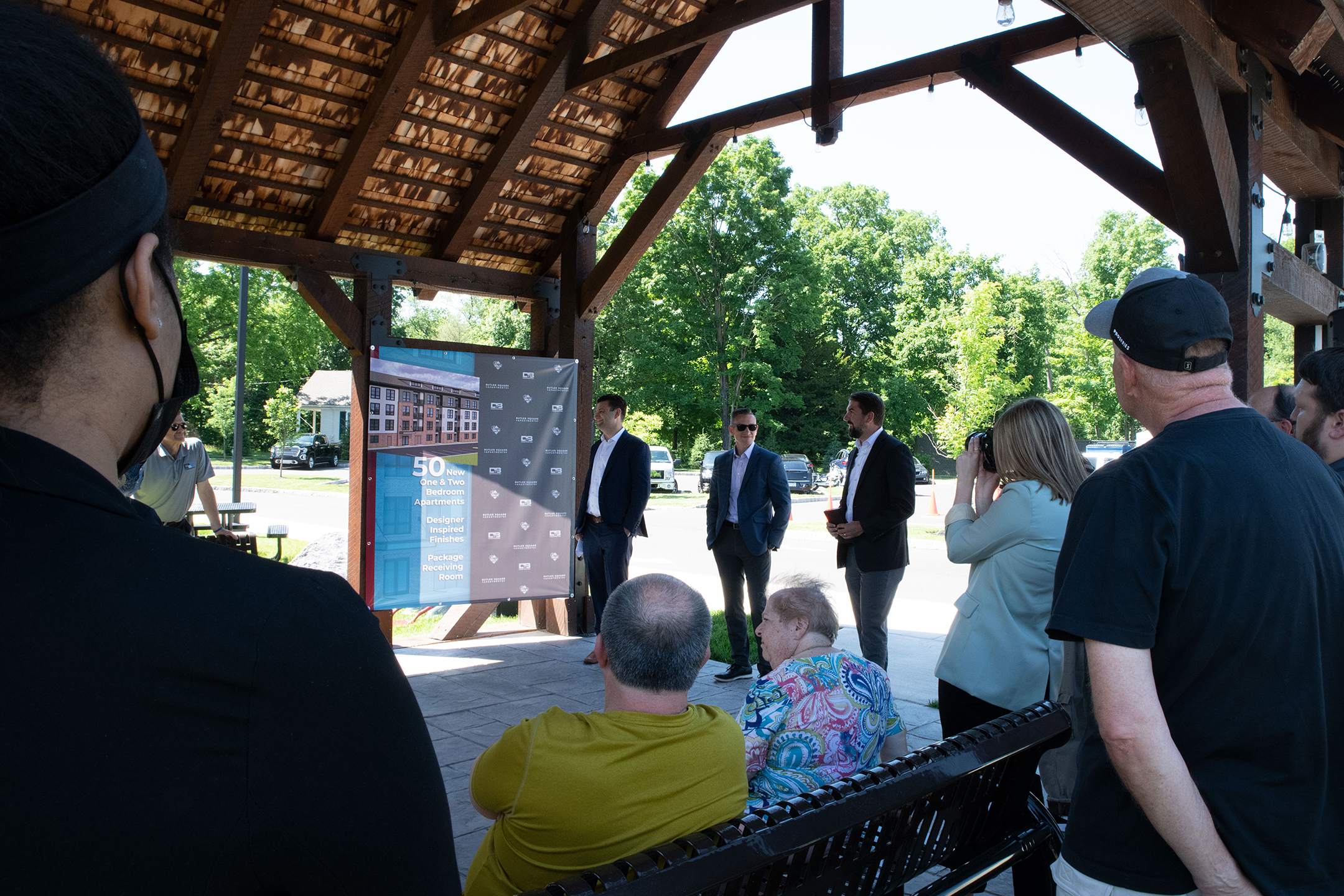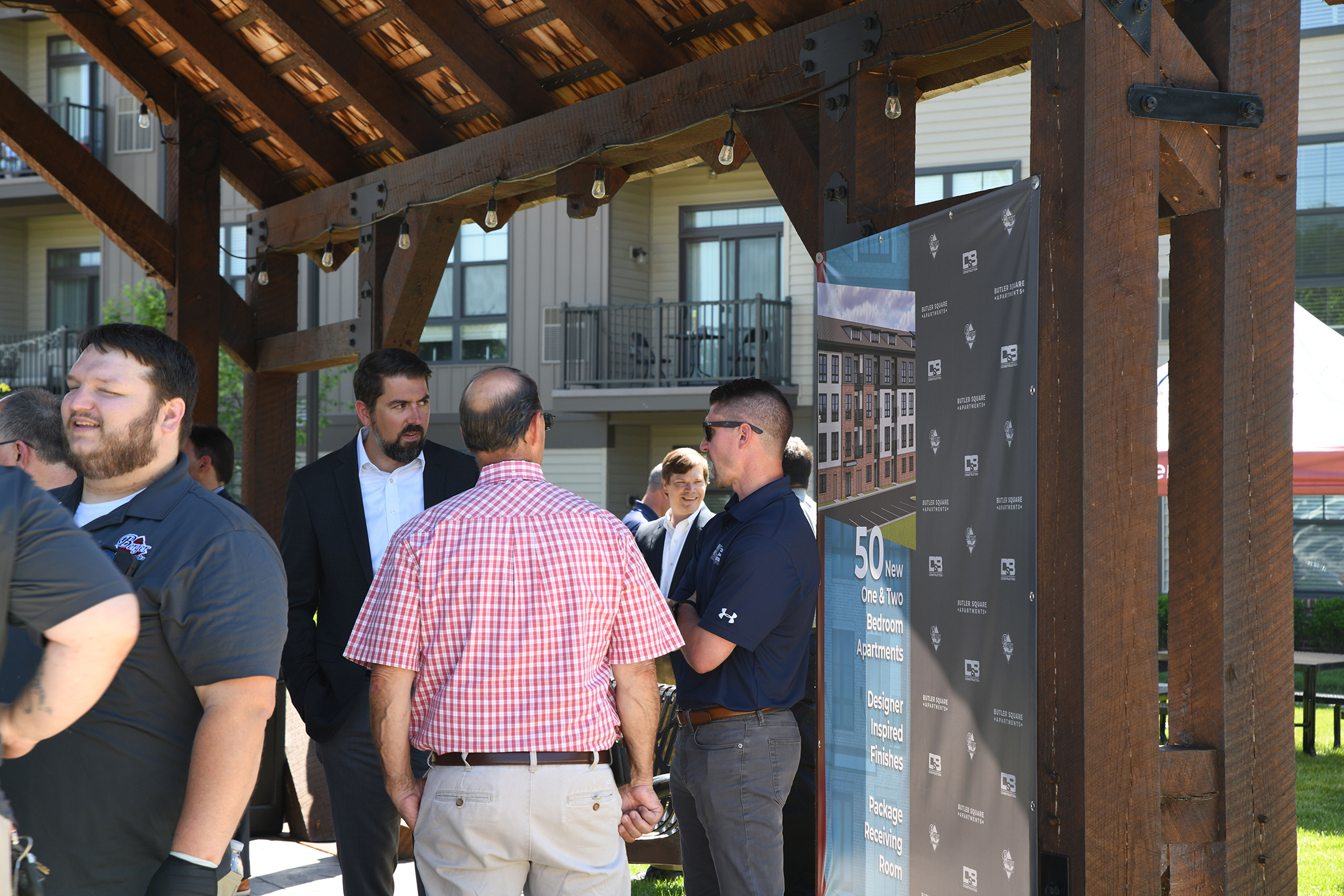 In attendance for the ceremony were members of Berger's team, current residences of the Butler Square property, the general contractor, D&B Construction, the project architect, Architectural Concepts, PC, Peaceable Street Capital, and members of the New Britain Borough, including Council Vice President Mr. John Wolff Jr. The company was also grateful to have their nonprofit and relief fund Hope & Door, whose mission is to help families in crisis avoid homelessness through rental assistance, in attendance. "Our goal here is not just to provide housing, but to accommodate residents through extreme flexibility, and provide the highest level of customer service," said the company's CEO, Dan Berger. The event concluded with a ground breaking to memorialize the day and delicious refreshments from two local food trucks – Local Harvest Pizza and Sweet Pea Ice Cream.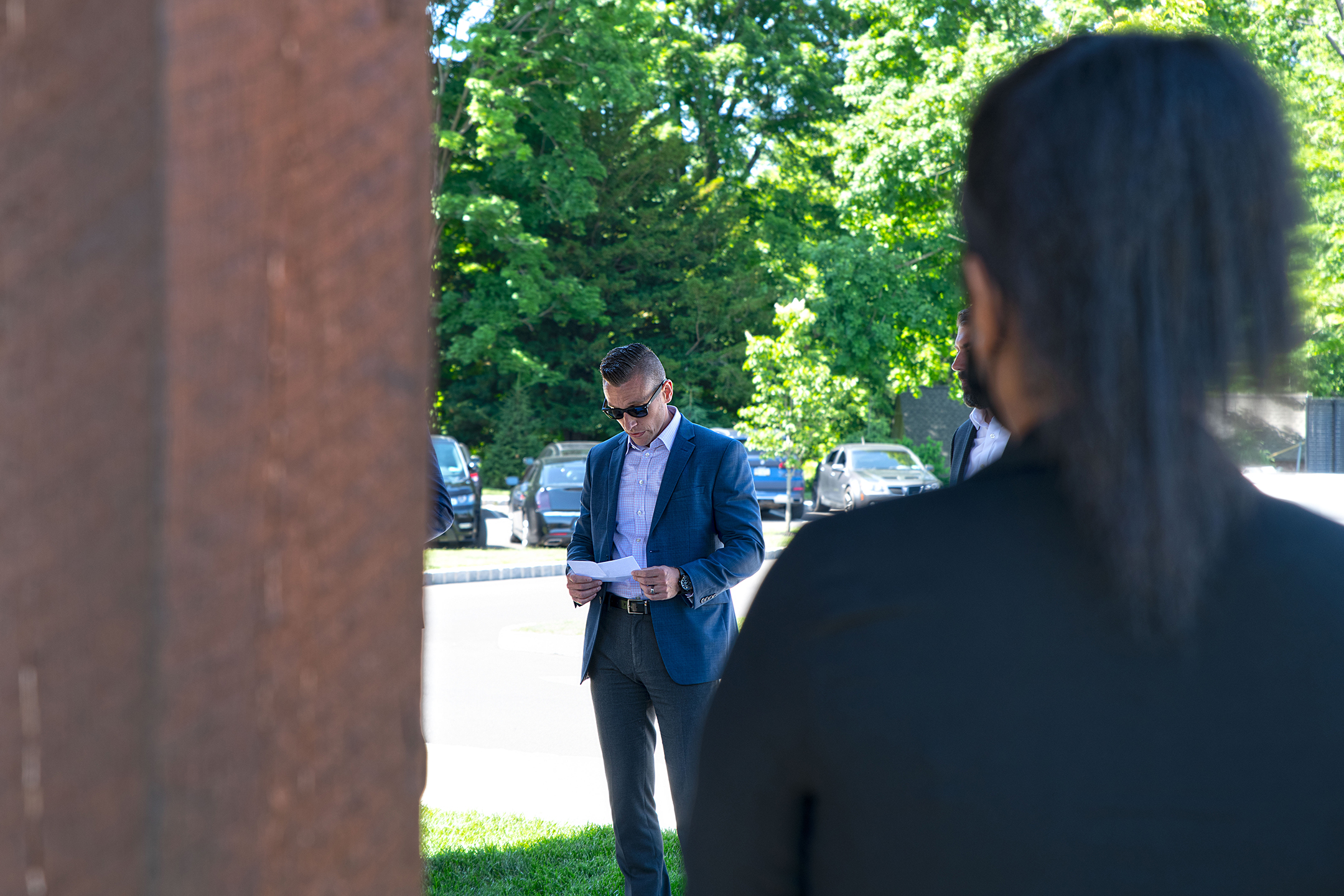 Matt Johnson, Director of Development at Berger, sent his appreciation to the New Britain Borough and D&B Construction during the ceremony, stating: "It truly has been a streamlined process thanks to New Britain Borough. Another great partnership we have is with D&B Construction. When we took ownership of Butler Square it was with the hopes that we could further expand the space and bring more residents to the community. With their help that vision is well on its way to becoming a reality."
This project comes as the company celebrates their 50th anniversary and a year of a tremendous amount of growth, with 50 apartment communities currently under their belt. According to Wayne Everett, Vice President of Acquisitions and Asset Management at Berger Rental Communities, "Through our growth we have been able to combine the personal touch and the entrepreneurial spirit of a smaller company with the sophistication, expertise, and technology of a larger organization."
Dan Gring, Chief Executive Officer of D&B Construction, commented on the fact that Berger Rental Communities embodies the same core values as the general contractor: "At D&B we make a conscious effort to partner with those who share our 'we care' mentality. This extends from everyone to our clients and employees, to our extended team of trade partners and suppliers. Our main core value is 'People and relationships matter most.' Upon meeting the Berger team, we instinctively knew they were an organization centered around people just as we are. Their customer-centric approach easily explains why they continue to rank amongst the top in the nation for customer service in multi-family, and D&B is thrilled to be their partner through this continued growth."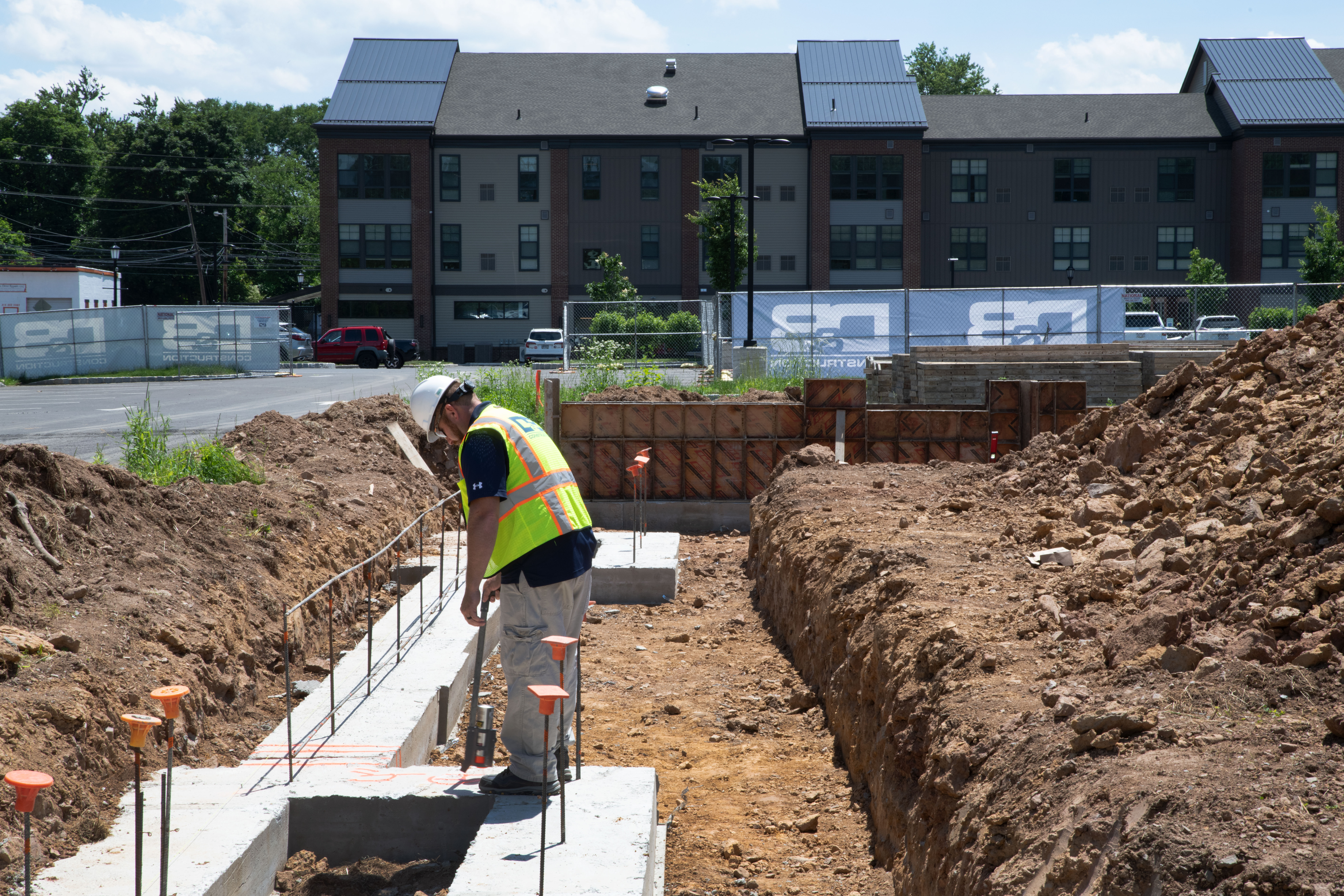 About Berger Rental Communities:
Founded in 1972, Berger Rental Communities has been a multi-family owner and operator for 50 years. At nearly 10,000 apartments, they are one of the top five largest management companies in the state of Pennsylvania, with a portfolio that extends into Maryland and Delaware. Berger is motivated by their philosophy that, "renting shouldn't be hard®". Their focus on service, innovation and culture has earned them the number one ranking in multi-family for customer service in the nation, and they are frequently rated amongst the top places to work in their industry. For more information on Berger Rental Communities visit rentberger.com.
About D&B Construction:
Founded in 2010 by Dan Gring and Brennan Reichenbach, D&B Construction has grown into one of the region's most trusted construction firms. Headquartered in Reading, Pennsylvania the company is driven by a commitment to quality and transparency. They have grown from the two founding members to over 50 employees with an additional office outside of Philadelphia to conveniently serve the Delaware Valley region. Today they are a full-service construction management firm offering a variety of services to commercial clients in the healthcare, multi-family, professional office, retail / hospitality, institutional, and industrial sectors. Delivering an individualized, superior experience to all of our clients, D&B is a team of genuinely good people who love to build and work hard, with their success built upon long-standing relationships anchored in honesty, trust, and fairness. Leveraging vast design and build experience, D&B is the conduit for business owners, corporations, and developers looking to enhance the places in which they work, grow, and invest. Completing projects safely, within budget, and on time to minimize any disruption to business is always top priority. For more information, visit online at: dbconstructiongrp.com.