For this quarter's trade partner spotlight, we are taking a visit to Fleetwood, PA, where AP Merkel Inc. has resided since the 1890's. AP Merkel is a four-generation company that offers plumbing, heating, and cooling services. They have come a long way since Augustus P. Merkel first founded the company over 100 years ago. AP Merkel first started out as a company that built farm implements, such as machines that would harvest crops. They are well known for manufacturing grain separators known as threshing machines.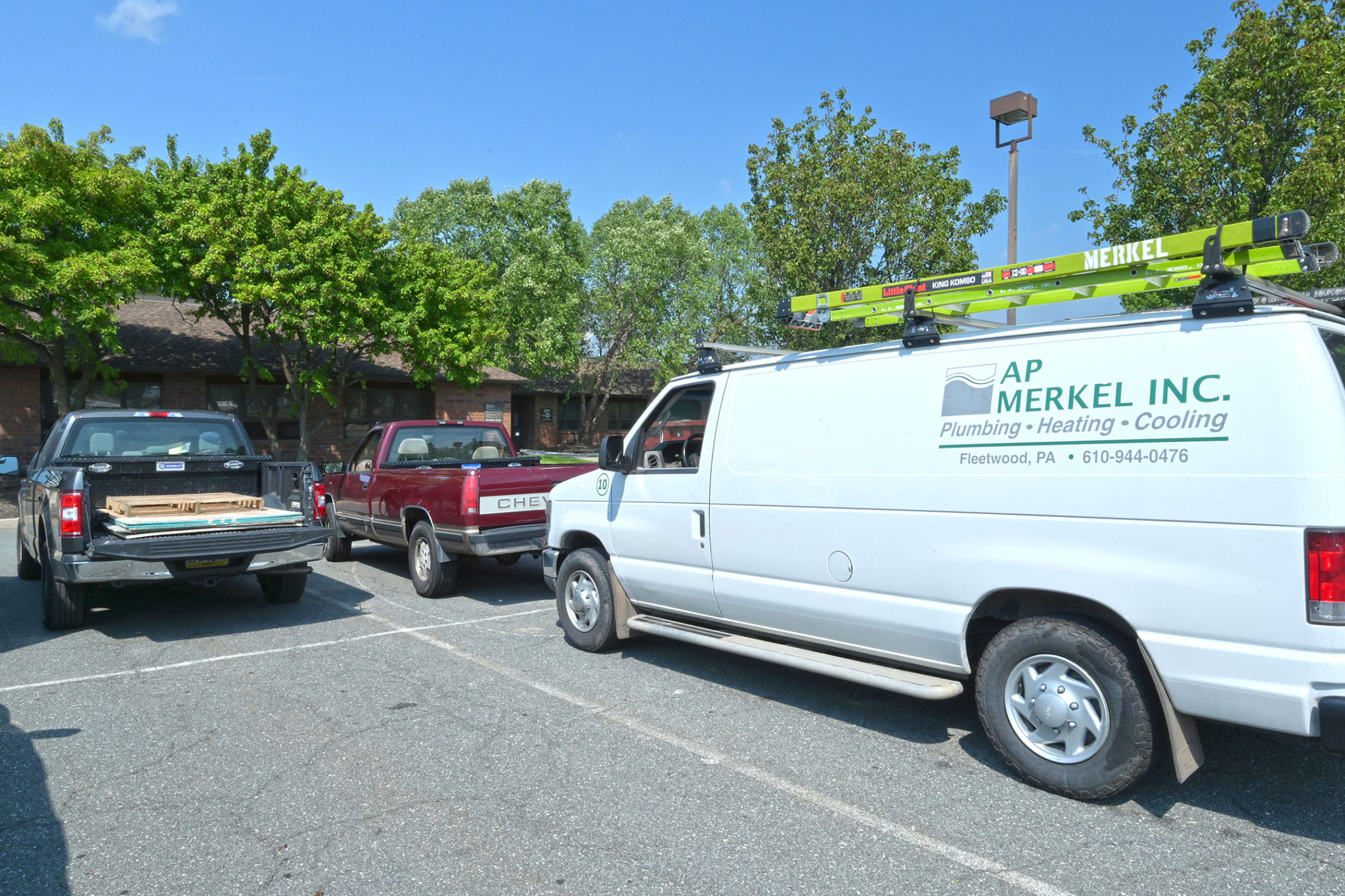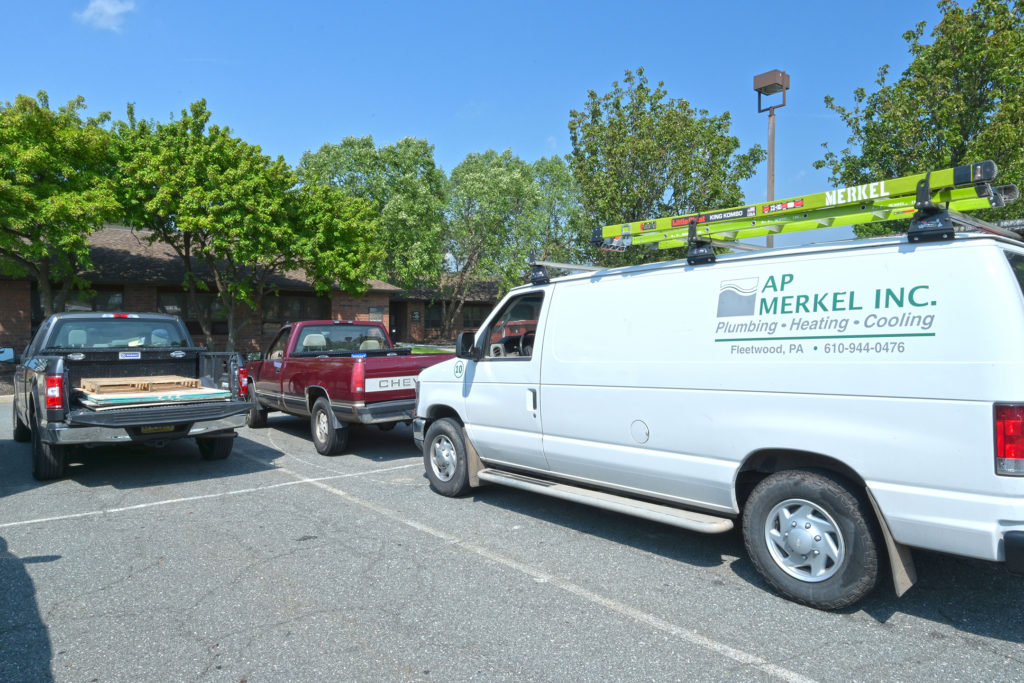 Their transition into the HVAC world all comes down to a smart, strategic business move. "Eventually, all of these farms that AP Merkel was working with needed heat," explains Nate Lobb, an Estimator who has been with the company for 10 years. One thing led to another, and eventually the company added plumbing into their wheelhouse. Approximately 30 employees later, "the rest is history," sums up Nate.
Today the company is run by Pete Merkel, standing President, and busy with approximately 50 commercial jobs a year. Nate is usually efficiently juggling 20 or so jobs at a time, which he enjoys. "I like the diversity of projects we work on. We do everything from senior living, to coffee shops, to dentist offices," he explains. Nate also enjoys working through and overcoming the challenges that come with starting every new project. "Being involved in a job from when it is just a concept in budgeting to when it is complete is something I always enjoy," he says.
Nate, who received his plumbing license about five years ago, grew up in a construction environment. "My dad was always in construction. I had an interest more in the mechanical / HVAC and plumbing side of things," he explains. Nate earned his Environmental Studies degree from Temple University in Philadelphia, PA. While in college, he interned for a company in Philly doing HVAC work and ended up coming back to the Fleetwood area and continuing his career at AP Merkel.
Nate stresses the fact that now is a great time to get involved in the industry. "There is a HUGE need for young, licensed tradespeople. There are few young people getting into this field right now. Get your license when you can, take it seriously, communicate, and you can have a great career," he urges.
One young individual who has impressed Nate is D&B's Superintendent, Ryan Hummel, who he has worked with since D&B Construction and AP Merkel established a relationship within the past year. "He has been really helpful and knows the industry, especially for being a younger guy. Ryan is really on top of it and not afraid to pick up the phone and check on something with us. We can talk through things and work it out. It is clear he takes his job serious," explains Nate.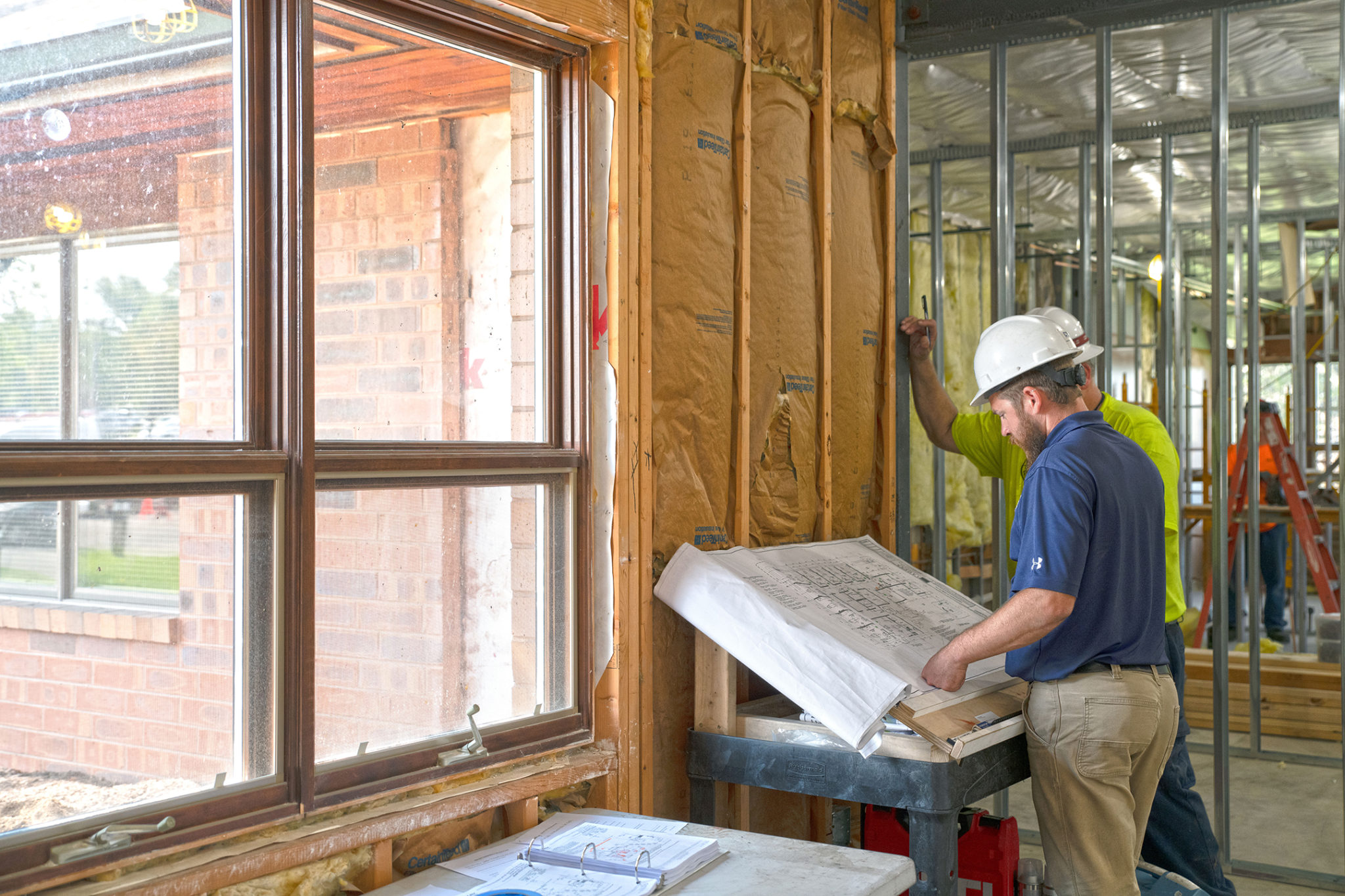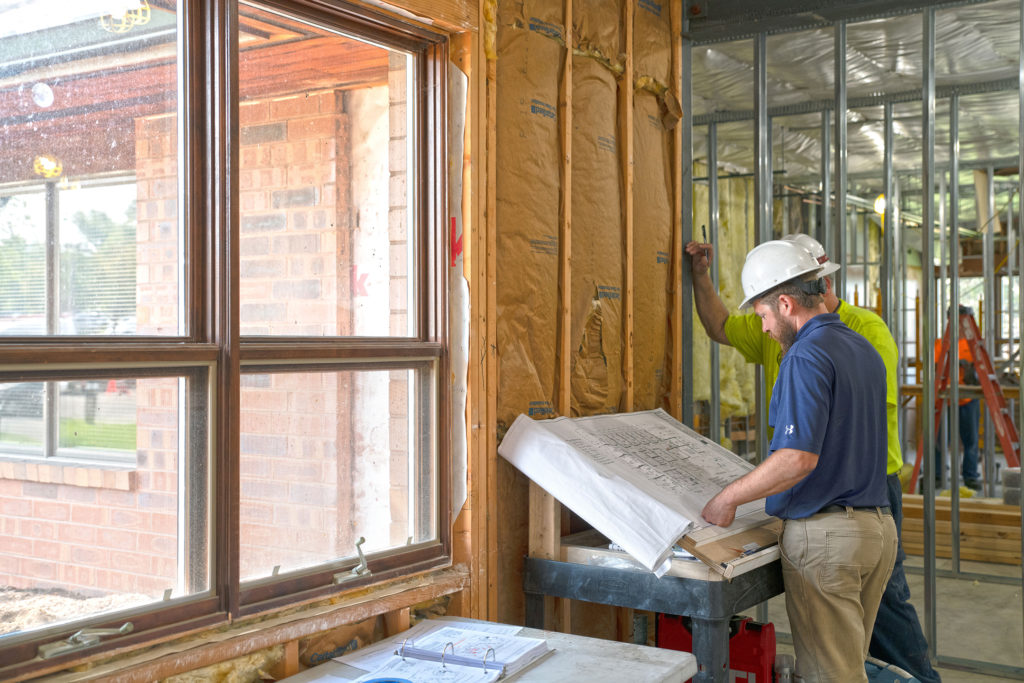 This feeling of open lines of excellent communication is just as strong a value for AP Merkel as it is for Team D&B. When we asked Ryan what he likes about working with AP Merkel, he summed it up simply in one word: "Everything." However, what stands out most to Ryan is "their level of communication and coordination from their office staff to the field staff." His experience working with AP Merkel over the last year has shown him that "they run a tight ship."
An example of this can be found at one of our healthcare projects currently in active construction, Grove Dental Pediatrics. Ryan has worked with Nate and Tom, AP Merkel's Superintendent who has been with the company for around 25 years. "I bid the Grove job, completed estimating, submittals, and the purchasing of equipment and piping, and Tom took it from there and is currently managing the actual job," explains Nate.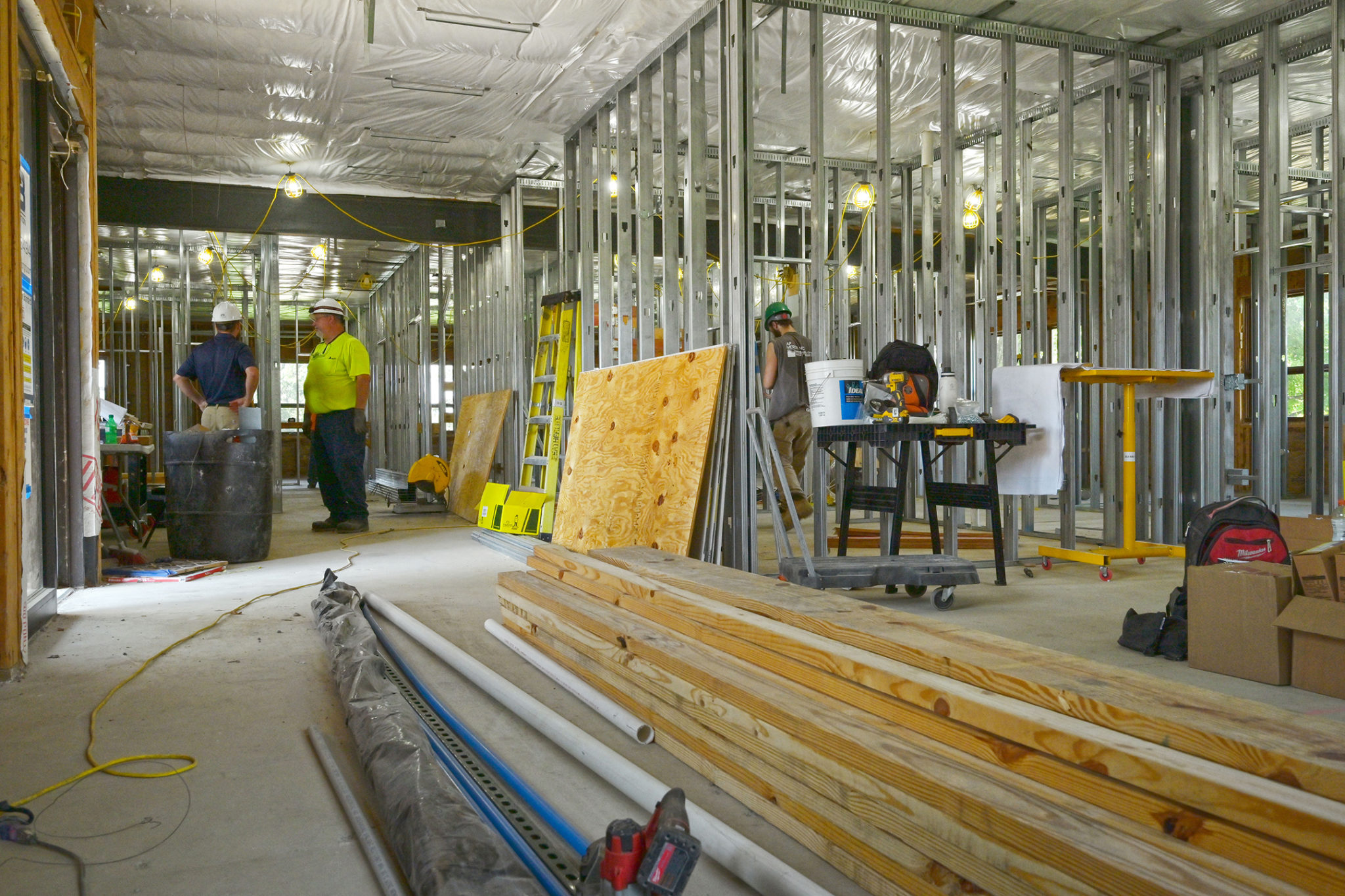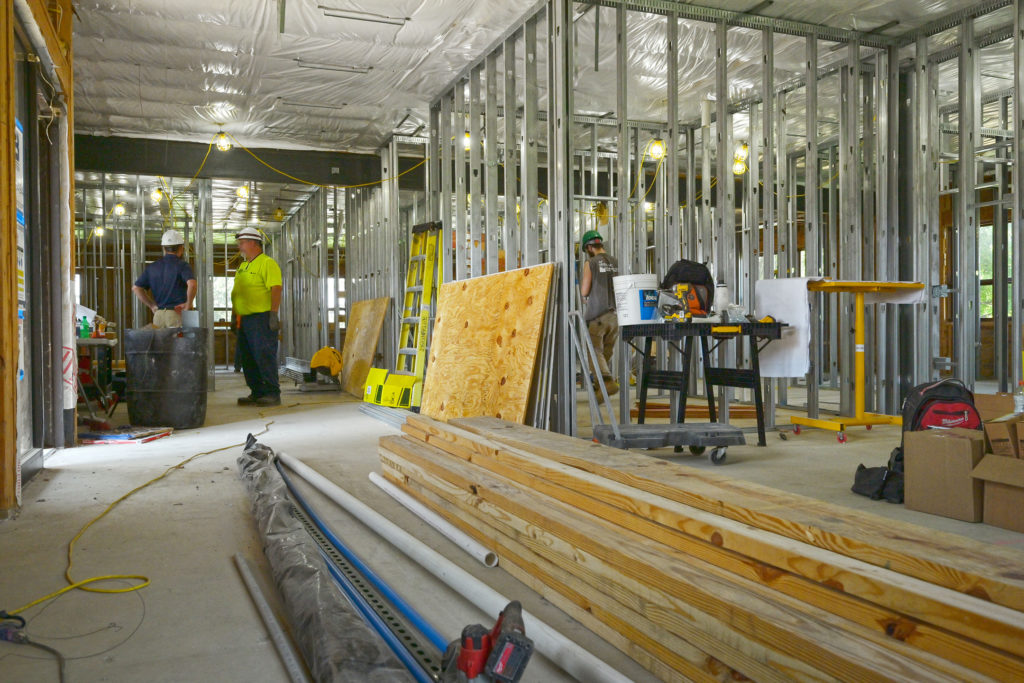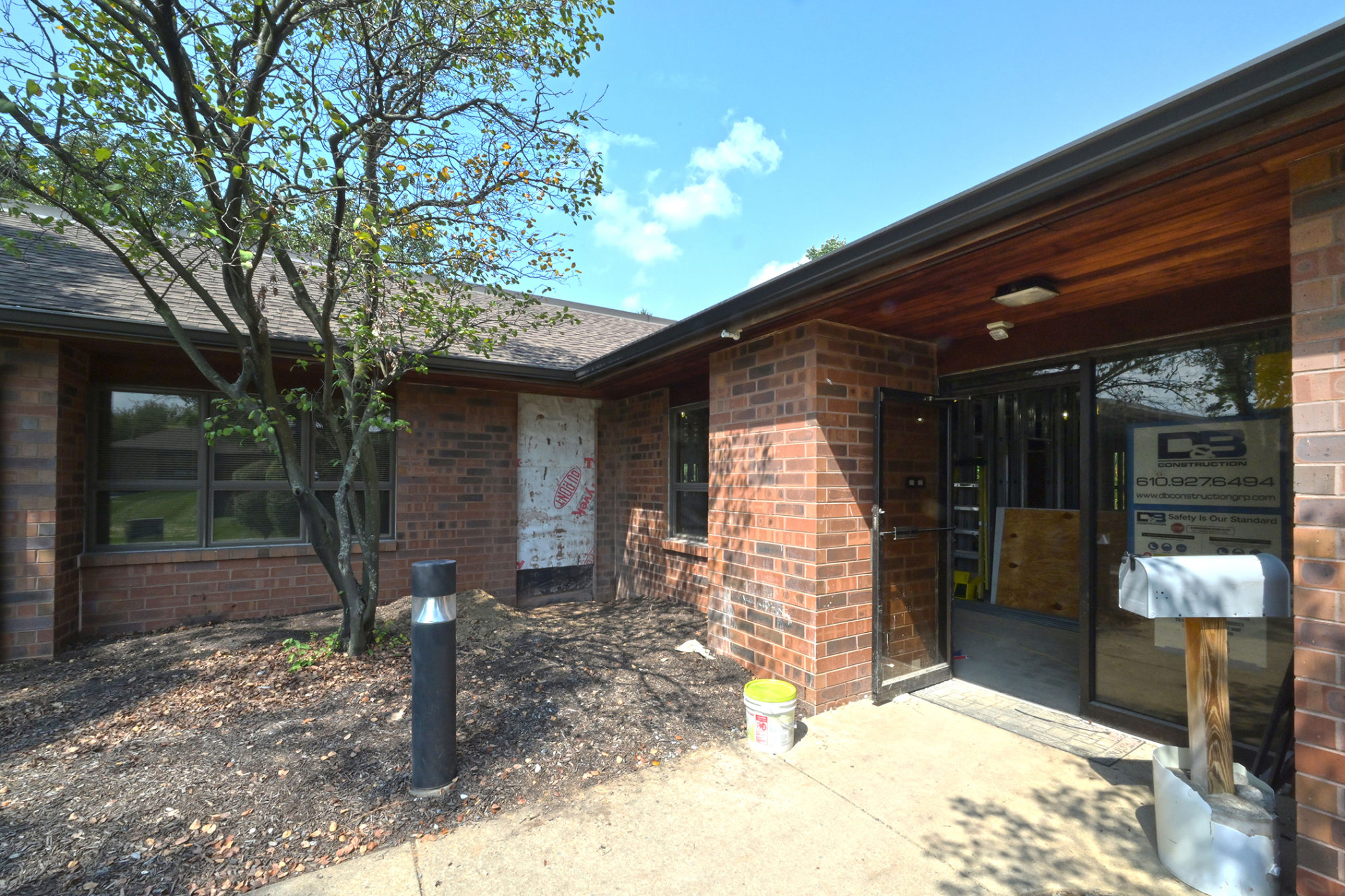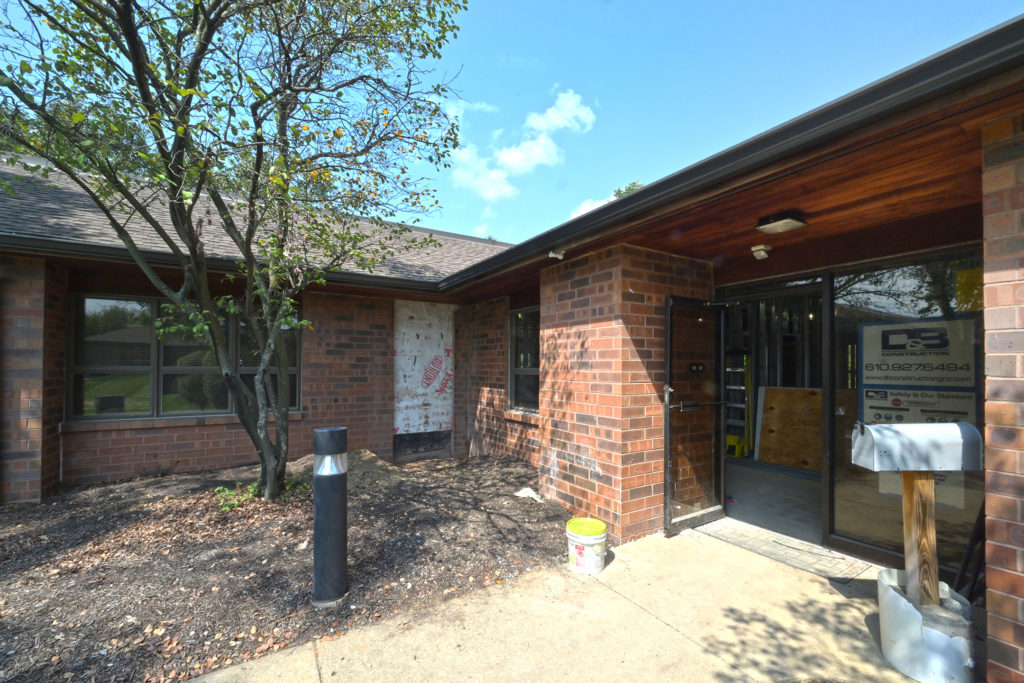 One highlight of this 3,700 SF medical office space? "This project has medical gas piping, which is something we don't deal with that often. This type of piping has to be put in very clean. It has a special fitting with a braised fitting joint. The key is to keep it clean, so when we start to install it we have to flush it with nitrogen gas," explains Nate.
We recently visited this healthcare project in Wyomissing, PA. Here's some photos of AP Merkel team members, Andy, Zach, and Scott, their lead plumber, working to keep the job running smoothly and safely with Team D&B: