D&B Construction's partnership with Quality Buildings, a commercial framing contractor, began this year through their work on Kennett Pointe, a ground-up mixed-use property currently under construction in Kennett Square, PA.
Elmer Zook, Founder and President of Quality Buildings, has been part of the industry for 18 years now. "We like expanding our client base as well as building new relationships in the construction industry. D&B came on our radar a few years ago as a fast-growing player amongst other GC's," he reflects.
The fruition of Quality Buildings' relationship with D&B began as a culmination of a handful of work connections, including having known our CEO, Dan Gring, through their involvement at Lancaster Berks Next Gen Construction Connect. At Kennett Pointe they supplied a complete furnish and installed a framing package that included manufacturing of pre-fabricating wall panels, floor and roof trusses and installation of the windows and doors.
"Quality Building produces quality work, and they are easy to communicate with. It is always a pleasure working with them, and I would work with them again in a heartbeat," says John Ruza, Senior Superintendent overseeing the jobsite in Kennett Square.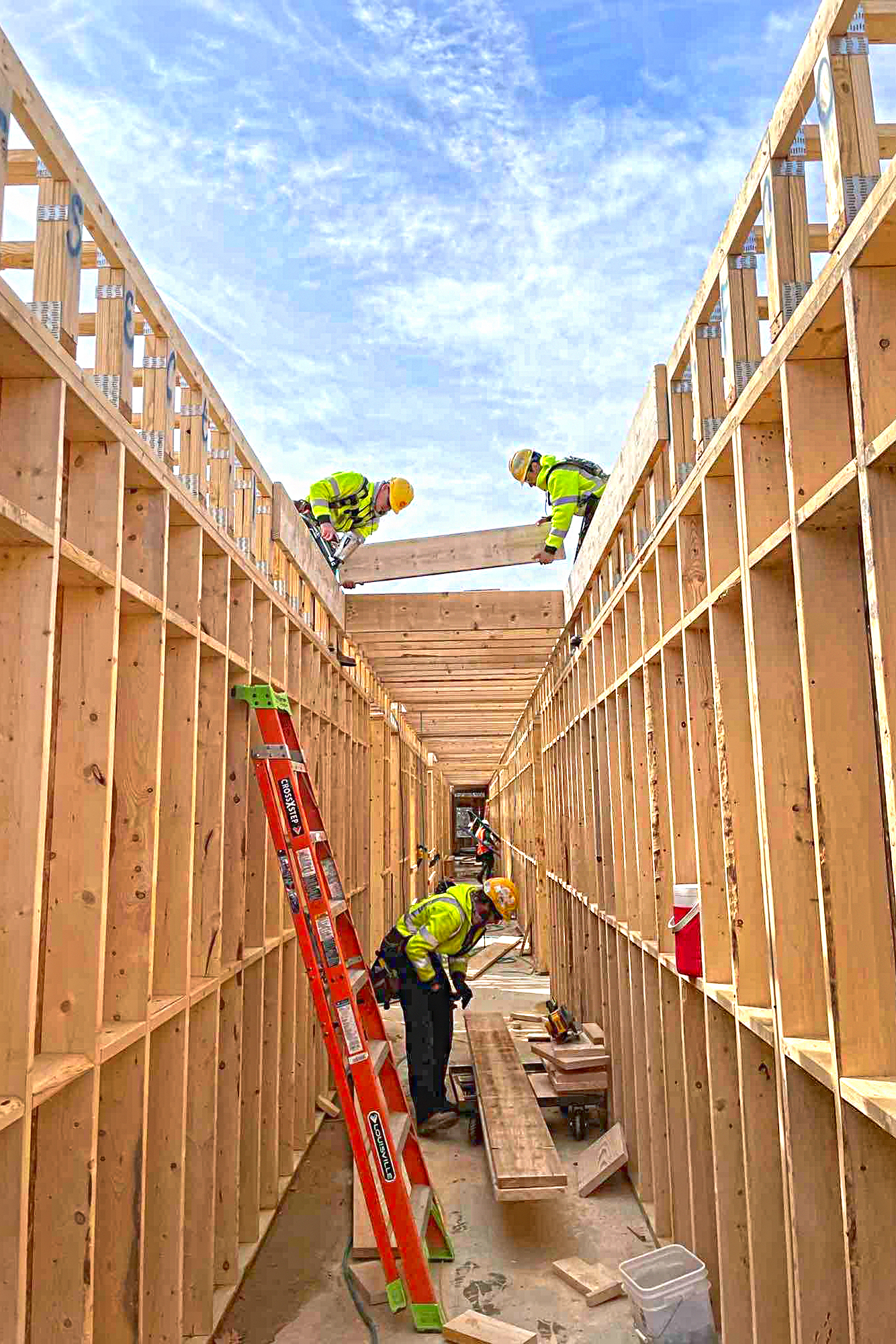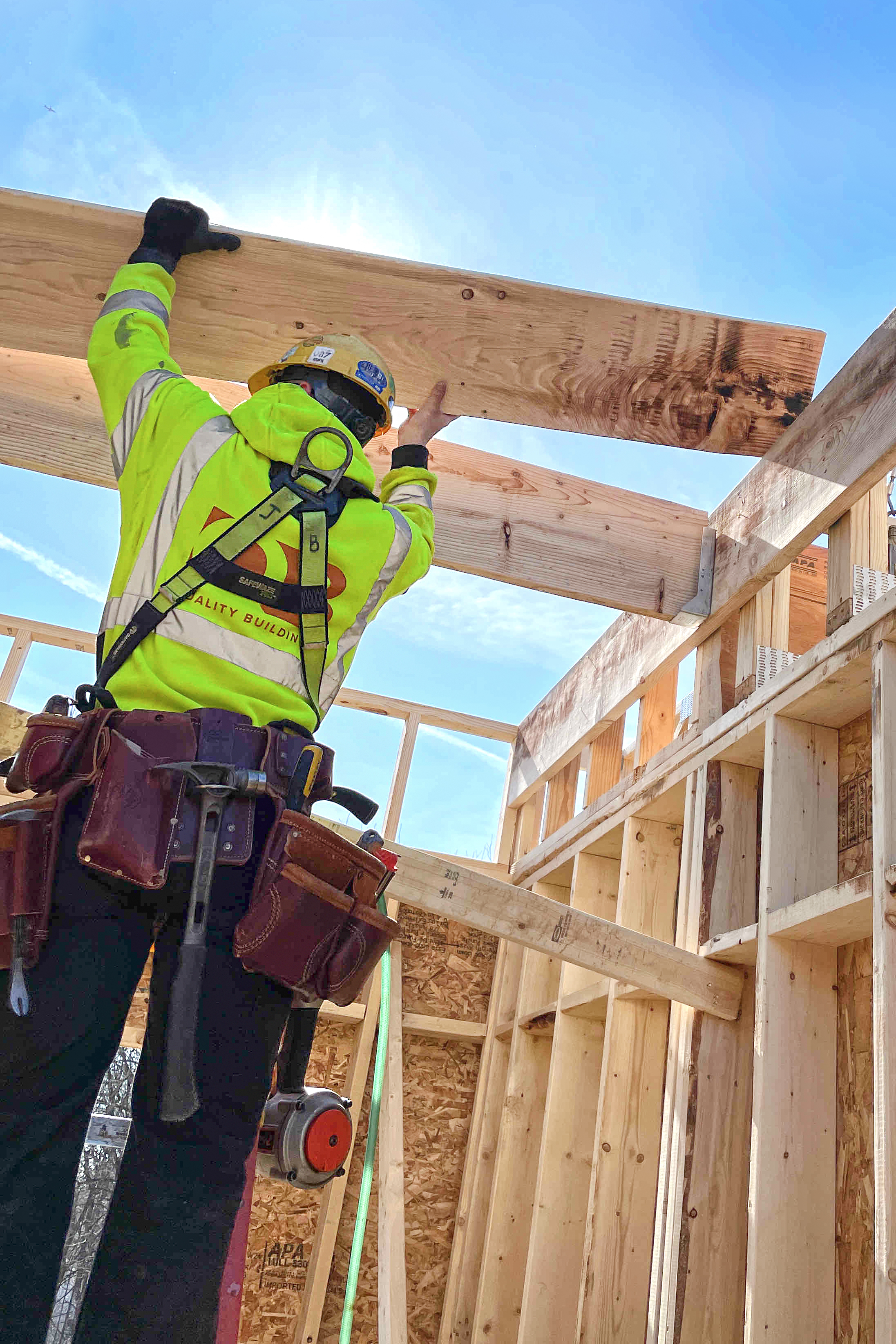 About Quality Buildings:
This turnkey framing contractor was founded in 2008 as a home improvement contractor and Agricultural/Equestrian facilities design and build contractor. They've built many custom designed horse barns and riding arenas in NY, NJ, DE, MD, and VA.
Having experience in design and build as a contractor, coupled with a desire to work closer to home versus constant traveling, commercial framing seemed to fit well with their philosophy of working together as a team with other trades to deliver a well-planned project. In 2014, their sole focus became commercial framing for multi-family apartments, senior living and hotels. Completing between 12-15 projects annually, the company has an annual gross revenue of $20,000,000+ in the multi-family, senior living and hospitality sectors. Quality Buildings started pre-fabricating wall panels out of their own facility and continued to expand.
Today, Quality Buildings specializes in offsite pre-fabricated building components, as well as framing components, wall panels, floor trusses, roof trusses and all needed equipment and labor for a complete framing system. Offering VE options and full 3D modeling capabilities for clash detection, as well as BIM modeling with other trades, they are acknowledged as a leading innovator in wood framing. They also offer structural engineering and Mass Timber construction. Their commitment to provide customers with the finest craftmanship continues to be their anchor 14 years later. Quality Buildings has an employee count of 42, consisting of VDC designers, project managers, pre-fabricated wall panel manufacturing and field carpenters. They also have a steady base of subcontractors they know they can turn to for their larger projects.
"We pride ourselves for having more attention to detail and a higher level of service than our competition," explains Elmer. "We are the experts in wood framing and strive to present ourselves as such. Every department within Quality Buildings has an in-depth knowledge of wood framing. Our designers are the linchpin of our projects being successful and have an extensive hands-on experience with building these projects in the field."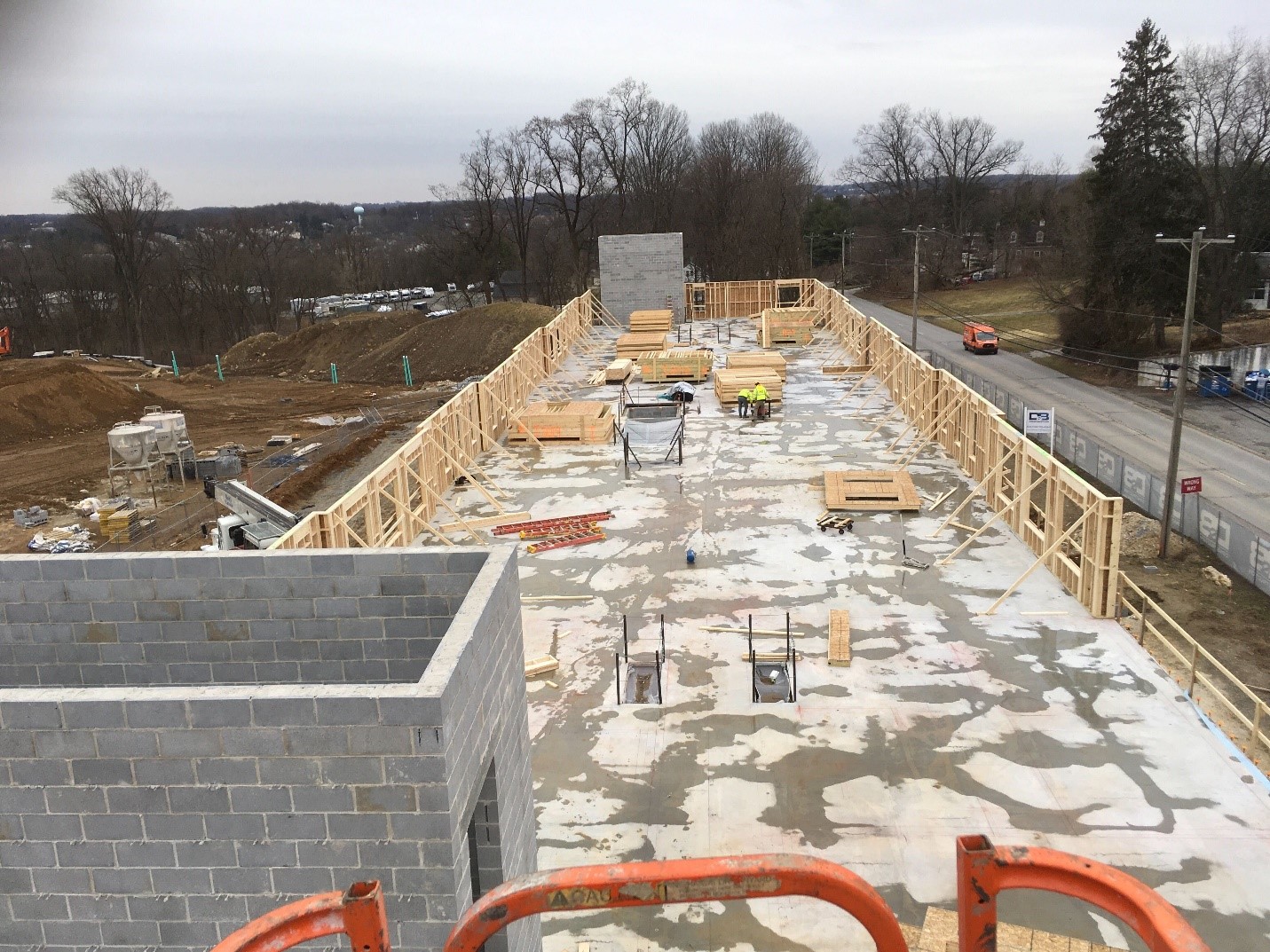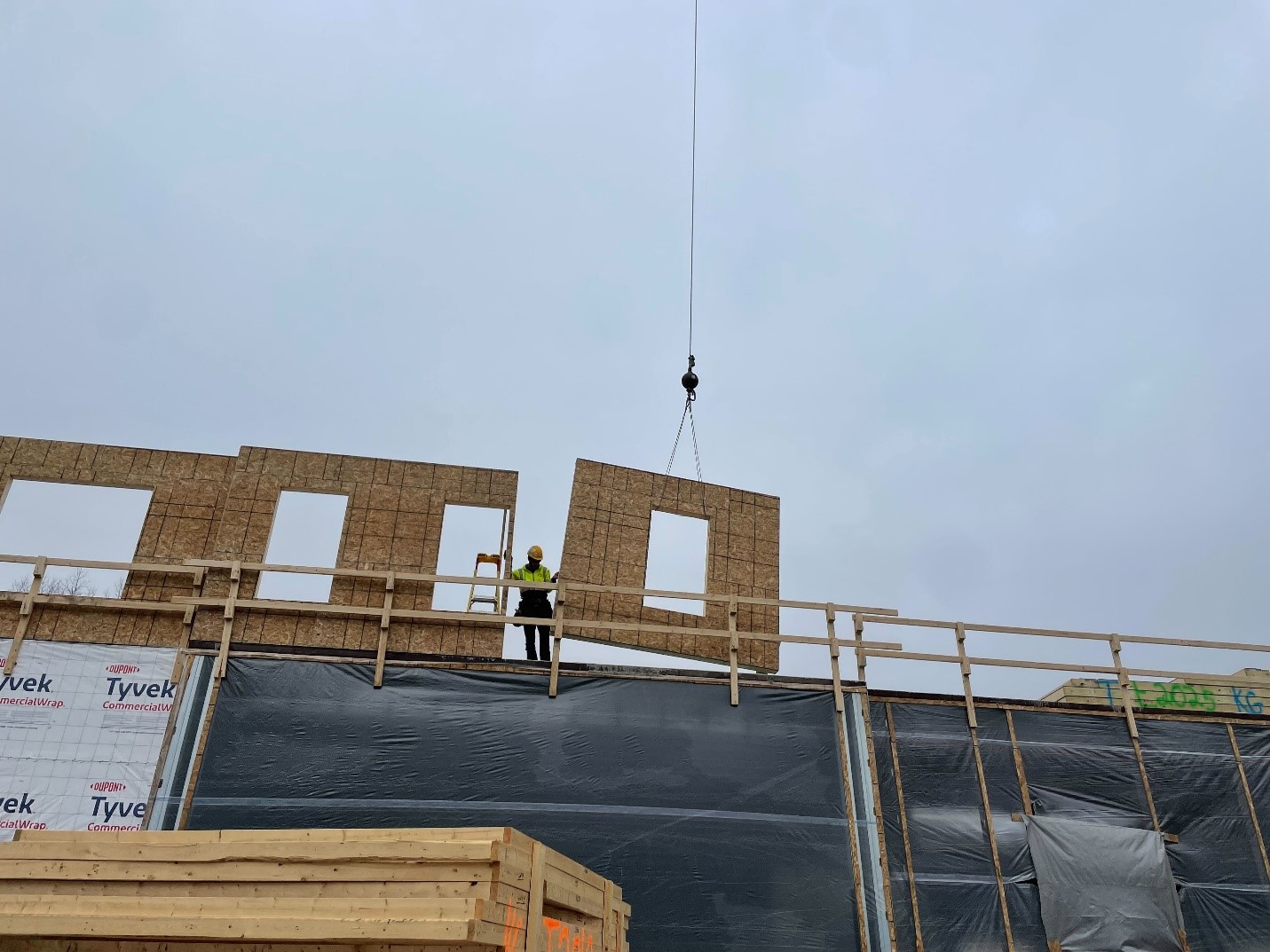 Q&A With Elmer Zook, Founder and President of Quality Buildings
Q: What's the best piece of advice you would give to others looking to get into the industry?
A: "Learn as much as you can about the trade you are a part of and about the trades around you that need your collaboration to do a good job and offer a stellar service.  Care about your craft and treat people with respect."
Q: What do you love most about working in the industry and why?
A: "I love working in the industry and providing a service that goes above and beyond just showing up and swinging a hammer. I love that our team is intentional about getting into the nuts and bolts of a project and finding new and better ways to get the job done."
Q: Anything else you'd like to add?
A: "We appreciate D&B entrusting QB with being your Framing partner on this project and look forward to many more in the future."