It's hard to believe it has already been one year since we completed renovations that converted two existing administrative office spaces into a state-of-the-art orthodontic office! Aside from this healthcare project's stunning design, this project was special to us because it was the start of Wyomissing native and local orthodontist Molly Hottenstein's dream of owning her own practice. Molly knew she wanted to be an orthodontist since high school. It was then that she shadowed various doctors because she always knew she wanted to work with people in the medical field. She shadowed an orthodontist and immediately knew it was for her. "I loved the science behind making smiles beautiful… The perfect balance of physics and biology and art. I also loved being able to hang out with cool kids, teenagers and parents all day while really getting to form relationships with them over the course of their treatment. I loved that I could be part of an amazing community and hopefully make a difference in some of their lives," explains Molly.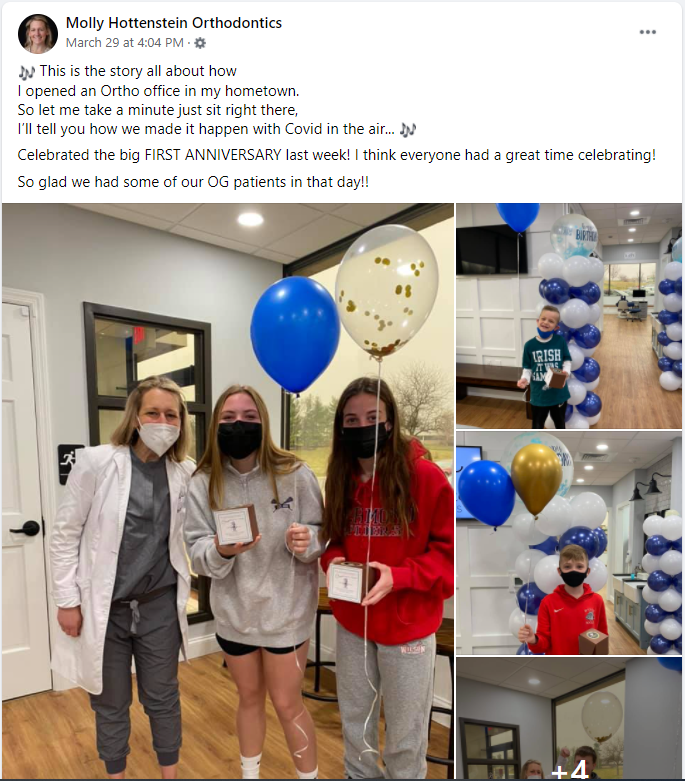 Now, she didn't always plan on opening her own office. That wasn't on the horizon until after she had worked four years as an associate at different offices. "It was then that I realized I wanted to bring something different to Berks County," she recalls. She dreamed of opening an office that offered patients something more personal and a bit slower paced, allowing for more one-on-one time. In doing this, her patients would become her friends and family, not just another case. "I wanted to bring a little 'Disney magic' to my office, making it a place people wanted to come. I wanted them to feel like there was something different about what we were offering, and the only way to do that was to take the plunge and create it." And take the plunge she did! It was the D&B team's pleasure to be able to watch Molly's hard work turn into a reality before her eyes through the construction of her one of a kind office!
Today, Molly Hottenstein Orthodontics is still loving their office as much as (if not more than) the day they first laid eyes on it. We've loved watching them grow since first opening their doors on March 10 of last year, and we are so happy to see them celebrating one year in their office space. Of course, it doesn't take a math whiz to figure out that the date Molly's business opened unfortunately coincided with state-wide shutdowns due to the spread of COVID-19. They actually had to shut down operations just two business days after their grand opening… Definitely not something that Molly was anticipating! In reality Molly and her team were planning two grand openings, one for the dental community and an open house for the entire community as a whole.
Like many local business owners, a lot of perseverance and adaptability from her team had to take place within the last year. We sat down with Molly to reflect on the rollercoaster of emotions that she and her team went through after having to shift gears from "grand opening of their beautiful office space" to "closing down operations due to a global pandemic" in a matter of just 48 hours. Here's what she had to say:
"It was heartbreaking and terrifying. I was six months pregnant and would walk around my empty, beautiful office and cry because I just wanted people to be able to use and enjoy it," recalls Molly. However, she didn't let herself wallow in her pity for long. "After a few weeks of crying, I pulled myself out of the pit" she says with a laugh. "Fortunately, the office is laid out in a way that I can easily keep families separated and manage the flow in and out."
Molly and her team continue to "learn, adapt and grow," just as any start-up would – pandemic or no pandemic. "Honestly, I don't have experience with any other start-up NOT during a pandemic," she says. Molly applauds her staff, who have been "incredible at adapting, learning and being flexible." The team of three has also received amazing support from the community and other dentists throughout the area. With a smile on her face, Molly says: "At this point, I feel like we are thriving despite the difficult timing!"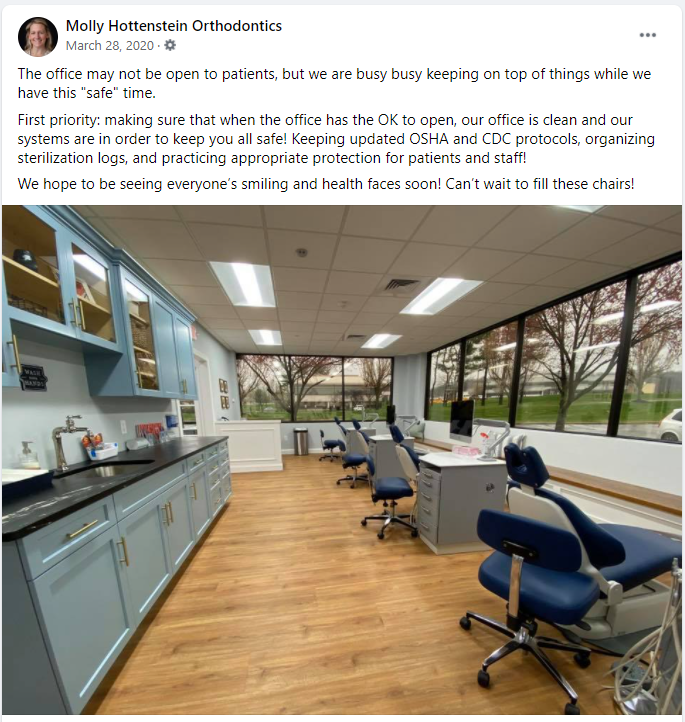 Transforming an Office Space to an Orthodontics Space
What all went into transforming Molly Hottenstein Orthodontics' office space into the area the community knows and loves today? The team at D&B actually renovated two separate spaces and connected them into one larger space. Molly recalls the spaces being "pretty much bare bones" when she first saw them. Even still, she fell in love with a few key elements that our crew kept and highlighted in her new office space. Molly knew she wanted to have a lot of natural light to help keep her office cheerful and bright. "I love spending time outside, and I wanted my staff to not feel like they were stuck in an office all day," she explains. Luckily, the space already had large windows around the exterior walls, and it was a no-brainer that they were here to stay. Another added bonus to these windows? Molly didn't have to worry about decorating bare walls! "I love that nature is my best decoration. The property management group does an amazing job keeping the area landscaped and clean, too," she says.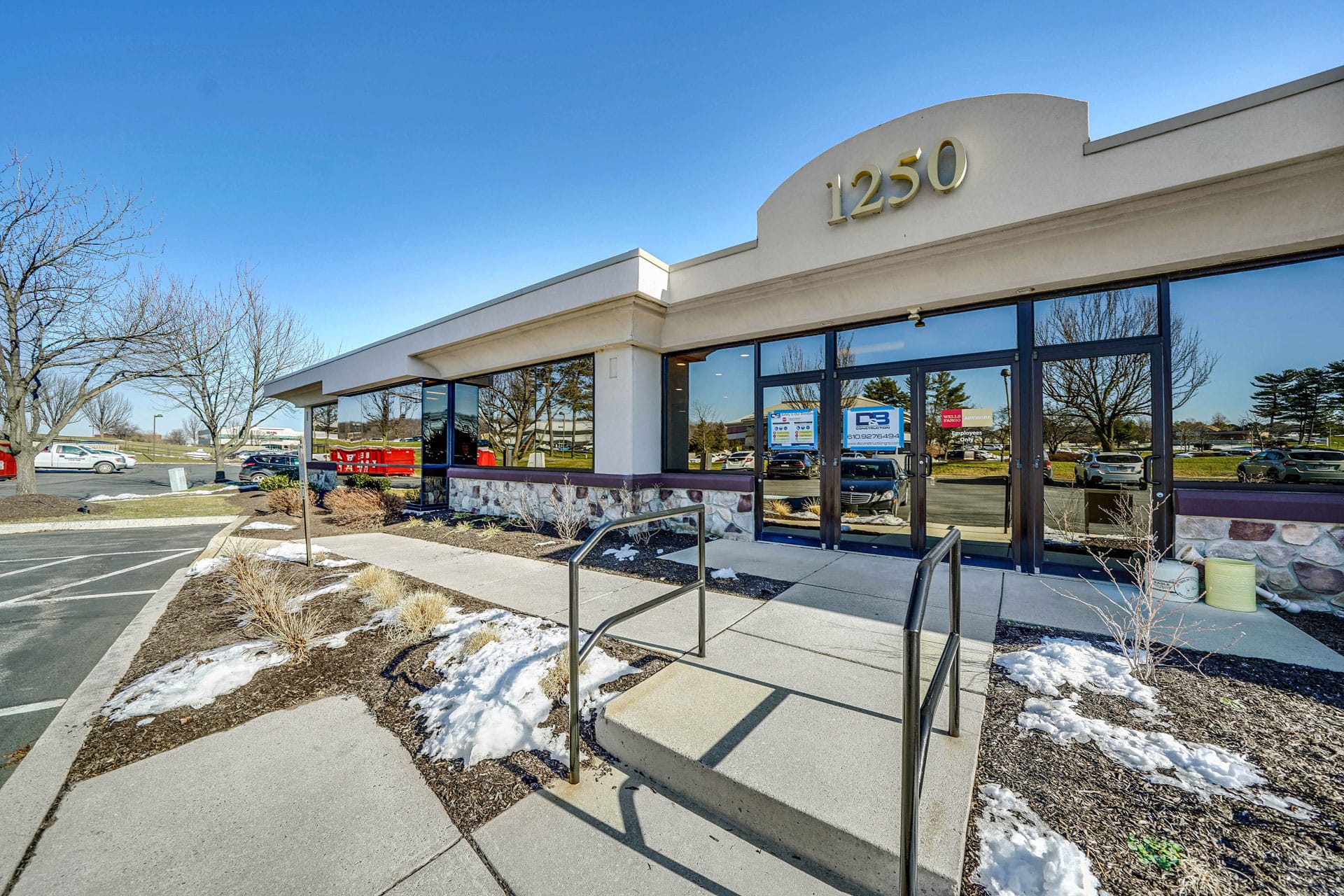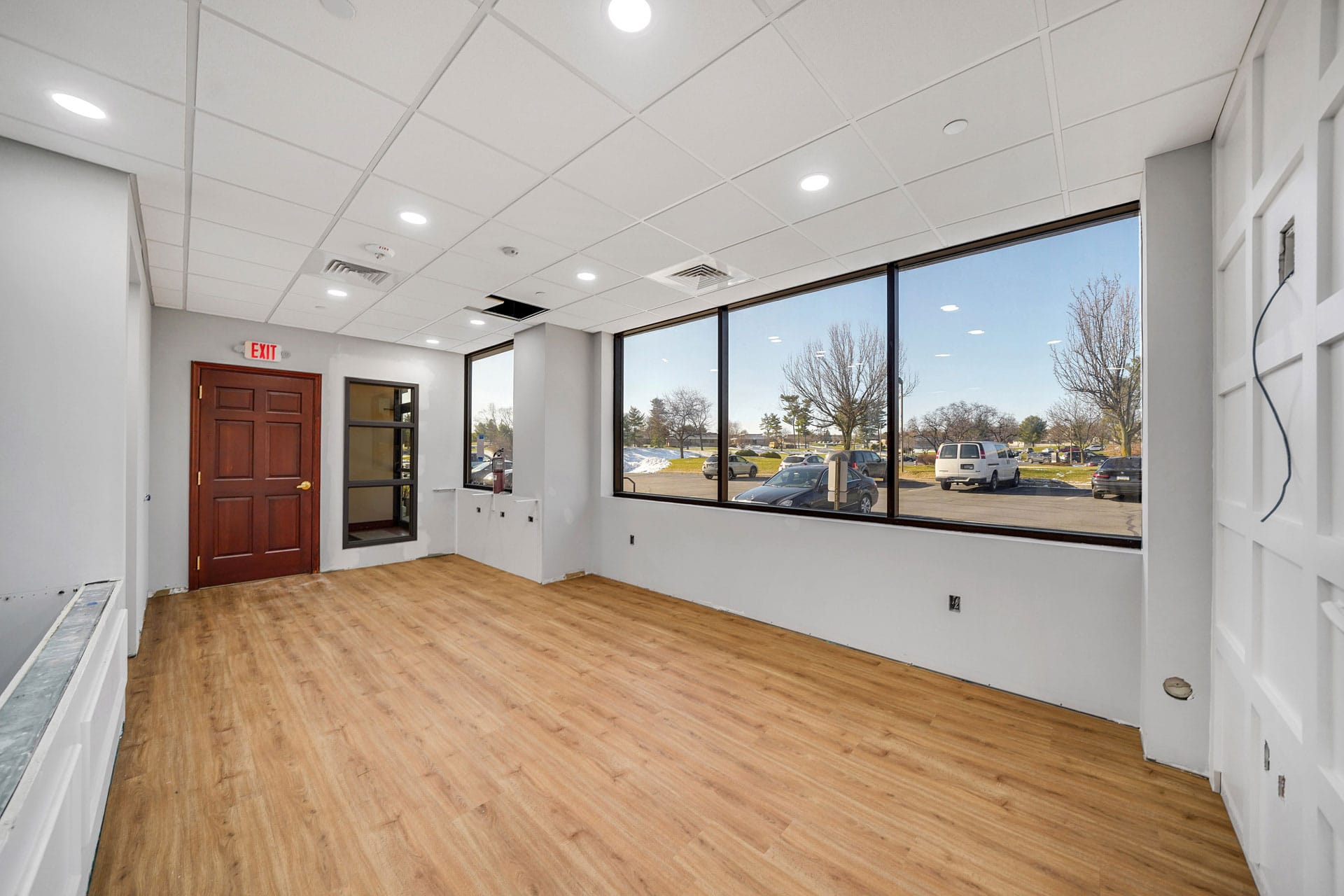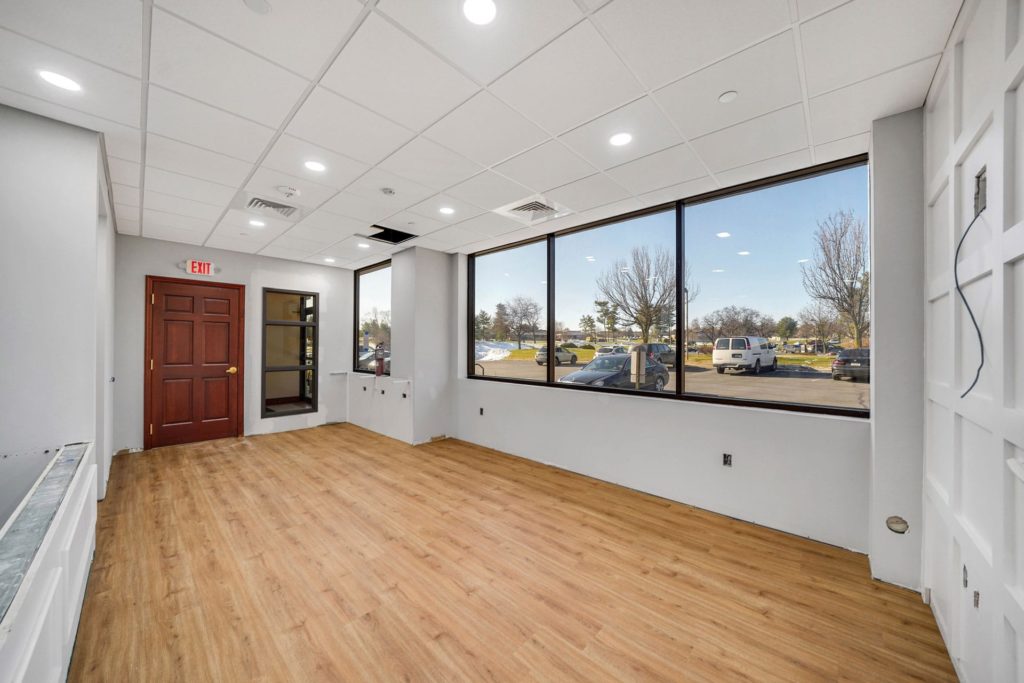 When it came to creating the vision for her office, Molly's husband, Kyle, was by her side! "We always had a very focused vision for the look and feel we wanted for the office," she recalls. "My husband and I are the perfect team because we have very similar taste. I have a very specific vision for the big picture and feel, while he is very particular and good at digging in to the details and making everything perfect."
It also helped that this wasn't their first rodeo. The couple worked together to decorate their home, and Molly's husband even completed their home renovations. "We really wanted to have a professional space that looked and felt more residential. We met with three potential contractors and D&B was the first that completely embraced and understood that!"
Molly and Kyle took care of the design and selection, while the D&B team gave this dynamic duo direction so it was easy for them to find exactly what they were envisioning. Molly recalls spending A LOT of time on Pinterest and Houzz looking at architectural and design aspects so they could gain an understanding of what they loved and wanted to incorporate into the space. Kyle even made an extensive PowerPoint showing all of the images and aspects they loved to illustrate where they wanted to utilize them. From there, D&B helped make the vision possible.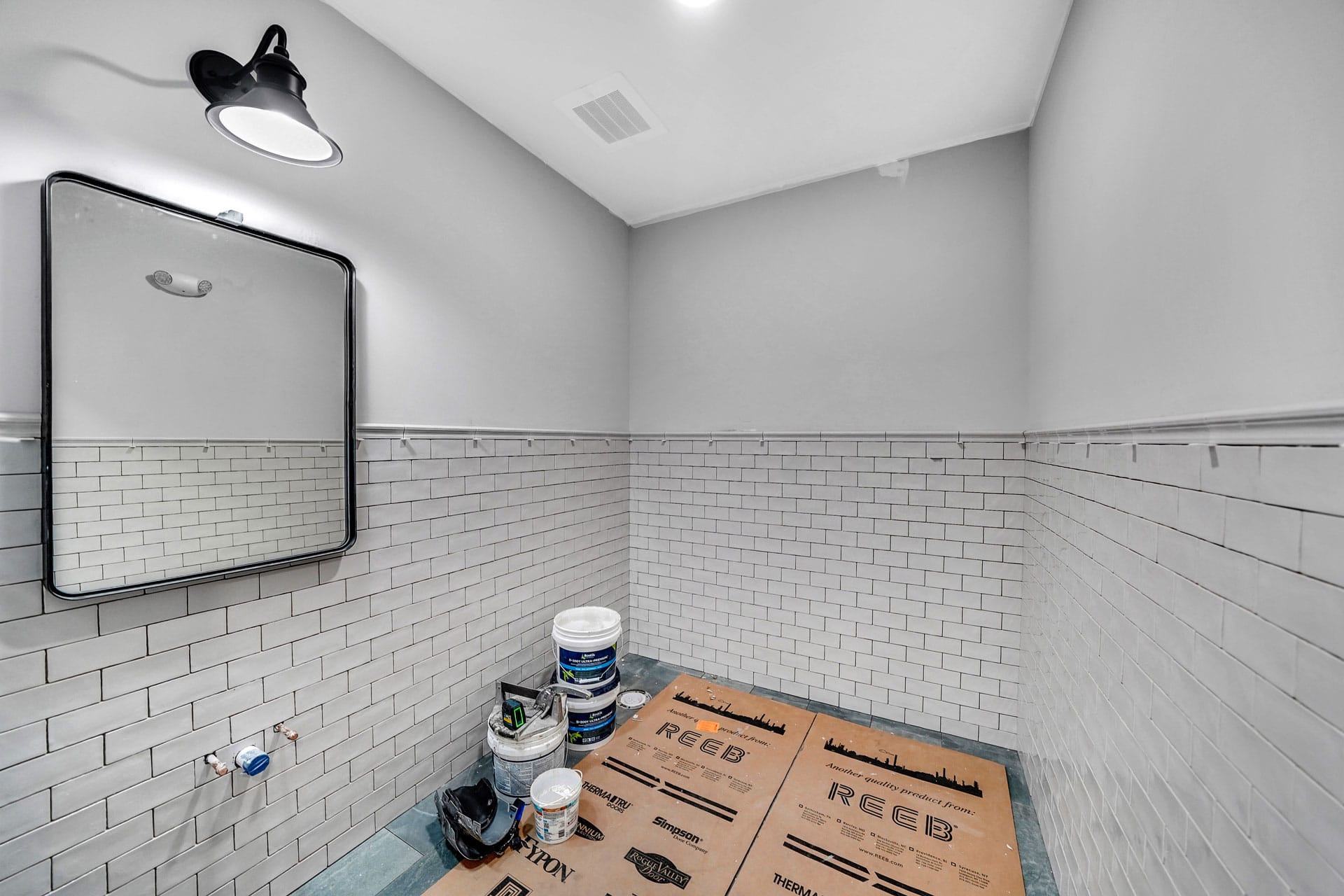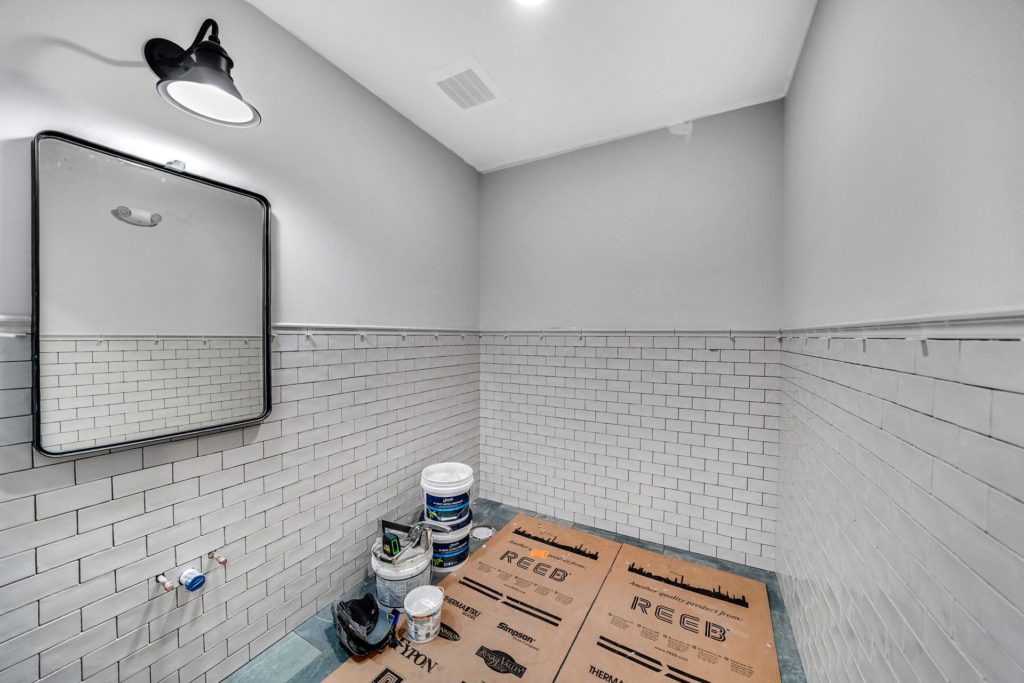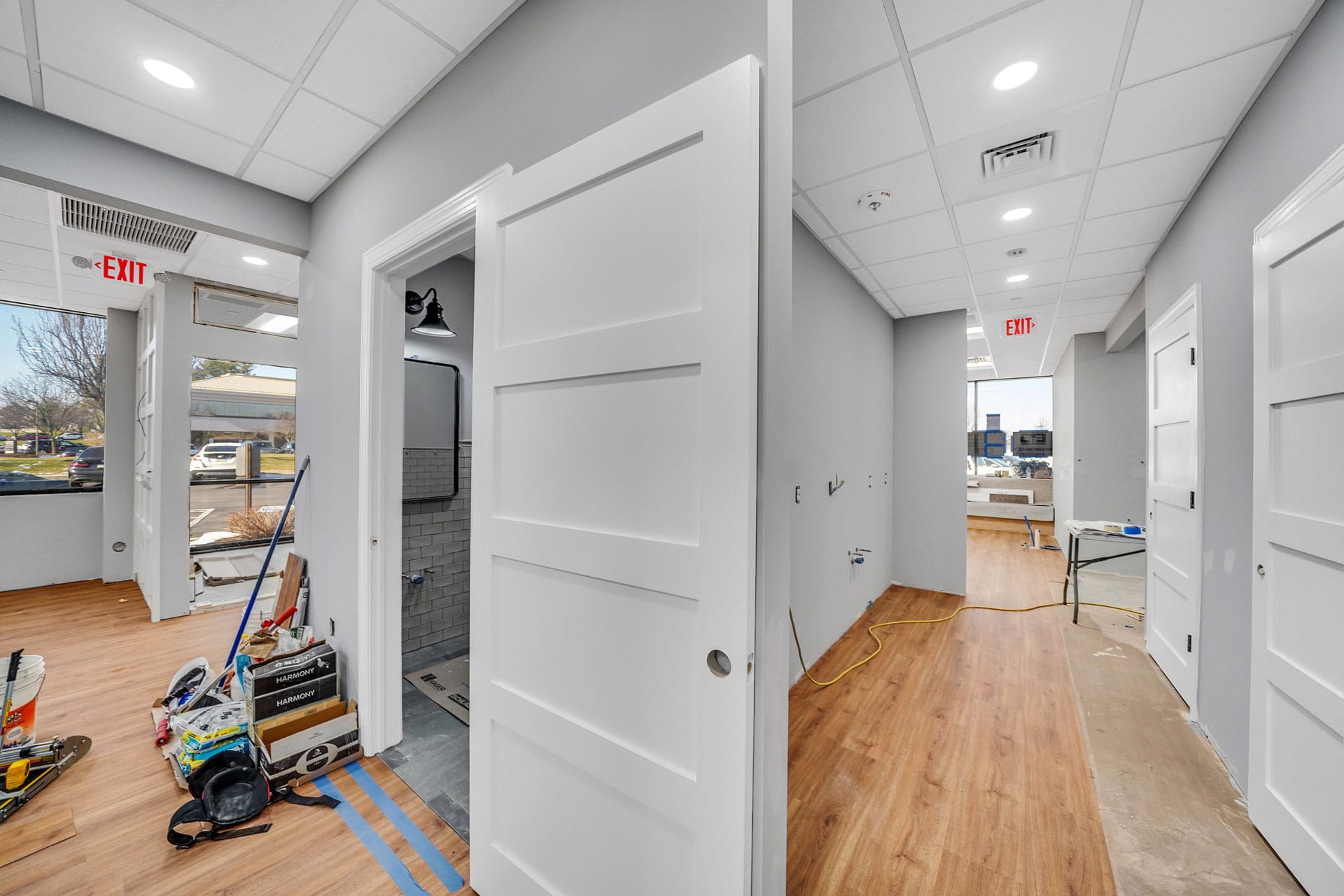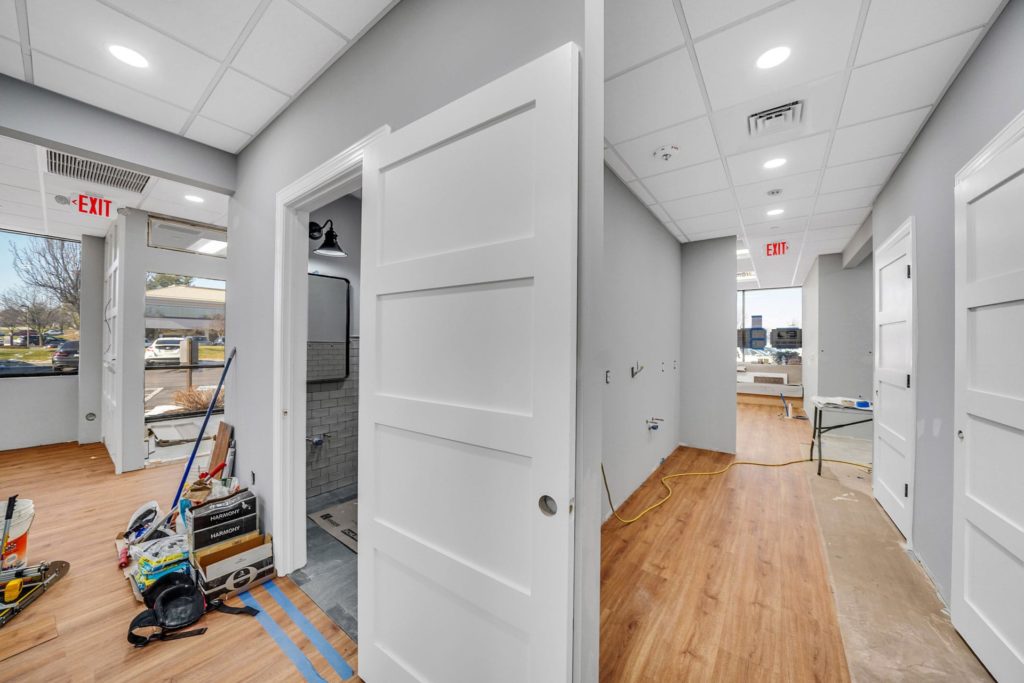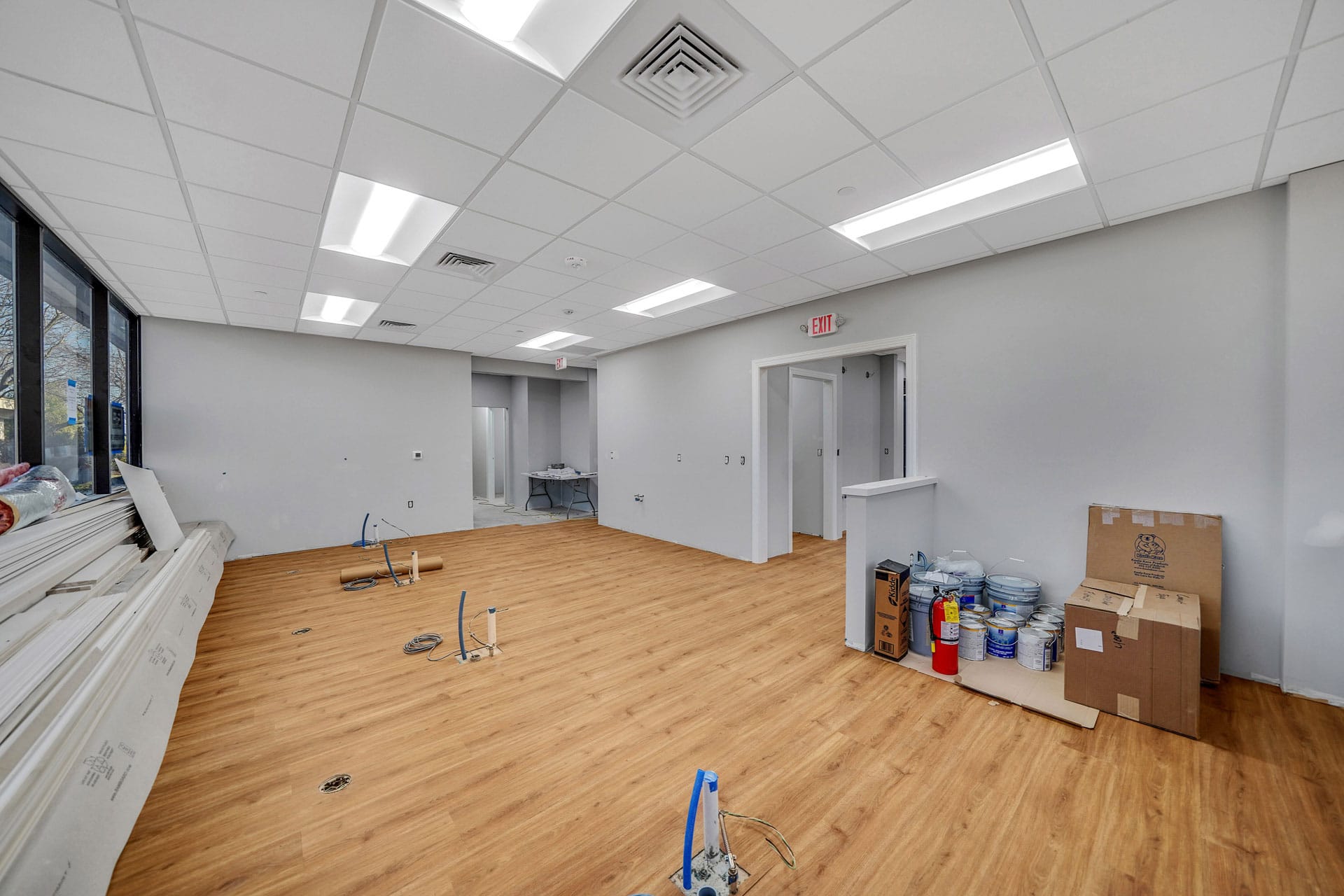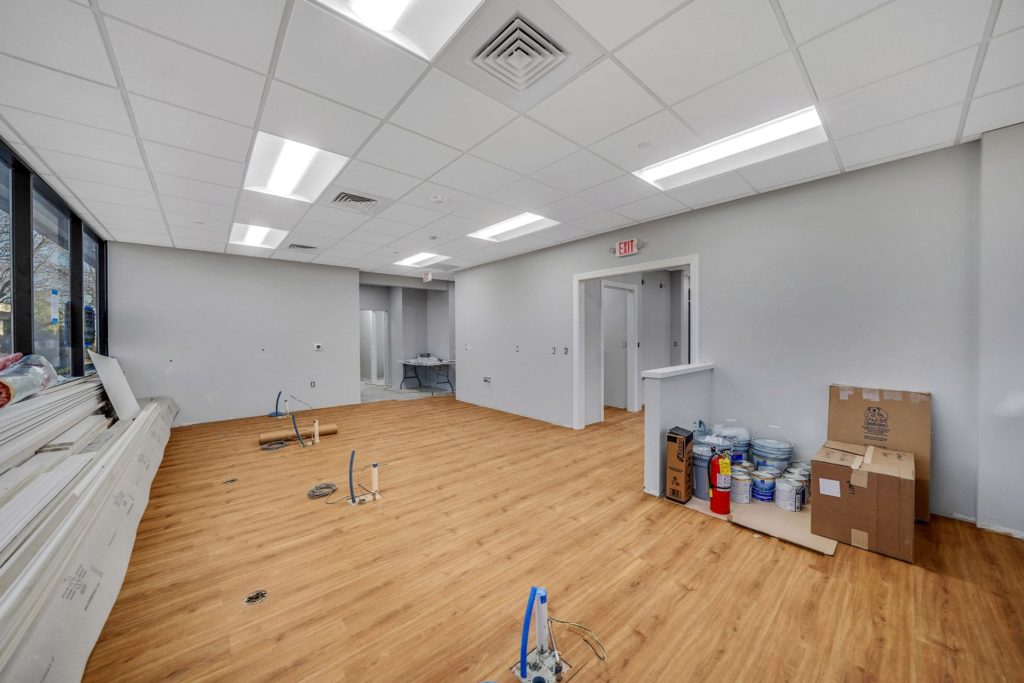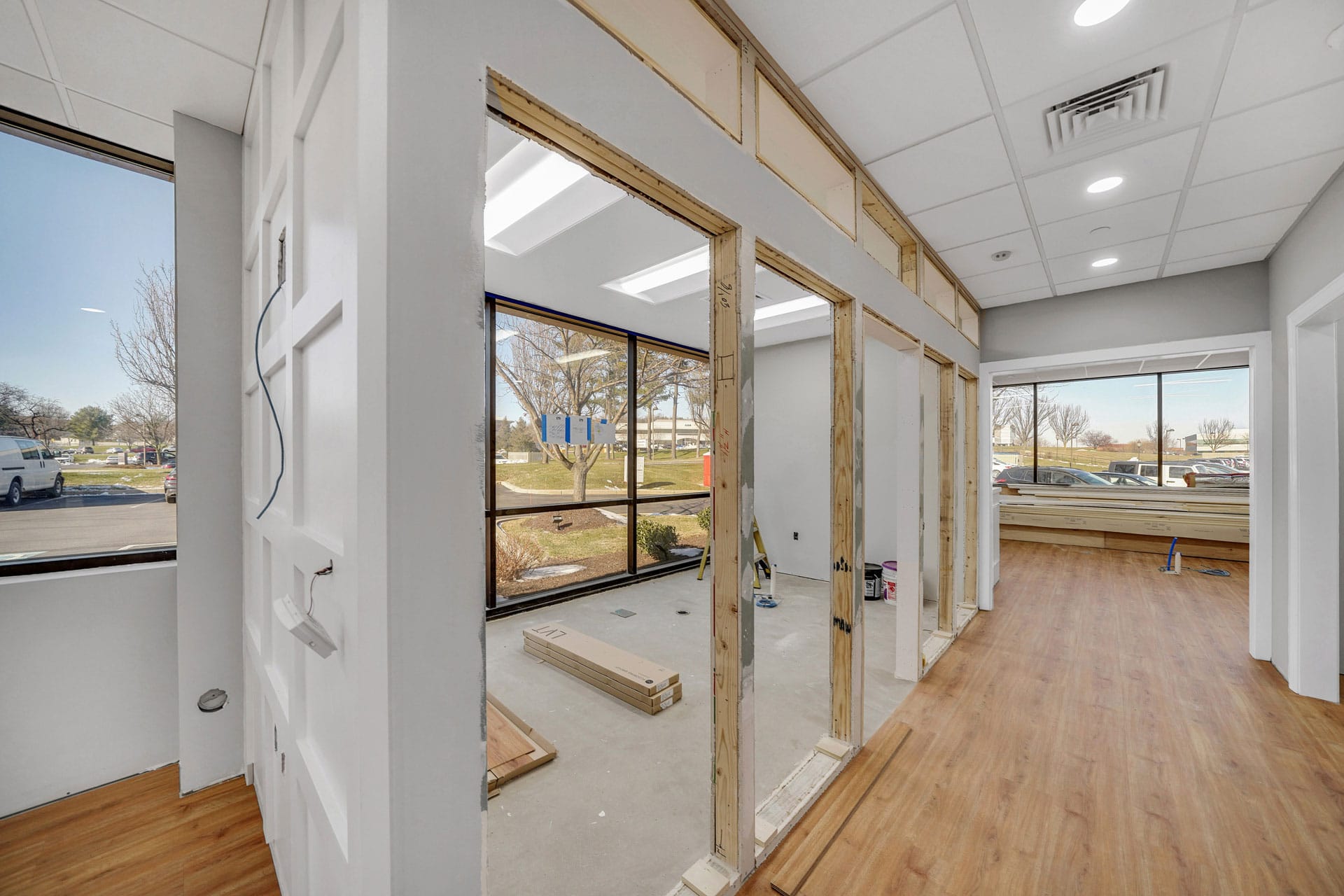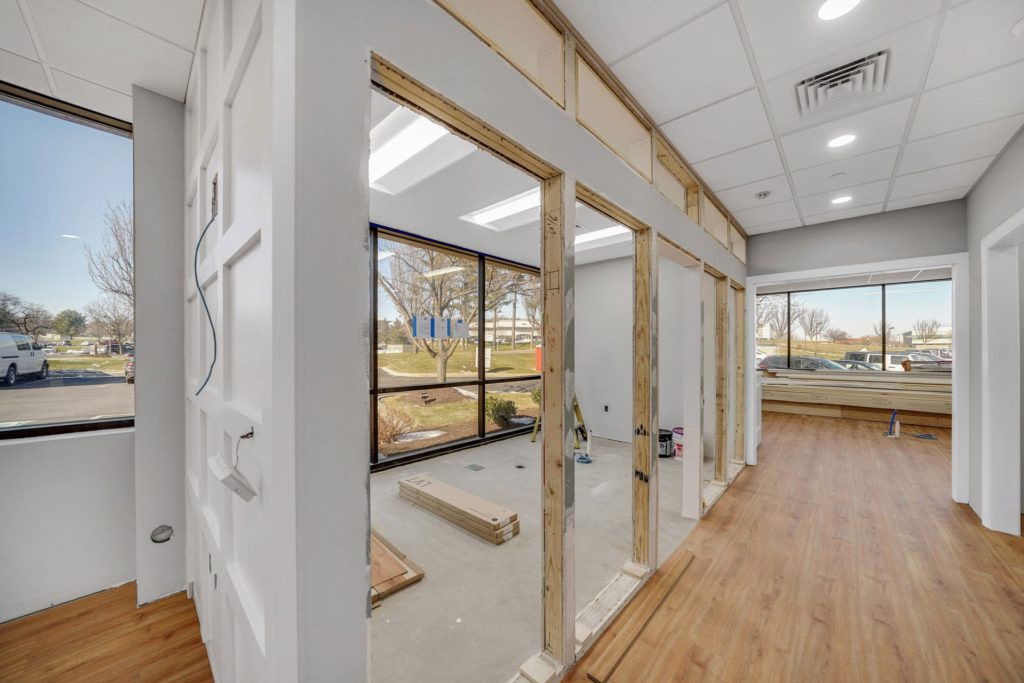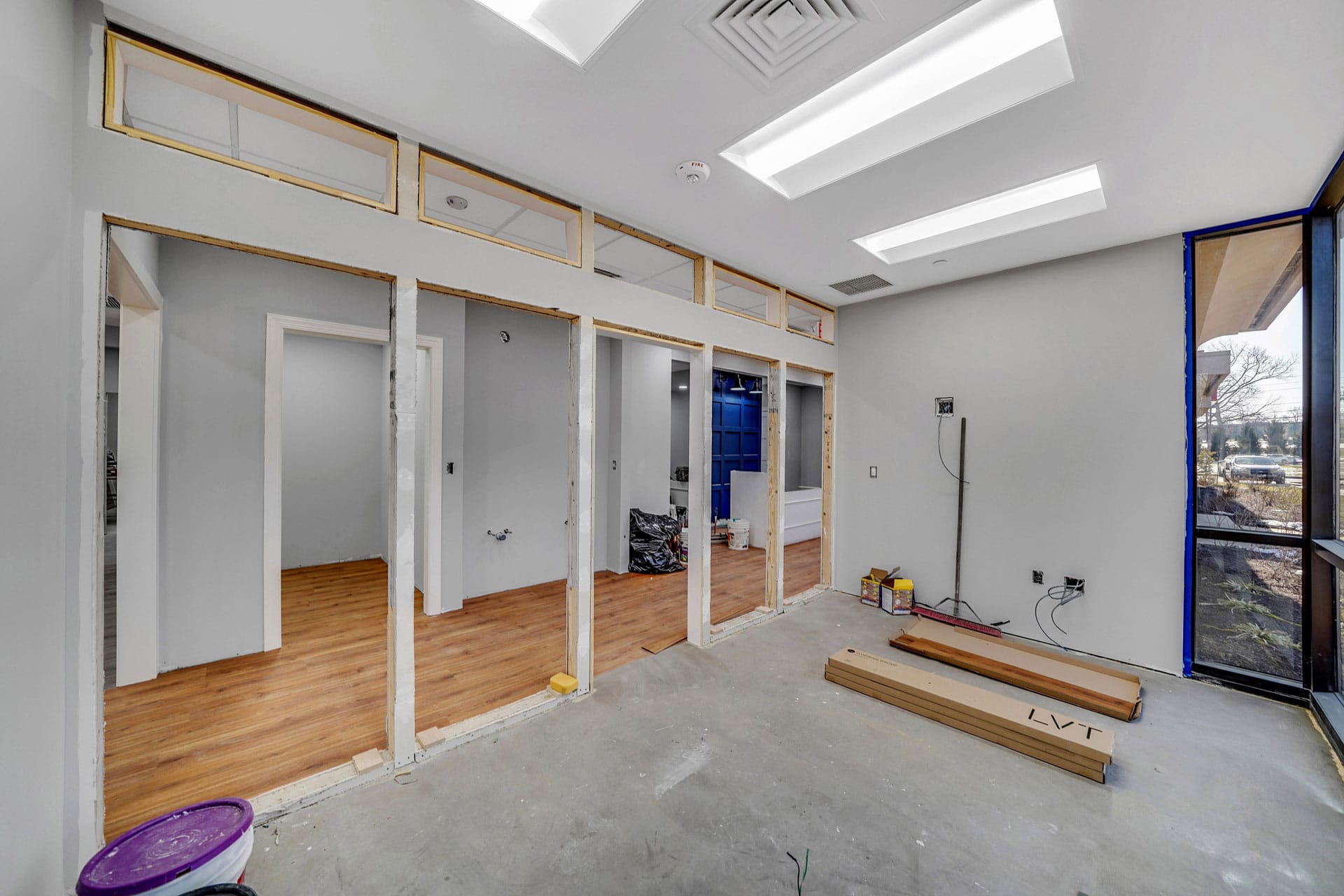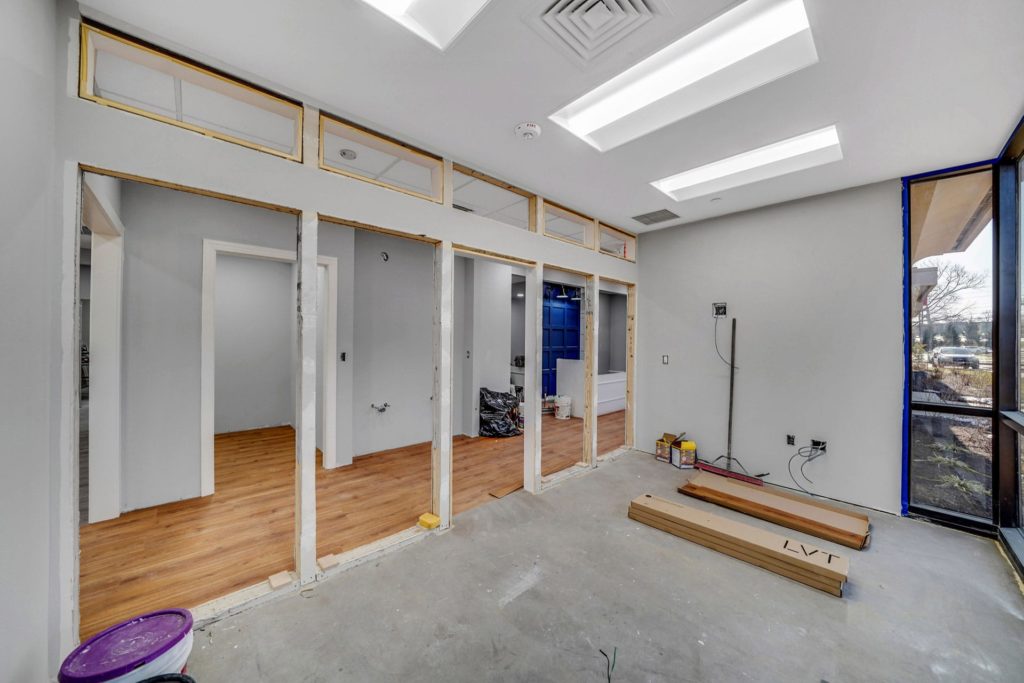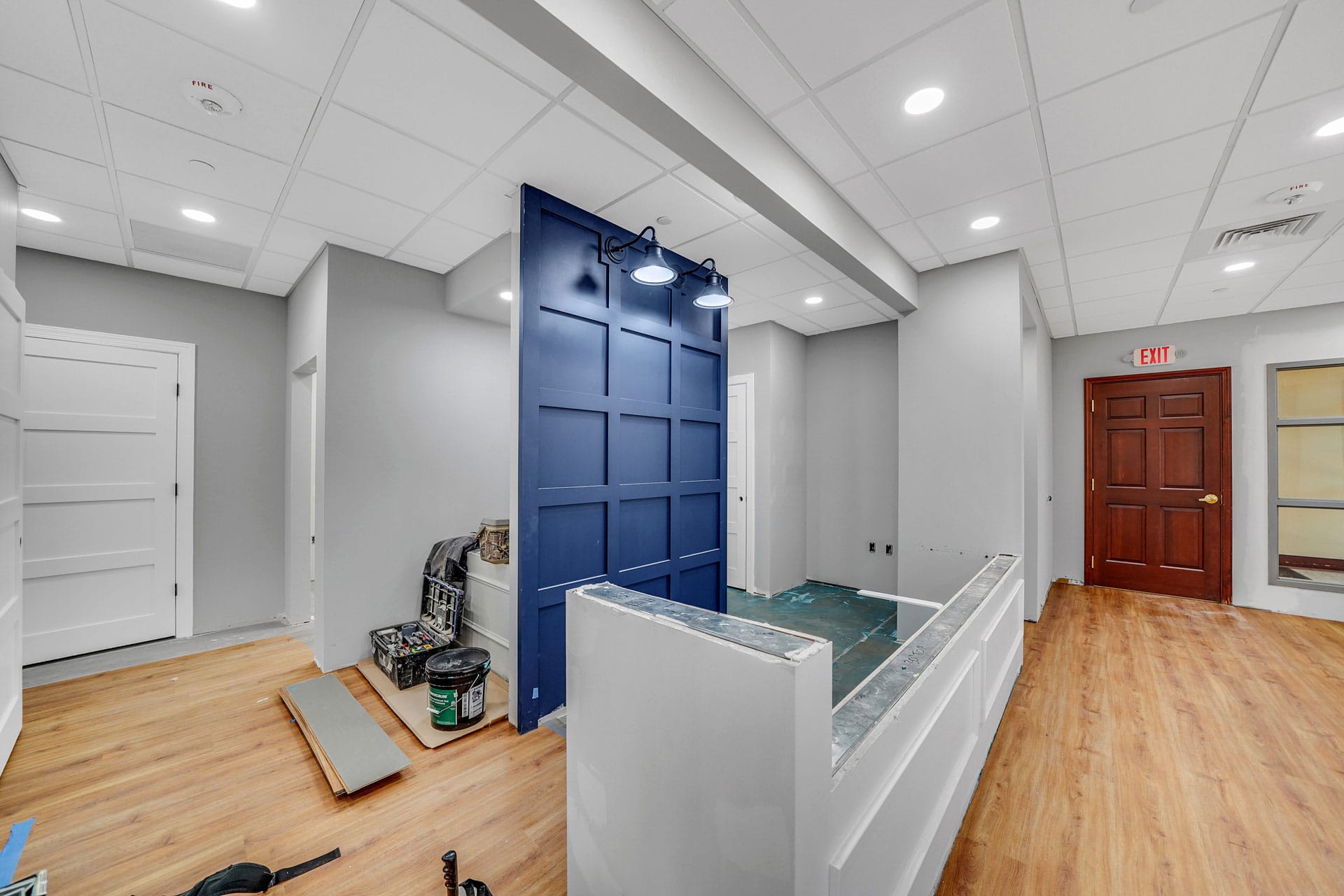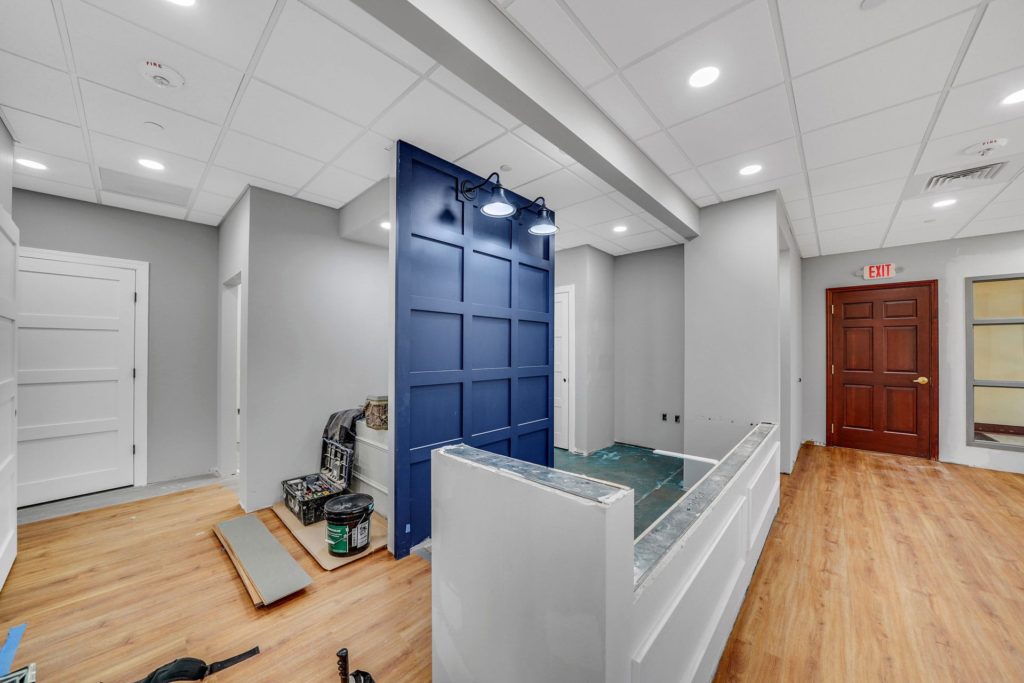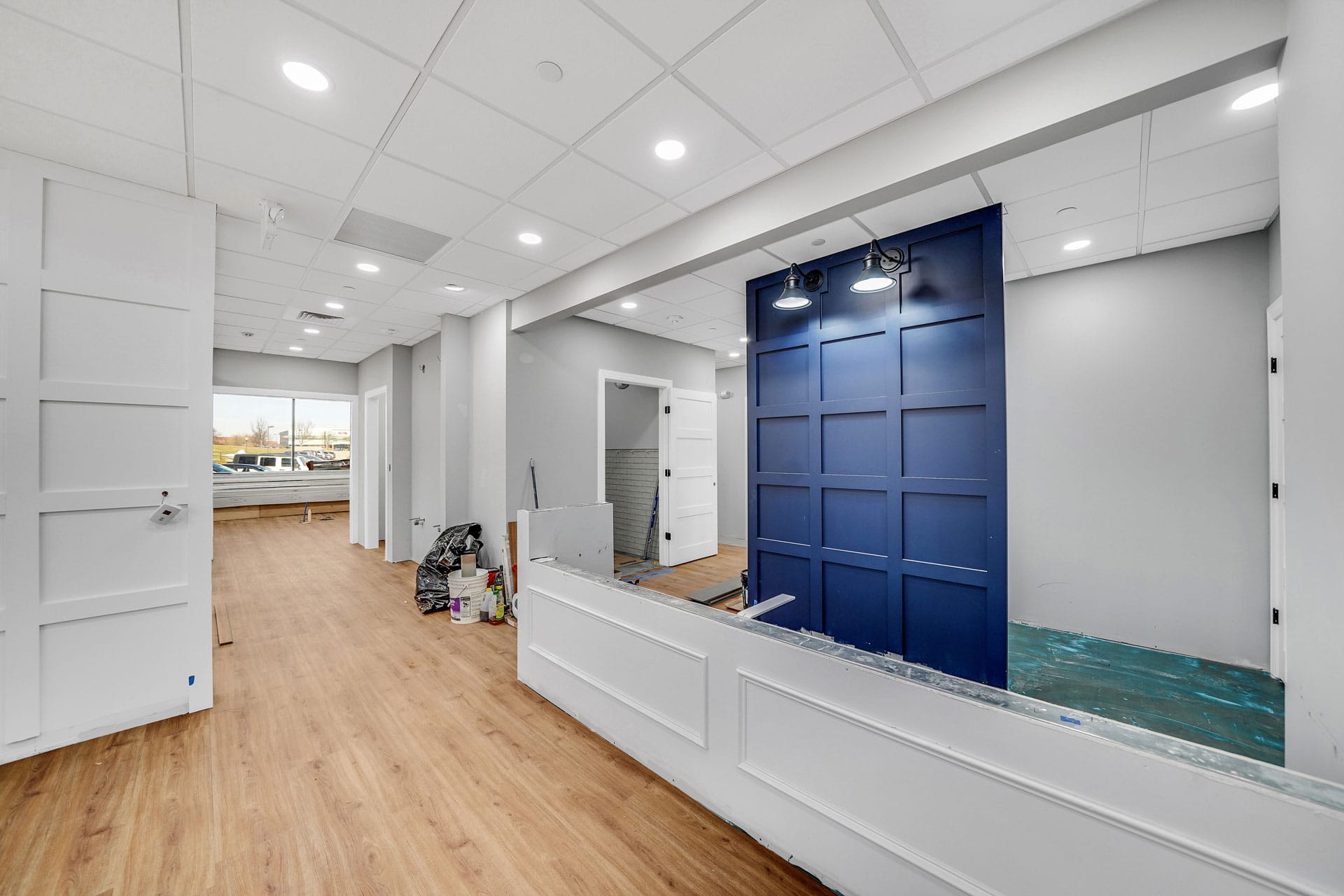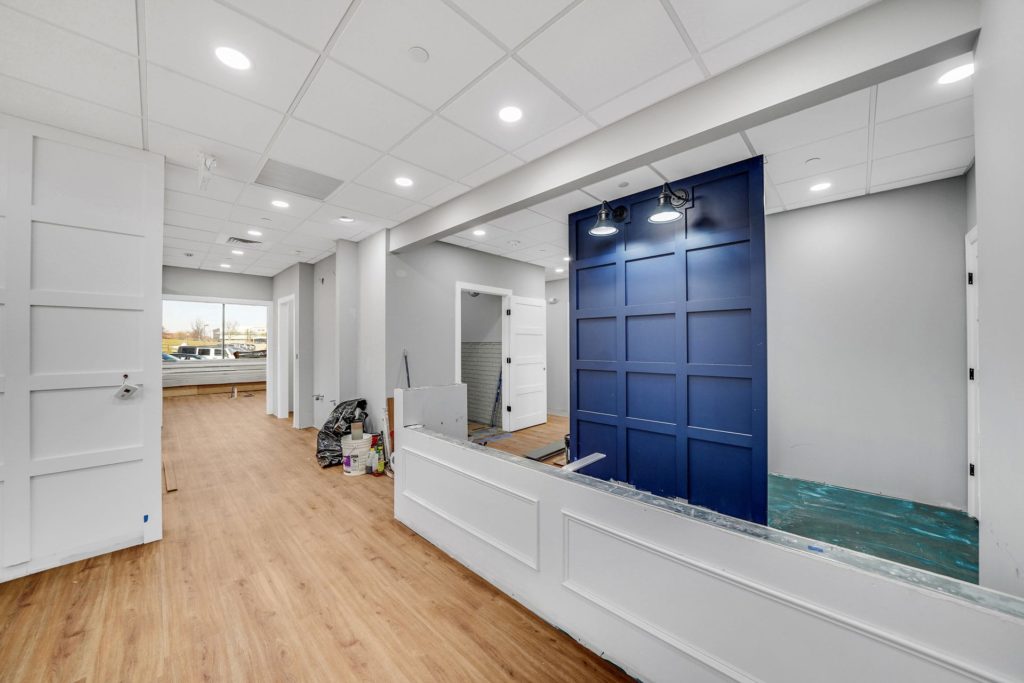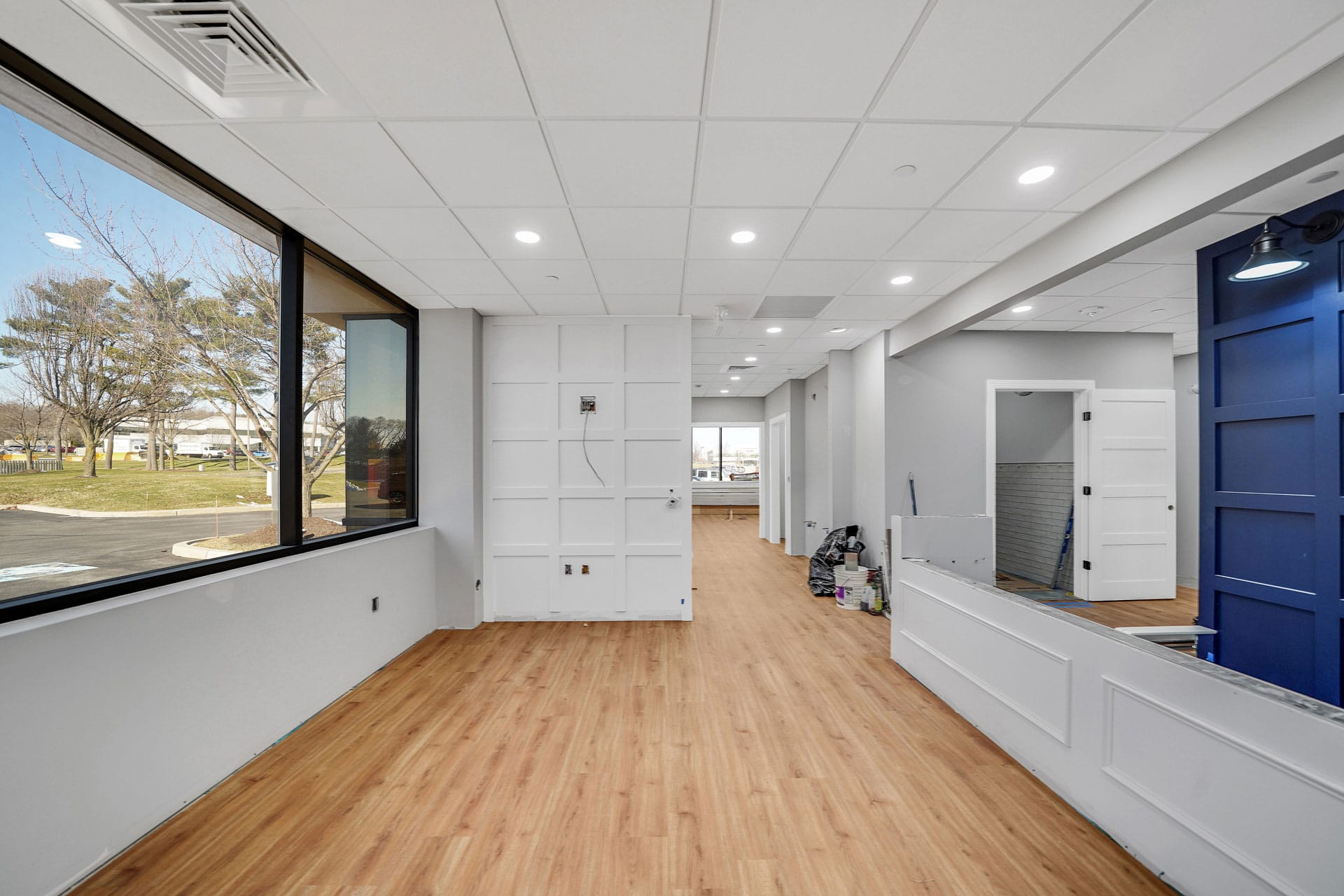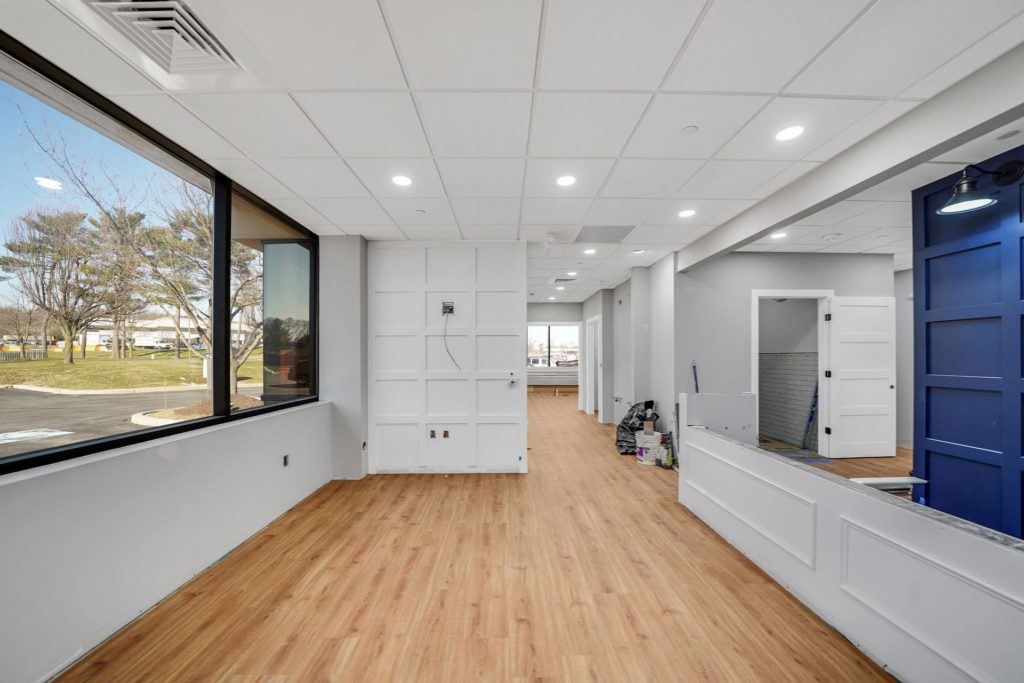 From Rendering to Reality
One of Molly's favorite parts of the construction process was meeting with the subcontractors and seeing how all of the little pieces fit together to start making her vision come to life. Molly's husband, Kyle, enjoyed seeing the progress made every single day and how each small step got them a little closer to the beautiful finish!
"Honestly, Kyle was the most involved with the entire process. He is amazing! This wouldn't have happened without his hard work and dedication, and I am forever grateful for that," Molly says. "Kyle was very hands-on throughout the entire process, and D&B was amazing at staying on schedule and keeping us informed."
Molly and Kyle had known of D&B through friends. "We knew they had done amazing work with different offices, and honestly, we had the most amazing experience with D&B. I can't imagine having it go any better. The amount of detail and communication they had with us was unmatched. I was so impressed with how thorough they were and how well they kept us in the loop and on schedule. My husband and I already talk about how we will use their residential services for our home project when that time comes. In fact, my co-resident even used D&B's Philadelphia office to renovate his office after our experience," says Molly.
Once construction was complete after just five months, Molly was moved in and all ready to go in less than a week! She was in disbelief when she first saw her new office space. "I felt like 'WOW! No way is this mine. It's here. It's done. It's better than I could have imagined,'" recalls Molly.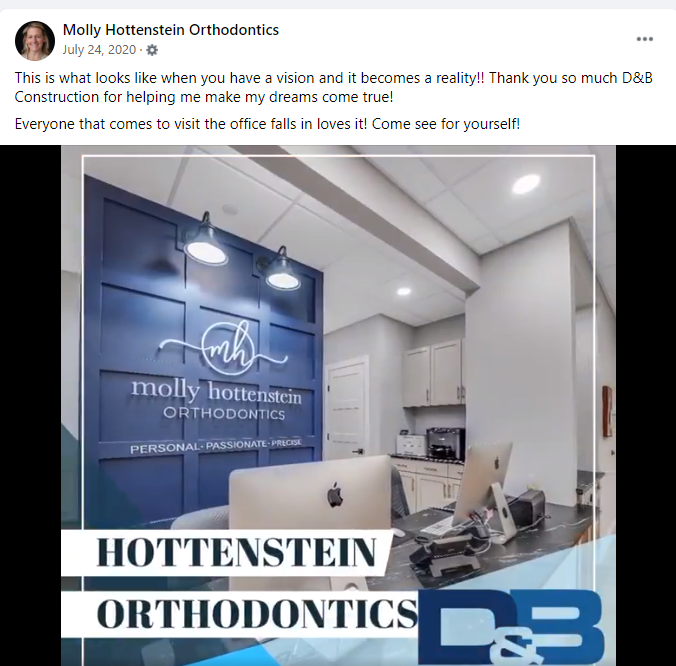 A Little Grit Goes A Long Way
After nine weeks of being closed, Molly and her team were able to open up their office and enjoy the new space! Although they weren't able to have the two grand openings they had been planning and many things they originally envisioned did not look exactly the same due to safety precautions, they were thrilled to be starting this chapter in their new office.
"The team has really grown into the space and gotten into a groove with our patients," says Molly, who has two favorite spaces throughout the office. She loves her doctor's perch because it allows her to be totally present with all of her patients, while also being available to her staff and still able to get work done. Another favorite spot is the consult room, which is the first space that families see. "I am absolutely obsessed with the windows," exclaims Molly. They remind her of her time in college at Villanova. It was here that she fell in love with the beautiful side sun rooms that all of the older Main Line homes had. "I've wanted that look so bad since then, and we made that happen in the office. People LOVE it!"
With confidence Molly reports that "within the first five minutes of arriving, 99% of patients will comment on how much they love the office. They love how inviting, clean and homey it feels. People even take pictures for inspiration for their own projects!" Molly's patients love the farmhouse sinks at the toothbrush station, and parents tend to love the bench at the foot of the clinic chairs because it allows them to enjoy the view outside the window. "We also always get comments on the colors and the counters… Everyone just says it has a good feel."
Katelyn, Head Orthodontic Assistant, and Lyn, Patient Coordinator, appreciate the hominess of the office, just as the patients do. They describe the office as their "home away from home," both feeling so comfortable at the office that they almost feel like they are at home and not at work. The beautiful space definitely makes it easier for them to not dread coming to work!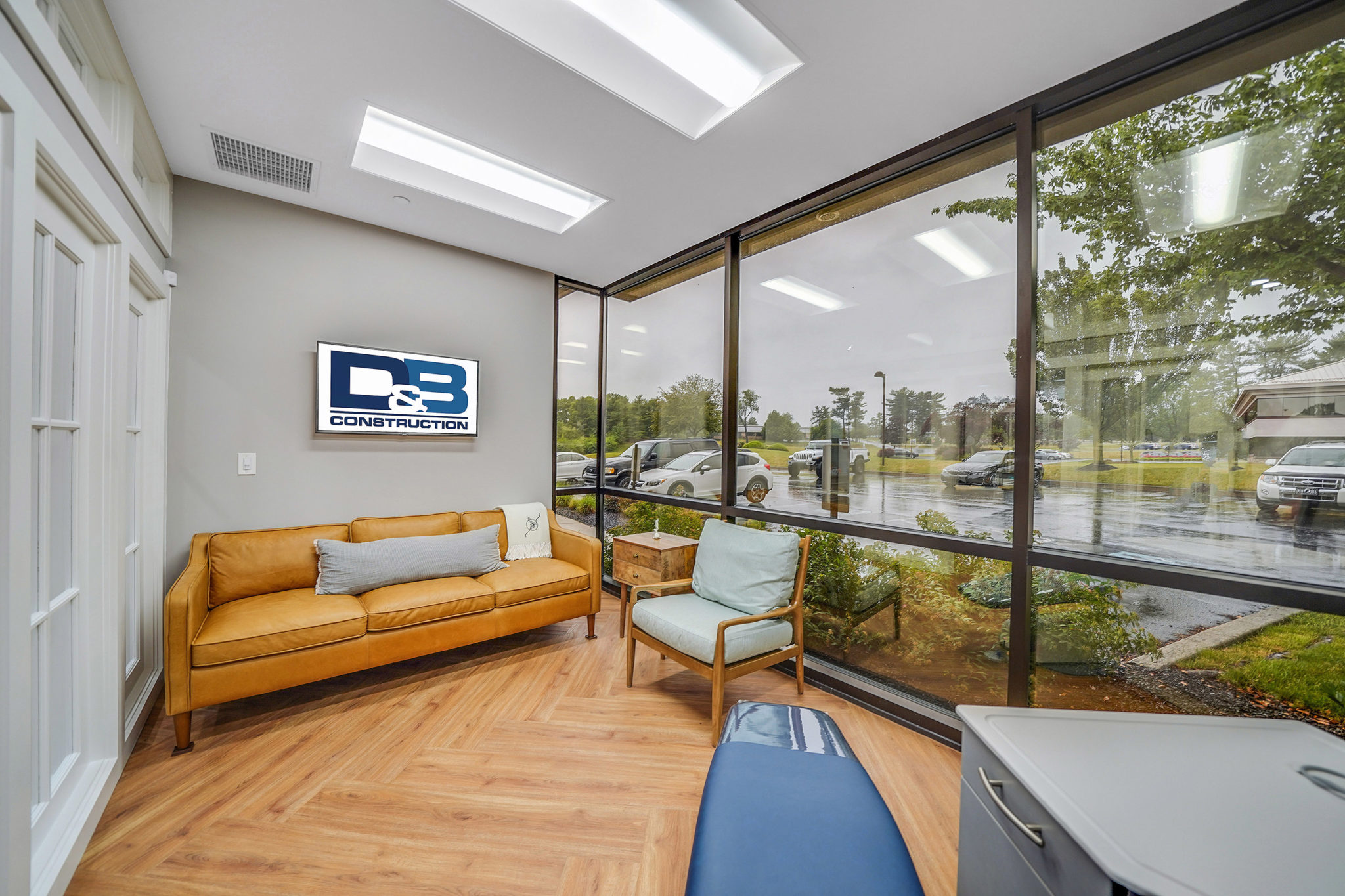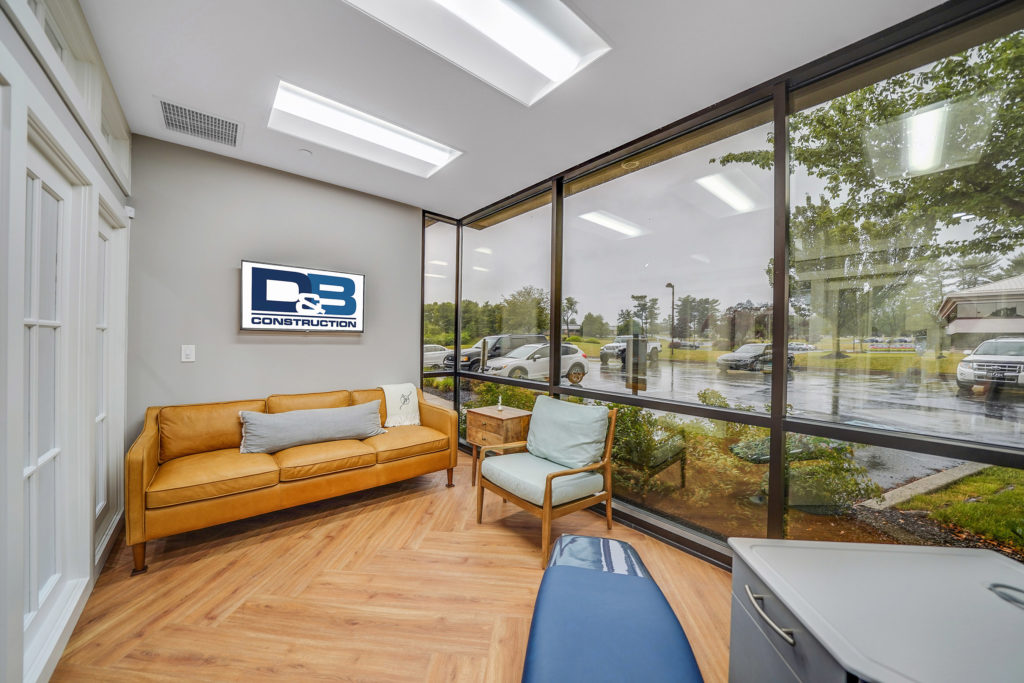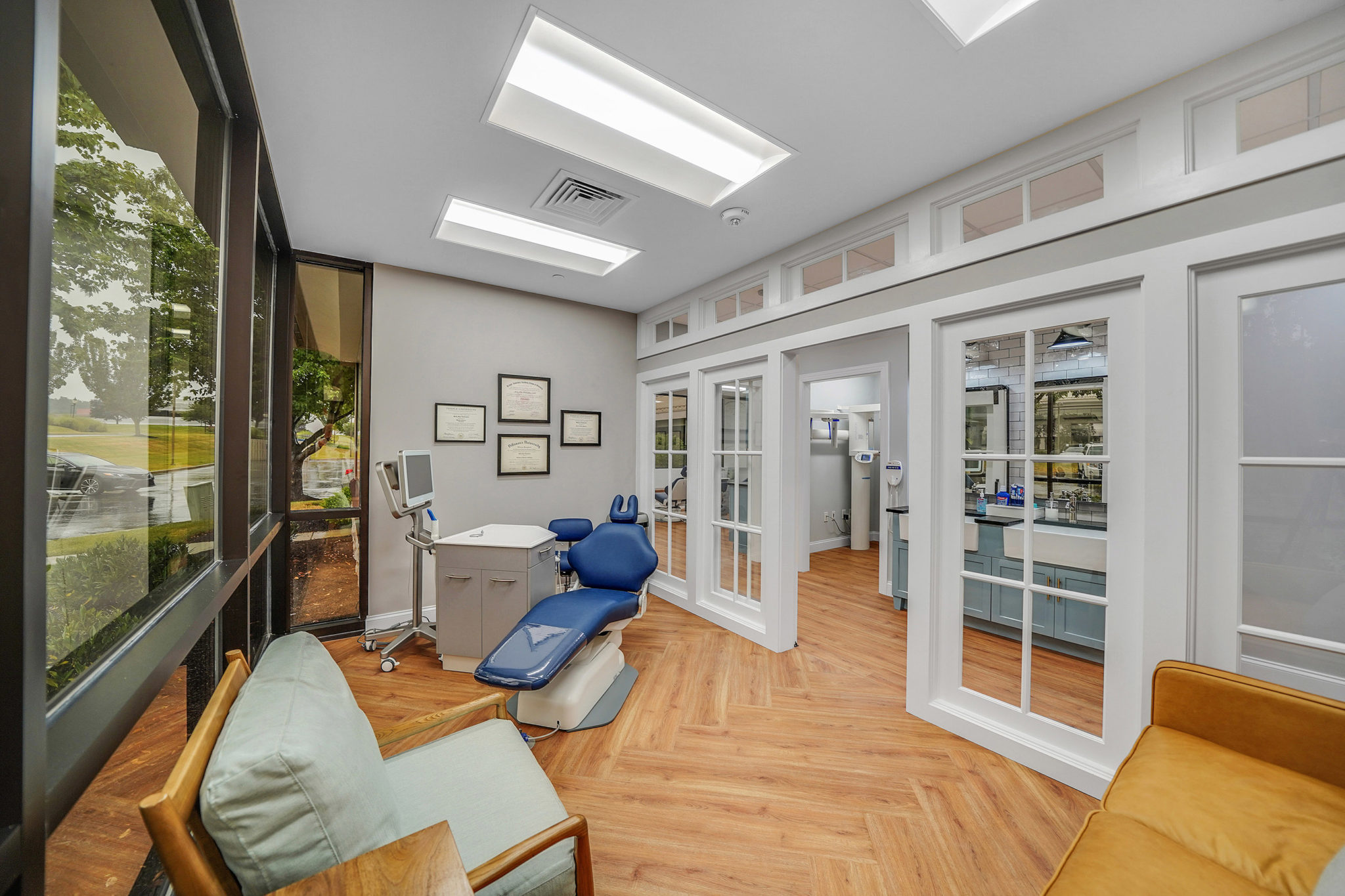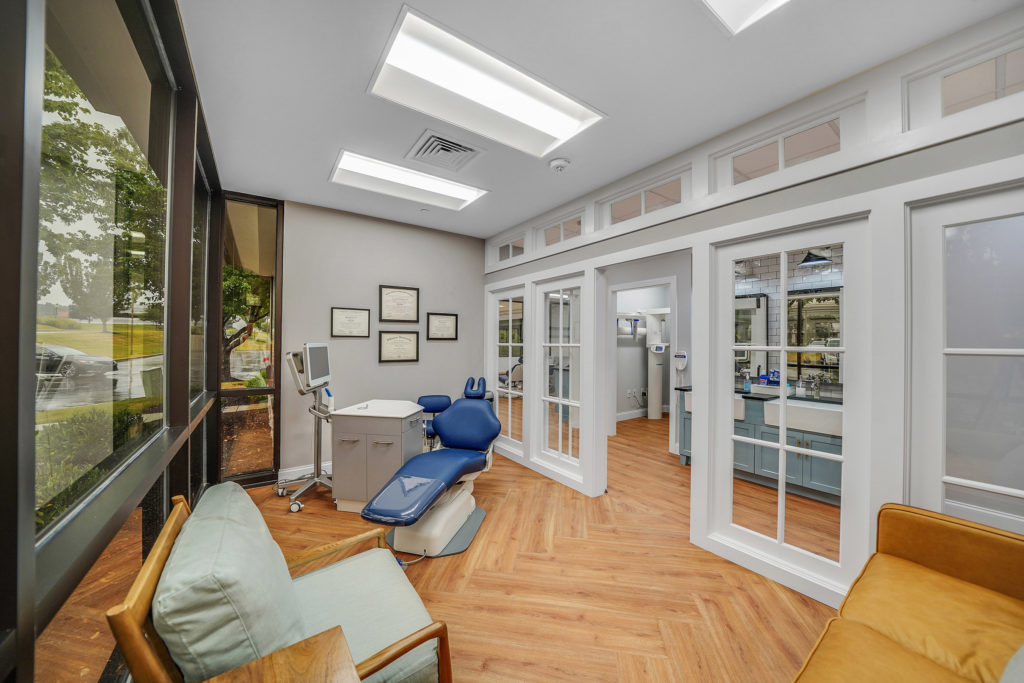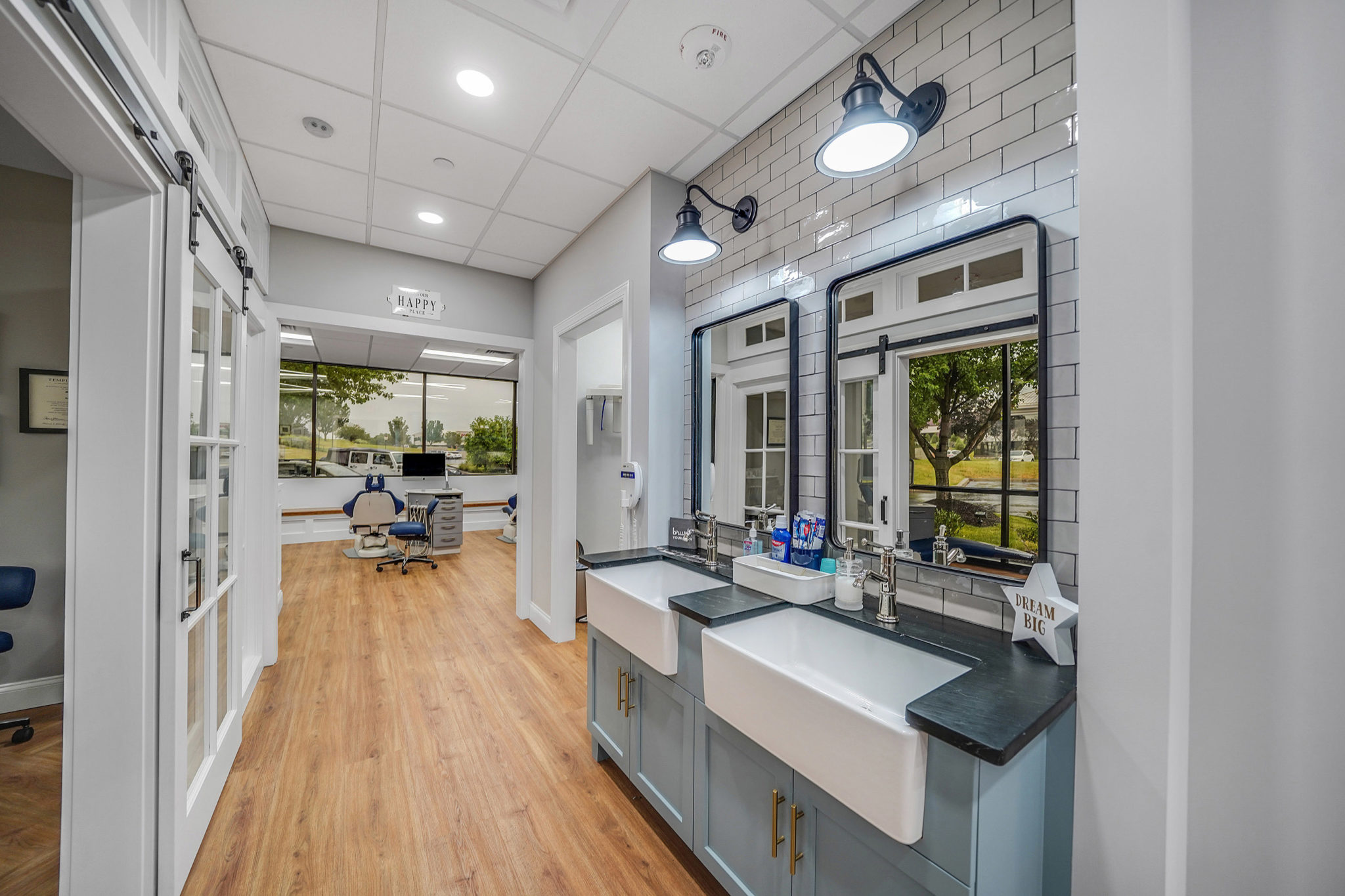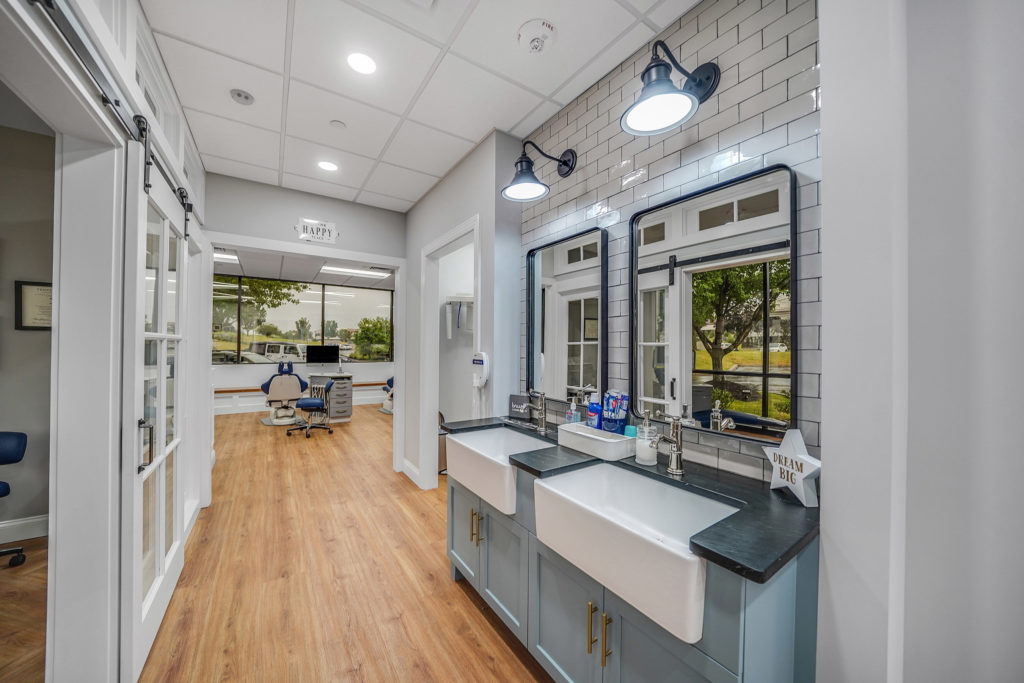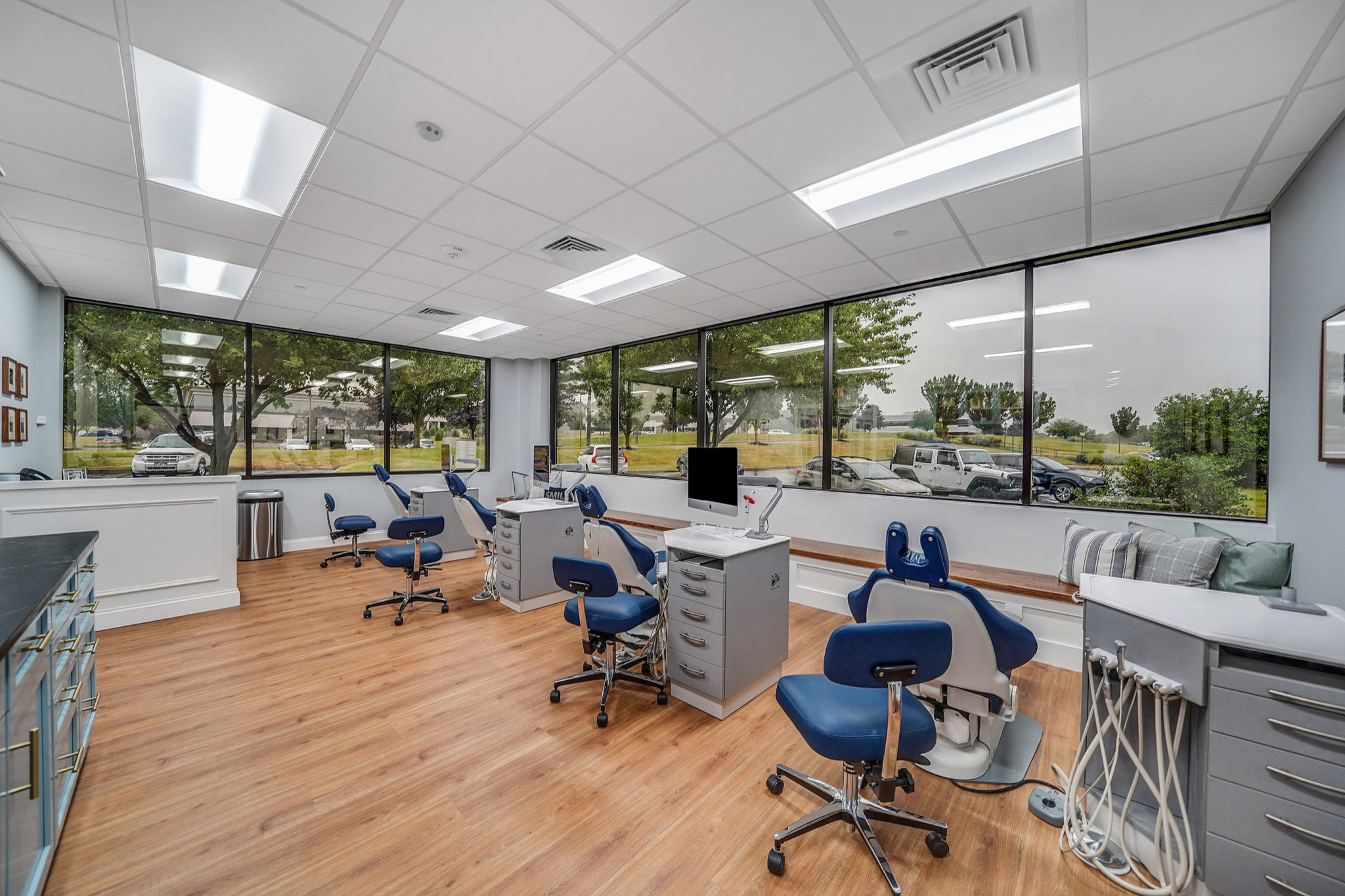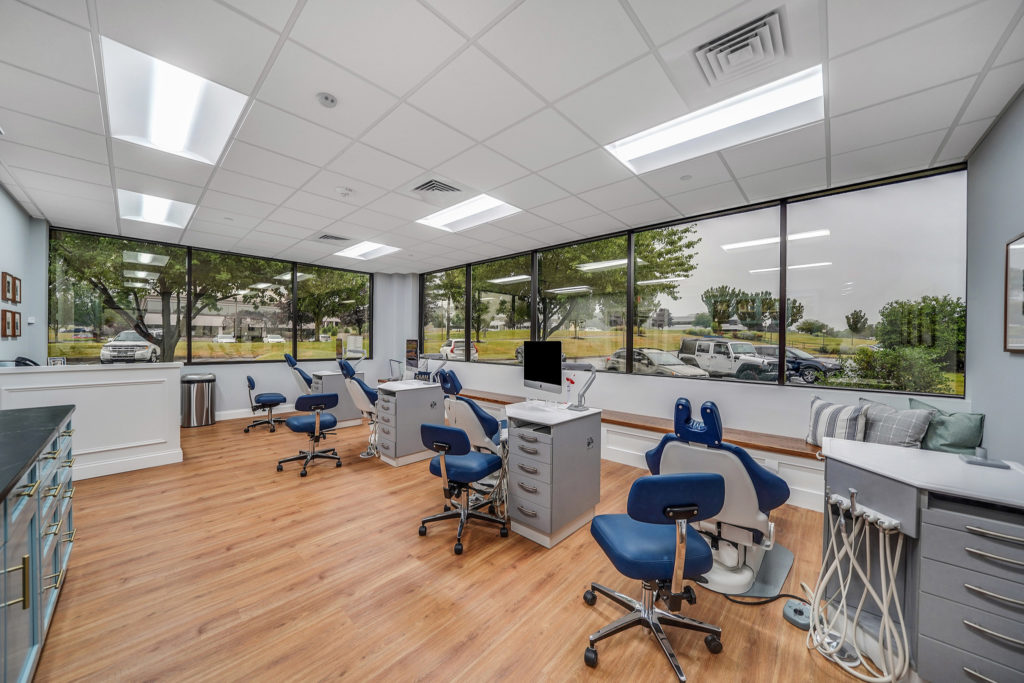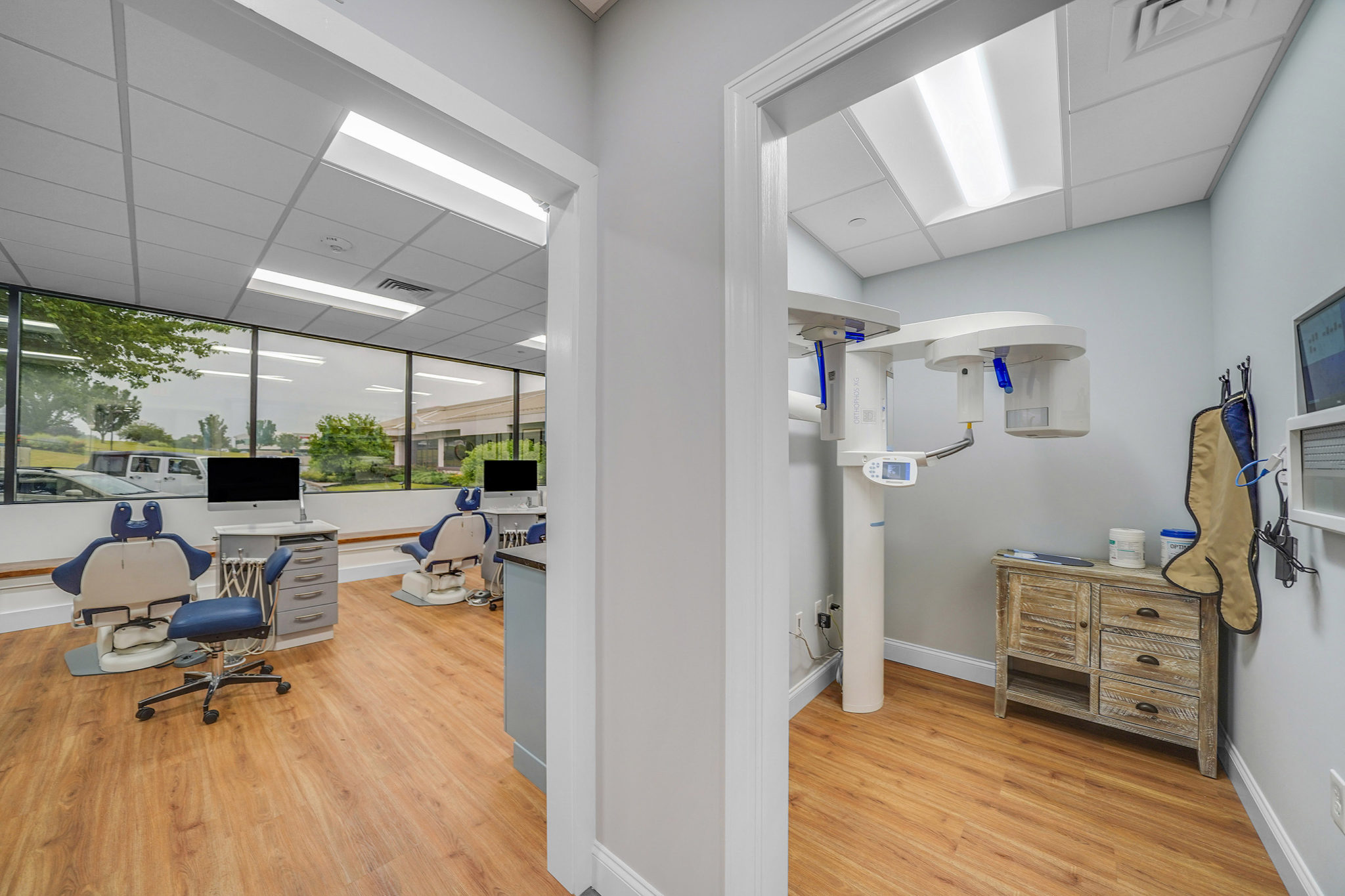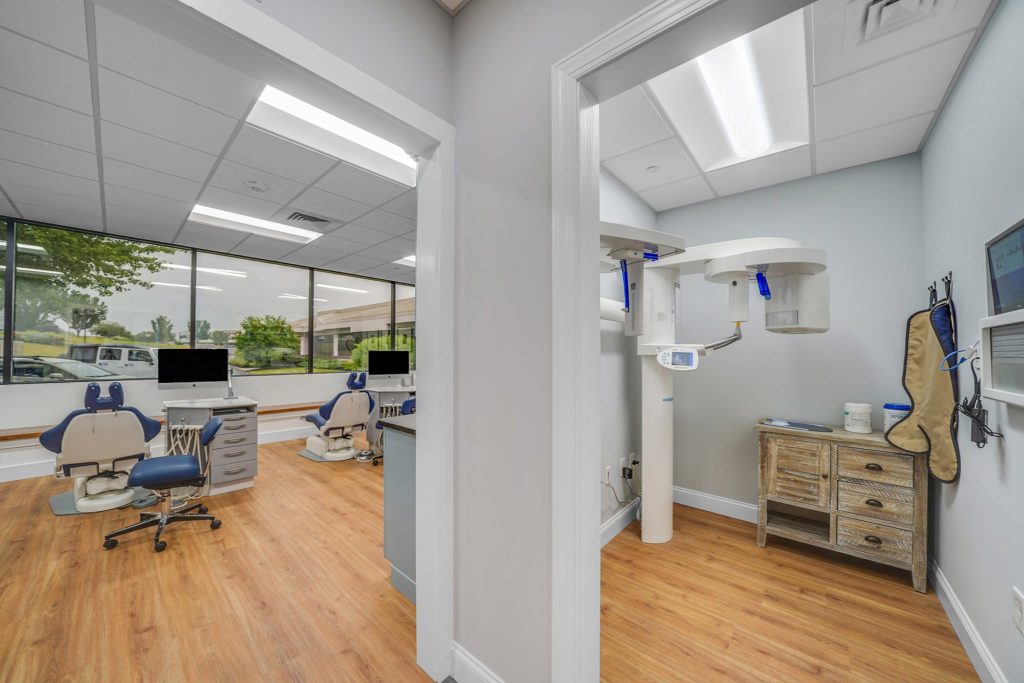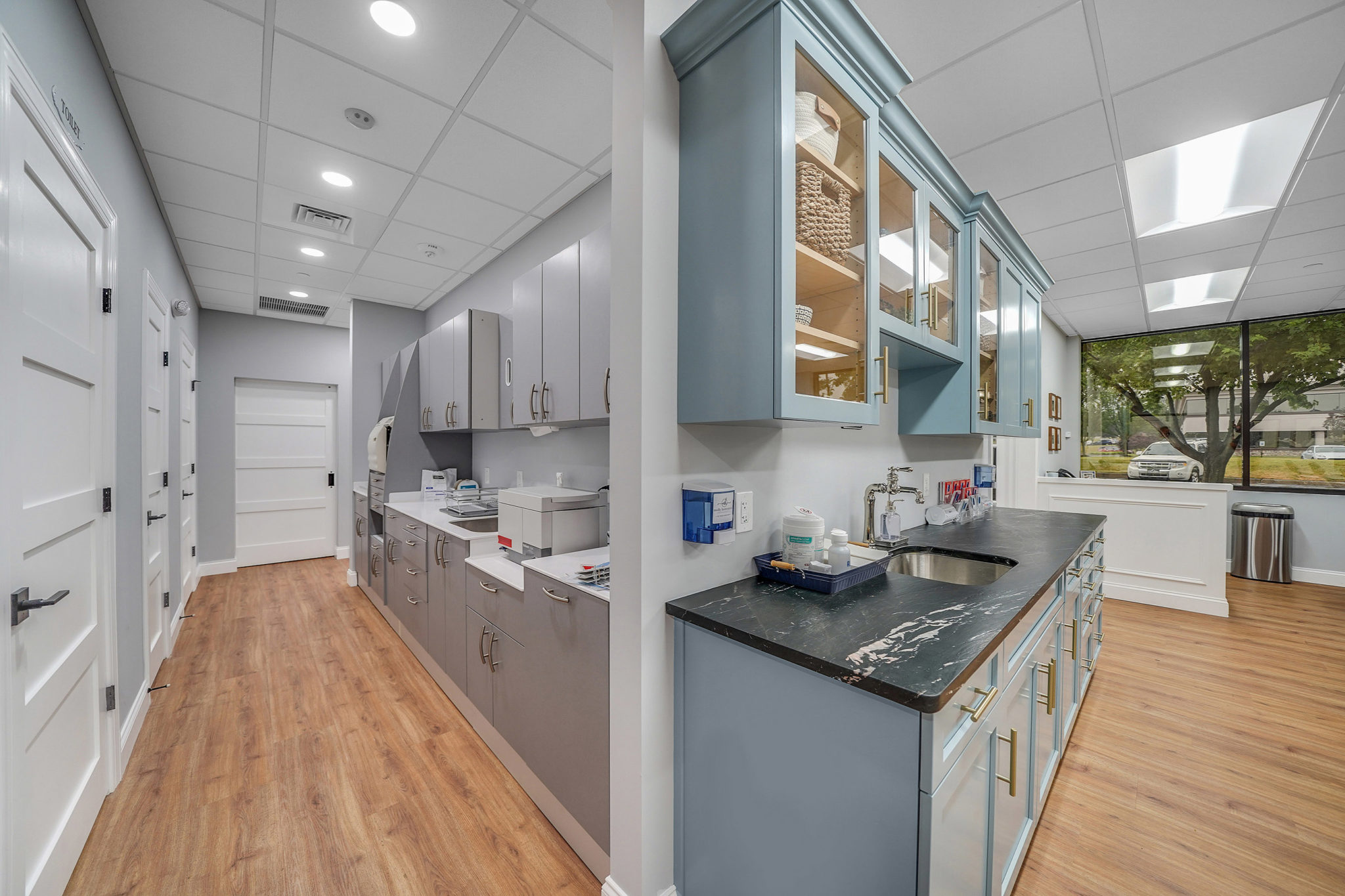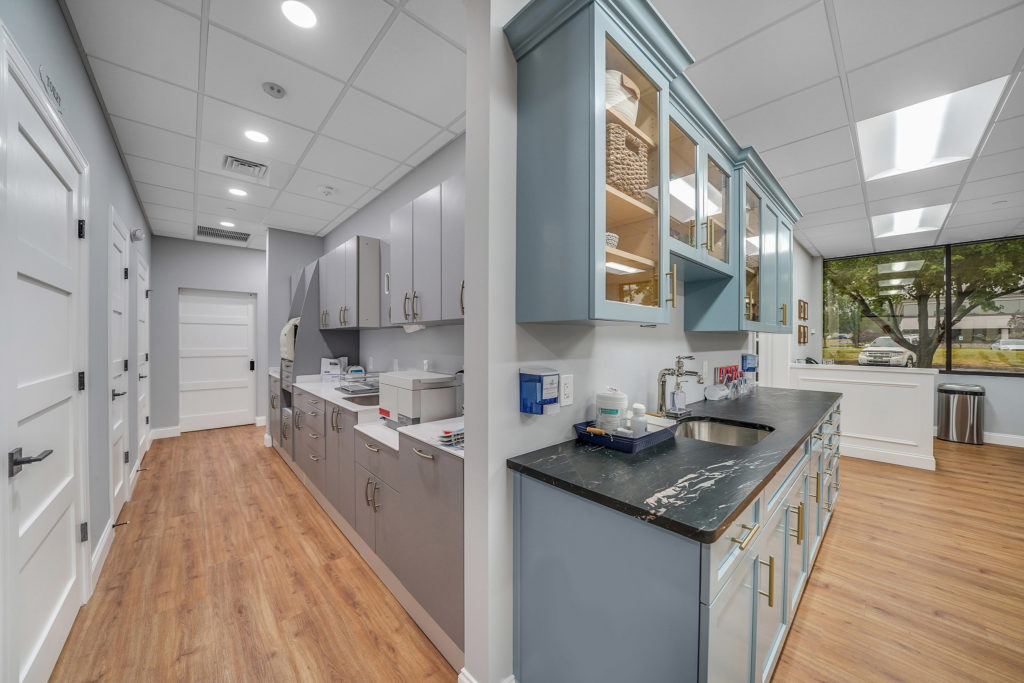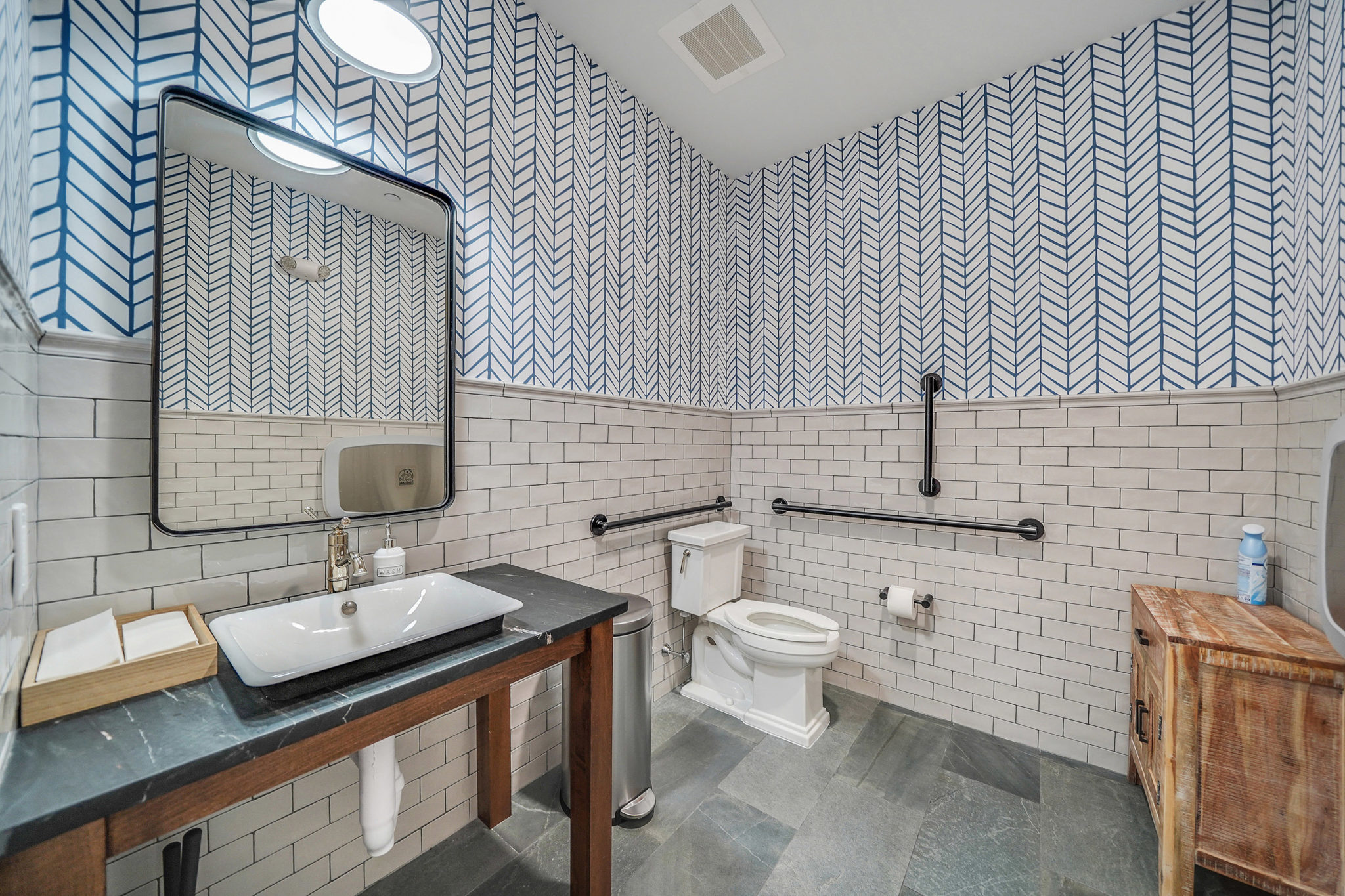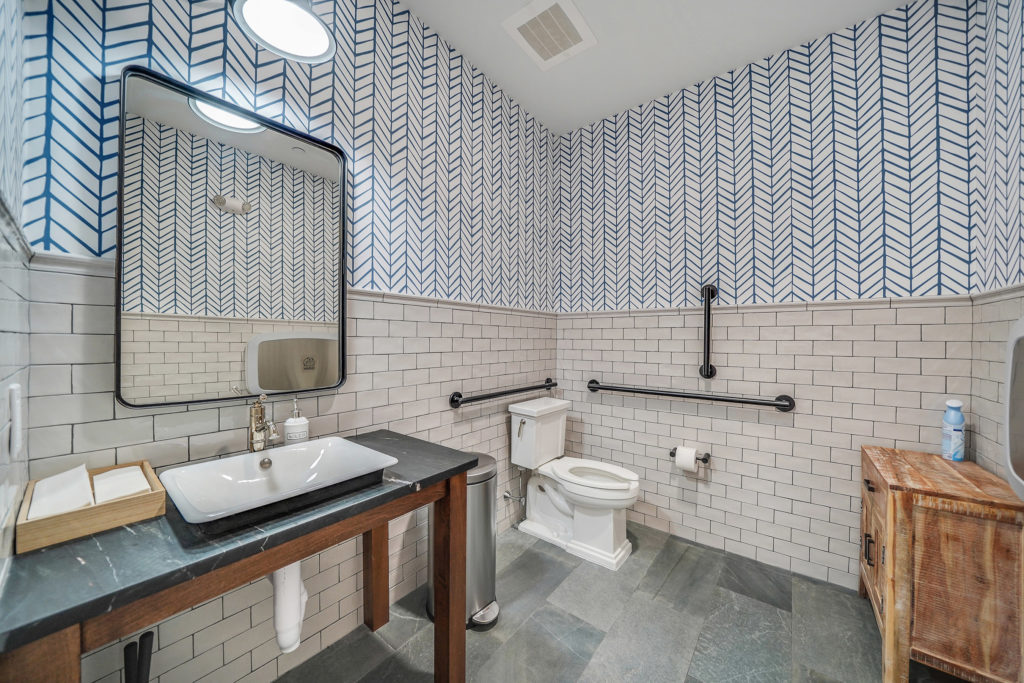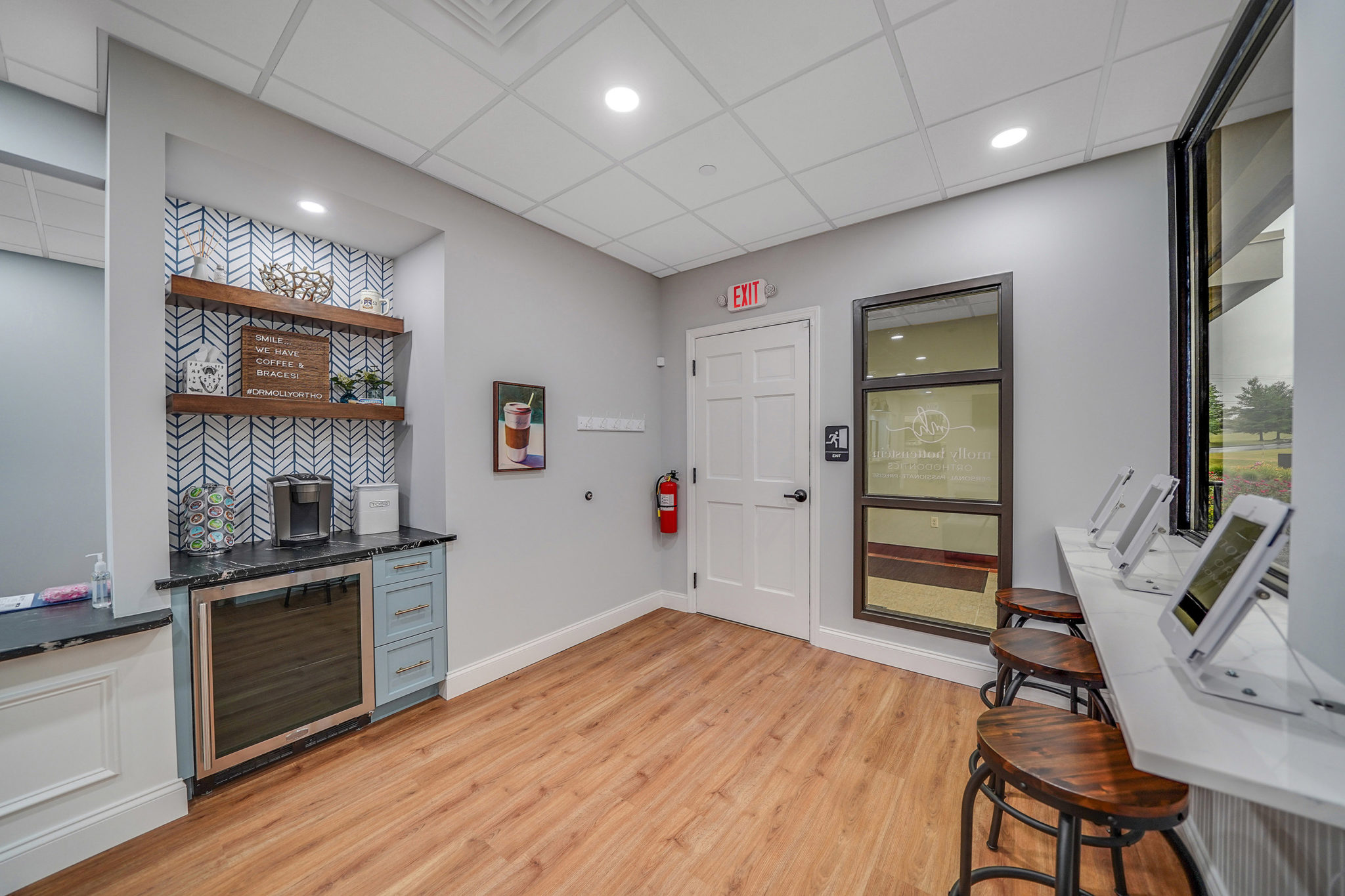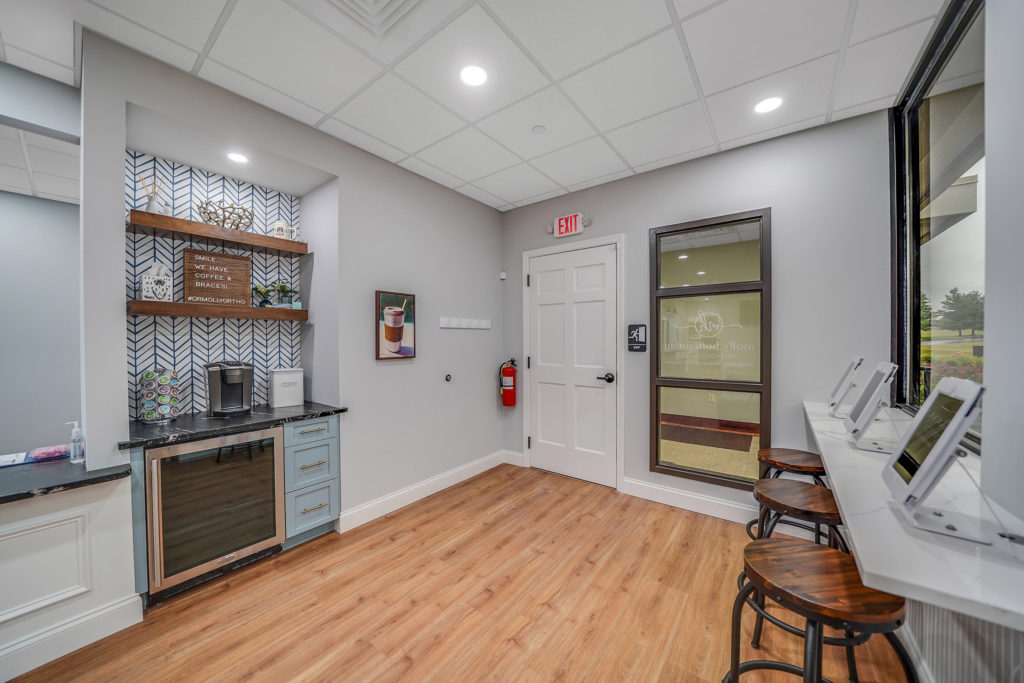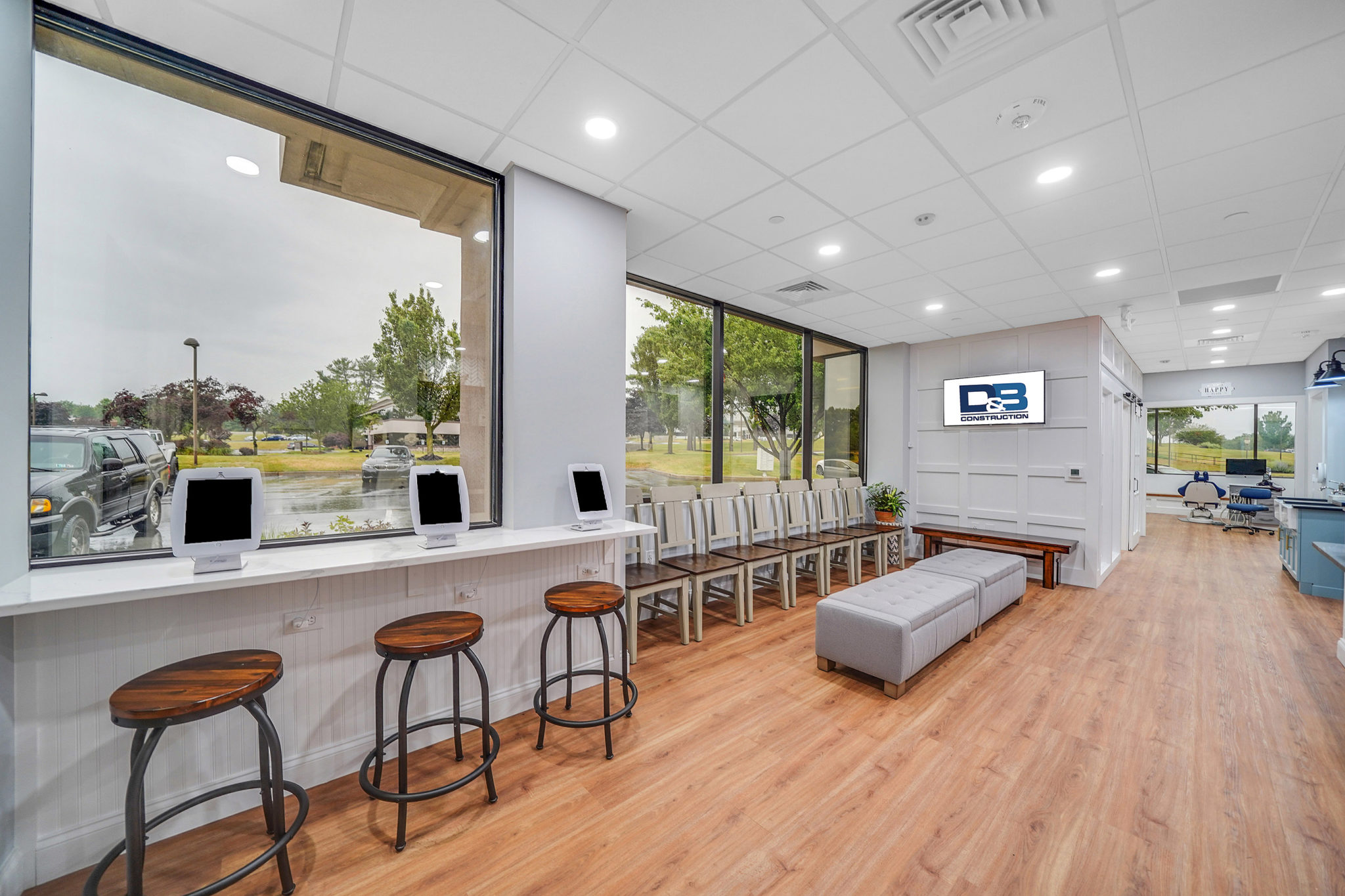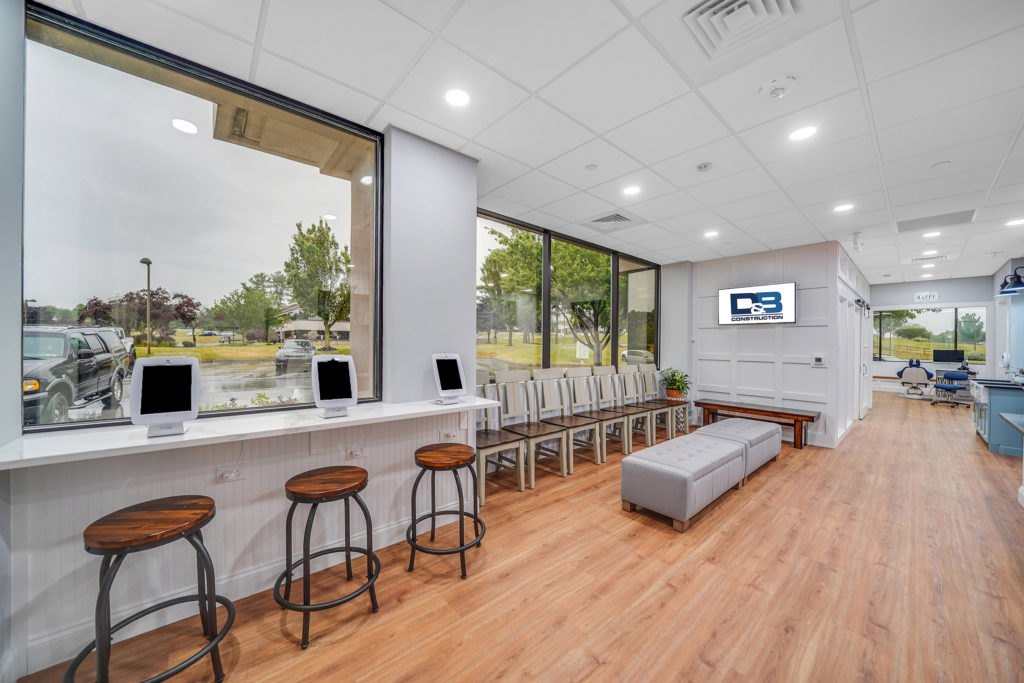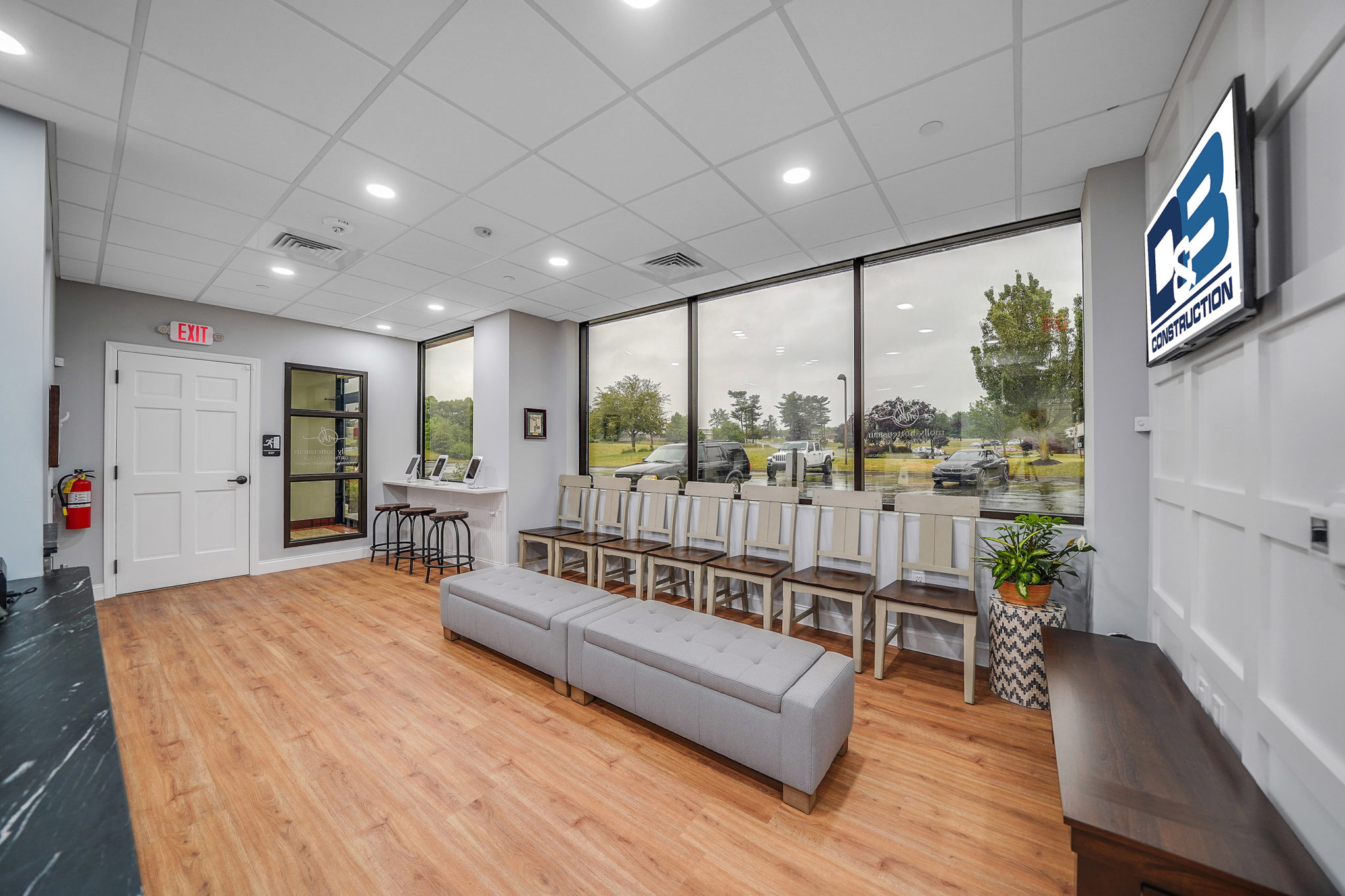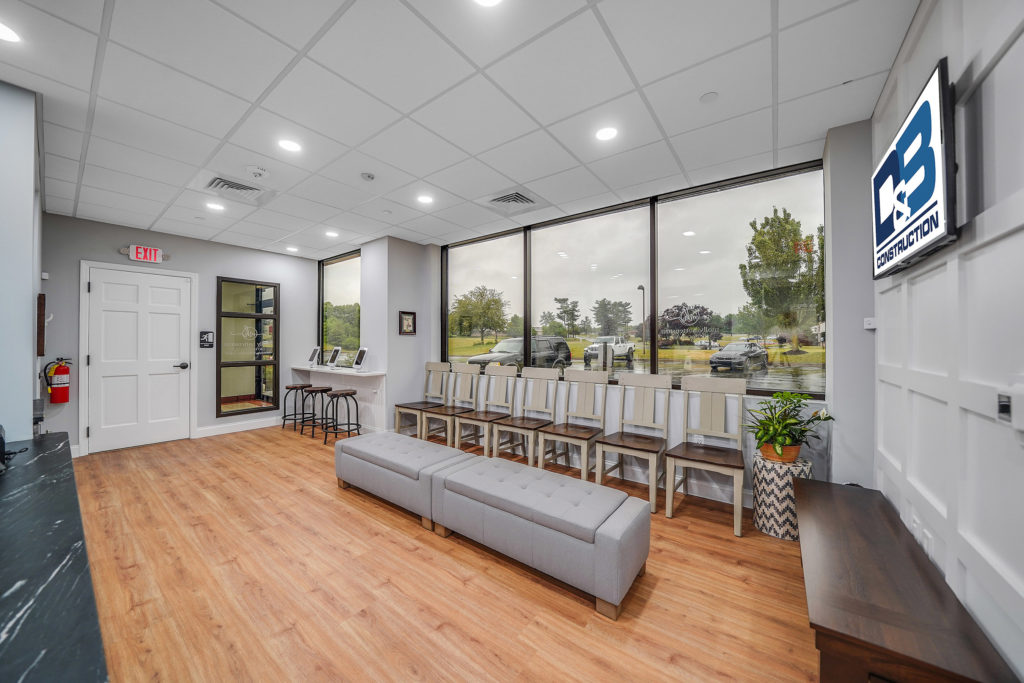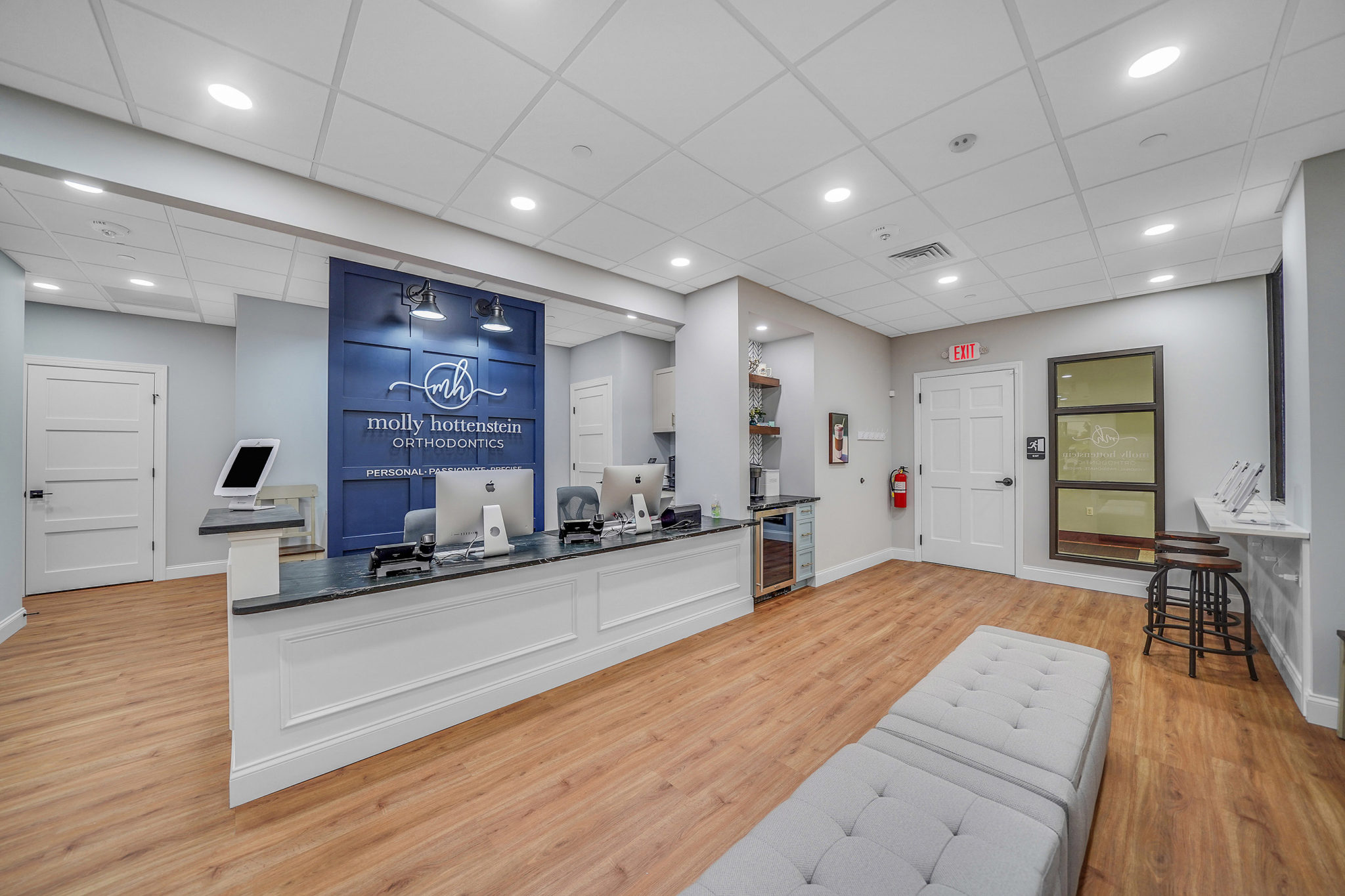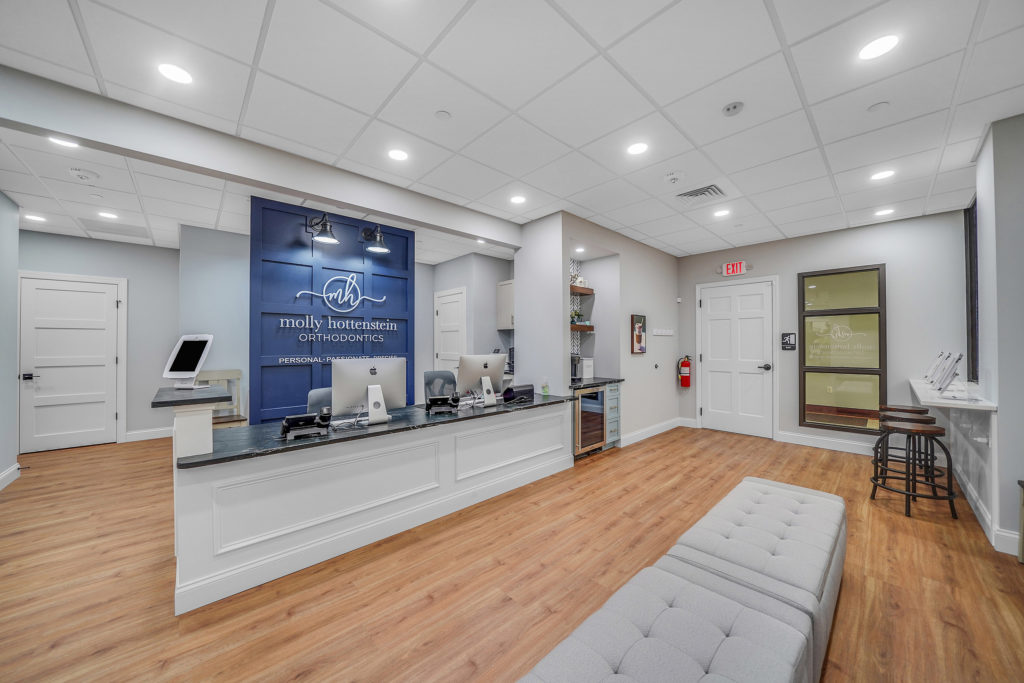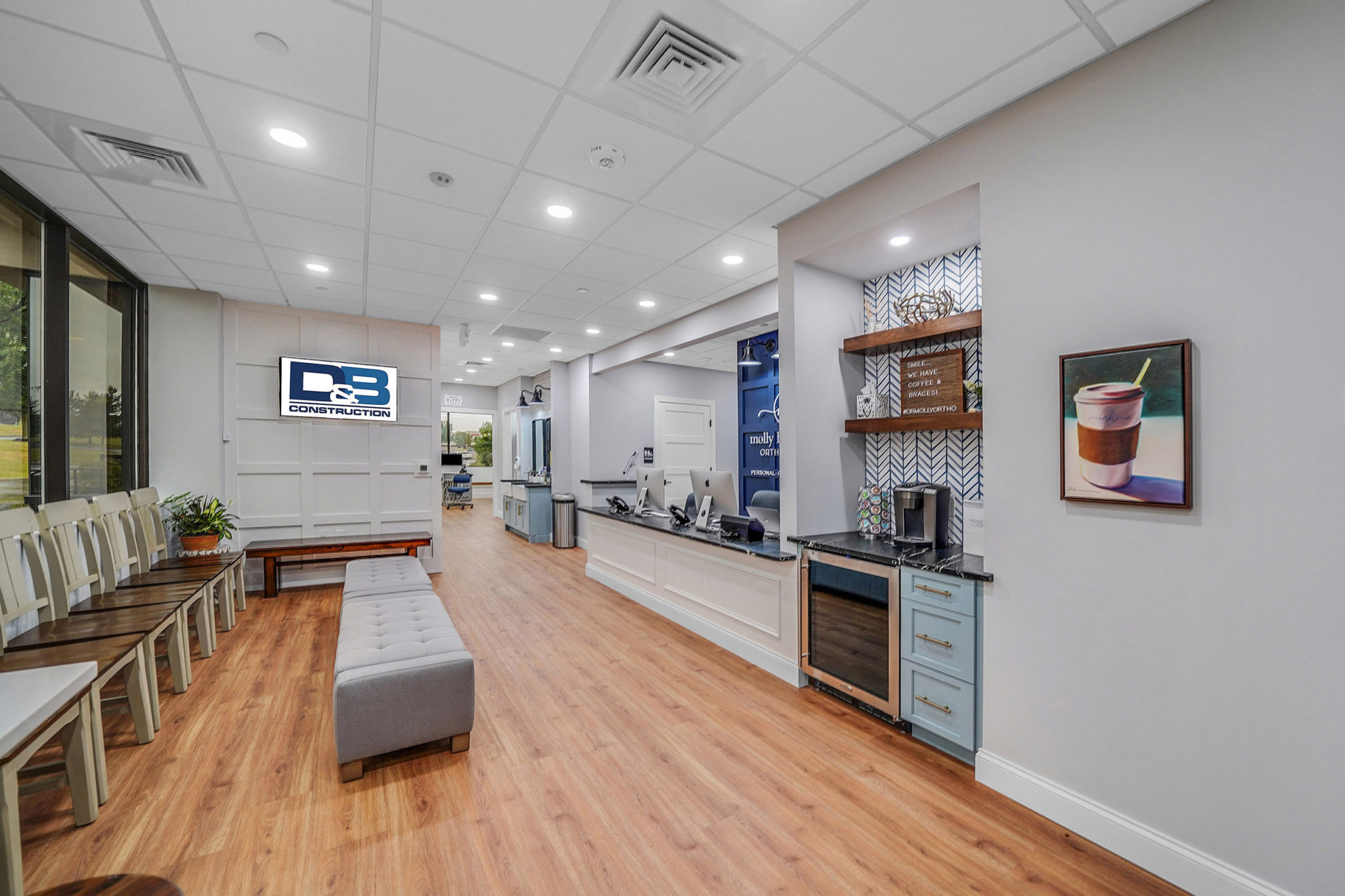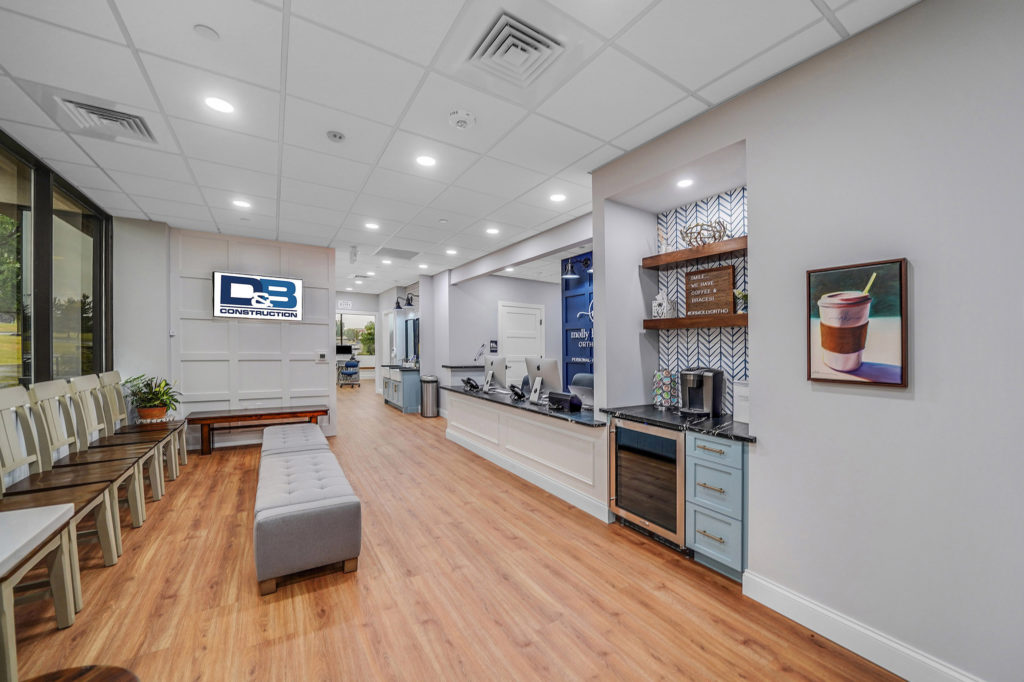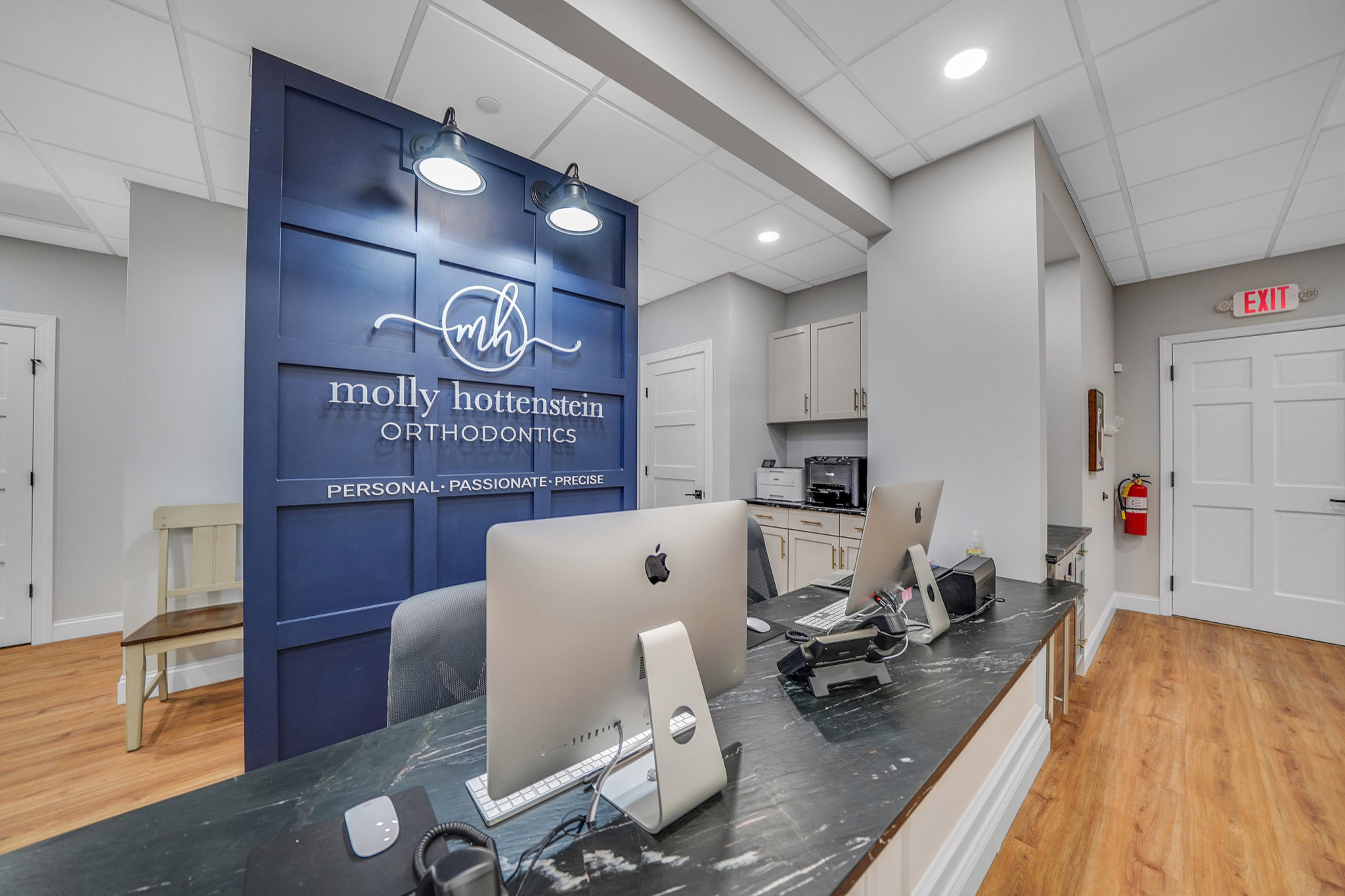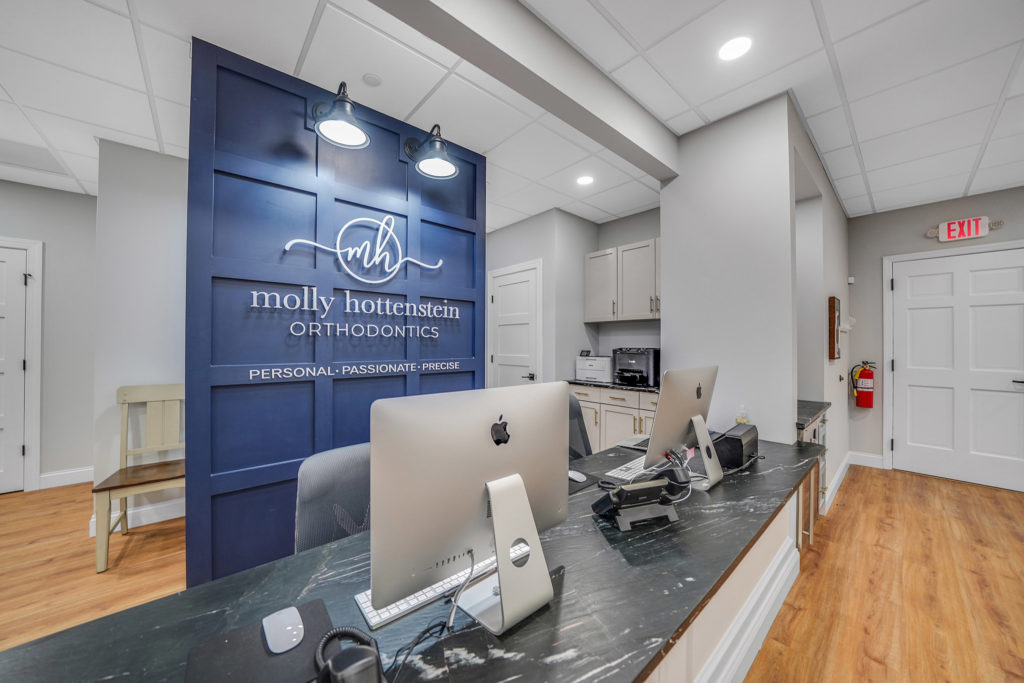 Aside from the overall aesthetic and design of this office space, another aspect that makes it so enjoyable to visit and work at is the atmosphere. Molly's motto is "Personal. Passionate. Precise," and a quick visit to her Facebook or Instagram will show you that her office is big on bringing fun and friendliness back to orthodontics.
"I think the number one key to anything in life is being genuine," says Molly. "You can't force yourself to be something you aren't. To be happy and successful, I knew my office had to be a genuine reflection of who I am. I love to joke and have fun, while also being honest and a good communicator. I don't 'try' to make my office fun… it just happens. My staff members are naturally this way, too. They are naturally kind and focused, and they smile and laugh. I want them to be themselves. The rest just follows," she explains. Molly prefers this natural, organic approach over getting hung up on what her competitors are doing or feeling. "I want people to choose our office because they feel comfortable here. Orthodontics isn't a once and done thing. It's a relationship over a series of a few years," she says. For that reason, she wants people to feel like her practice is the right fit for them. She doesn't want people to come to her because she has contests, prizes, or toys. She wants them to come to her because they trust her and feel comfortable.
"I think people are starting to talk about their experience with us, and we are starting to be a little more known in the area. I hope this is just the start to the forward momentum. I am so thrilled with the outcome and so proud. I feel like the space is a true reflection of who I am and the type of service I am offering," says Molly, with a lovely smile – of course.